THE DRESSES
A Phillipa Lepley gown is the epitome of elegant bespoke design. Combining refined grace, timeless beauty and perfect artistry, a Phillipa Lepley couture wedding dress seamlessly blends precision technical construction with impeccable styling.
Enhancing the feminine form is at the heart of each couture gown. Famed for crafting immaculate corsetry that sculpts the silhouette to perfectly define in all the right places, creating a Phillipa Lepley gown is a work of art that has been distinguished over three decades. The formula is unrivalled, meticulous and world renowned. Each dress is skilfully hand-crafted in London at the Chelsea atelier using the finest fabrics, such as lavish Italian Duchess satin, intricate French lace and custom-made Swiss embroideries. Phillipa Lepley is particularly celebrated for producing the most dazzling in-house-designed bespoke hand-embellishments, which can be incorporated into any couture dress or veil.
"Without mathematics, there is no art."
PACIOLI

15TH CENTURY FATHER OF ACCOUNTING
WORLD-RENOWNED CORSETRY
Subtle, body-sculpting corsetry is an art form, and one that Phillipa Lepley and her talented team have perfected over three decades, resulting in the most flattering of silhouettes for every client.
A custom-made corset is the foundation for every dress, meticulously tailored to each person's unique shape over the course of several fittings. The atelier's highly-skilled seamstresses create specially designed corsets that can reduce the waist by a minimum of two inches, ensuring the most beautiful silhouette and a dress that fits like a second skin.
"Feminine, balletic, luxurious and romantic; every dress we make, designed on the body, exudes an effortless, timeless elegance."
PHILLIPA LEPLEY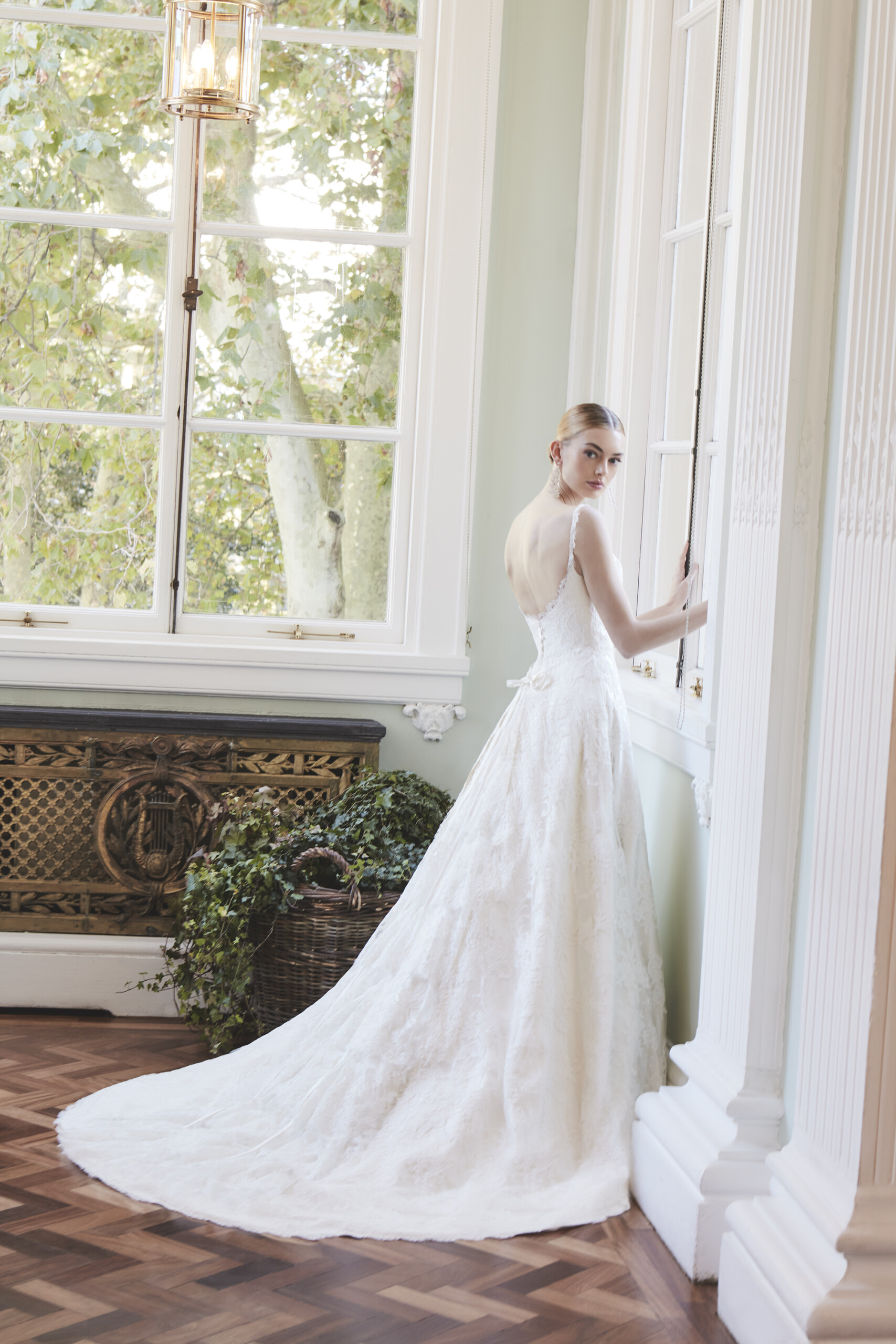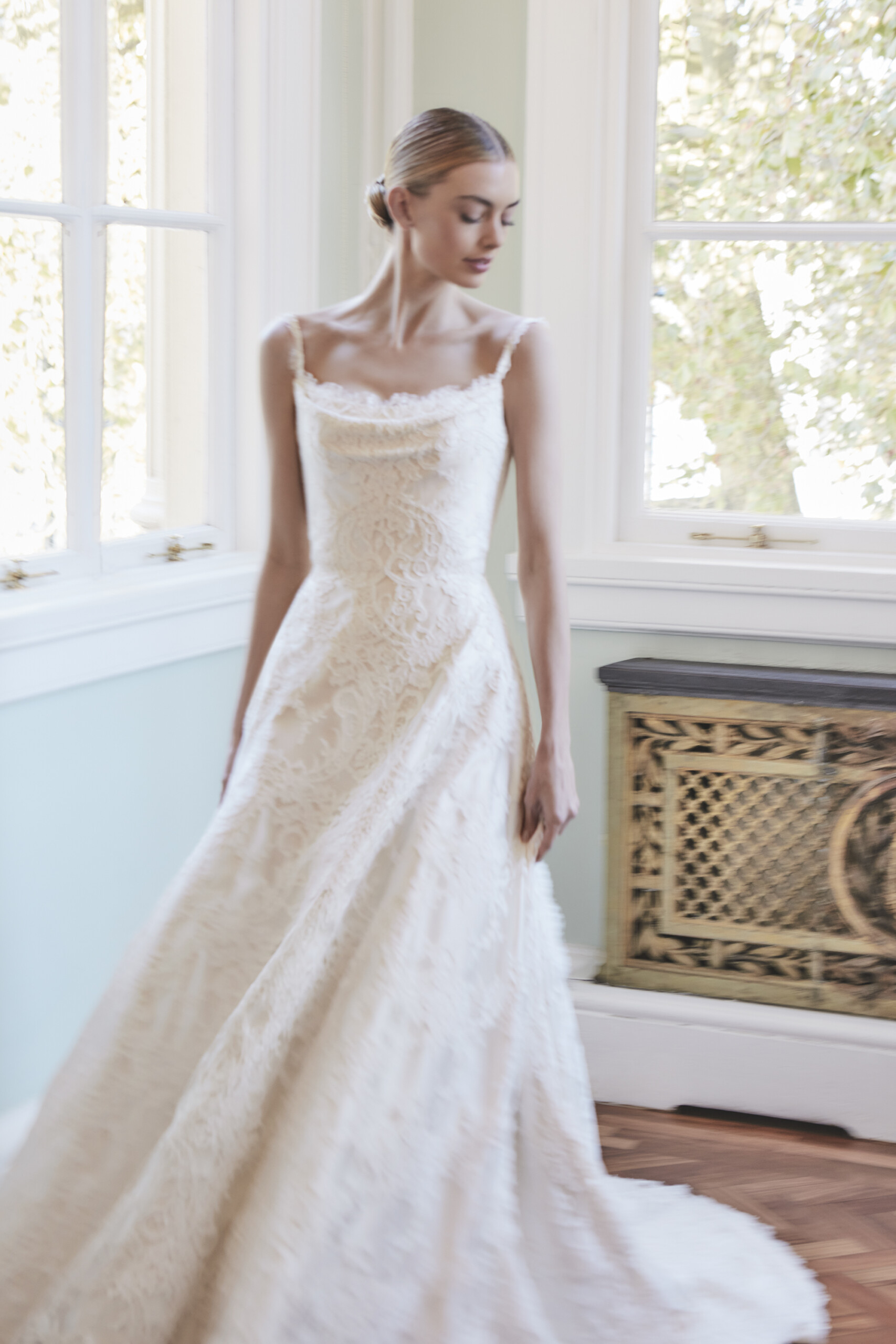 "We are what we repeatedly do. Excellence, then is not an act but a habit."
ARISTOTLE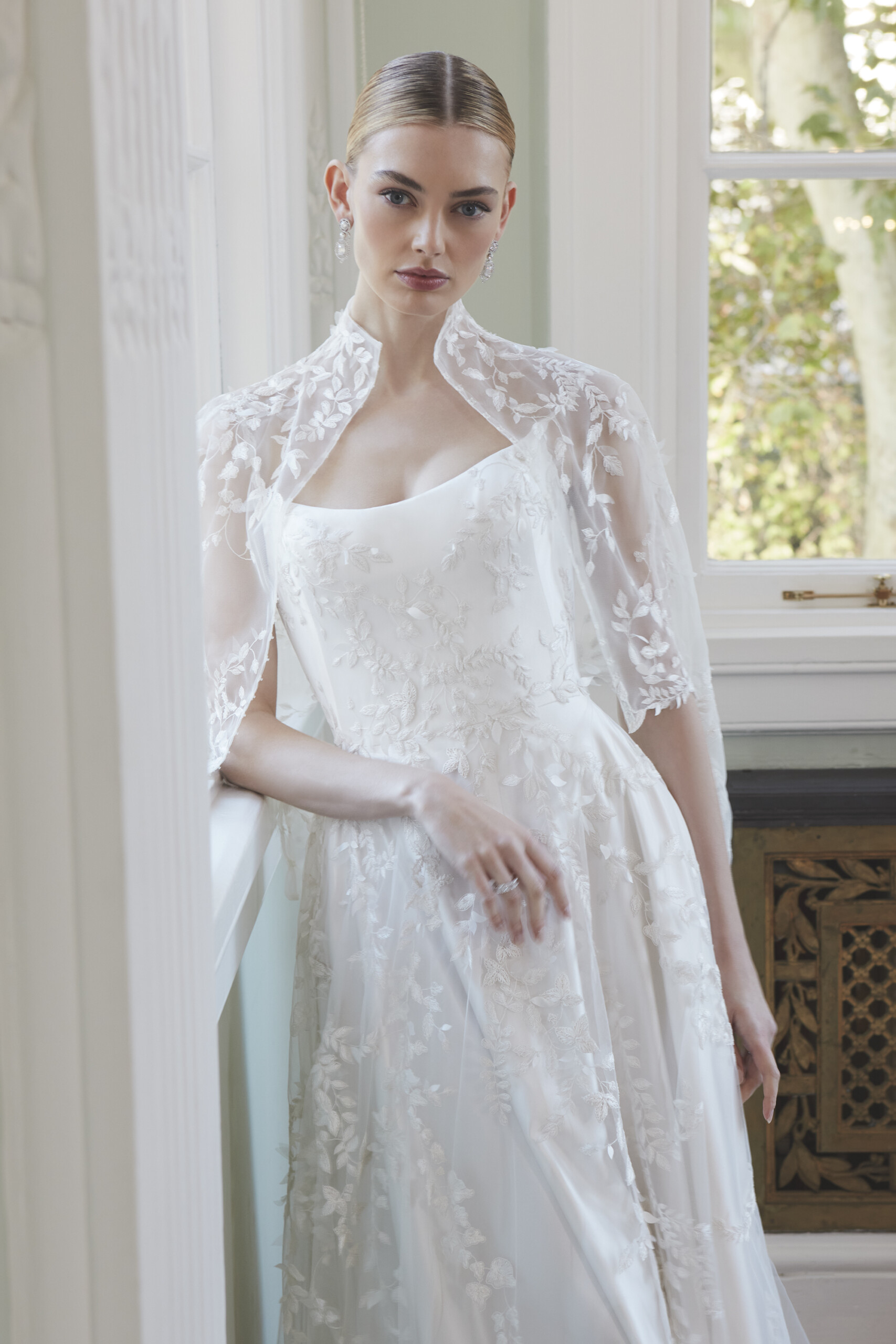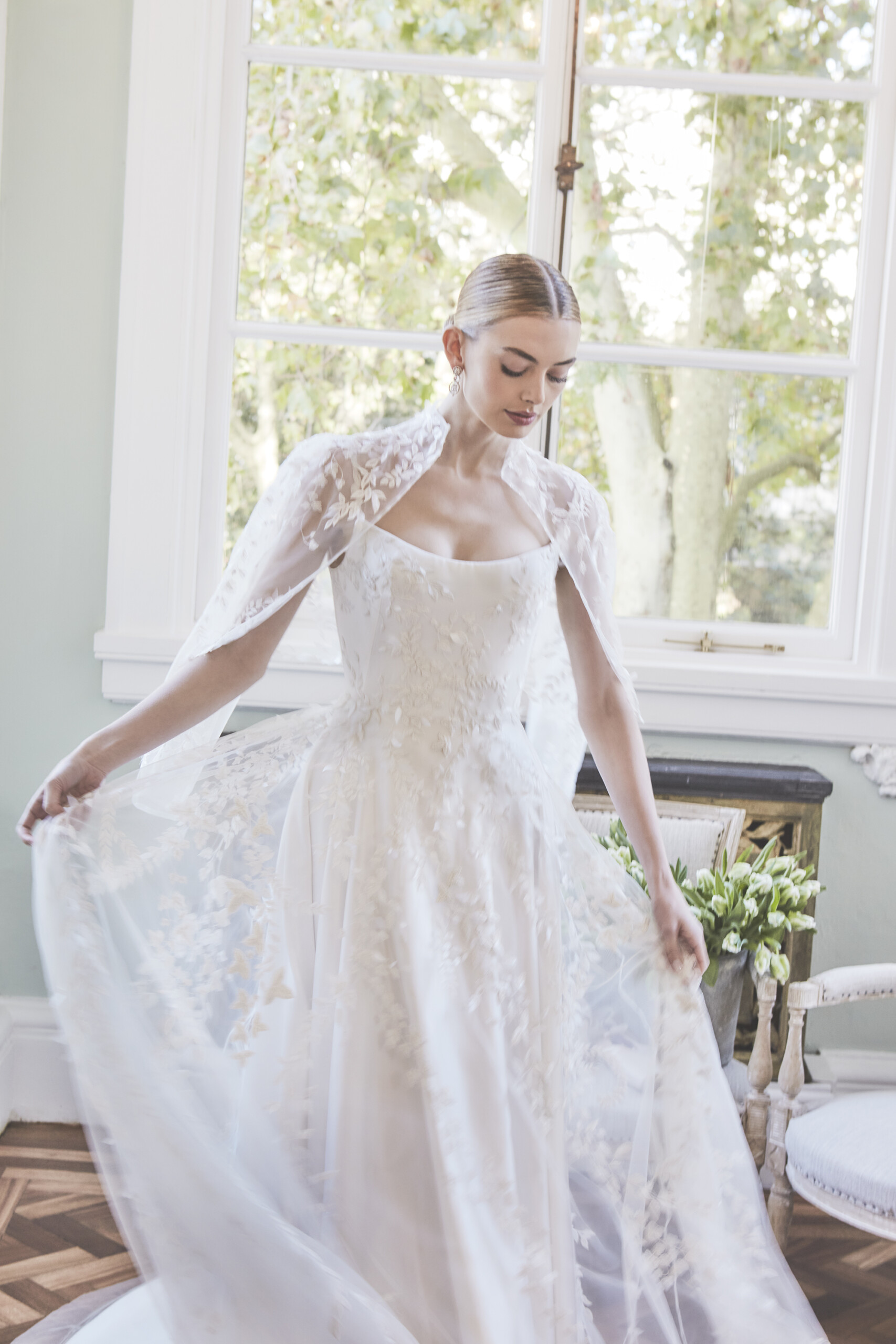 "Our team spend hours creating hand- embroideries echoing flowers I love which can be created into pretty bespoke overlays."
PHILLIPA LEPLEY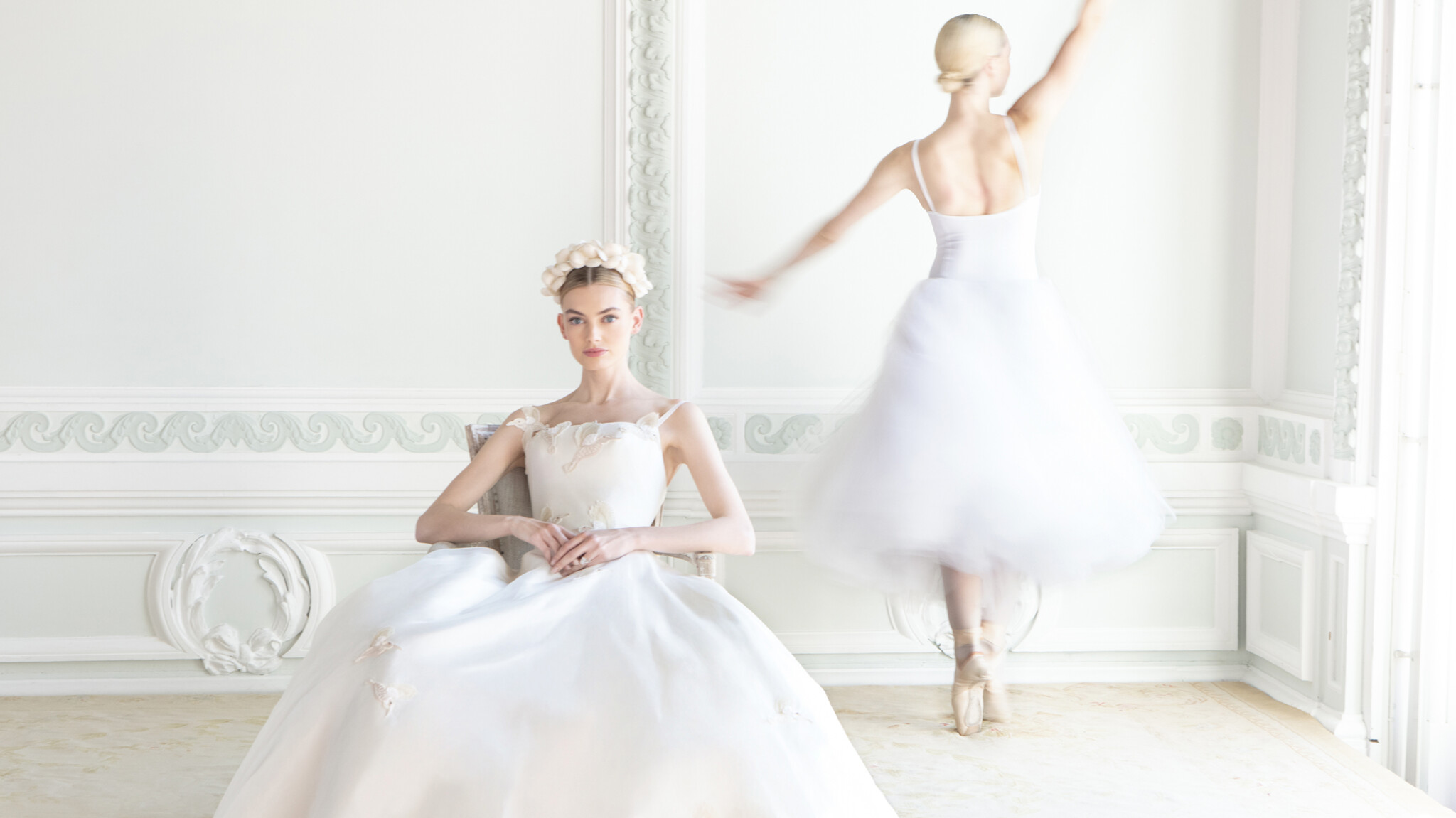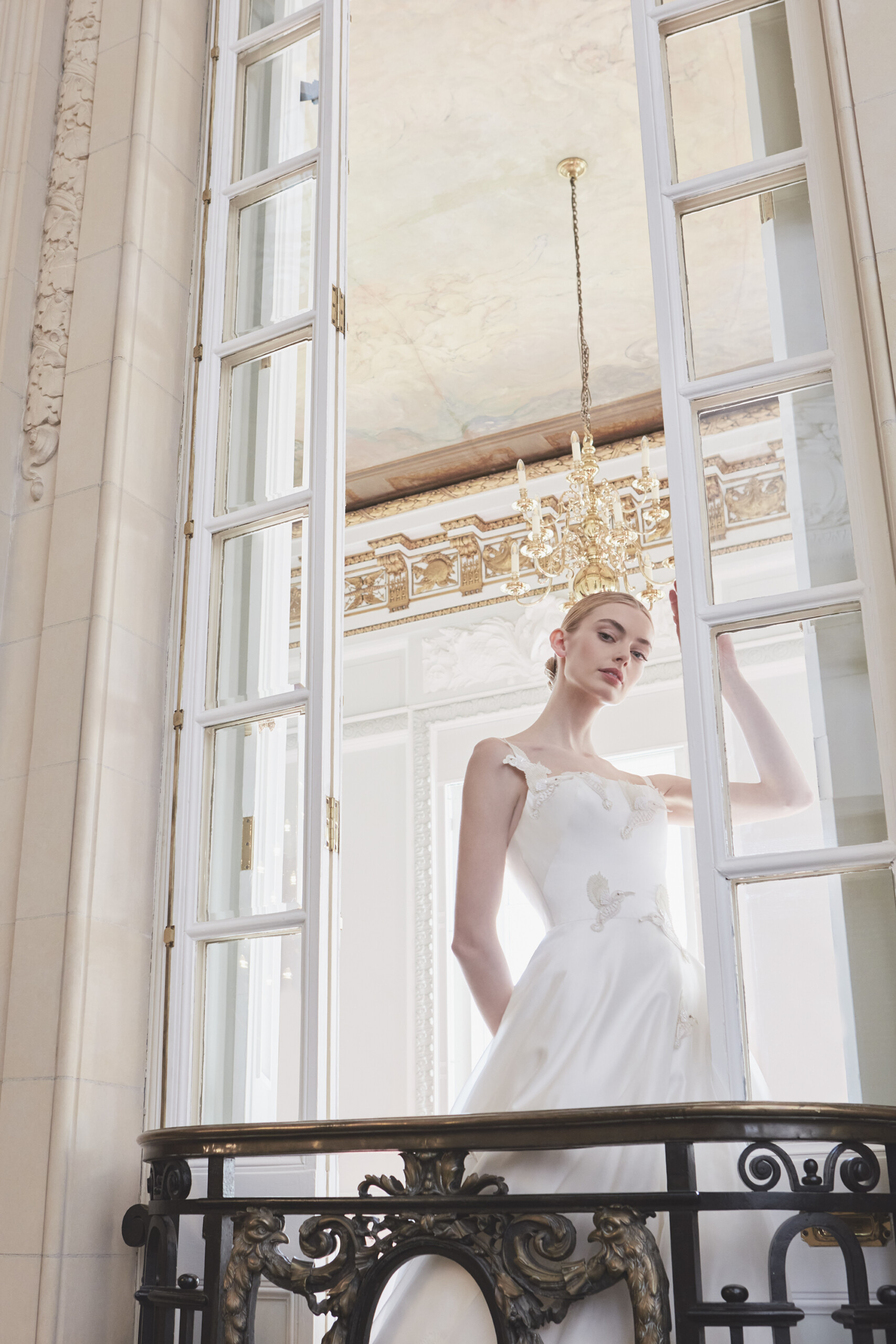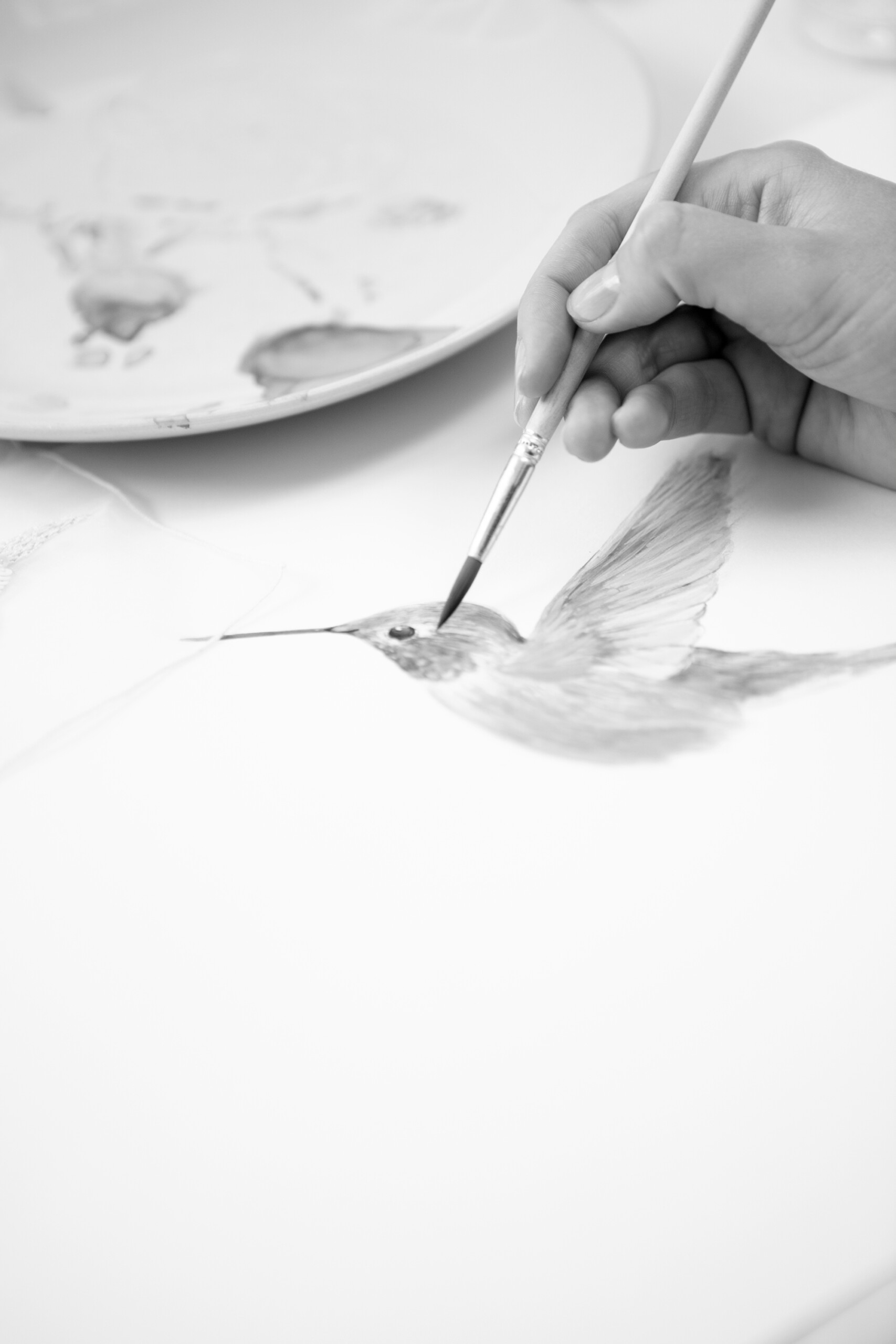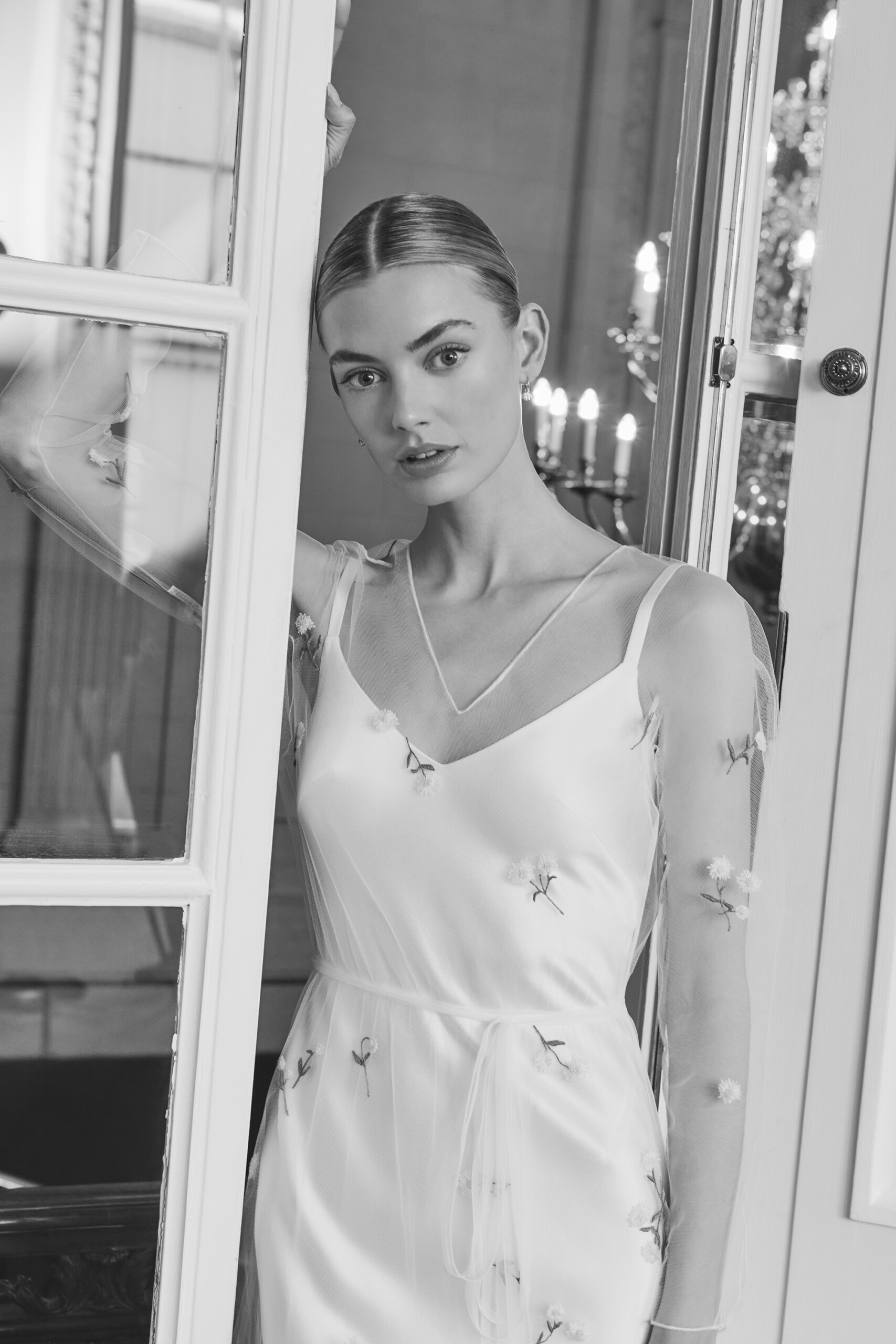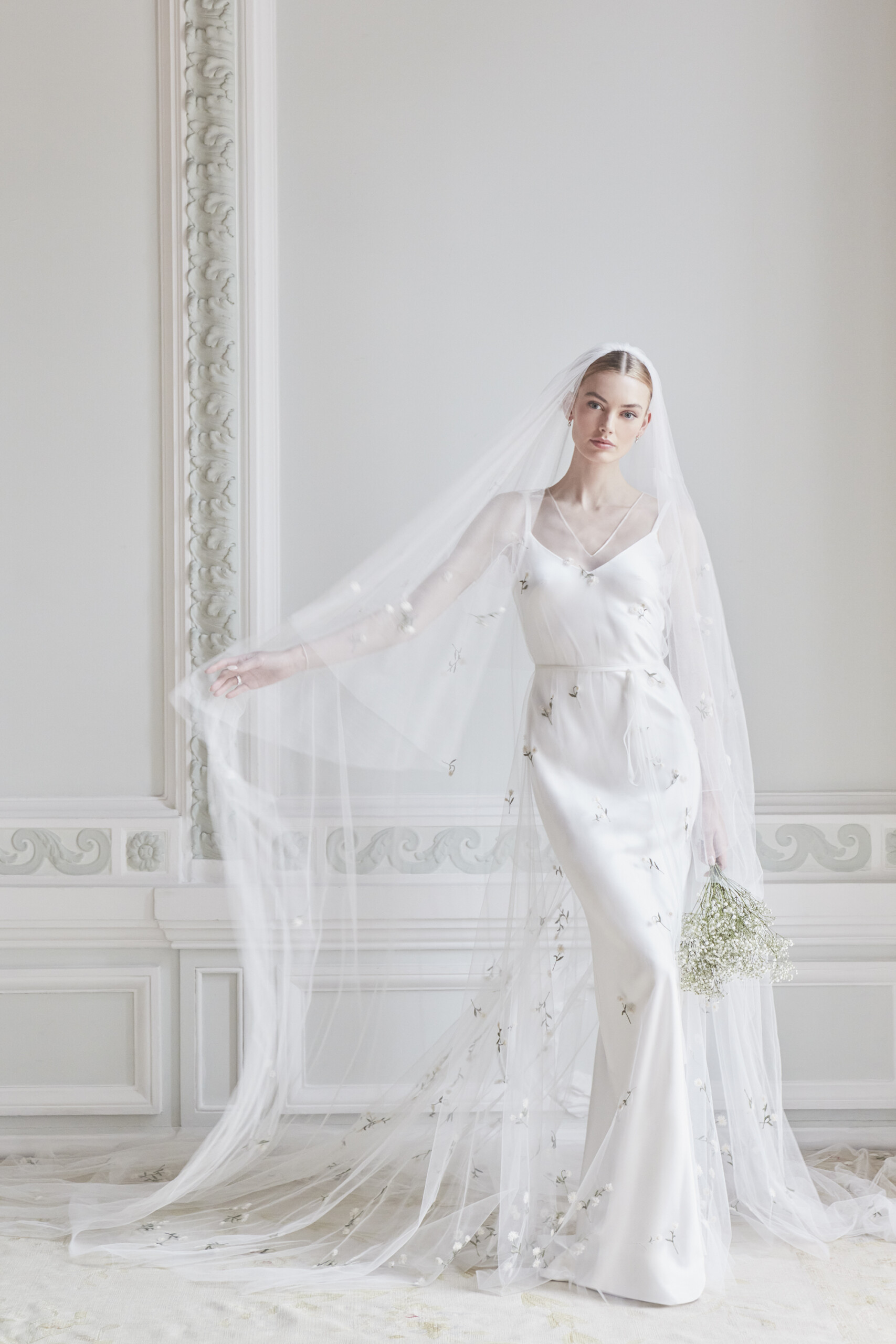 THE INSPIRATION
This season presents a fresh take on the Phillipa Lepley aesthetic, with the intricate details found in the natural world providing a source of delight and inspiration for Phillipa. Exquisite fabrics and ornate embellishment take centre stage. Sumptuous flowing silhouettes, alongside hand-worked floral stitching and decorative ornamentation embody the story of the season
 with each frock concealing her renowned defining corset.
Highlights include embroidered gold stargazer lilies that pop against the sugar pink canvas, and gold, pale pink and ivory hummingbirds dancing across silk organza. Masterful thread-work can be seen in life-like petals and in multiple laces with 3d touches. Tulle is embroidered so delicately it gives the appearance of lace, with each motif uniquely placed. Stand-out shapes centre around over-sized bows, architectural collars and exaggerated over skirts with jackets, sleeves and overlays adding a modern touch. Symmetry has been used in the collection's most feminine wedding dresses and matching veils to beautiful subtle effect. As ever, with each Phillipa Lepley collection, balance and proportion remain at the core of each creation.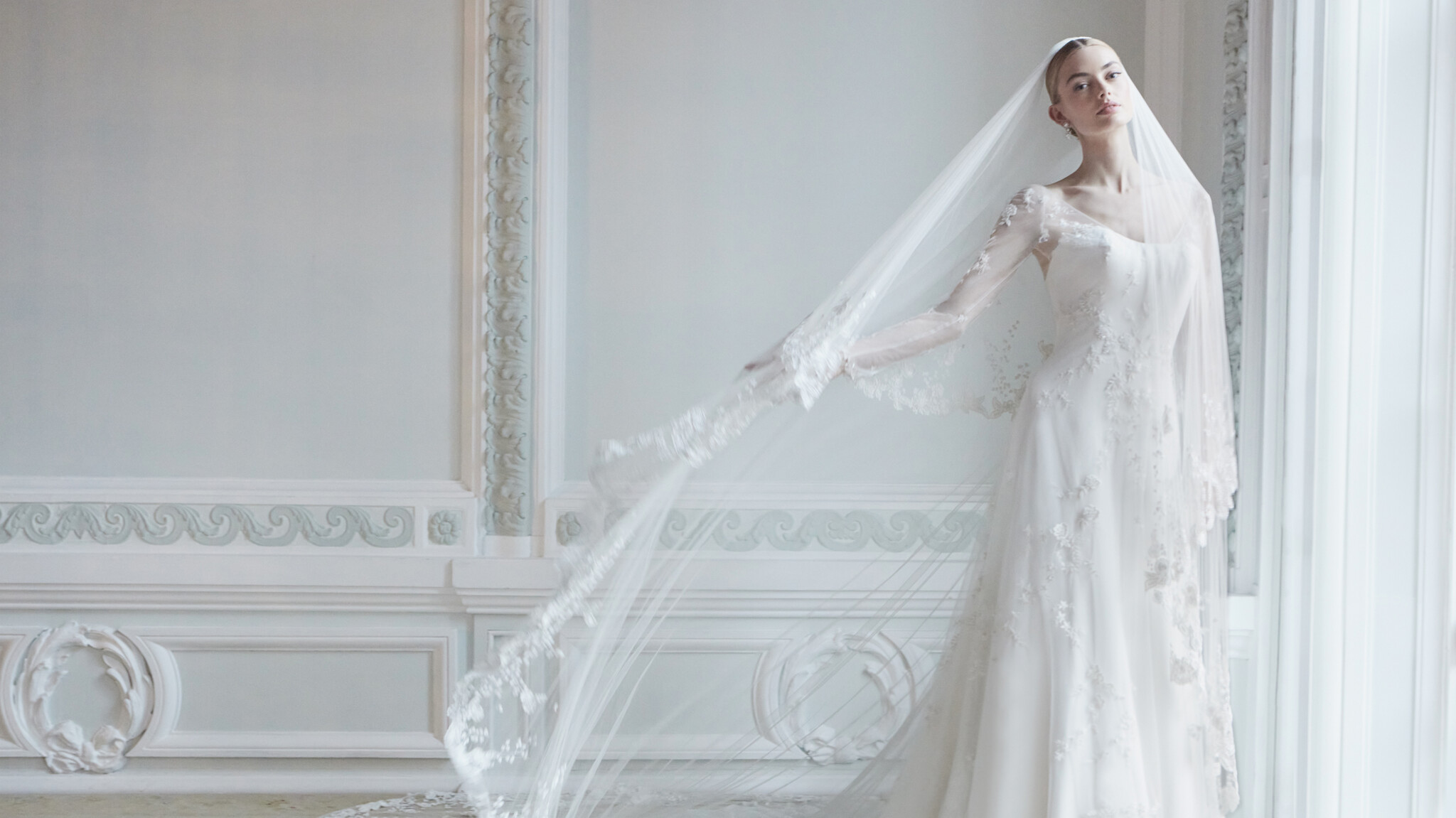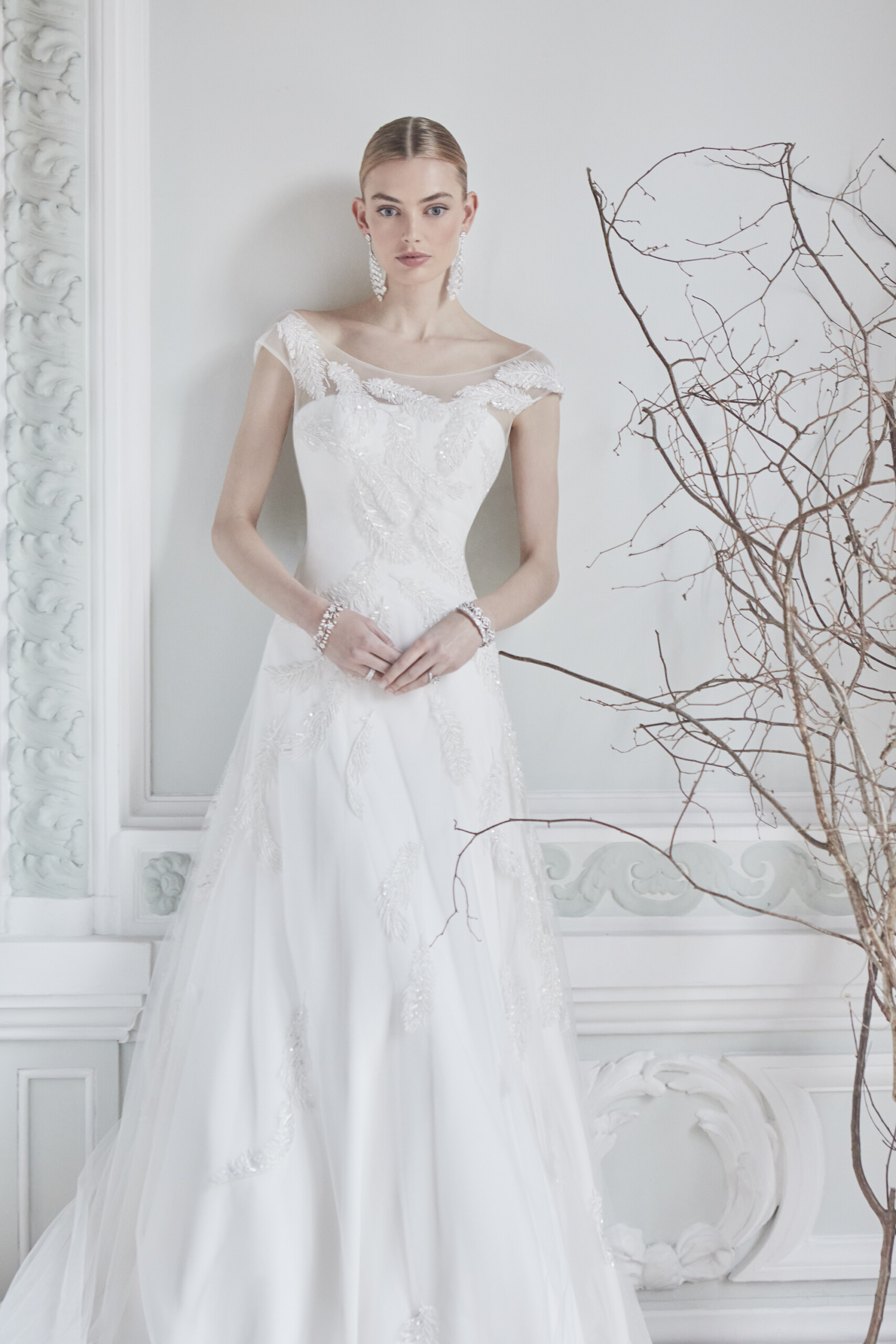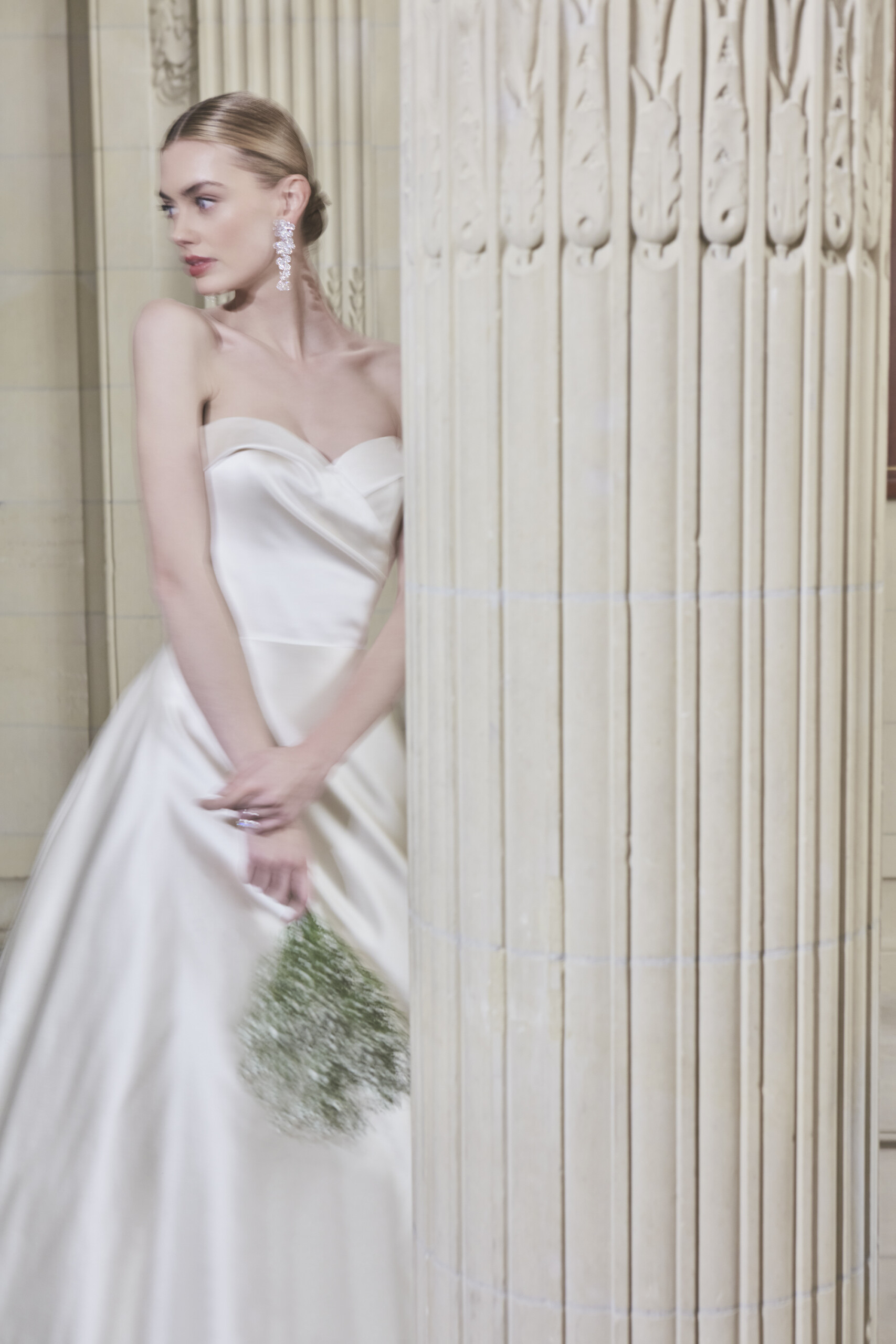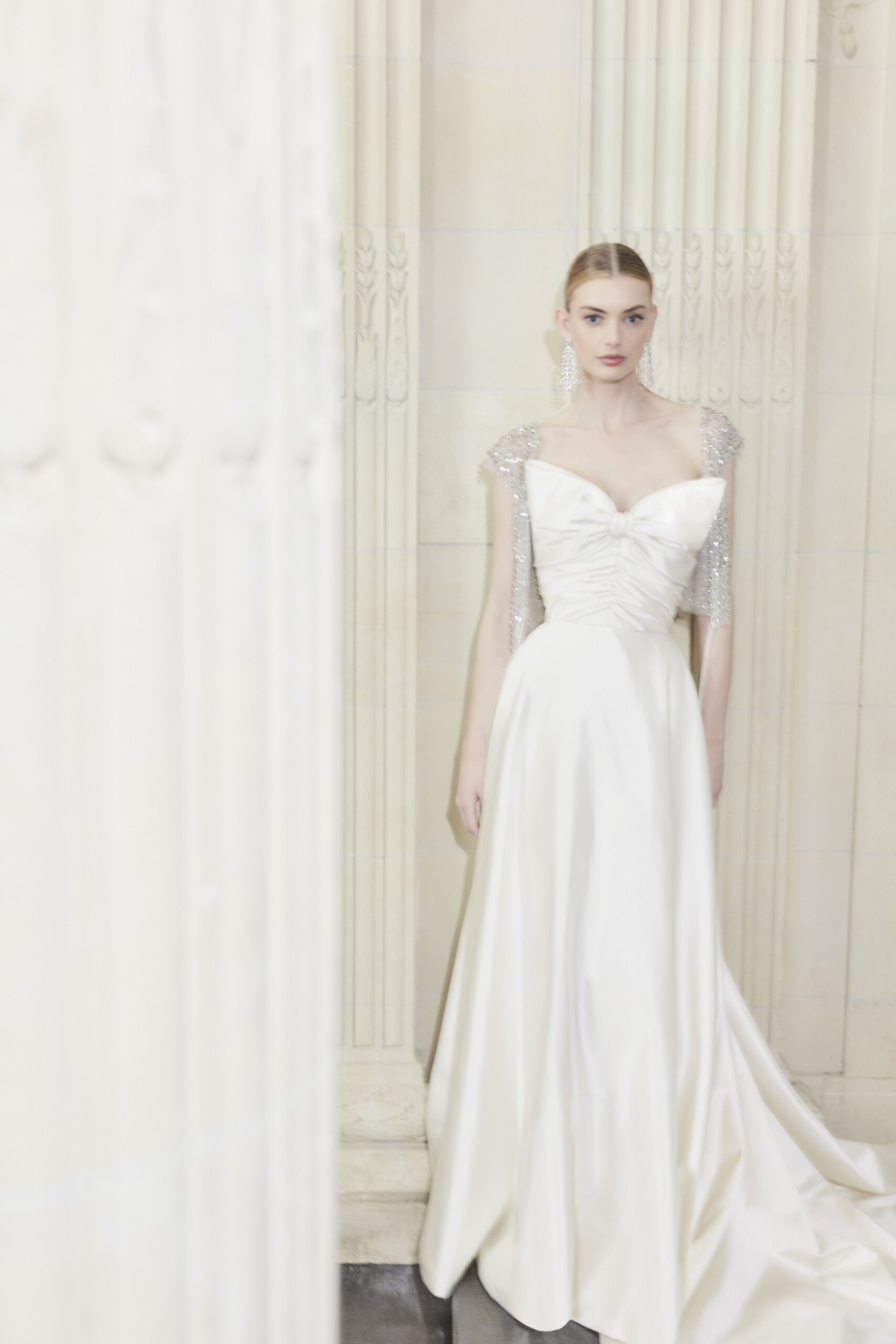 (n.) "To do something with soul, creativity, and love."
MERAKI [MAY-RAH-KE] GREEK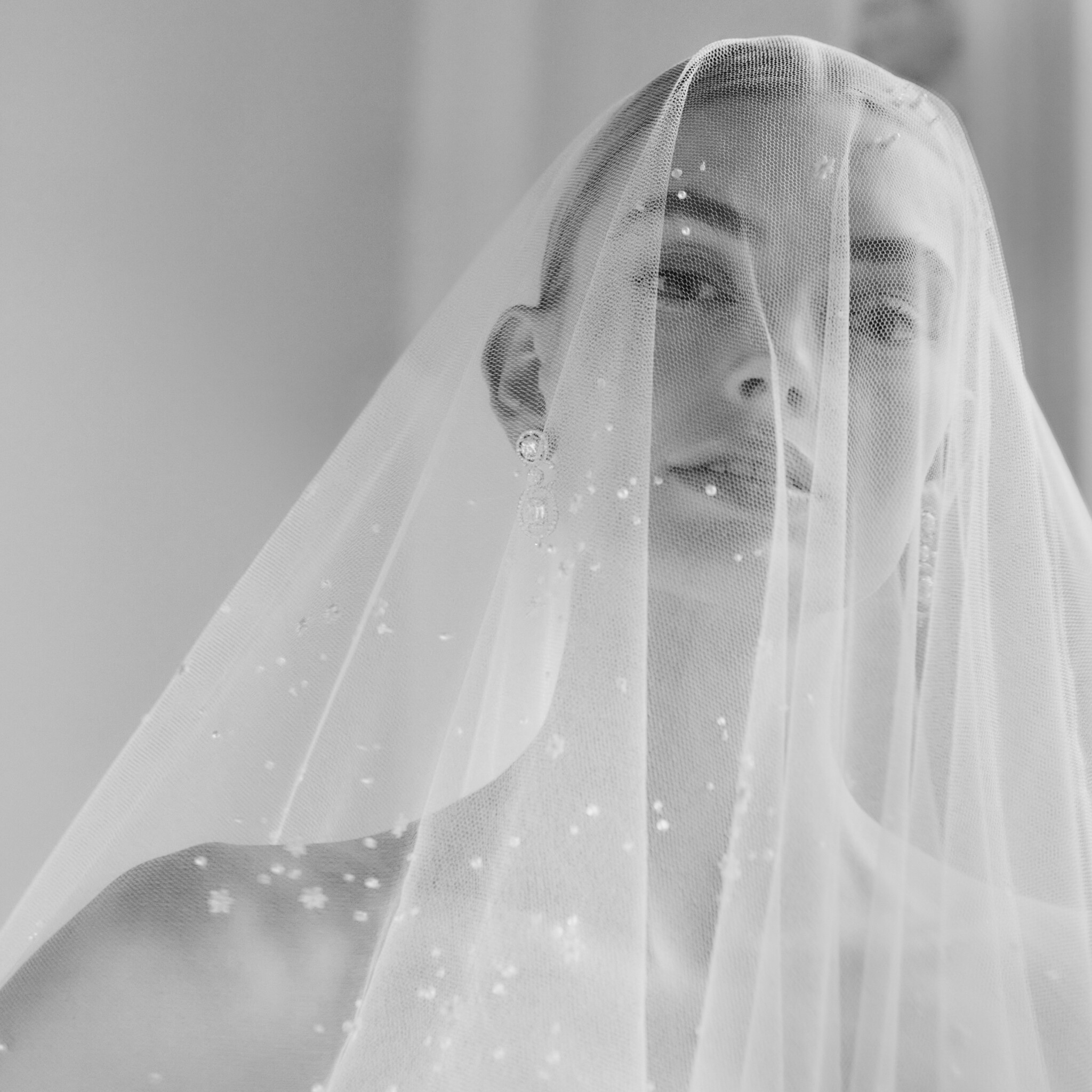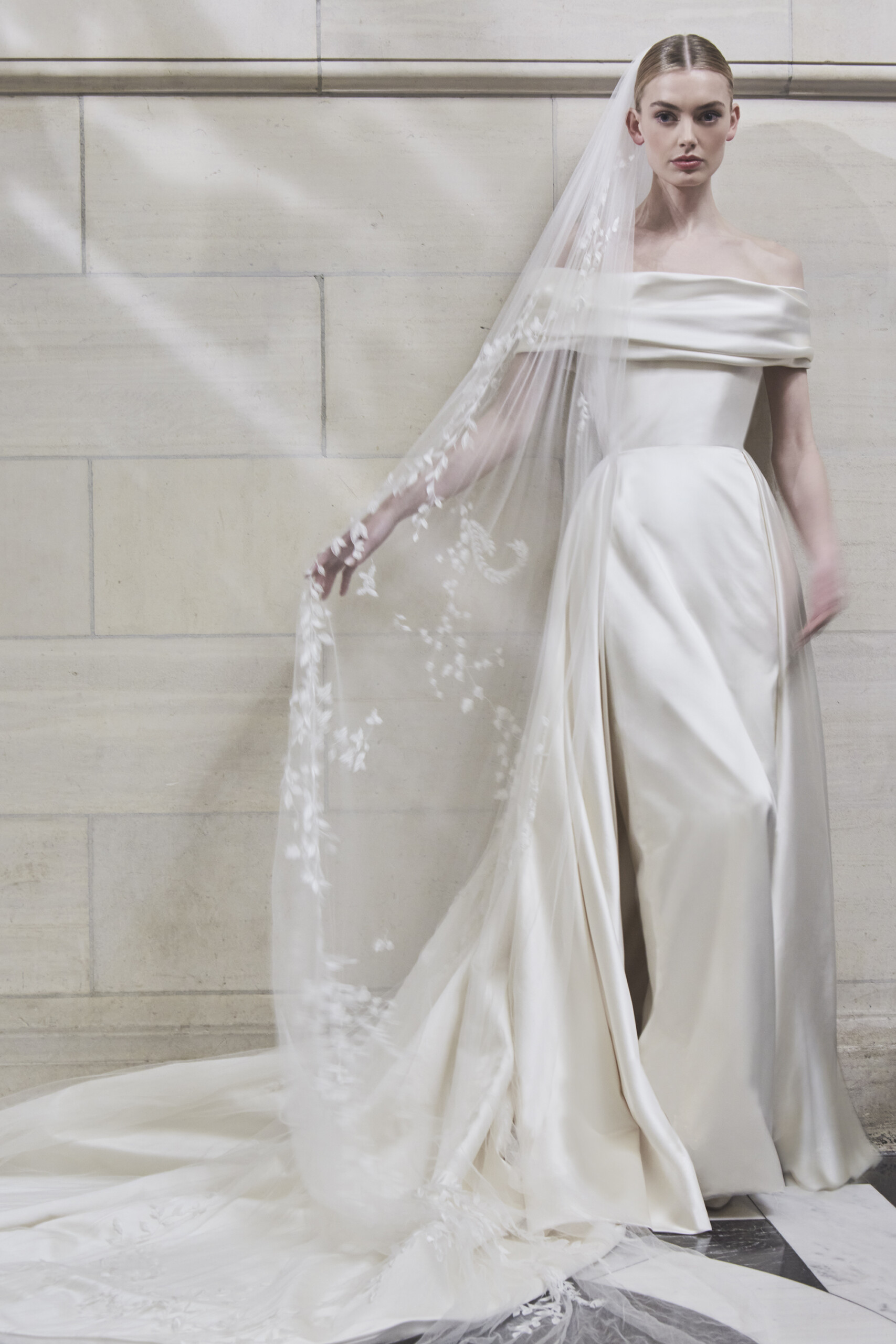 THE HEIRLOOM SILK VEIL
A Bespoke Phillipa Lepley veil is as extraordinarily beautiful as the dress and crafted using the finest French silk tulle woven with ancient techniques on specific 200-year-old looms in the middle of France. Any embroidery is in-house designed, completely custom-made and all hand-worked.
Every element of a floor-sweeping Cathedral length veil is a complete couture masterpiece. From the unimaginable precision placement of each bead, twinkling crystal or hand-crafted lace motif, to custom embroideries for veils, featuring a brides favourite flowers or personalised hand-stitched monograms or messages, each veil is created to be treasured. A bespoke veil is made for the bride to complete the story of her look, where the veil balances and enhances the dress underneath. For an embroidered dress, the needlework on the veil would be placed to flawlessly sit alongside the detail of the gown and lace edged veils are cut to seamlessly frame the train of the dress.
"The beauty in a Phillipa Lepley couture dress is the meticulous nature by which each piece is carefully hand-crafted."
PHILLIPA LEPLEY