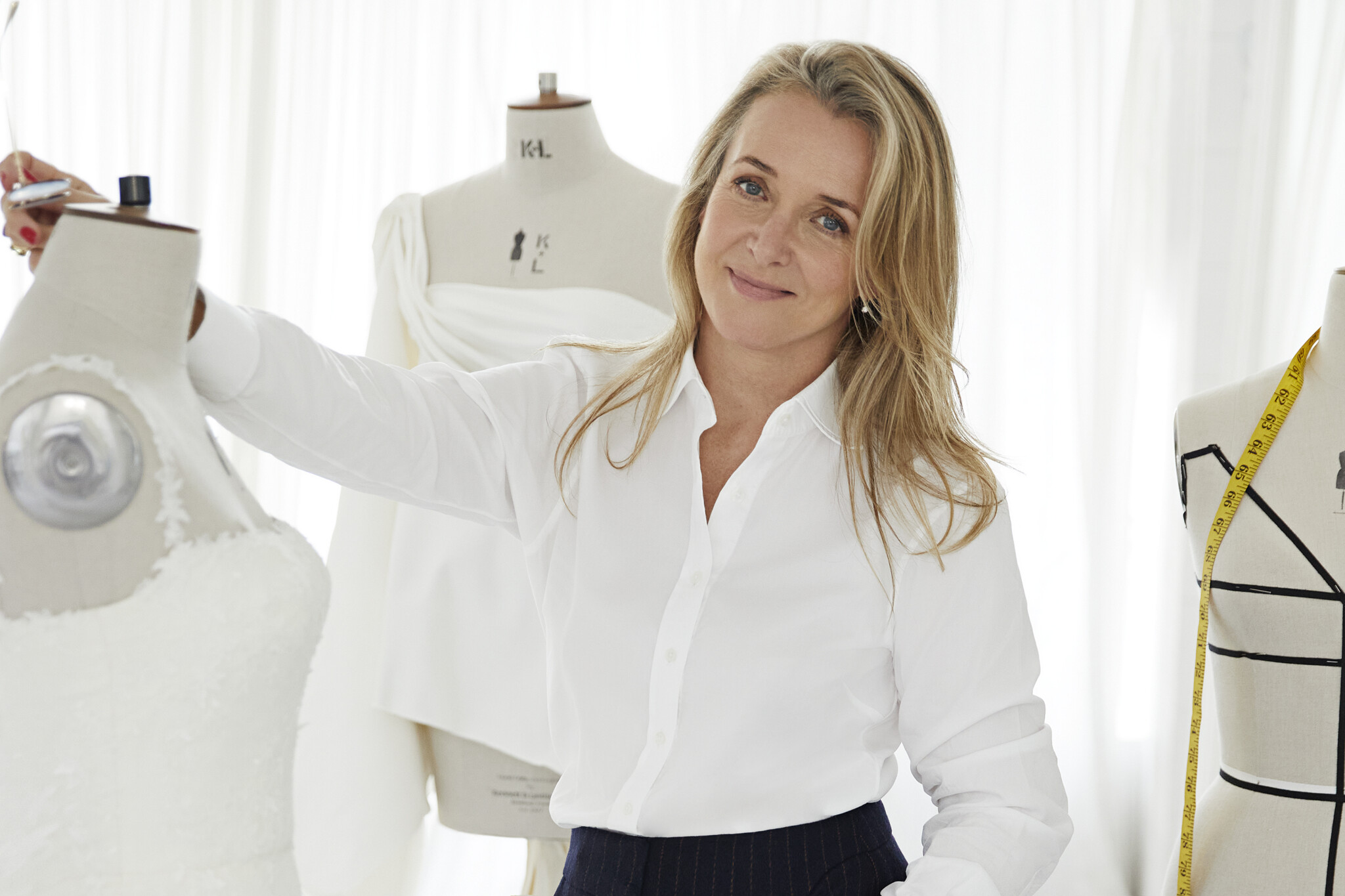 About Phillipa
Phillipa Lepley is recognised globally as a leading British wedding dress and eveningwear designer, renowned for bespoke couture dresses of uncompromising quality, showcasing the most luxurious fabrics, exquisite intricate embroidery and unique defining corsetry. Each and every Phillipa Lepley dress is as extraordinary as it is immaculate, thanks to an expert team devoted to creative excellence, traditional couture techniques and unparalleled attention to detail.
With more than 35 years of experience in the specialist world of couture wedding dresses and eveningwear, the label's Creative Director and Founder Phillipa Lepley has established an international reputation. She is known for her remarkable artistic mind and success as an independent business woman, building her brand and working with clients from all over the world, including royal families and high society. She is passionate about, and committed to, an aesthetic of absolute beauty, as exemplified in every one of her dresses and by the elegant, serene Phillipa Lepley Shop and Conservatory spaces.
"I can't remember a time when I wasn't enthralled by beautifully made dresses. I feel as excited about the dress I am designing today as the very first." Phillipa Lepley
As a child growing up in Nottinghamshire, Phillipa was inspired by her grandmothers who were passionate about creating and making through fashion. One, who had been a court tailoress, impressed Phillipa with her immense style and love of embellishment which her grand-daughter went on to inherit. Clear about her future career from its start, Phillipa completed an Art Foundation course and moved to London to study Fashion Design at the London College of Fashion. She won an apprenticeship with an established designer; very soon, after a period of intensive learning, Phillipa was ready to launch her eponymous business from a small atelier in South Kensington, London in 1989.
Married to a city lawyer, with two daughters and a beloved pooch, Phillipa divides her time between London and the countryside, nourishing her creativity through cooking, gardening and developing her wildflower meadows. She is deeply inspired by flora, fauna and the natural world; the rhythm of its cycles and stages of growth is an ongoing source of inspiration, as is a love of France, Ireland and being by the water whenever she can.
"My craft is a true labour of love. I am only as good as my outstanding team and feel so lucky to work alongside them, doing what I love, each and every day." Phillipa Lepley