COUTURE WEDDING DRESS: CAP FERRAT ERIGERON
Introducing a splash of delicate colour into the collection, the Cap Ferrat Erigeron overlay creates an ethereal yet contemporary look. 
Styled over an effortless slipper satin base dress, the intricately hand embroidered, long sleeve tulle overlay is scattered with Phillipa's favourite flowers.
Tumbling Erigeron motifs, stitched with sage green stems and ivory blooms, trickle down the overlay graduating all the way to the floor into a long, sheer train. Each individual flower is expertly embroidered with just one skein of thread and precisely positioned to create a wild and natural design. Phillipa and her artisan team spent hours carefully studying the actual flowers, working from photographs so they could truly understand their exact colours and shapes, to ensure the most realistic depiction before embroidery could begin.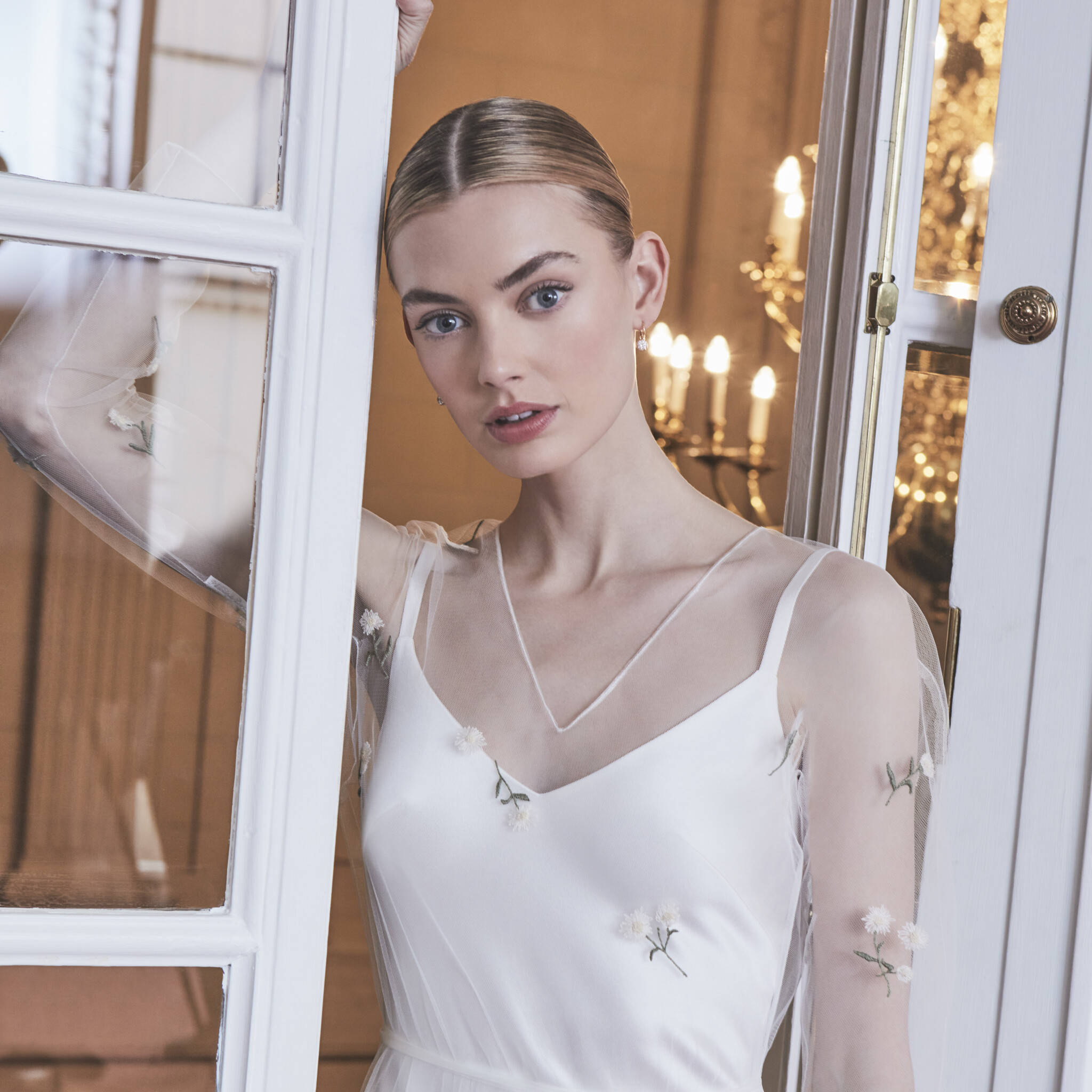 Phillipa says, "My vision was to include all the dead ones, and the upside down ones, the ones with less petals, as well as the perfect ones floating throughout, so realistic to these gorgeous flowers that I have wildly growing around my home".
With a deep V-neckline and no visible seams at the shoulders, the tulle elegantly drapes into a soft, fluid silhouette with subtle gathering at the waist. A belt can be added to further define the waistline. Erigeron motifs delicately flow down the long sleeves, with the flowers showing beautifully over the contrasting colour of the skin, finished with a single popper fastening at the wrist.
Pictured here with the accompanying Erigeron silk tulle embroidered veil perfectly completing this refreshing bridal look.⁠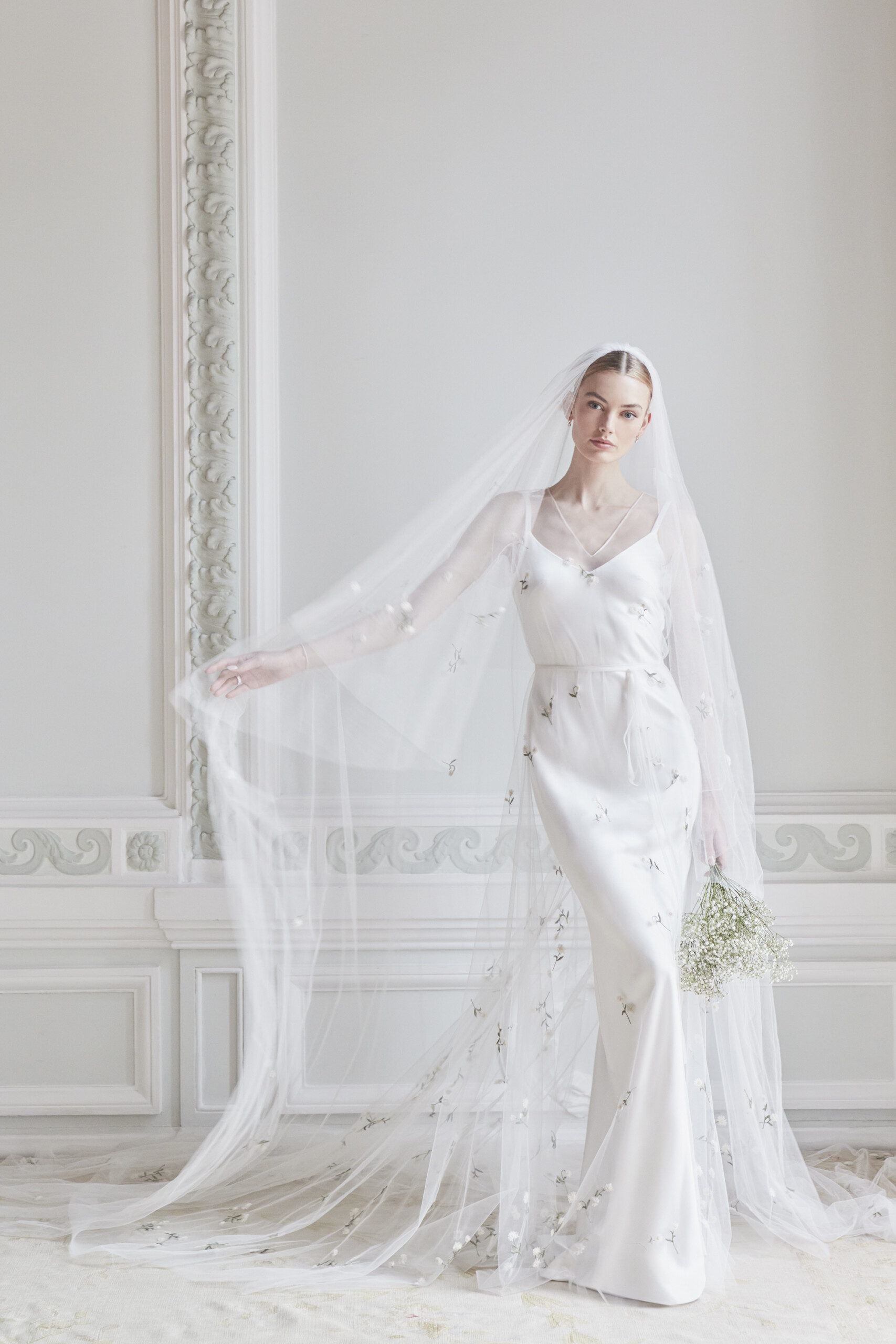 Phillipa Lepley is recognised globally as a leading British wedding dress and eveningwear designer, renowned for bespoke couture dresses of the utmost luxury. Her wedding dress shop in London, Chelsea, has over 50 dresses, all of which have been made in England from start to finish at her atelier.