A
BESPOKE PHILLIPA LEPLEY DRESS
Phillipa Lepley's couture eveningwear is designed for discerning clients searching for bespoke dresses of distinction, embodying refined craftsmanship, modern artistry and impeccable detail – all of which are equally important to the brand's couture wedding dresses.
Phillipa Lepley specialises in luxury black-tie evening dresses and ballgowns, elegant mother-of-the-bride outfits, bespoke bridesmaid dresses and wedding guest finery, all to the very highest standard, as well as spectacular second dresses for brides. Phillipa and her artisan team work closely with every client to create an extraordinary design.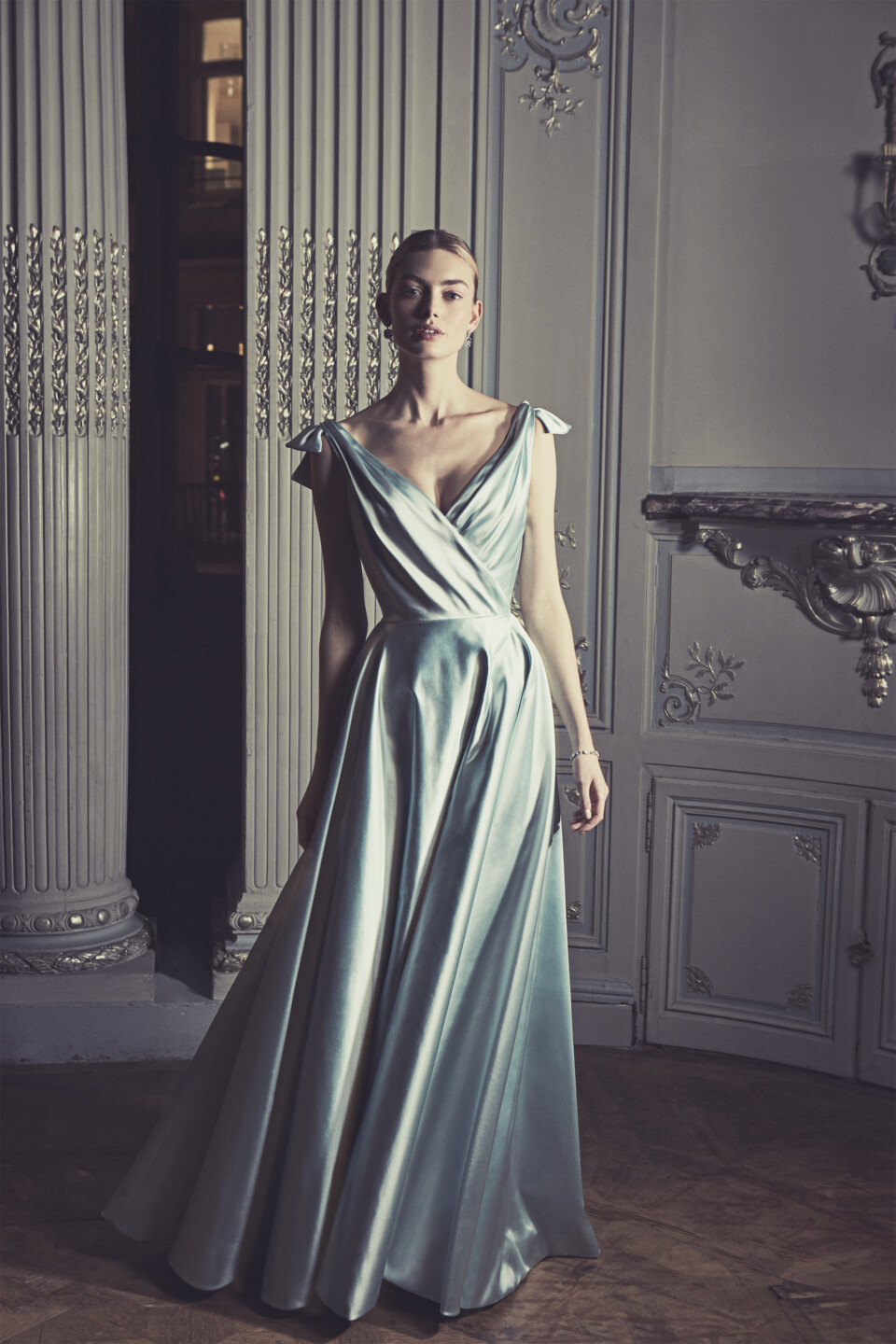 THE DIFFERENCE
The Phillipa Lepley couture experience involves the pattern, toiles and final garment being cut individually to your precise measurements; the end result is an exceptionally beautiful couture dress which is custom-made to enhance your figure, fill you with confidence and satisfy every one of your specific requirements.
"Our dresses push the boundaries of couture; each woman is the inspiration for their own dress, which will fit them as precisely and elegantly as a dress can."
PHILLIPA LEPLEY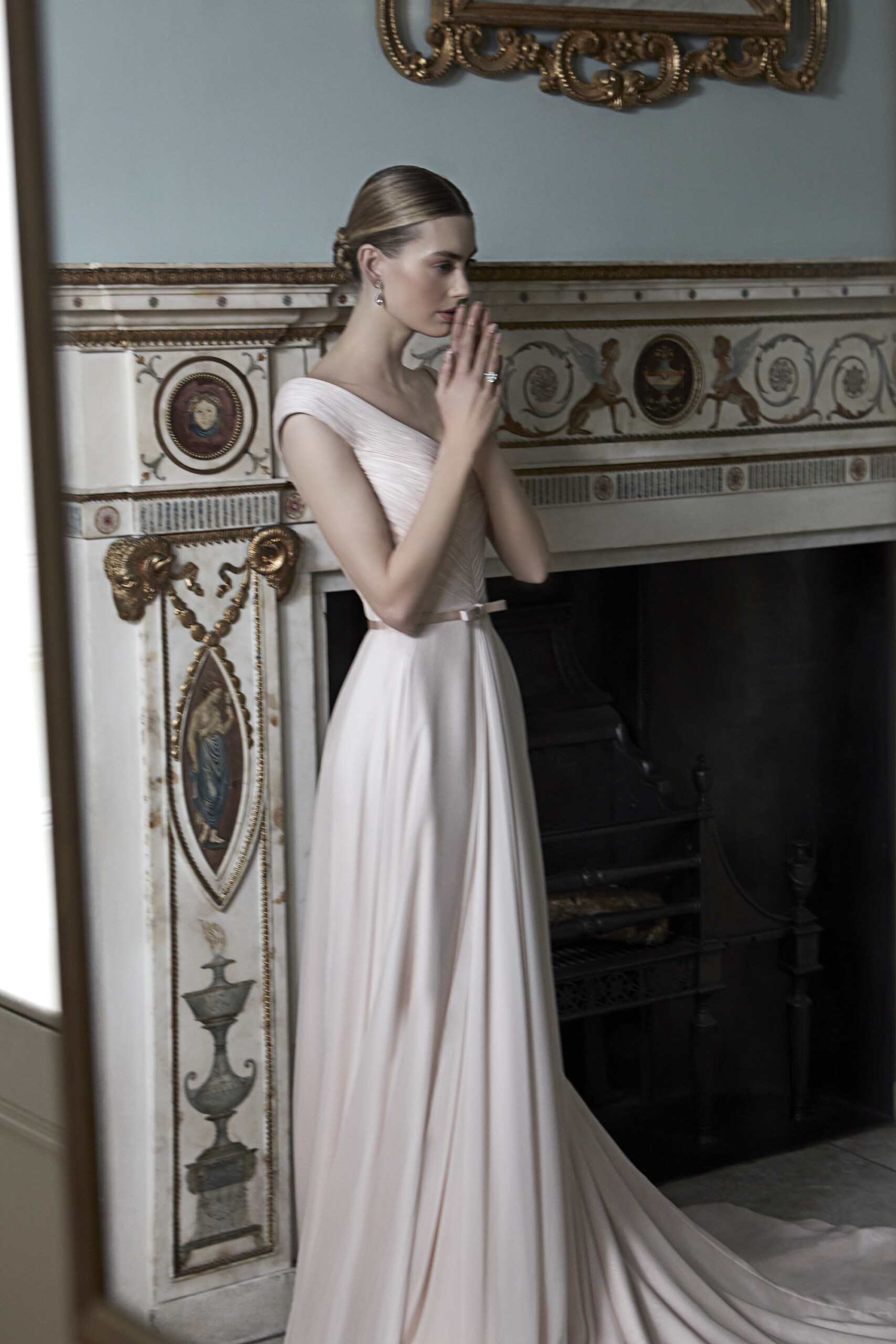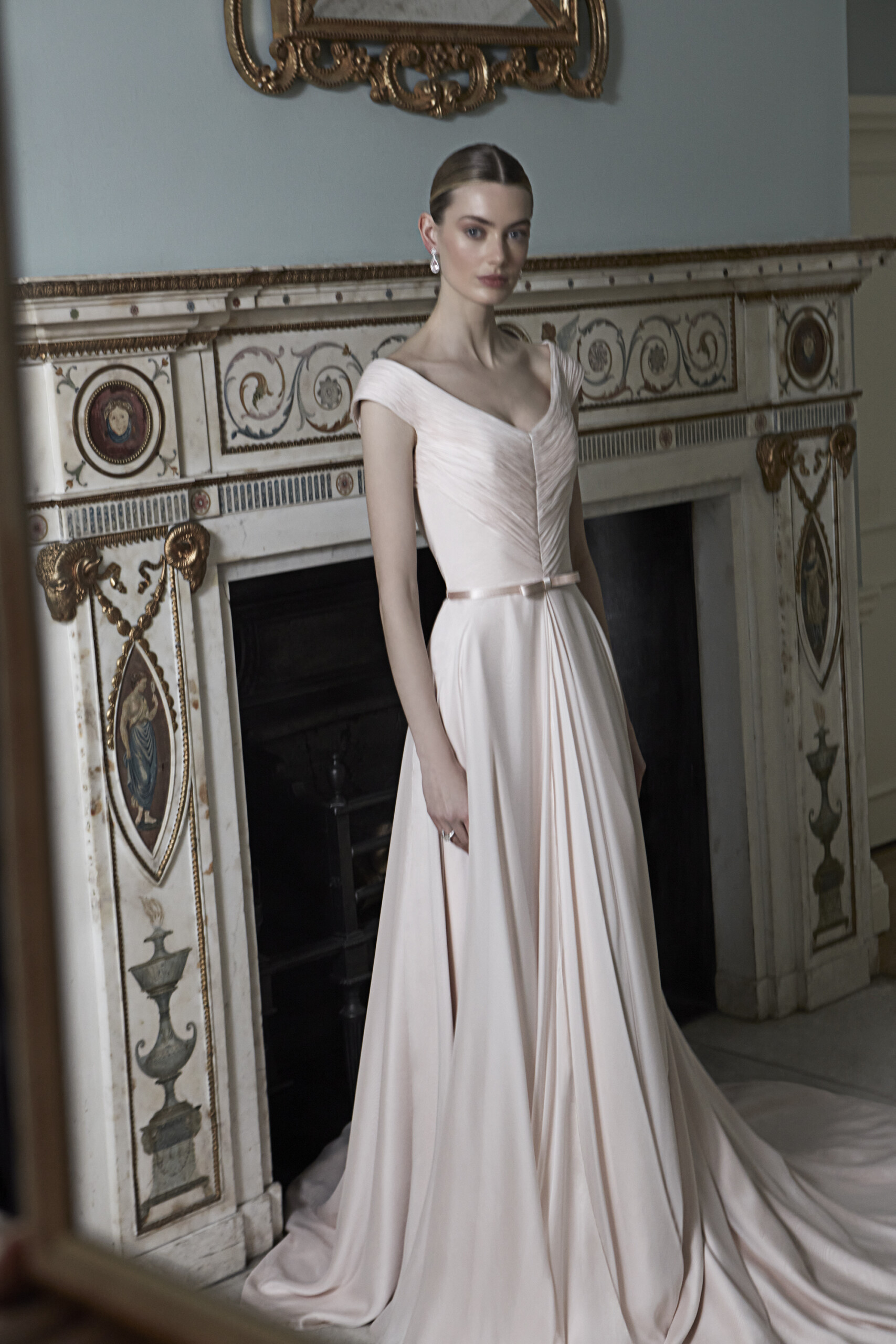 From initial inspiration and sketches to the very final fitting, the specialist team considers silhouette, balance, proportion and colour to ensure each dress is not only outstanding but suits an occasion perfectly. As with every Phillipa Lepley creation, fit and corsetry 
are of utmost importance. Phillipa Lepley is also famed for its international access to exclusive, luxury fabrics and its couture techniques for embroidery and embellishment. 
"One can never be overdressed or overeducated."
OSCAR WILDE
"Having a bespoke dress made for me was exactly the right thing to do. Whatever shape you are, if a dress fits you correctly, you will look amazing."
PHILLIPA LEPLEY CLIENT POPPY