Pretty In Pink: 'Toulouse Stargazer'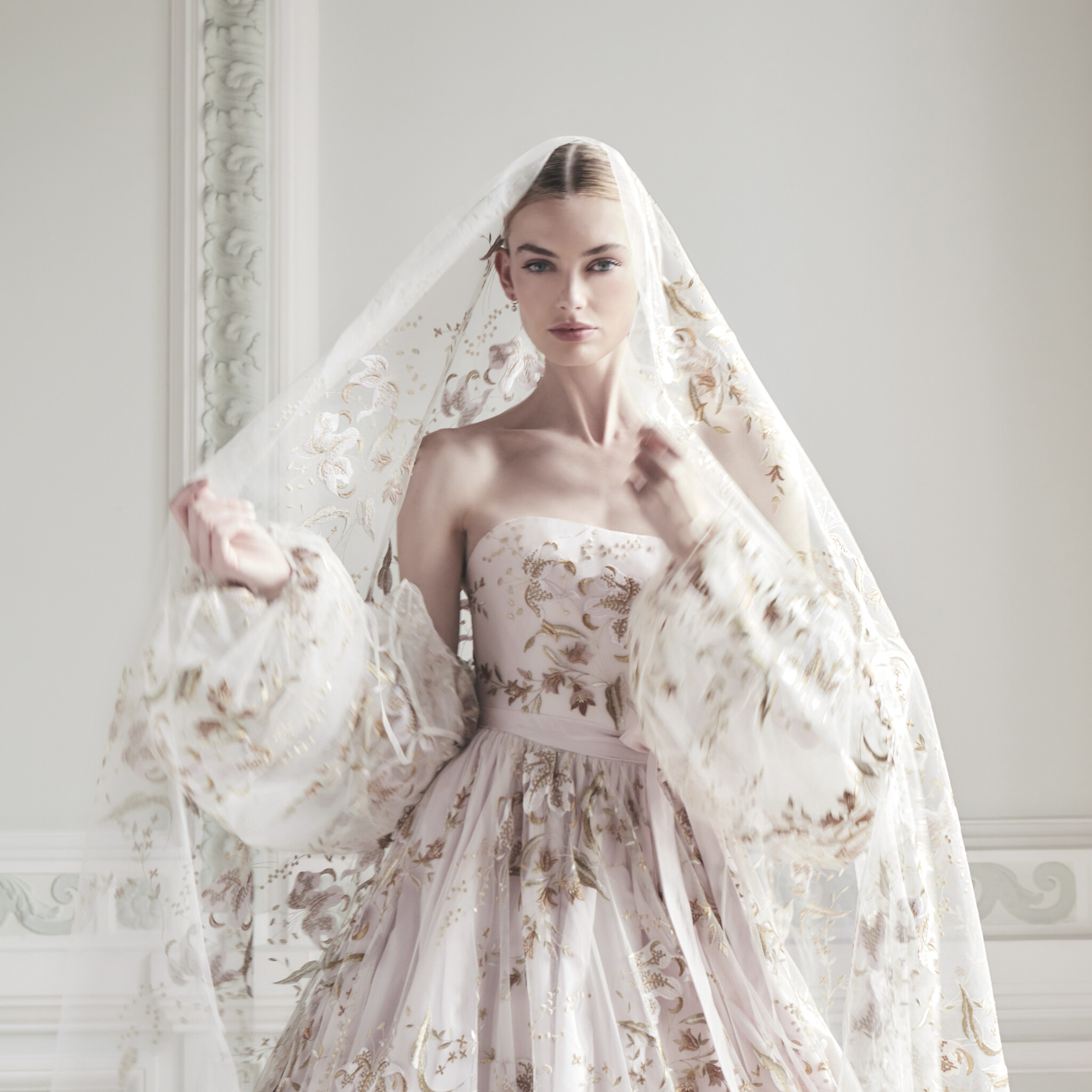 An architecturally stunning, structured and yet soft, pink couture wedding dress made in England…
Phillipa Lepley's deep-rooted love for the South of France, and in particular with the city of Toulouse (often affectionately referred to as La Ville Rose – "The Pink City" with blush terracotta bricks) led to the naming of this fine couture wedding dress. This seemed fitting, given both the city and the dress have a distinct architectural style and a beauteous pink hue.
The sugared almond taffeta fabric is as striking as it is serene. The amorous colour creates a warm feeling of mystery and nostalgia, of childhood dreams married with elegant, feminine sophistication.
Fanciful and ornate gold and bronze thread work tigerlillies have been cascaded over the skirt, torso and balloon sleeves, perfectly completing the dress and bringing it to life. Precisely embroidered with care, the detail and craftsmanship involved in their placement and completion is second to none. The whole dress took a number of months to complete, due to the complexity of the hand-work involved.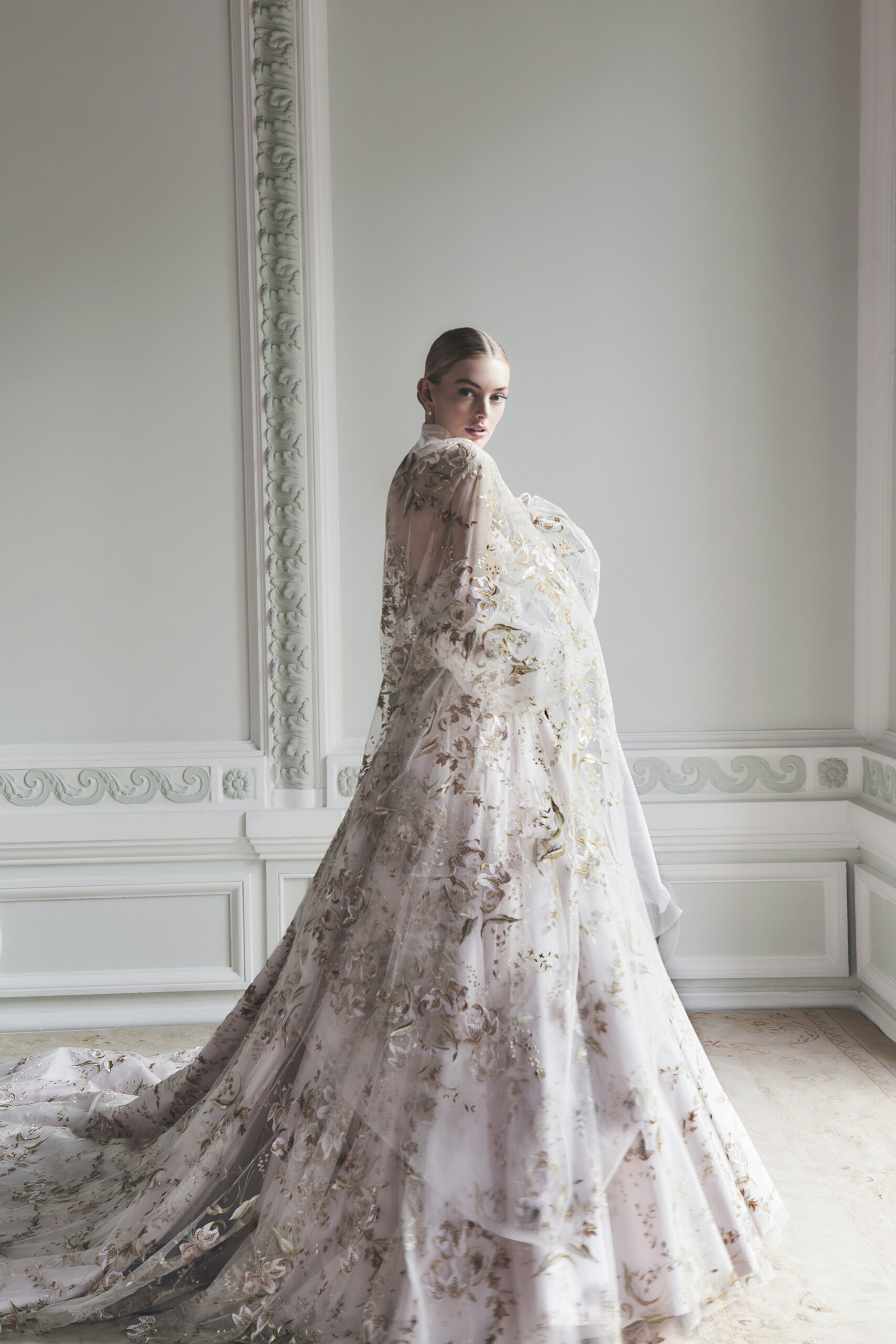 Phillipa was once again inspired by dance, adding dramatic but beautiful billowing, balletic sleeves. These, paired with the ribbon-style bow belt around the waist, finish the look and are so romantic and feminine.
Phillipa Lepley says, "'Toulouse Stargazer' is, I believe, a truly unique creation and a picture-perfect gown that is more than ready to take centre stage. Embroidered gold stargazer lilles pop against the sugar pink canvas, and several removable button-back tops enable the bride to style her look according to her wishes – she can add giant balloon sleeves or a contrast sugar pink belt should she so desire."
Phillipa Lepley is widely recognised as being the leading British couture wedding dress designer. Her wedding dress shop in London, Chelsea, has over 50 dresses, all of which have been made in England from start to finish at her atelier.