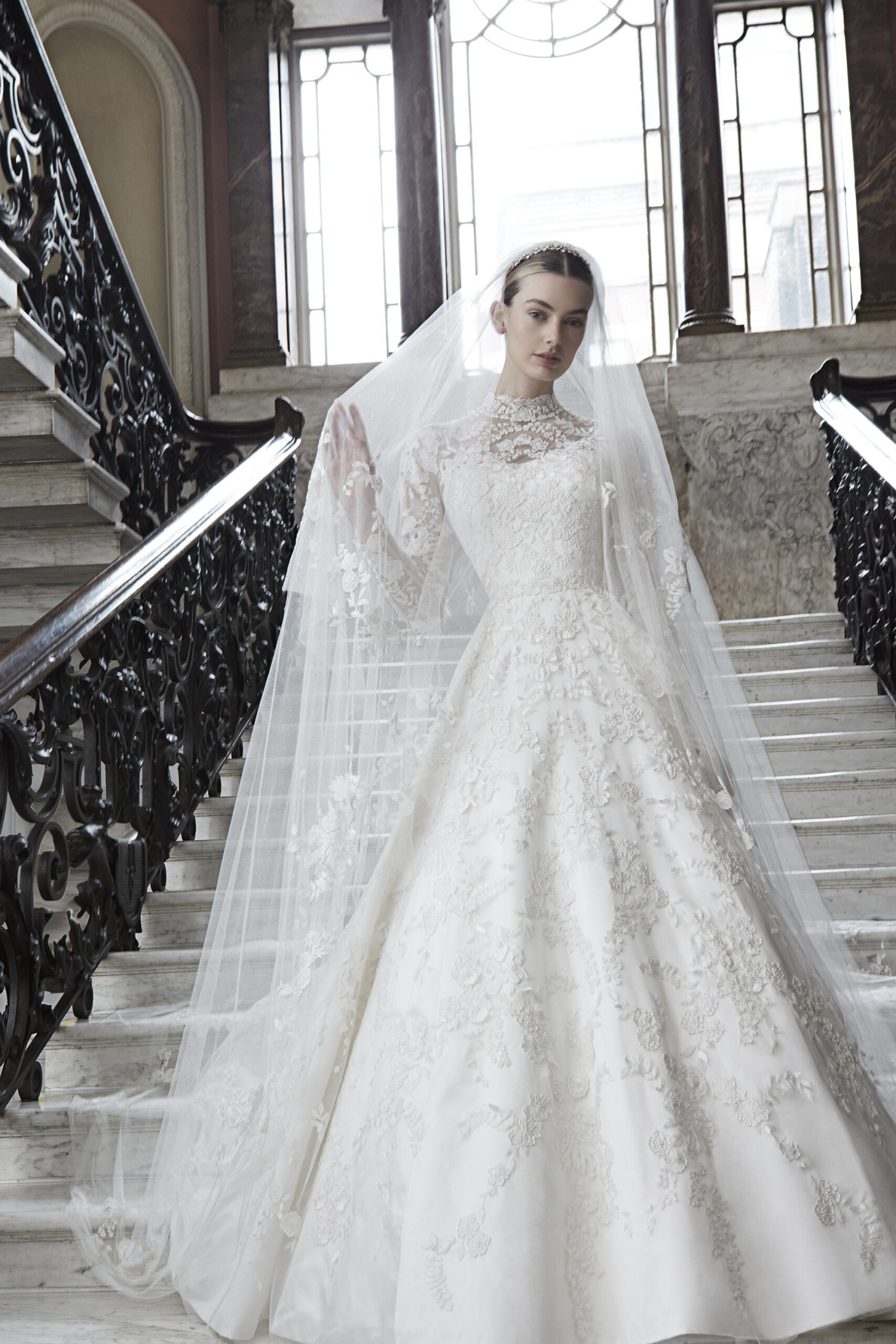 FRAMING THE DRESS
Phillipa Lepley veils are as beautiful as the dresses themselves, balancing and enhancing them to exquisite effect. Some brides decide upon a veil at the same time as their dress; others desire a separate veil appointment.
Phillipa Lepley veils are crafted using traditional techniques and the finest French silk tulle, woven on 200-year-old looms in France. Any veil embroidery is designed by the in-house Atelier team, then completely custom-made by hand. From the precise placement of each bead, twinkling crystal or hand-crafted lace motif to custom embroidery – featuring a bride's favourite flowers or personalised monograms or messages – each veil is created to be loved and treasured in equal measure.
"The veil is as significant as the wedding dress itself, in terms of achieving the most beautiful balance of symmetry, proportion and elegance."
PHILLIPA LEPLEY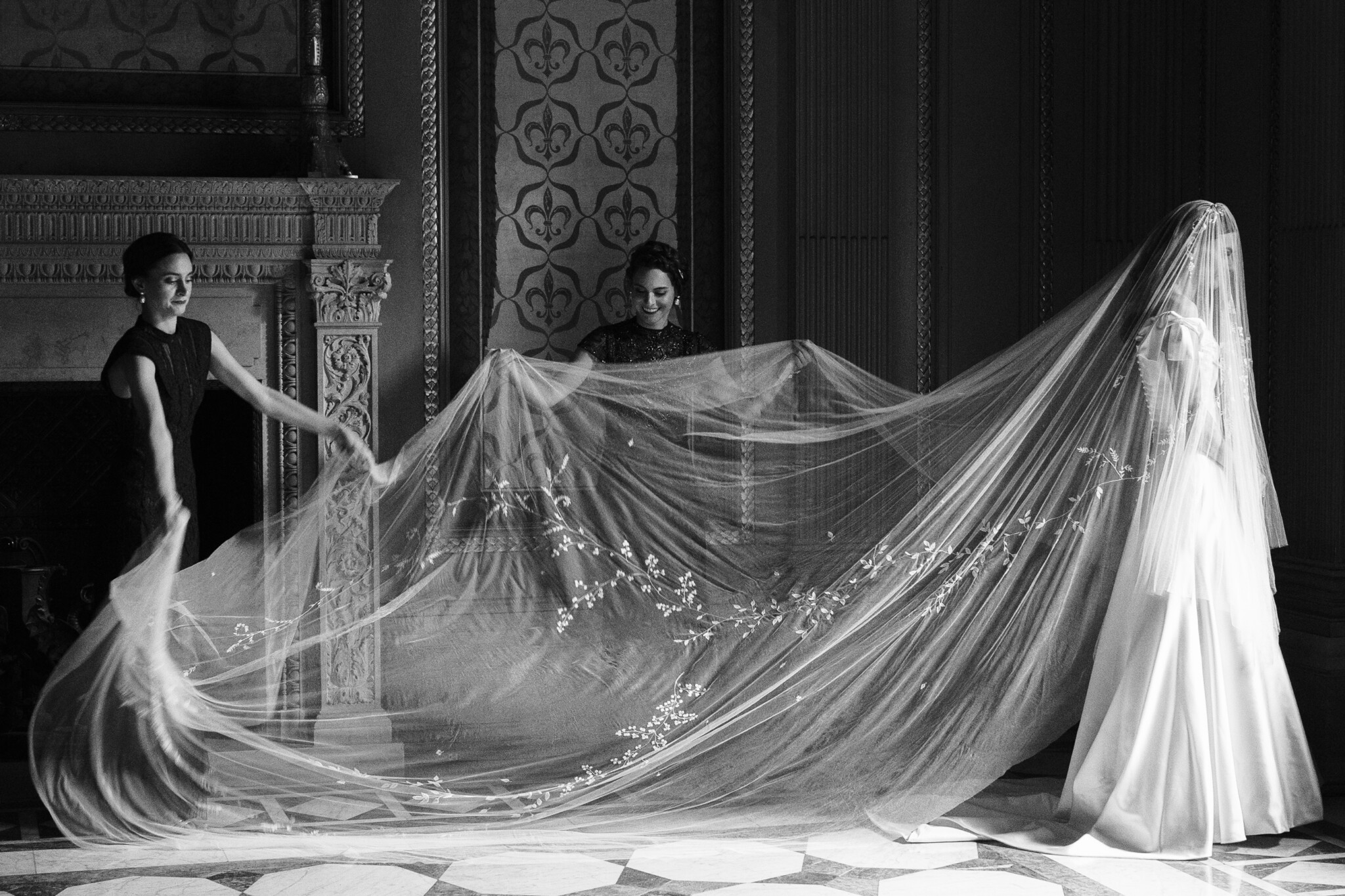 "I considered forgoing a veil but to my surprise, I absolutely loved it because I have never had anything like it. The veil was the longest most beautiful thing I've ever worn."
Phillipa Lepley BRIDE EMILY RATH