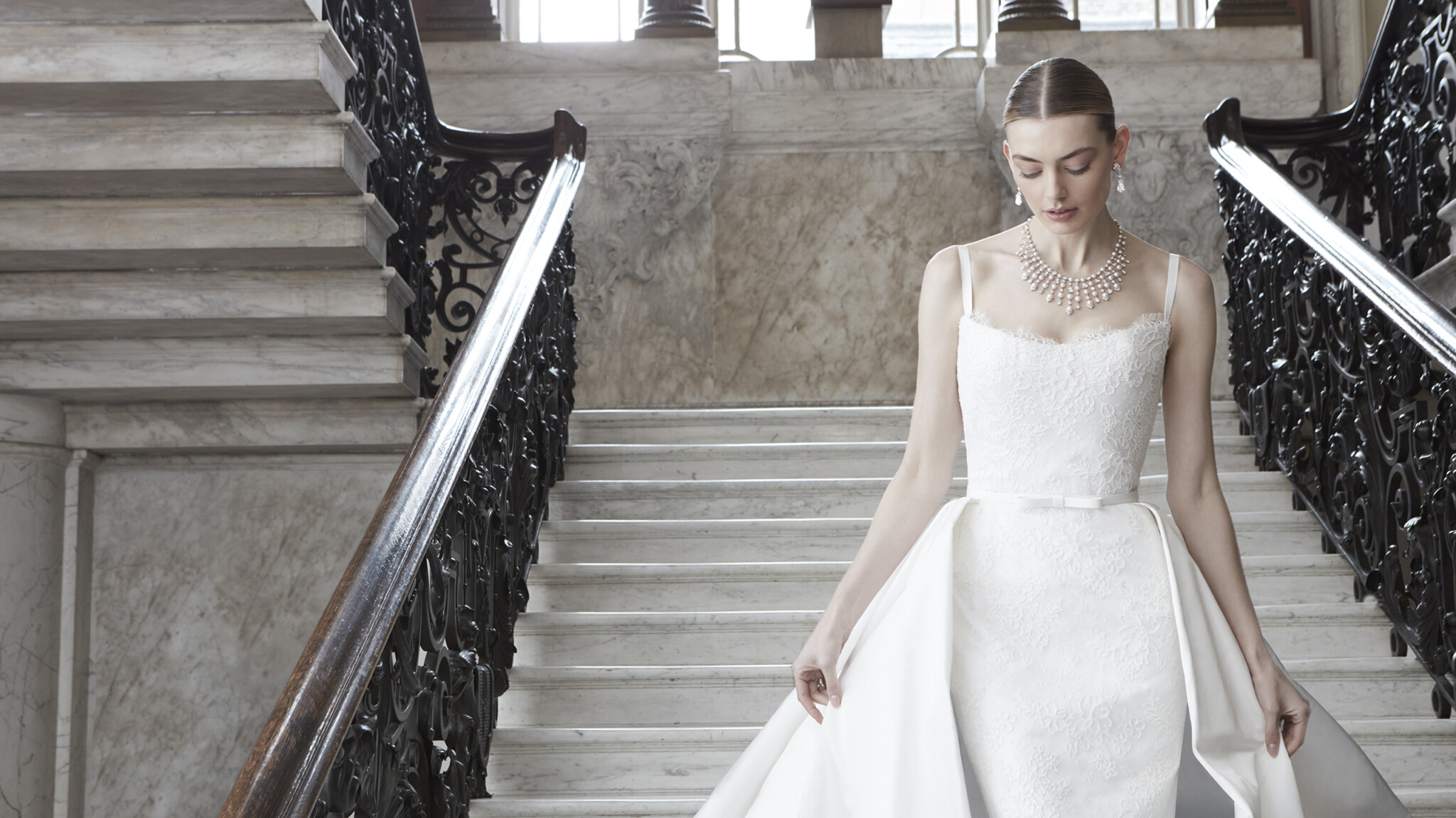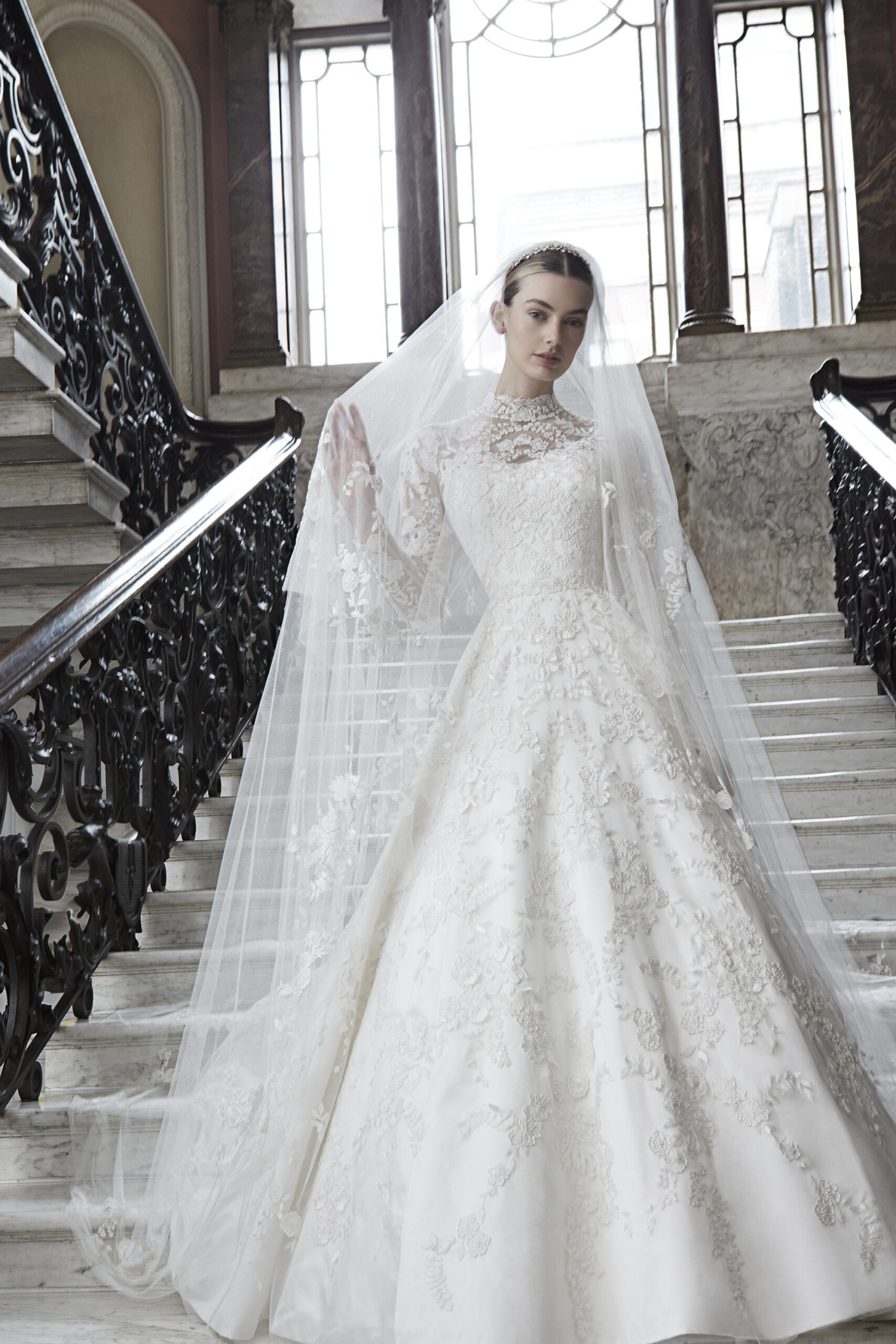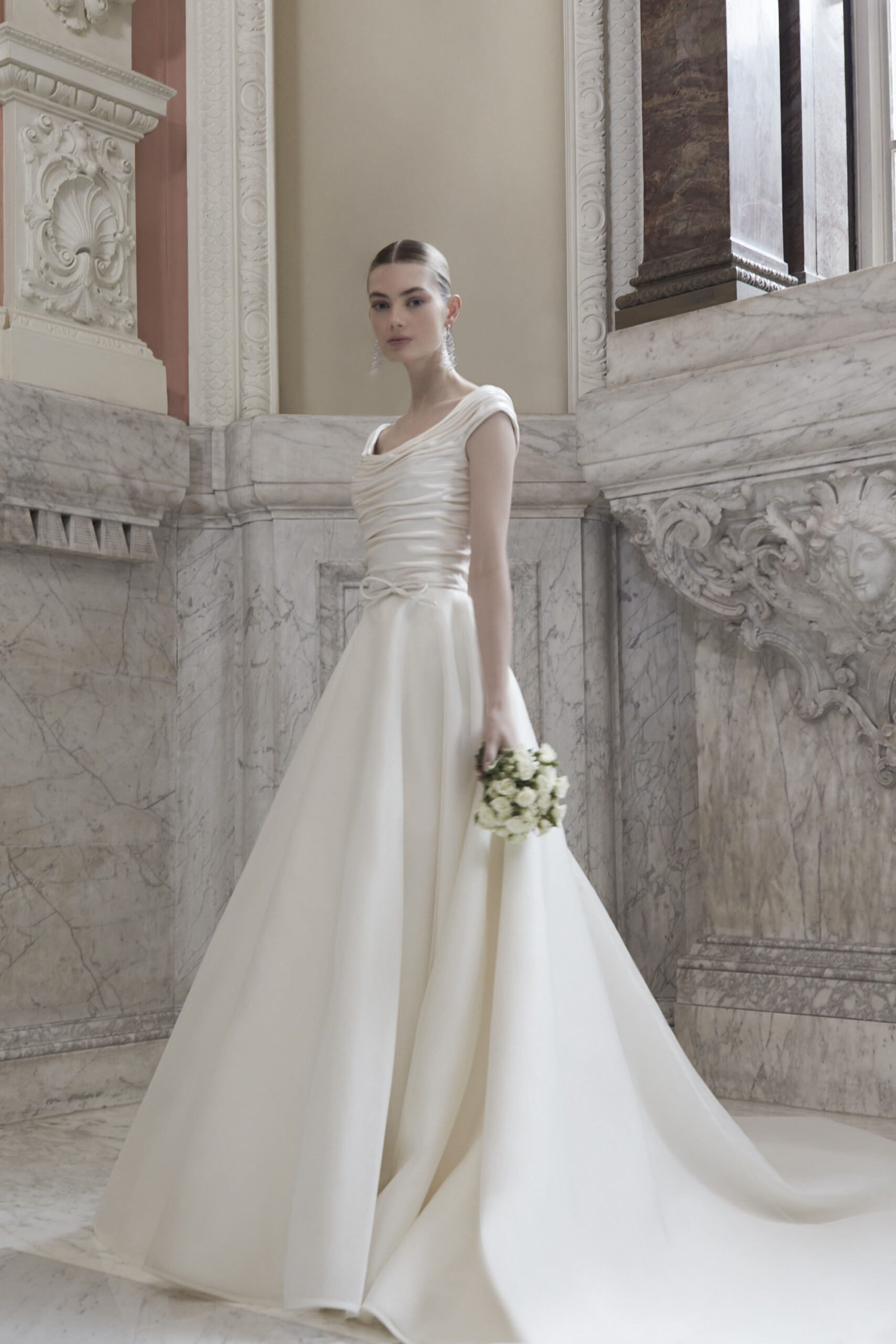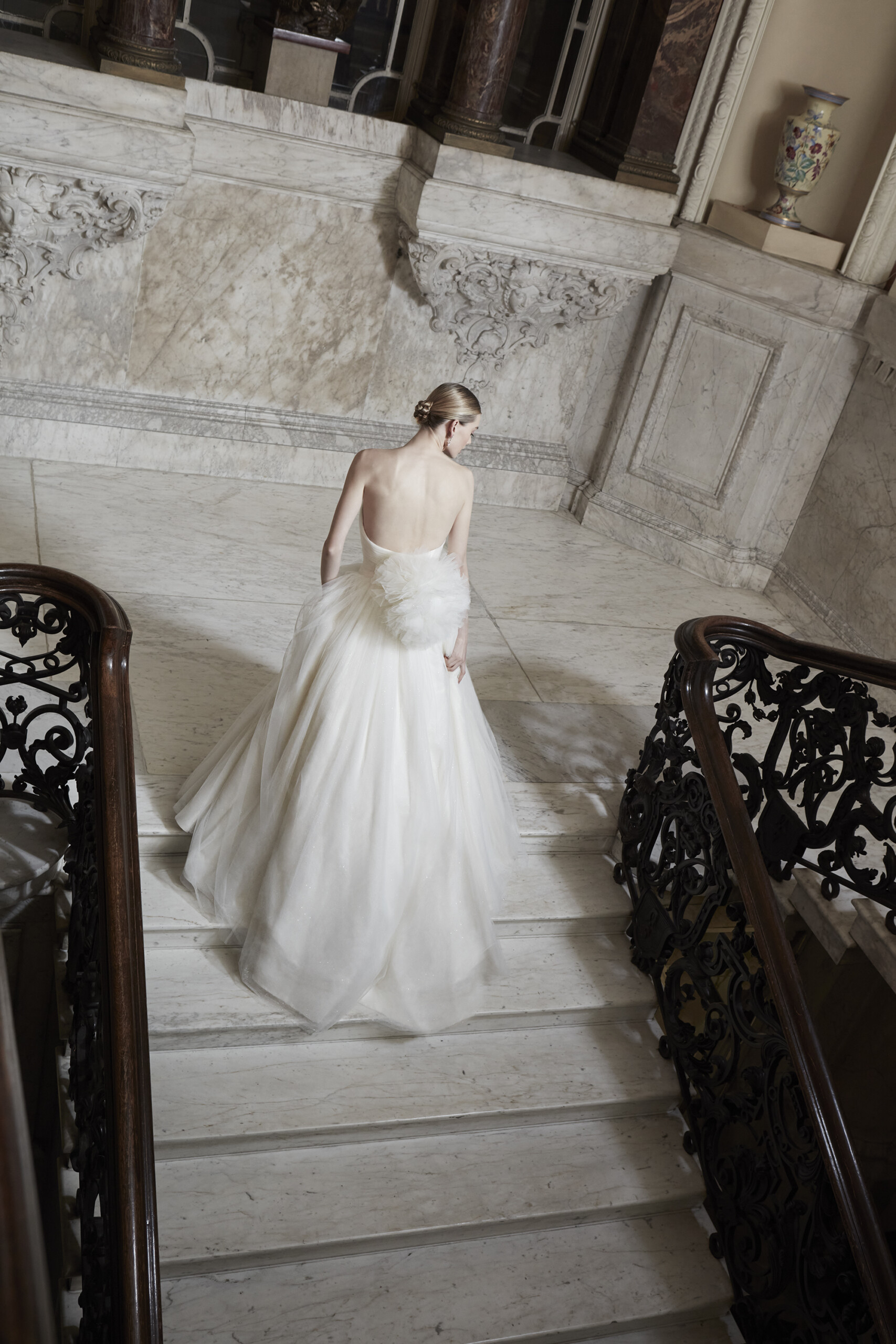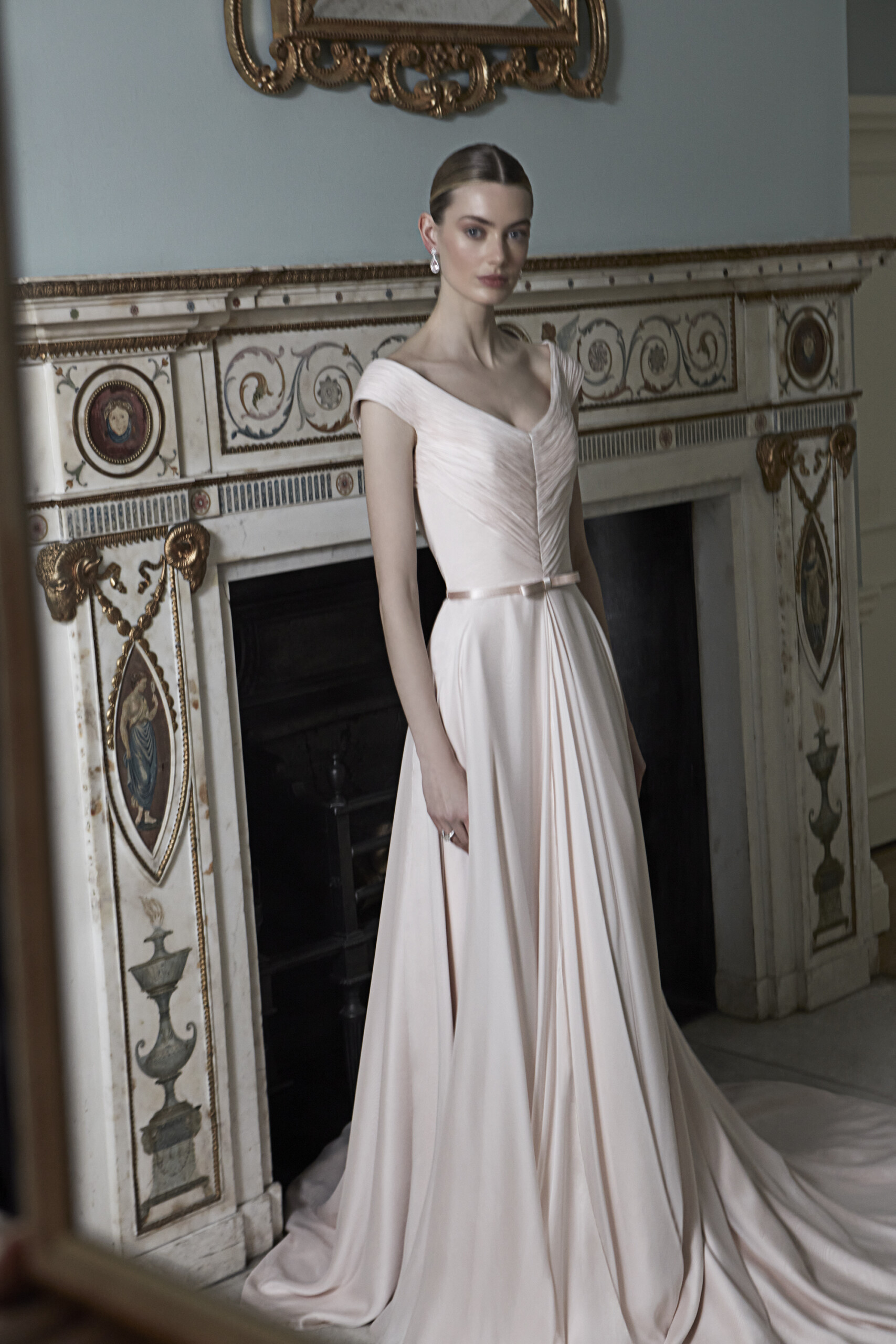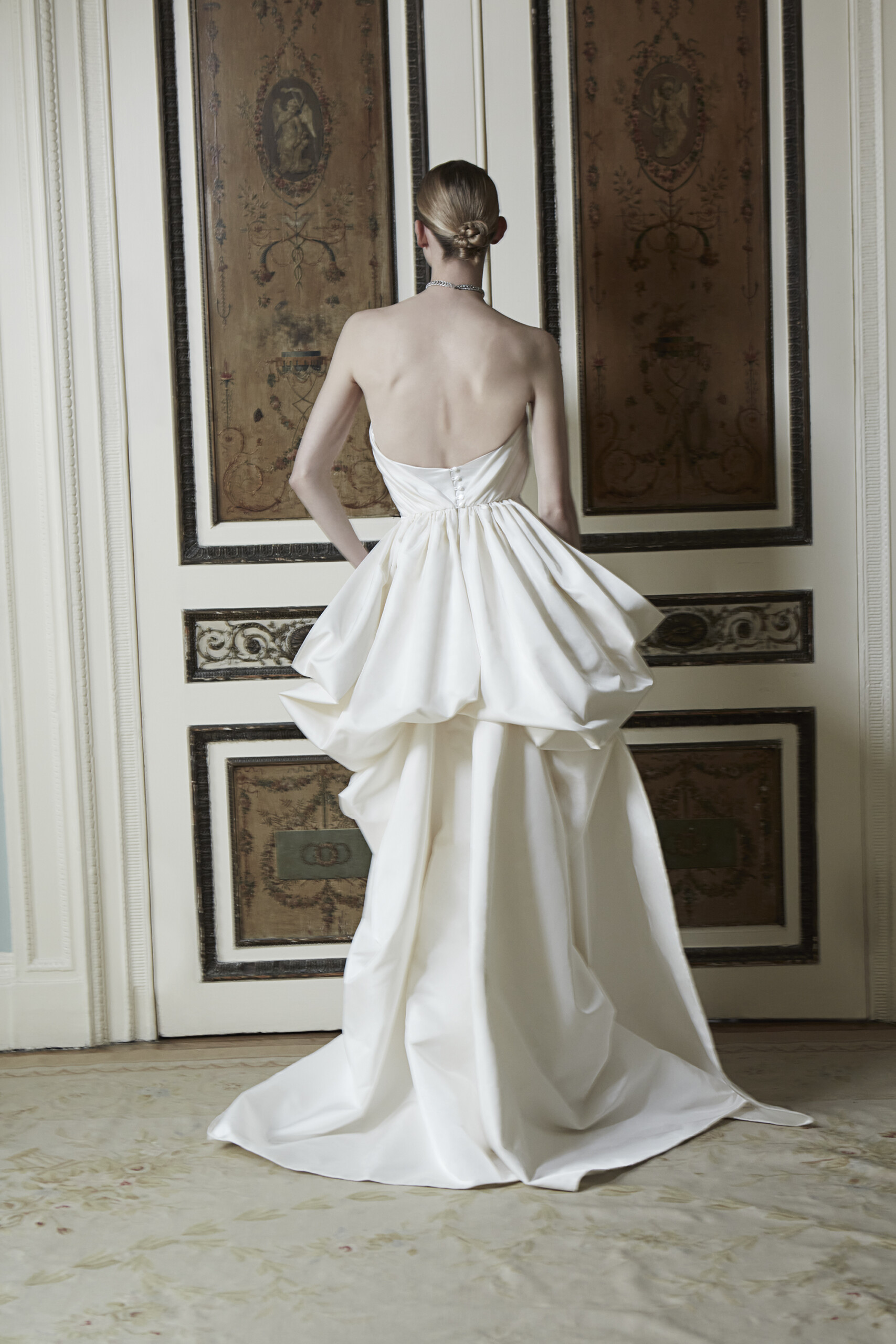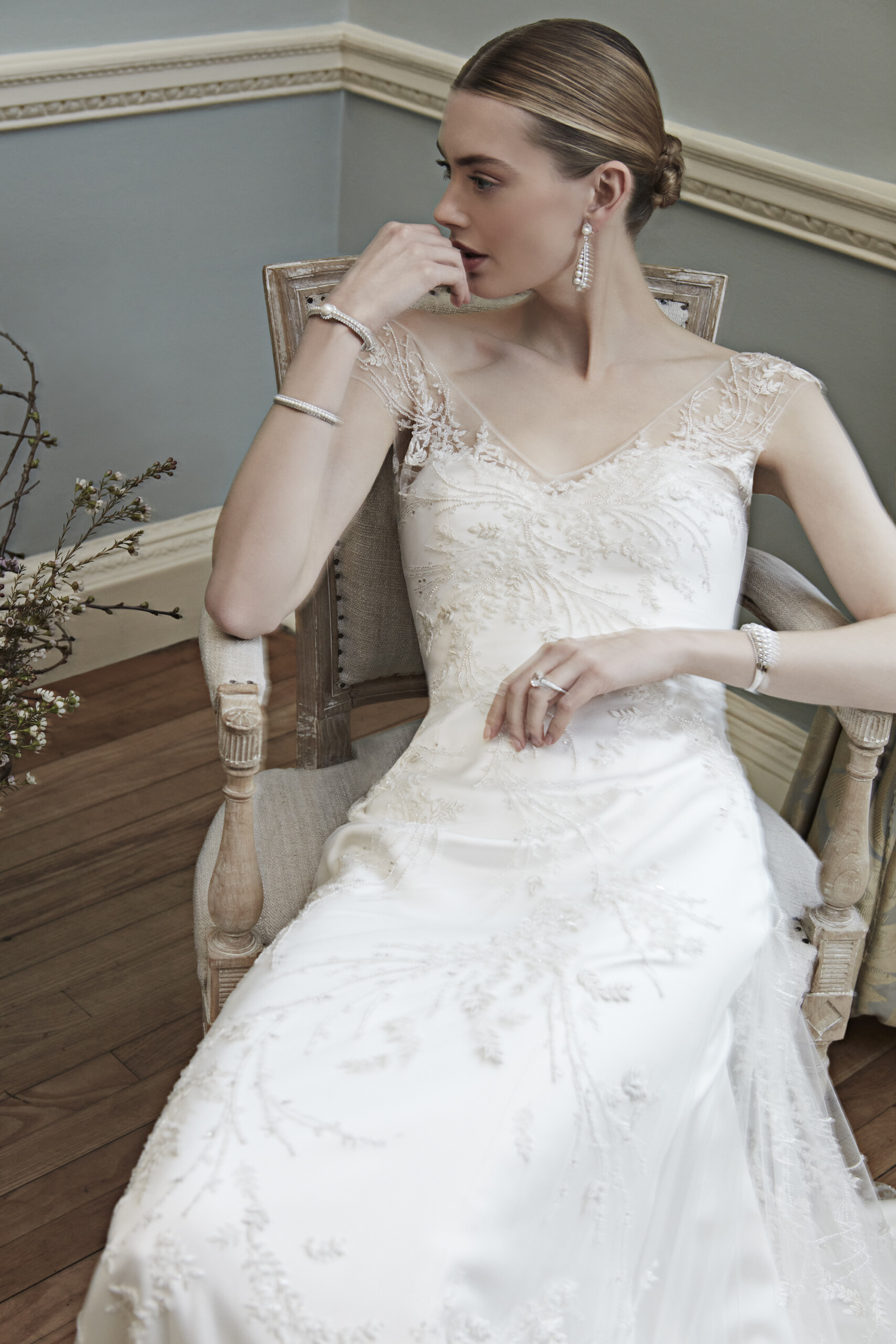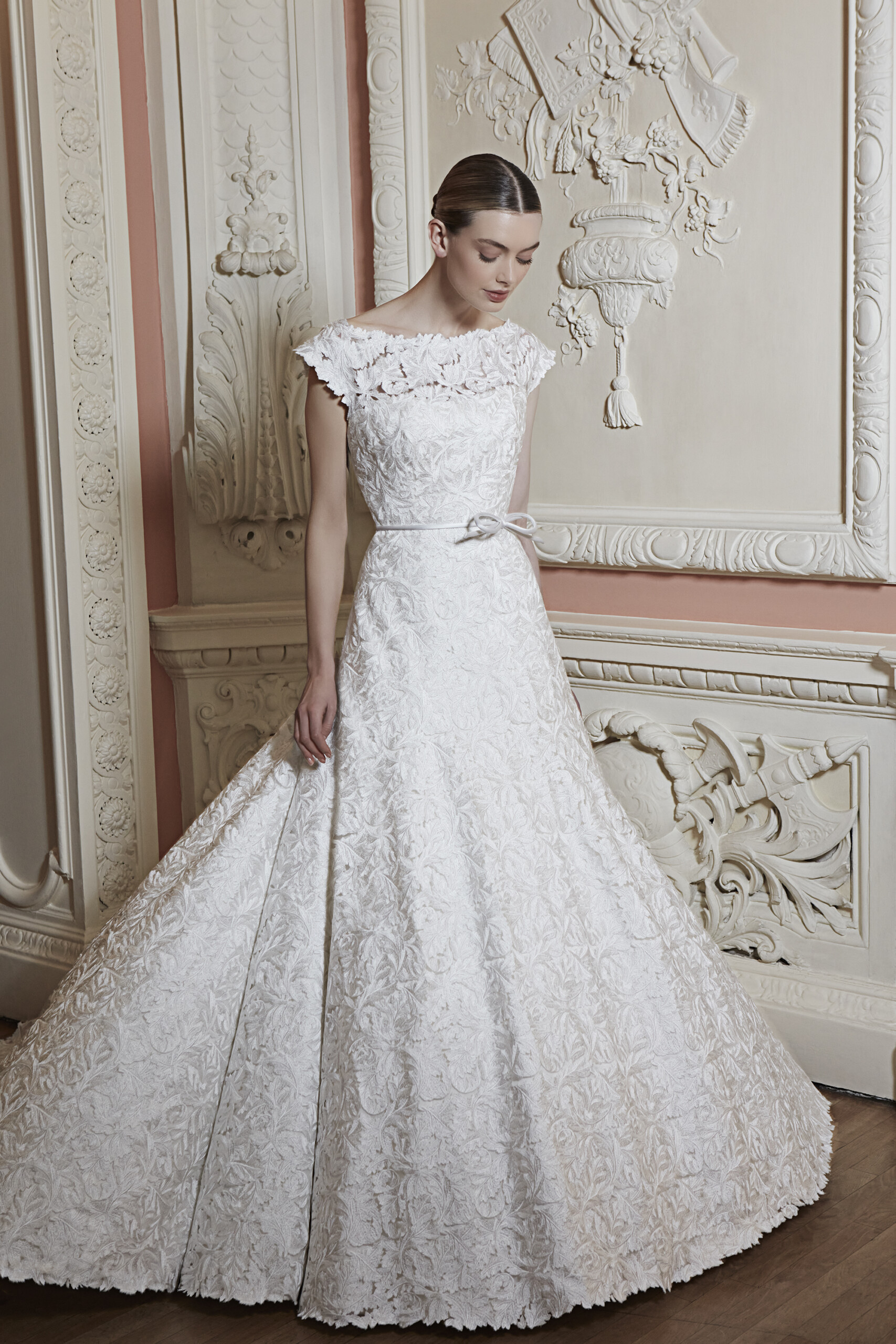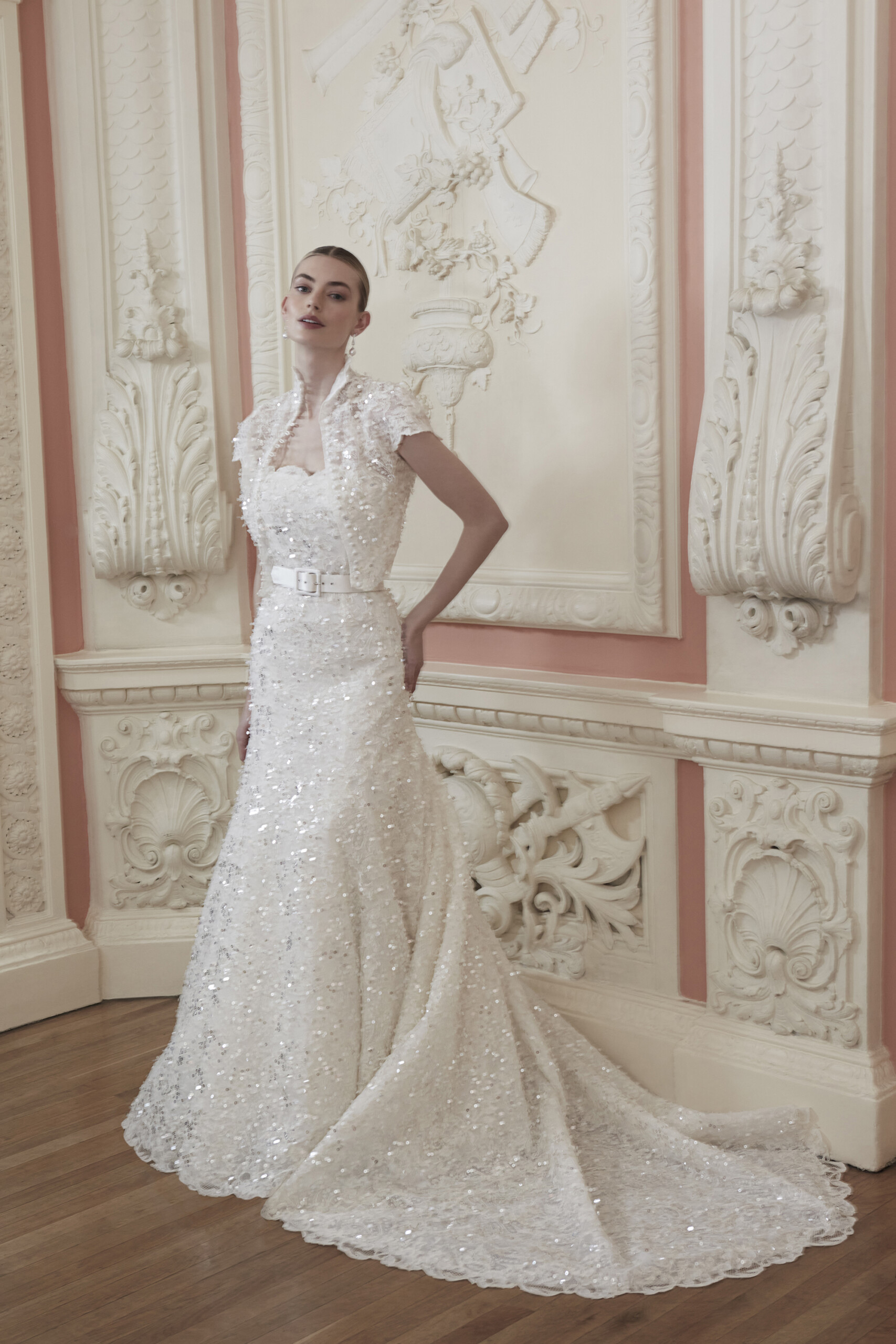 UNPARALLELED ARTISTRY
Every Phillipa Lepley wedding dress showcases an extraordinary attention to detail and impeccable artisan craftsmanship, from figure-enhancing corsets to breathtaking, hand-crafted embellishments which can be incorporated into any dress or veil.
Renowned both for exquisite style and a devotion to making unique dresses which embody elegance and femininity, Phillipa Lepley continues to push the boundaries of couture design with each and every wedding dress.
THE INSPIRATION
The charming colours, intriguing shapes and tiny details that make up a wildflower meadow metamorphose ever so slightly every day, creating a breathtaking living portrait.
This ever-changing source of natural wonder inspired Phillipa to create the Arabesque collection, which includes the exquisite, delicate Meadow dress, embroidered with hundreds of flowers. Just one skein of thread and classic couture techniques – including satin stitch, French knots and stem stitch – are used for each flower to achieve the requisite lightness, enhanced by the Meadow's diaphanous tulle layers.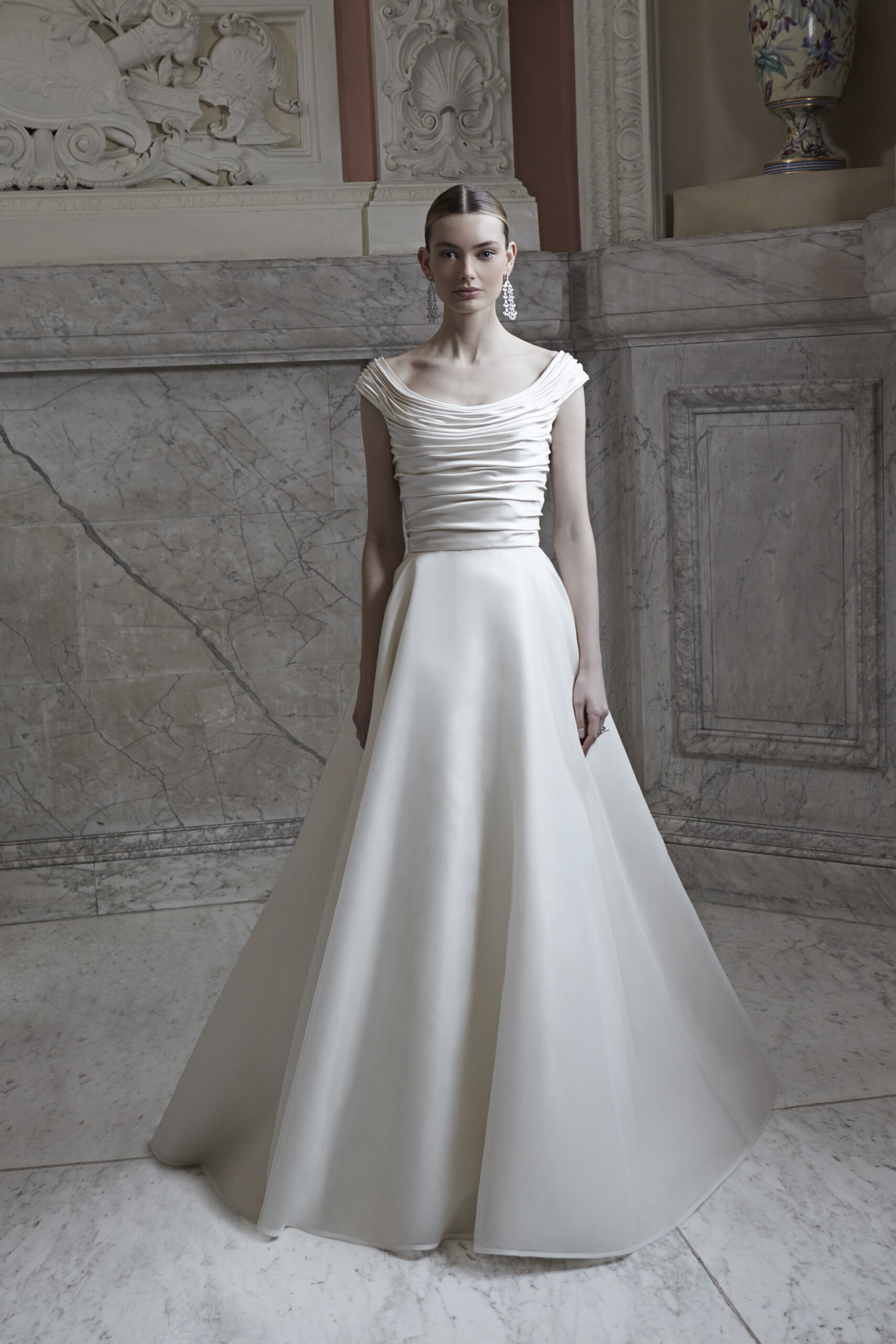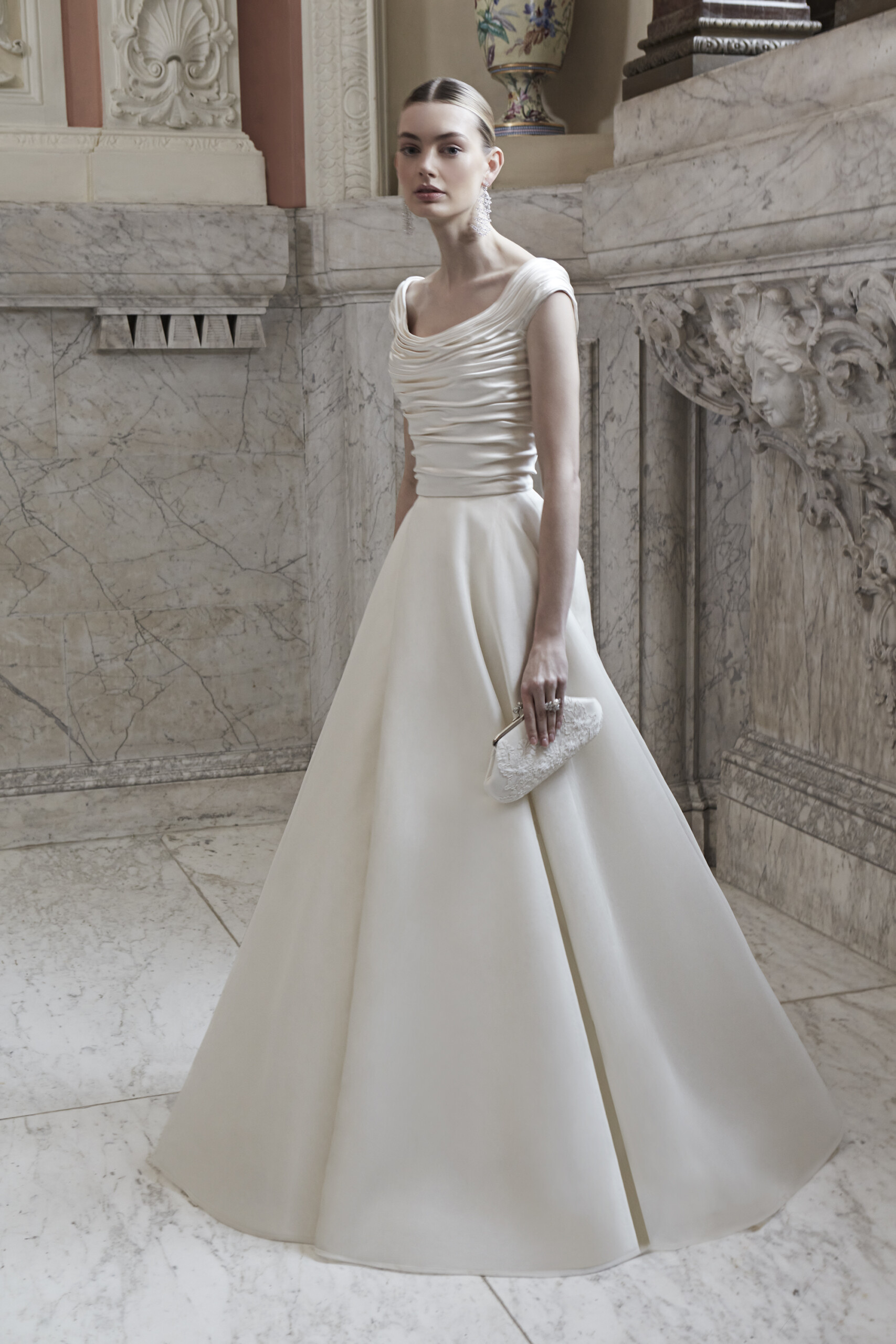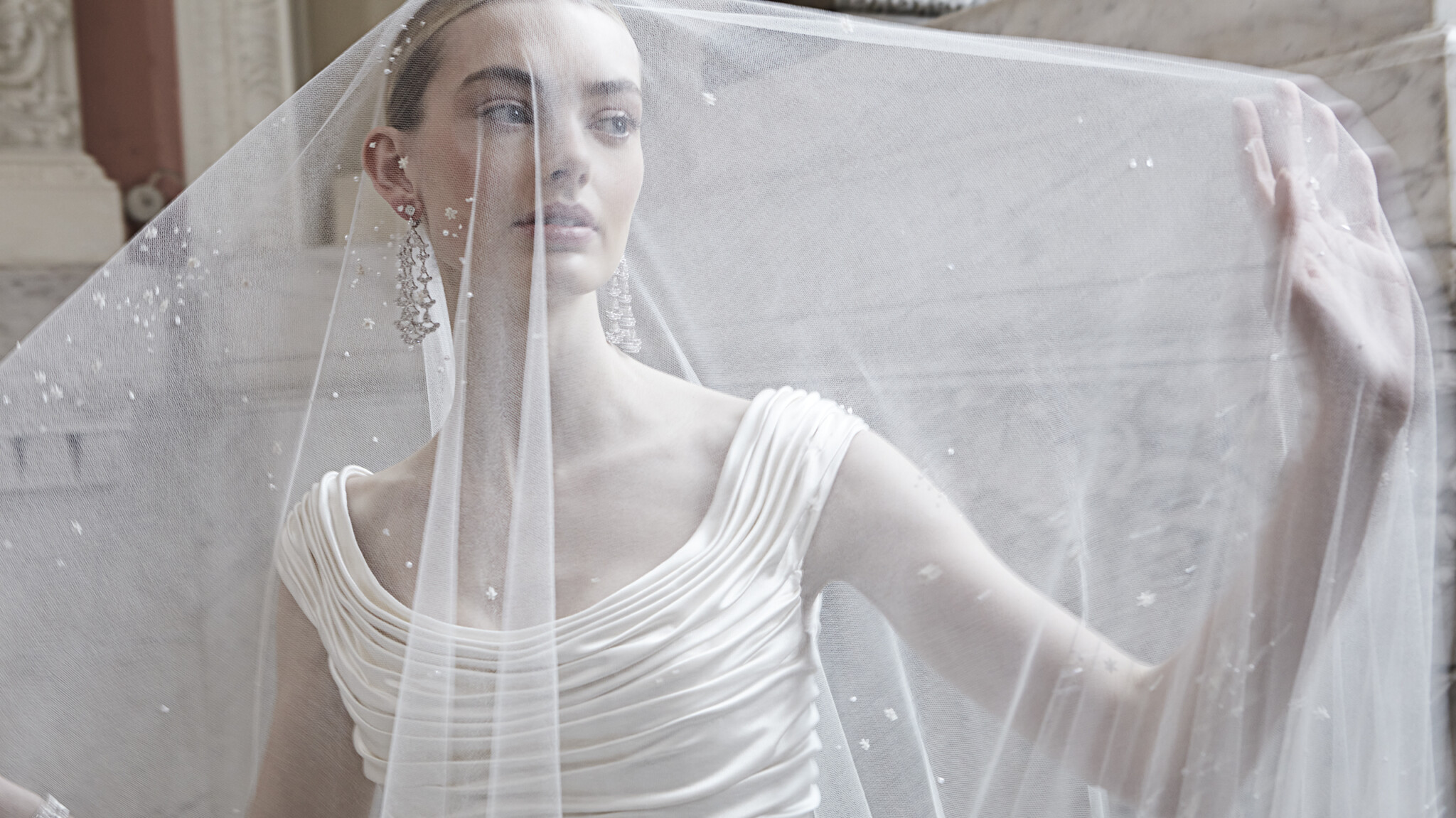 "Feminine, balletic, luxurious and romantic; every dress we make, designed on the body, exudes an effortless, timeless elegance."
PHILLIPA LEPLEY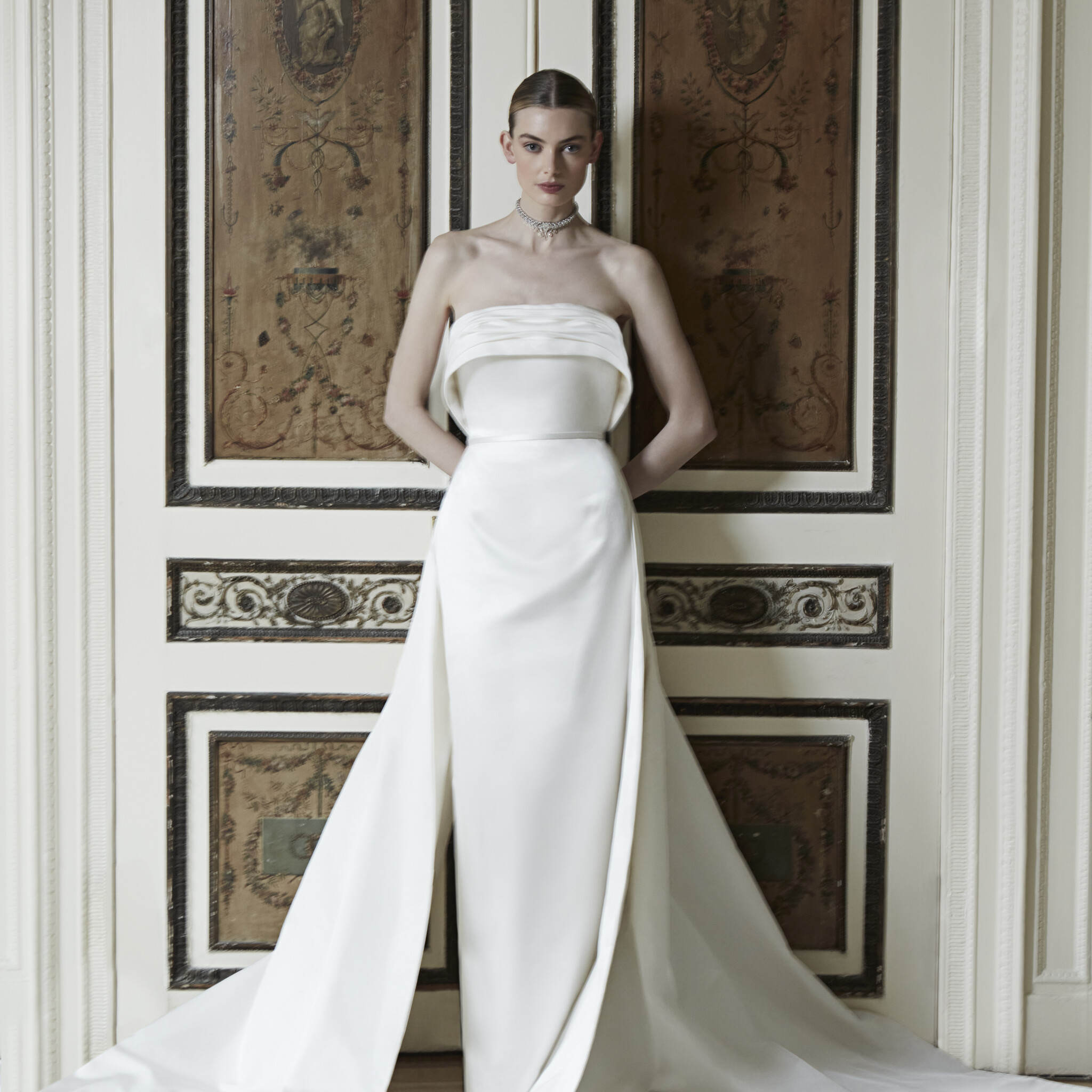 "We are what we repeatedly do. Excellence, then, is not an act but a habit."
ARISTOTLE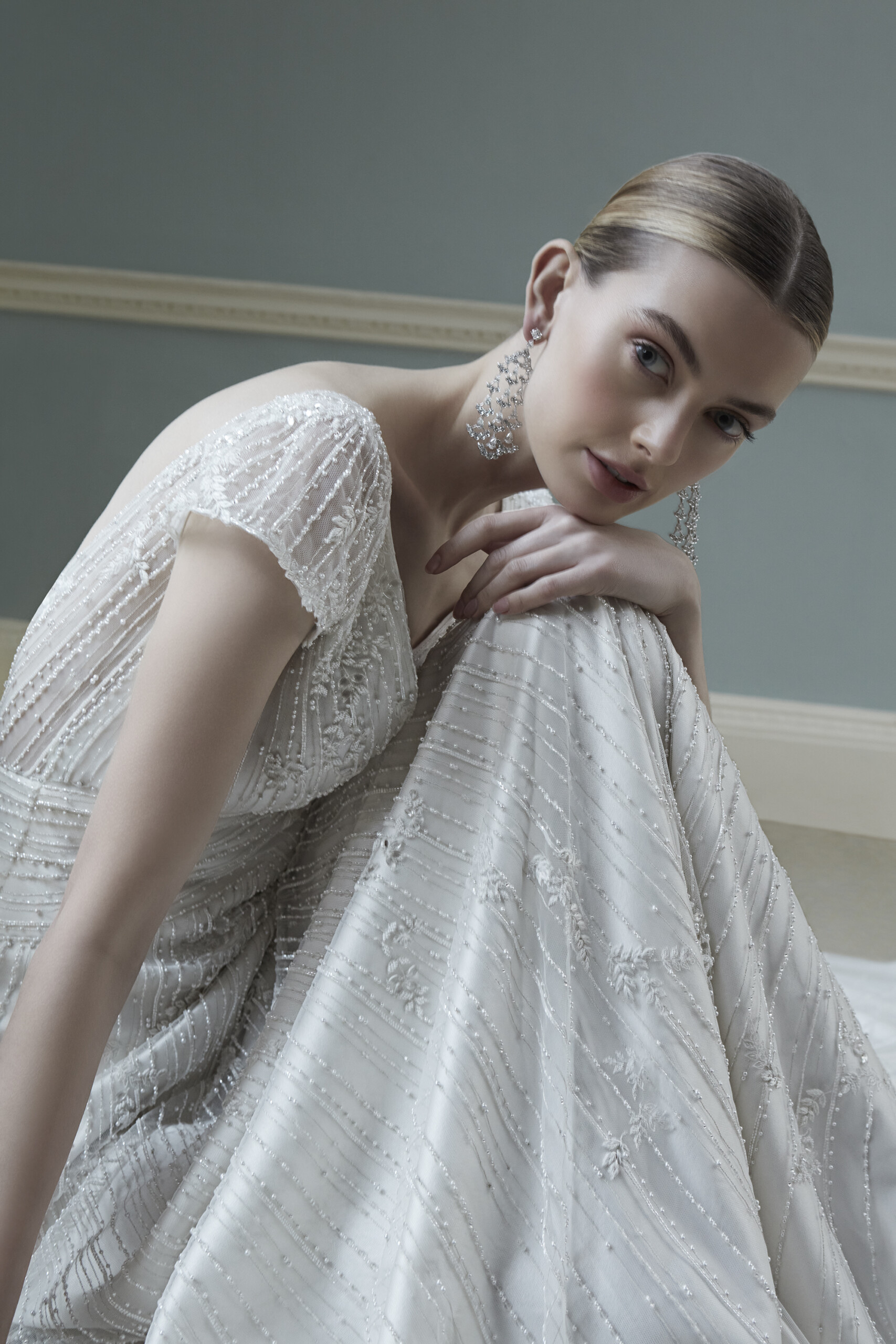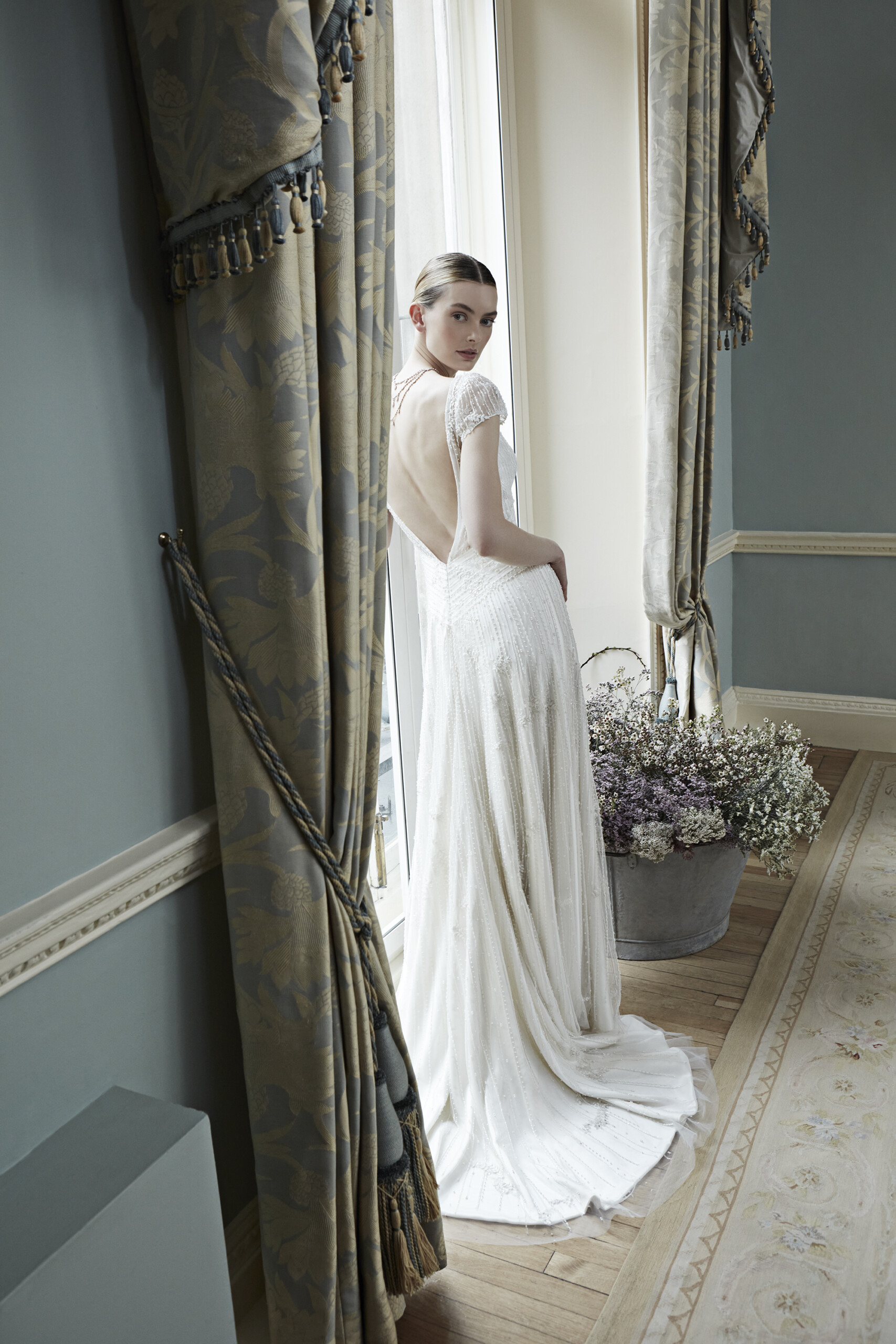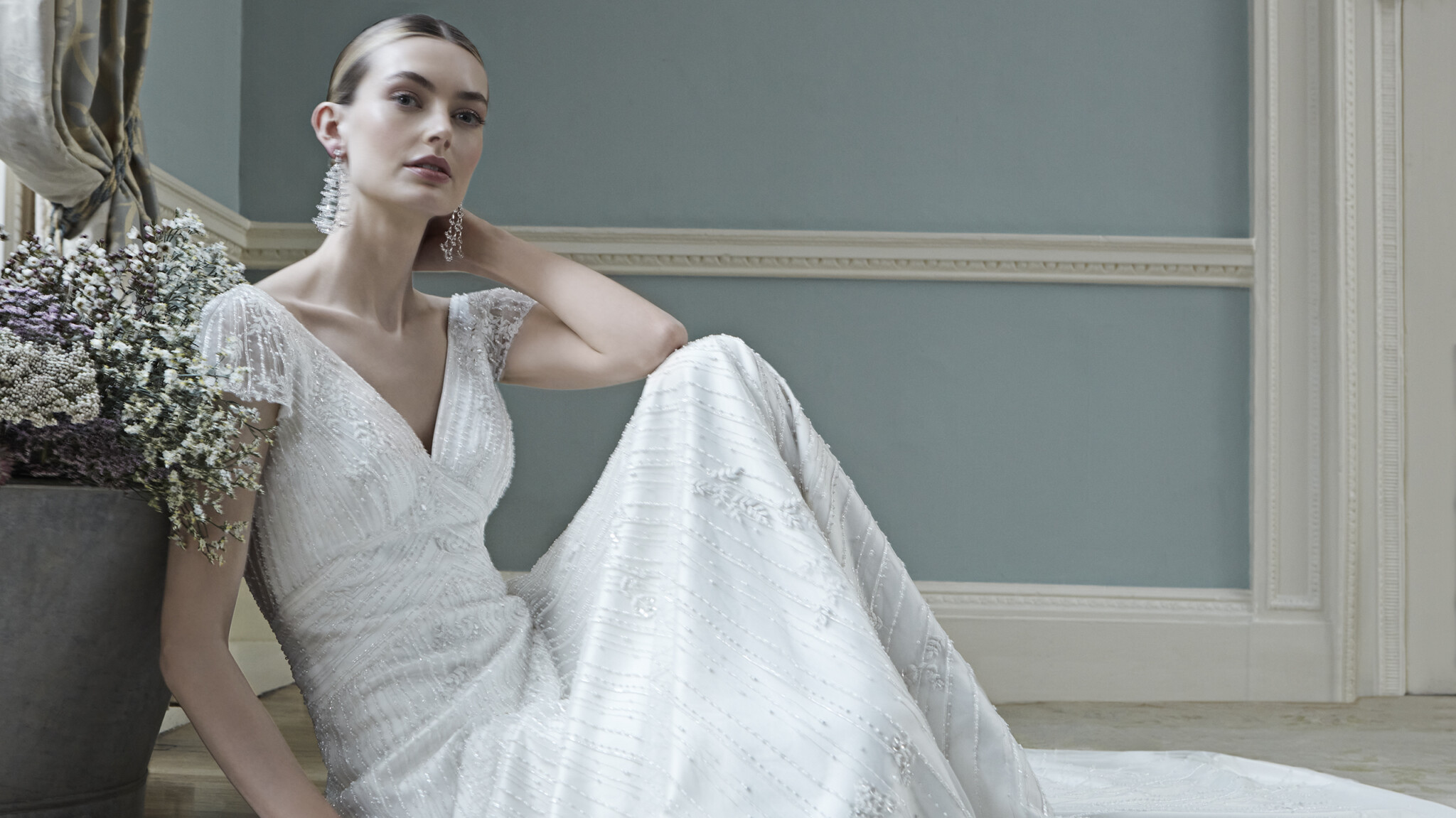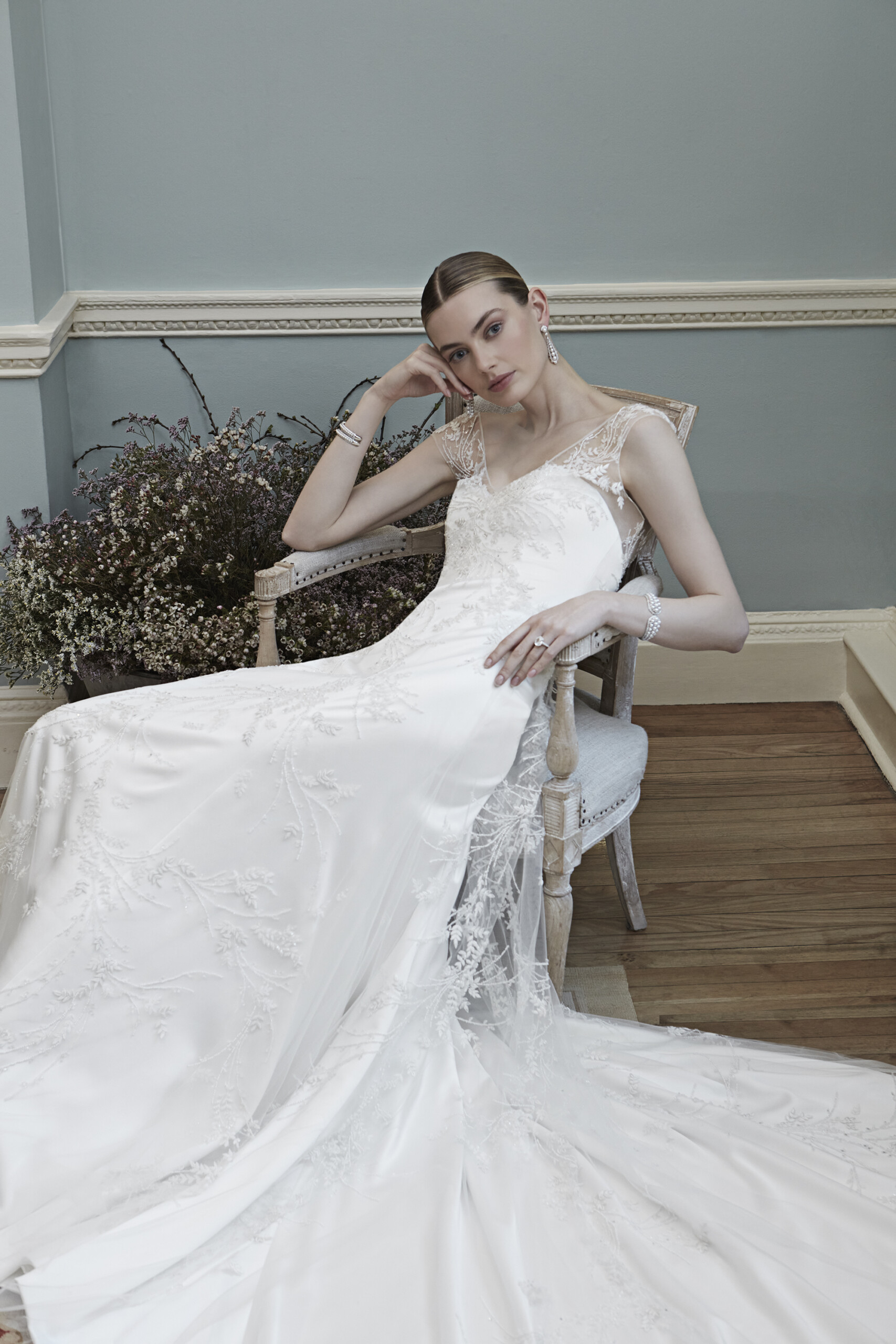 THE EPITOME OF LUXURY
Phillipa and her team worked for months to create the perfect shade for this collection's pink dresses in both duchess satin and tulle, inspired by the delicacy and graceful hue of ballet shoes.
Arabesque also features hand-crafted corsets that are lighter than ever, beautifully slim belts, luxurious peau de soie fabric (a soft, satin-weave silk) and shoes and bags that can be adapted to match any dress. Several of Arabesque's dresses combine beading and embroidery to remarkable effect; this kind of thread-work is unique to Phillipa Lepley and requires considerable time and expertise to achieve.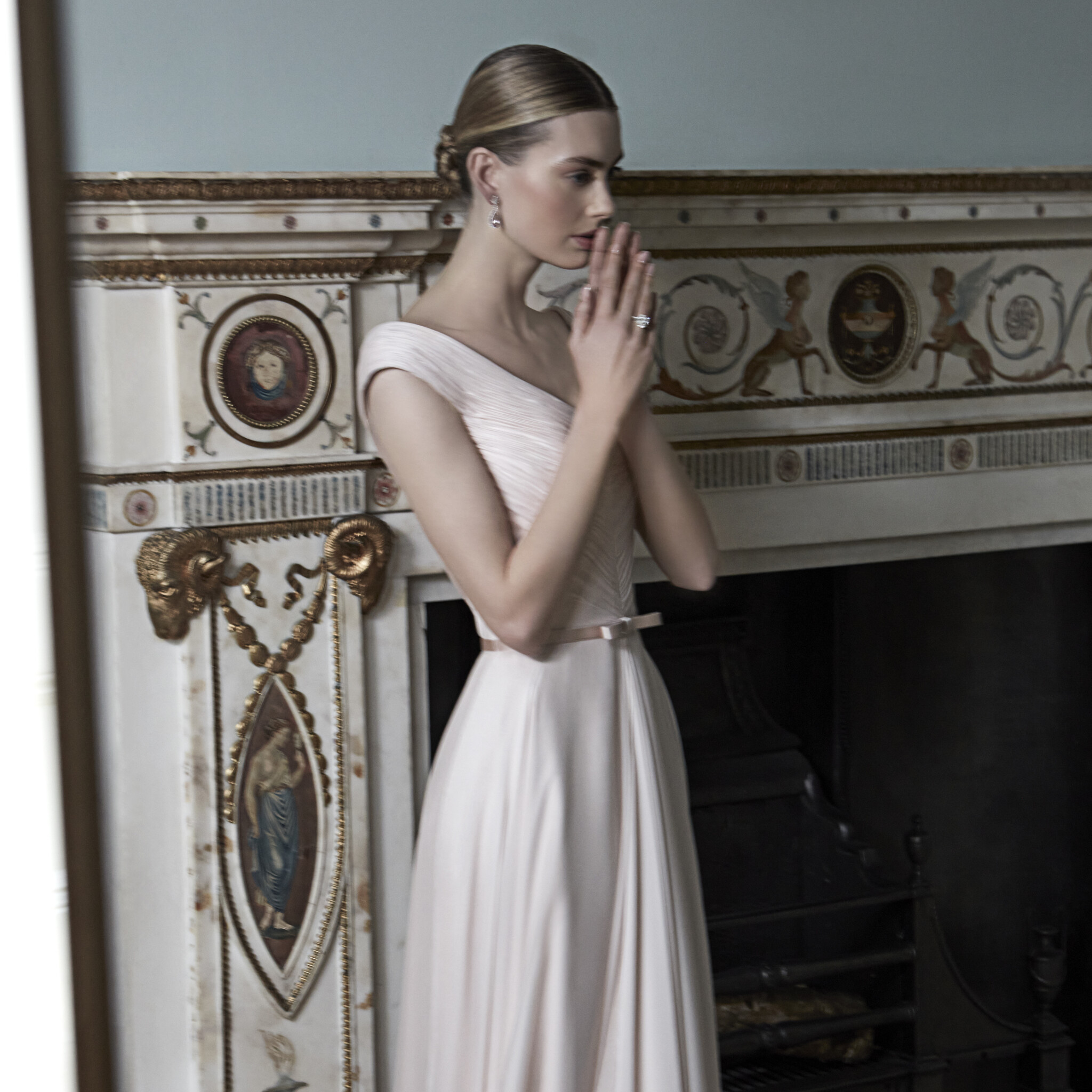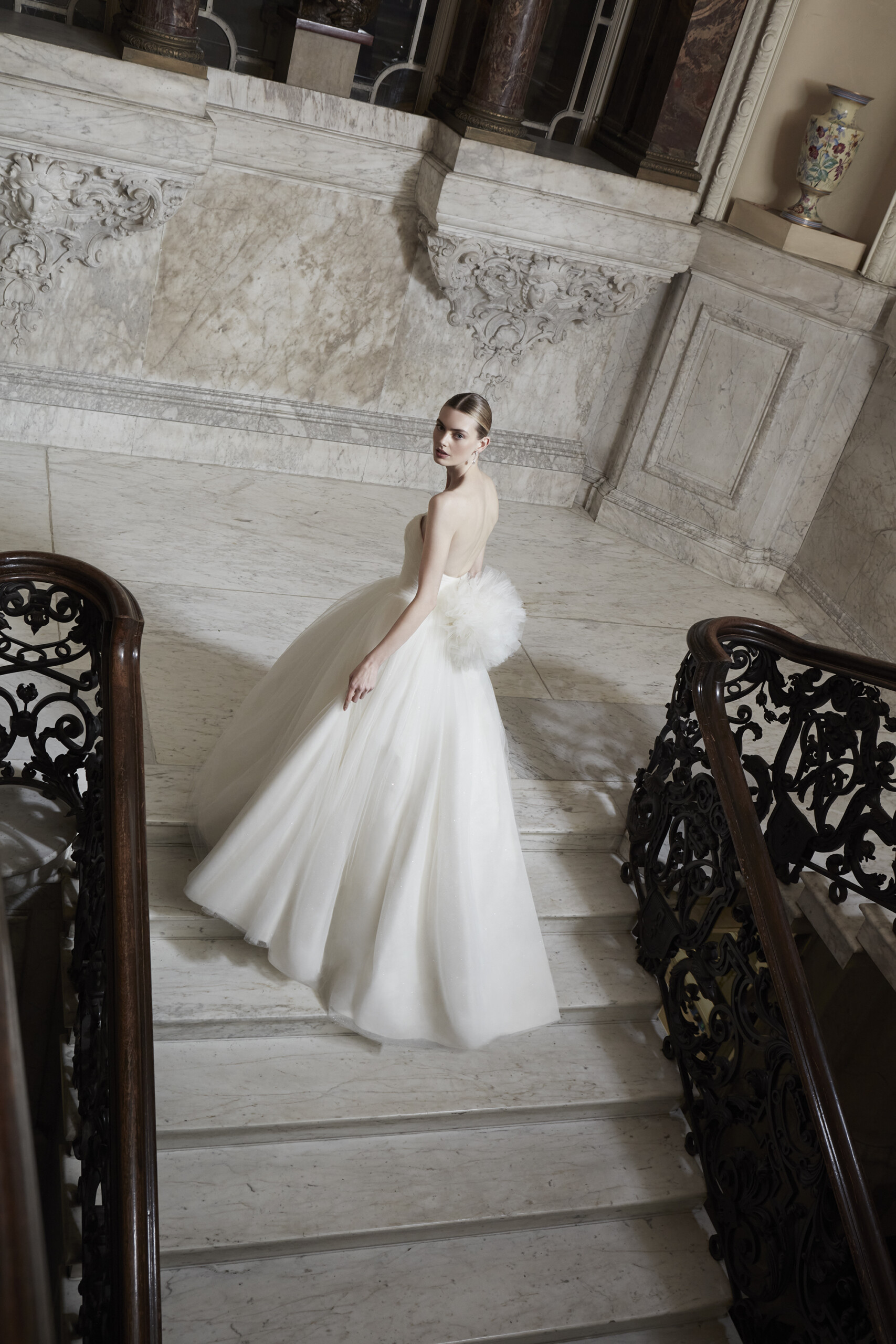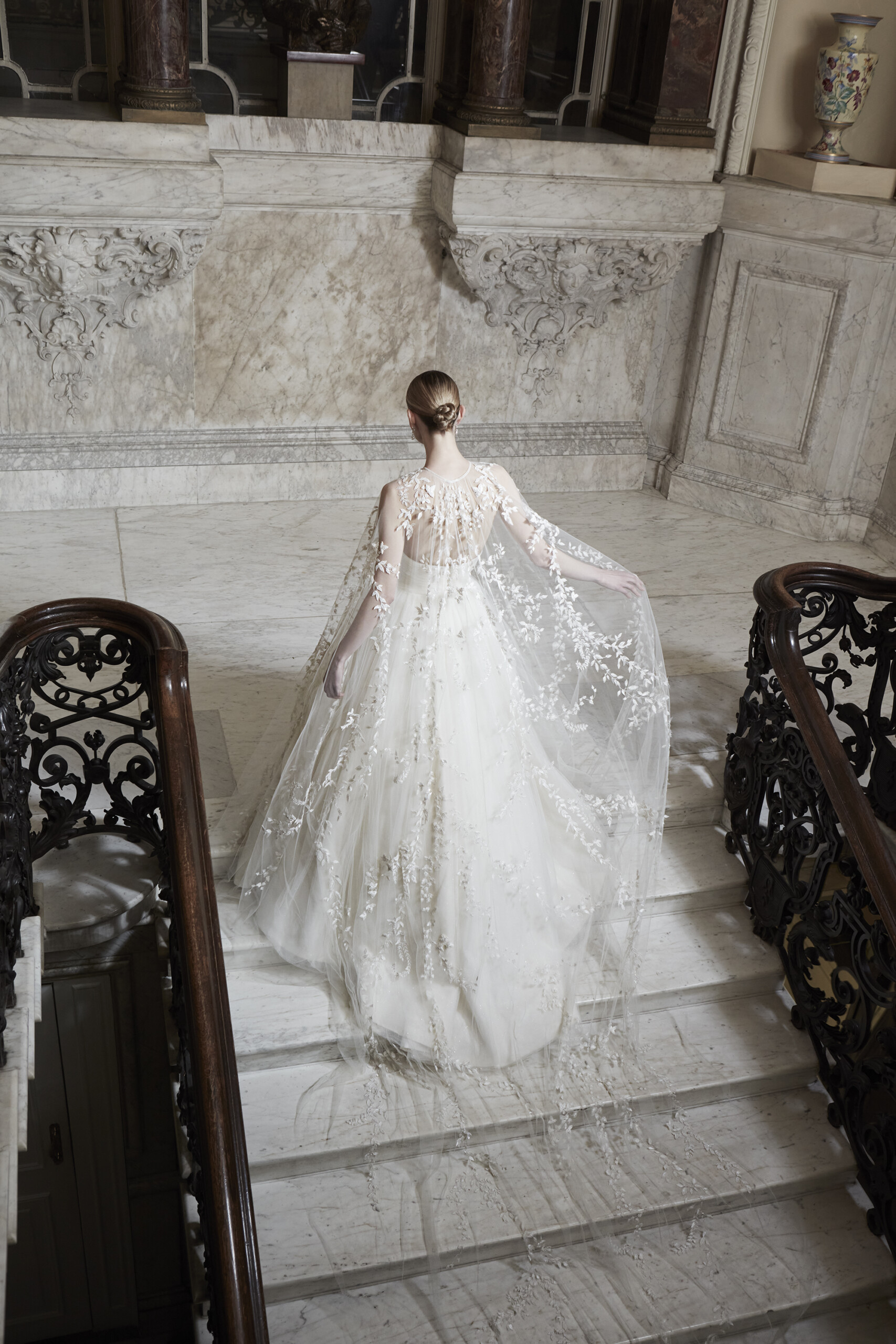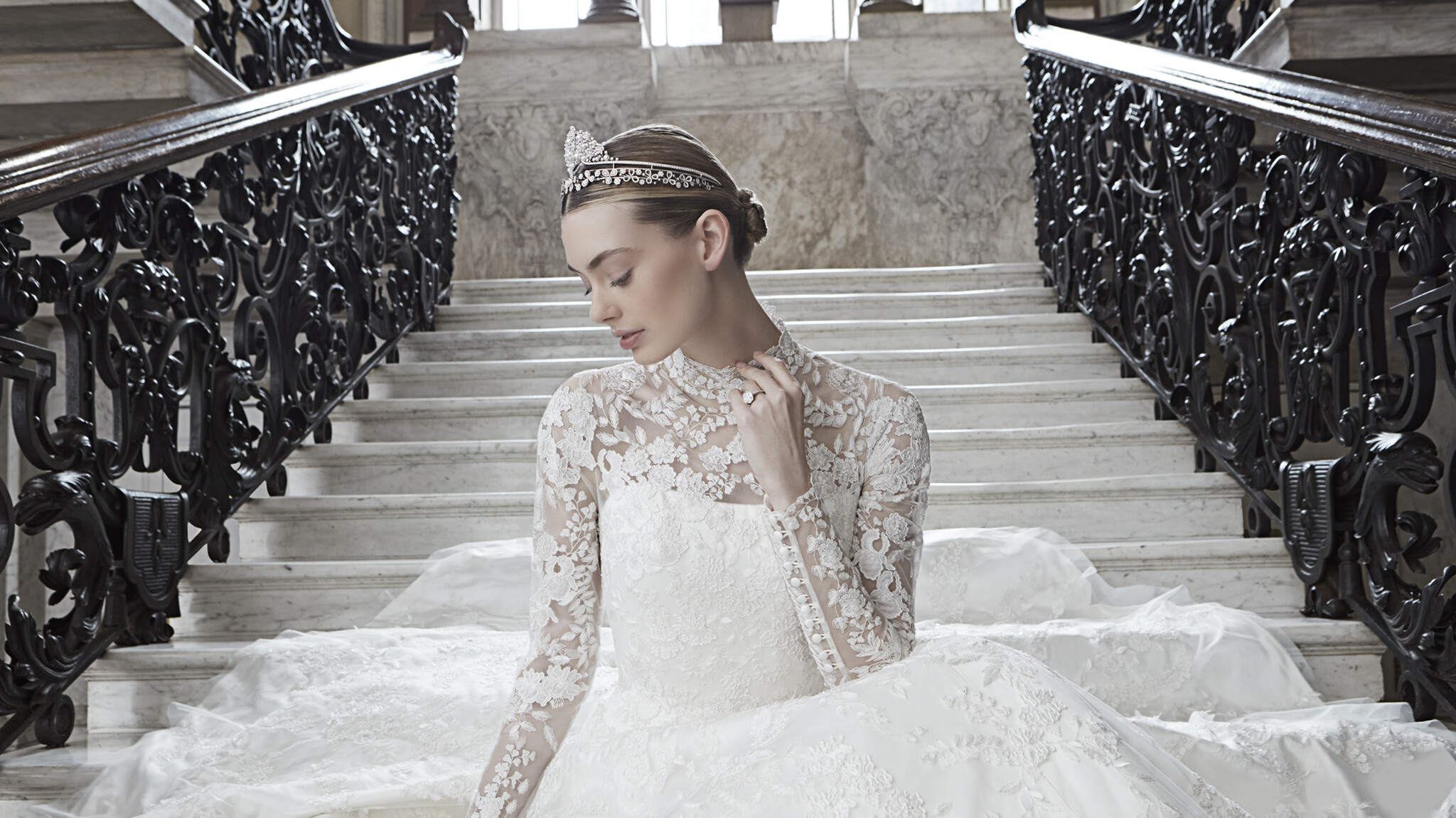 "The lines of each dress are considered at length, to ensure they are positioned where they will flatter the bride the most".
PHILLIPA LEPLEY