Constructed from the finest duchess satin and silk peau de soie, Celeste is contemporary, chic and unique.
A slim, strapless duchess satin column with minimal seams forms the base of Celeste, providing an immaculate silhouette accentuated by a Phillipa Lepley internal corset. Each custom-made corset is created from start to finish at The Atelier in Chelsea, London, and specially engineered and moulded around the contours of the body.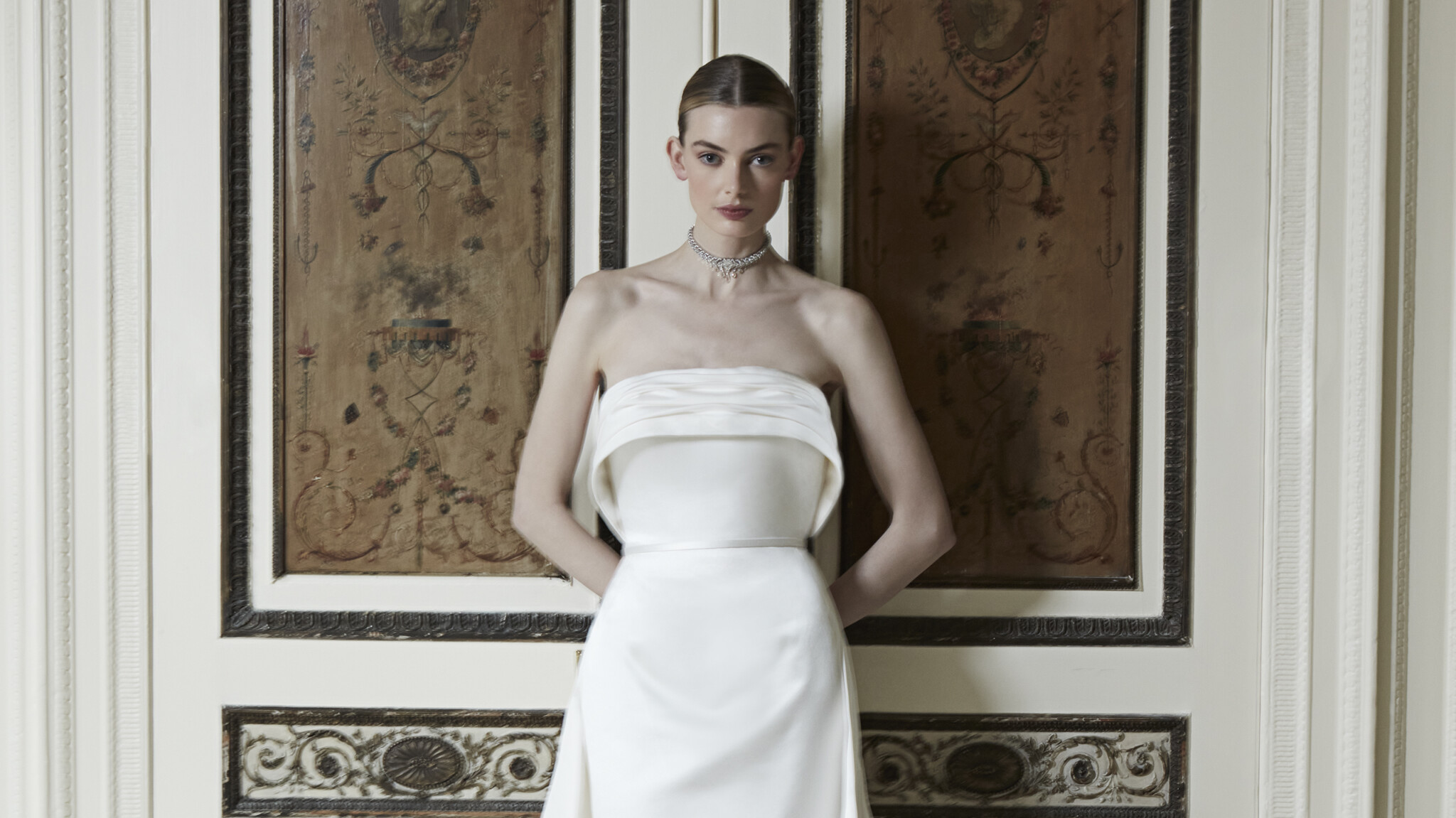 Providing a crisp and striking contrast to the duchess satin dress is a framing collar draped in a fine peau de soie, which has been cleverly constructed to sit just away from the bodice to create the most flattering and feminine line.  A straight neckline draws the eye to this exceptional, handcrafted collar as well as the bride's face and décolleté.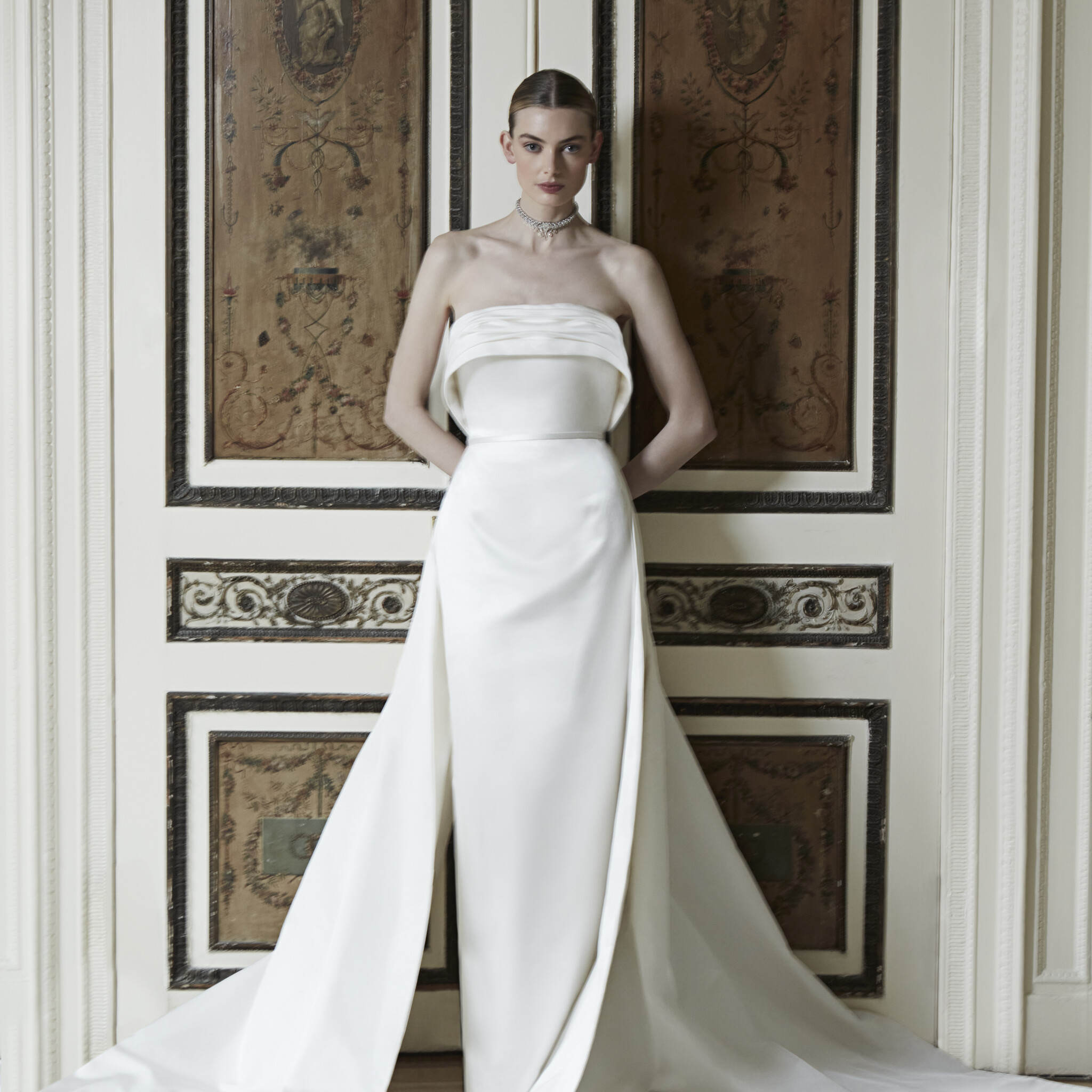 The pièce de résistance is the long, statement train; a traditional bridal feature with a modern twist. Also made from peau de soie, the collar wraps around the neckline, travelling down through the back waist and flaring out to a full double train of two pieces, this flowing transition serves to frame the minimalist column dress. The beauty of the double peau de soie train is the styling versatility, it can be bustled up to create a 'bow' effect which can be seen from both the front and the back of the dress, or, left down for a timeless, bridal entrance.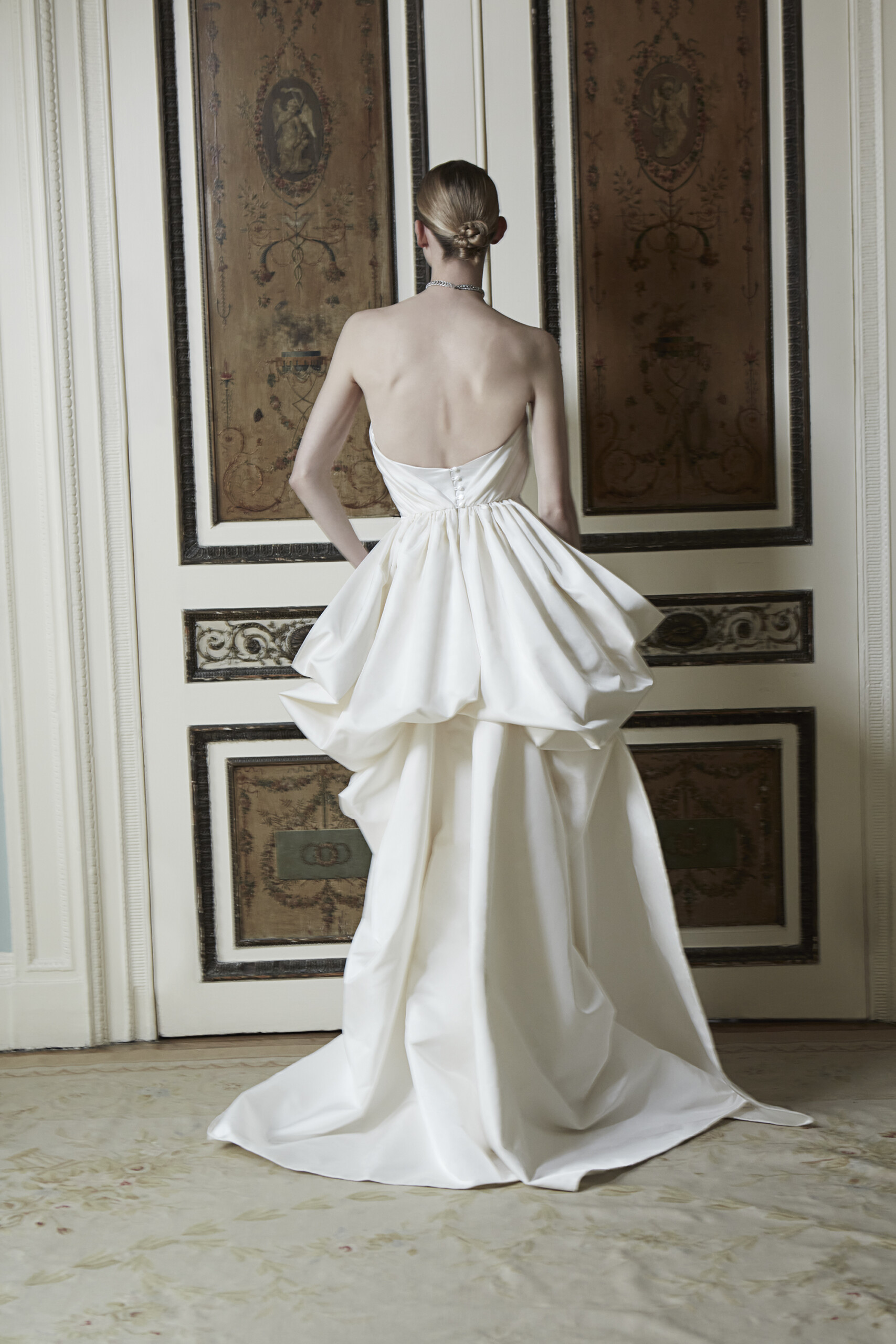 Celeste is a timeless, modern dress which would befit a contemporary, London wedding.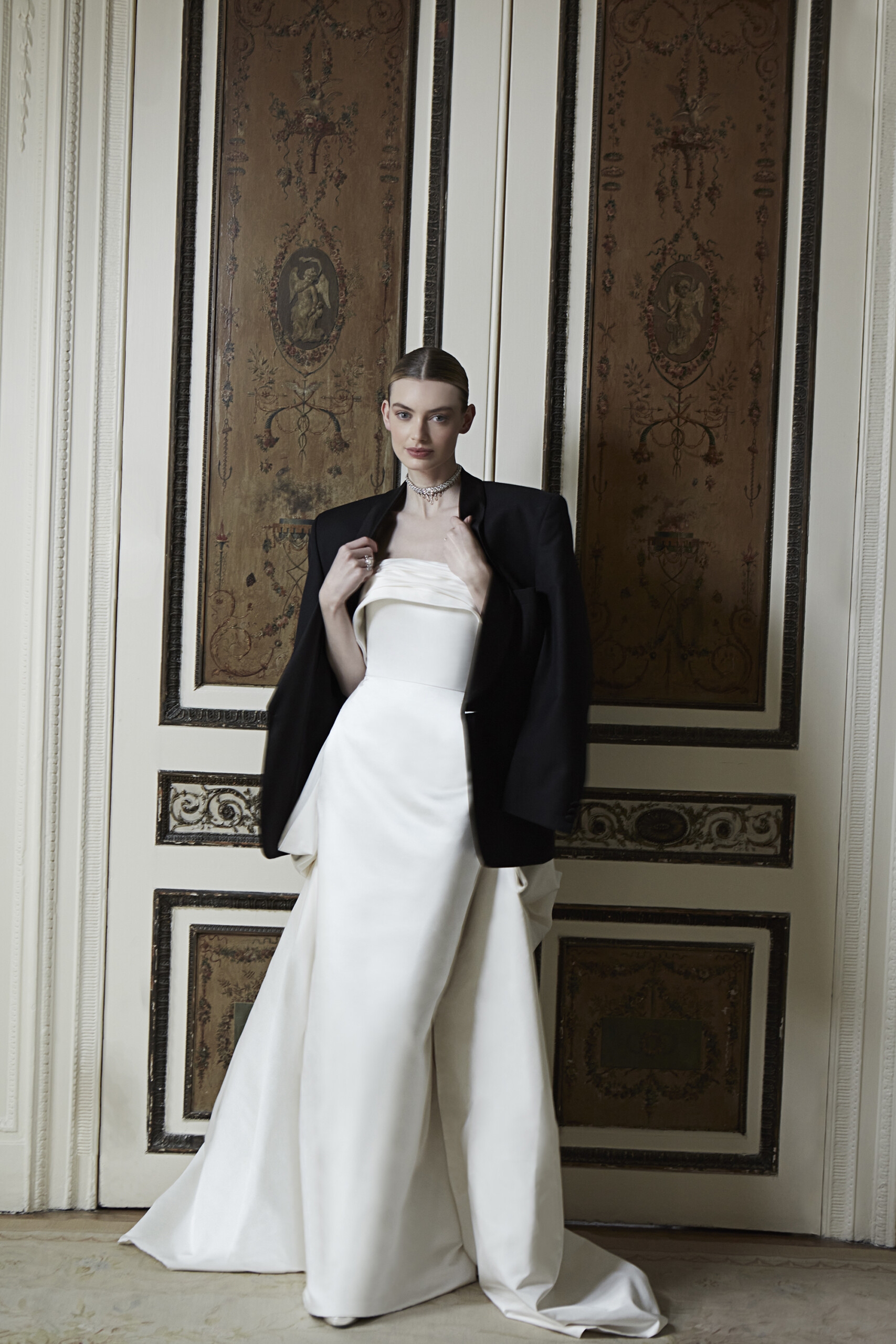 Jewellery from David Morris.
Phillipa Lepley is recognised globally as a leading British wedding dress and eveningwear designer, renowned for bespoke couture dresses of the utmost luxury. Her wedding dress shop in London, Chelsea, has over 50 dresses, all of which have been made in England from start to finish at her atelier.