Inspired by the red carpet, Pivoine Lace Muse exudes glamour and feminine sophistication.
With no solid fabric forming the base structure, layer upon layer of fine tulle creates an ethereal and light silhouette which is fitted at the bodice and over the hips, before descending gently into a fuller, dramatic shape at the hem, completed with a long, show-stopping train.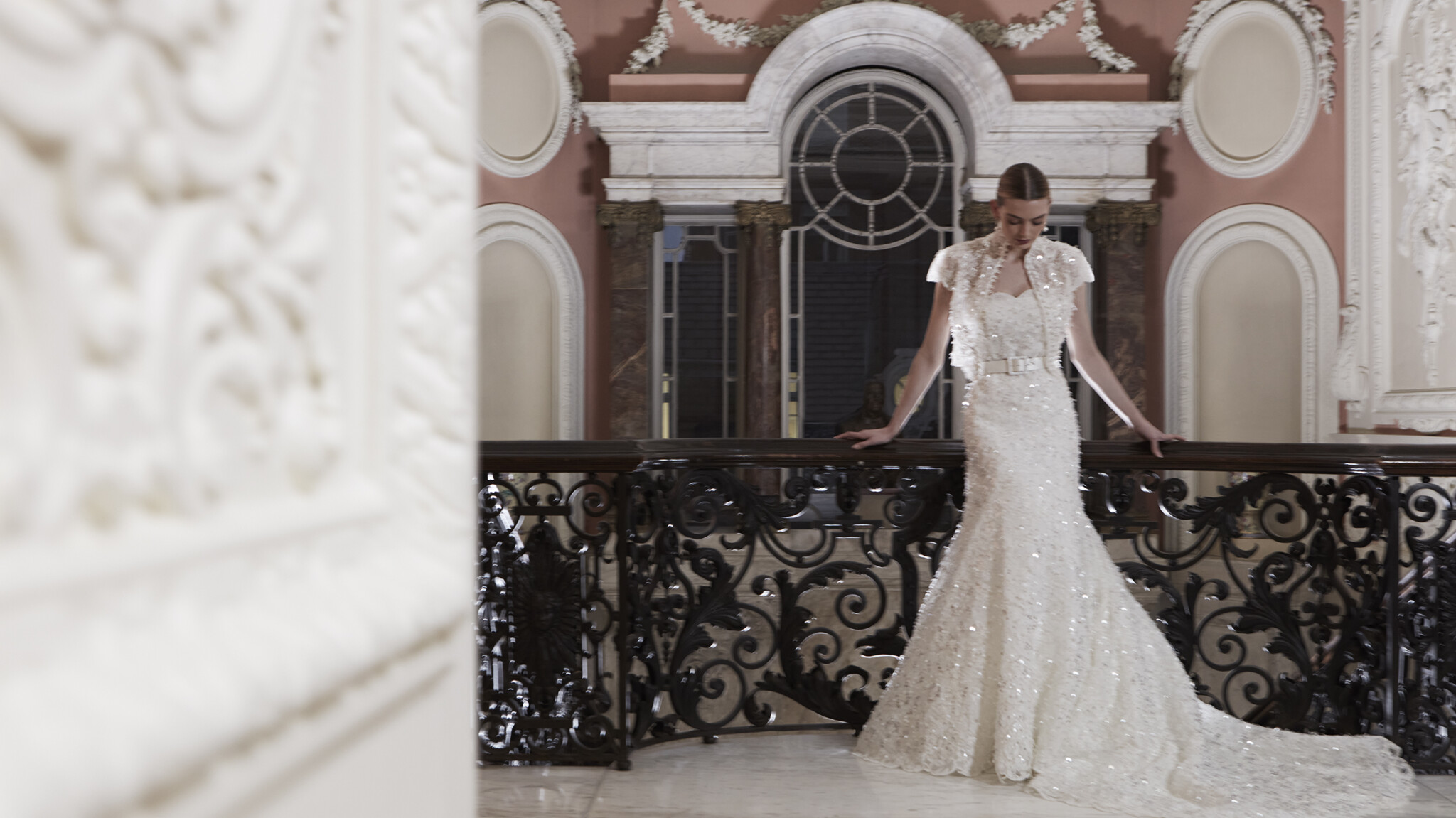 Featuring a fresh approach to the world-reknowned Phillipa Lepley Corset, Pivoine Lace is skilfully constructed with the Phillipa Lepley Corselette. It creates an immaculate silhouette whilst keeping a natural lightness – the perfect pairing for the beautifully intricate floral corded lace.
With two different weaves of intertwined lace, an elaborate depth is achieved. Shimmering mother-of-pearl sequins are sewn on in an organic arrangement to catch the light beautifully and create a striking, captivating look, and the deep, undulating scalloped edges of the gentle neckline and hem serve to balance the look by contributing a soft, feminine touch.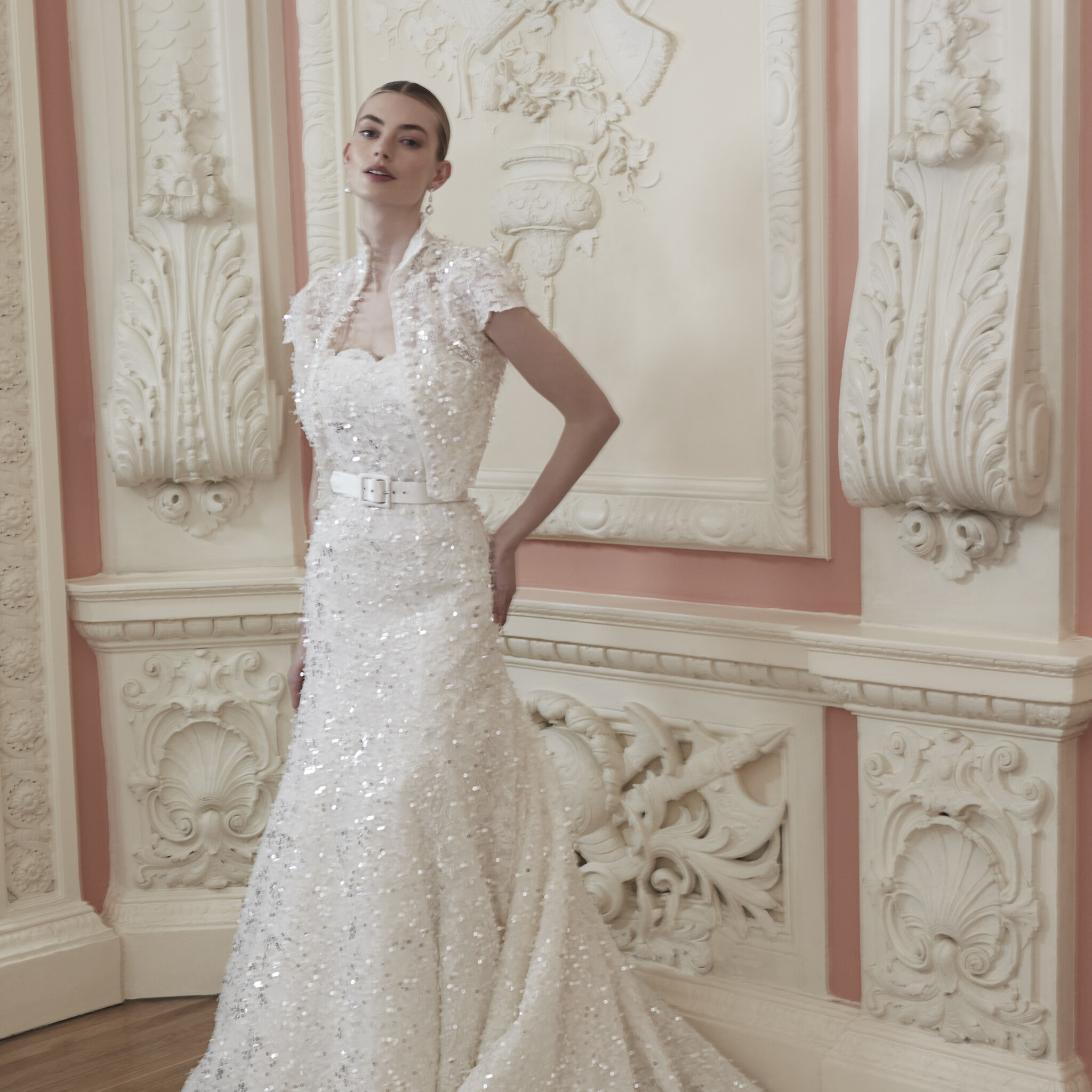 Pivoine Lace Muse showcases the refined sense of balance and proportion and attention to detail that Phillipa Lepley designs are renowned for, with a lightness that feels fresh and modern.
Phillipa Lepley clients can opt for the addition of a belt and an elegant coordinating top complete with dainty buttons and loops (as photographed above.) The beauty of the Phillipa Lepley experience is the versatility for styling; more than one look can be permitted for each dress.
Exquisite jewellery from Boodles also features above.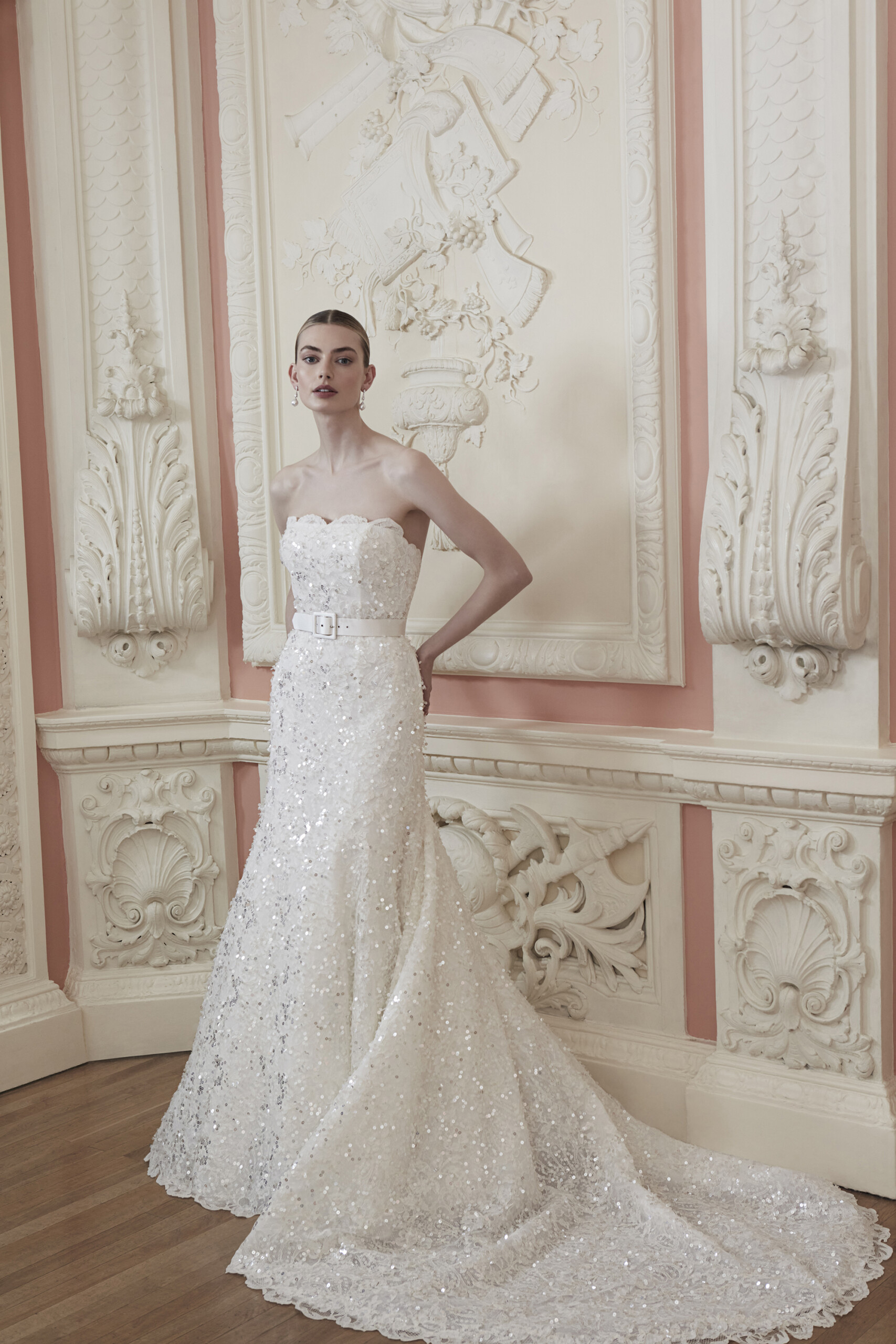 Phillipa Lepley is recognised globally as a leading British wedding dress and eveningwear designer, renowned for bespoke couture dresses of the utmost luxury. Her wedding dress shop in London, Chelsea, has over 50 dresses, all of which have been made in England from start to finish at her atelier.