Fitzgerald Cascading Leaves
Inspired by the timeless glamour of the 1920s, Phillipa designed Fitzgerald Cascading Leaves for both bridal and eveningwear collections.
A non-corseted V-neck slipper satin dress creates a sublimely fluid and figure defining base. Elongating lines and meticulous seaming detail perfectly placed at the under bust and high hip result in a beautiful, feminine silhouette, with true craftsmanship at its core.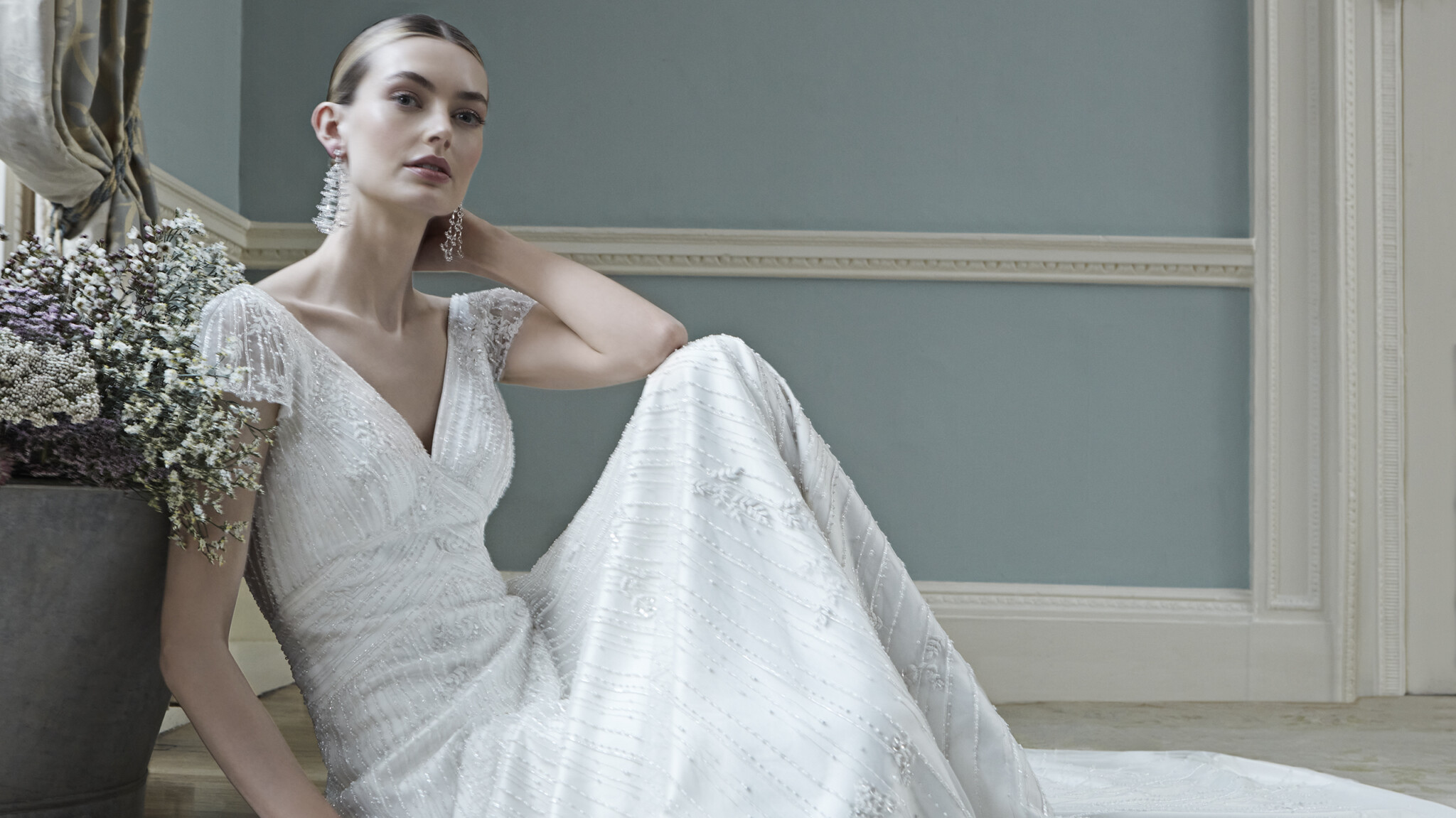 Phillipa's love of the natural world is celebrated in this design in the tulle overlay featuring a contrast of intricate, geometric vertical lines of beading with winding beautiful cascading satin stitched leaves, granting Fitzgerald Cascading Leaves its enchanting name. The embroidery trickles softly from shoulder to hem, with gently interspersed lines of glass beads, ivory seed pearls and crystals which glisten in the light. The combination of such masterful beading overlayed with the satin stitch thread-work highlights the exceptional skill of Phillipa's artisan team.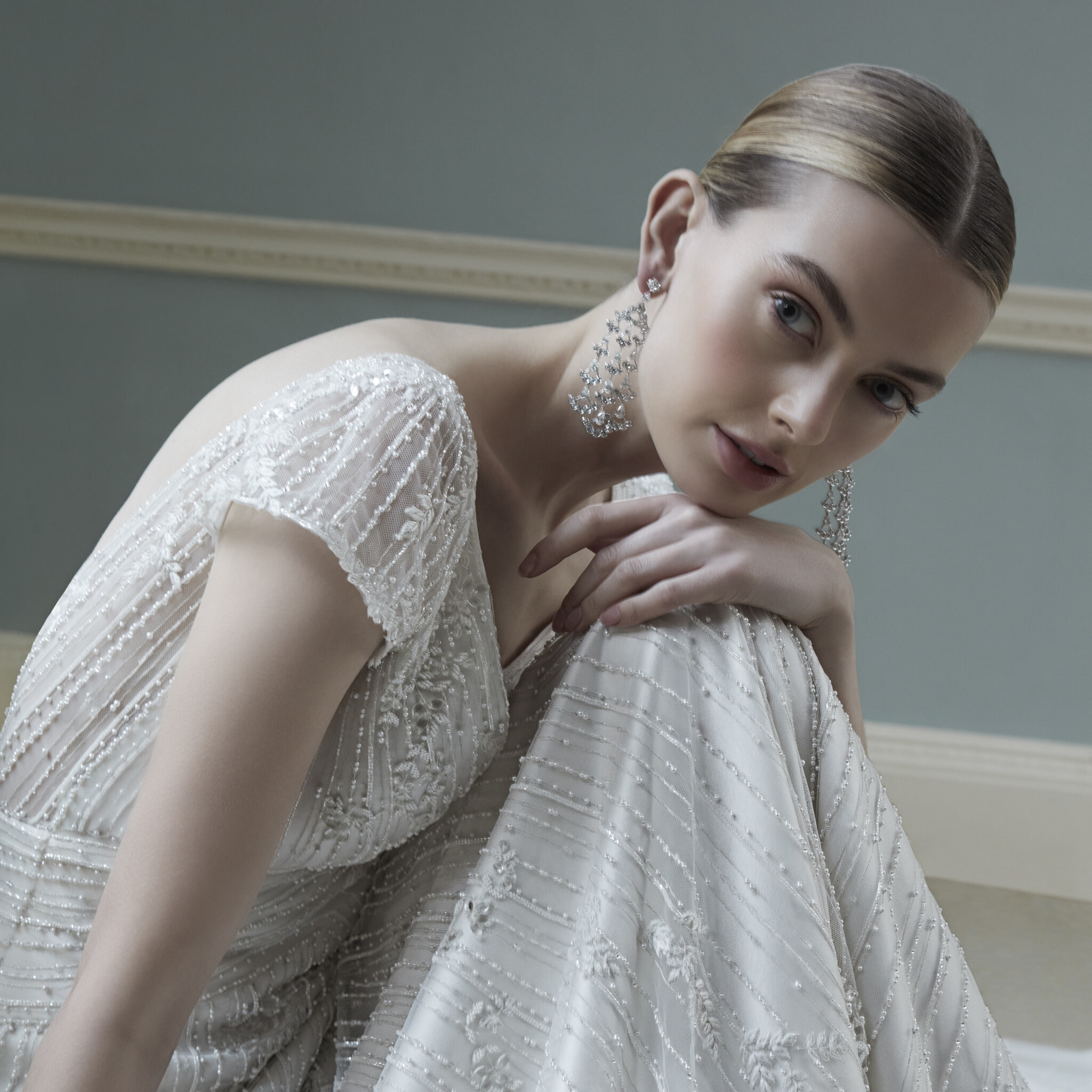 This gown shows off a shimmering decadence that's elegantly balanced by a sheer and sensual plunging low back V-neckline and sheer sleeves.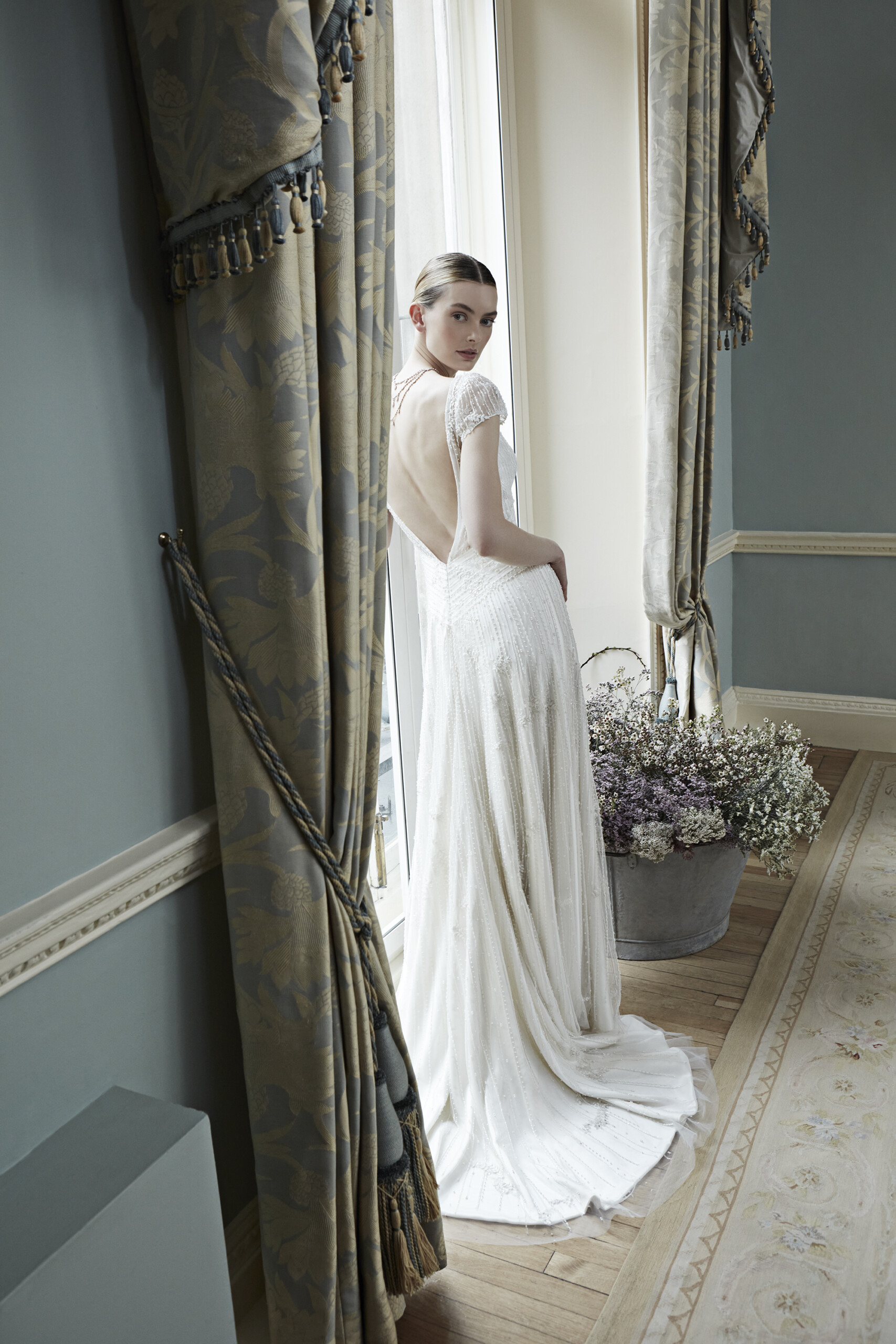 Phillipa Lepley is recognised globally as a leading British wedding dress and eveningwear designer, renowned for bespoke couture dresses of the utmost luxury. Her wedding dress shop in London, Chelsea, has over 50 dresses, all of which have been made in England from start to finish at her atelier.