Emmy London & Phillipa Lepley
Two iconic British brands, trusted by brides the world over, have come together with an exciting collaboration.
An exquisite Phillipa Lepley wedding dress paired with beautiful Emmy London hand-embroidered shoes – a match made in heaven.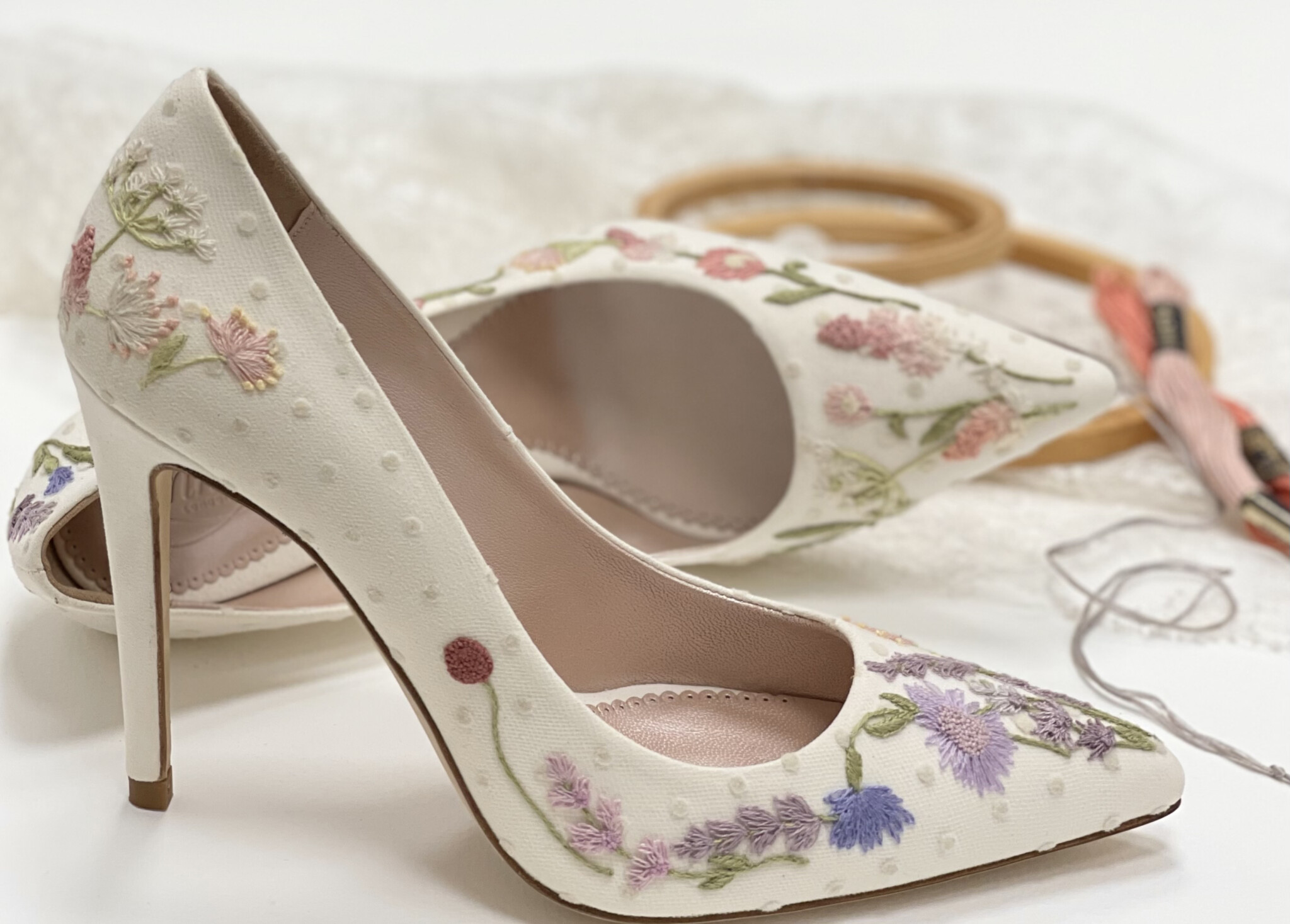 Both hailing from Chelsea and with female founders at the helm, Phillipa Lepley and Emmy London are experts in their crafts and leaders in their respective fields in the luxury bridal world. They are completely orientated around making the most beautiful pieces for their clients' special occasions and have had shared a mutual respect for a long time. They have worked together on bespoke brides multiple times, so it made perfect sense to come together to create a unique shoe option which acts as an elegant and subtle way to create a truly complete outfit for their wedding day.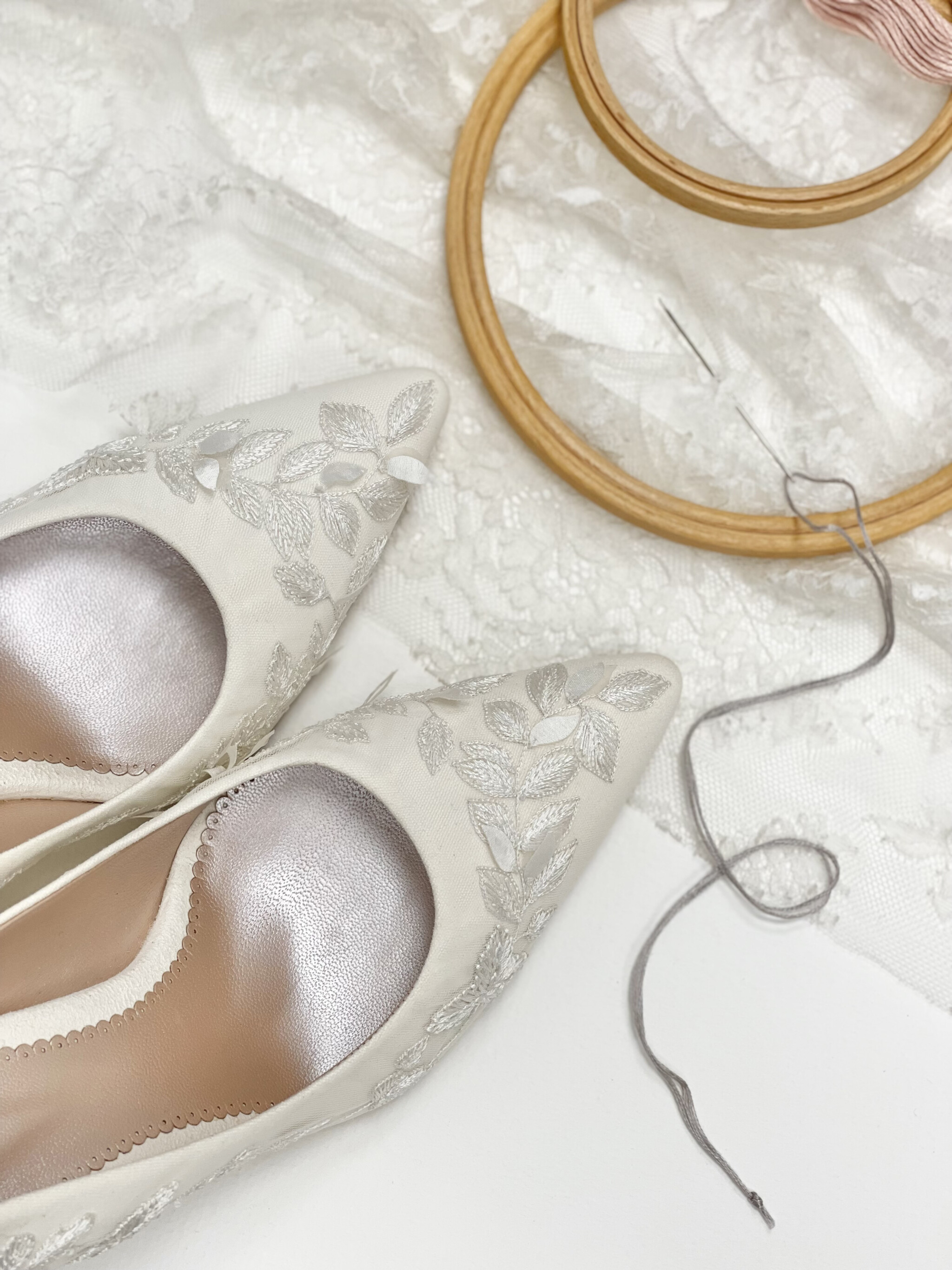 The immaculate shoes take three months to make and are all hand embroidered onto fine tulle then stretched and mounted over ivory suede. Brides can choose a style of shoe from Emmy London and then confirm a Phillipa Lepley embroidery design that exactly matches their dress. Wild flowers, one of the four embroidery designs, features muted tones of specific  wild flowers organically growing in such a way that each shoe is different from the other.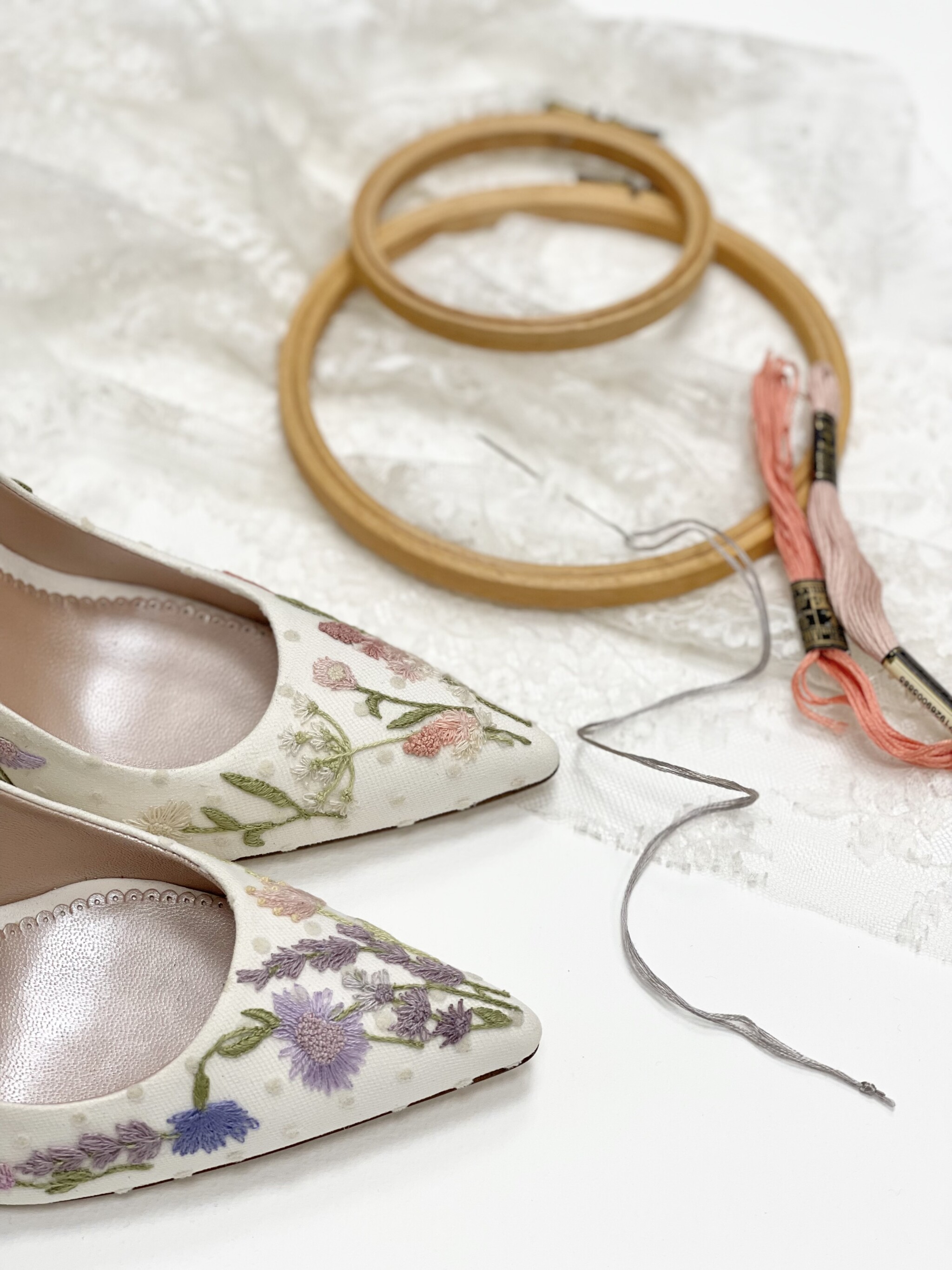 The shoes "talk to our dresses", says Phillipa, "and the dress seamlessly blends into the shoes to create a complete bridal look in such a unique bespoke way. It's also wonderful to think about the shoes being worn multiple times after their wedding day to many other occasions."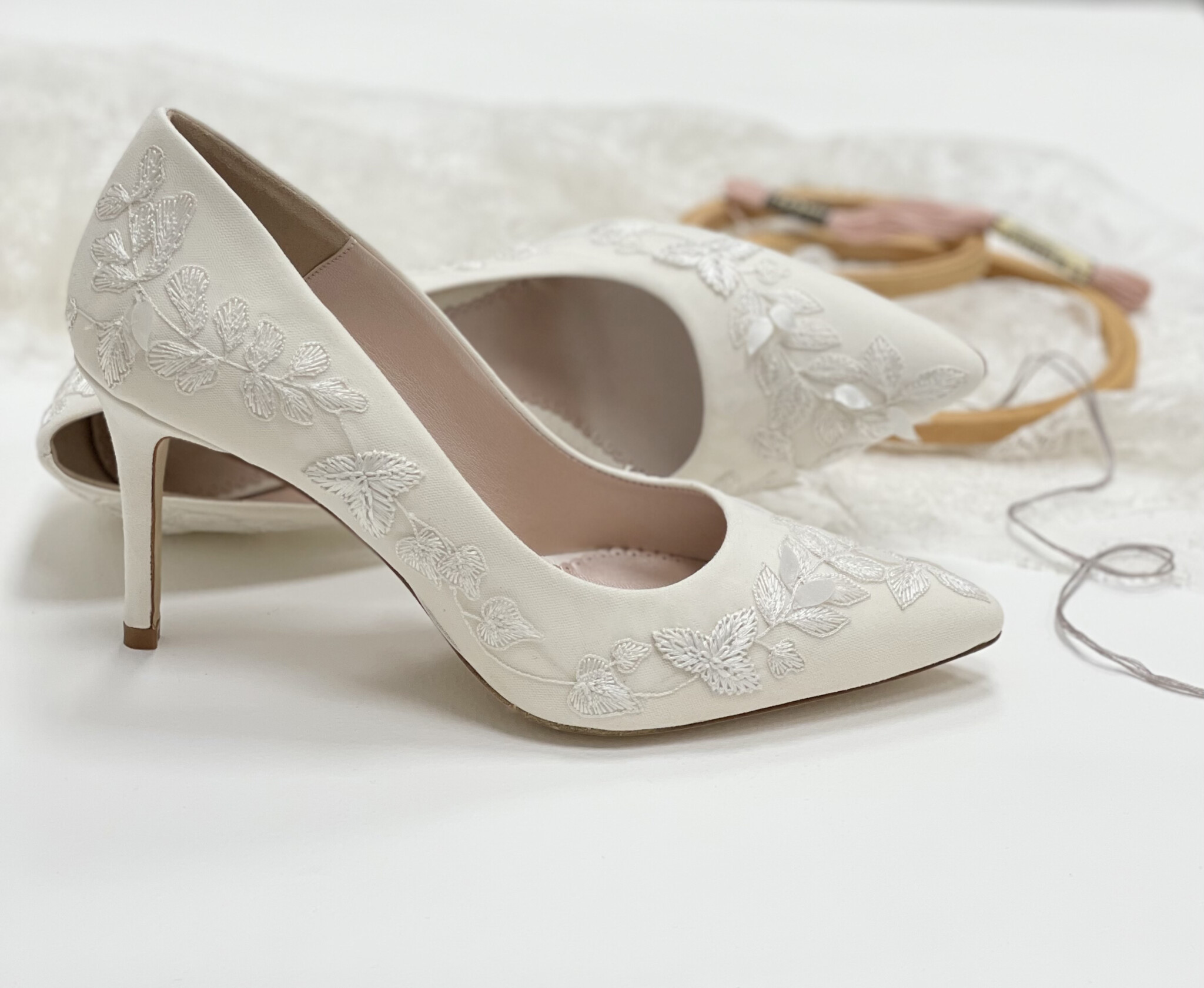 "I am absolutely delighted to be collaborating with Phillipa, I admire her hugely as a bridal designer, her aesthetic is nothing less than perfection and as a fellow female founder", says Emmy. "The hand embroidered uppers are simply magic in the making, I've loved the process from the hand drawn paper patterns, to receiving the hand embroidered silk tulle floral overlays to hand making the shoes with precision, care and love. The shoes are delicate, detailed and ultimately unique – designed and created to be treasured forever."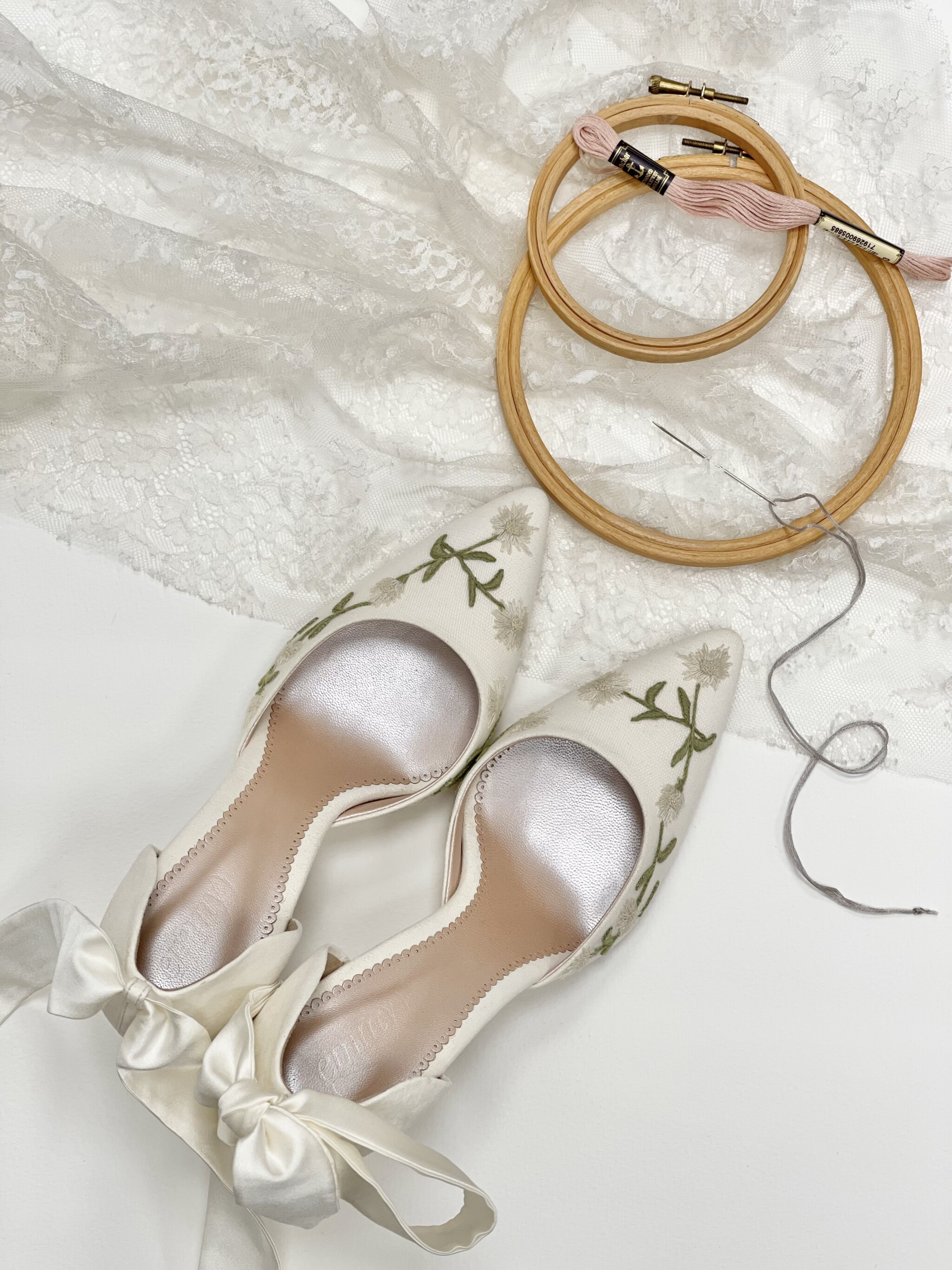 Phillipa Lepley is recognised globally as a leading British wedding dress and eveningwear designer, renowned for bespoke couture dresses of the utmost luxury. Her wedding dress shop in London, Chelsea, has over 50 dresses, all of which have been made in England from start to finish at her atelier.