Marielle Fuchsia Iris perfectly showcases the exquisite embroidery present in so many of Phillipa Lepley's designs.
This high neck wedding dress comprises of a corseted, satin strapless bodice forming the base of Marielle Fuchsia Iris, with a resplendent tulle overlay embroidered with motifs of Fuchsia, Iris, Peonies and Maiden's Fern sitting gracefully on top. The pristine, A-Line base is elevated to a look that's bold and regal with an all-over floral embroidery featuring incredibly ornate embellishment.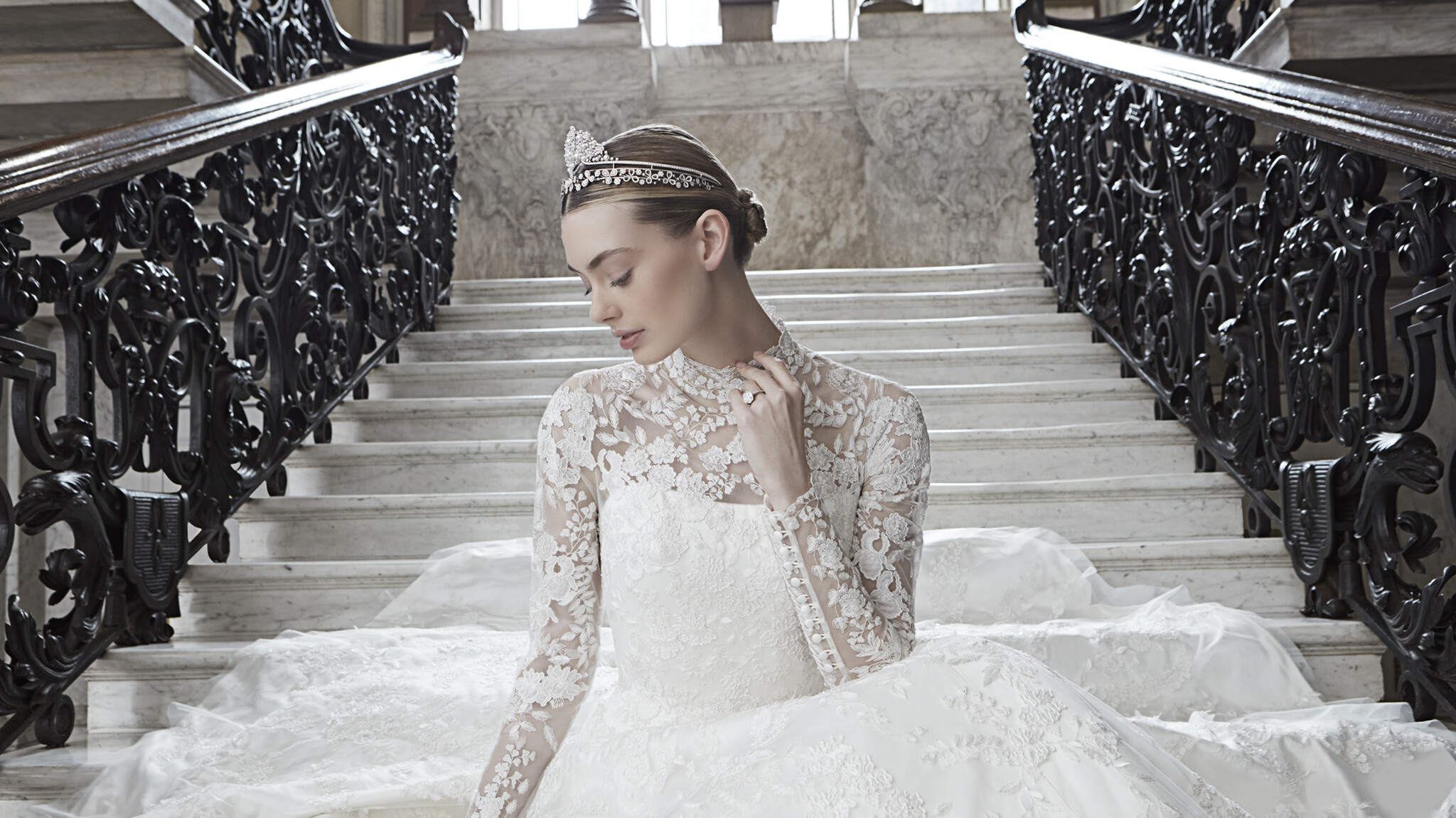 Phillipa is continually inspired by the natural world and Marielle Fuchsia Iris serves to unite her love of flowers with her passion for fine hand embellishment. Threadwork cording and satin chiffon appliqué adorned with pearls and crystal beading depict the beautiful flowers that feature in this masterful design. In addition to the threadwork, whimsical laser cut organza and tulle leaves are considerately positioned to contribute an enticing touch of texture to the embroidery, forming a seemingly life-like collage. A beautiful contrast of traditional haute couture embroidery methods and modern laser cutting techniques.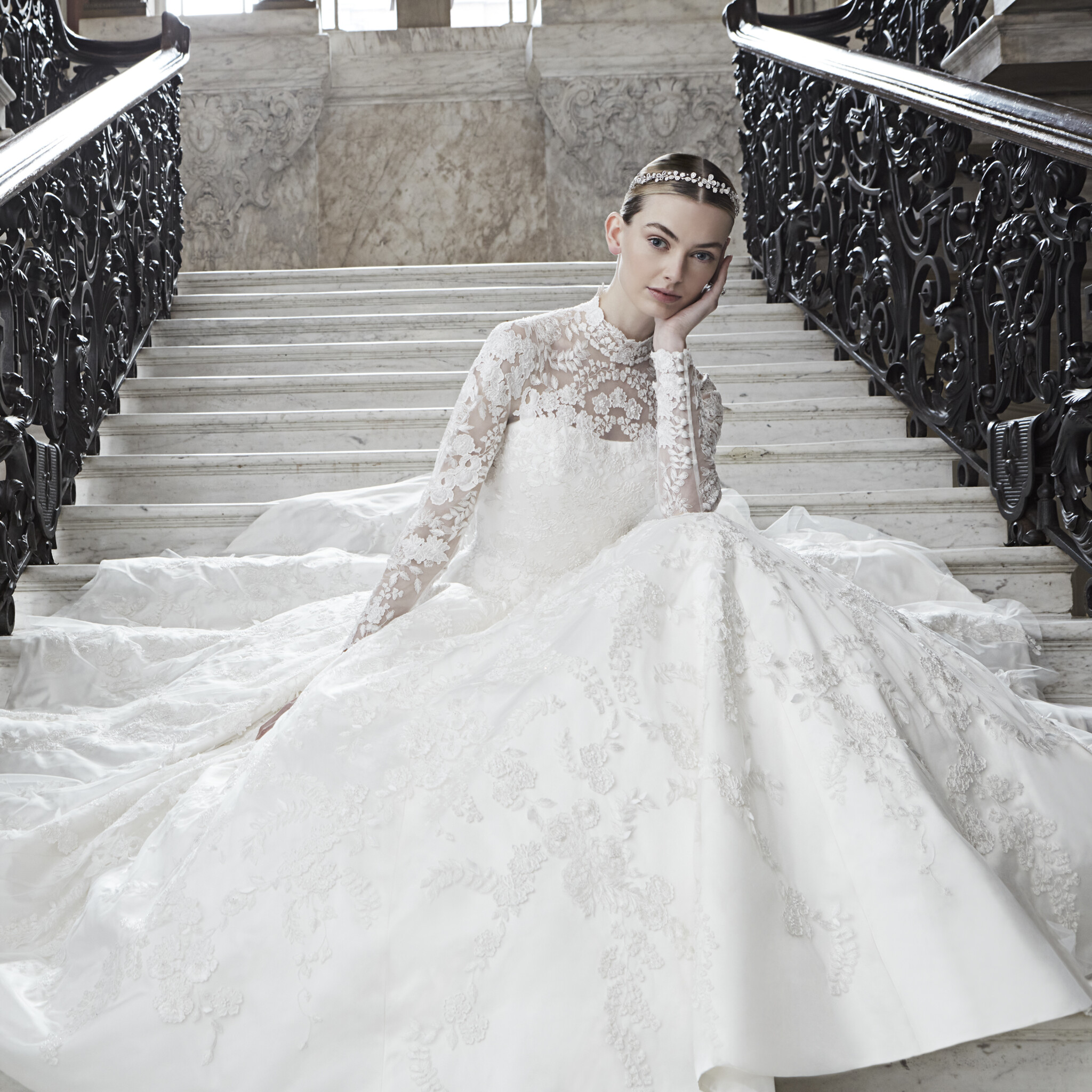 The long sleeves of this wedding dress combined with the soft sweep high neckline offer elegant, bridal coverage; with the eye drawn to a symmetrical design of embroidered flowers that dance across the neckline. A full, circular skirt with petticoats descends into a 75" train, creating a dramatic and feminine bridal look.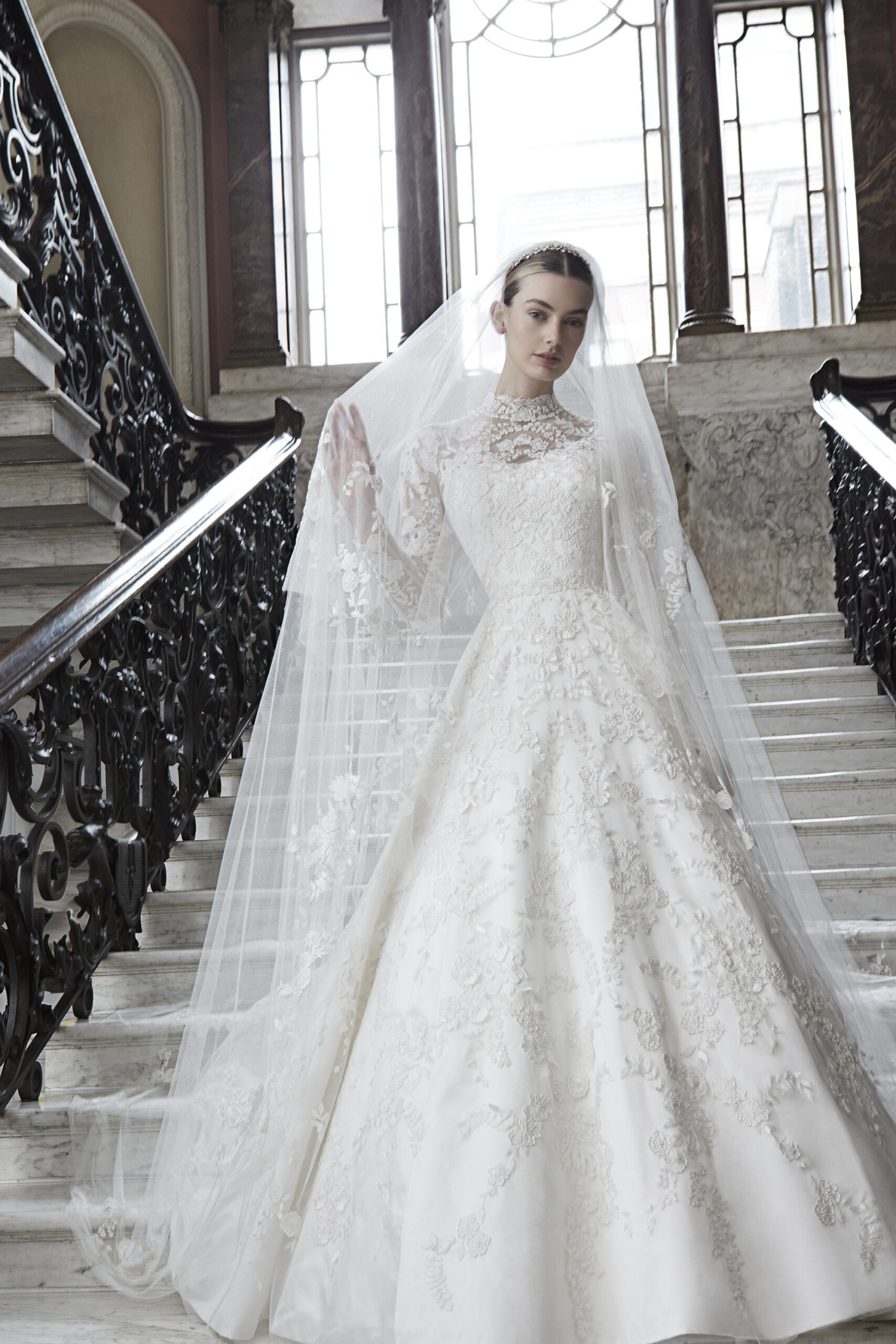 As featured above, an exquisitely detailed 'Iris, Fuchsia and Peony Primrose' veil has been designed and created for brides who wish to complete their look with a floral flourish. Glamorous jewellery from David Morris is also featured.
Phillipa Lepley is widely recognised as being the leading British couture wedding dress designer. Her wedding dress shop in London, Chelsea, has over 50 dresses, all of which have been made in England from start to finish at her atelier.