Couture Wedding Dresses With Back Details
As you walk into your ceremony, your dress is the key element in helping you make your entrance and the back of the dress particularly is on show. With this in mind, a number of Phillipa Lepley couture wedding dresses incorporate pretty, feminine and fun details at the back.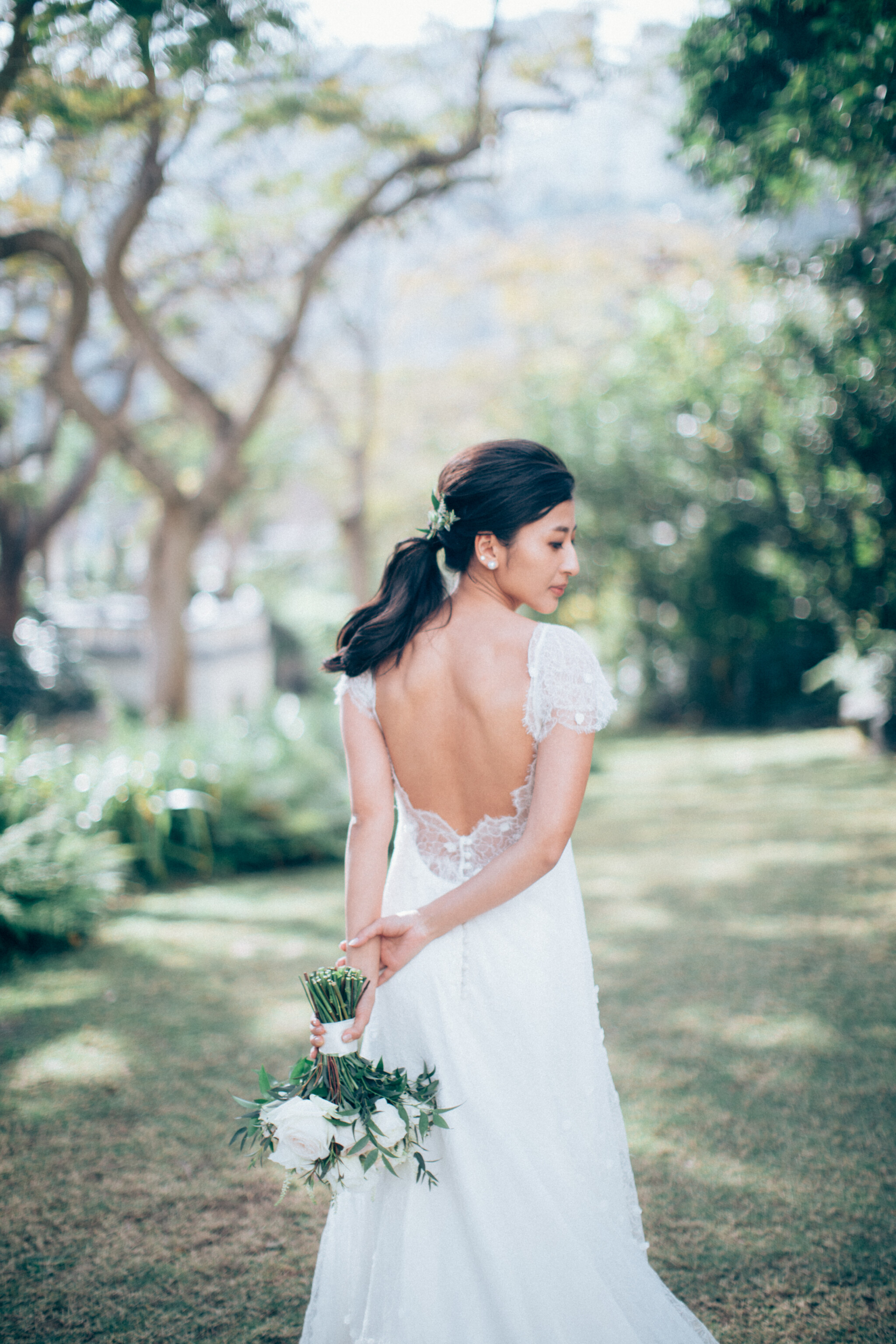 A backless wedding dress gives the ultimate glamorous look – whether a low scooped shape, a sharp V or a keyhole detail, our shop consultants and fittings team can ensure the right line is created on you to give the most flattering finish.
Button detailing can be a subtle way to add intrigue to the back of your dress – a clean, plain silk crepe dress can be brought to life with a single, neat line of delicate buttons individually hand sewn on down the back of the dress, extending all the way to the very tip of the train. Our dedicated hand sewer works with such care to ensure each button is secured in place perfectly.
A peplum can be the perfect style statement; the volume of the peplum further enhancing the cinched in waist of a signature Phillipa Lepley corset. This is a very chic and streamline way to bring an element of detail to a crisp, understated look.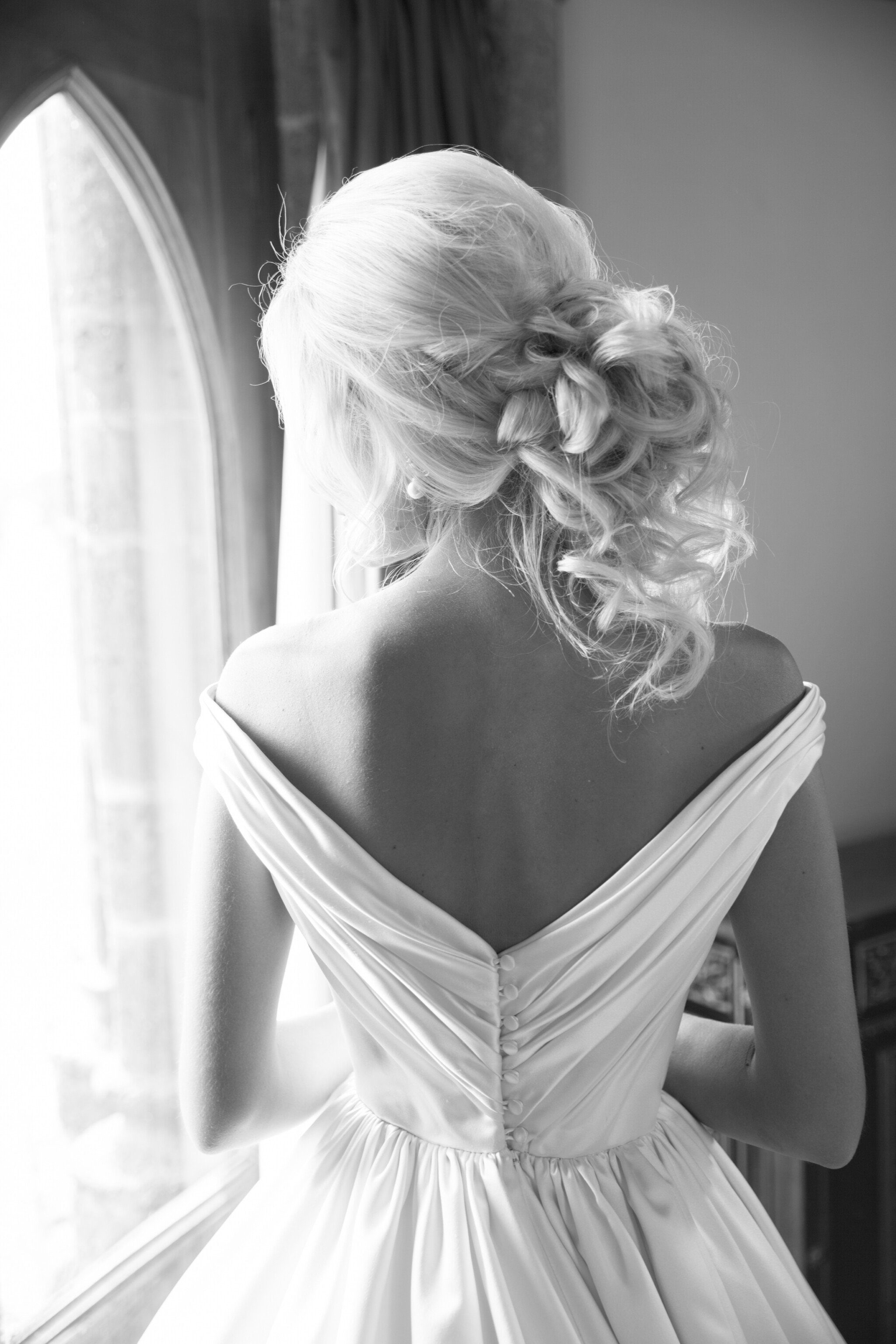 The beauty of hand beaded or embroidered tulle extending delicately over the skin can create such striking detail at the back of a dress. Our embroidery team can develop a personal and unique design for this, incorporating the bride's initials, favourite flowers or a meaningful message within.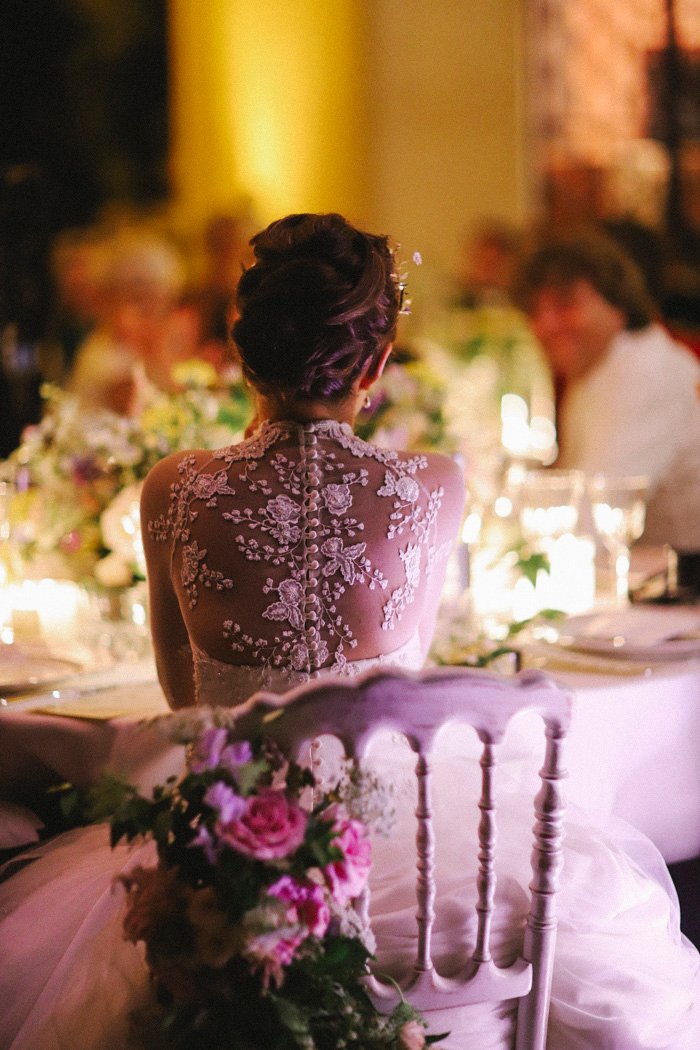 An oversized bow or knot positioned at the small of the back leading on to tiering of gathered lace throughout the train can be a fun and youthful addition. The tails of the bow can extend long onto the train of the dress for added drama.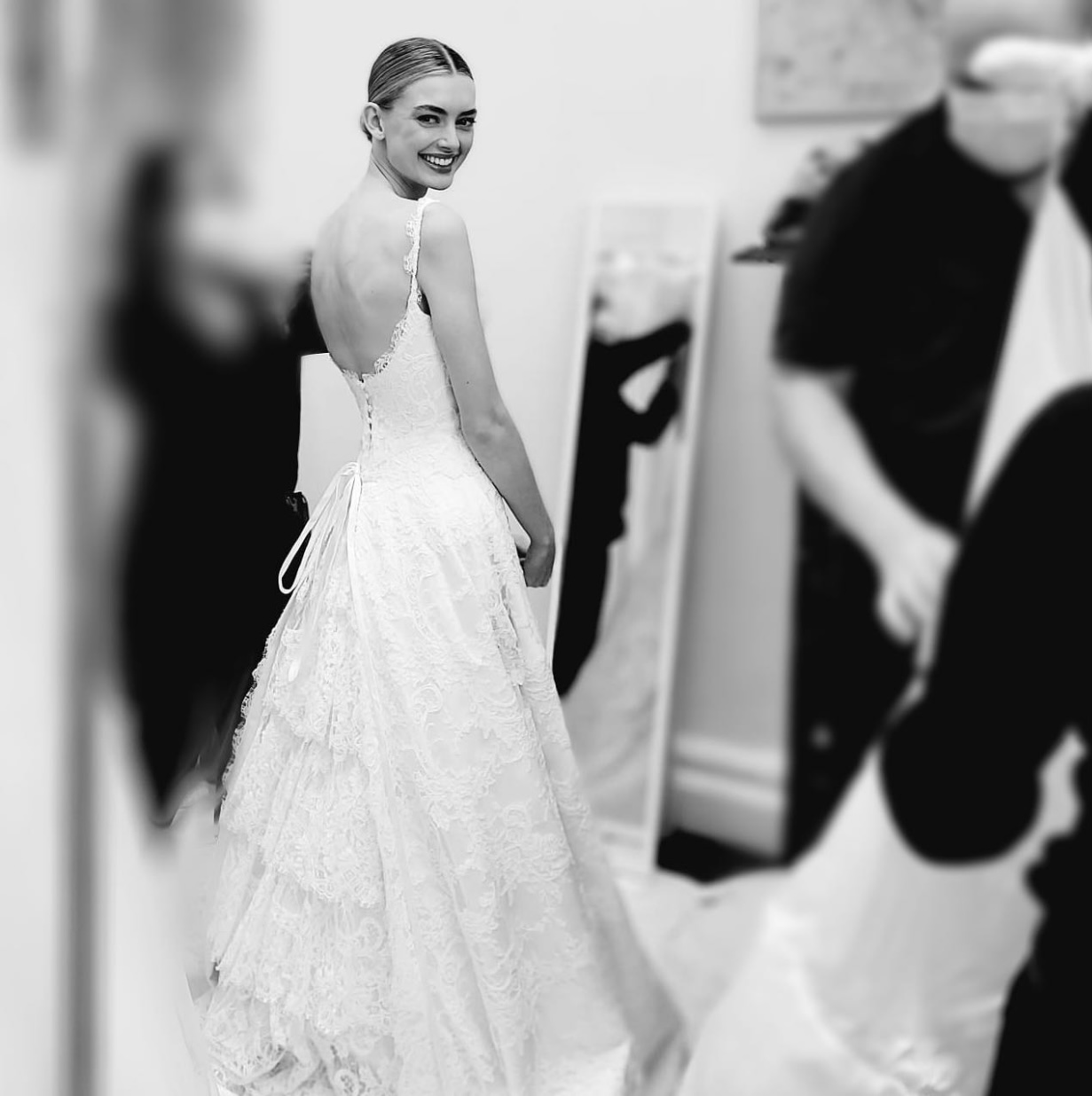 Finally, a Phillipa Lepley veil creates the ultimate dramatic entrance! A long veil gives a regal look, the veil extending far behind the bride as she walks down the aisle. Our veils are all created to order, cut to finish beyond the end of the train of the dress to fully show off the lace trim or appliqué added to the edge.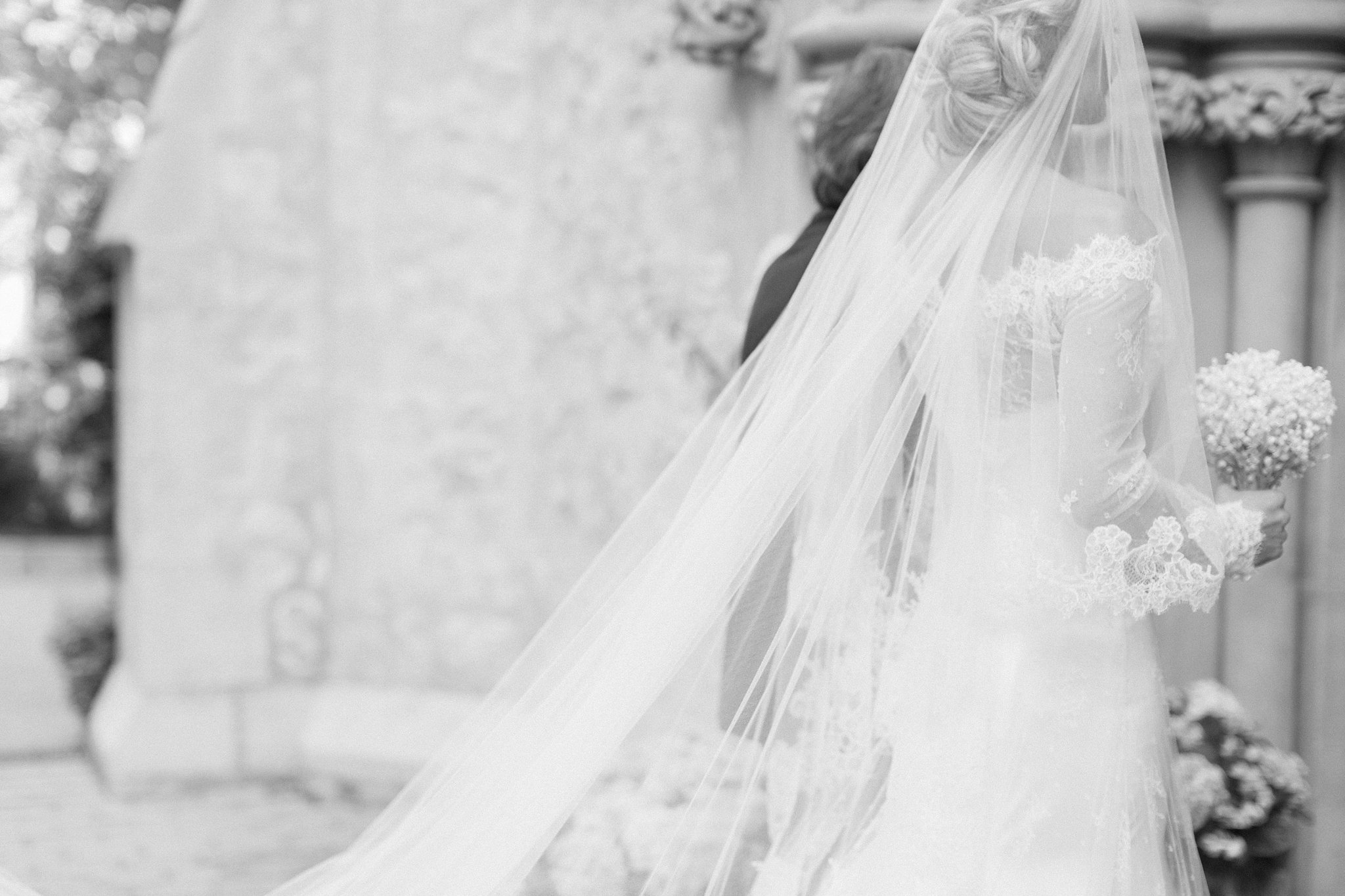 At Phillipa Lepley anything is possible. The shop consultants and atelier team work closely to create the perfect dress and the perfect veil, designed for the individual.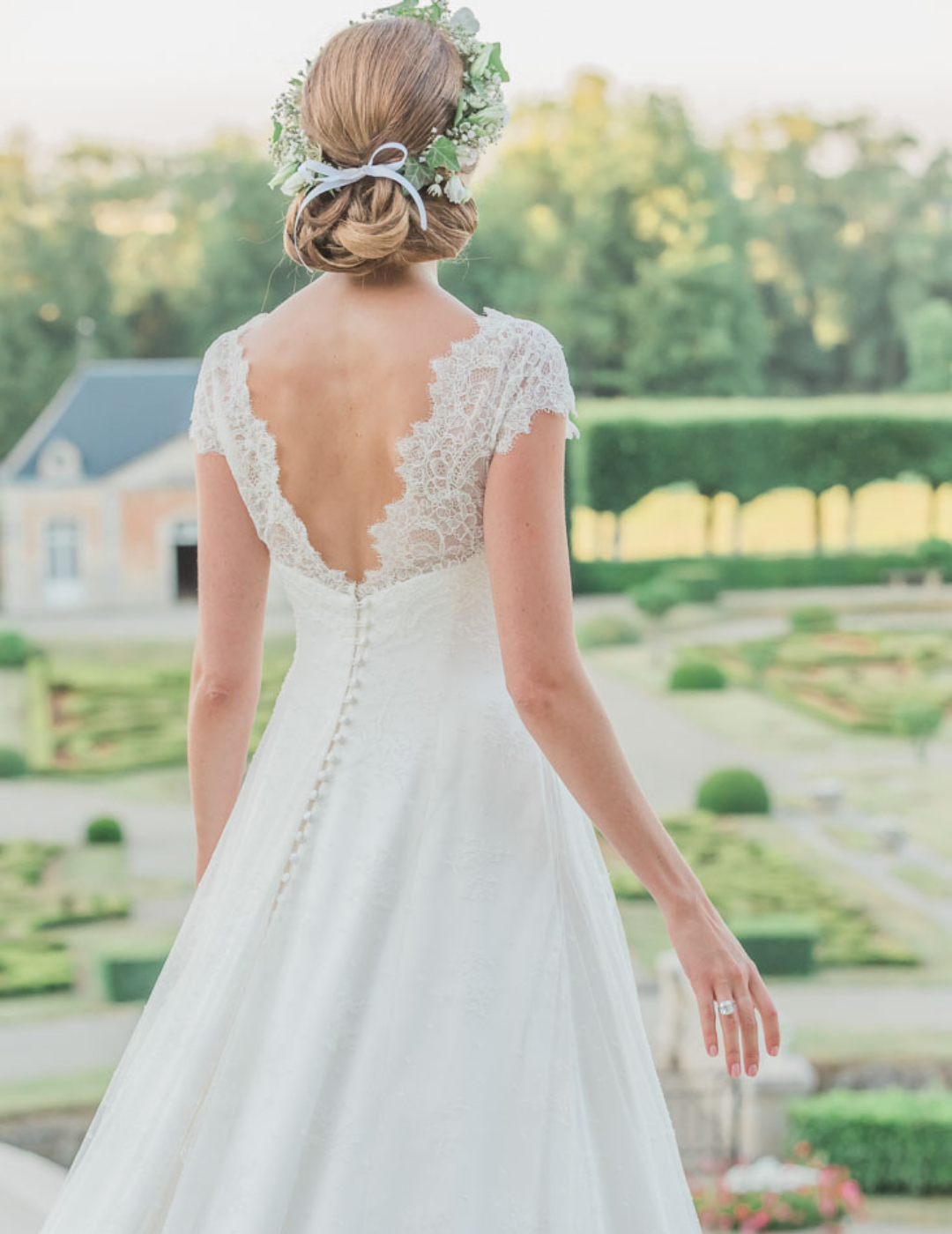 Phillipa Lepley is recognised globally as a leading British wedding dress and eveningwear designer, renowned for bespoke couture dresses of the utmost luxury. Her wedding dress shop in London, Chelsea, has over 50 dresses, all of which have been made in England from start to finish at her atelier.