Phillipa Lepley bride Katya
For her wedding at Wilderness Reserve, Katya wore two very special bespoke Phillipa Lepley dresses.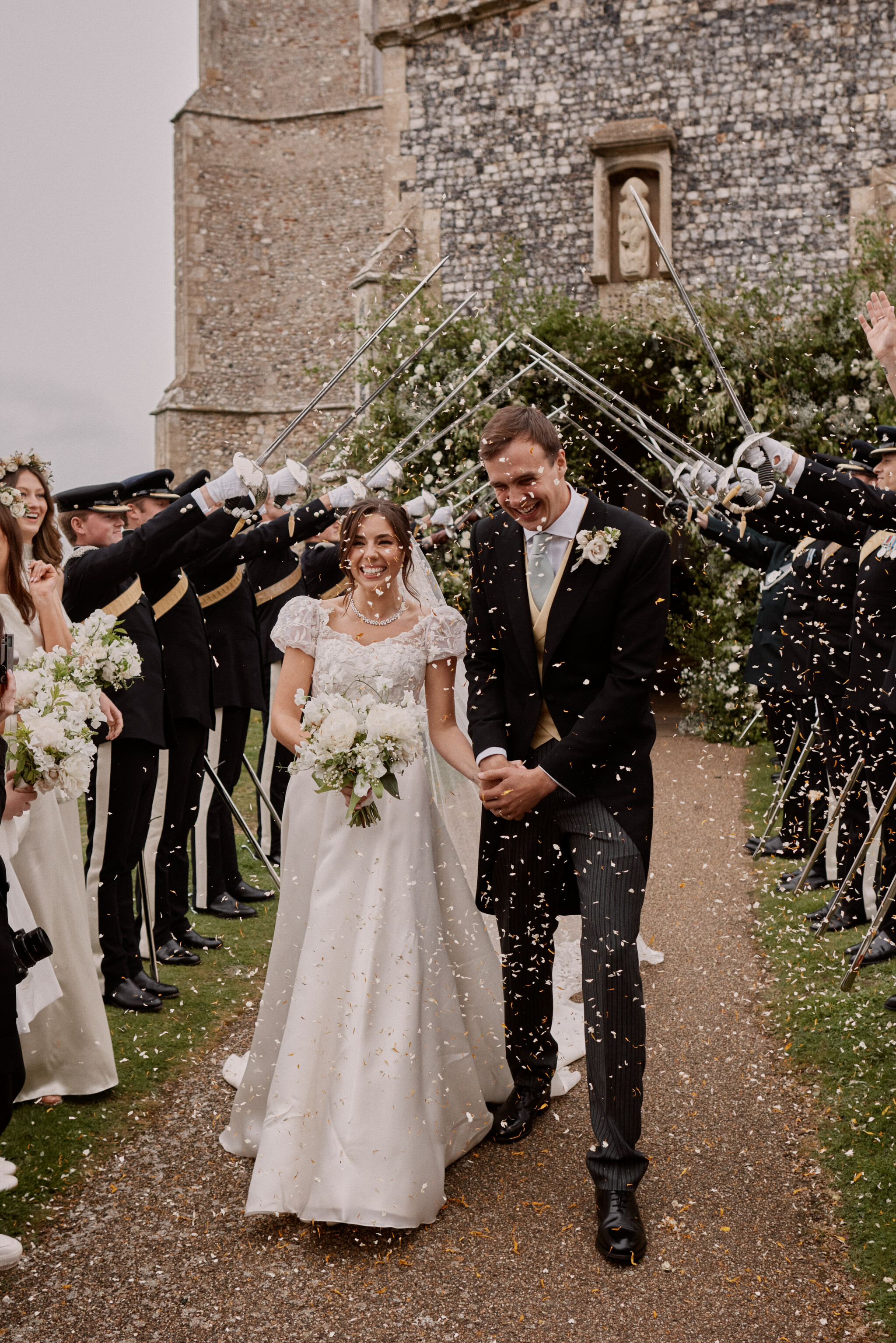 Katya opted for an exquisite, duchess satin gown with a hand-embroidered bodice and delicate puff sleeves for her ceremony dress.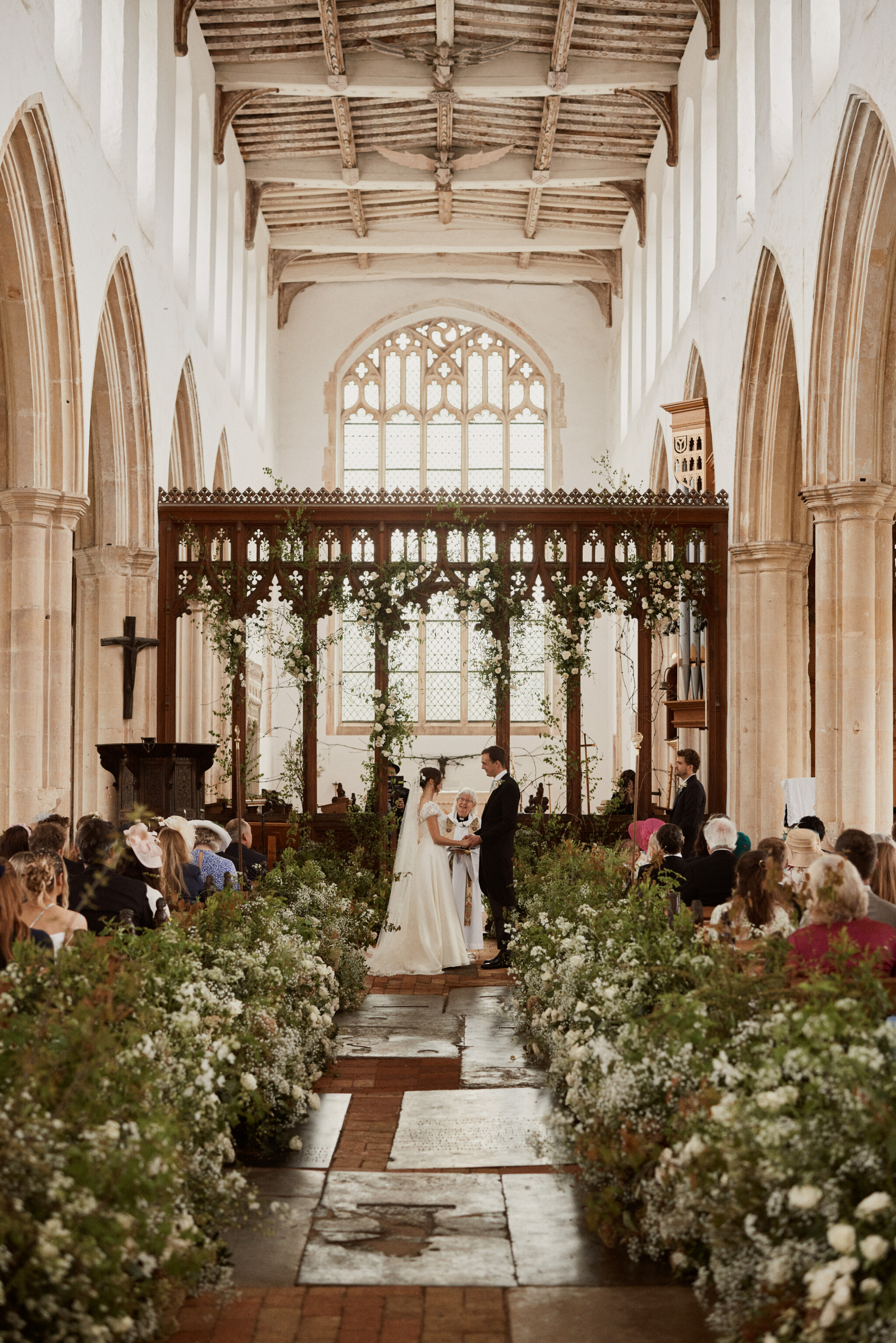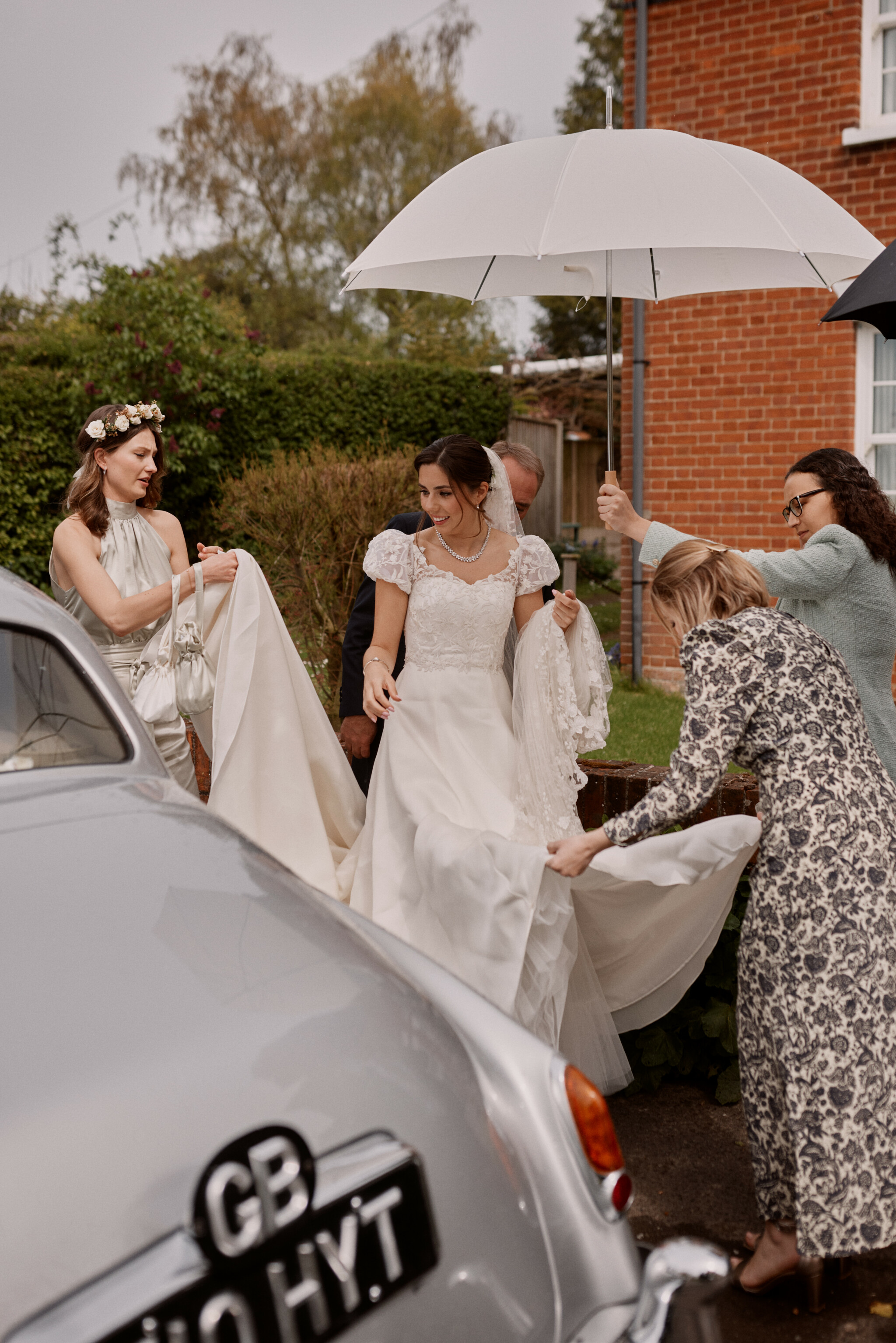 The puff sleeves, reminiscent of 'Snow White', were light and airy – meticulously constructed from fine tulle and shaped to the proportions of Katya's desired silhouette.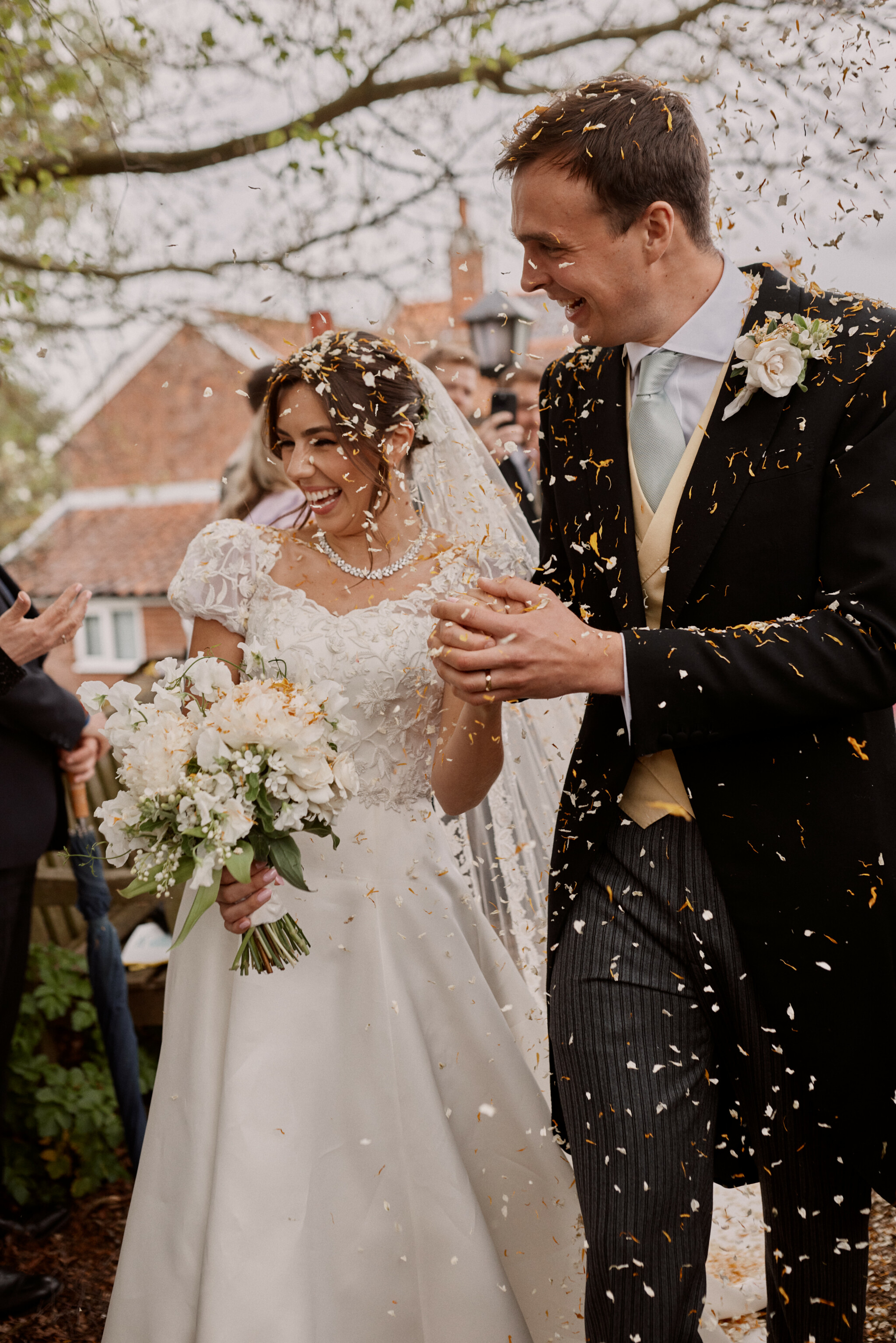 The embroidery on Katya's dress took inspiration from an existing piece in the Phillipa Lepley collection, which was artfully adapted to her bespoke design.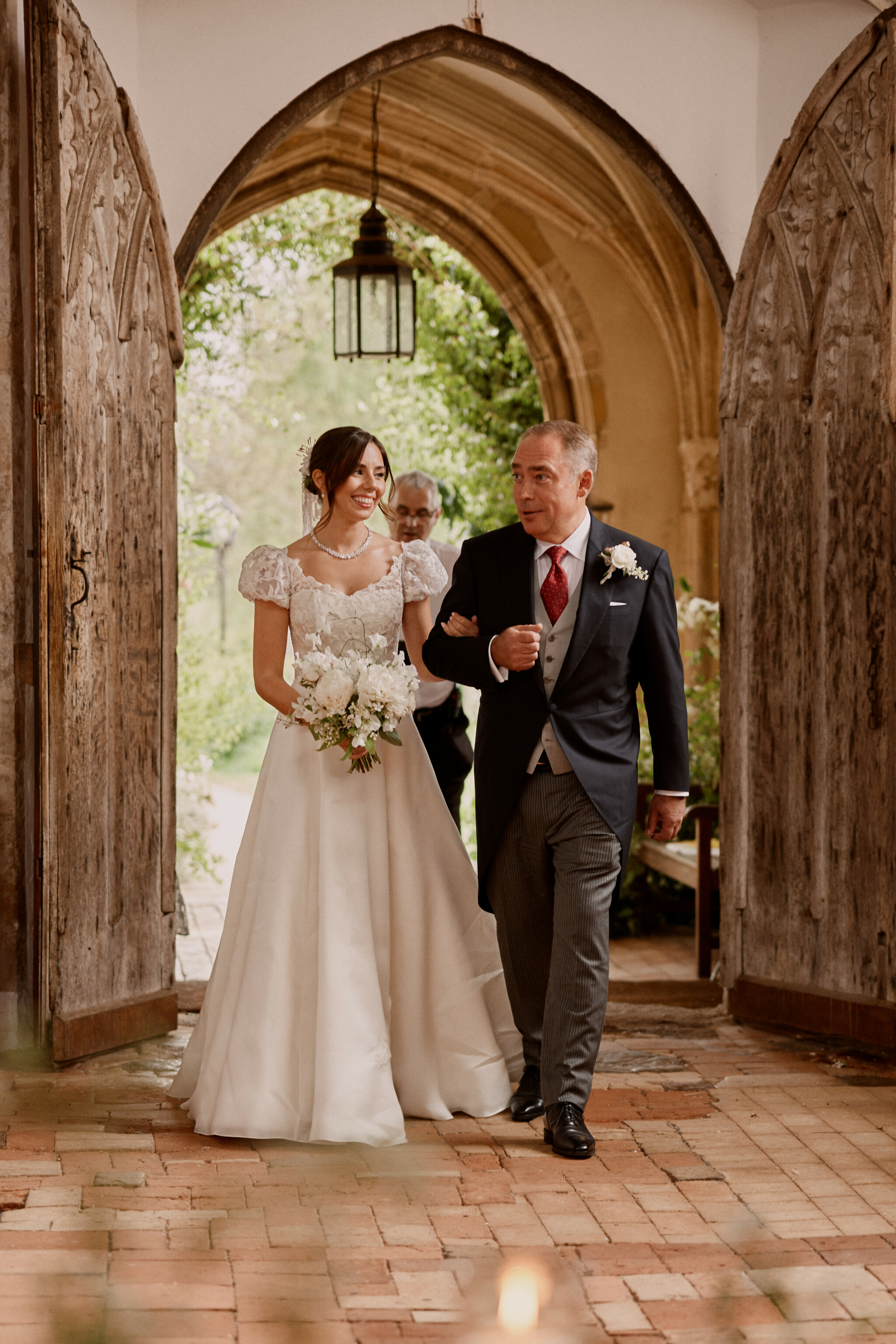 Throughout the creative process, Katya worked closely with our team, particularly with Phillipa and our talented embellishment artisans, ensuring every detail met her vision.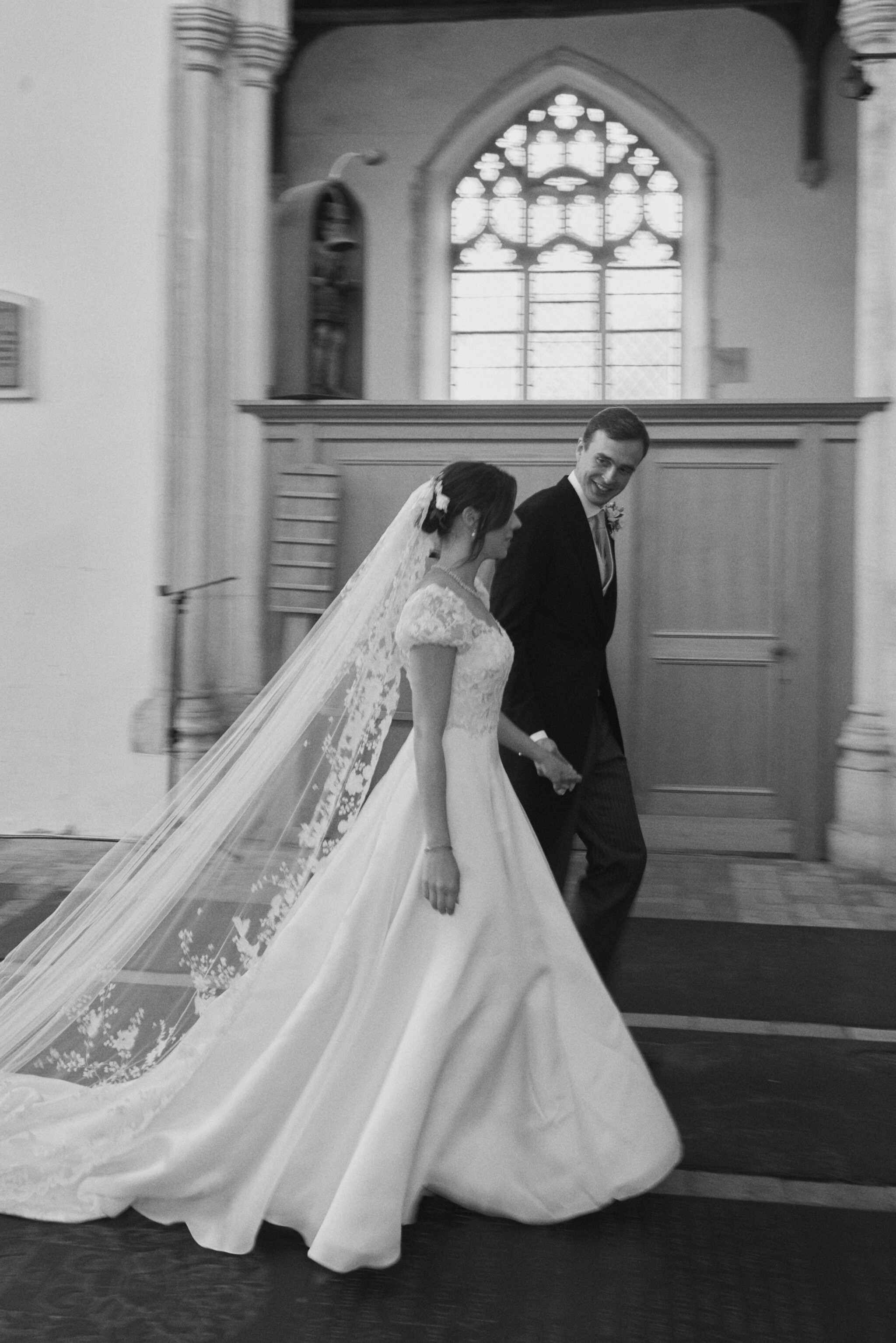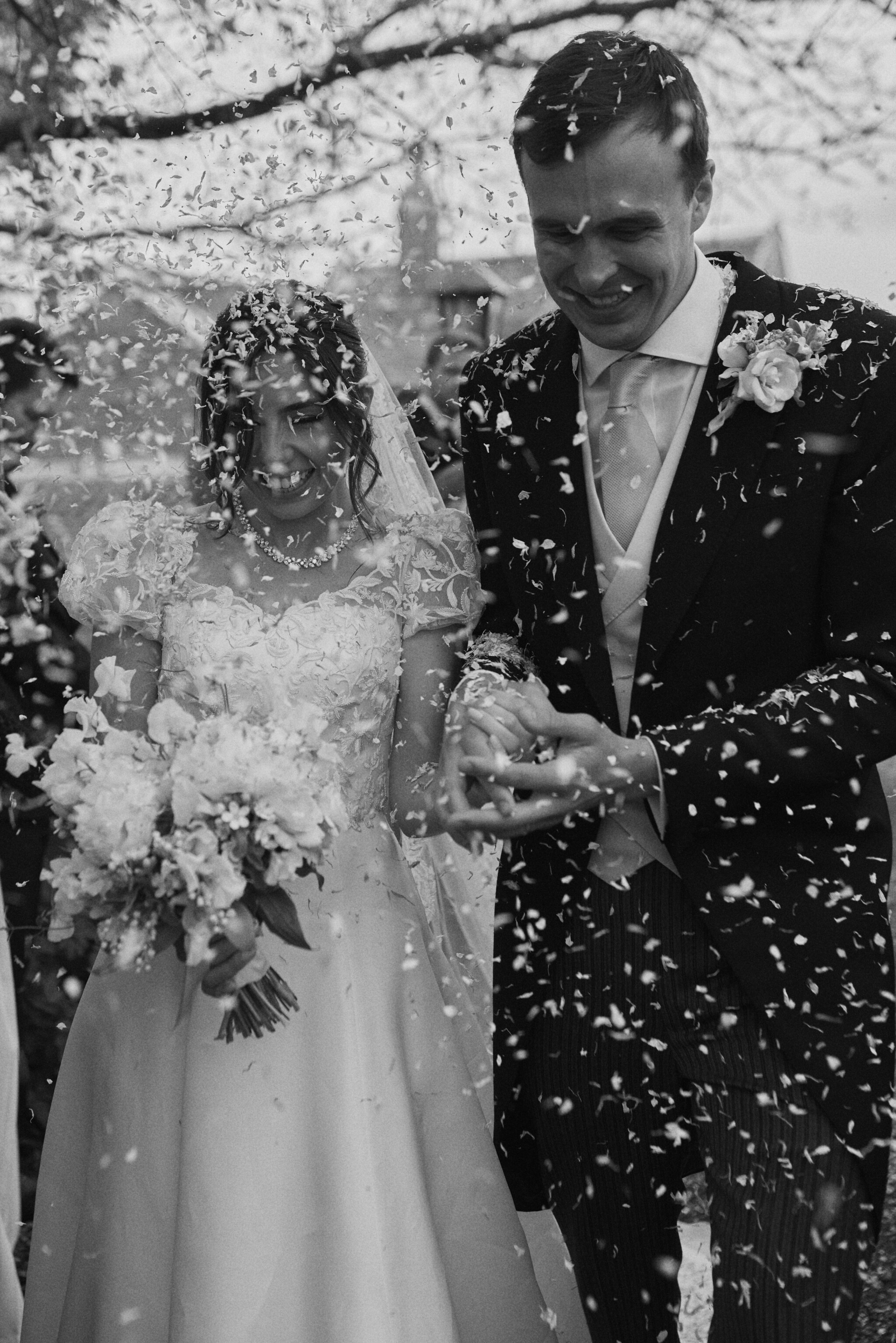 Delicate, individual floral motifs were carefully placed in a symmetrical design to draw the eye and enhance the corseted waist.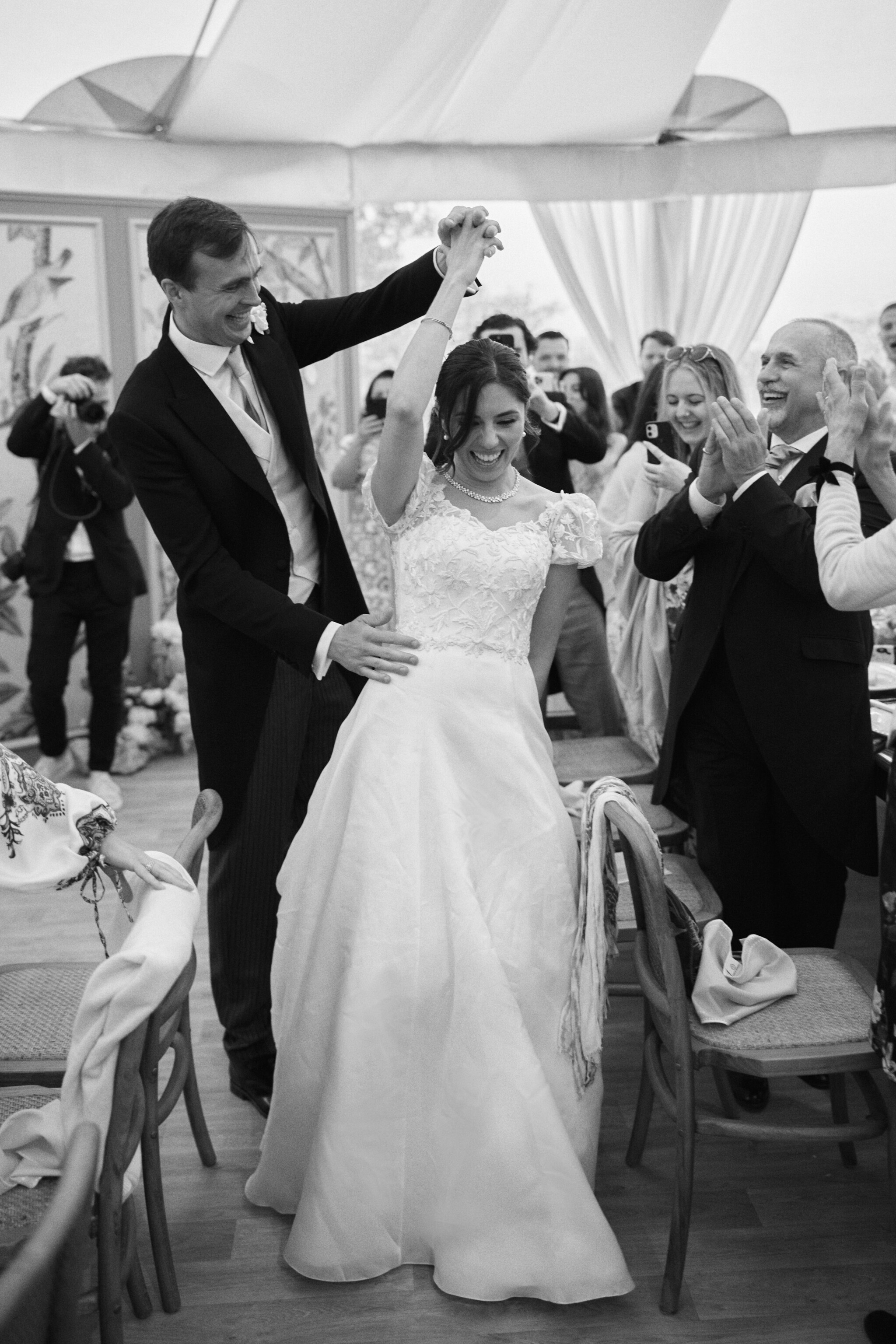 Each element bore the mark of true artistry, embroidered and beaded by hand with intricate couture threadwork.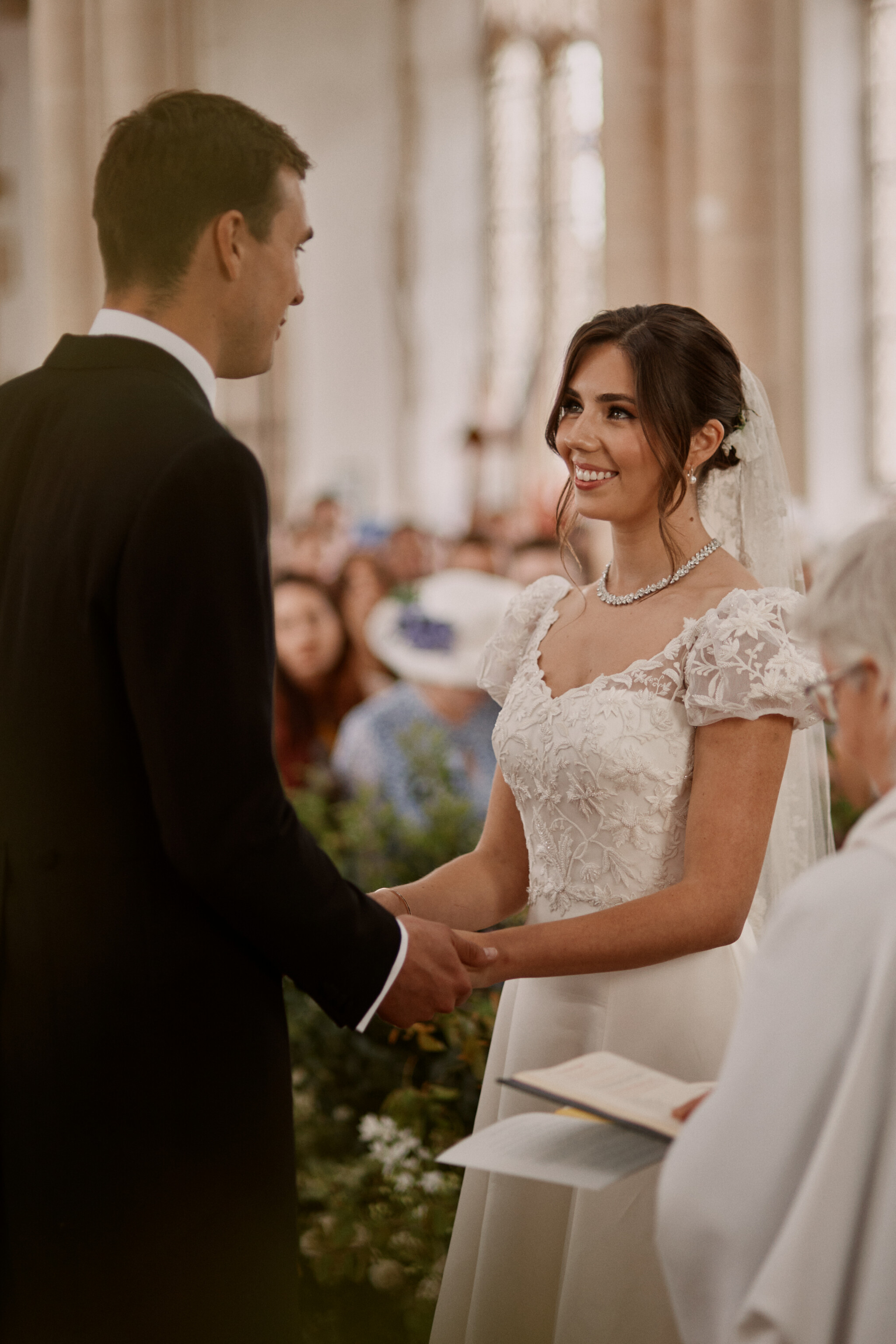 Travelling across the open 'V' neckline into each sleeve, the embroidery was finished with a natural organic edge at the neckline and waist.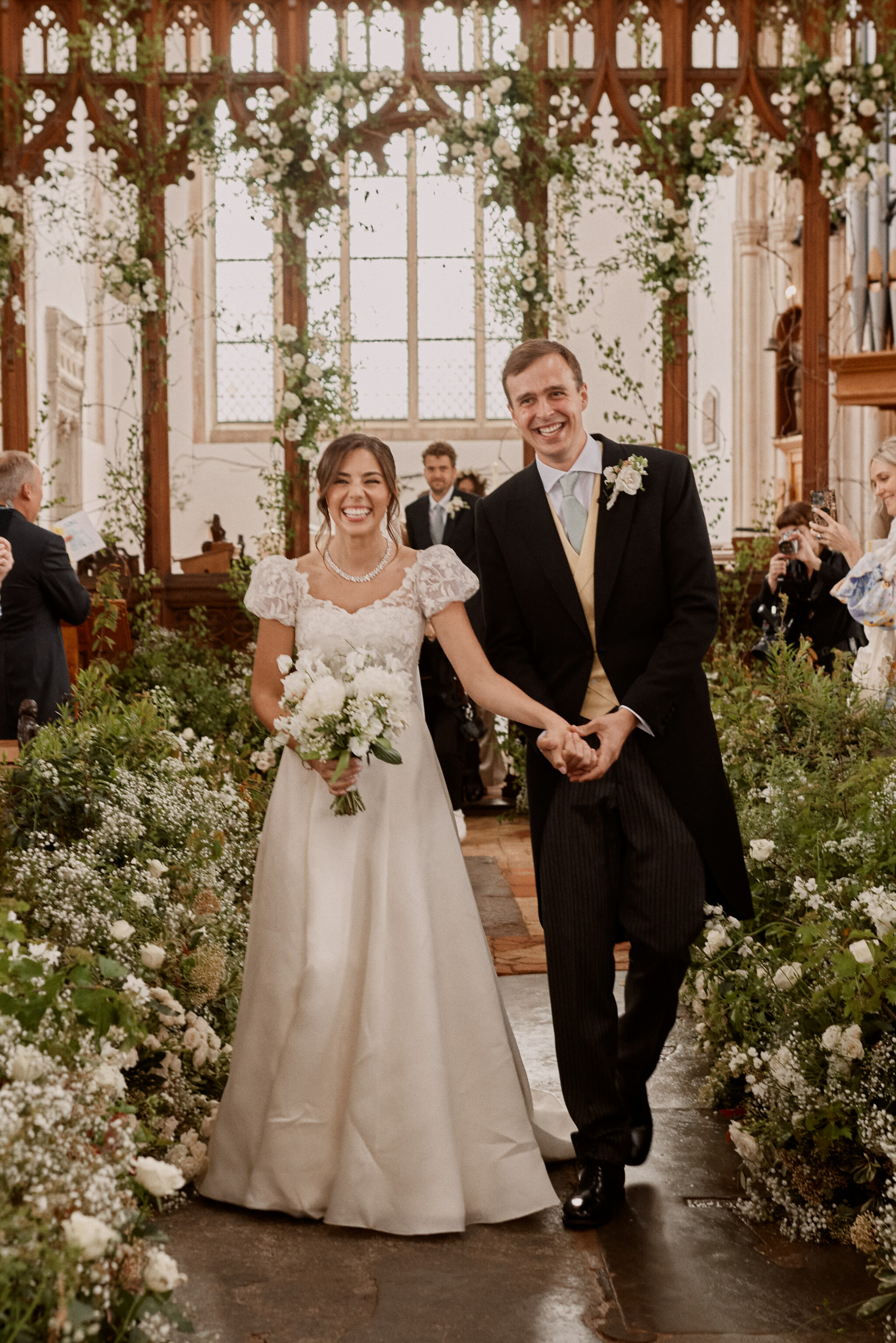 The overall effect was a look that felt timeless and refined, yet effortlessly youthful.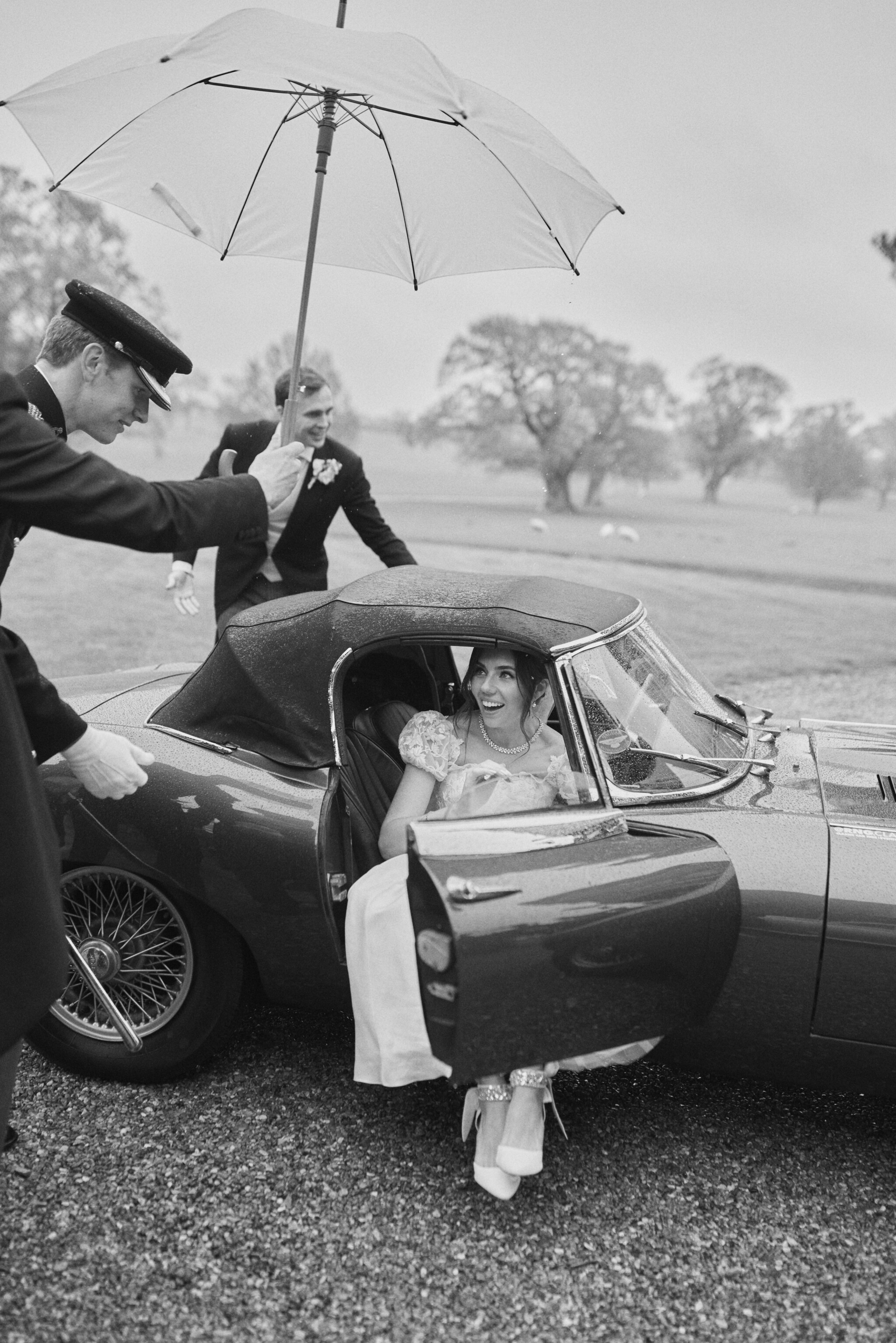 Each Phillipa Lepley couture gown is precisely fitted to the wearer, at detailed fittings in Chelsea, London at the Phillipa Lepley Conservatory. Katya's dresses were refined over a series of appointments, overseen by Phillipa herself.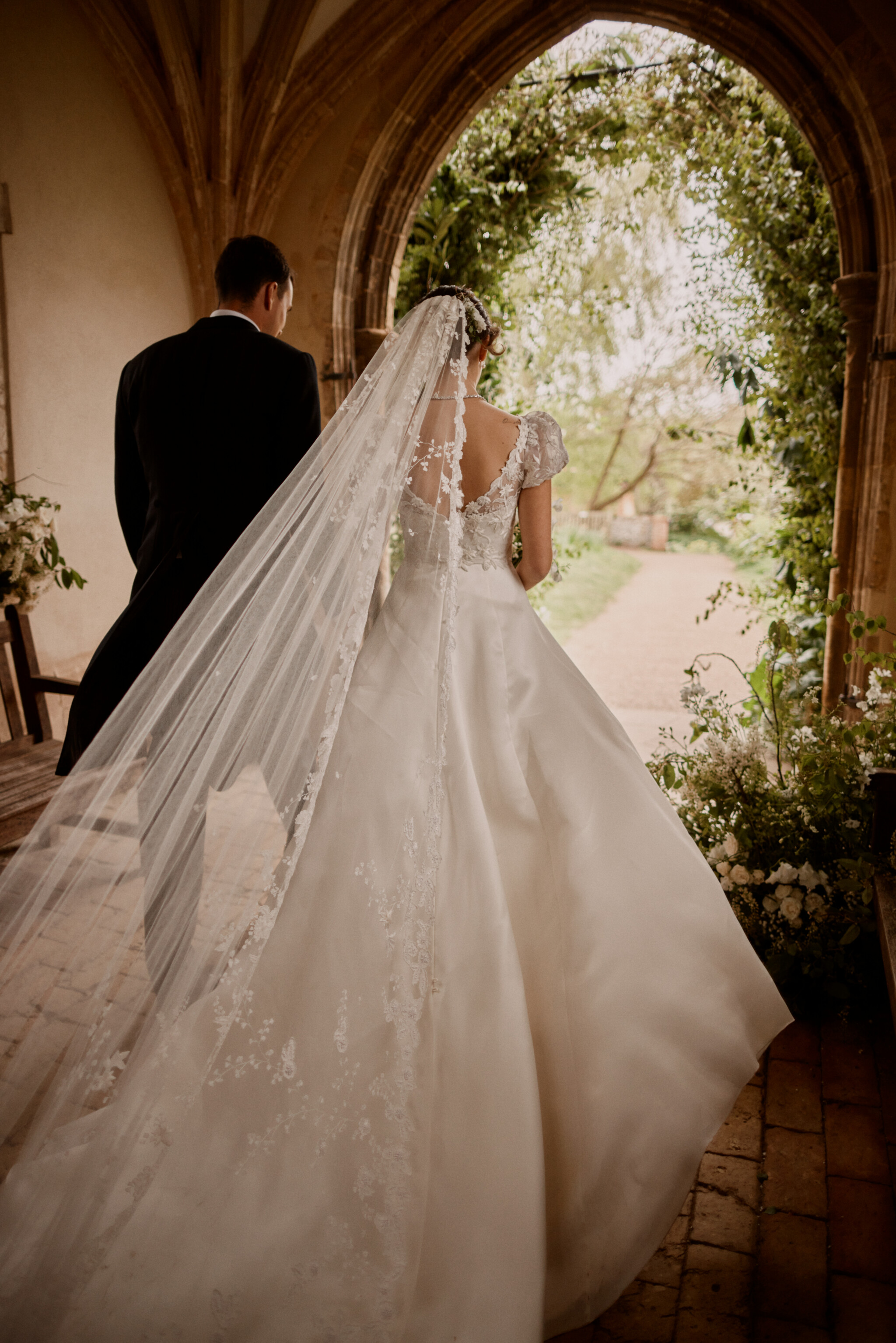 To complete her ceremony look, Katya chose a single-tier silk tulle veil, which featured several of the bespoke embroidery motifs developed for her dress, creating a harmonious conversation between the two couture designs.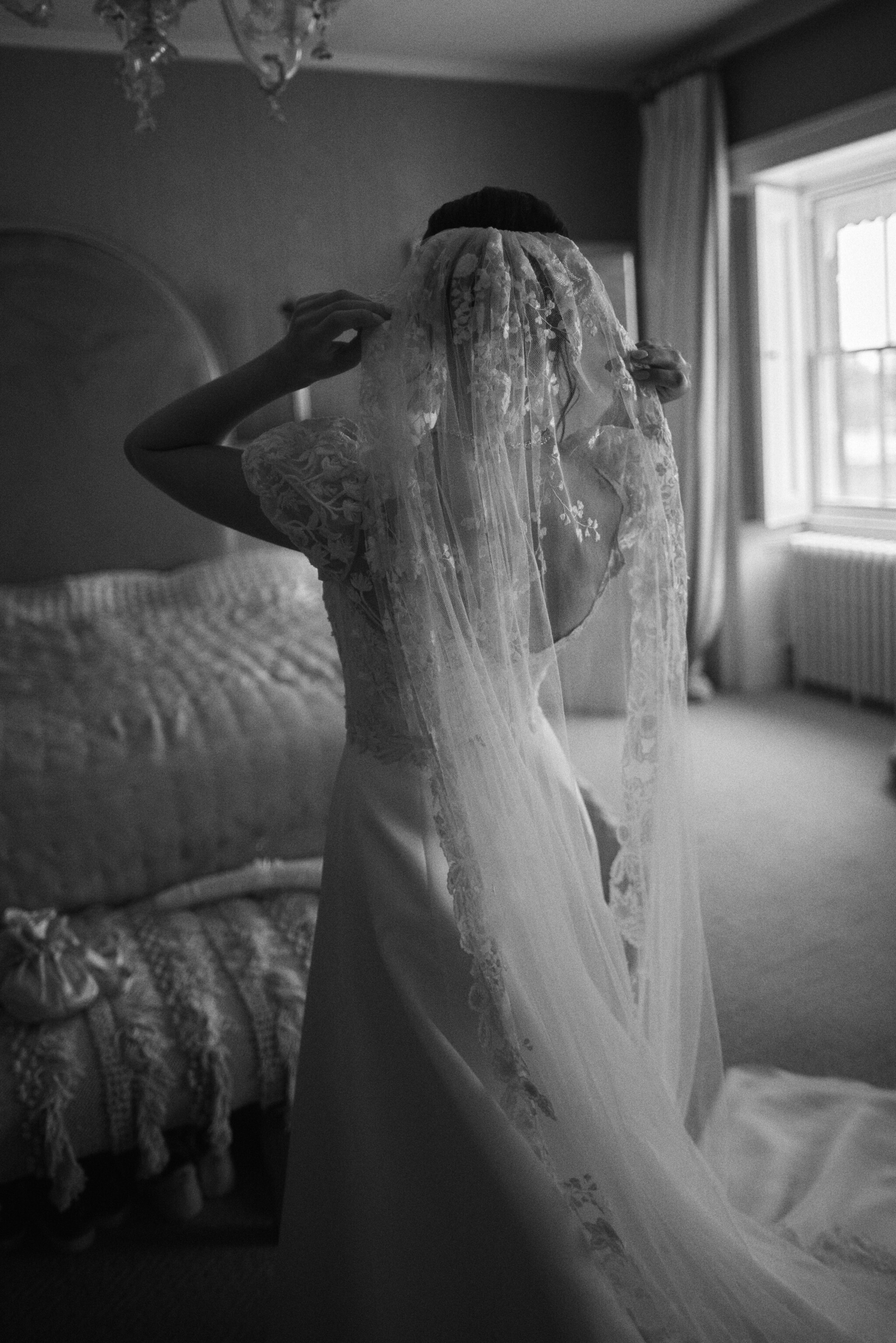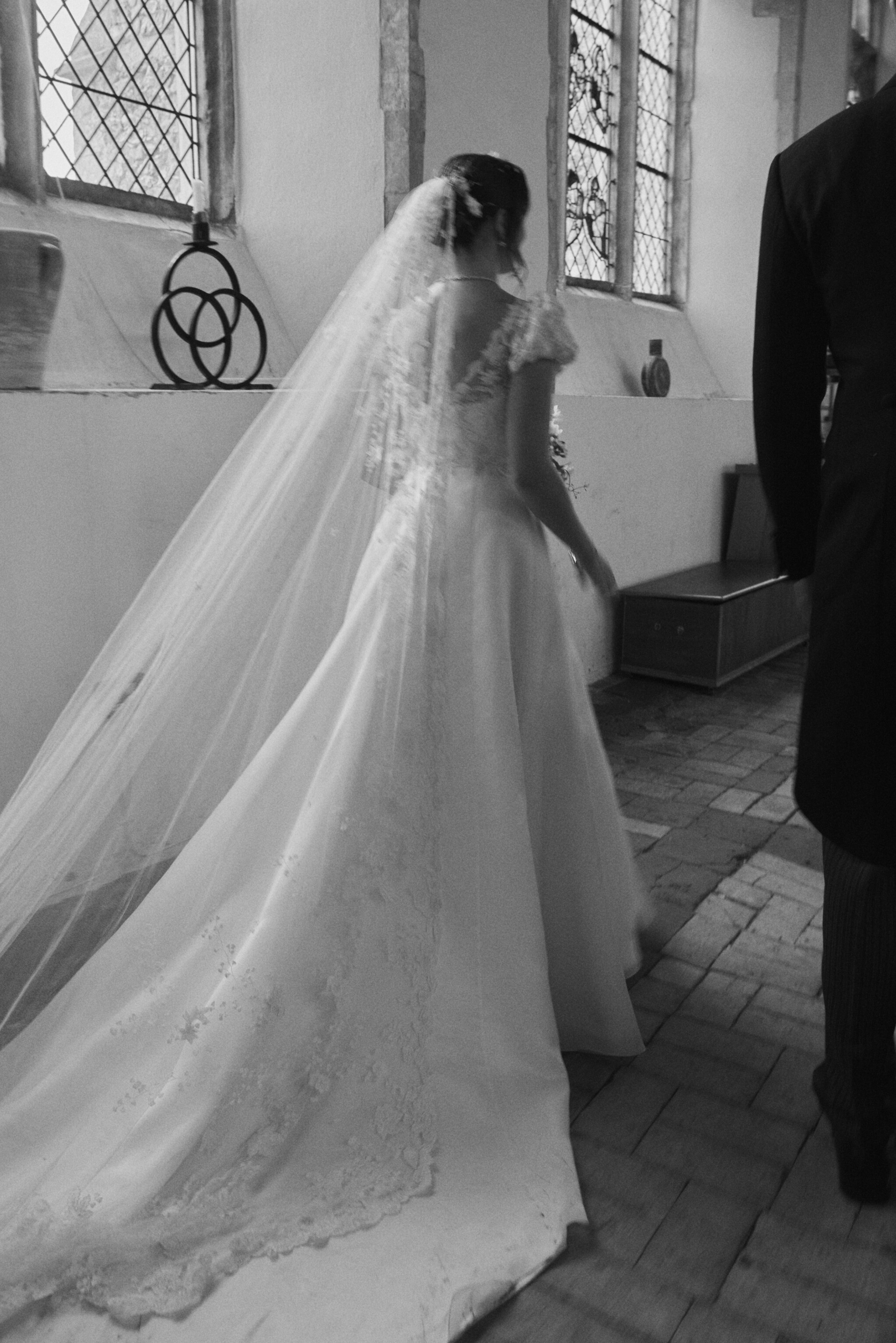 As a final touch, her wedding date was lovingly hand-embroidered into the back of her veil – a sentimental detail that will be treasured for years to come.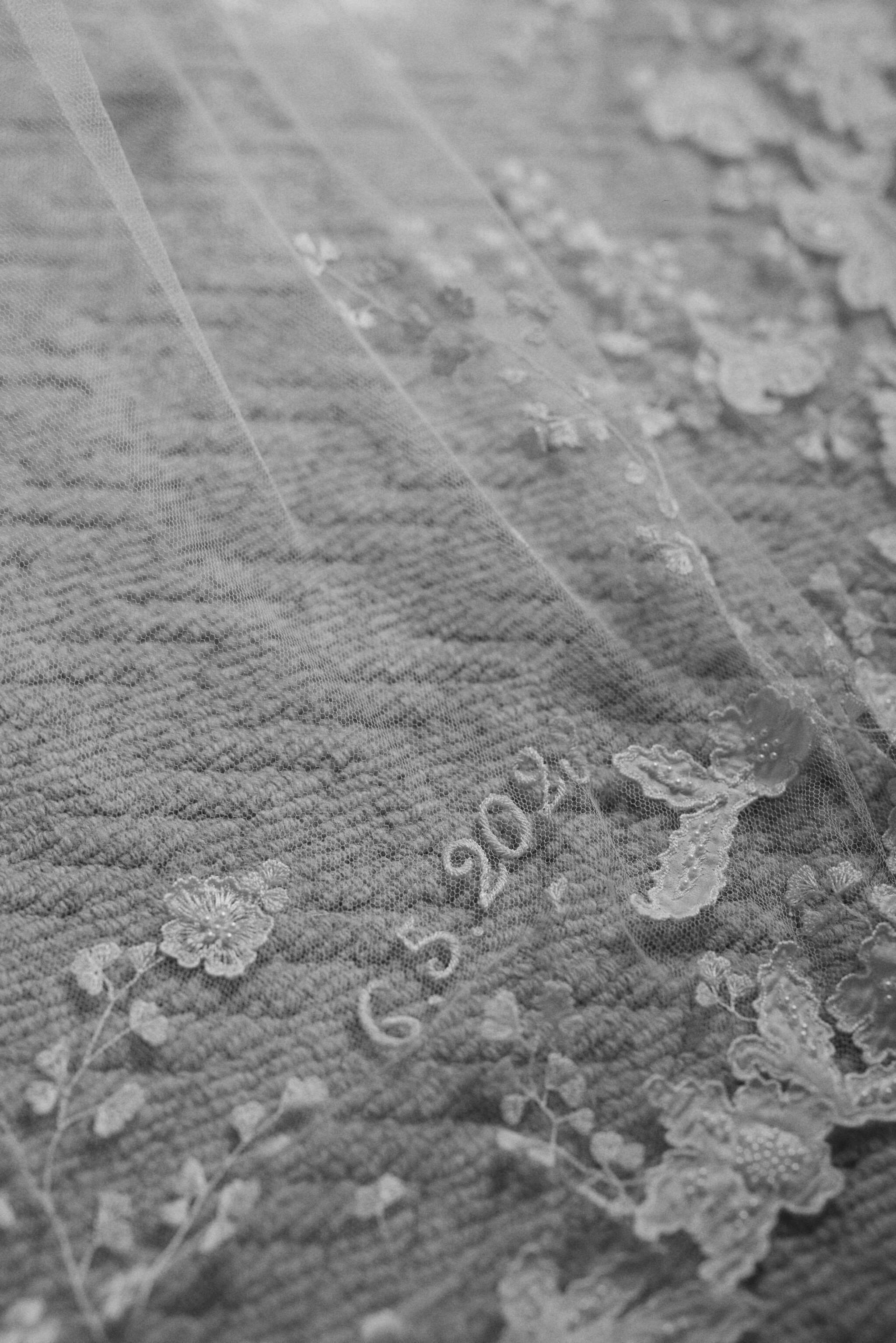 Katya's wedding at the Wilderness Reserve was the perfect backdrop for her couture wedding dress; the fusion of nature and elegance found its perfect representation in her bridal look.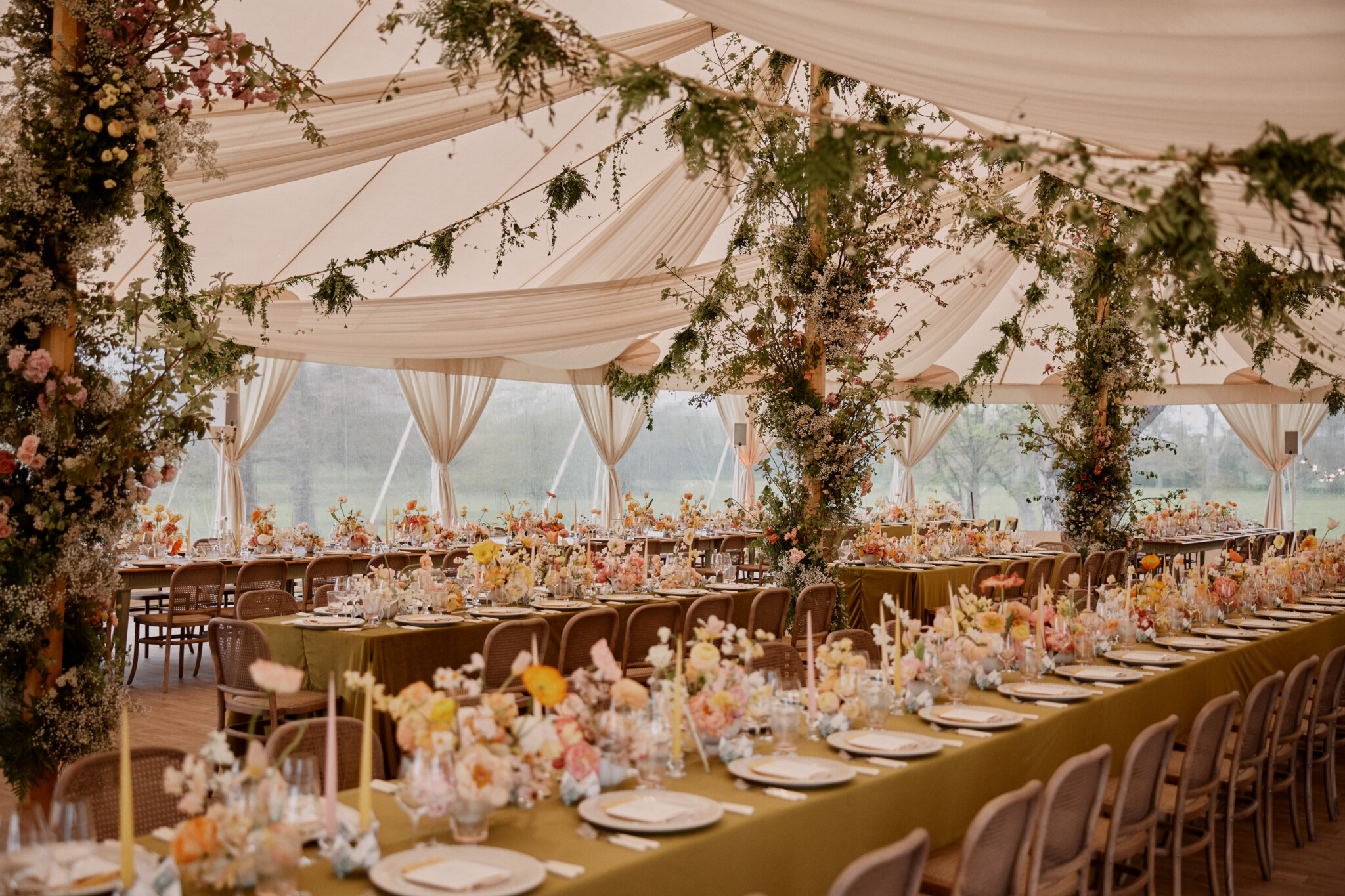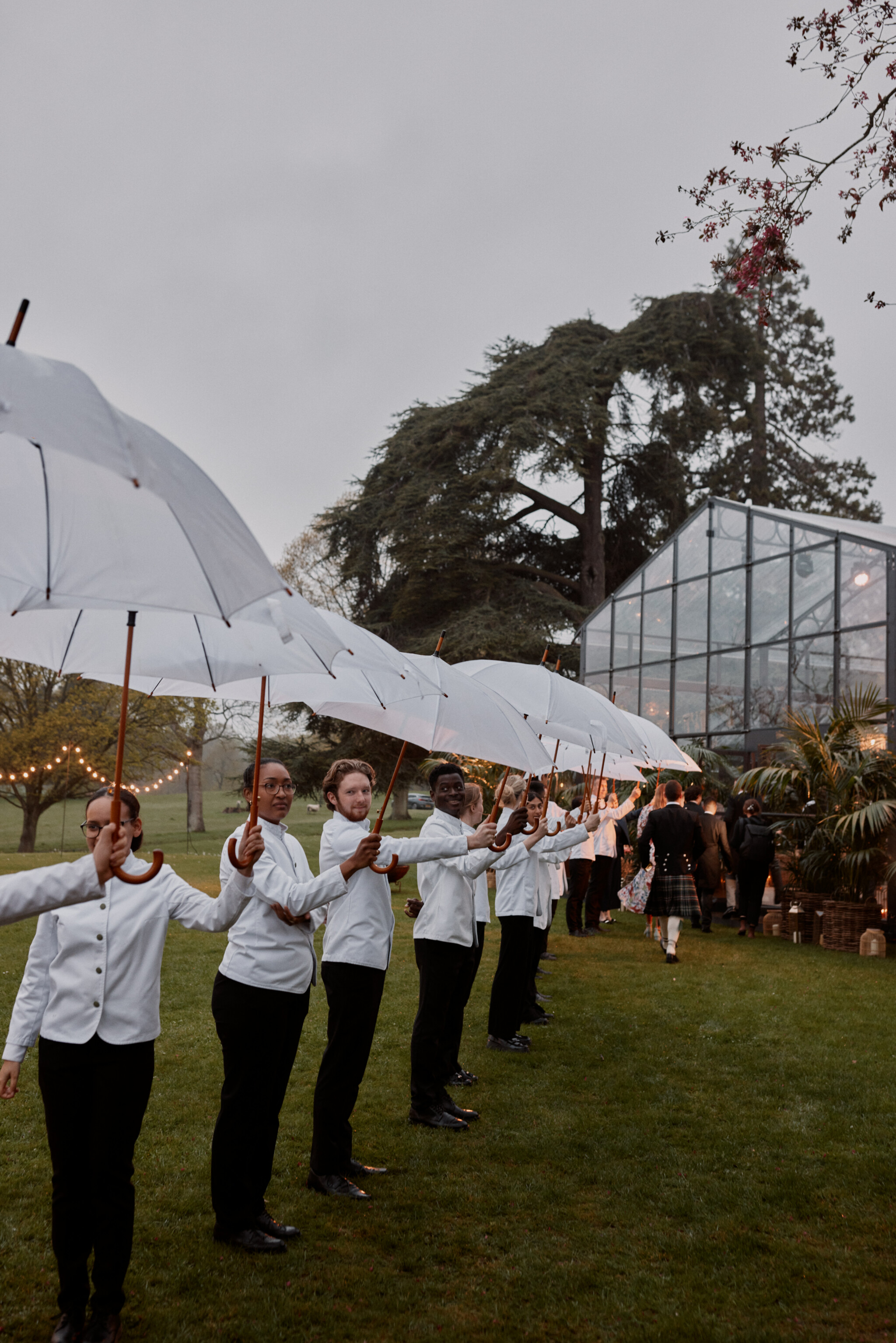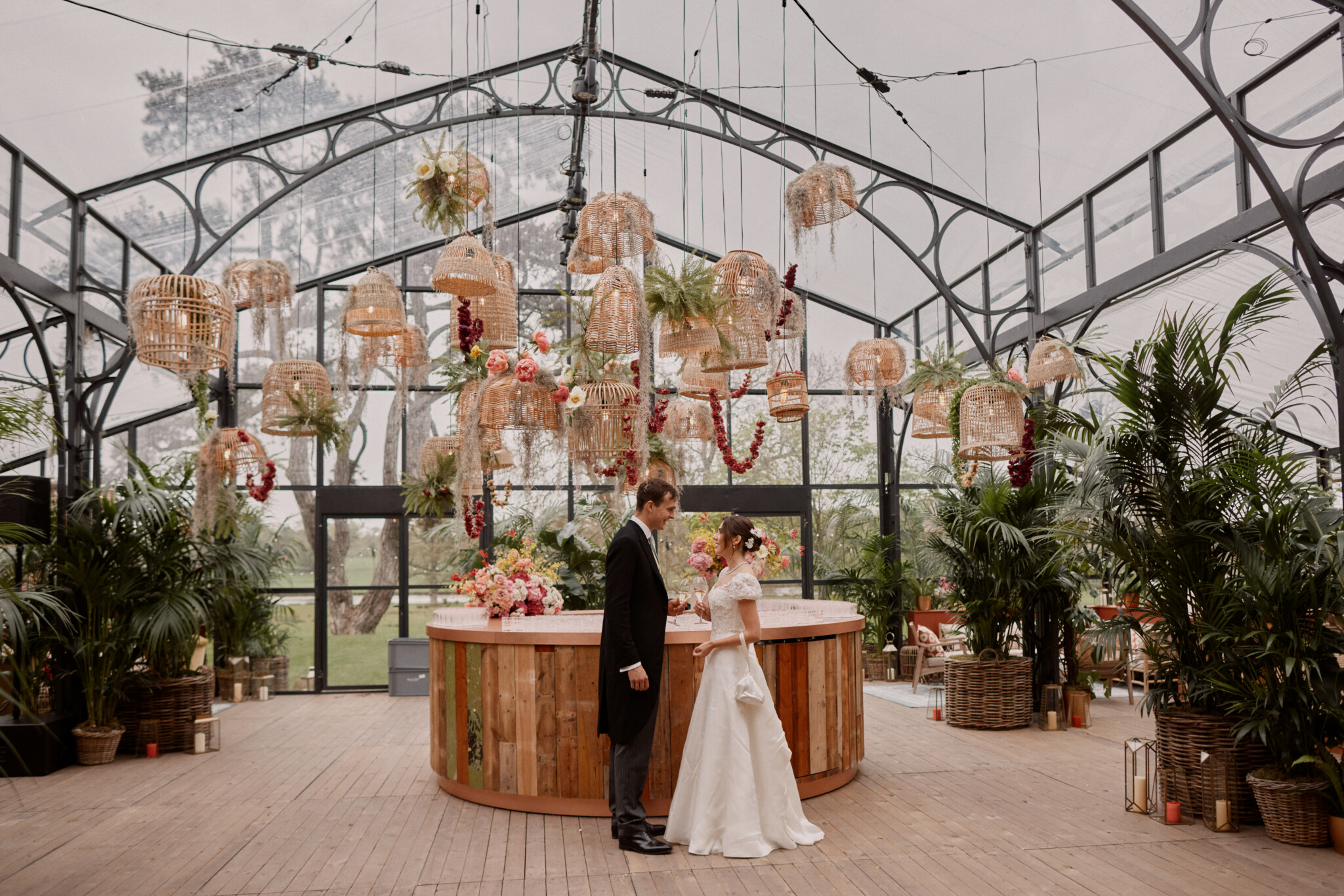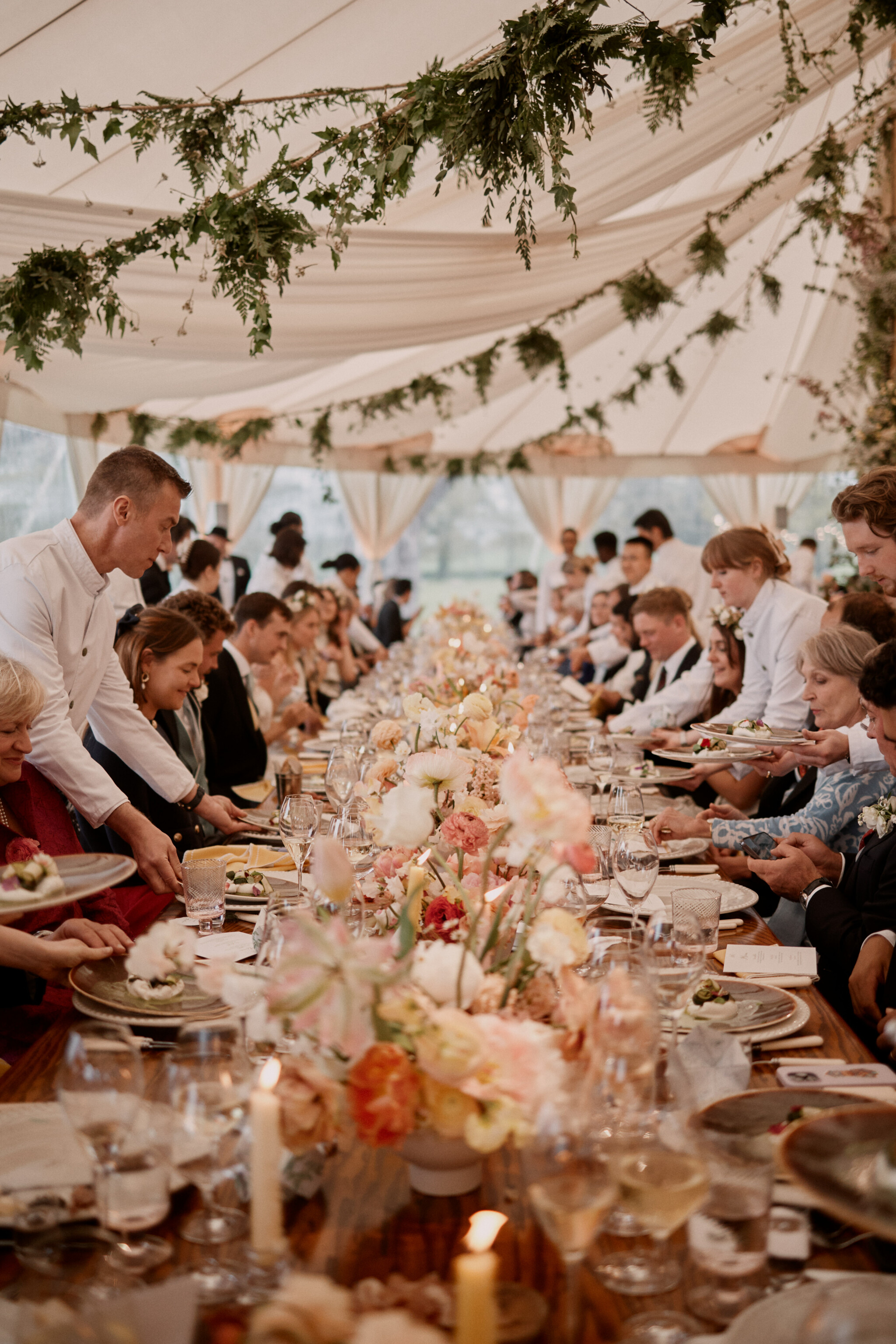 For the evening of her wedding, Phillipa designed a bespoke mini puff-sleeve dotty dancing dress for Katya.
Crafted from fine white silk, it featured a framing square neckline and a gathered dotty tulle skirt for a modern party look, perfect for dancing.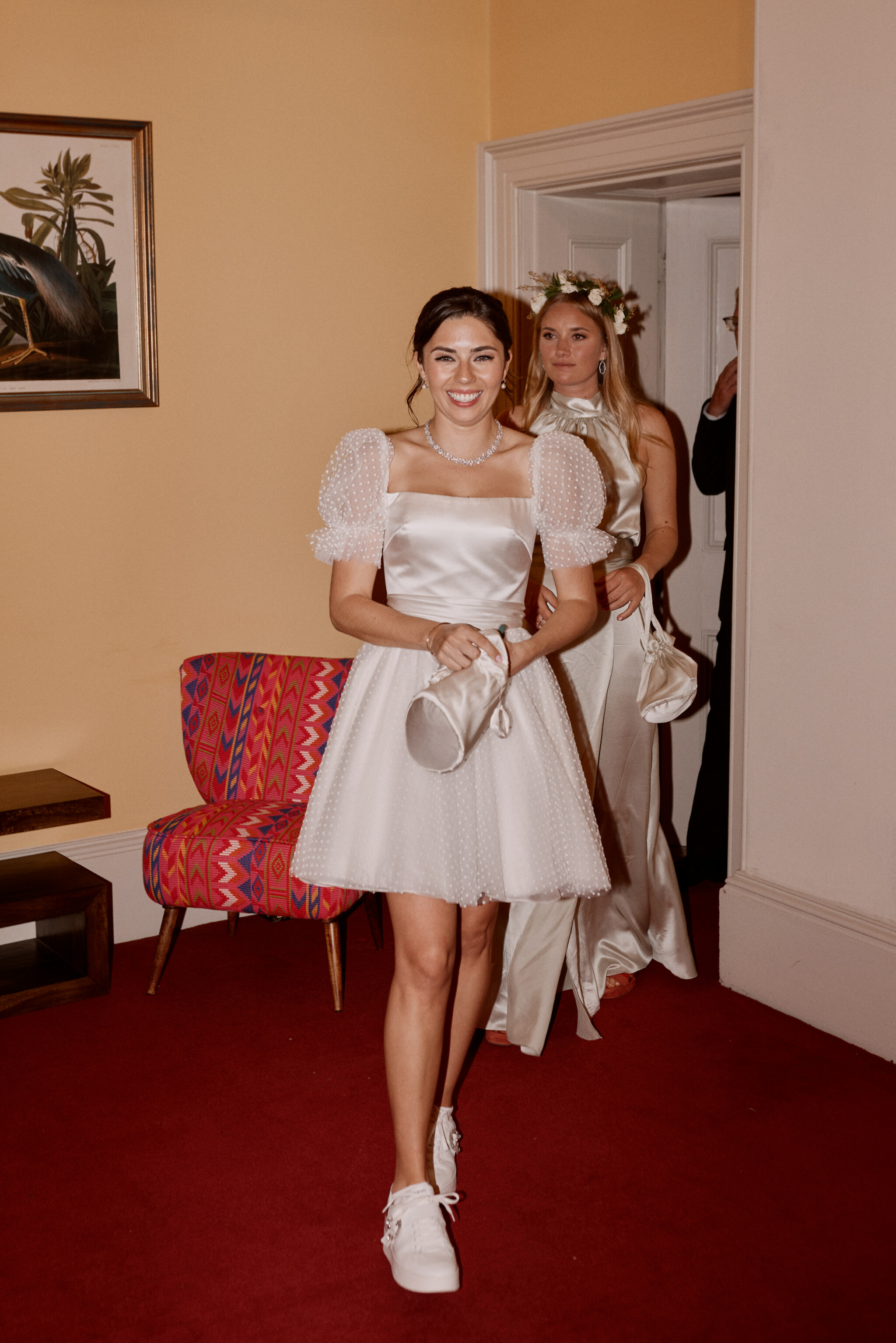 Katya's bespoke bridal looks truly showcase the possibilities of couture design. They seamlessly blended the elements of lightness, youthfulness, and refinement to create a timeless look for her wedding day that reflected her individuality and style.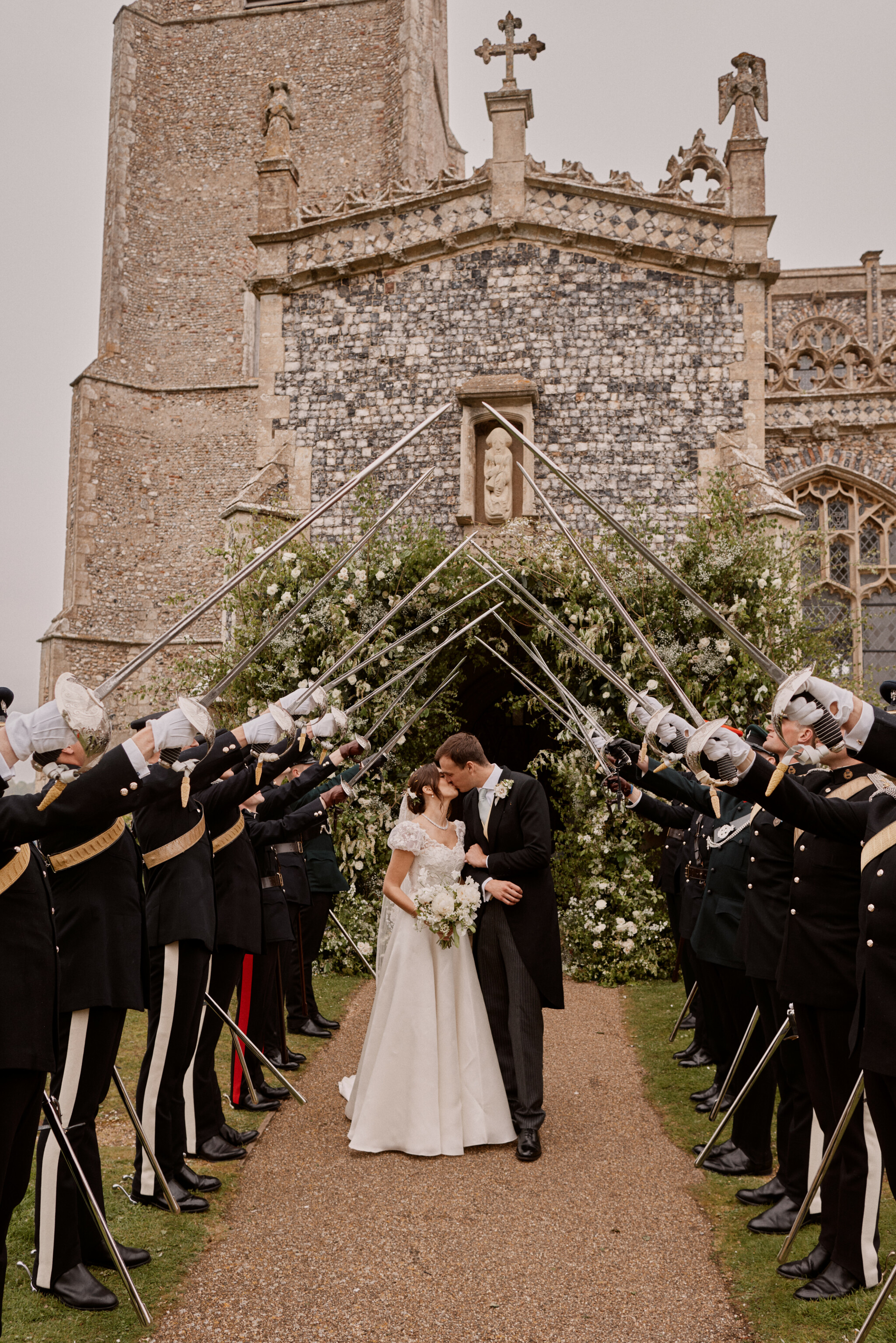 Phillipa Lepley is recognised globally as a leading British wedding dress and eveningwear designer, renowned for bespoke couture dresses of the utmost luxury. Her wedding dress shop in London, Chelsea, has over 50 dresses, all of which have been made in England from start to finish at her atelier.