Rosie Londoner's Bespoke Wedding Dress, Lake Garda
For Rosie Londoner's wedding in Lake Garda Phillipa Lepley designed a bespoke embroidered wedding dress. Made of the finest Italian silks – layers of slipper satin, billowing, light satin chiffon and a hand embroidered fine tulle overlay – Rosie's dress also had our signature Phillipa Lepley corset hidden beneath. The look was finished with a stunning Cathedral length veil.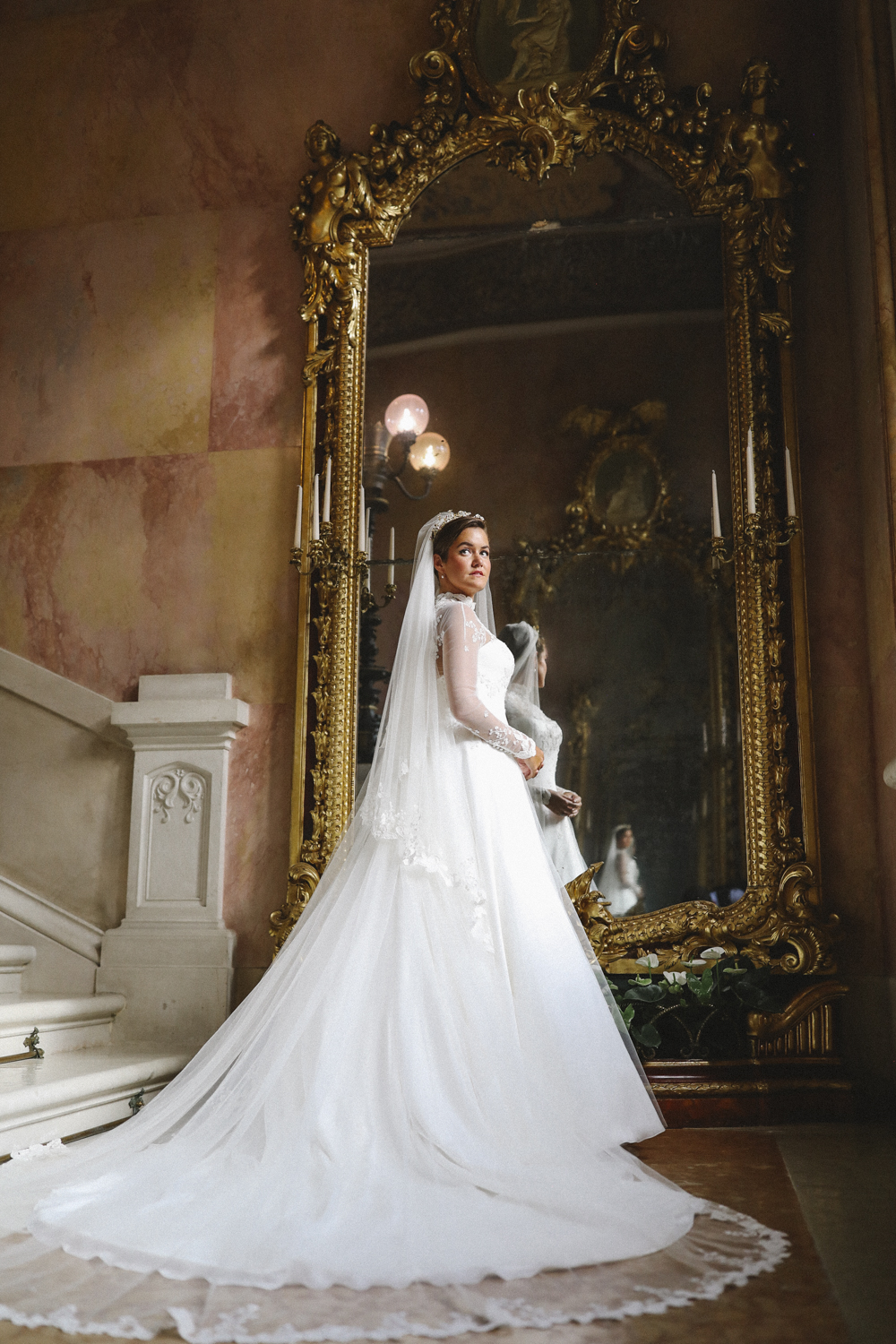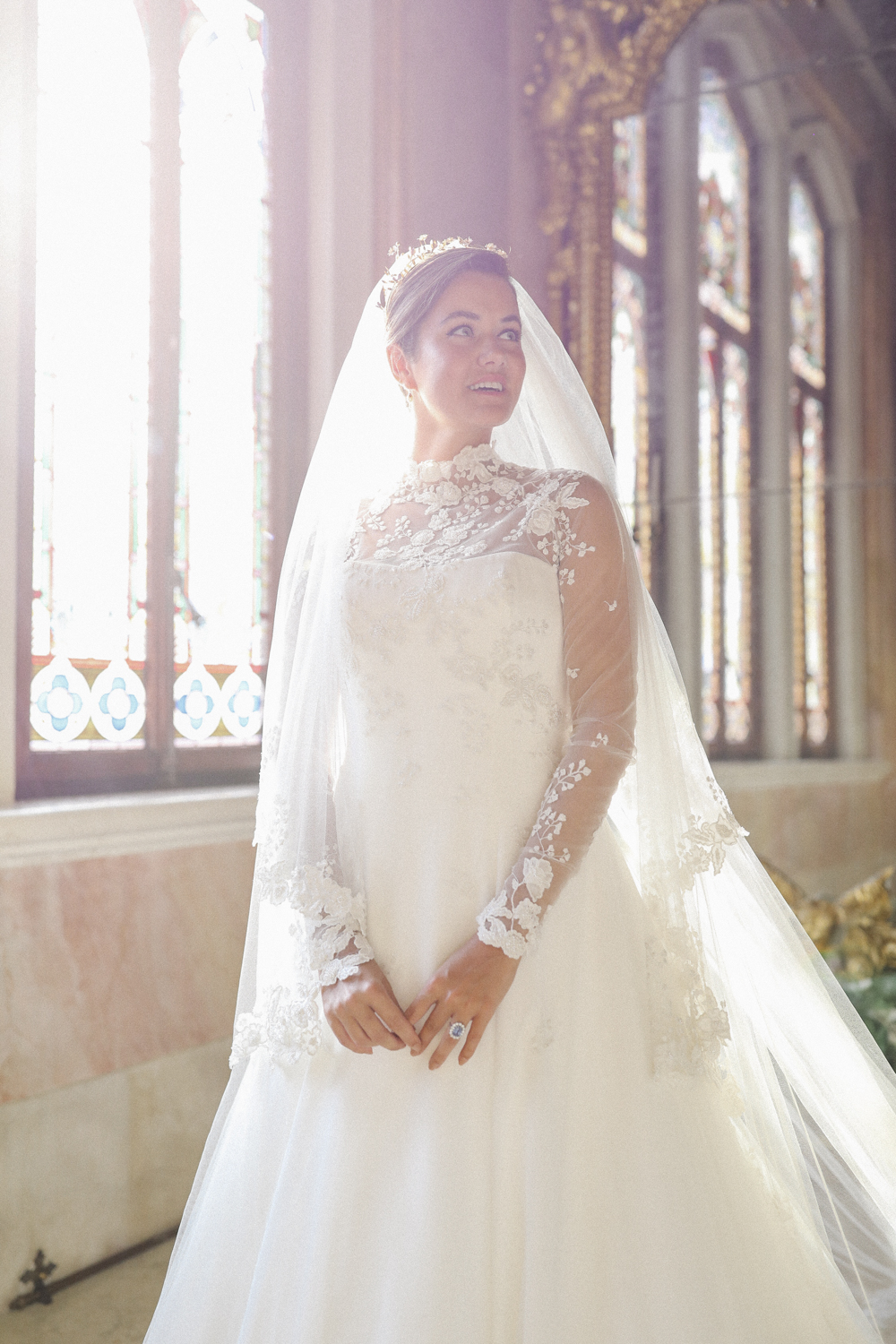 "'Rosie Londoner' is a beautiful girl with exquisite taste and a stunning figure. She was certain right from the start of her search that she wanted a timeless, classic wedding dress with her own stamp on it, that would stand the test of time for her magical Lake Garda wedding. I designed the embroidery specifically on Rosie's body, placing each flower precisely where we wanted it to be to balance the wild organic look. The hand worked floral embroidery was over-worked with pretty crystal beads and thousands of tiny pearls." – Phillipa Lepley.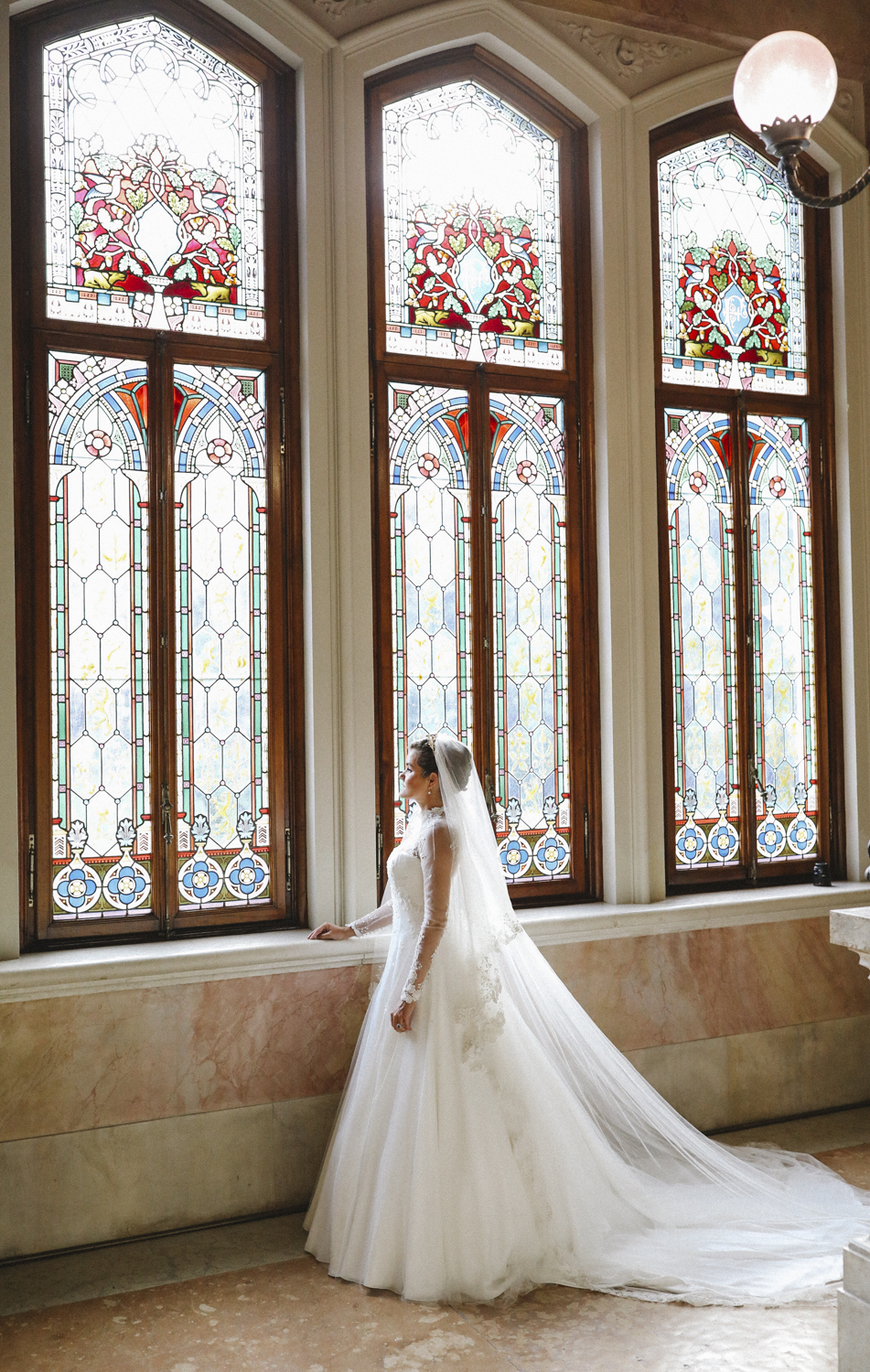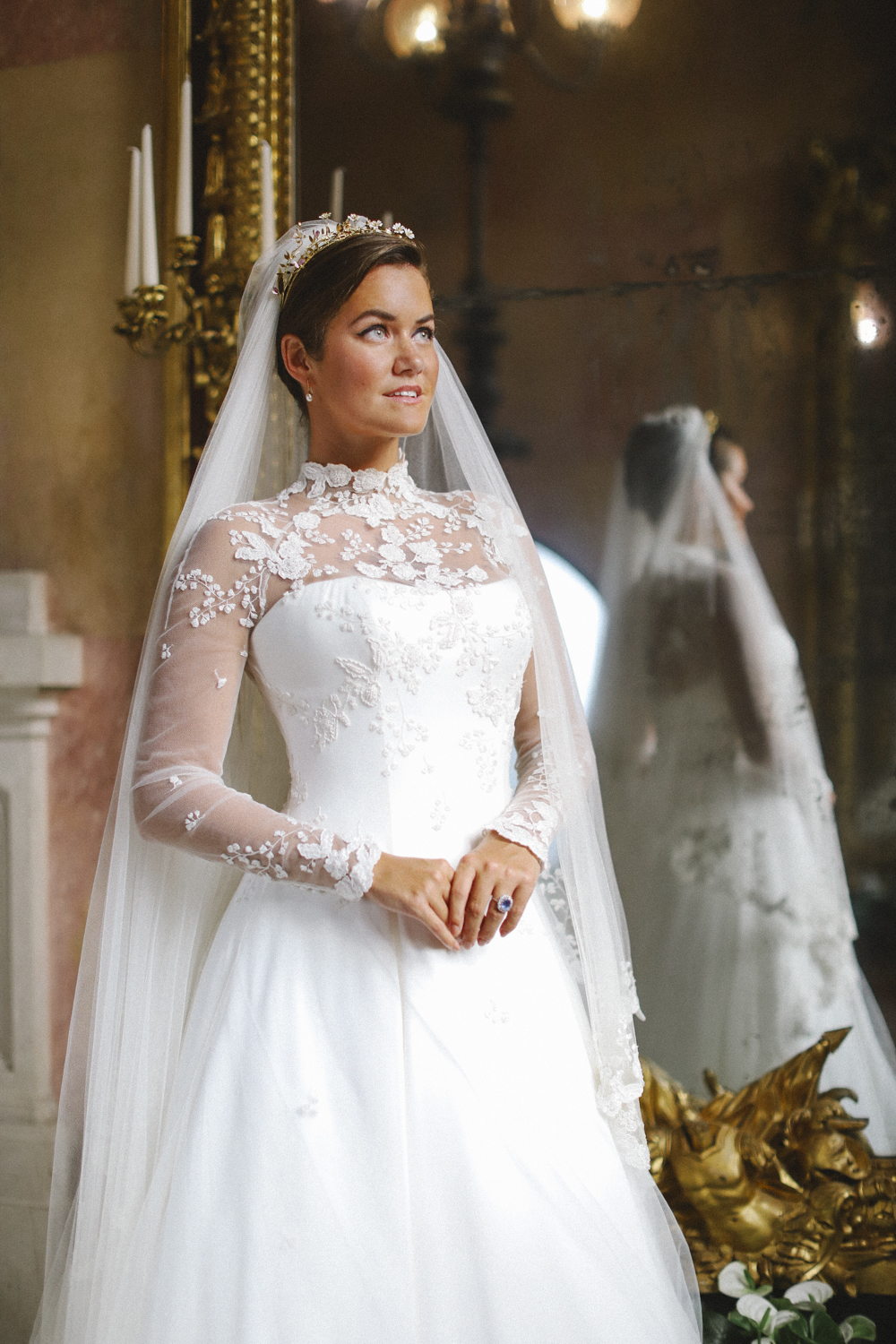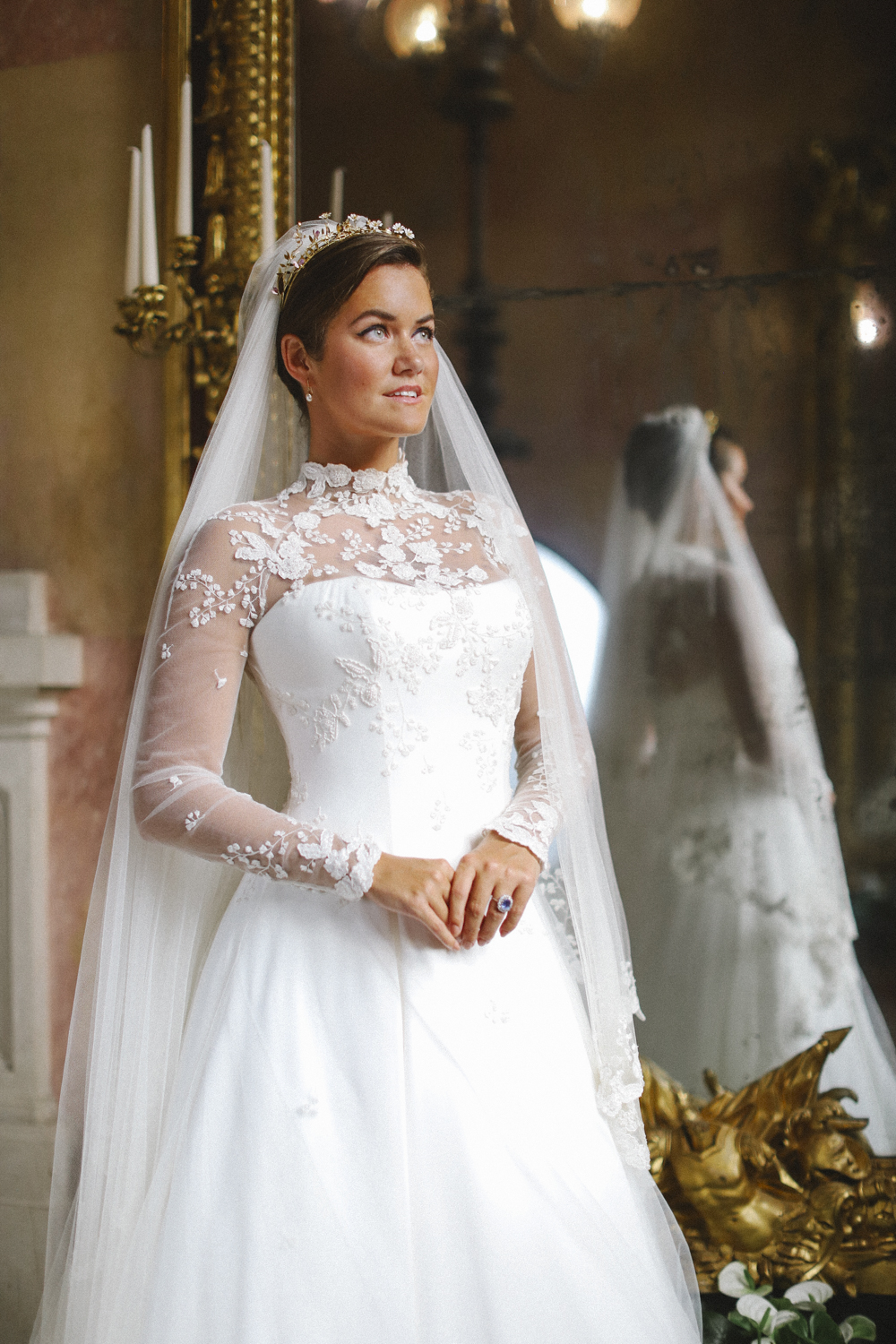 The embroidered wedding dress was developed with Rosie to include primroses, maidenshair fern and – of course – roses! With the embroidery designed in house, our team have the ability to create unique embroidery personal to the bride. For Rosie's dress, many different hand embroidery techniques were brought together to create a luxurious and sumptuous finish, further enhanced with thousands of crystal and pearl beads applied by hand.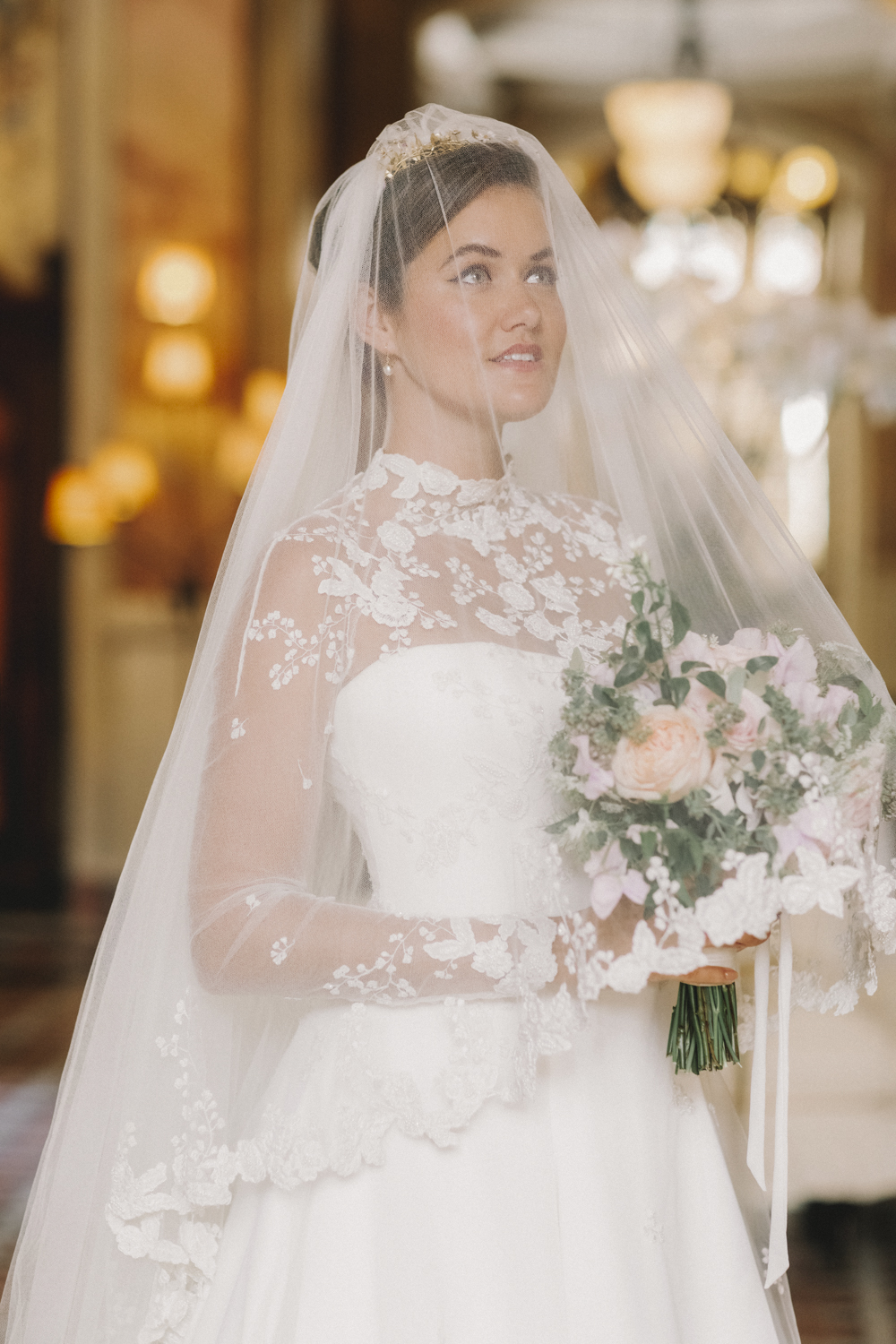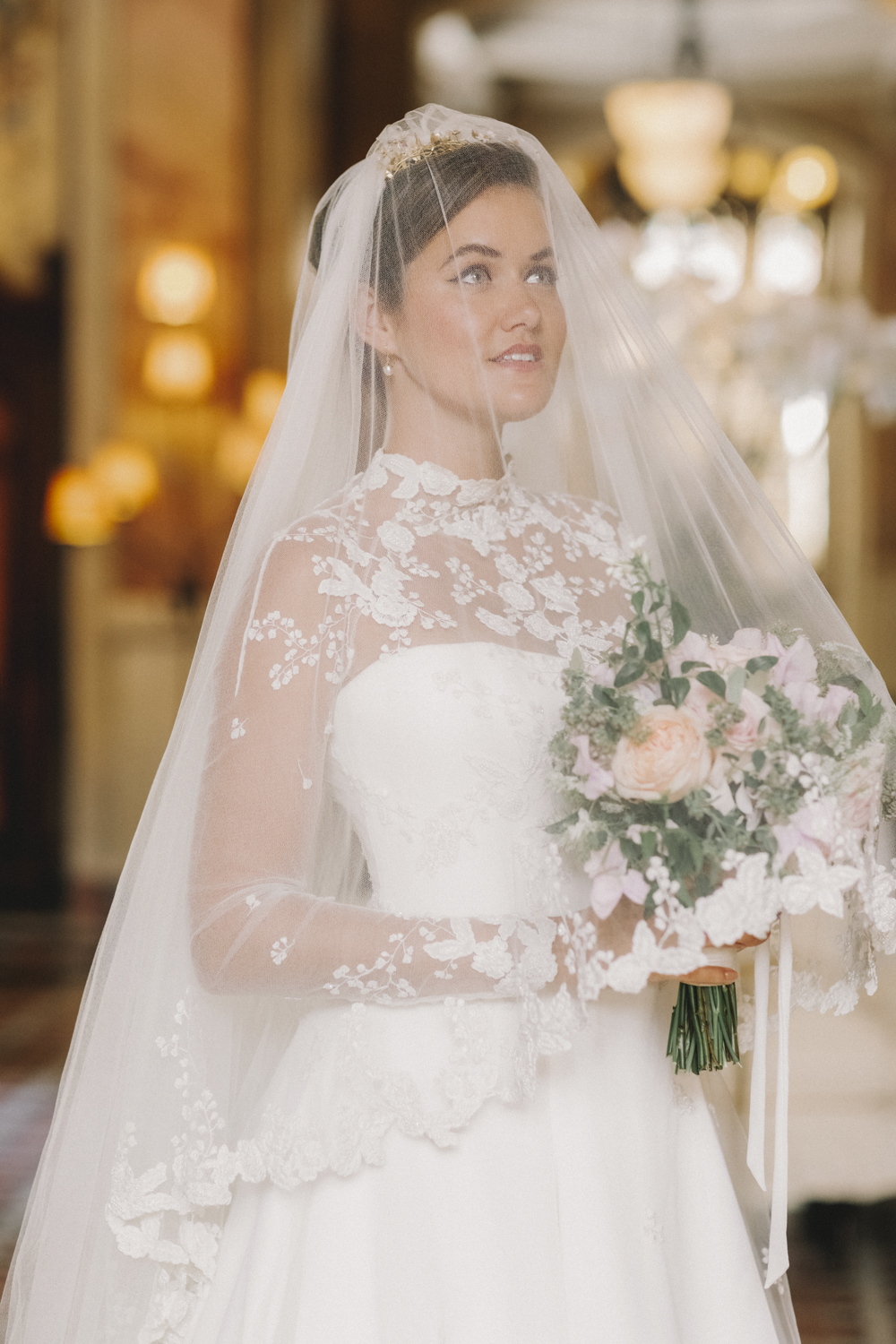 Rosie's cathedral length veil was created in the finest silk tulle and delicately edged in co-ordinating embroidery to work with her chosen headdress and to compliment her embroidered wedding dress. Phillipa designed Rosie's veil to be an integral part of her overall look with a focus on the opulence of layer upon layer of silk, tulle, embroidery and embellishment.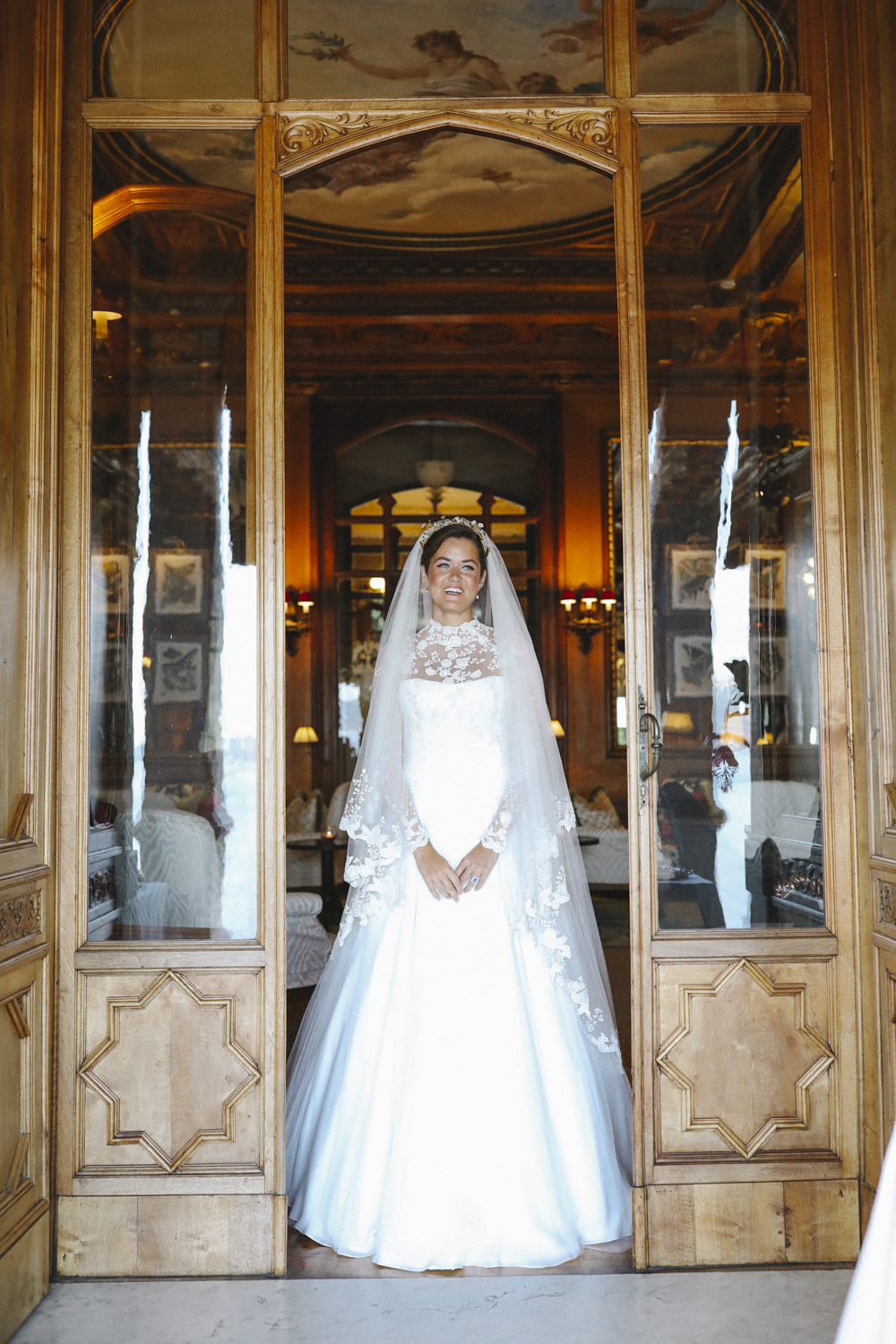 Phillipa says, "The breathtakingly beautiful cathedral length veil was, I believe, the majestical finishing touch to the stunning wedding day look we co-created for Rosie. It perfectly framed her beautiful figure accentuating the elegant silhouette, resulting in an ethereal but very sophisticated look – ideal for the fairytale setting of Lake Garda.".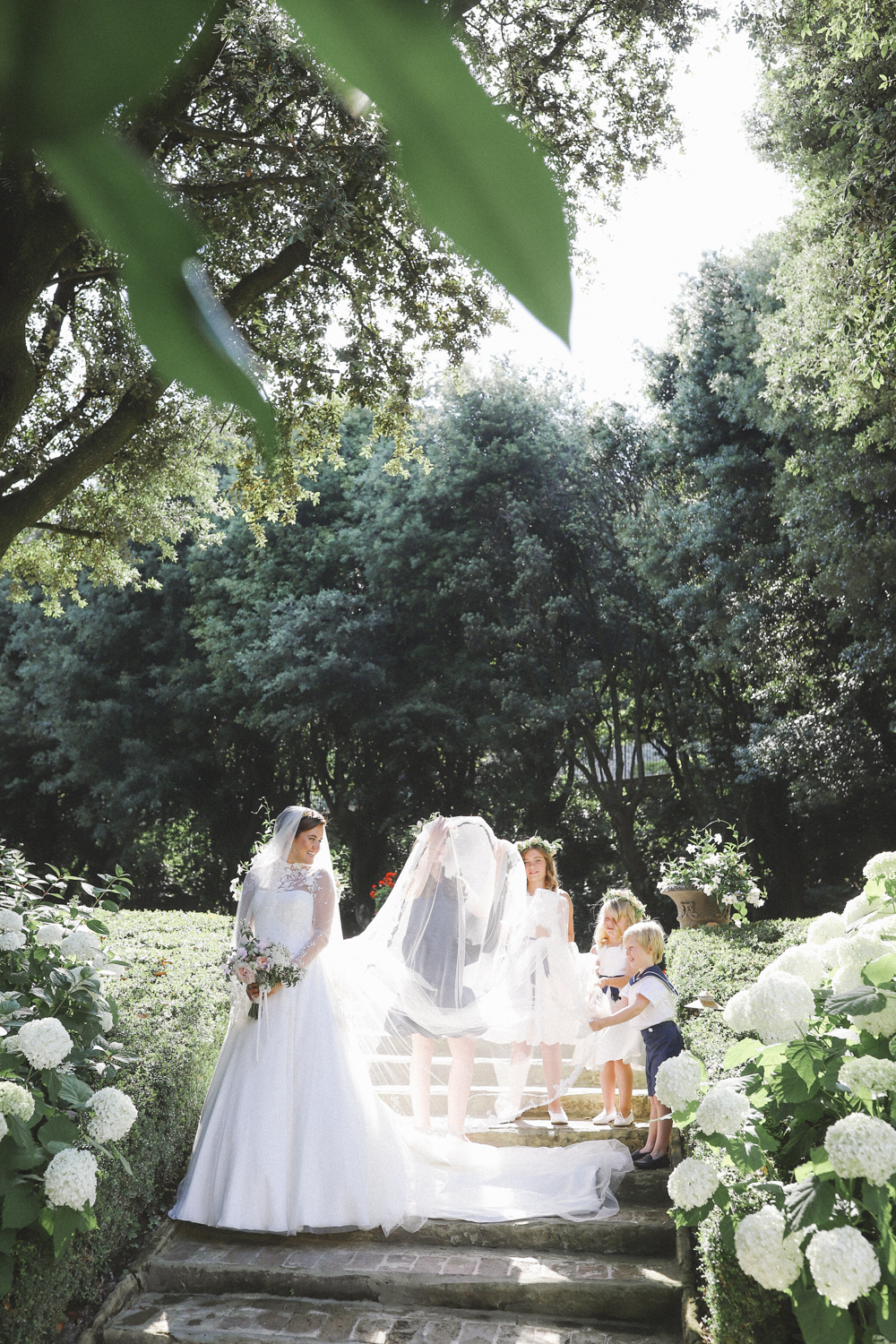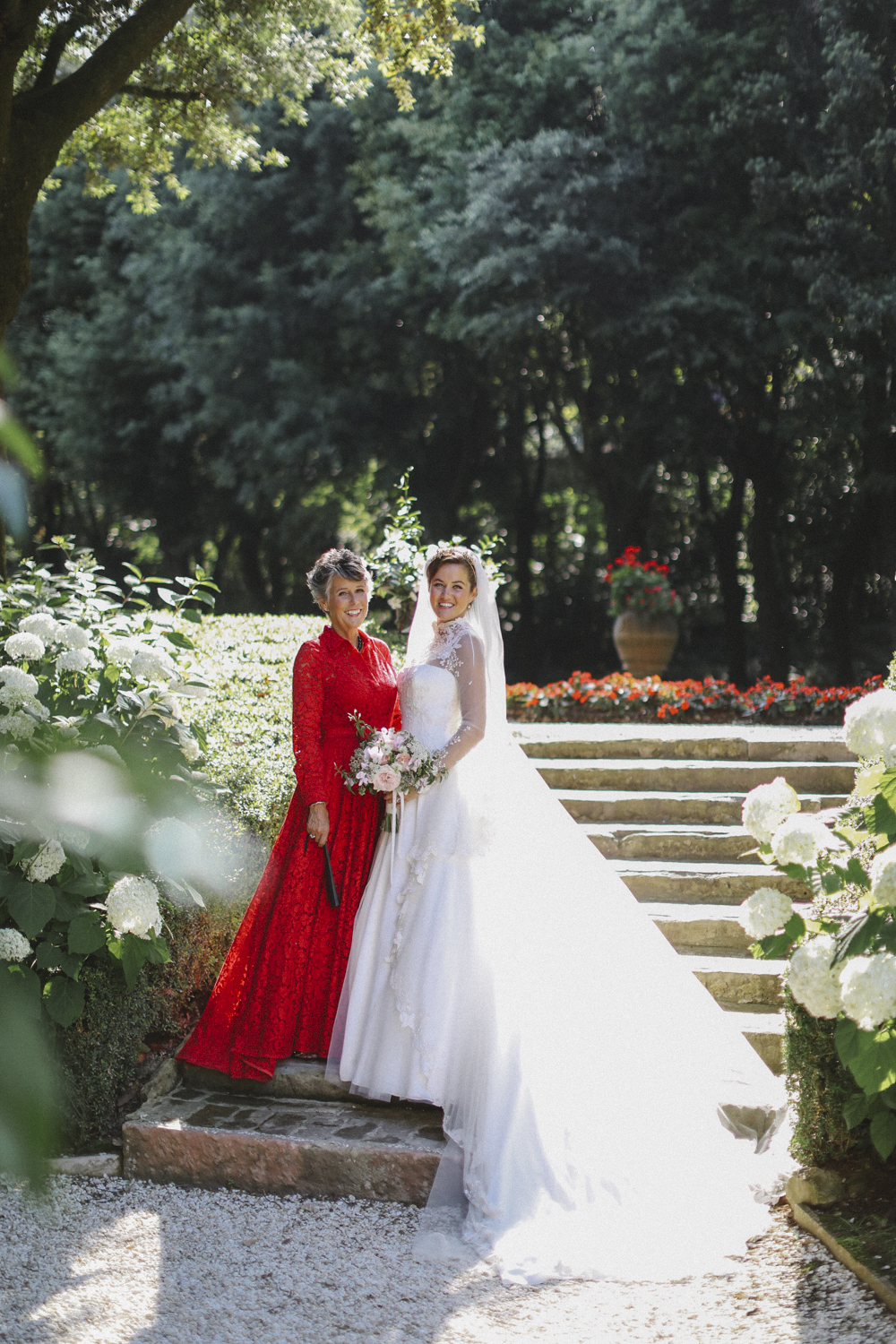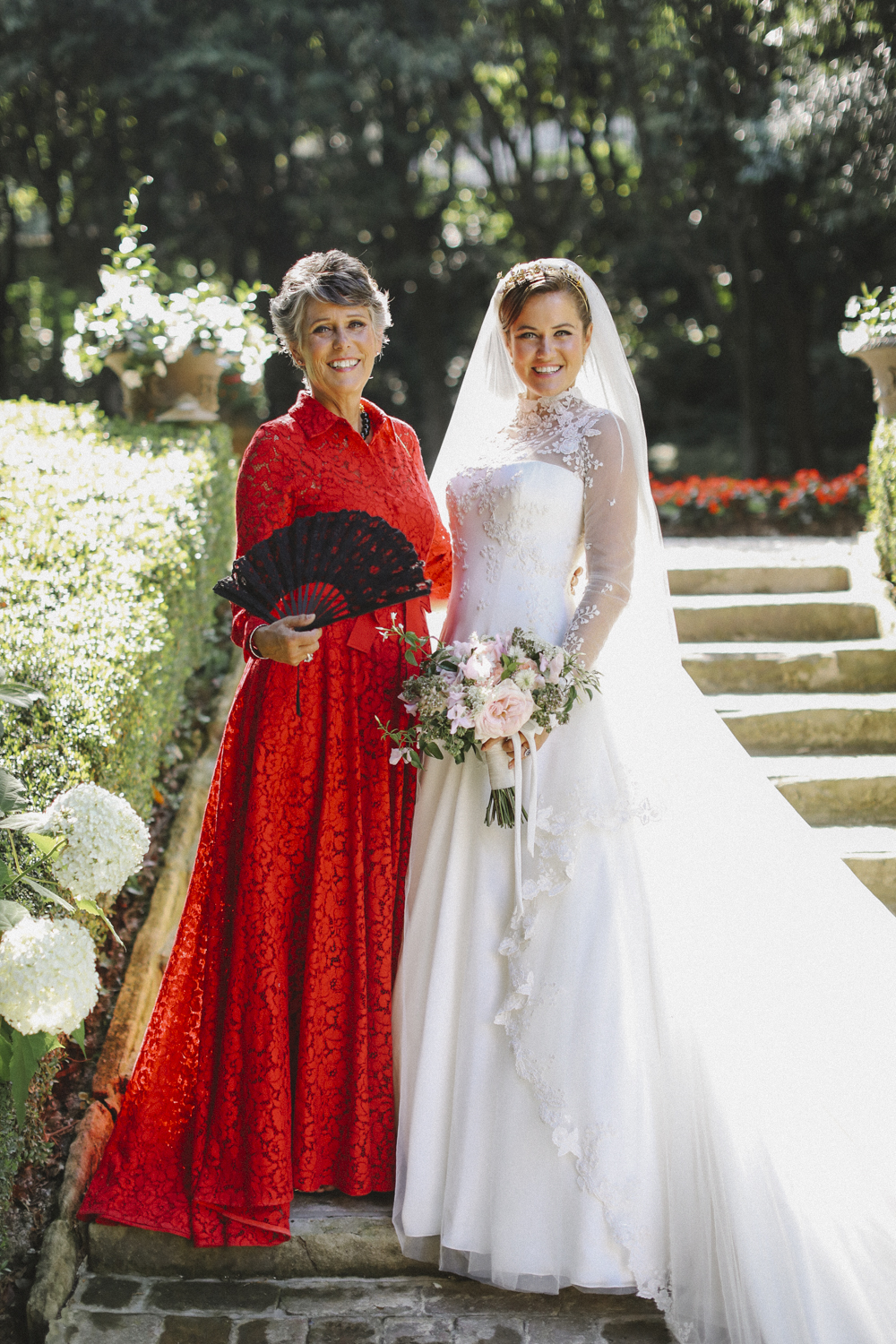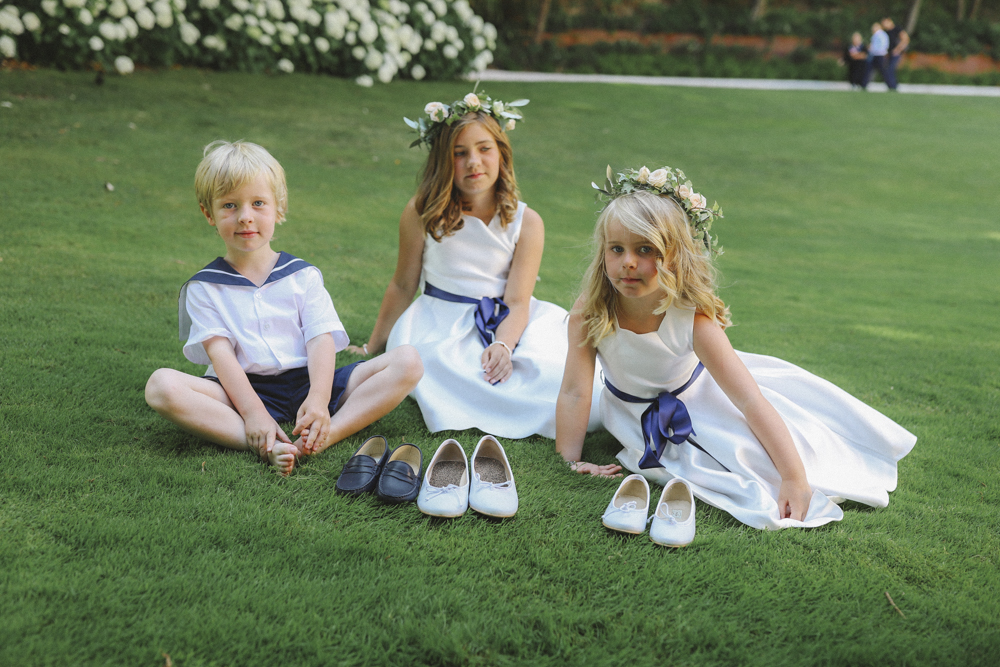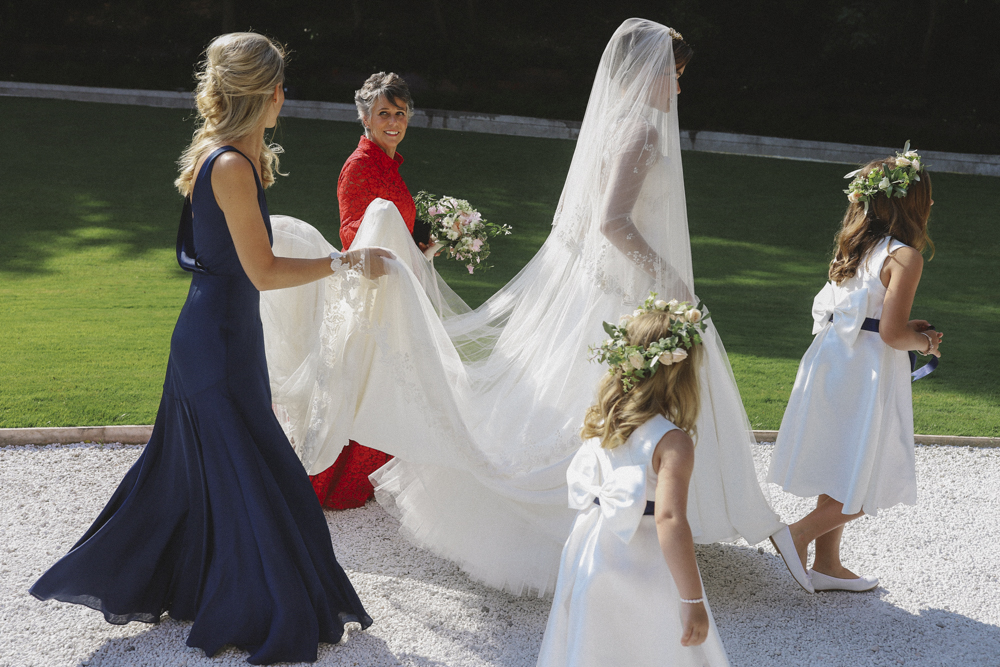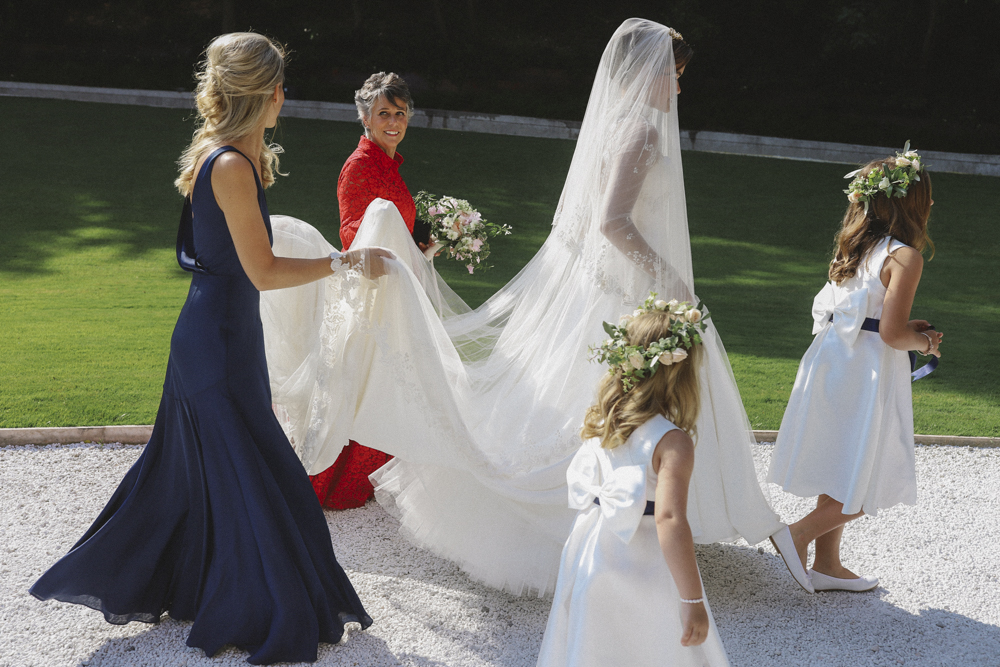 The high neck and long sleeves offer an air of regality to Rosie's look whilst the placement of the embroidery kept the look soft and feminine.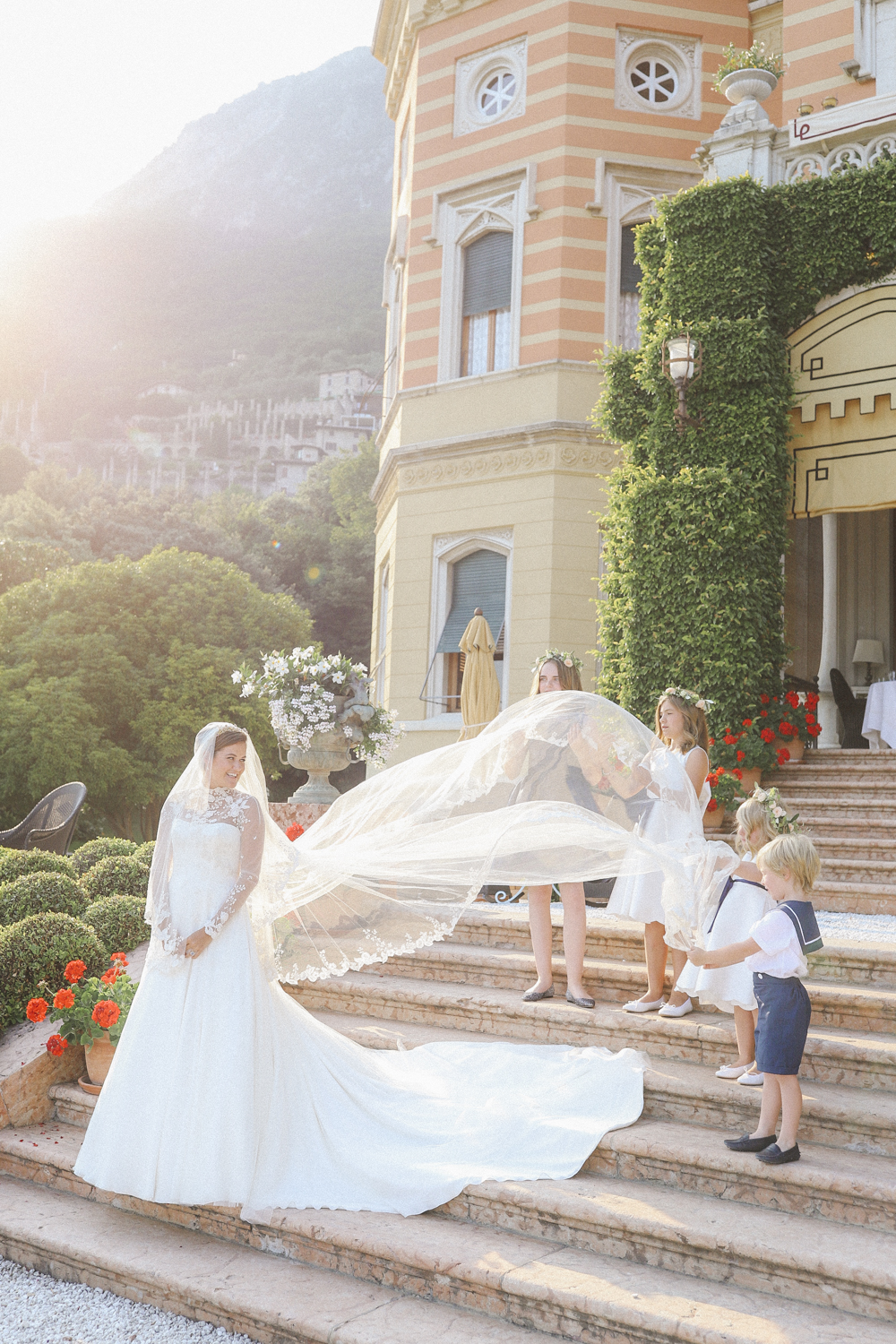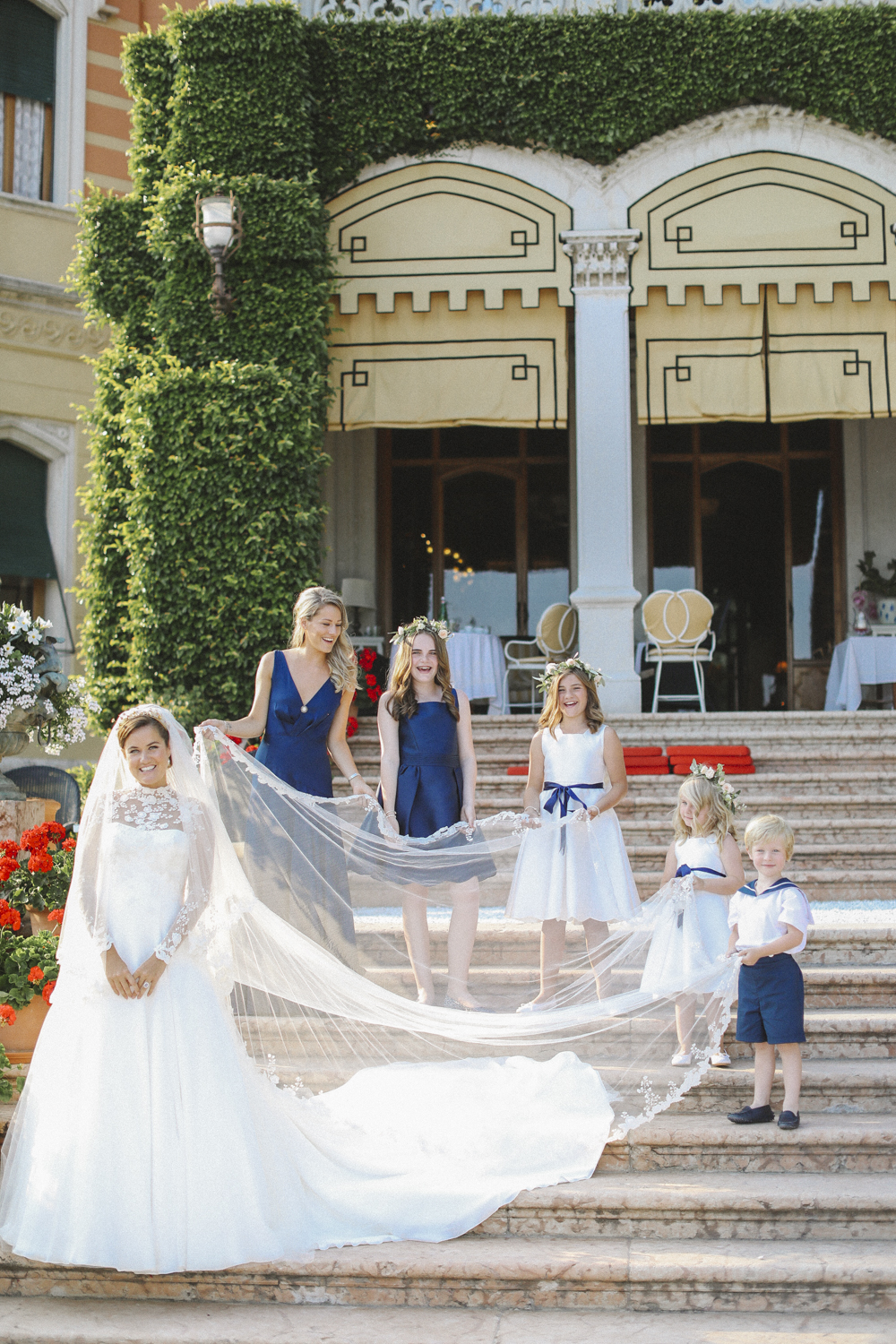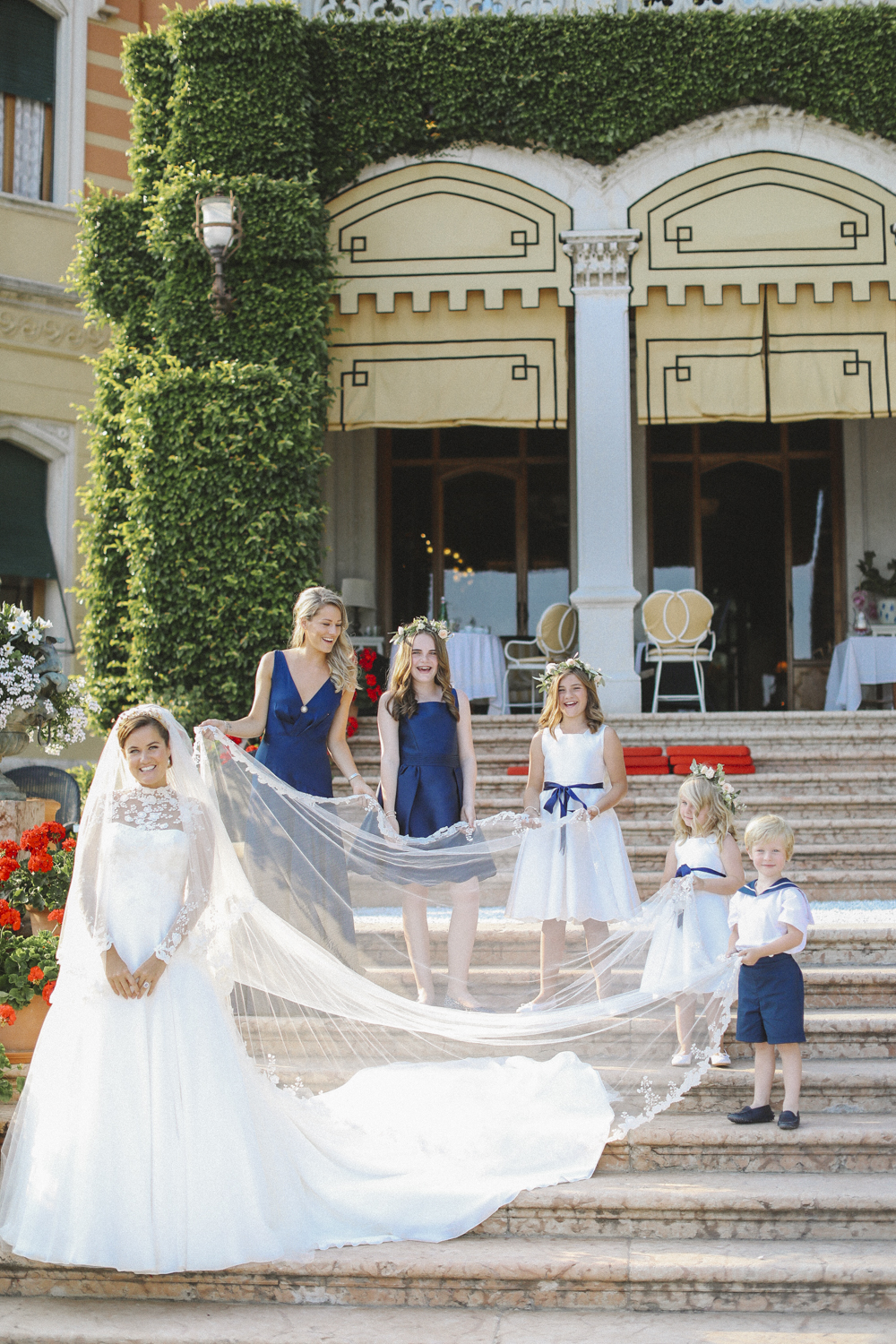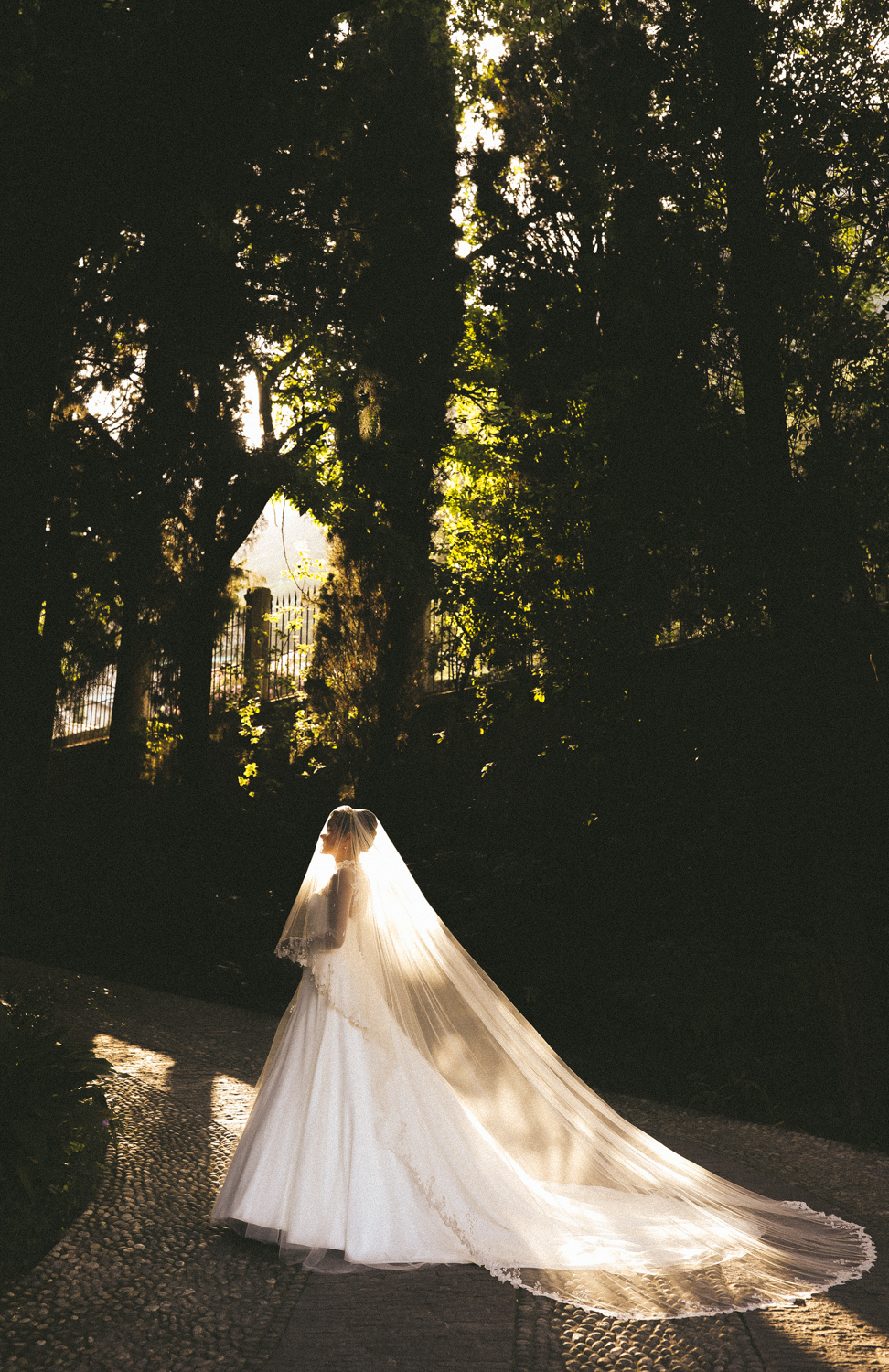 Each motif was carefully mapped out and positioned on Rosie: petals wove their way up from the cuffs of the dress and trickled organically from the high neckline, as if gently scattered over the bodice and down the skirt.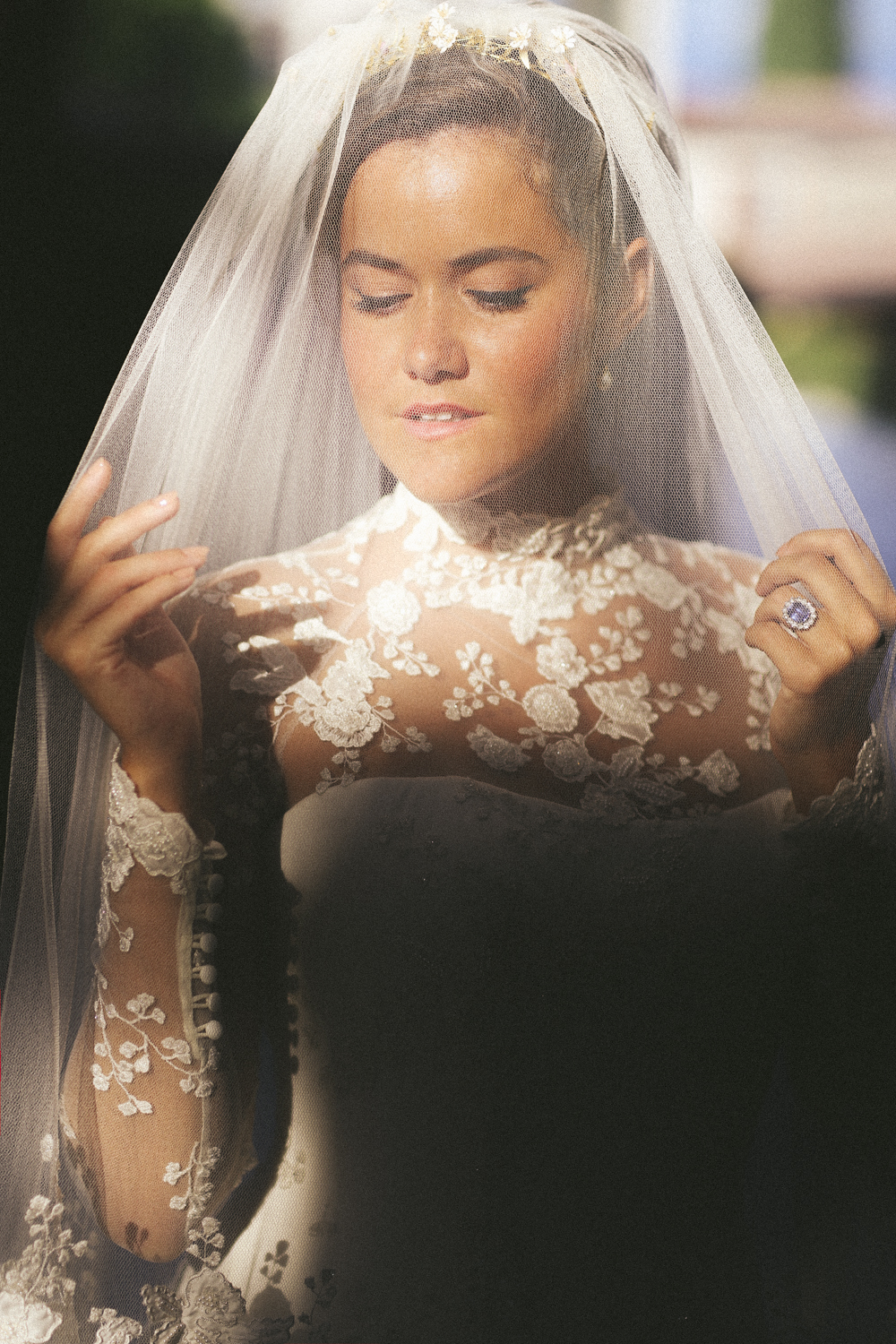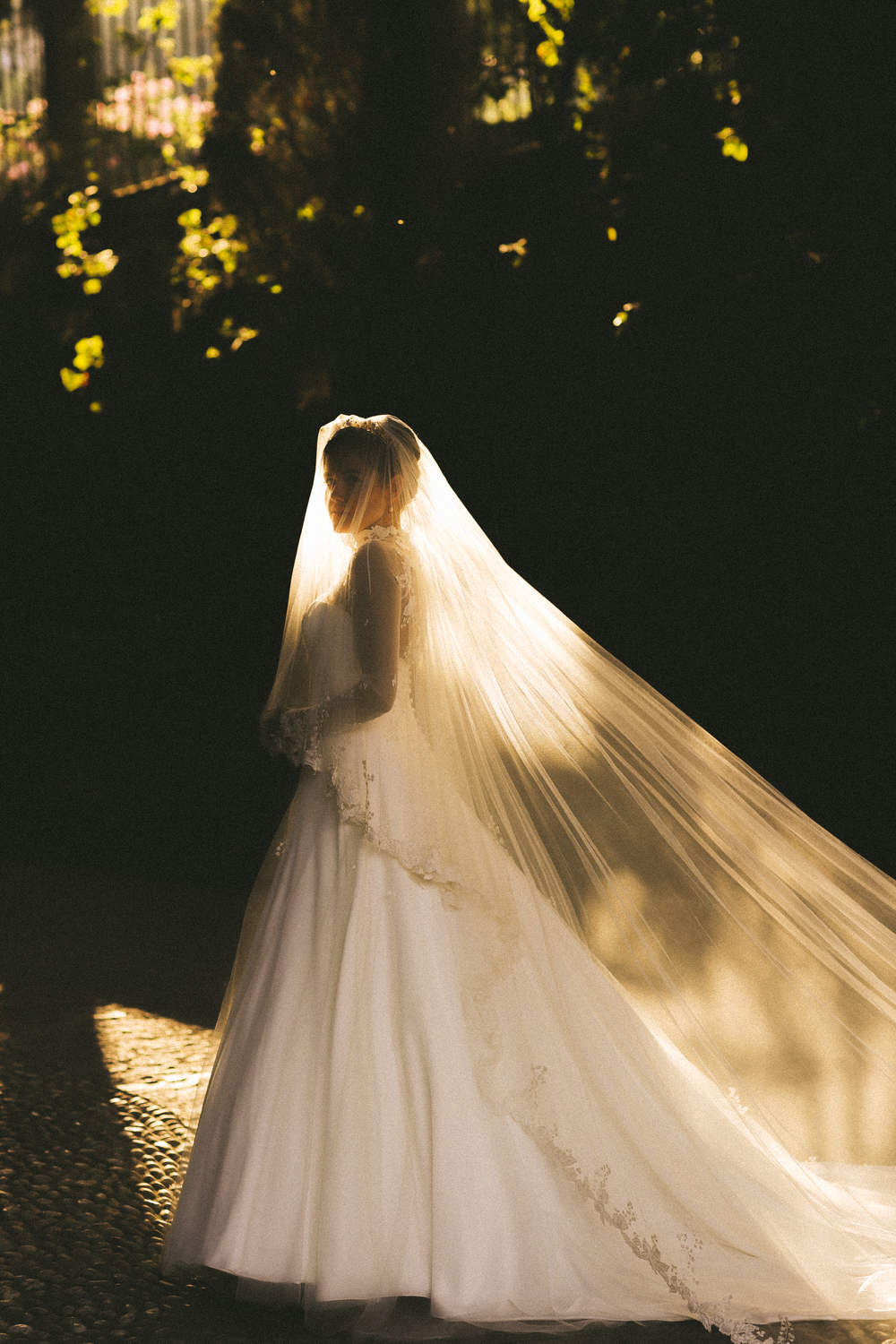 With a Couture Phillipa Lepley wedding dress and veil, every element is meticulously planned so that each layer enhances the one beneath and above to create one cohesive, couture look.
Phillipa Lepley is recognised globally as a leading British wedding dress and eveningwear designer, renowned for bespoke couture dresses of the utmost luxury. Her wedding dress shop in London, Chelsea, has over 50 dresses, all of which have been made in England from start to finish at her atelier.
Read Rosie's blog post about her Phillipa Lepley wedding dress here: https://www.thelondoner.me/2018/07/the-wedding-dress.html
Photo Credits: Rose Thomas.
SaveSave
SaveSave
SaveSave
SaveSave
SaveSave
SaveSave
SaveSave