Phillipa Lepley Bride Emily
Emily had a very clear vision of what she wanted her wedding dress to look like, and when she got engaged to Tears for Fears founder, Roland Orzabal, she felt drawn to Phillipa Lepley by the beautiful silhouettes, embroideries and fabrications to choose from. She says, 'my mom and my sister had flown from America in 2019 to go to Phillipa Lepley with me for the first time. I had tried on a few other dresses but when I tried on the Marielle Maiden's Fern dress, they both cried. For me, it felt like the one, and in their faces I could see that it was.'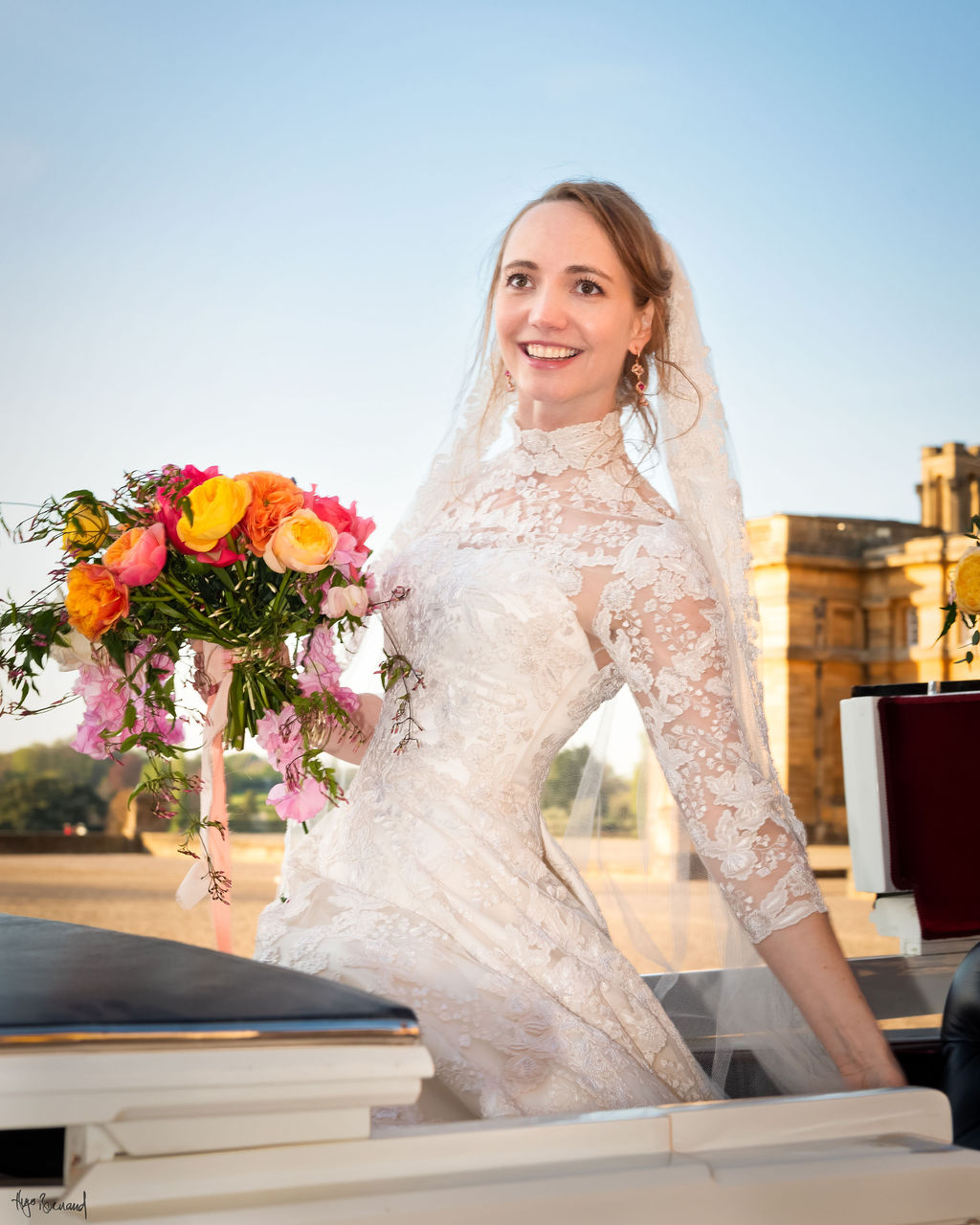 Emily's Phillipa Lepley couture dress was hand-embroidered from top to bottom with maiden's fern, primroses and orchids using appliqué, satin stitch and pearl beading.  With patterns entirely unique to each bride, the placing of every embroidered motif is significant and intentional, positioned to suit the individual and creating a completely one-off dress.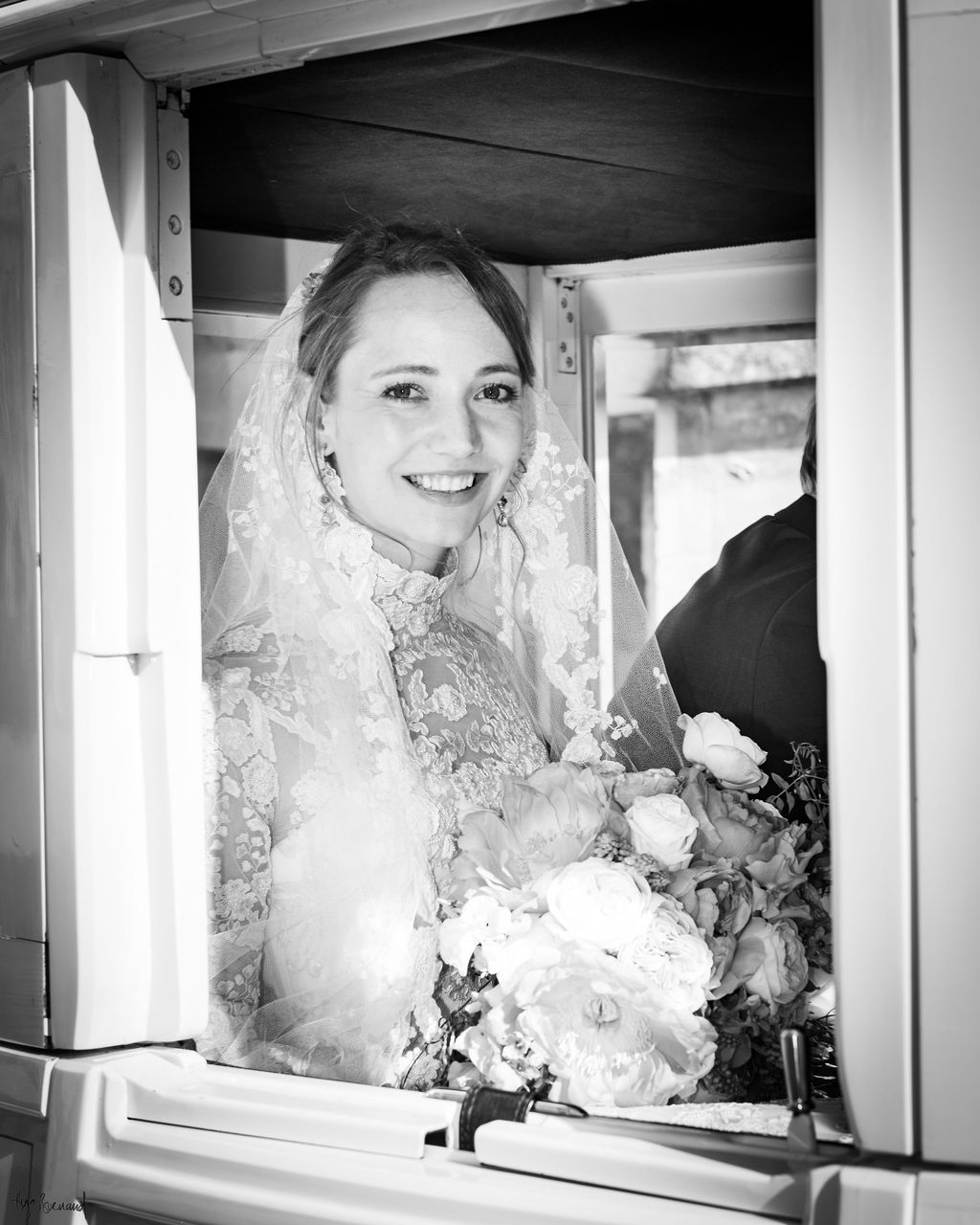 Emily opted for her dress to feature ¾-length sleeves, a long line of buttons at the back and a signature Phillipa Lepley box pleat in the train. Beneath the embroidery was a corseted strapless satin bodice and a full skirt built from layers of satin and satin organza, adding structure and a sense of lightness at the same time. Emily says, 'I adore maidenhair ferns, orchids, and primroses. I love the ballgown shape, its many layers and embroidery, but also the fact that it felt perfectly balanced and elegant.'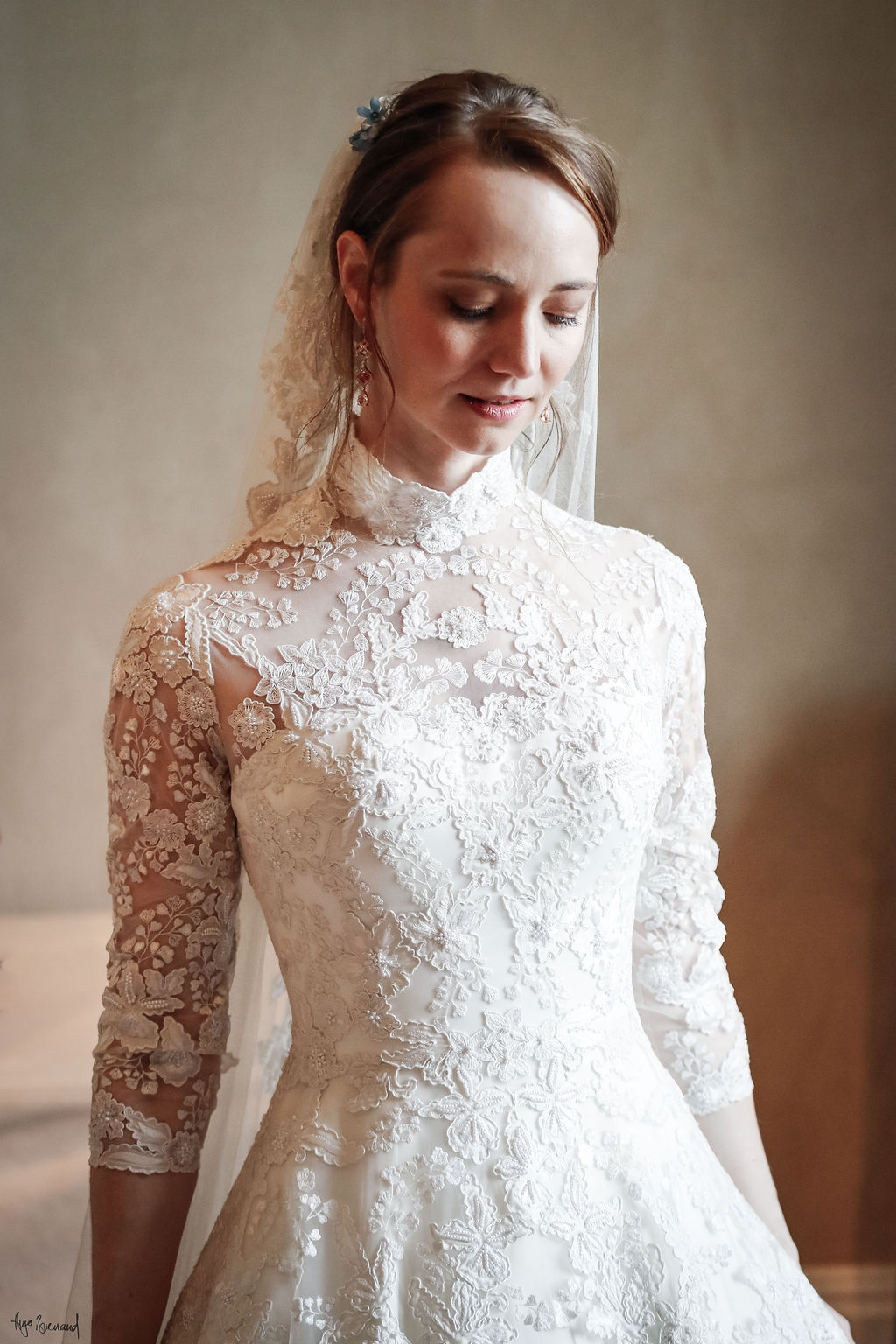 'The Phillipa Lepley team were immensely helpful with input and design, and throughout the fittings process. I saw how much work went into my fittings, and I can't imagine what the team were doing behind the scenes to create such an impressive, intricate dress. Their attention to detail was extraordinary.'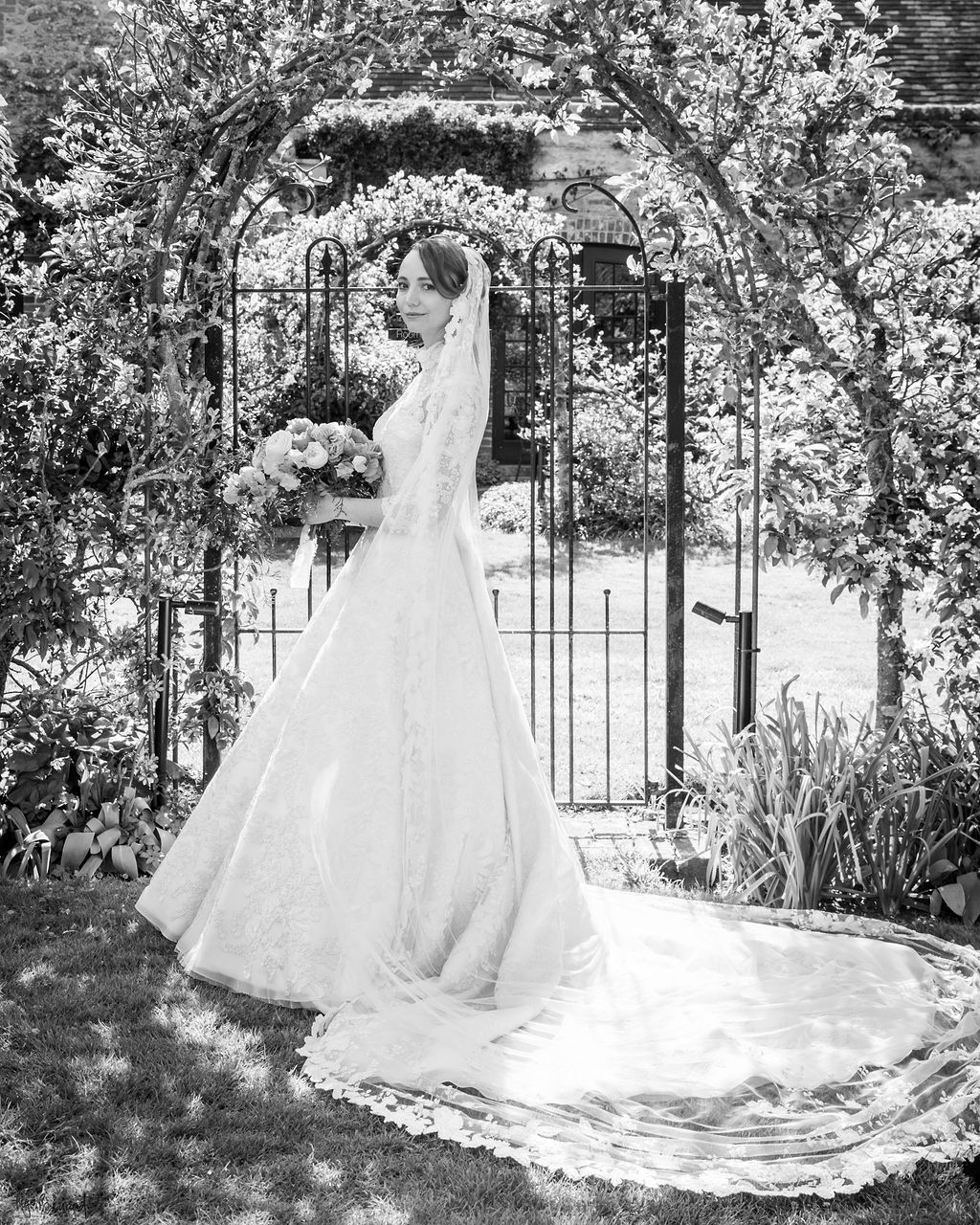 Embroidered onto Emily's beautiful bespoke single-tier silk tulle veil was the date of her wedding day, her and her husband's names, a sunflower, a crescent moon with stars and a rose and a wolf which sat just beneath the moon. Each of these personal additions were hand drawn by our Head of Embellishment for Emily's approval, before being placed within her embroidery in her chosen position. She says, 'I considered forgoing a veil but to my surprise, I absolutely loved it because I have never had anything like it. The veil was the longest most beautiful thing I've ever worn.' Bespoke and custom veils not only complete a bride's look; they become an invaluable keepsake.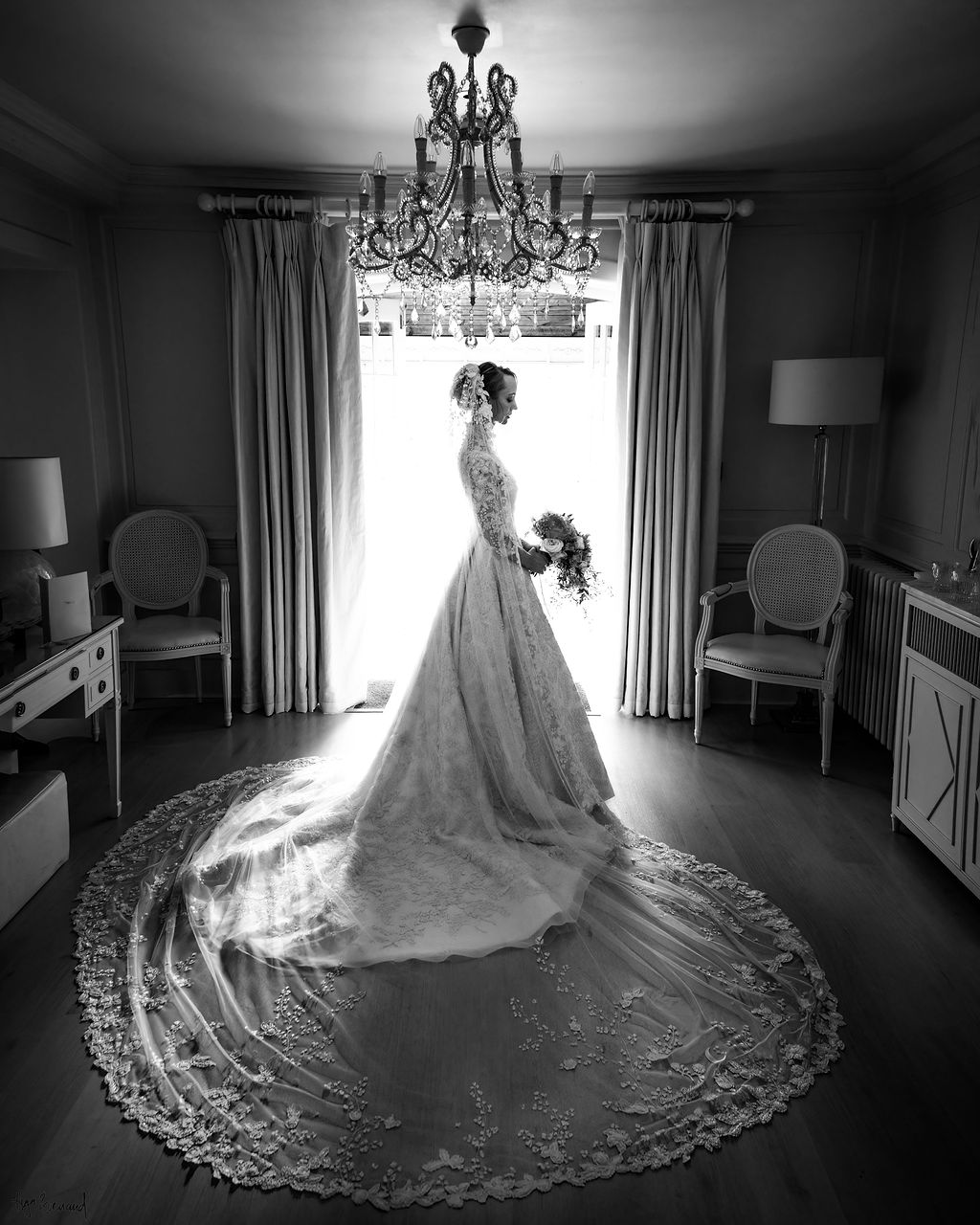 Emily and Roland's wedding was postponed twice due to the pandemic, meaning that their planning evolved over time. Their ceremony and reception were held at Blenheim Palace, with its backdrop of breath-taking 18th-century Baroque architecture and exquisite gardens.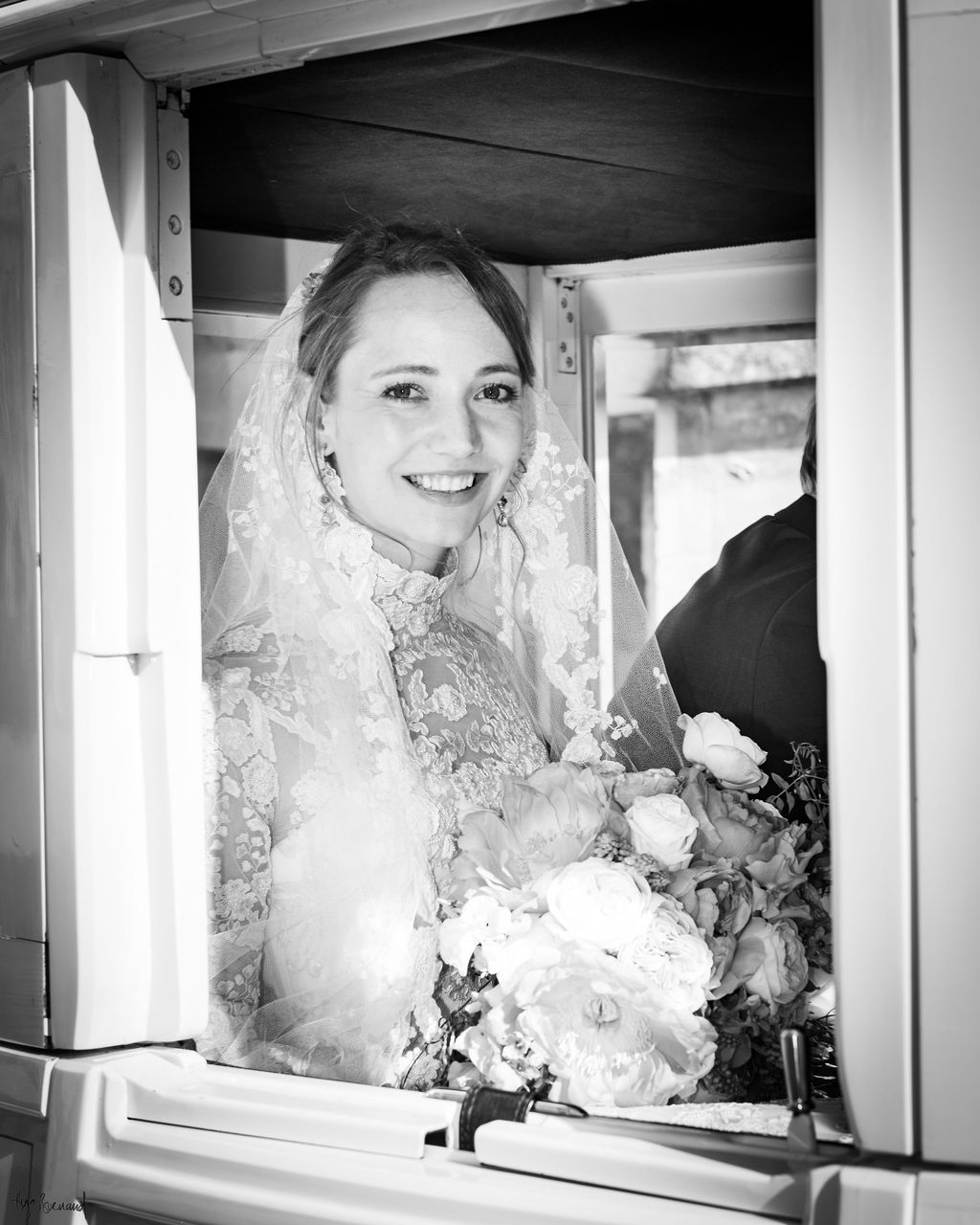 'We wanted the feeling of a forest or some sort of wilderness inside of a palace. Our day was a journey, an adventure, moving from room to room, and some of it was enjoyed outside. We had colourful spring flowers, dinner using organic farm-to-table ingredients, and donations to a charity rather than a registry. Rather than giving gifts, we had trees planted in honour of each person who attended. Some of the most special moments were Roland's mom walking him down the aisle, the carriage ride with my dad to Blenheim, the thoughtful speeches, our vows to each other, the orchestra and the songs they learned for us, and then the unbelievable Scottish band, Clanadonia, which was a complete surprise to the guests and groom. Another highlight was our entrance as a married couple after photographs and before the reception. All of the guests were waiting on the steps of Blenheim Palace. Roland and I arrived in a horse and carriage to an instrumental version of 'Someday My Prince Will Come' and my mom said the horses were prancing to the music.'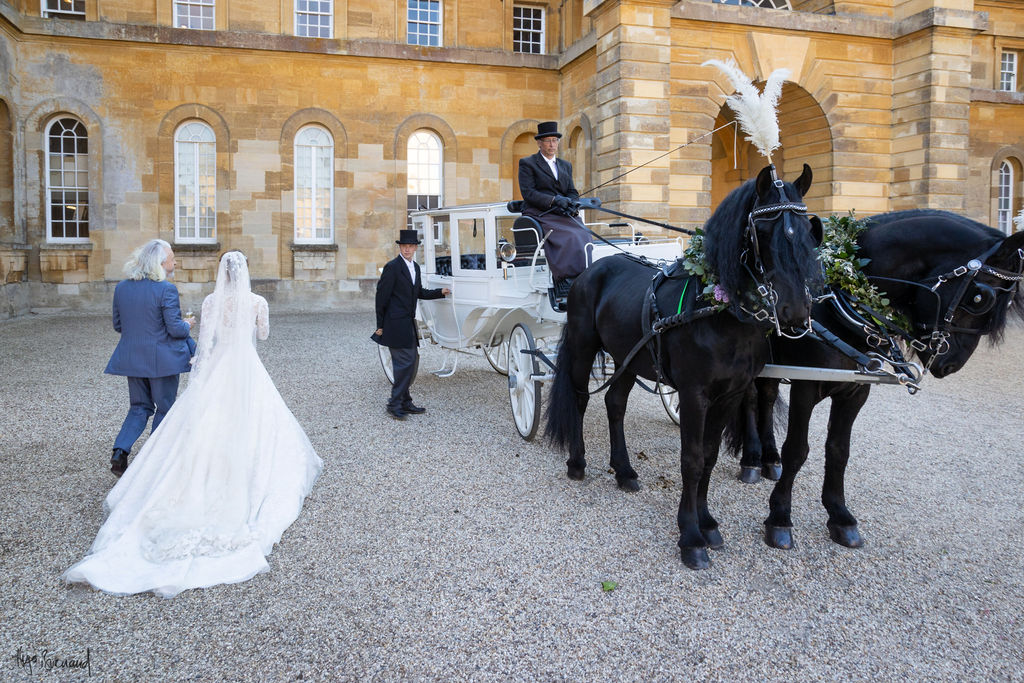 'Comments on my dress were abundant throughout the evening and I just felt so elegant, beautiful, stunning… like I was wearing something no one had ever worn before in the world, as it was designed solely for me! It gave me incredible posture and confidence. I loved touching the dress, the bodice, the layers, and loved how it moved when I walked around the room.'
Photography: Hugo Burnand @hugoburnand
Venue: Blenheim Palace 
Phillipa Lepley is recognised globally as a leading British wedding dress and eveningwear designer, renowned for bespoke couture dresses of the utmost luxury. Her wedding dress shop in London, Chelsea, has over 50 dresses, all of which have been made in England from start to finish at her atelier.
Emily advises those currently planning a wedding to 'go with [their] instincts and passions. There are SO many decisions you have to make and if you enjoy creative projects, this day becomes a way to express yourselves as a couple and also spoil your guests and yourselves with an unforgettable experience. And lastly… a horse and carriage was one of the smallest expenses, but made us feel like yes… we are in a fairy tale.'