Monogrammed & Personalised Veils
Phillipa Lepley specialises in bespoke bridal wear, and that doesn't stop at the wedding dress. Brides can work closely with the design team to create a wedding veil especially for them with their new initials or the wedding date monogrammed on.
A monogrammed veil will be embroidered by the Phillipa Lepley seamstresses in the Chelsea atelier. The expert team translate the chosen lettering on to silk organza before transferring the organza to the veil in the discussed position. They then embroider around the letters directly on to the veil using cotton thread in the shade of ivory that is complementary to the veil. The excess organza is trimmed away to reveal the finished lettering.
Depending on the bride's desired completed design, finely hand embroidered lettering can also be intricately stitched directly into the tulle of the veil. Often completed in an elegant, cursive script, this intricate thread work requires the most skilled of hands to complete with every stitch perfectly placed.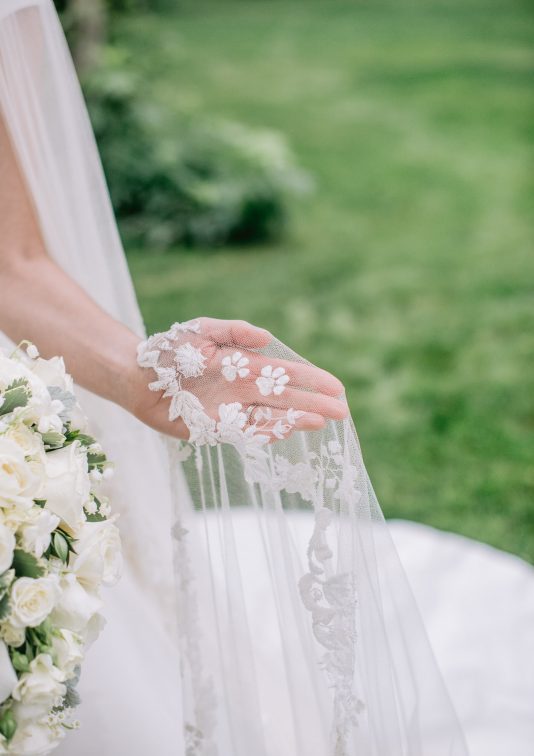 Brides may opt to have a very discreet monogram, that only the seamstress and the bride herself know is there, or they may choose a much more prominent monogram feature that is central to the whole design.
Monogrammed initials, or other more personal bespoke additions such as a family emblem or characters illustrated to tell a family story, can be incorporated seamlessly into the design of the veil – complementing the lace or embroidered design, or standing alone on a cathedral length silk tulle veil as a statement. The Phillipa Lepley team will work closely with each bride, offering their guidance and expertise to bring the client's vision to life for their wedding day.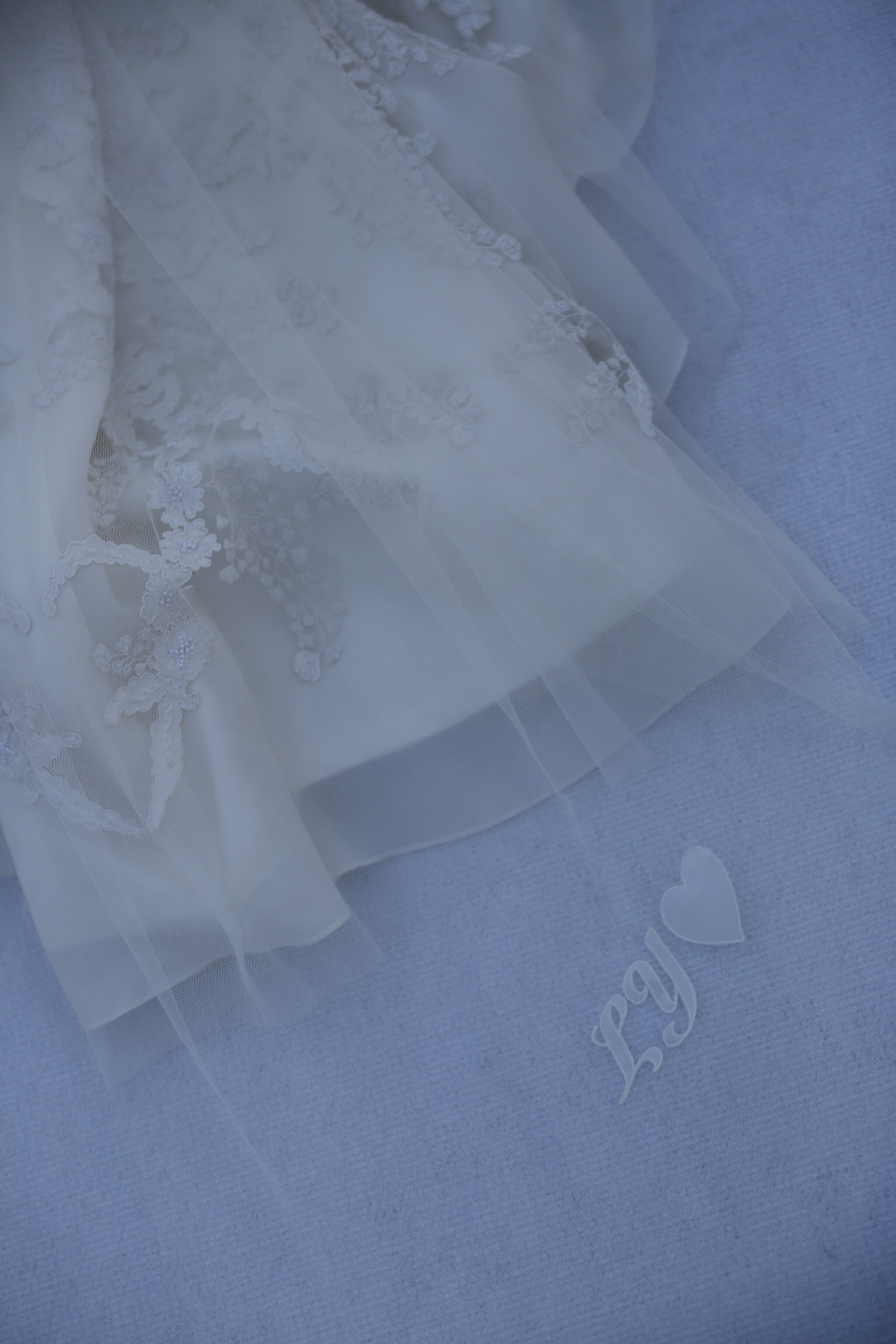 Bespoke and custom veils perfectly exemplify everything that Phillipa Lepley represents – artisanal luxury, exquisite craftsmanship and impeccable detail. They not only complete a bride's look, but they are treasured forever and become an invaluable keepsake.
At Phillipa Lepley anything is possible – the shop consultants and atelier team work closely to create the perfect dress and the perfect veil, designed for the individual.
Phillipa Lepley is recognised globally as a leading British wedding dress and eveningwear designer, renowned for bespoke couture dresses of the utmost luxury. Her wedding dress shop in London, Chelsea, has over 50 dresses, all of which have been made in England from start to finish at her atelier.