Italy, with its rich history, breathtaking landscapes, and sumptuous cuisine, sets an enchanting stage for couples to wed.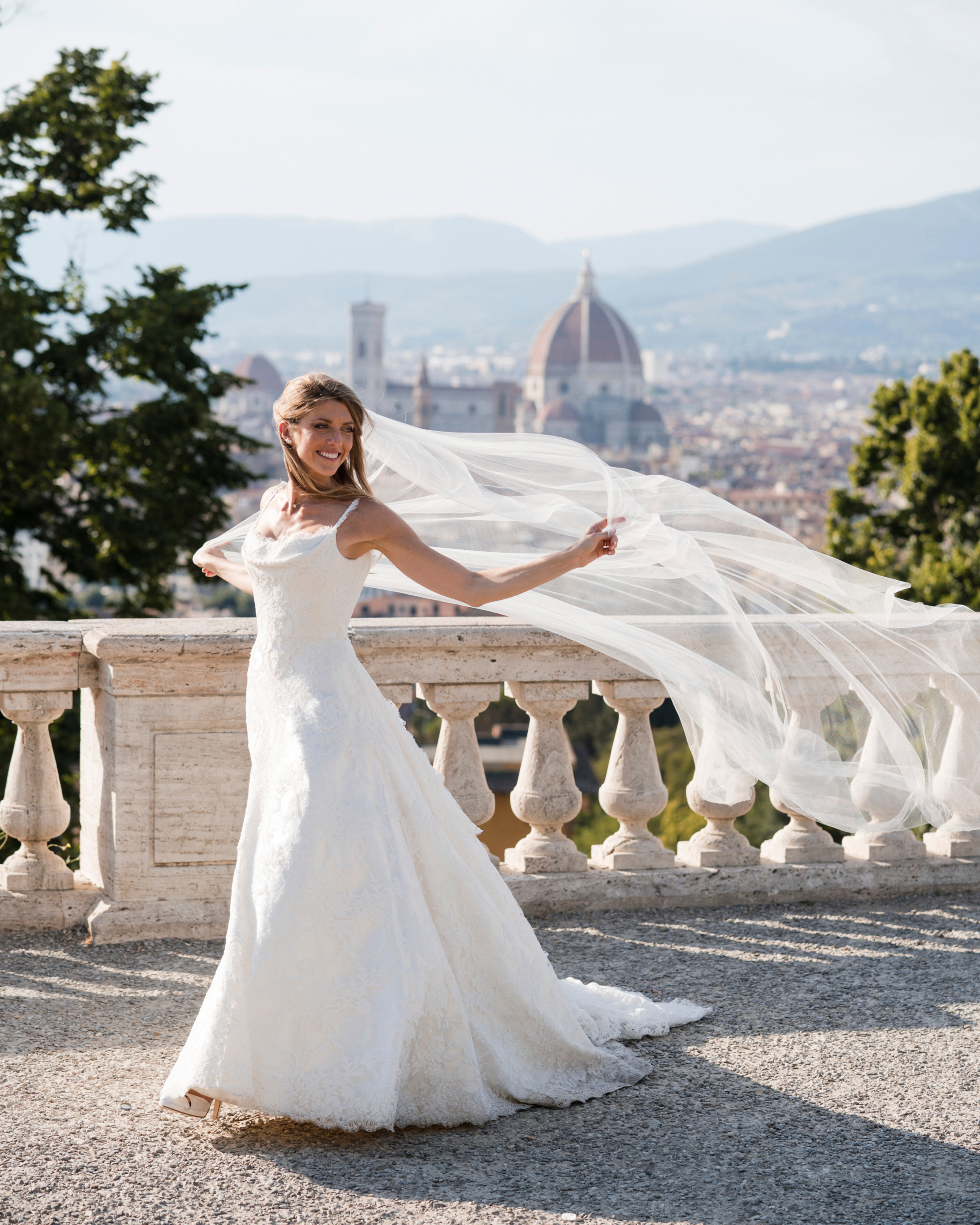 Phillipa Lepley Bride Lisa married in Florence. Photography by David Wheeler.
Whispering vows in a charming Tuscan villa surrounded by rolling hills or saying "I do" on the shores of the Amalfi Coast with the sparkling Mediterranean Sea as a witness – Italy is the destination wedding of choice for many discerning Phillipa Lepley brides.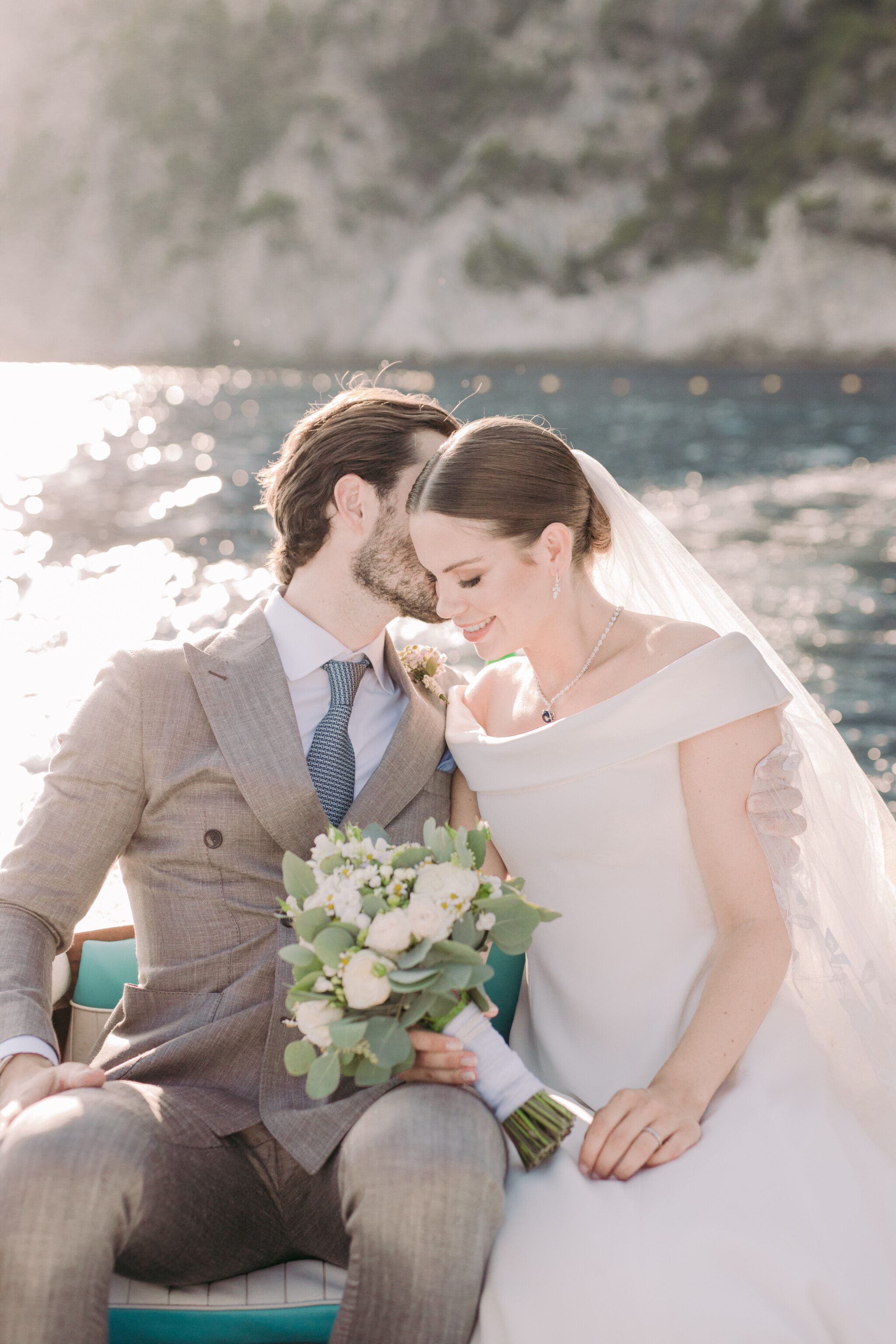 Phillipa Lepley bride Karolina was married in a beautiful Capri wedding. Photography by Gianni di Natale Photographers.
Italian weddings are a symphony of romance and culture, blending ancient beauty with modern celebrations, deserving to be perfectly complemented by an exquisite couture gown.
Just as the streets of Florence exude an effortless elegance, our couture wedding dresses are designed to encapsulate the same grace and sophistication, each meticulously crafted by hand in our London Atelier.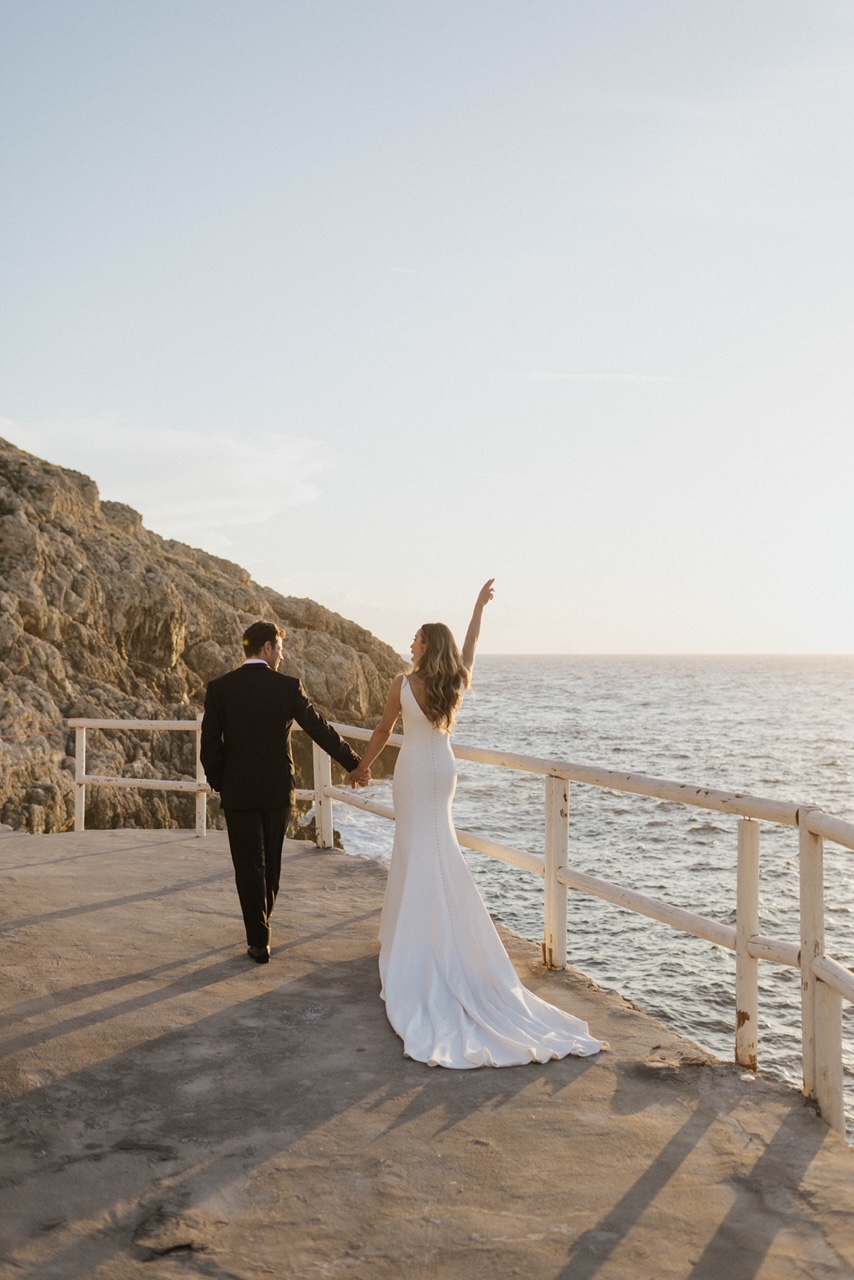 Phillipa Lepley bride Emma married in Capri. Photography by Yulia Longo Photography.
Our couture consultants work closely with each bride to create a bespoke bridal look that harmonises seamlessly with the chosen Italian setting.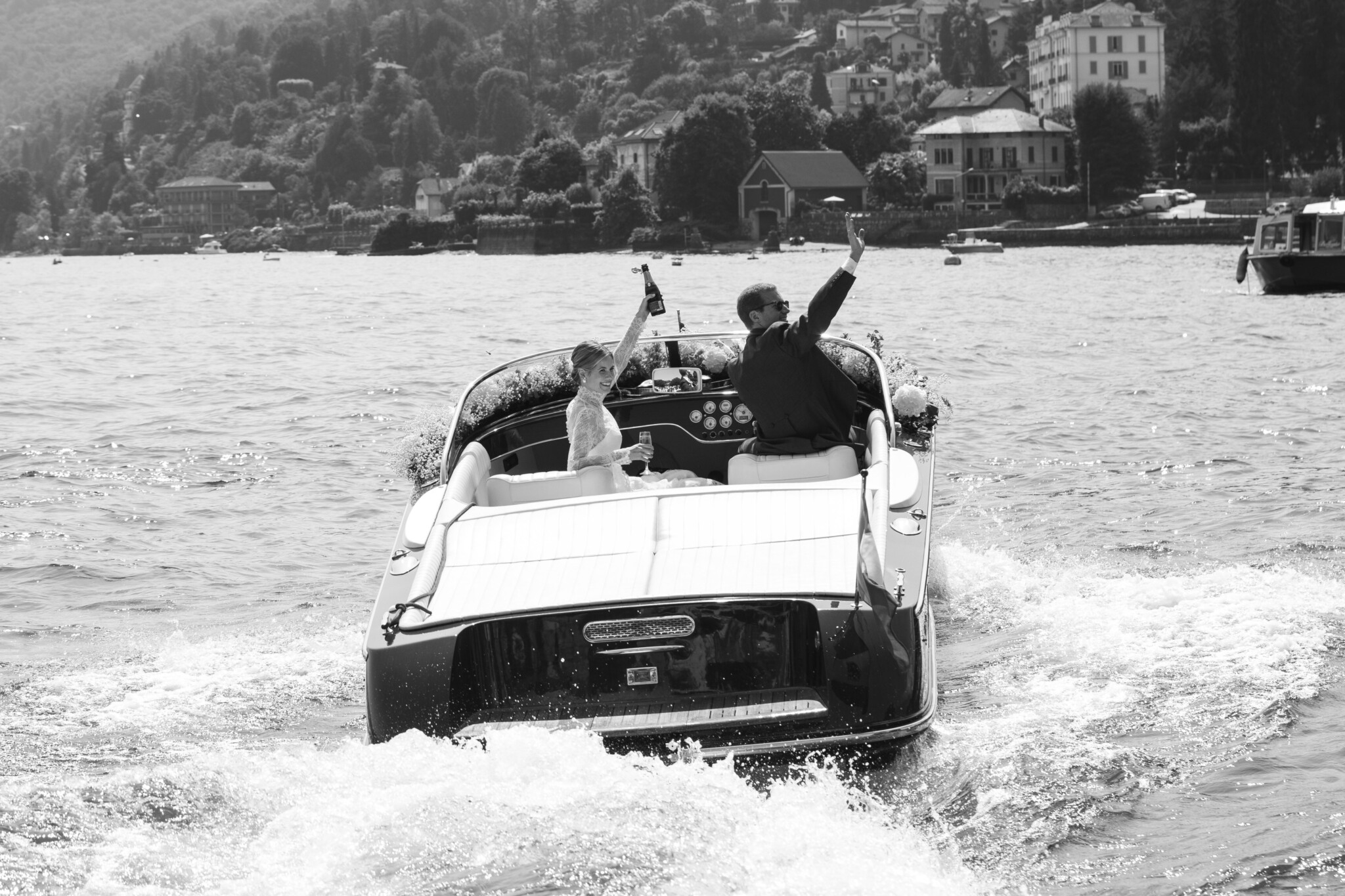 Phillipa Lepley Bride Leonor's Italian wedding.
For a vineyard wedding among the Italian hills, consider a flowing silk chiffon gown that moves like a gentle breeze, echoing the romance of the surroundings.
A gown adorned with delicate lace or intricate embroidery harmonises perfectly with the historical charm of an Italian castle wedding.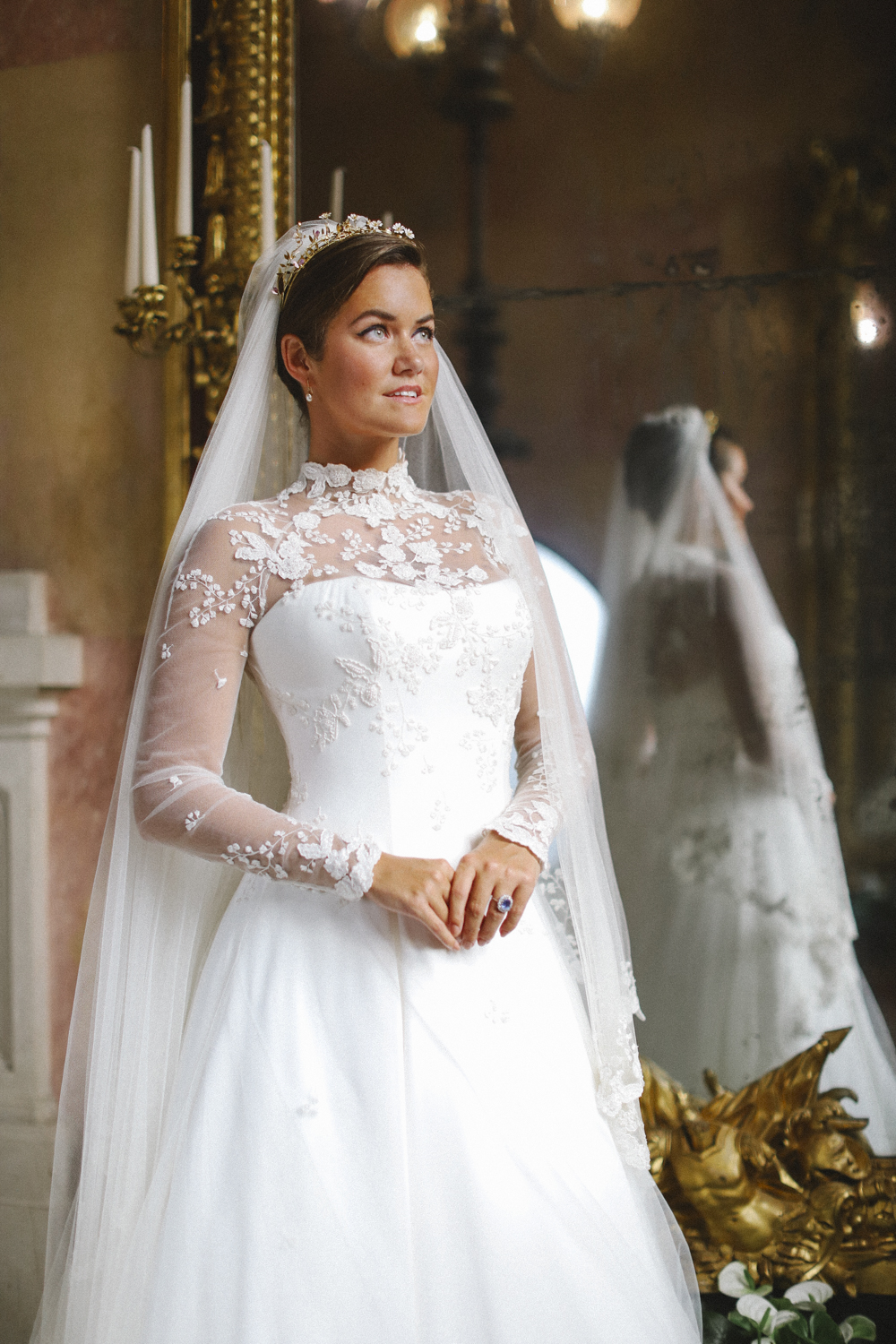 Phillipa Lepley bride Rosie Londoner's wedding in Lake Garda. Photo credits: Rose Thomas.
A duchess satin wedding gown exudes opulence, perfect for a glamorous celebration.
Each Phillipa Lepely creation is intricately tied to Italy, where Phillipa sources the finest Italian silks for every bespoke wedding dress. Phillipa's passion for draped satin is brought to life in the exquisite quality of duchess satin, crafted in mills near Lake Como.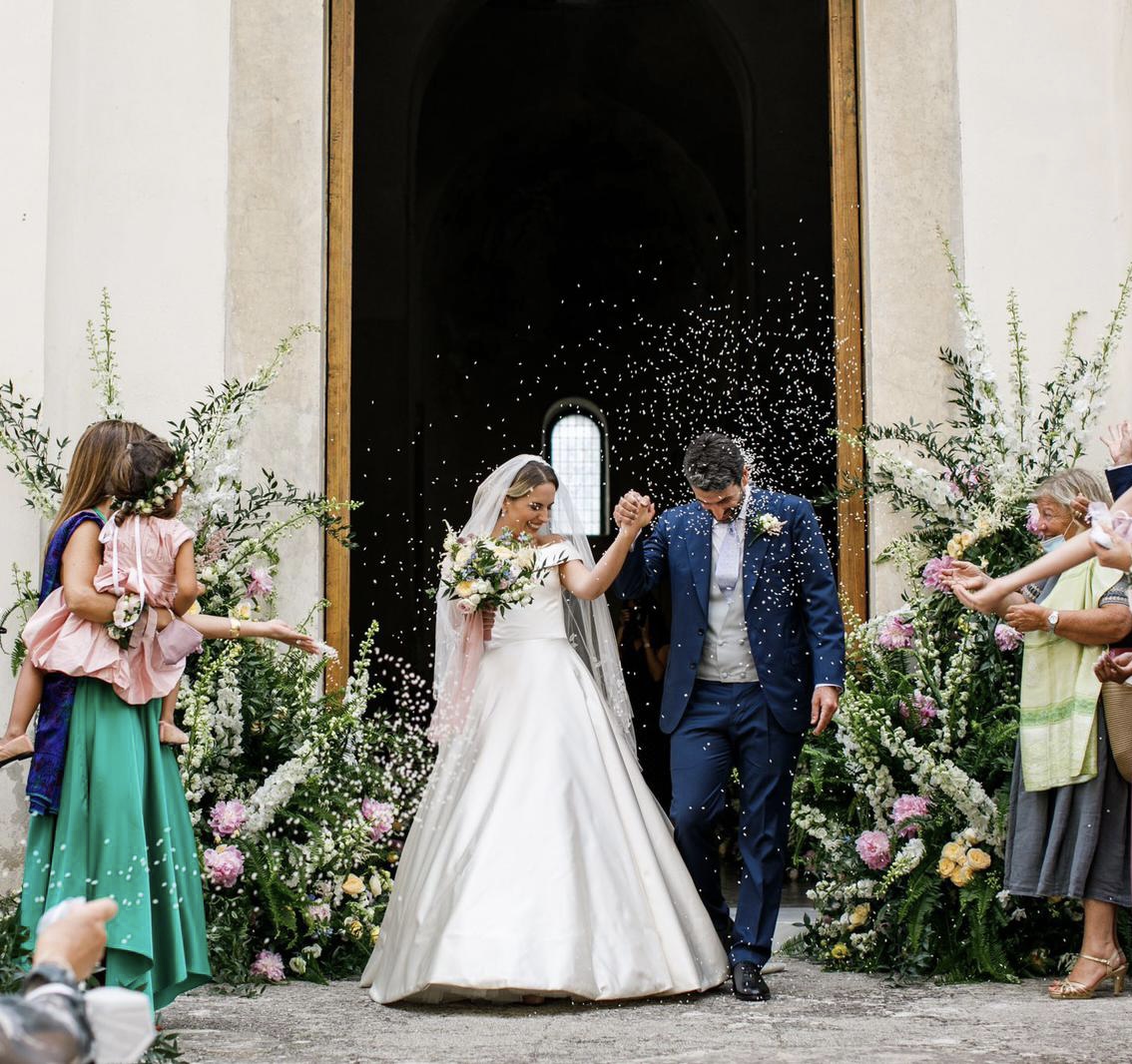 Phillipa Lepley bride Agata's Italian wedding on the Amalfi Coast.
Whether you're exchanging vows on the shores of Lake Garda or dancing the night away under the starlit sky of Positano, your couture wedding dress will encapsulate the romance, luxury, and timeless beauty that Italy embodies.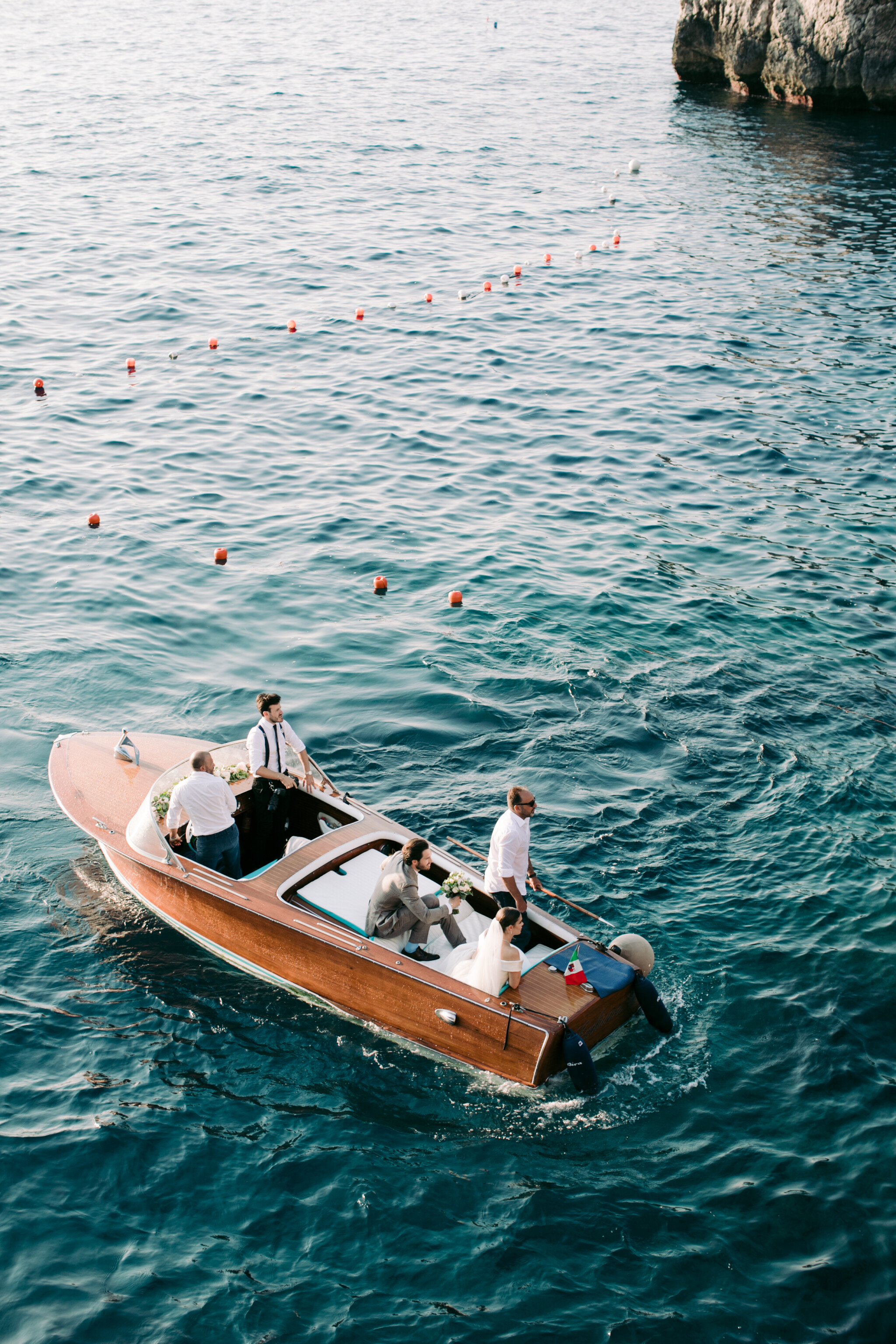 Phillipa Lepley is recognised globally as a leading British wedding dress and eveningwear designer, renowned for bespoke couture dresses of the utmost luxury. Her wedding dress shop in London, Chelsea, has over 50 dresses, all of which have been made in England from start to finish at her atelier.