The Bespoke Lace Wedding Dress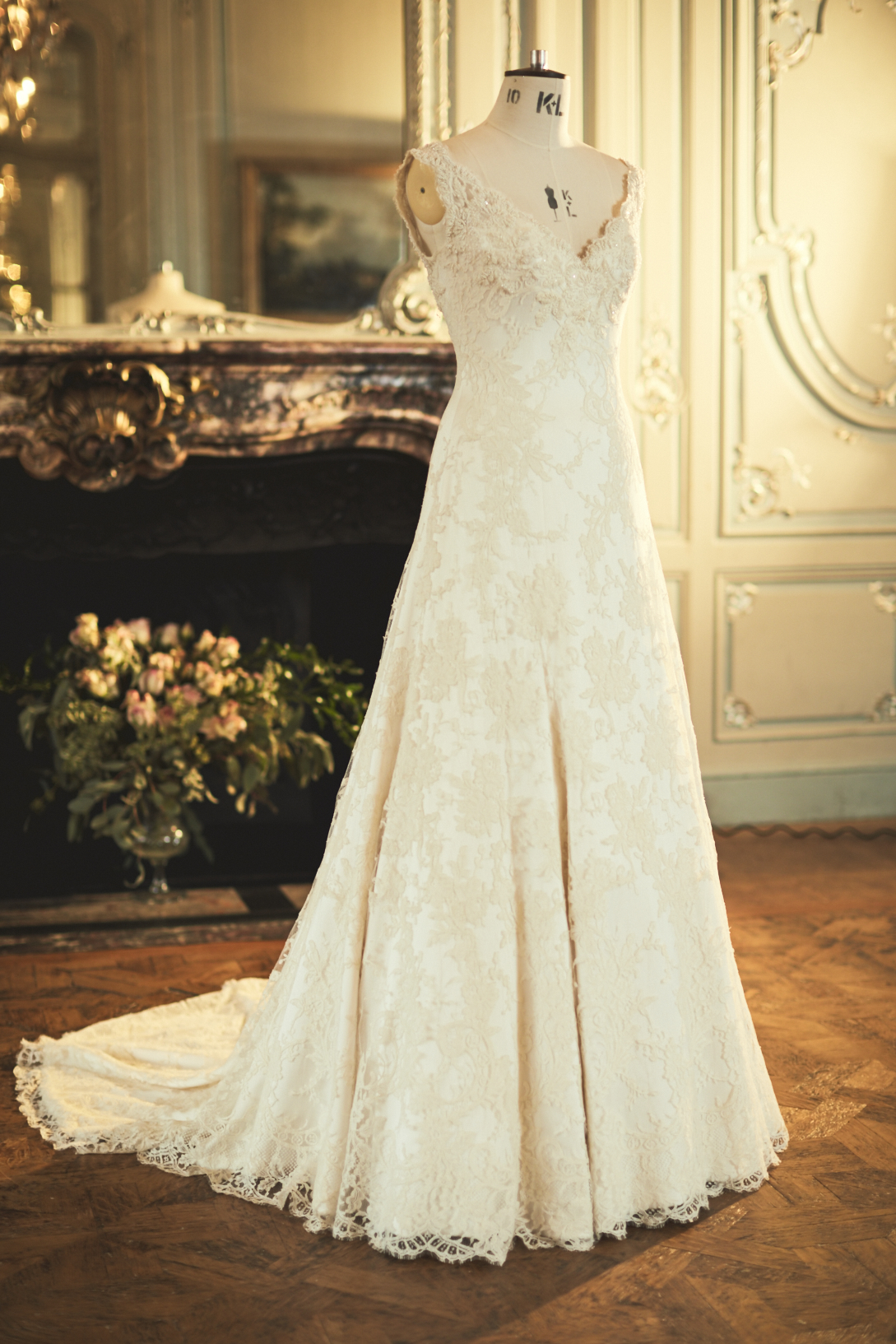 At Phillipa Lepley we use the finest lace for our bespoke lace wedding dresses. They are made in France especially for our atelier.
We work with a large variety of high-quality laces to create timeless bespoke lace wedding dresses and veils; From dense, corded lace to delicate Chantilly lace and sparkly, beaded lace.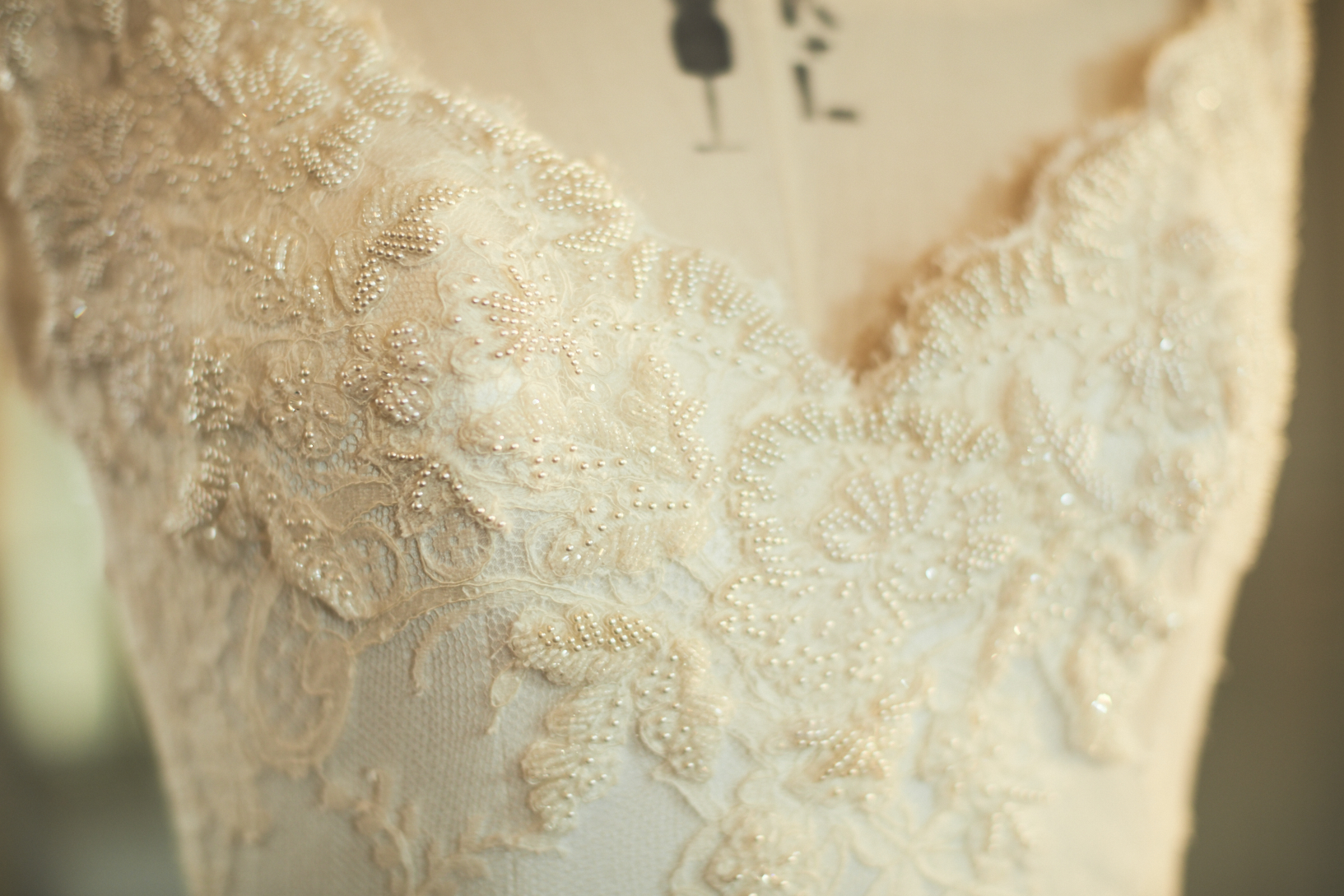 But it is what we do with the lace at our shop and studio that makes it so special and unique – the design and lace embroidery work that is completed by our team of highly-skilled shop experts and 'petite mains'…
At a bride's initial appointment, the shop team work with each bride to develop a bespoke design especially for them, guiding them through the endless possibilities. Flowers cascading over each shoulder, leaf motifs layered around the collar and down the sleeve or cherub angels dancing around the bodice, corded lace scalloping applied onto willowing hem and necklines… whatever magical design works best for the individual bride to flatter, accentuate and 'wow' will be carefully crafted and pinned in place at the silk fittings. Lace is cleverly used not only to paint a beautiful picture, but also to enhance the figure.
Once designed in the shop, our team of skillful embroiderers take the lace designs and bring them to life. Sections of individual laces are hand placed and appliquéd together to create a completely new fabric design for each couture wedding dress. The 'placement' of the lace is a detailed process, after which the onlooker would not be able to see any seams. Designs are developed organically over time, and the embroidery is a true labour of love.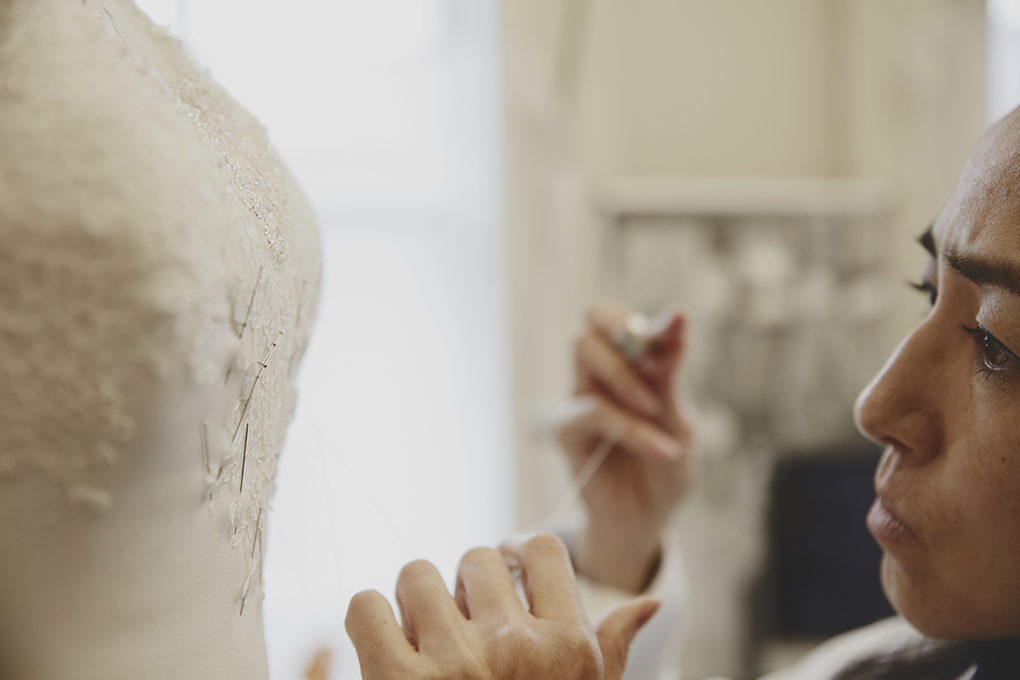 Our current collection features over twenty different French laces. From lace with hand-embroidered pearls to custom diamanté detail on a sweeping cathedral veil and lace bodices adorned with crystal and rose gold embroidery – it's these personal touches that take a simple tailored bridal dress to the next level of impeccable design.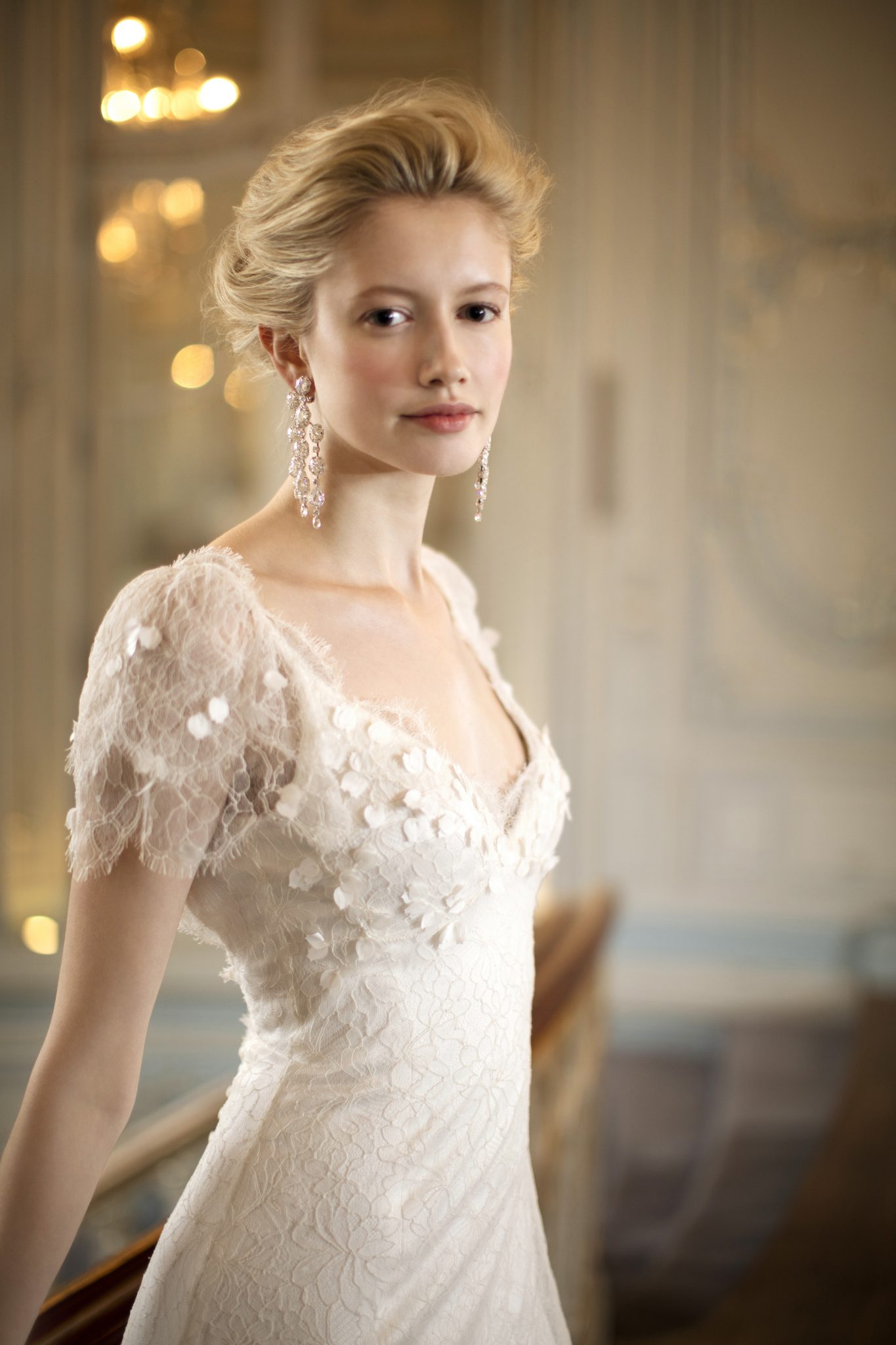 Phillipa Lepley is widely recognised as being the leading British couture wedding dress designer. Her wedding dress shop in London, Chelsea, has over 50 dresses, all of which have been made in England from start to finish at her atelier.
SaveSave
SaveSave
SaveSave
SaveSave
SaveSave