PHILLIPA LEPLEY BRIDE JOHANNAH
Married at the grand Hampton Court Palace, Phillipa Lepley bride Johannah wore a bespoke off-the-shoulder duchess satin gown with an intricate French lace bodice and sleeves. Her bespoke wedding gown was expertly sculpted and moulded to her during a series of couture fittings at the Phillipa Lepley Conservatory in Chelsea, London.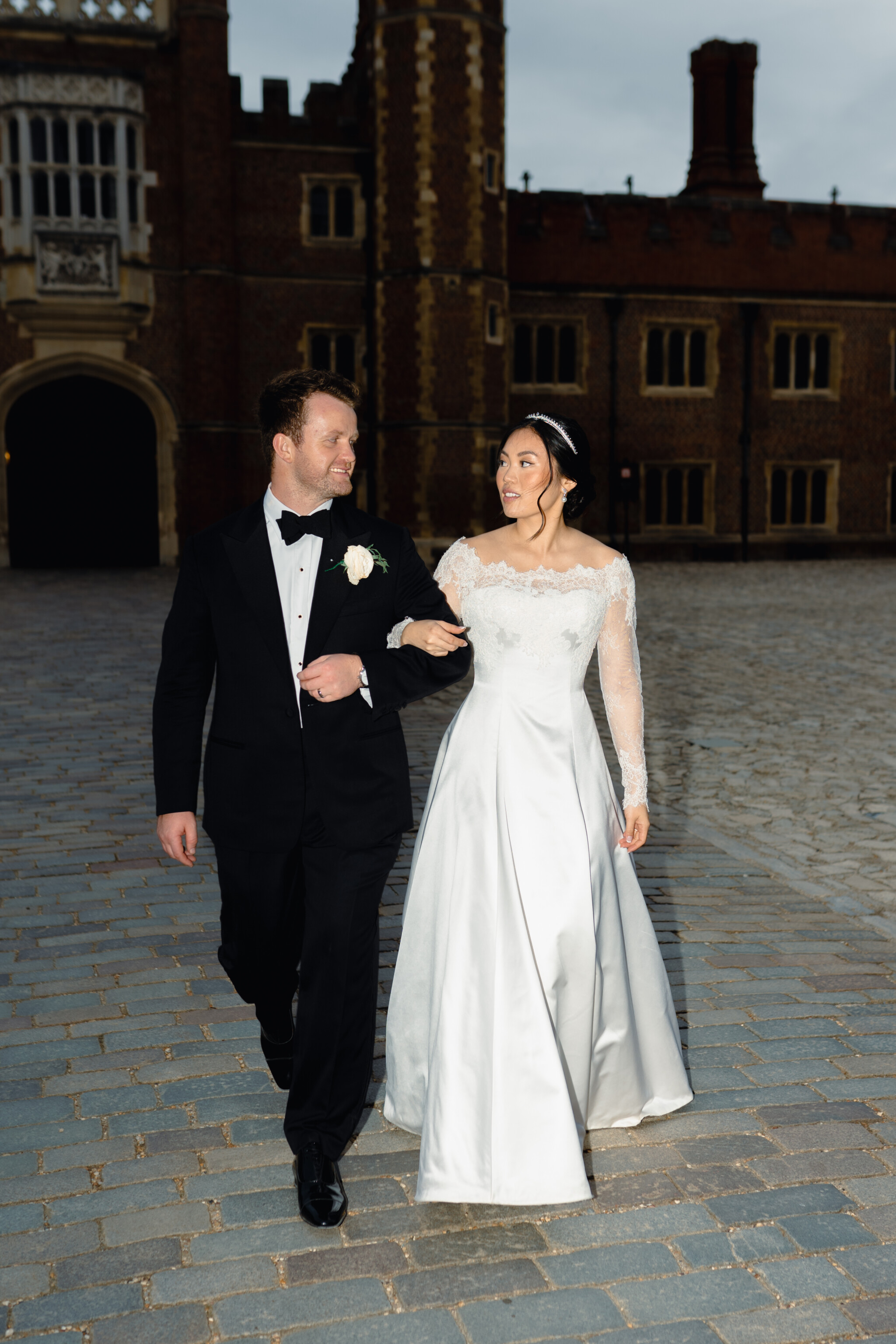 The dress featured a signature Phillipa Lepley internal corset and meticulous, princess seaming to define Johannah's waist and follow the lines of her silhouette. When moulded over the corset, the duchess satin was sumptuously smooth, hugging the contours of the body. Featuring an iconic and timeless Phillipa Lepley silhouette, the dress was fitted through the high hip, before flaring into a gentle A-line skirt, complete with soft petticoats and a dramatic long train that was later bustled for the evening.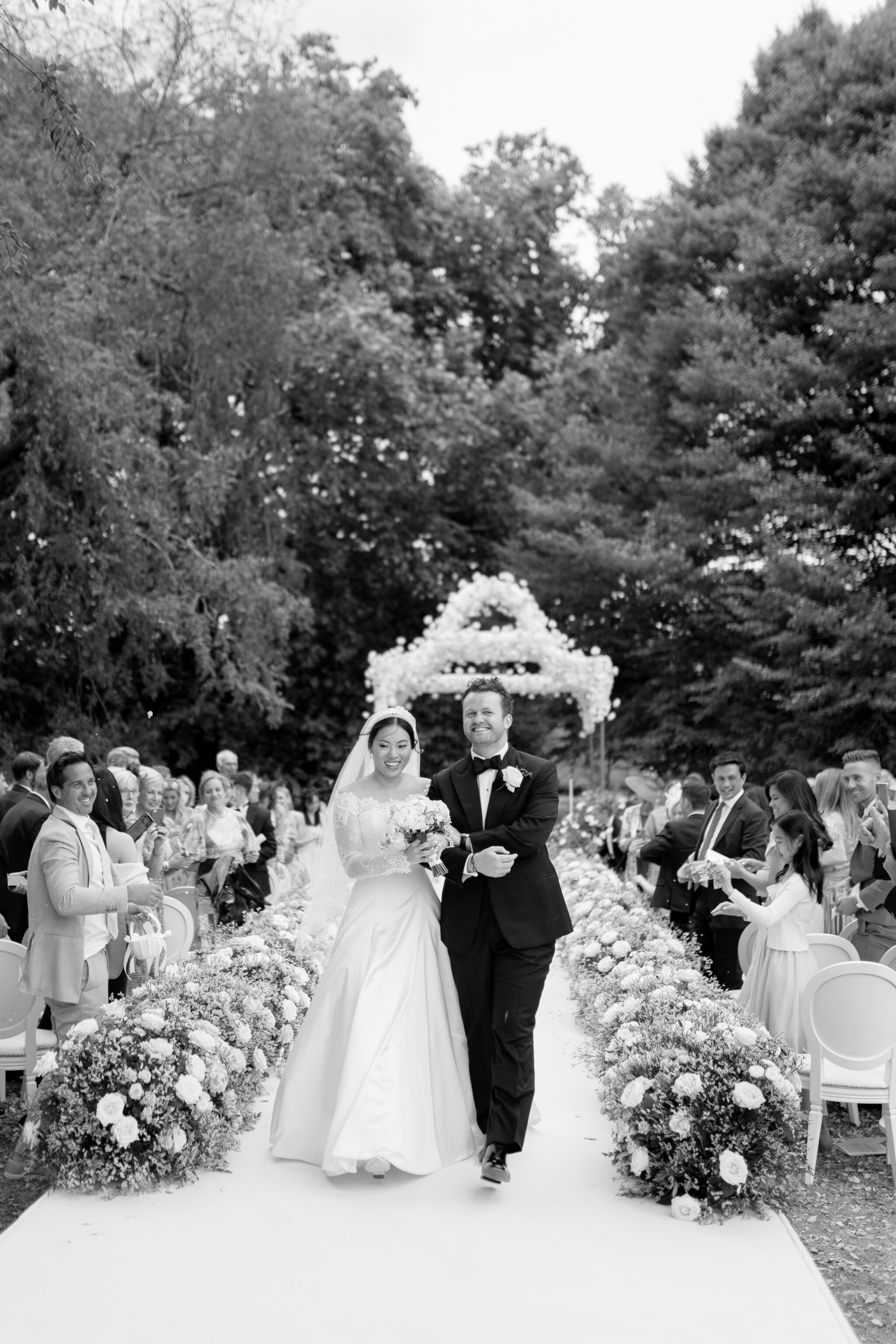 Crafted in Italian white duchess satin, Johannah's gown was crisp and fresh. The undulation of fabric in the skirt created a beautiful effect of light and shade when she moved.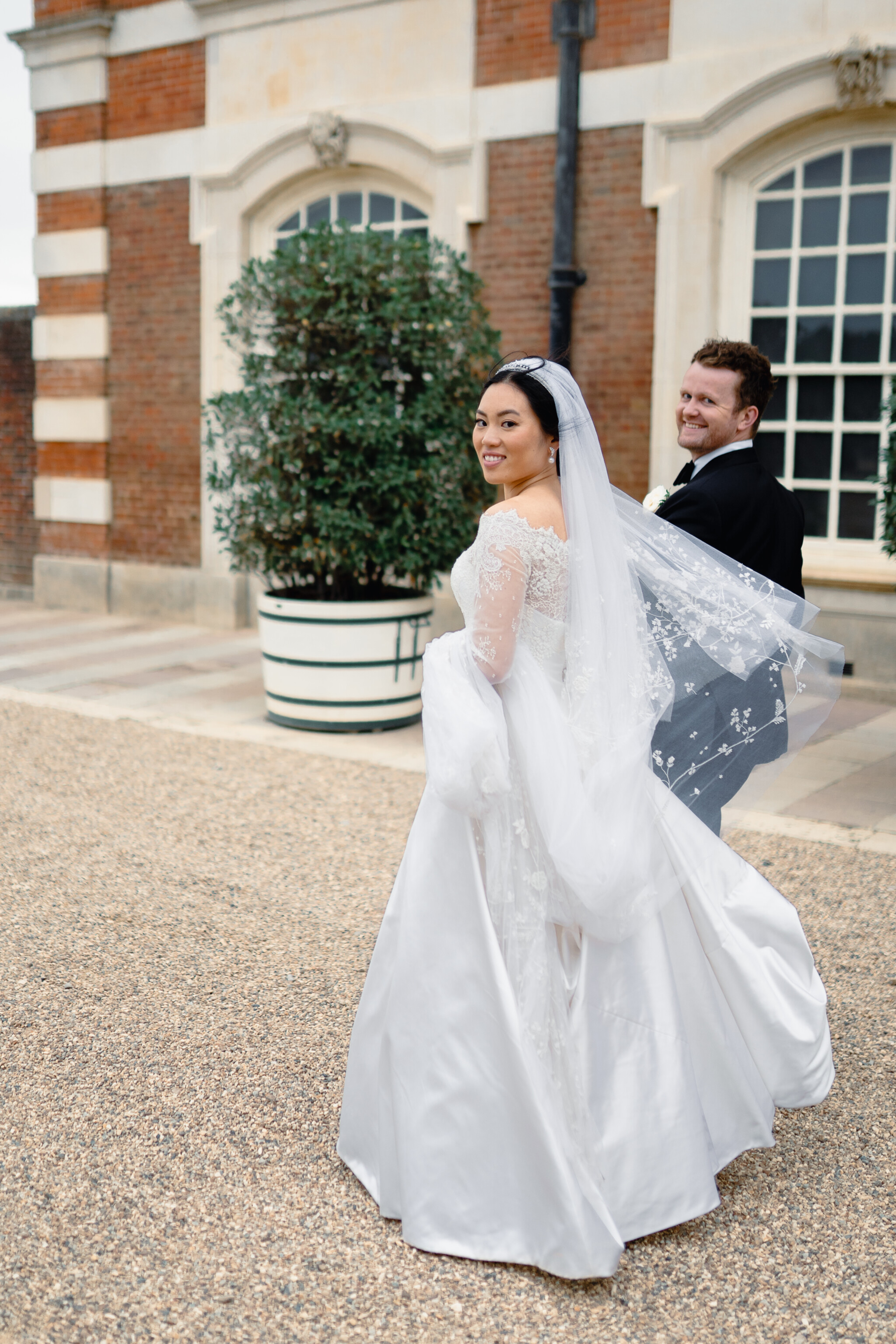 For Johannah's lace overlay, the Artisan Team at the Phillipa Lepley Atelier combined two contrasting laces to create a unique design. A delicate Chantilly 'Sweet Pea' lace was used to create the sleeves, before being layered with a French corded 'Buttercup' lace that lined the cuffs, neckline and trickled down the bodice. The two laces were appliquéd and over-embroidered together to become one, and fine ivory seed beads were hand-stitched into the lace to add dimension and sparkle.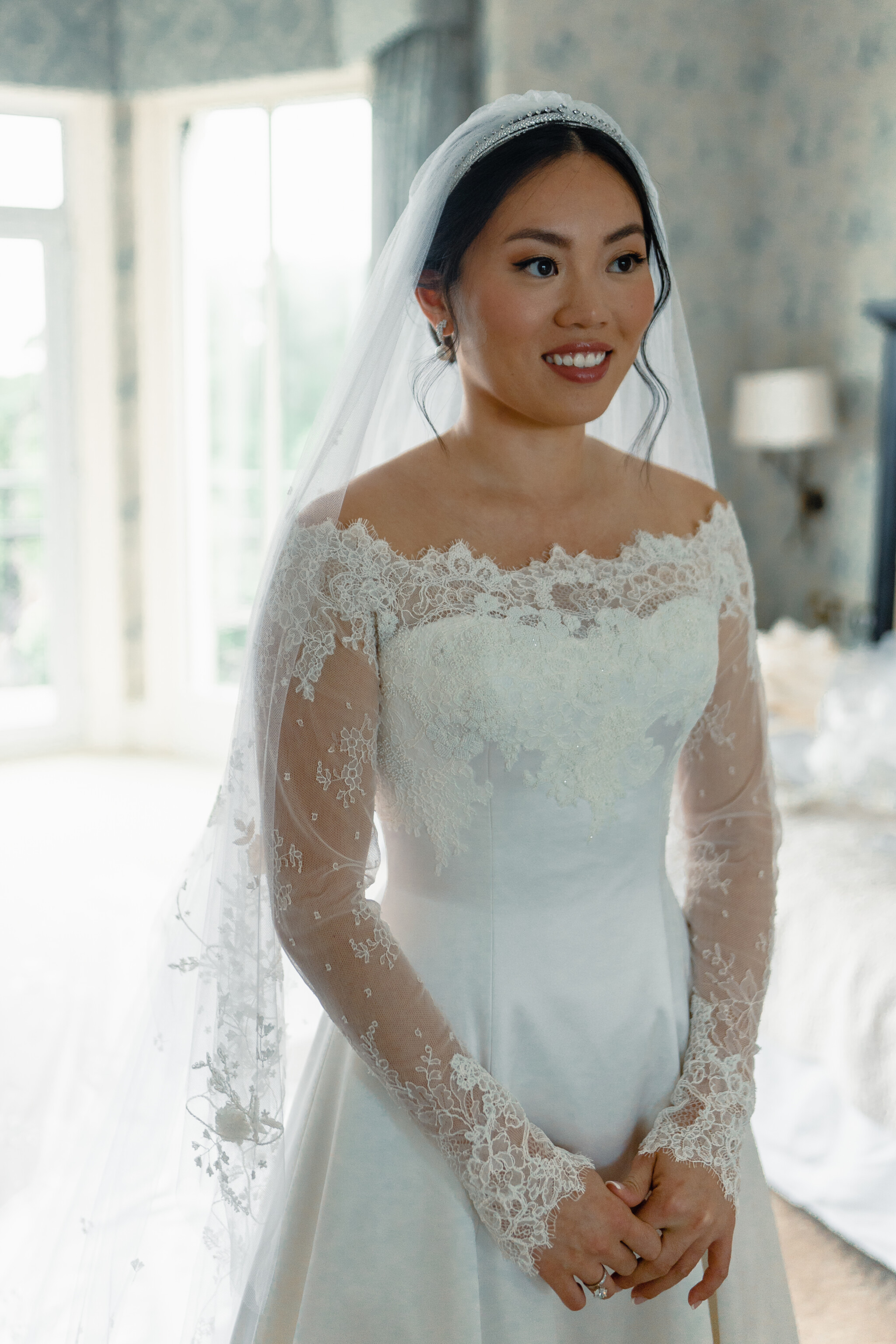 The neckline was precisely positioned just off-the-shoulders to accentuate Johannah's décolleté, while the lace extended past her wrist for a delicate, feminine touch. The buttercup edge neckline and cuffs created an intricately beautiful and organic finish; with little ends of threads known as 'eyelash threads' that glisten in the light, and three miniature scallops within each scallop of lace.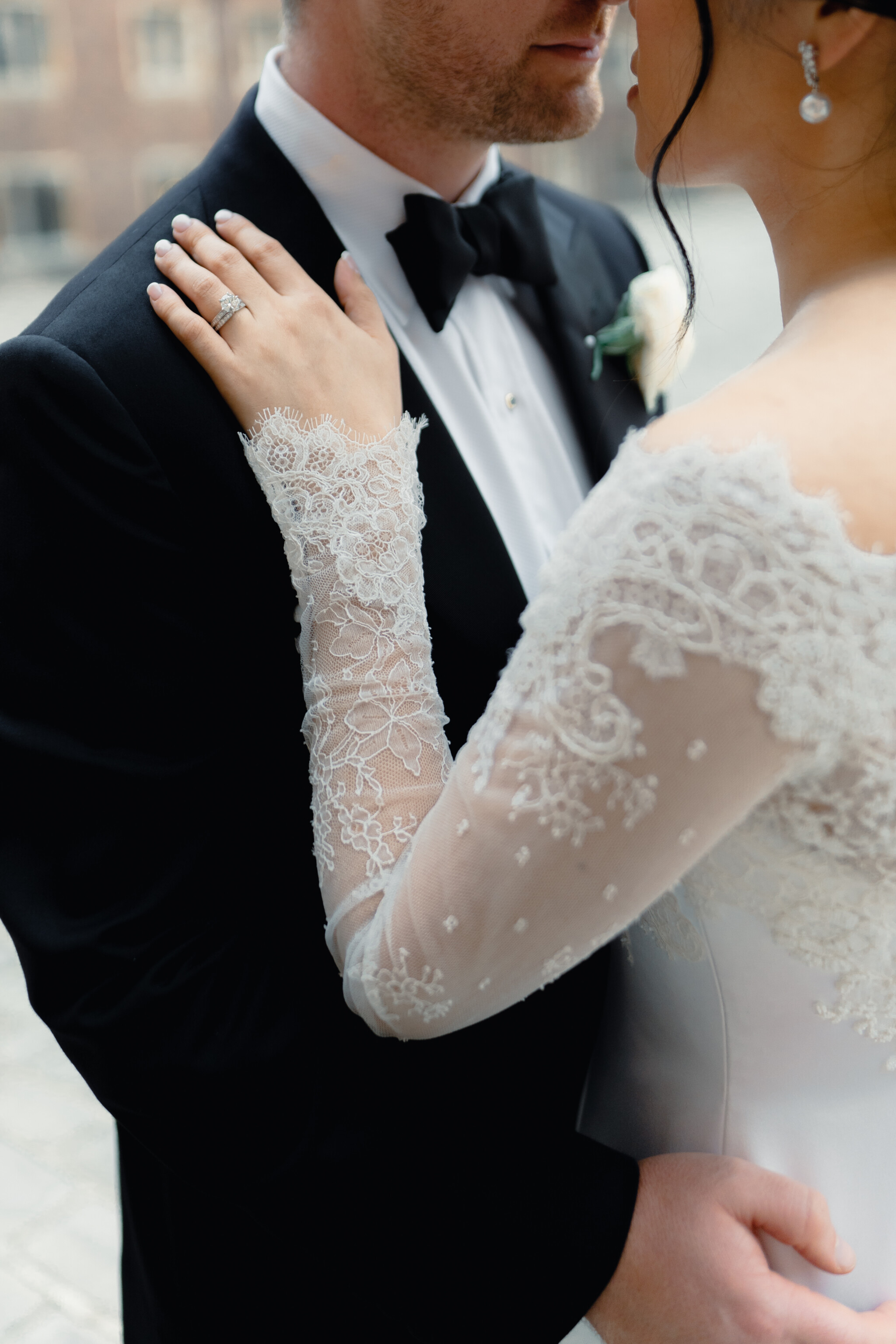 To complete and frame her beautiful bridal look, Johannah opted for a 'Grand Frothy Flowers' two-tier silk tulle couture veil. Inspired by Phillipa's wildflower meadow at her countryside home, the veil featured extensive floral motifs, each placed with precision and love and hand embroidered using refined couture techniques. The embroidery grew organically up the veil in winding vines and flowers, catching moments of light in sequins, tiny crystals and pearls that brought the veil to life. Johannah's veil was cut much longer than her dress' train to highlight the beauty of the floral embroidery.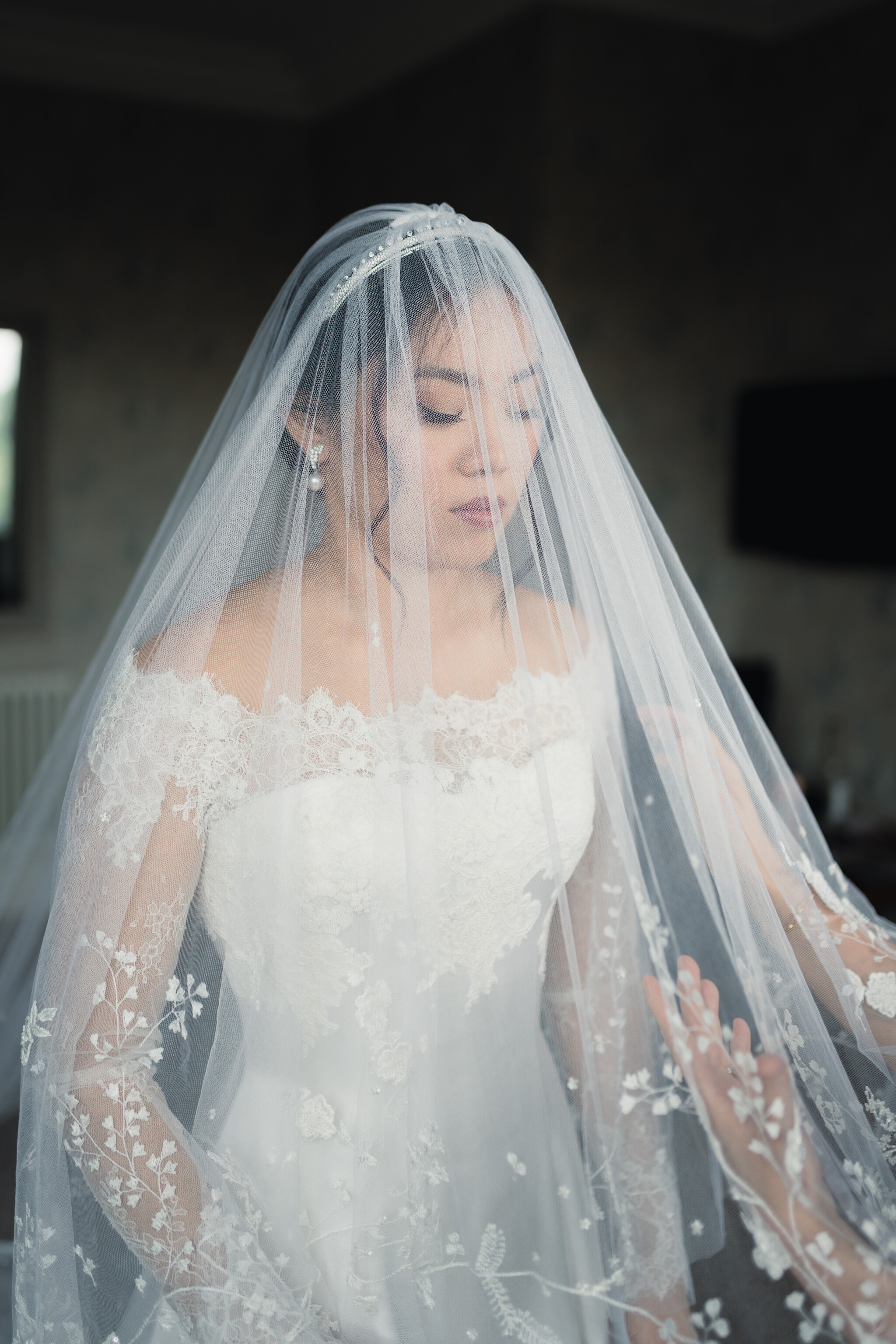 Johannah's bridal look combined effortless style lines with luxurious embroidery detailing to create a look that was bespoke to her and perfect for her English wedding setting.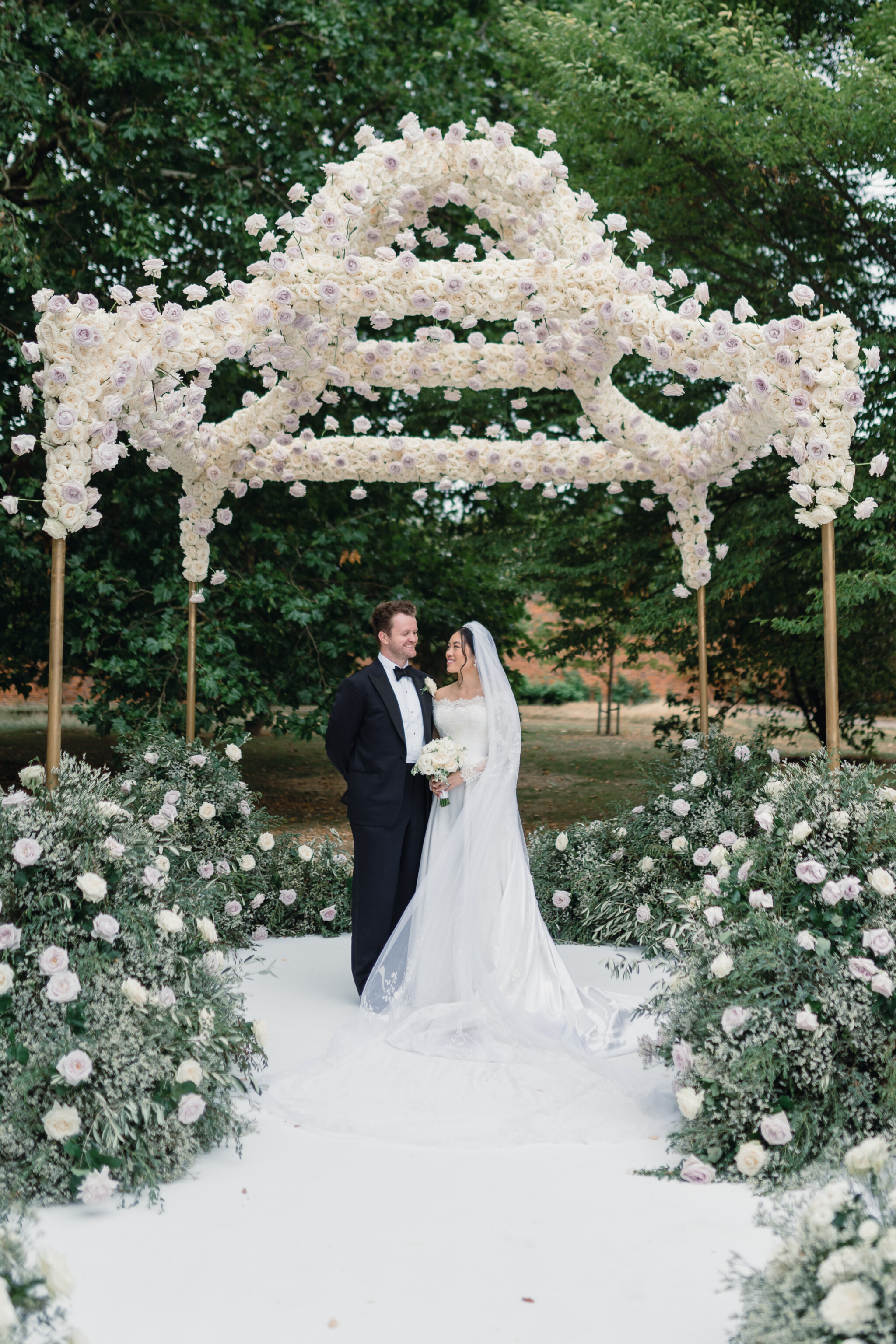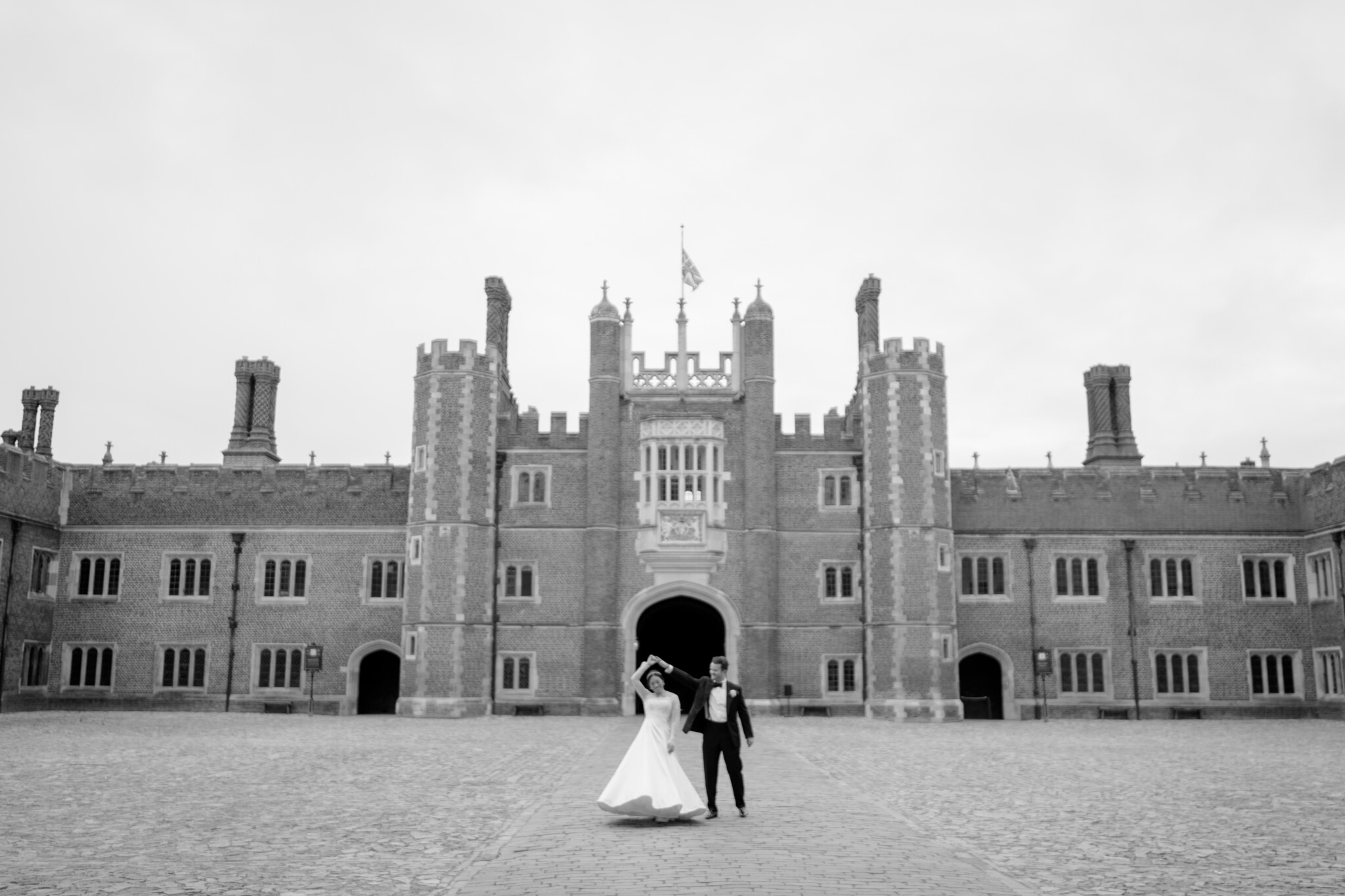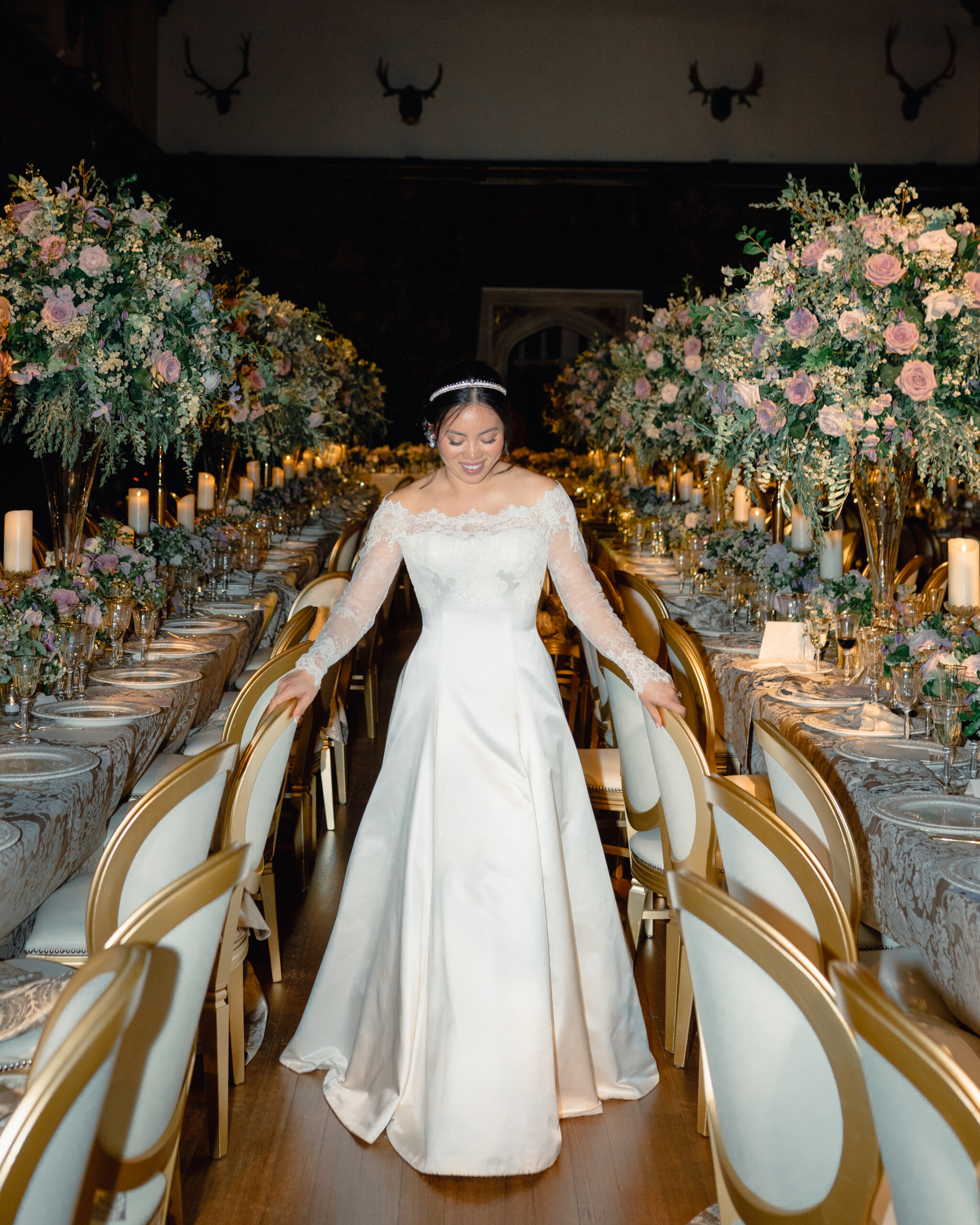 Photography: Rebecca Searle Photography⁠
Phillipa Lepley is recognised globally as a leading British wedding dress and eveningwear designer, renowned for bespoke couture dresses of the utmost luxury. Her wedding dress shop in London, Chelsea, has over 50 dresses, all of which have been made in England from start to finish at her atelier.