Phillipa Lepley bride Annabel Green
Dressed in Phillipa Lepley Couture, Annabel married The Duke of Roxburghe in London.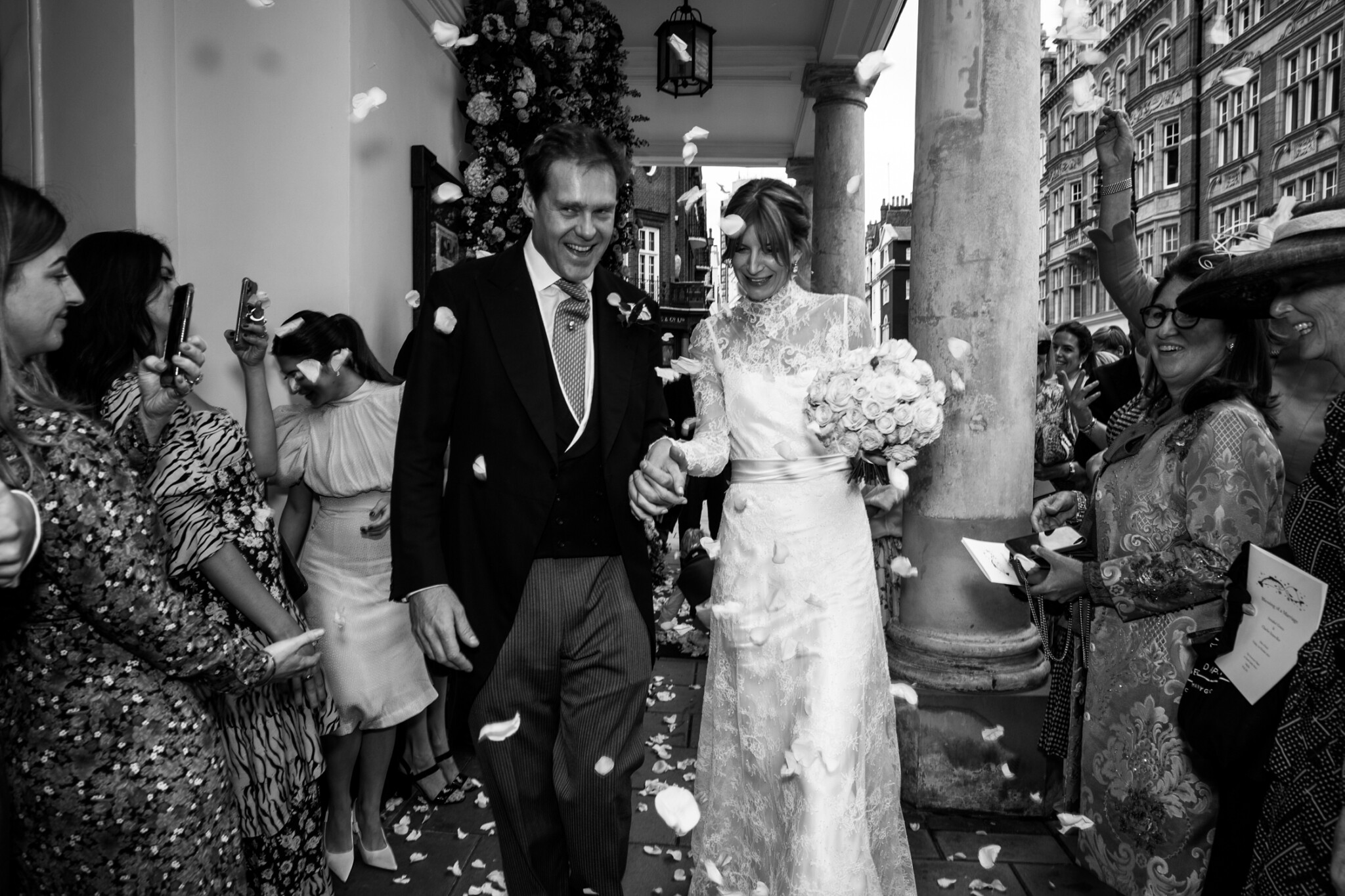 Annabel and her husband, the Duke of Roxburghe, had a small legal ceremony at Floors Castle in Scotland, before her London ceremony and celebration, for which she chose a Phillipa Lepley wedding dress.
Annabel chose a soft, non-corseted slipper satin dress with a full, French corded lace overlay.
With a regal high neckline and full-length lace sleeves, the lace was seamlessly appliquéd, moulded to Annabel's slender frame, with additional lace motifs over-embroidered at the neckline to create a subtle gradient of lace growing organically over the scooped front neckline.
Undulating scalloped lace edges completed the neckline, cuffs and hem, and perfectly placed lace-covered buttons lined the spine and wrists.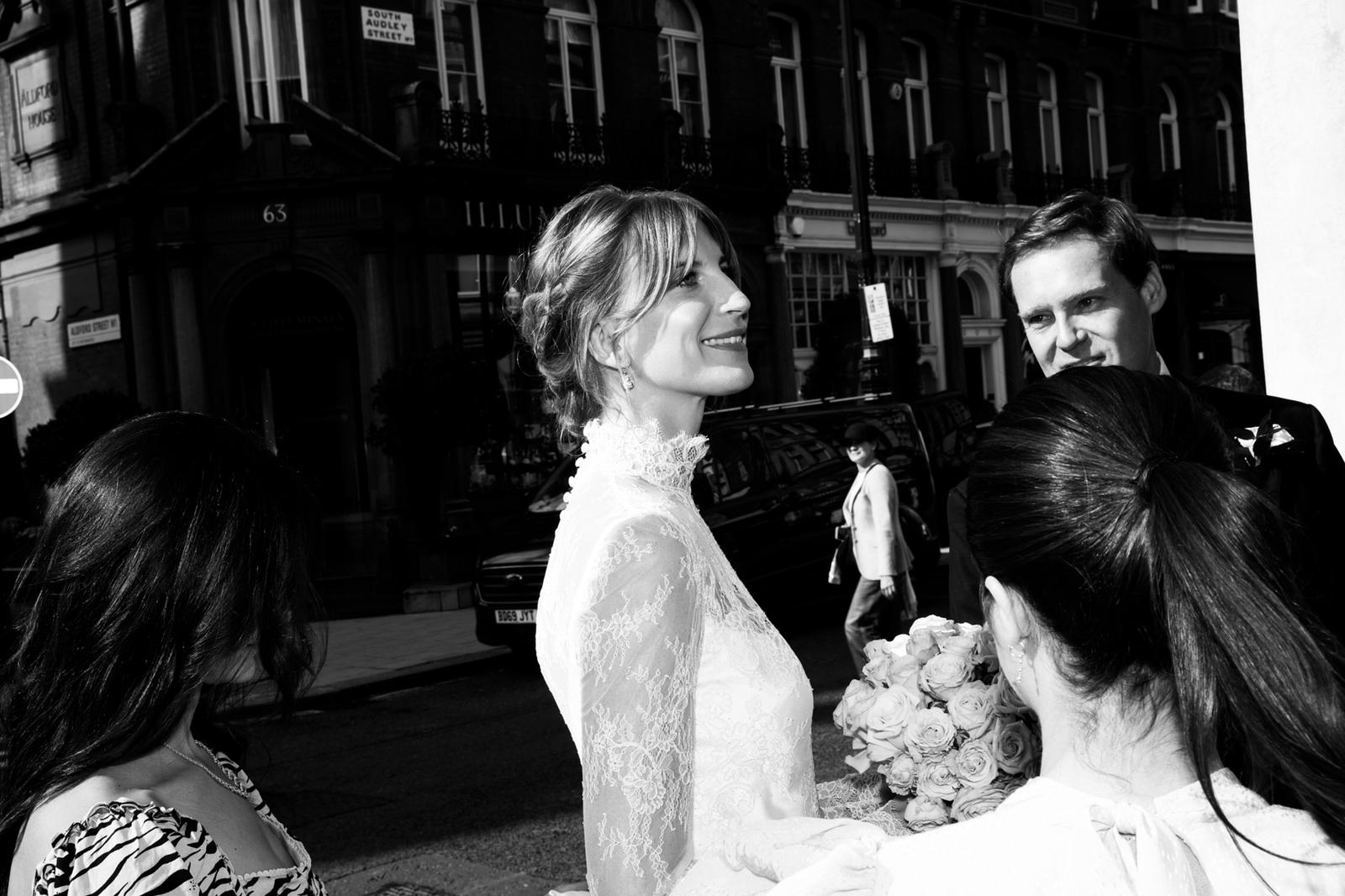 Phillipa worked closely with Annabel through her fittings to create a slim, fluid silhouette with a minimal train. Annabel wanted to create a look that was bridal, yet effortlessly sleek and stylish for her intimate London setting.
Phillipa says, "It was an absolute joy to work with Annabel, the beauty in the lace came to life on her and my bespoke design perfectly complemented her unique style, grace and elegance."
Annabel's dress was finished with an ivory sash tied at the waist, with long flowing tails for movement.
Annabel says, "Phillipa very much made it about the person wearing it. The personality of the bride is very much reflected in her dresses. It felt very me! And the team were fab."
Phillipa Lepley is recognised globally as a leading British wedding dress and eveningwear designer, renowned for bespoke couture dresses of the utmost luxury. Her wedding dress shop in London, Chelsea, has over 50 dresses, all of which have been made in England from start to finish at her atelier.