Serena Guen – Phillipa Lepley Real Bride
'The Silver Lining To A Very Strange Year'
"Elevate what actually matters – getting married (and the dress, of course!)"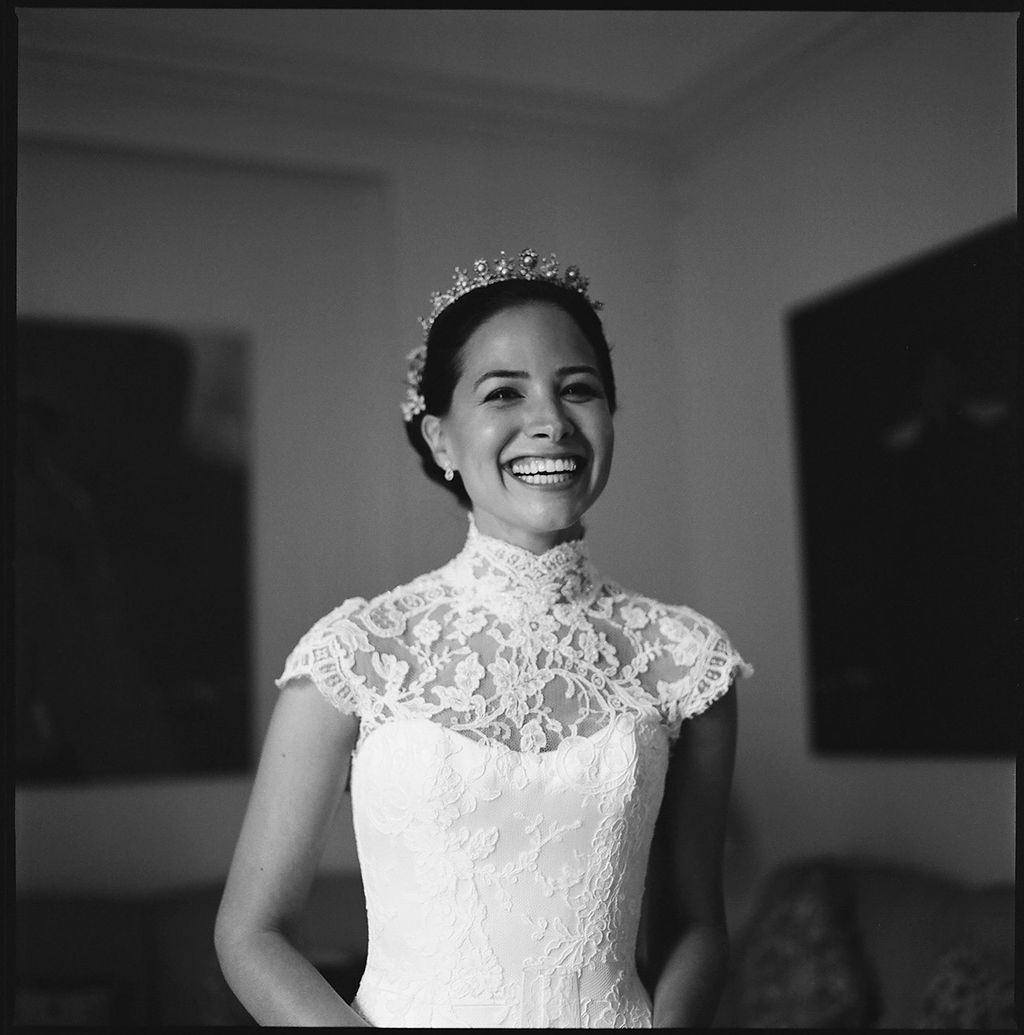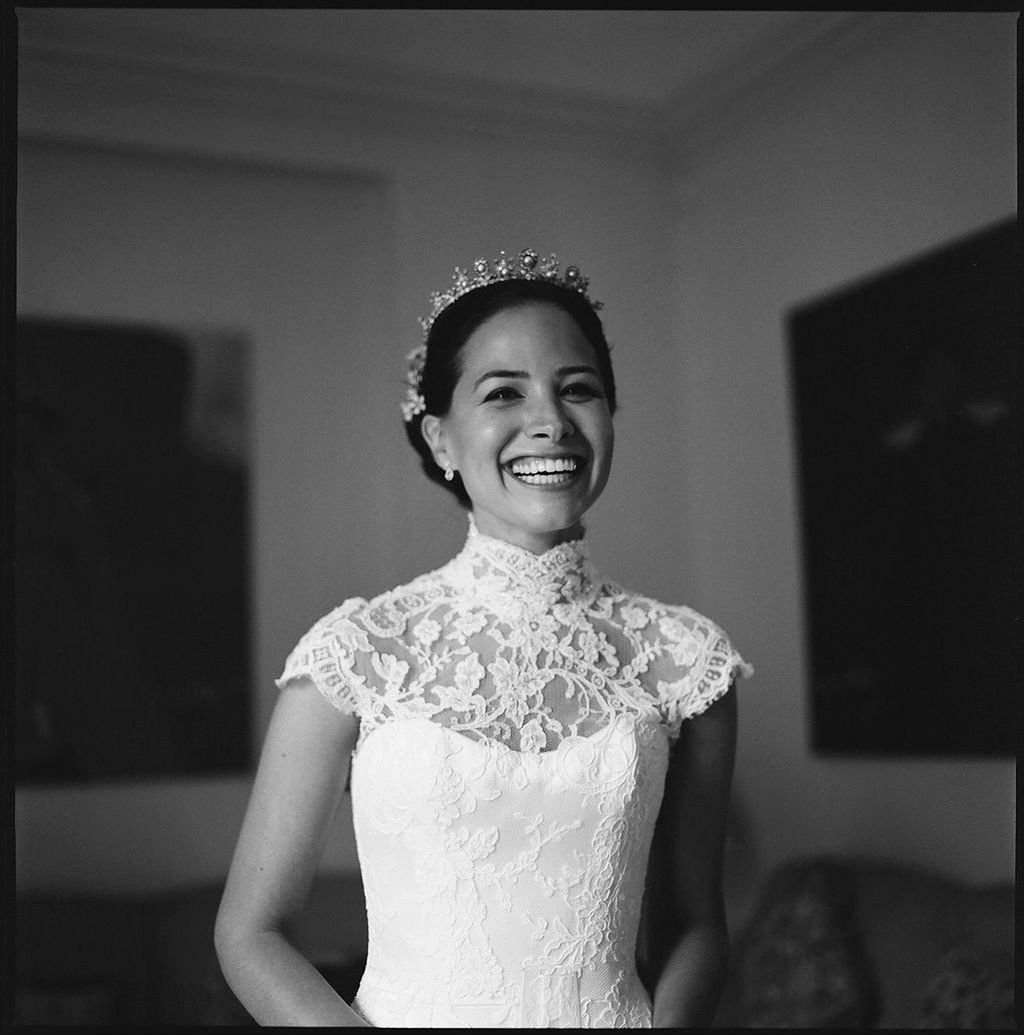 Serena Guen, publisher, businesswoman and philanthropist based in London, got married wearing a couture Phillipa Lepley dress in September 2020. She says during her research she was channelling a very classic look and she soon realised that all her favourite dresses were made by the same designer: Phillipa Lepley. She didn't visit any other designers to try on dresses.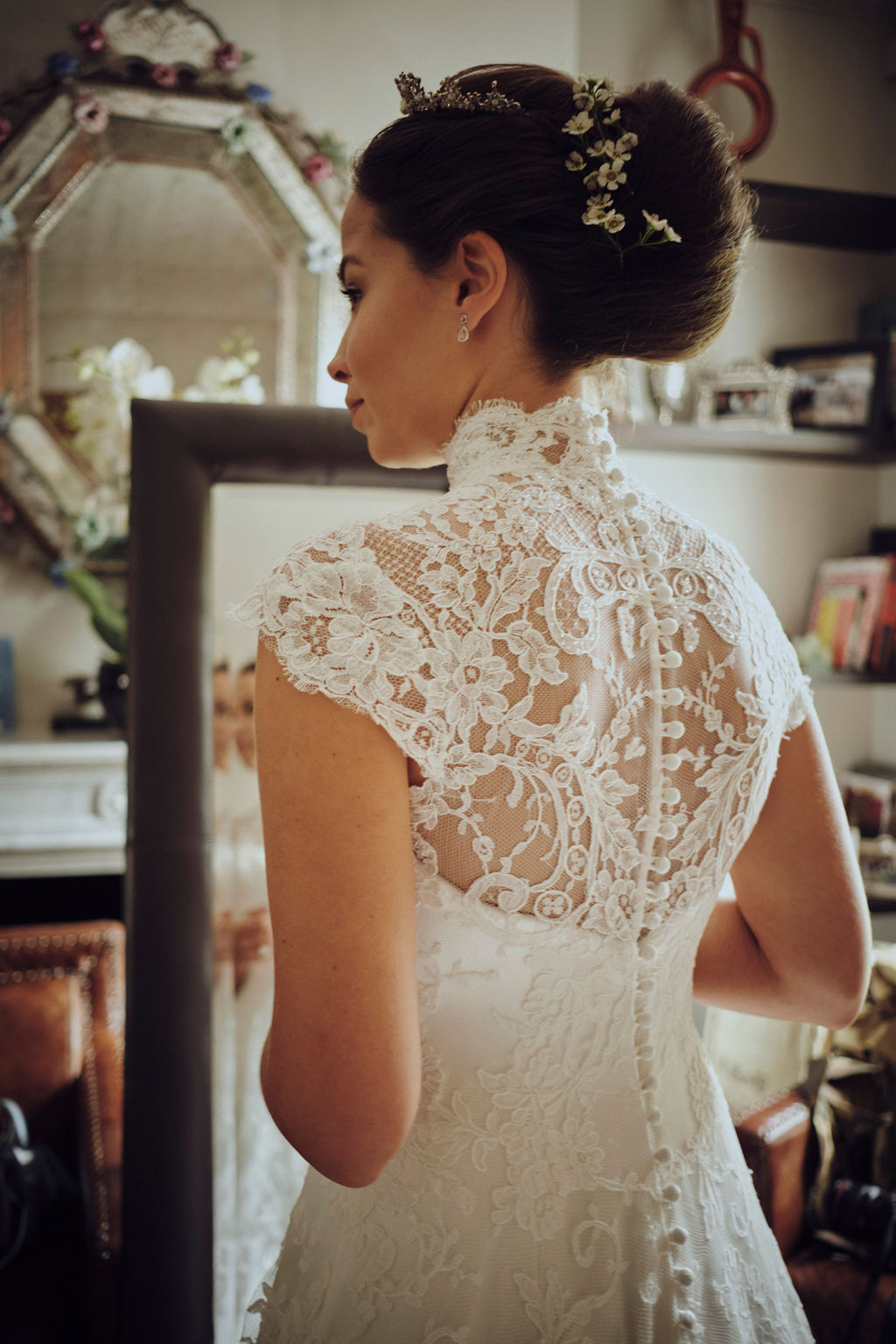 "I had originally had a much bigger wedding in mind when I was designing my dress and put it on pause when the pandemic hit (I thought it would be too much for a small wedding!) We had to cancel and reschedule our wedding four times which was so stressful and wouldn't wish on anyone. At least we were sure we actually wanted to get married by the end of it!"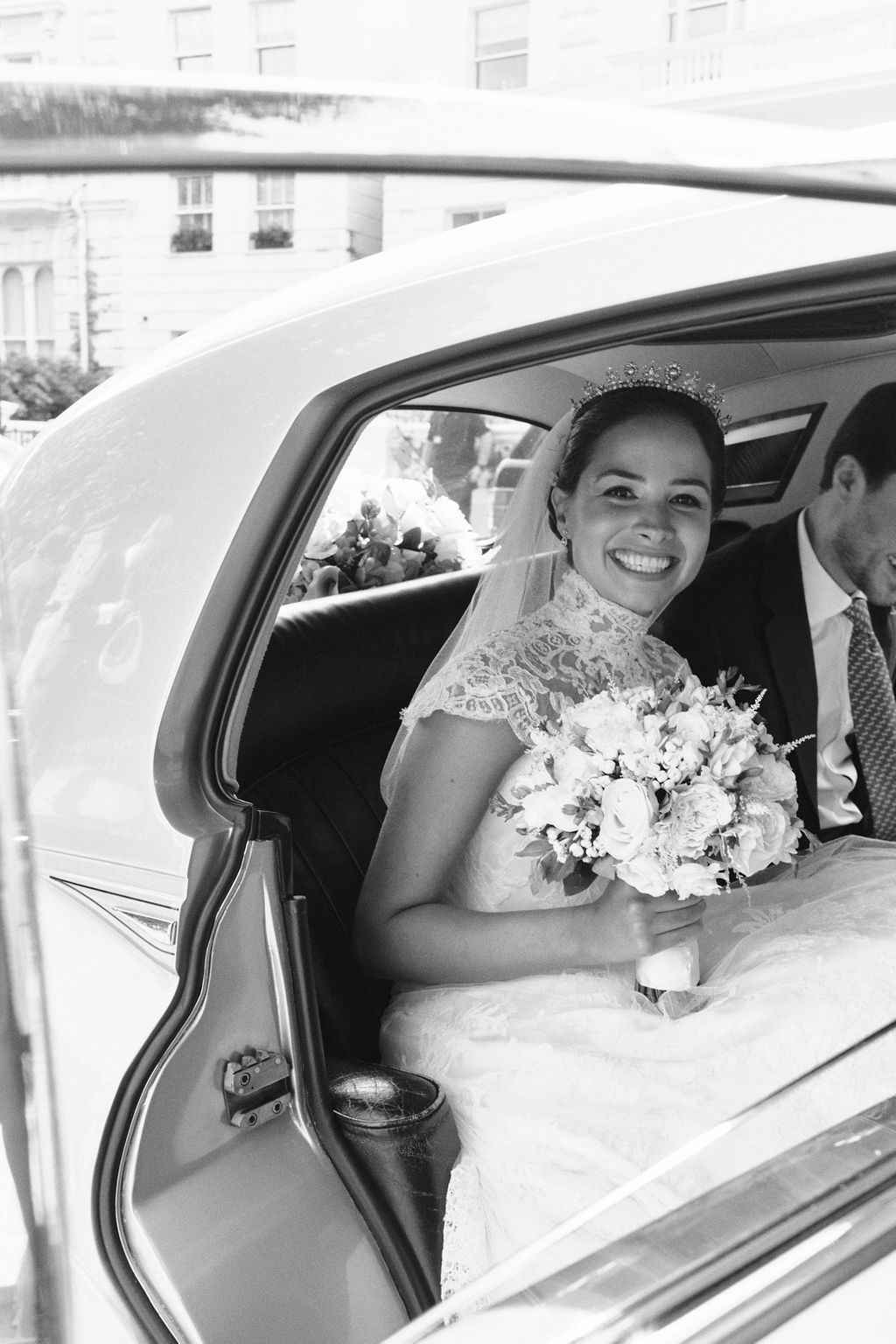 "Eventually we settled on a wedding for 27 guests on the 12th September. My mother, aunt and I put in so much work in to make it look beautiful. However I was just going to wear a dress that I'd found online. Mid-way through August, I really regretted this decision and called the Phillipa Lepley team to see if there was anything they could do to help."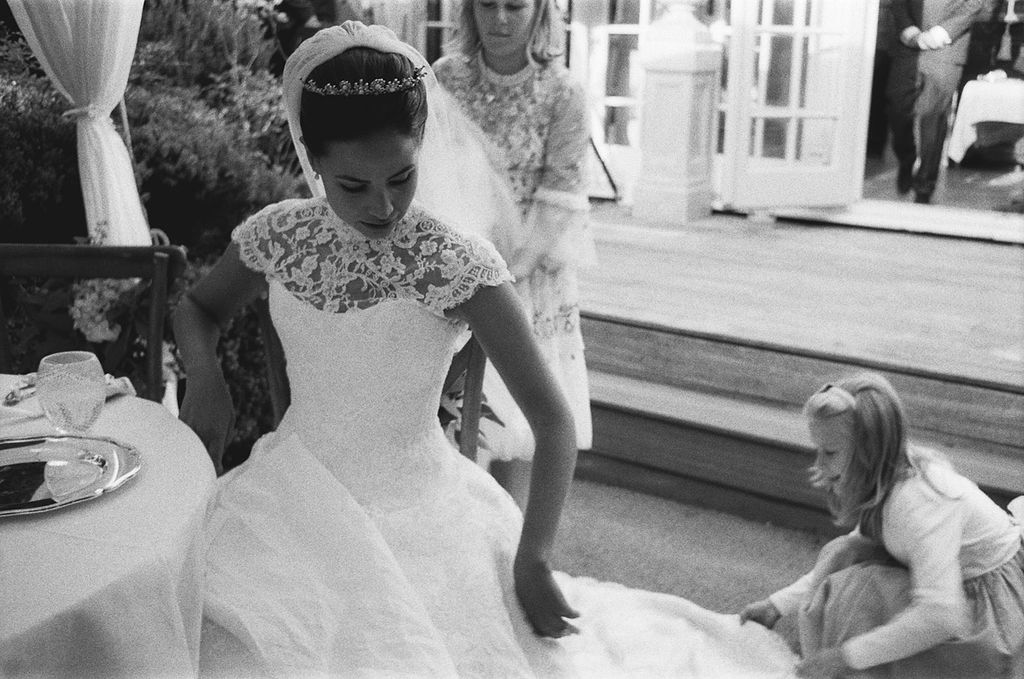 Half an hour later Serena received a call to say her dress could be completed in the short period of time before the big day. Serena says, "I couldn't believe it! I was overjoyed. Even though the experience was condensed, it was so fun to be in and out of the shop for fittings. The dress suddenly appeared before my eyes in a week. I could tell that everyone was working very hard but they were so careful not to stress me out and I honestly was just so excited."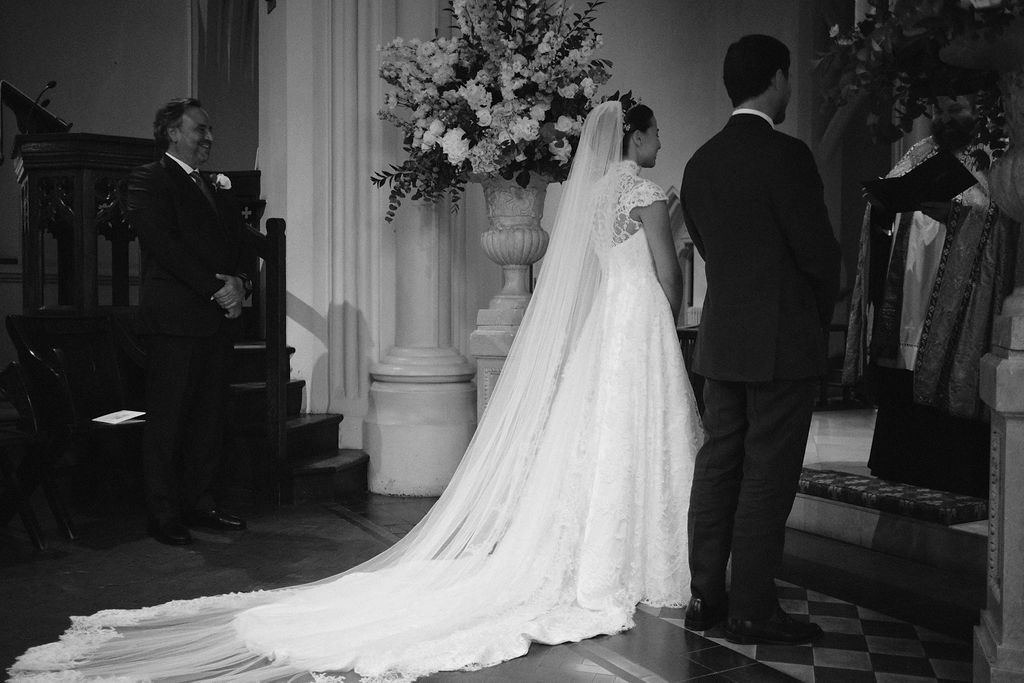 "The wedding dress made the day (the priest even mentioned it in his address!) and I was so glad that I was able to go ahead with it. Having a special dress with a veil doesn't need to be reserved for huge numbers of people. I think what's most important is that you feel really beautiful and comfortable on your day (big is not always better!)"
When considering creating something completely couture Serena says she was sure she wanted a dress that would fit really well. She specifically chose to work with a small team who really care about what they create.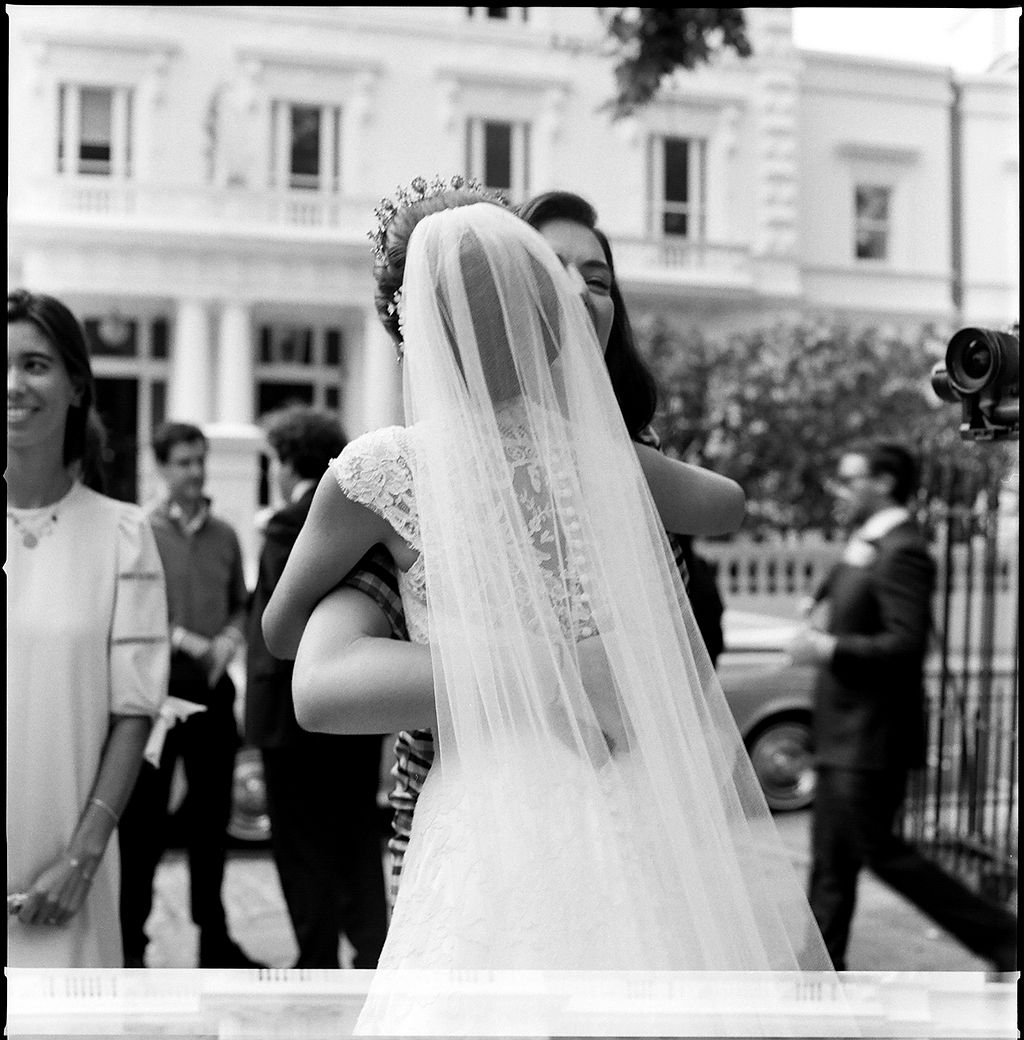 At first she wasn't sure about the idea of a corset, but once she tried one on she realised it made her feel so confident. "I didn't need to worry about what I ate or drank because I knew the structure of the dress would remain the same."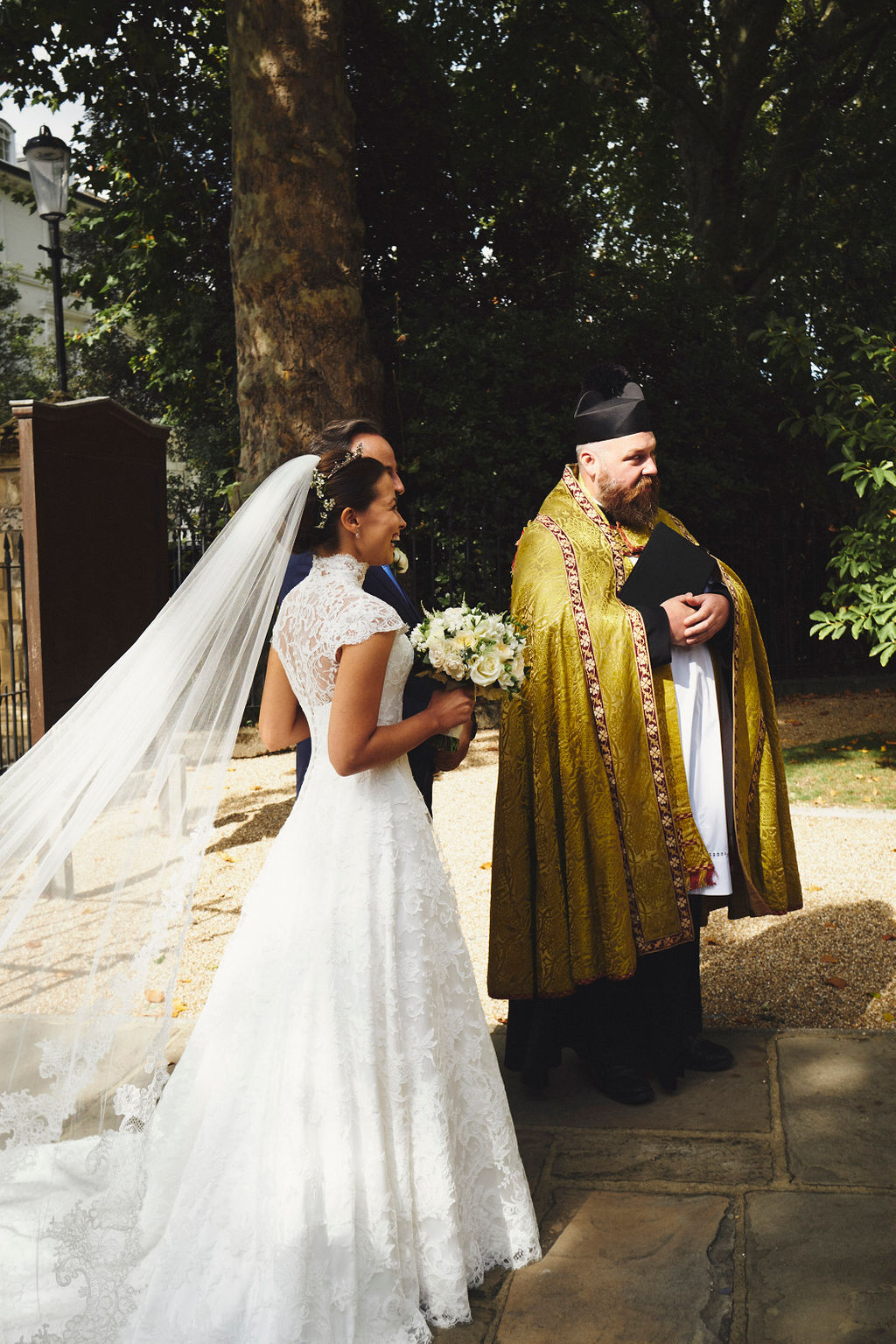 After lunch and the speeches, a live singer performed, and everyone managed to forget that the country was in the midst of a pandemic. "It felt like such a joyful little bubble," Serena says.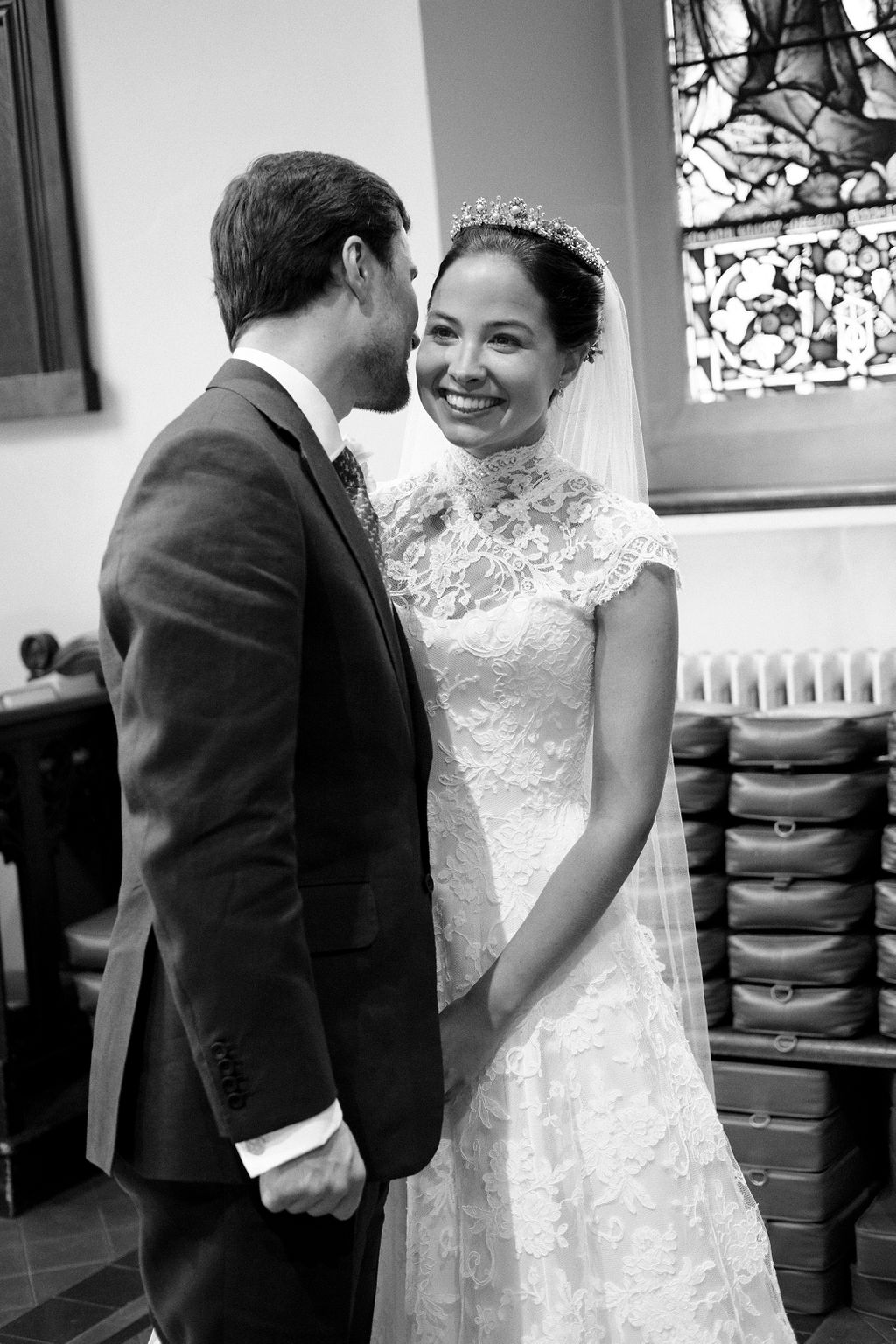 When asked what advise she would give brides planning their wedding now Serena says, "Don't wait. I think having a smaller wedding was one of the best things I could have done – it made it so memorable. Although I would've loved to have a few more of my good friends and family members there, I really felt like it was much more special than the average wedding. All the pressures of a bigger wedding weren't there and our closest friends and family could actually spend time with one another (as well as with us!)"

Phillipa Lepley is recognised globally as a leading British wedding dress and eveningwear designer, renowned for bespoke couture dresses of the utmost luxury. Her wedding dress shop in London, Chelsea, has over 50 dresses, all of which have been made in England from start to finish at her atelier.