Phillipa Lepley bride Jemima
For her magical castle wedding in Scotland, Phillipa Lepley bride Jemima wore a corseted, lace wedding dress featuring delicate cap sleeves and appliquéd jasmine ivy floral motifs.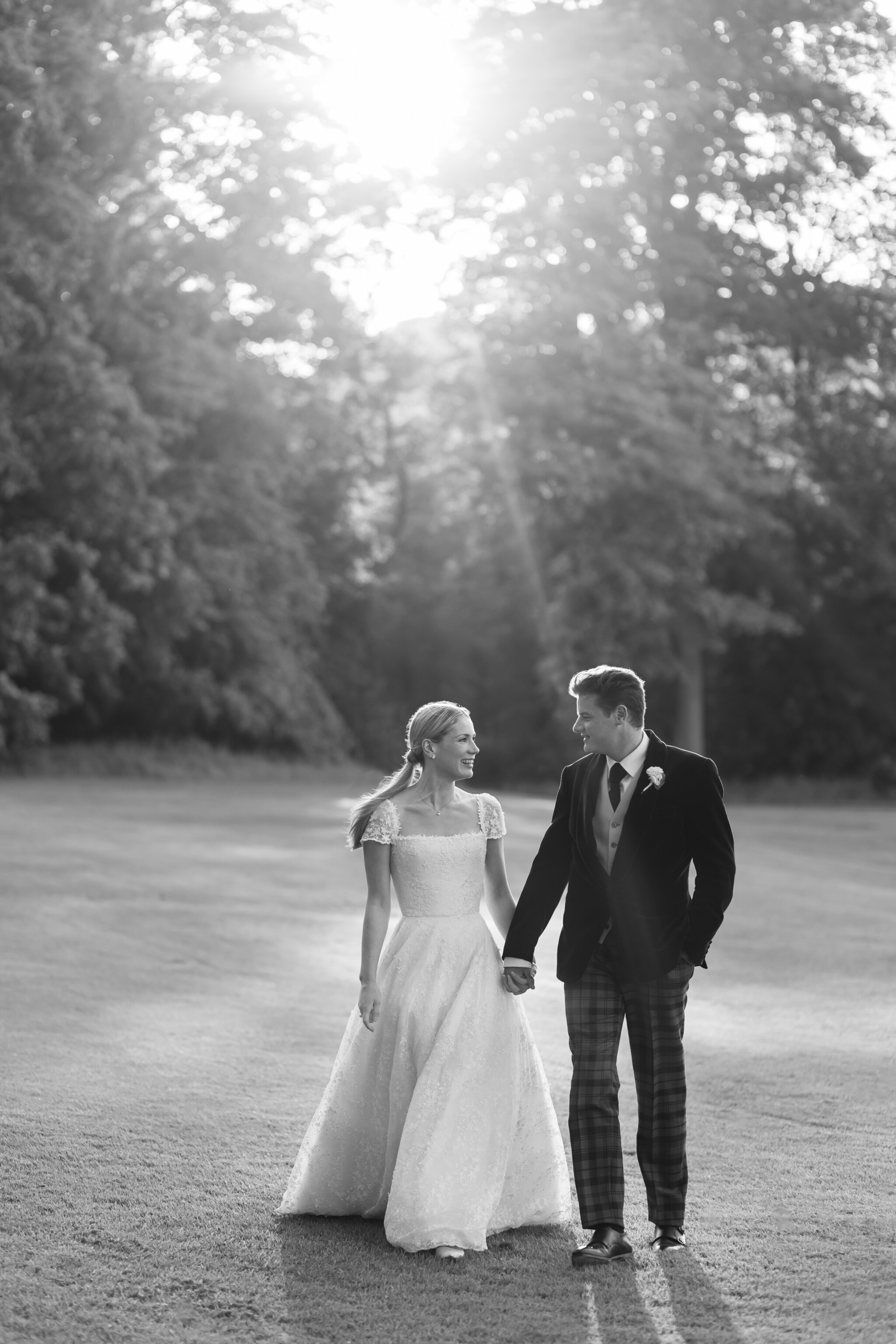 A foundation of pale fine silk and white organza formed the base of Jemima's couture wedding dress, while a straight neckline that gracefully caressed her shoulders and an elegant open back led to a meticulously corseted bodice.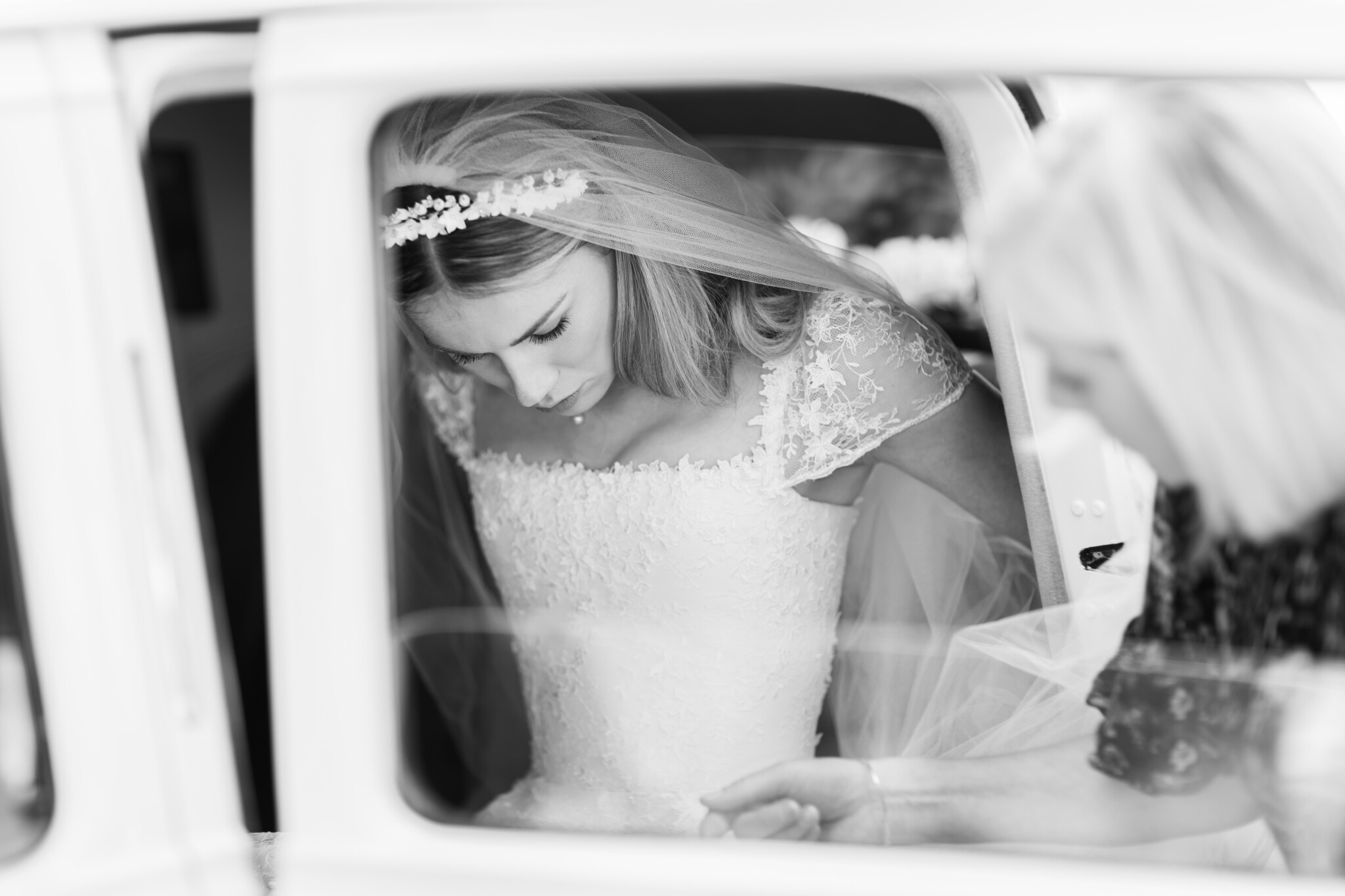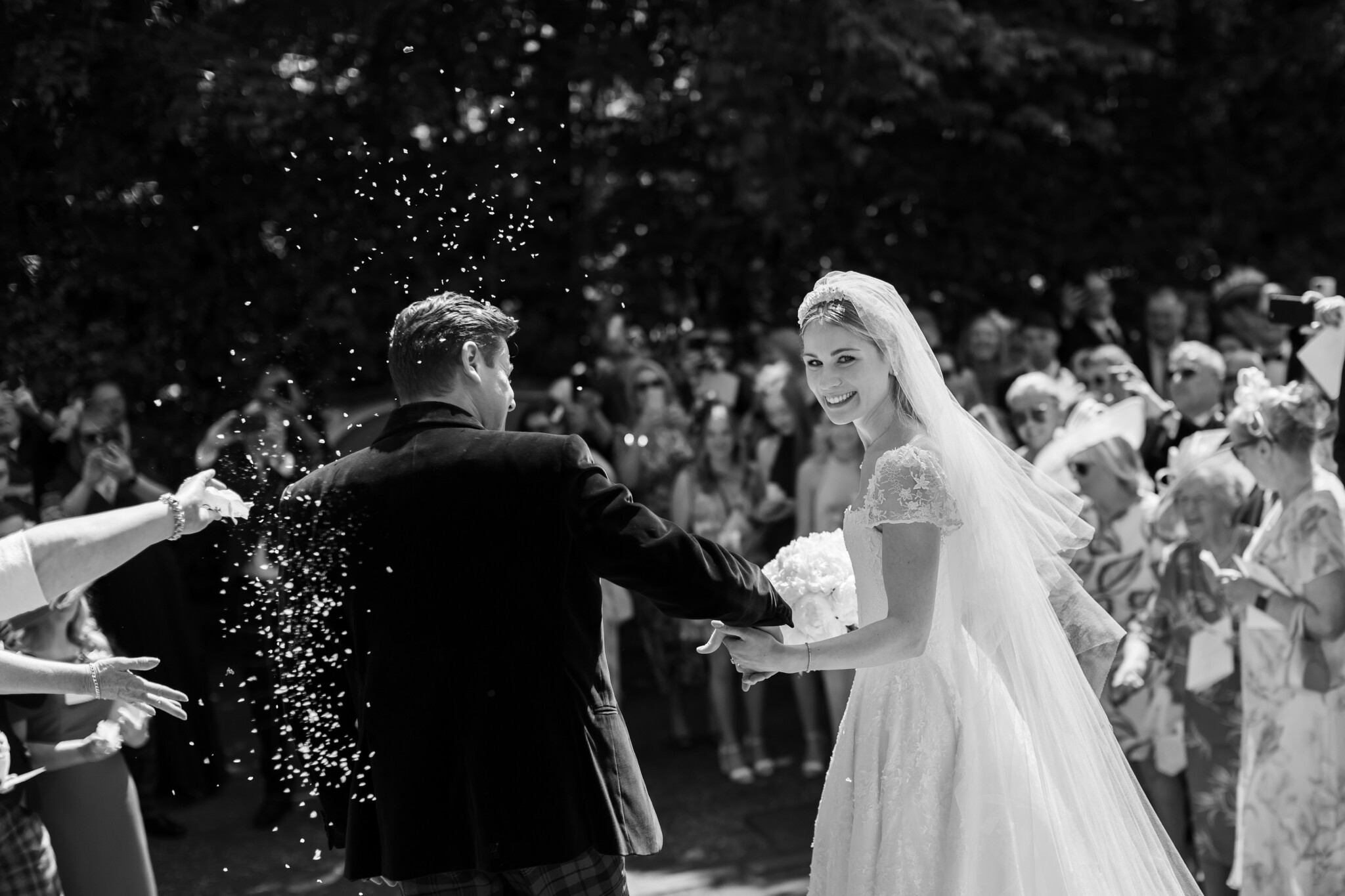 The lace wedding dress featured over-embroidered Jasmine Ivy motifs, giving the dress a distinctly feminine look. The lace surrounded the square neckline and fine organza straps, flowing into sheer cap sleeves with a 3D effect, creating a lifelike collage of flowers.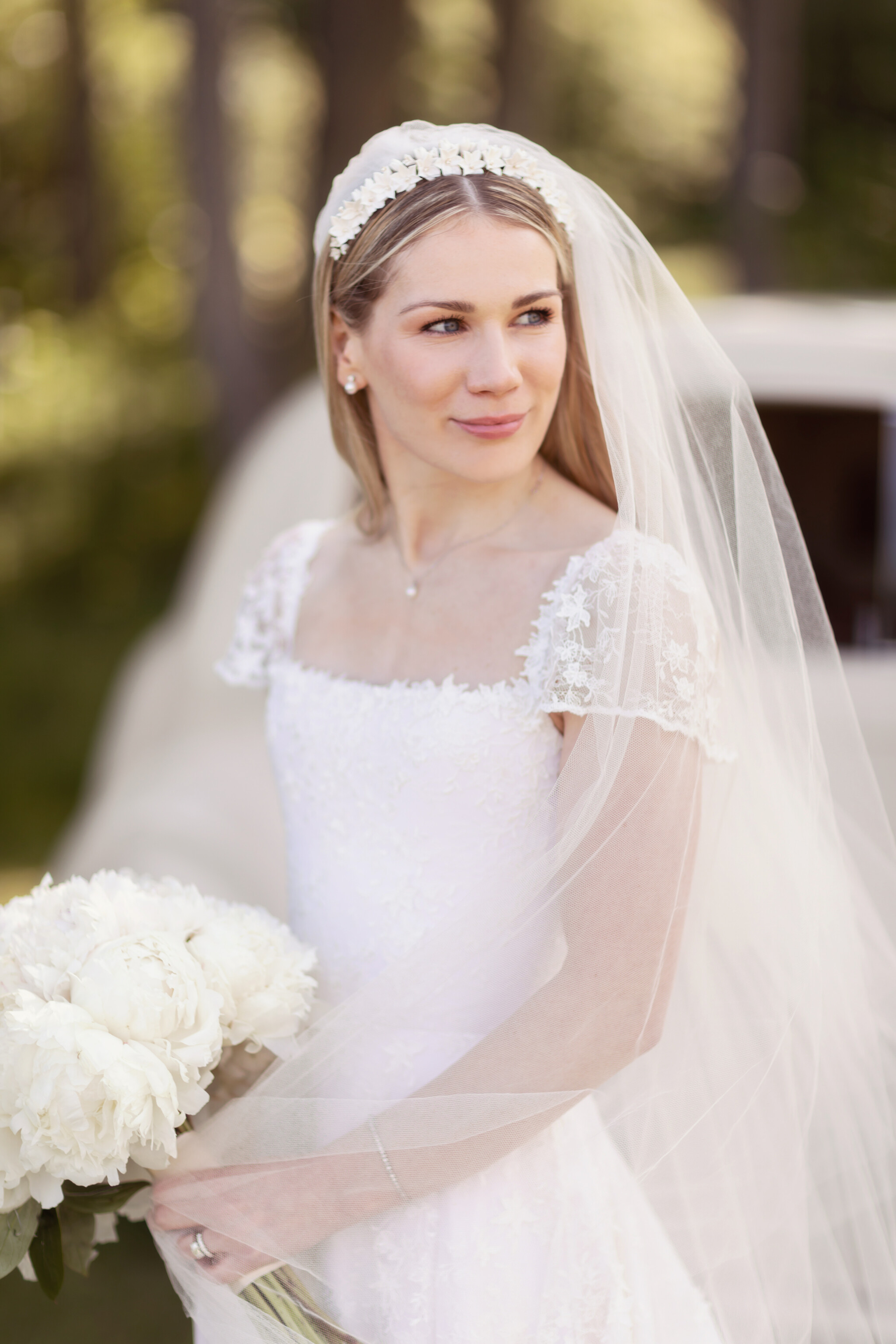 Each and every petal was individually hand-sewn at the Chelsea atelier with fine needle and thread work, ensuring that Jemima's couture wedding dress was meticulously crafted to the precise millimetre – a true labour of love.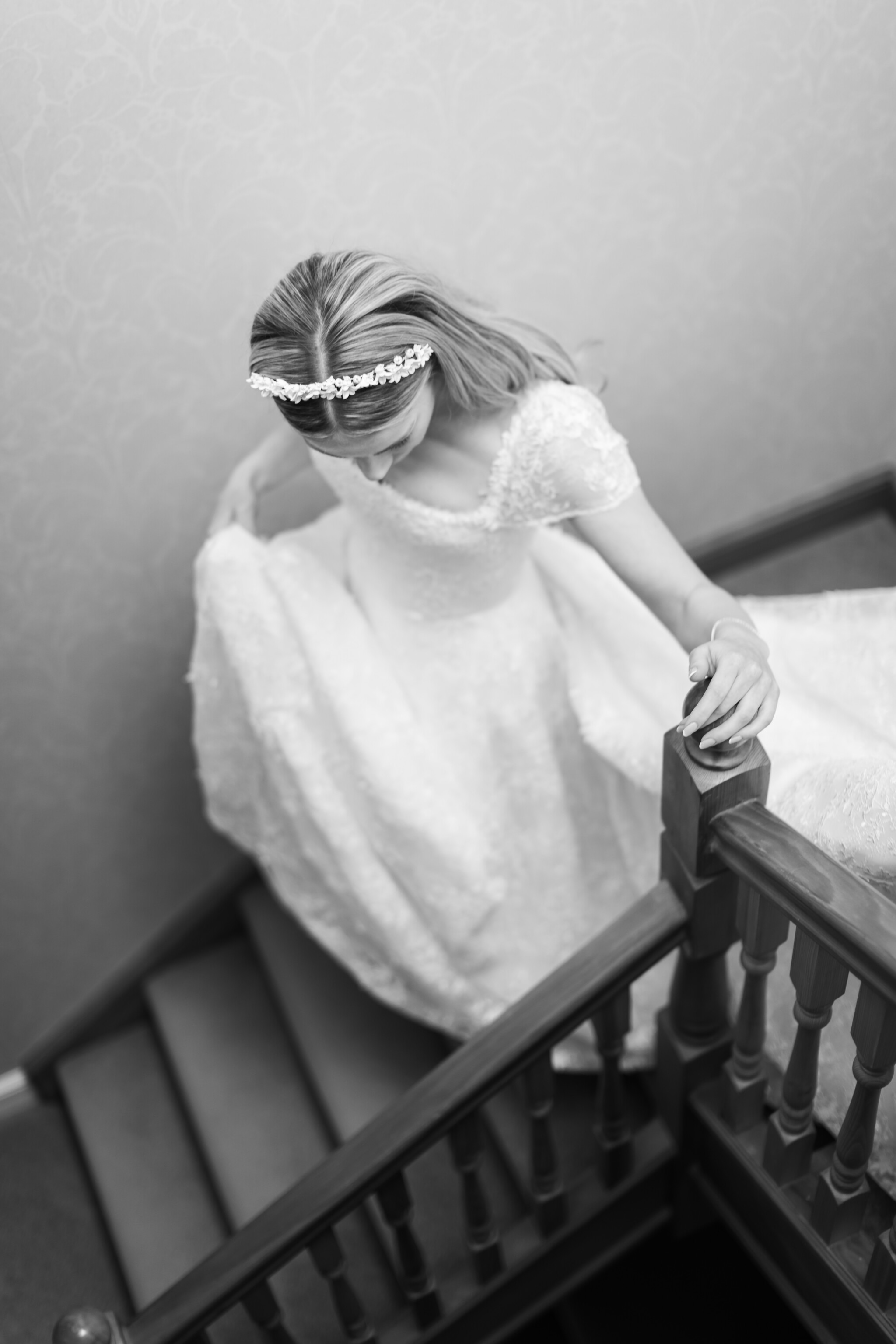 Her dress was carefully designed to ensure light, flowing movement. The absence of petticoats, complemented by a full, circular skirt, allowed her to dance ceaselessly during the spirited Scottish Cèilidh celebration. "I felt amazing, I chose to wear the dress all day and into the evening and it was perfect, easily moving from train to bustle, I had every confidence, even ceilidh dancing." – Phillipa Lepley bride Jemima.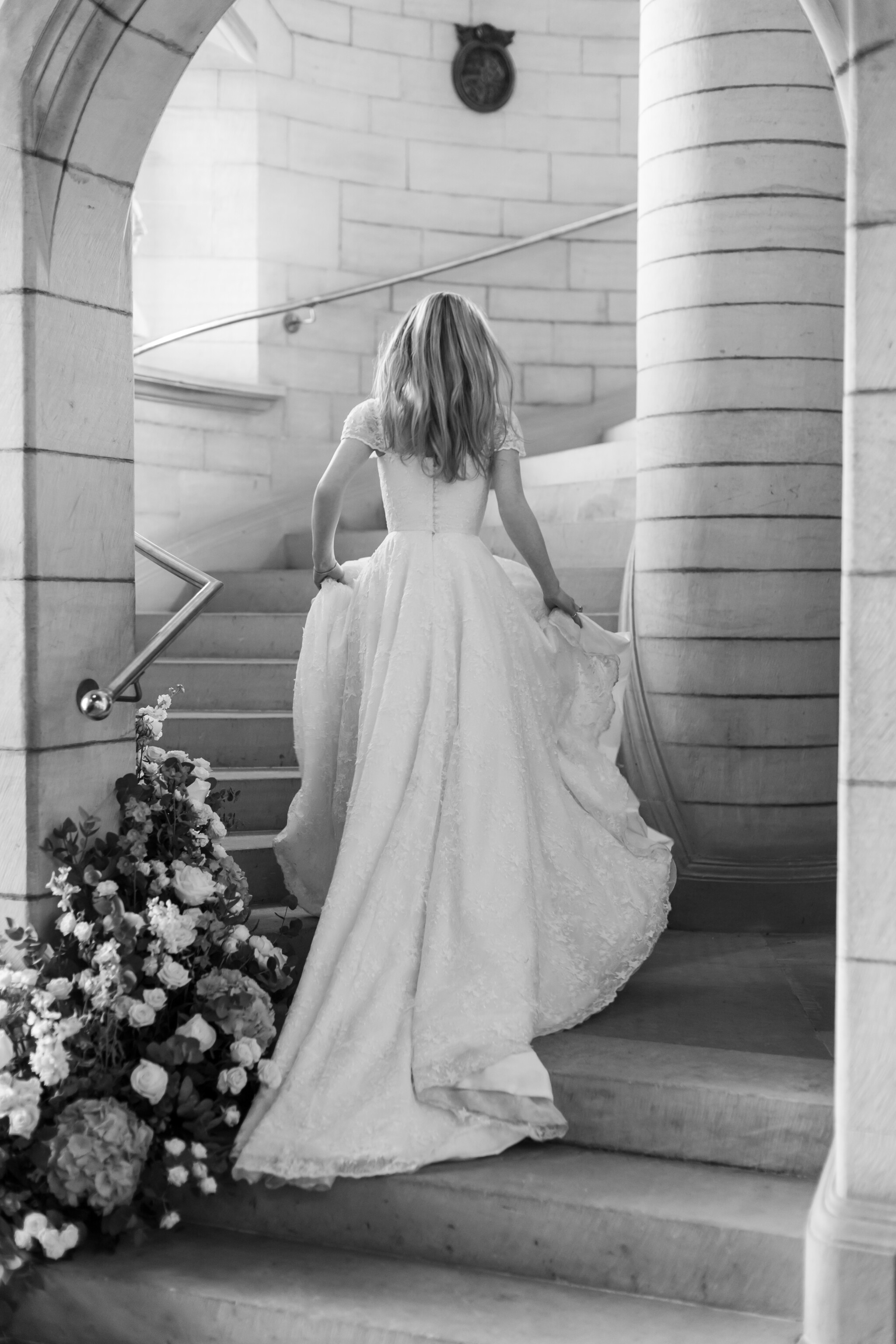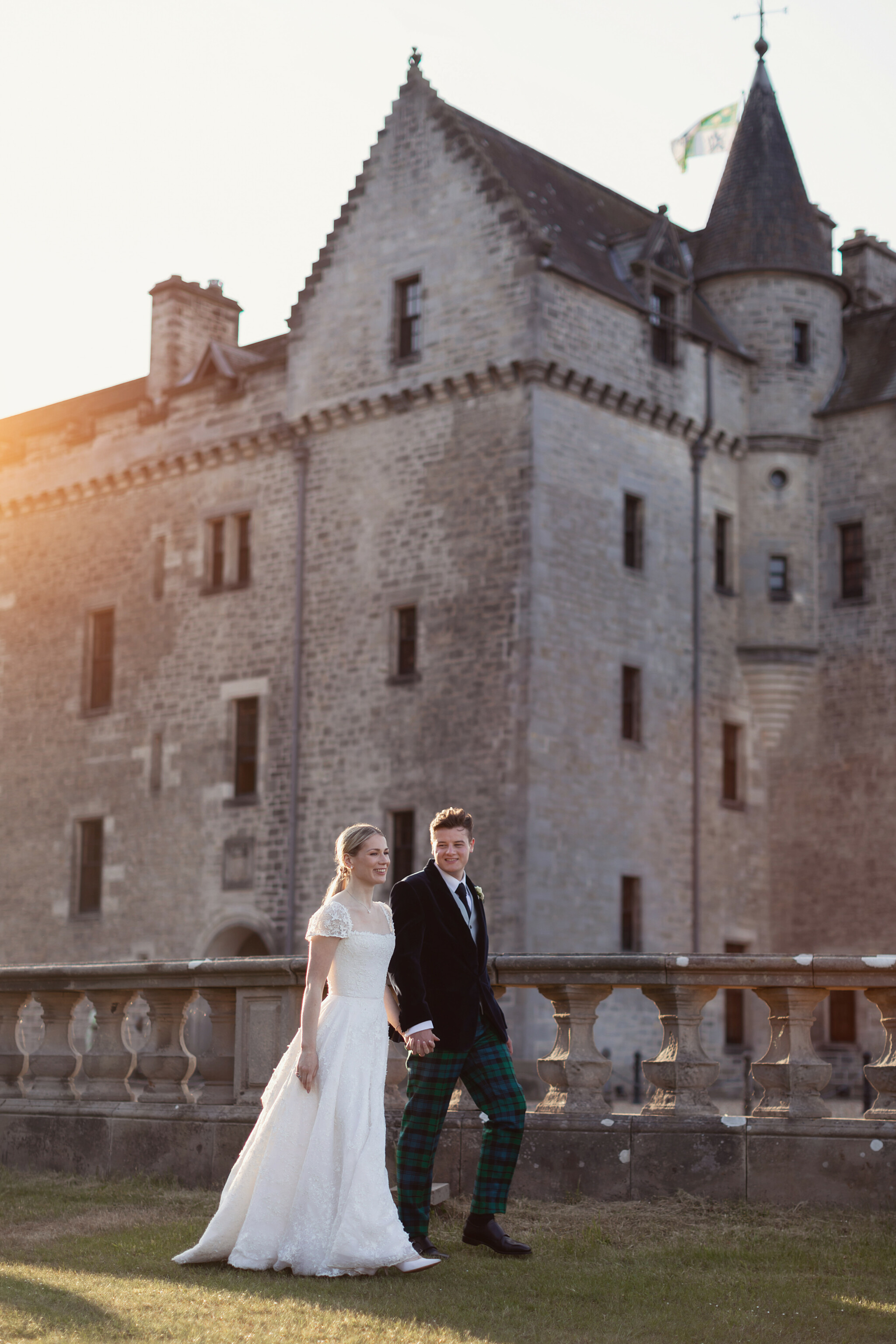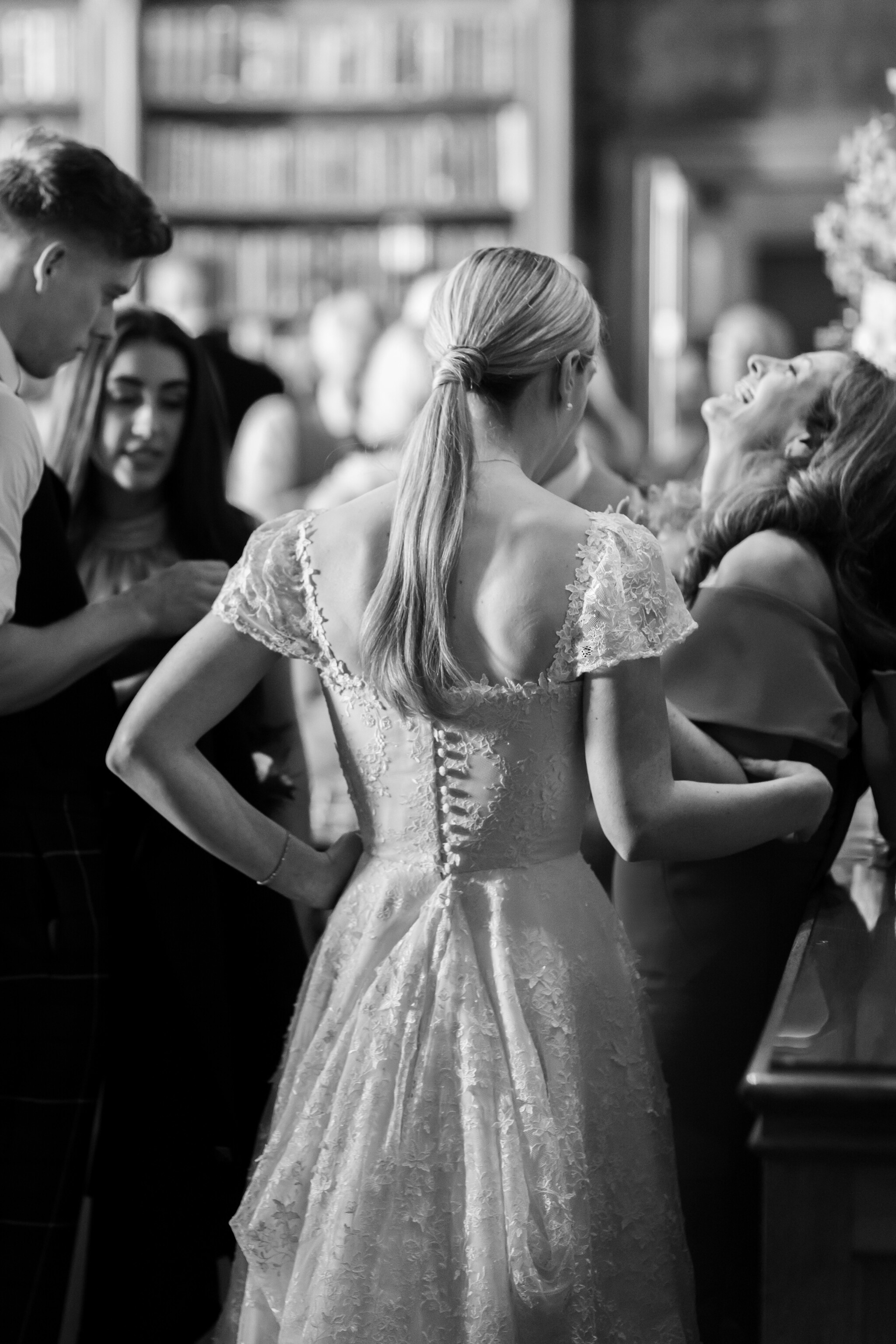 Over a series of meticulous appointments at the Phillipa Lepley Conservatory, Jemima's dress was crafted and moulded to her, ensuring a defined and feminine silhouette. Each bespoke corset, unique to the bride and her dress, is precisely engineered to the contours of the body, a harmonious marriage of form and fabric. The result is an impeccable fit that enhances the bride's beauty in every sense.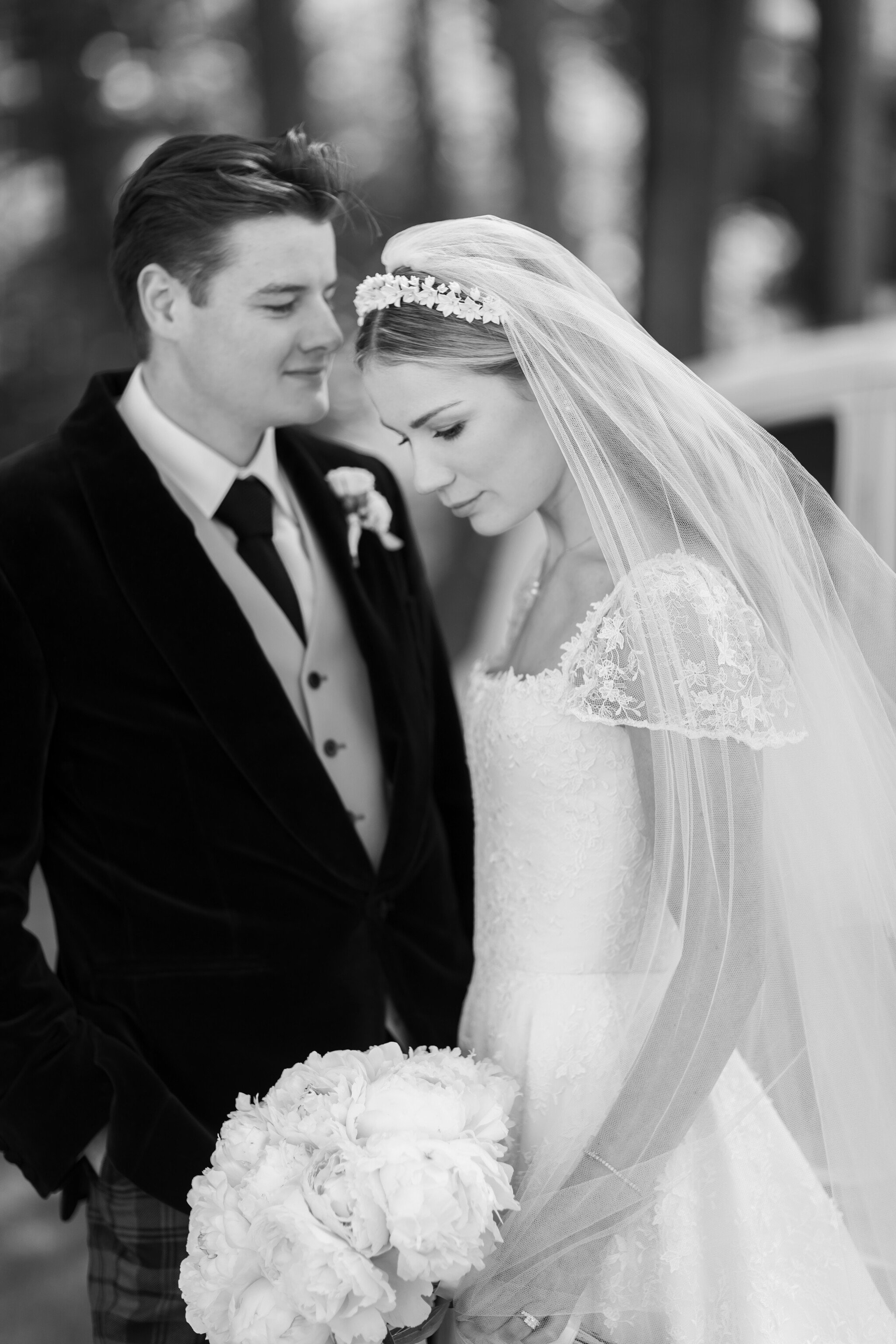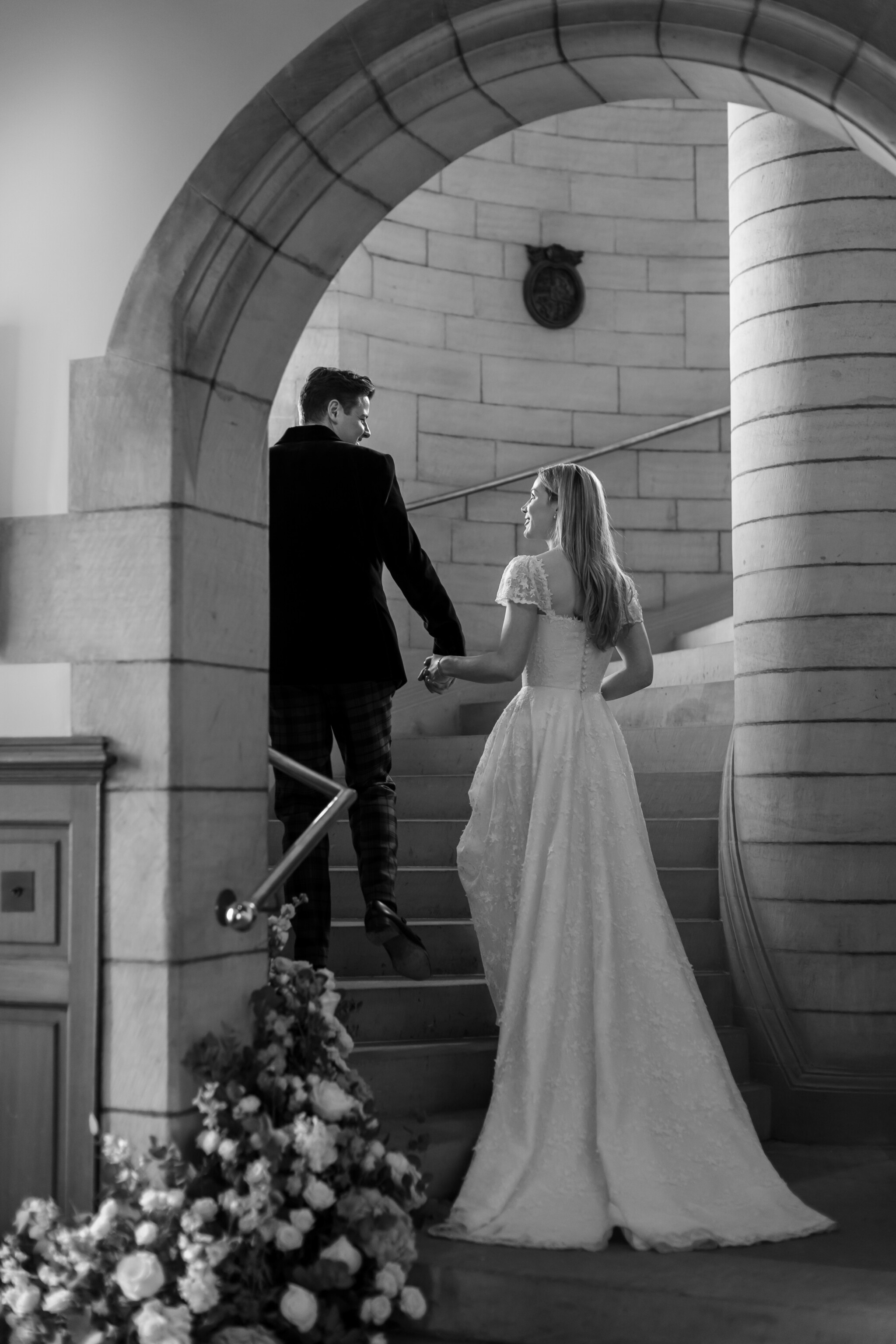 Crafted from fine silk tulle, Jemima's two-tier couture veil showcased movement and fluidity, flowing behind her as they walked through the castle grounds.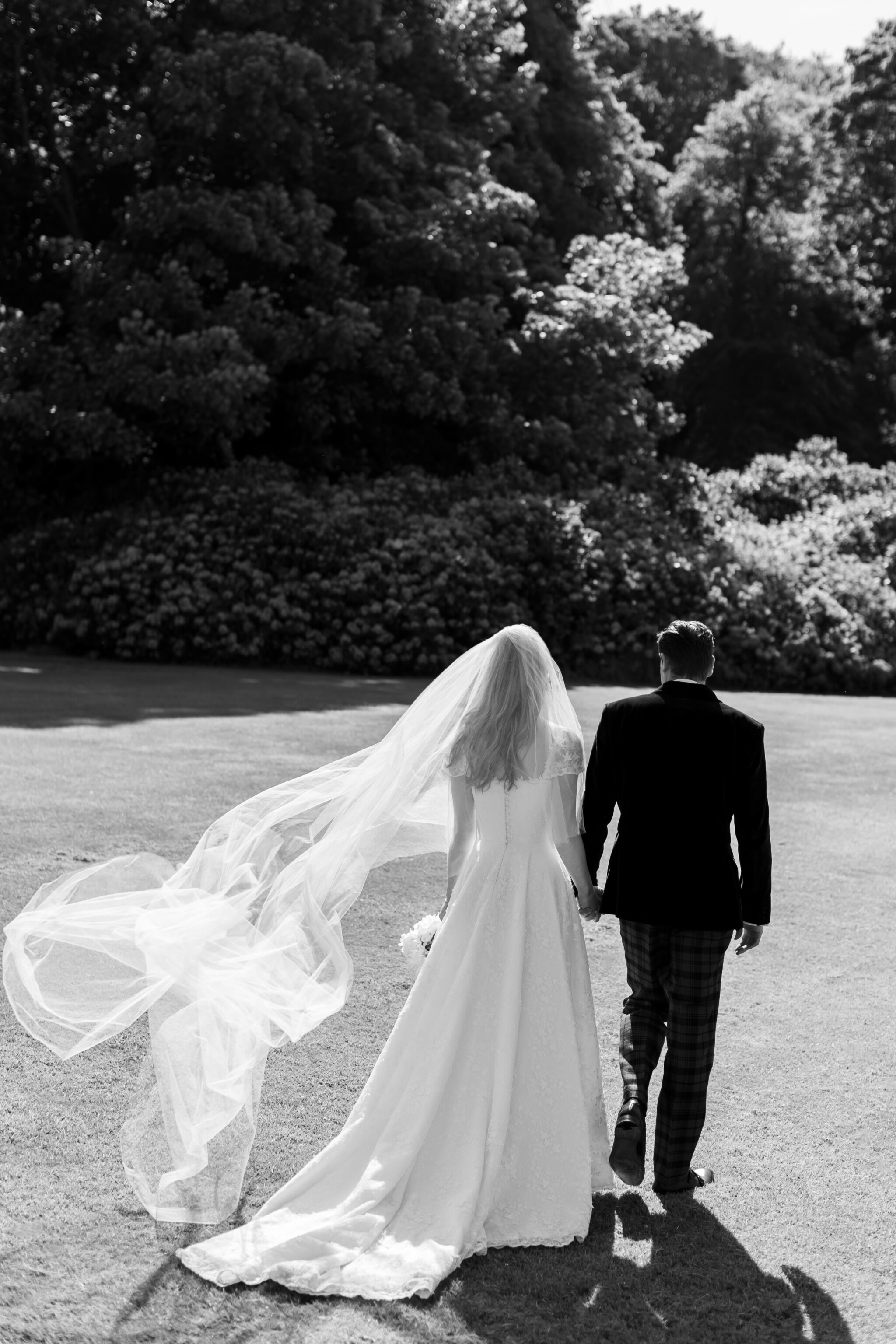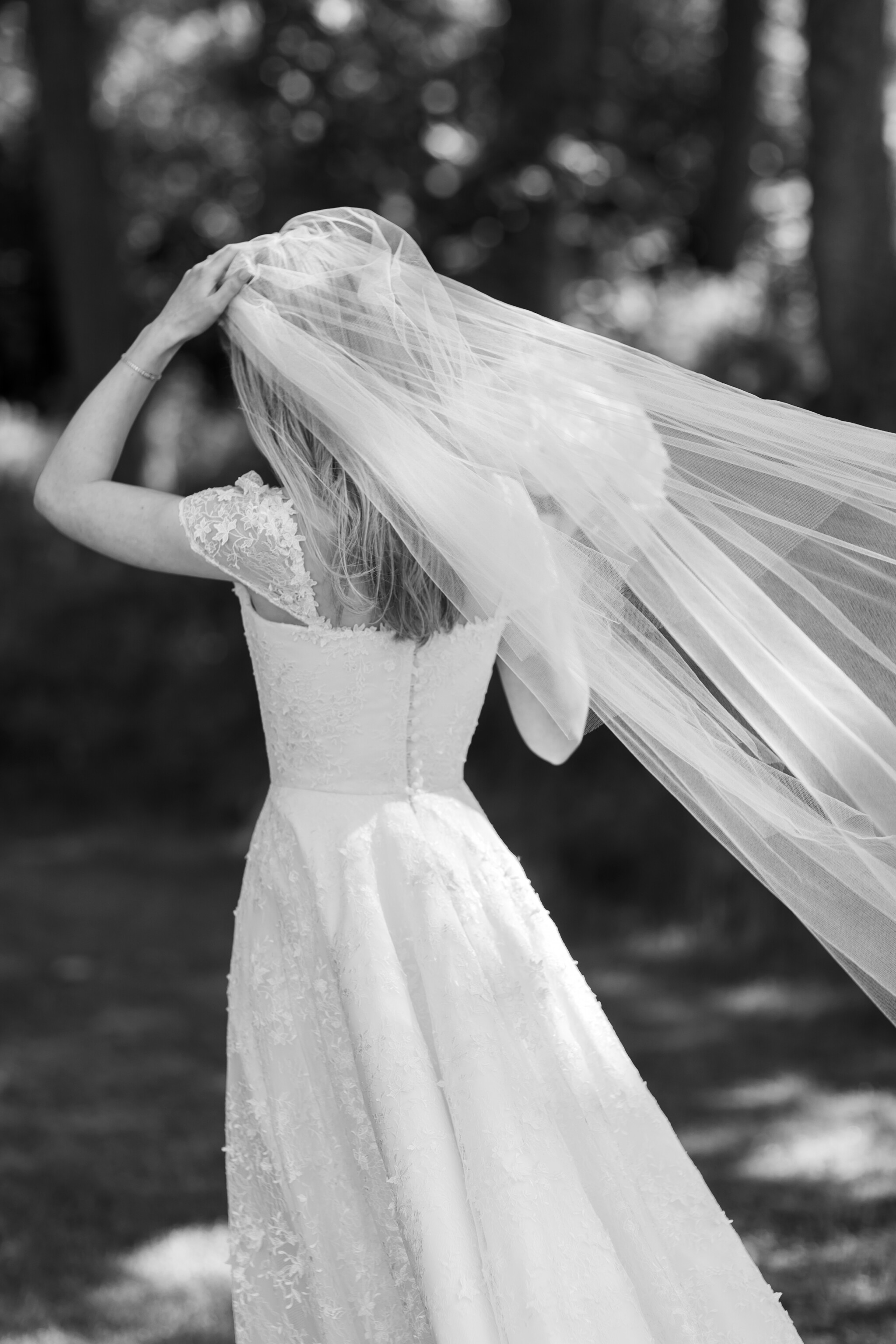 Jemima's wedding day unfolded against a backdrop of sheer beauty. From the ceremony at Murrayfield Parish Church to the drinks reception, meal, and the lively Cèilidh celebration at Barnbougle Castle, her dress moved with grace and ease. It flowed freely, allowing her to dance the night away, a vision of elegance amid the spirited revelry.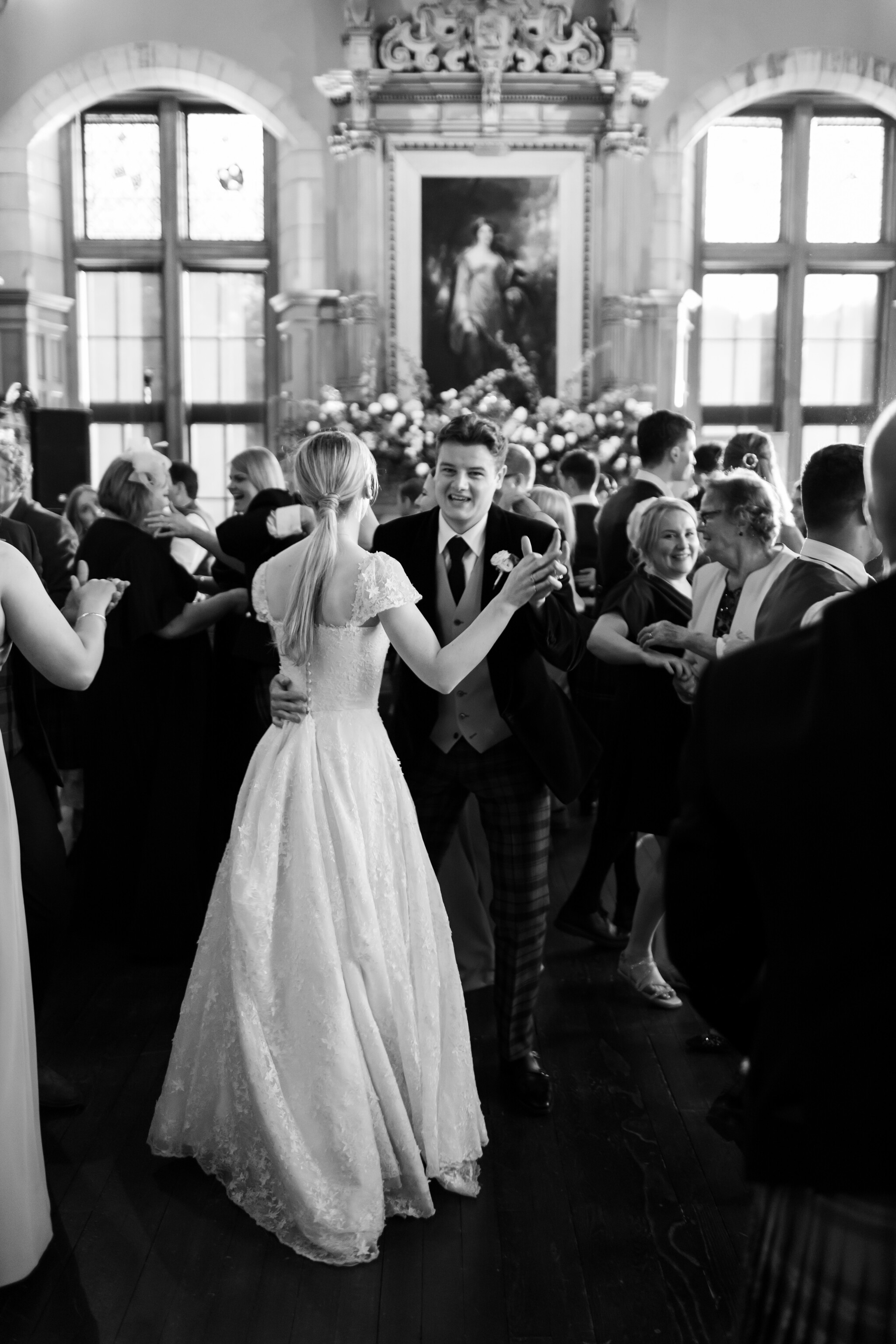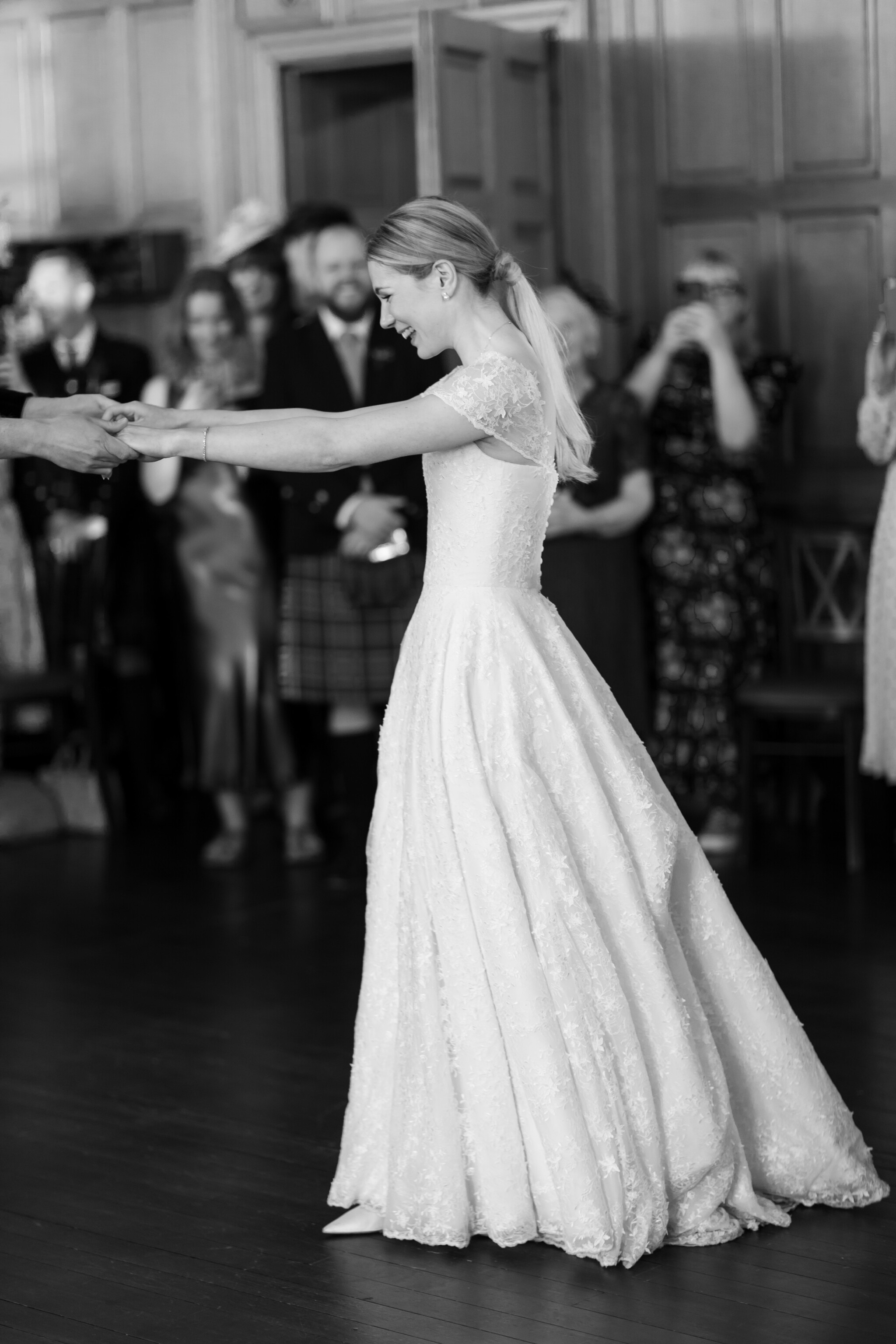 Photography: Craig & Eva Sanders
Phillipa Lepley is recognised globally as a leading British wedding dress and eveningwear designer, renowned for bespoke couture dresses of the utmost luxury. Her wedding dress shop in London, Chelsea, has over 50 dresses, all of which have been made in England from start to finish at her atelier.