Phillipa Lepley bride Lily
After falling in love with the exquisite bespoke embroidery Phillipa Lepley is renowned for, Lily opted for multiple couture designs for her wedding in the countryside.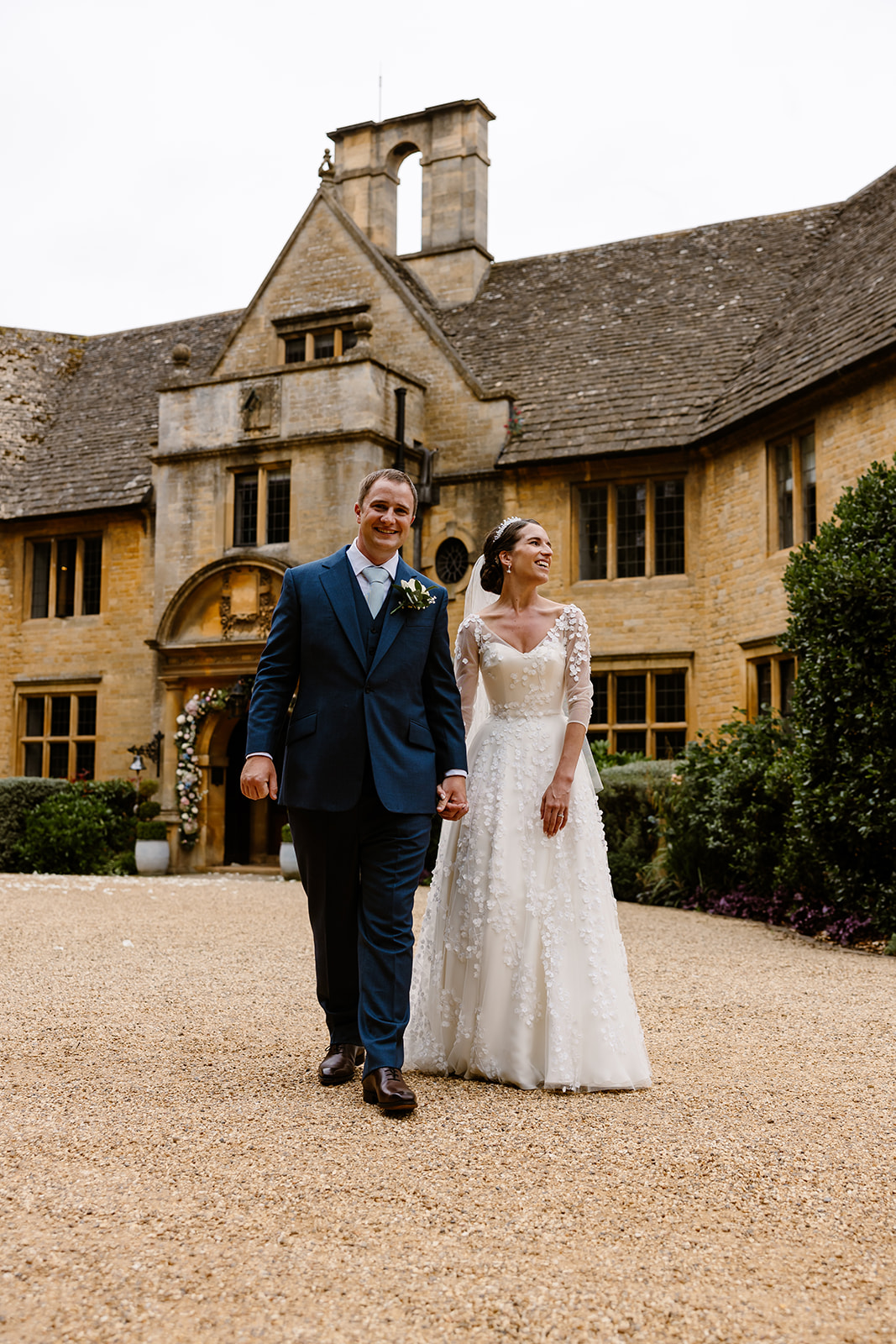 Embarking on a couture journey at Phillipa Lepley is a uniquely special experience, where brides witness their dress come to life through numerous fittings. Lily's love for her gown led to the creation of various overlays, enabling the bride to wear her dress for different occasions over the wedding weekend.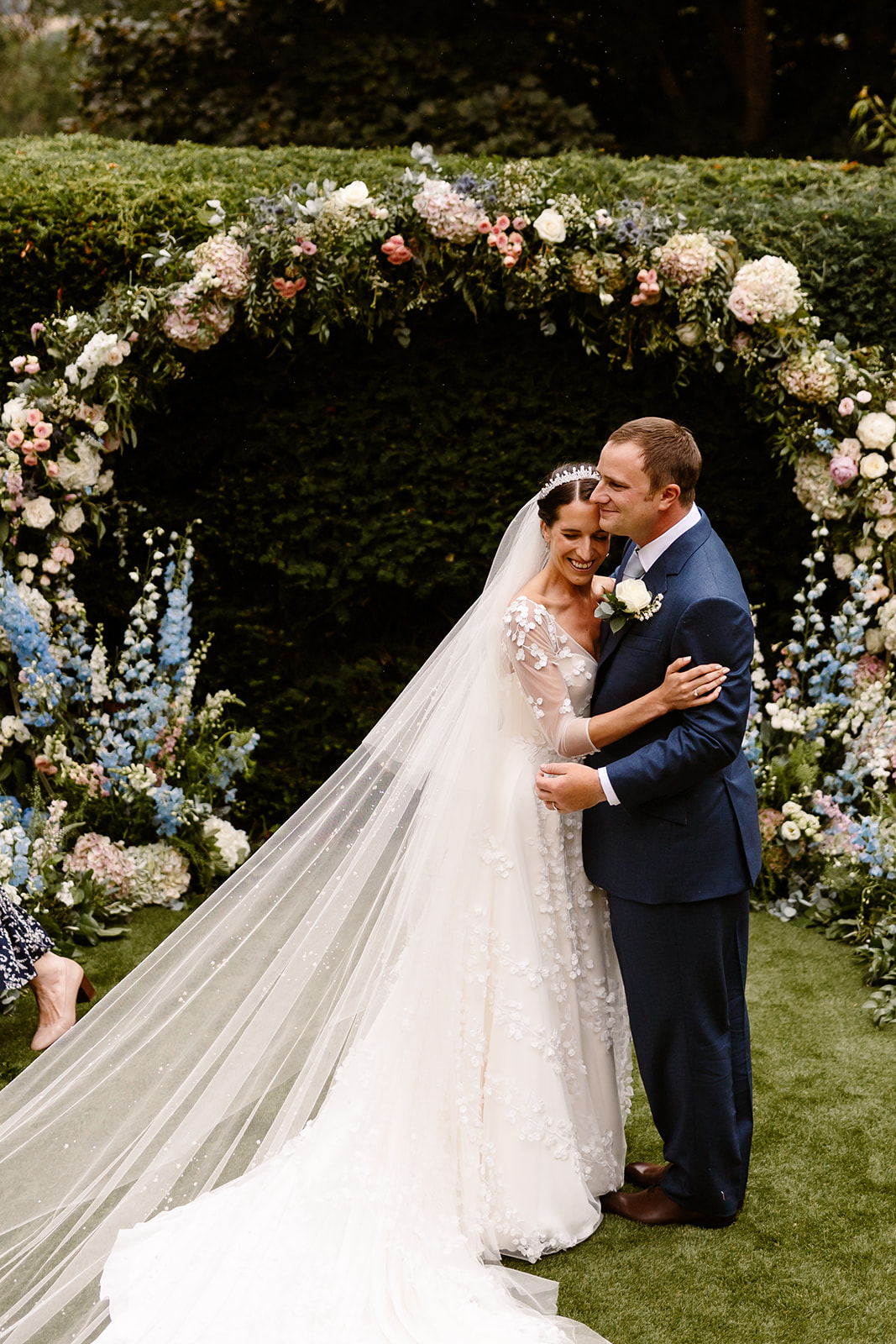 Lily's dress featured a strapless duchess satin bodice and an ethereal, light satin chiffon skirt.
Meticulously moulded and sculpted to Lily during her toile fittings at the Phillipa Lepley Conservatory, a defined corseted bodice formed the base of her dress. For over thirty-five years, Phillipa and her team of artisans at The Atelier have perfected the signature internal corset for which the brand has become synonymous. Each custom-made corset is refined to the millimetre on the body, designed to perfectly flatter.
"I was in awe of my toile fittings – the craftsmanship and ability to create such an incredible structure to the base of a dress was a joy to watch." – Phillipa Lepley bride Lily.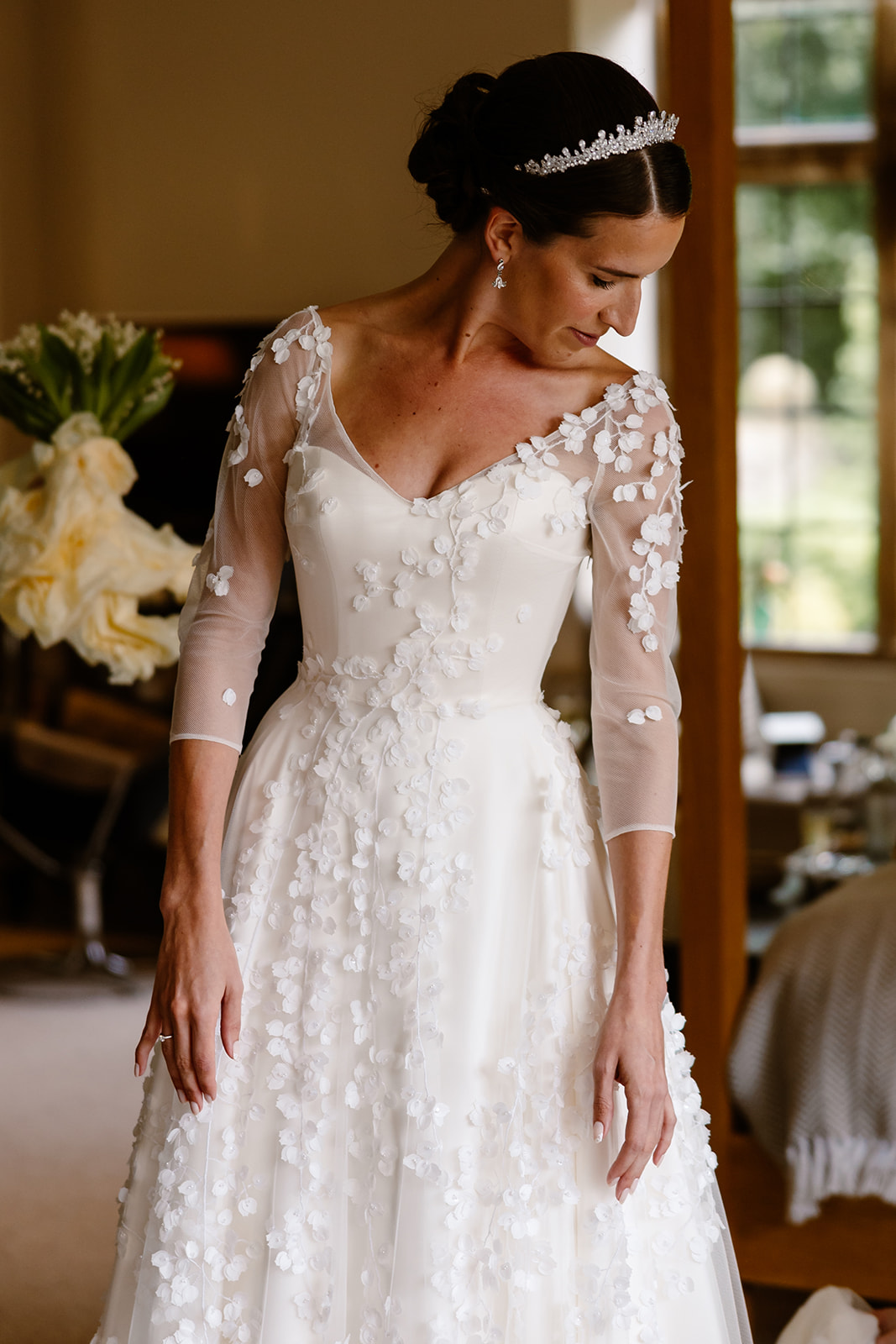 For the wedding ceremony, Lily wore a full-length overlay adorned with delicate Lily of the Valley embroidery. Featuring ¾ length sleeves, the design showcased meticulously appliqued vines, with 3D laser-cut petals delicately cascading off. Each individual petal was bespokely placed, designed to flow organically down her body.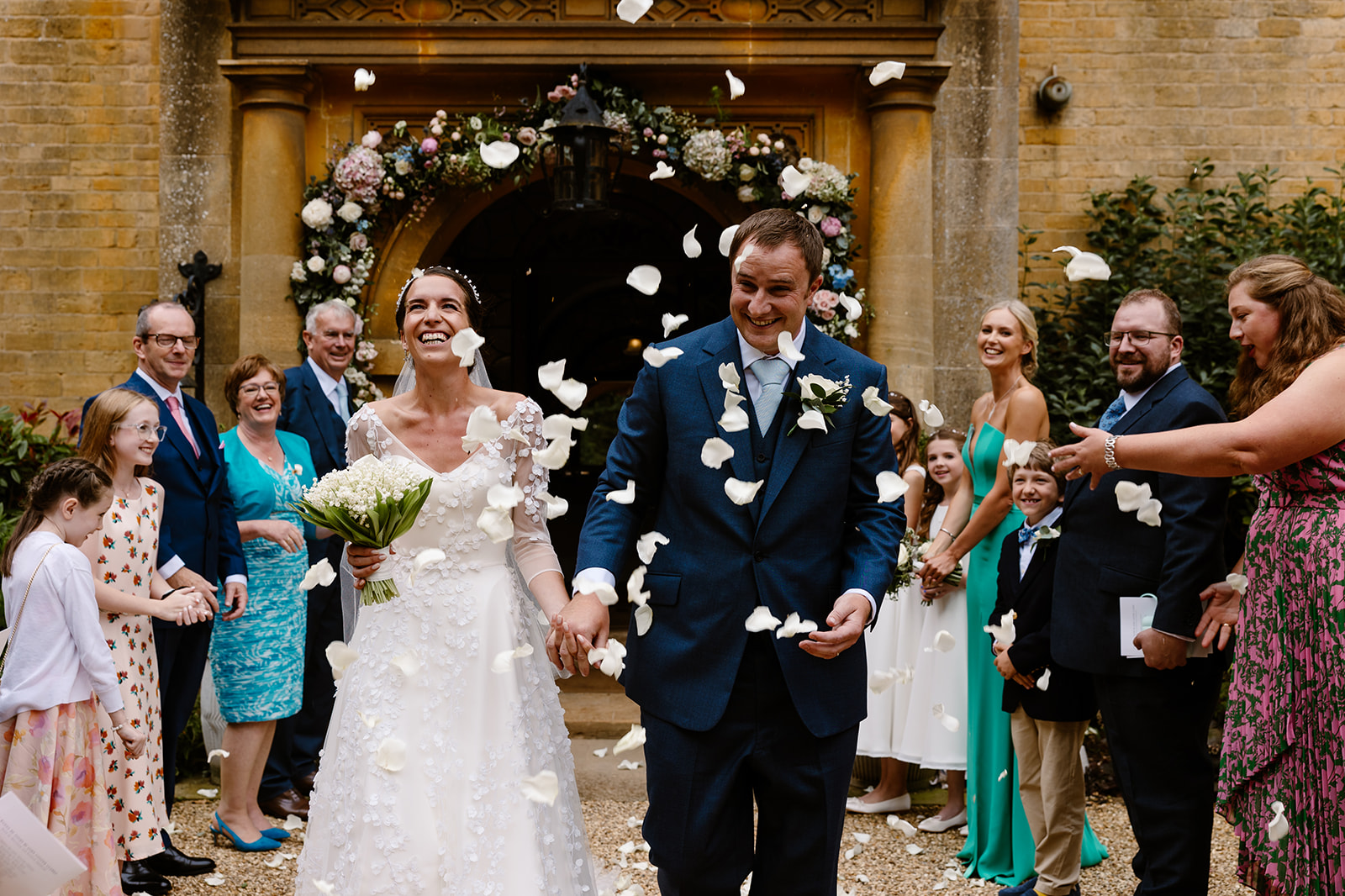 The overlay also featured bespoke hand-beading across its entirety. The specialist Embellishment Team at Phillipa Lepley worked closely with the bride to achieve the perfect balance of pearls to sparkle. Each bead was meticulously hand-embroidered onto the dress, creating a subtle yet mesmerising shimmer as Lily walked down the aisle.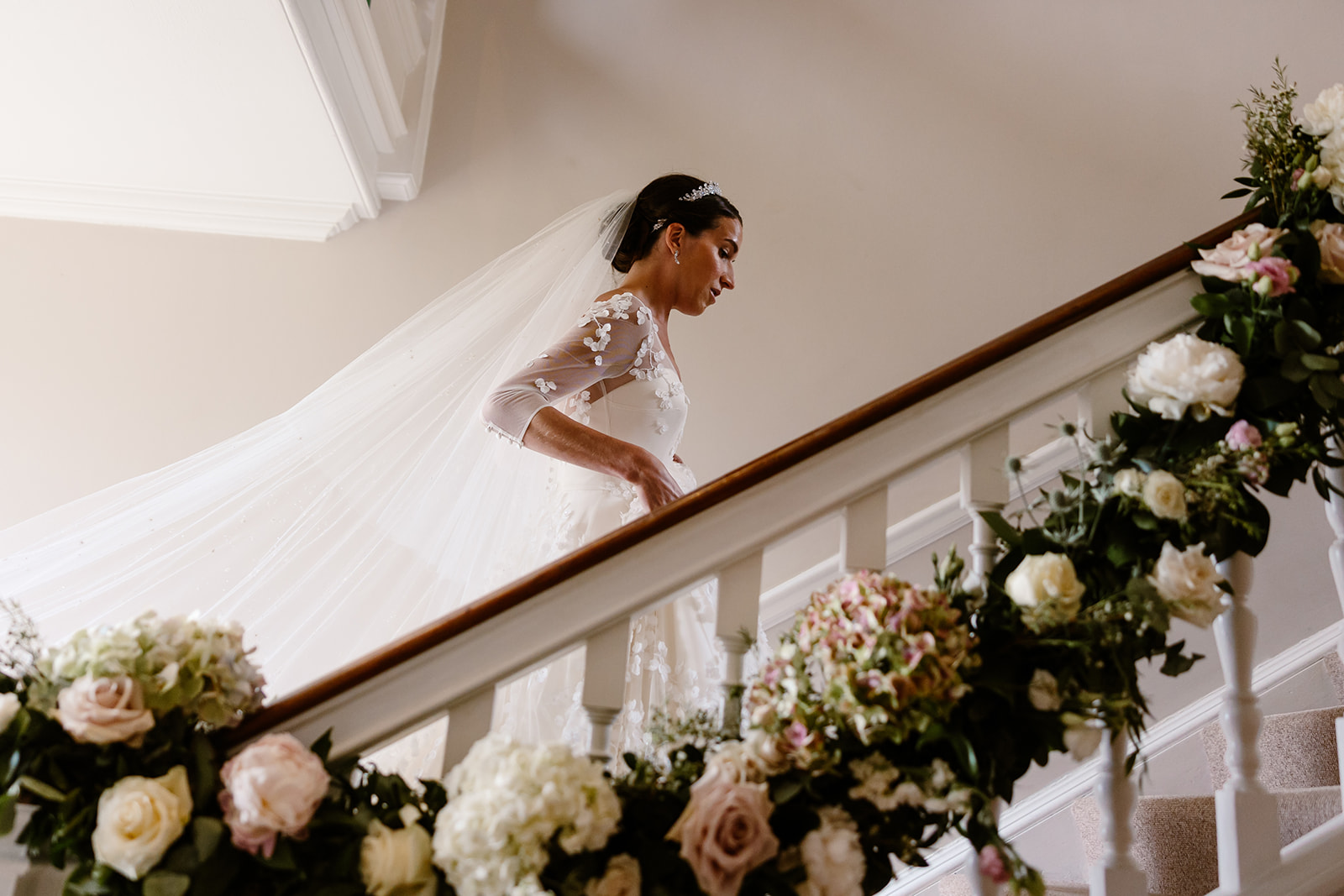 Lily's veil incorporated elements from her dress, with pearl and sparkle bursts resembling constellations, lending a touch of celestial allure to her ensemble. Delicate embroidered stitched flowers completed the mixed-medium design, harmonising with her gown.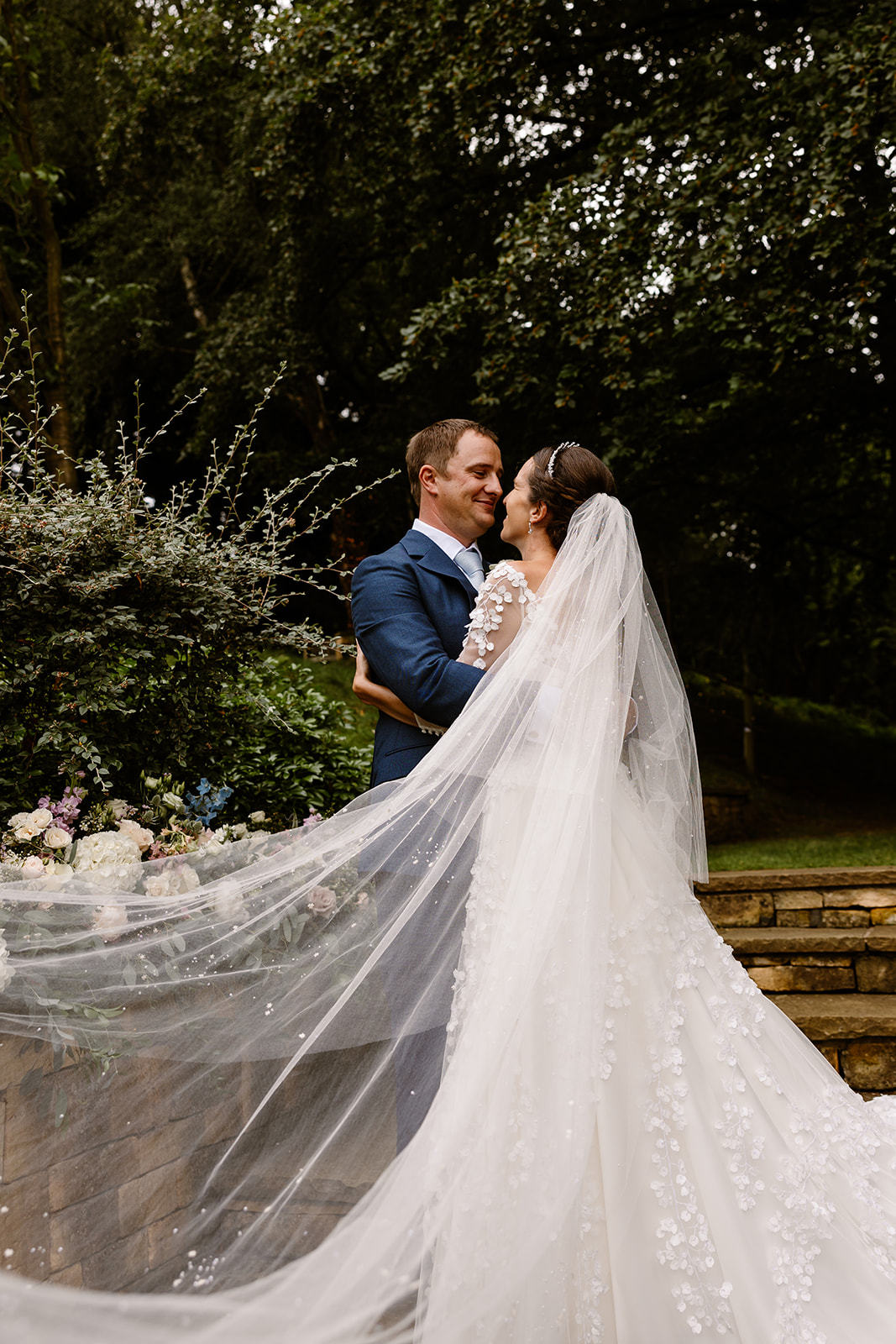 For the evening celebrations, Lily changed into a bespoke embroidered top with a bateau neckline, completely transforming her bridal look. Inspired by an existing design in the Phillipa Lepley collection, Lily incorporated floral poppy and daisy motifs into her bespoke embroidery. Each embroidered design is made bespoke to the client with details positioned perfectly to compliment their frame.
Lily added a touch of dazzling sparkle to the evening with a Swarovski crystal twisted belt sitting just on her waist – each diamante meticulously hand-beaded in the Phillipa Lepley Atelier.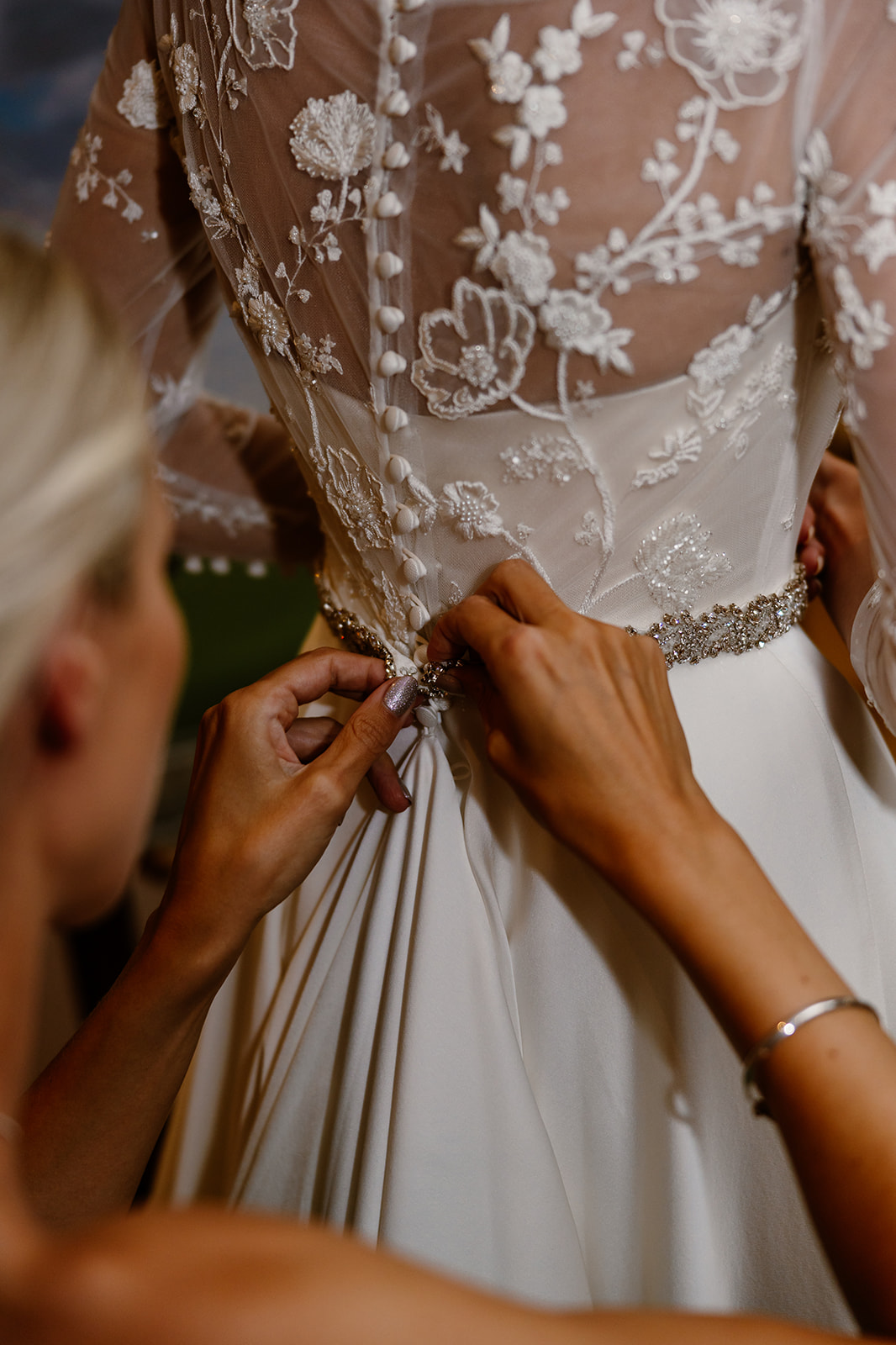 "I fell in love with the satin chiffon from the moment I saw it, it flowed like water and fulfilled every bit of my bridal dreams. The Lily of the Valley overlay was an immediate yes, my great-grandmother's favourite flower was Lily of the Valley and it was a way for me to have her with me on my wedding day. The embroidered top for the evening was sensational, the pearls and detail in every petal meant it had the most beautiful light-catching effect." – Phillipa Lepley bride Lily.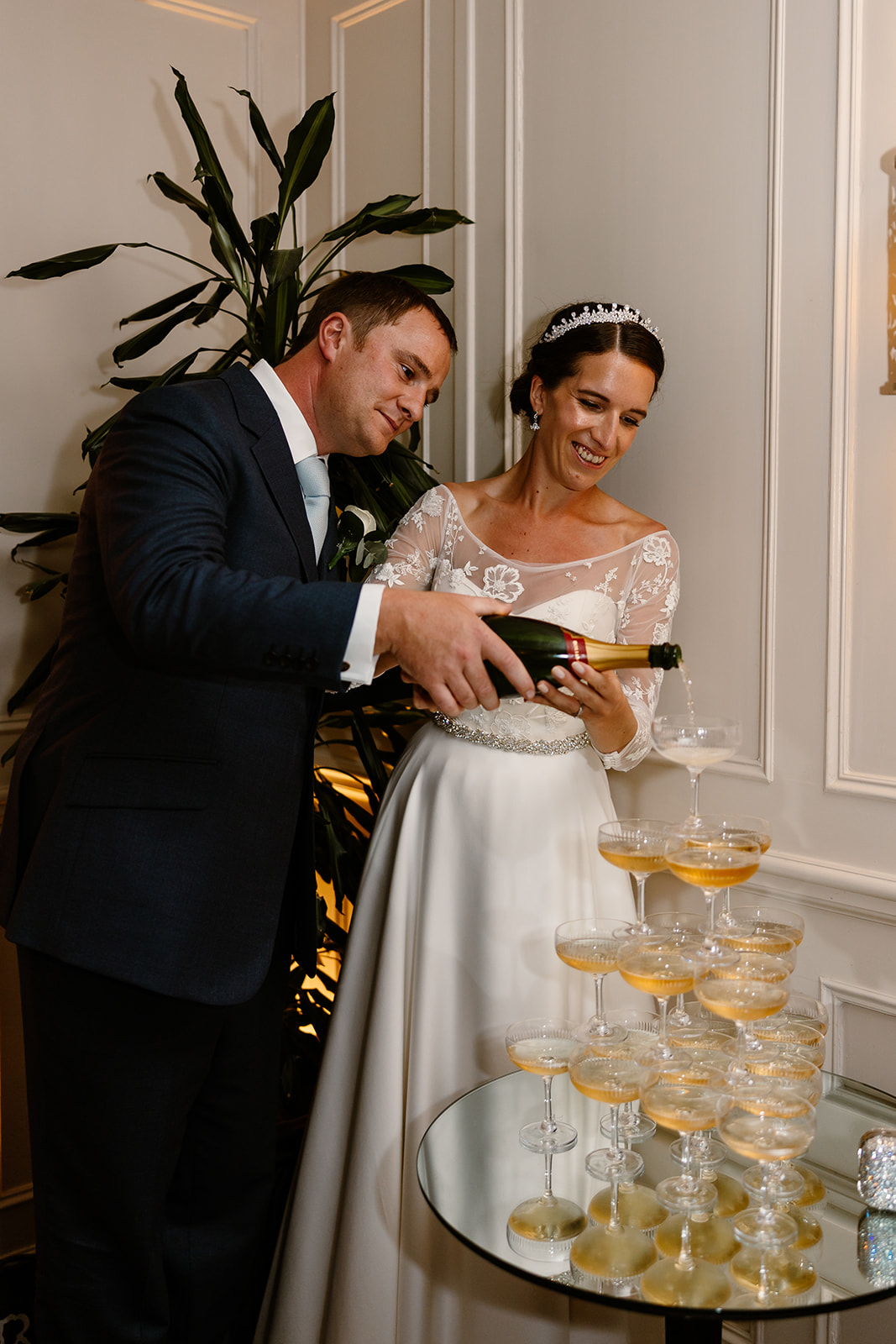 Lily's wedding unfolded amidst the enchanting backdrop of Foxhill Manor and The Fish on the Farncombe Estate, a cherished family celebration infused with sentimental heirlooms and heartfelt details. Despite unforeseen weather challenges that disrupted the original plans, guests came together to revel in an intimate Italian family-style feast and celebrate the newlyweds.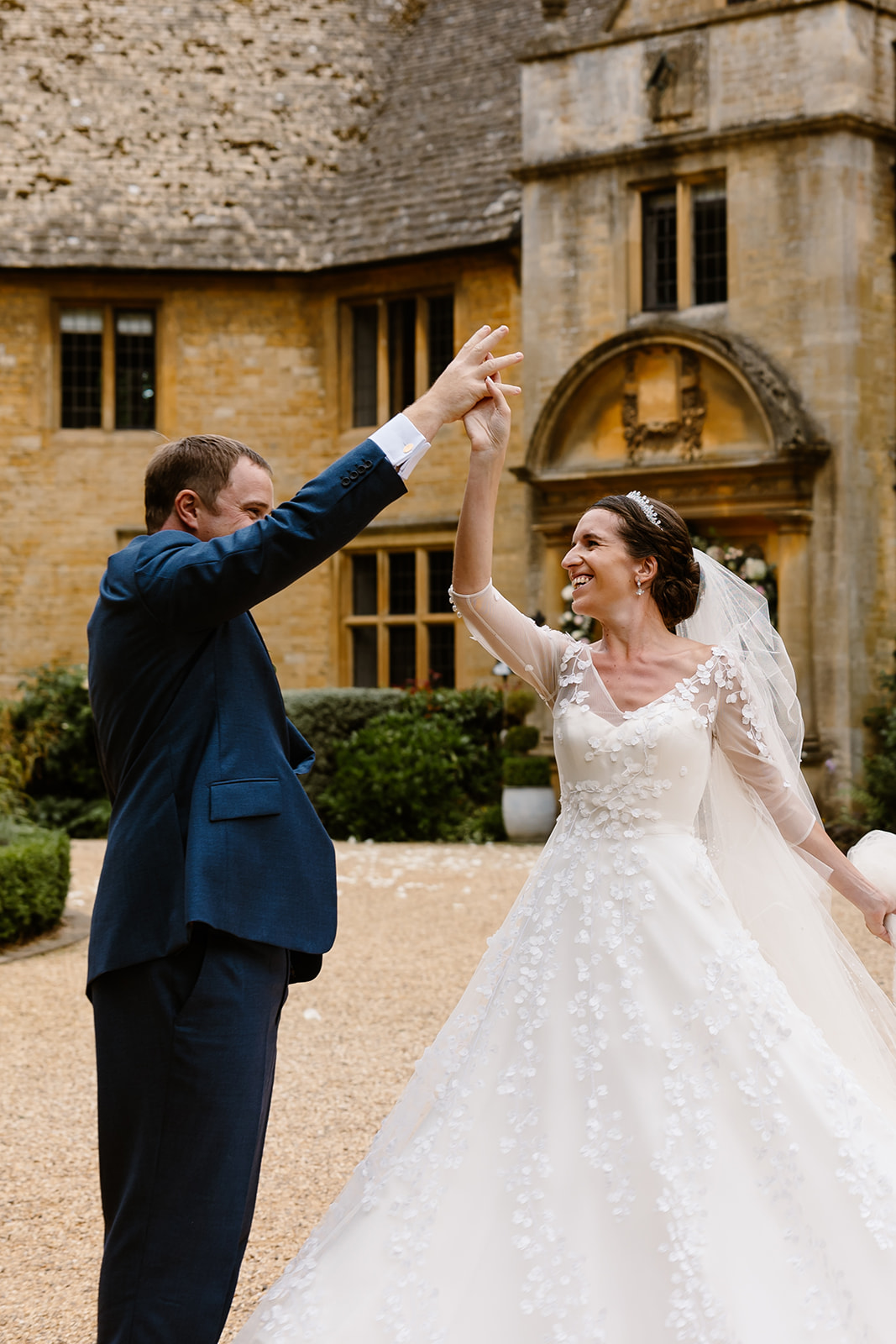 Lily's bespoke bridal ensemble showcases all that is possible when creating your dream dress with Phillipa Lepley. In Lily's own words, "The way that Phillipa's team can seamlessly blend a beautiful design with your own personal style is unlike anything I have seen before." Throughout the couture journey, the Phillipa Lepley team worked closely with Lily, designing an array of versatile pieces that allowed her to transform her dress while preserving its inherent specialness. Every facet of her bridal look, from the exquisite embroidery to the multifaceted overlays, harmonised together to create nothing short of perfection.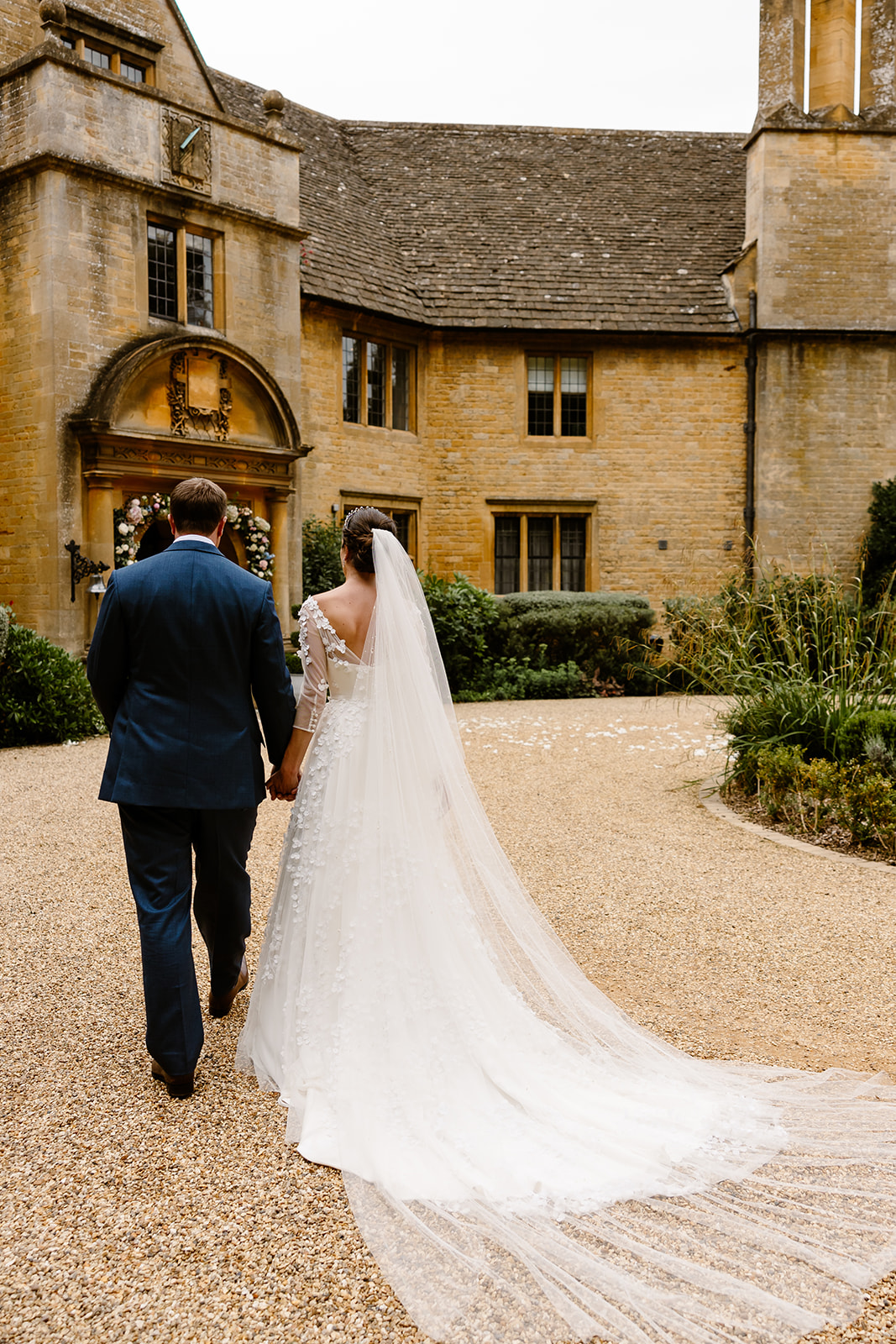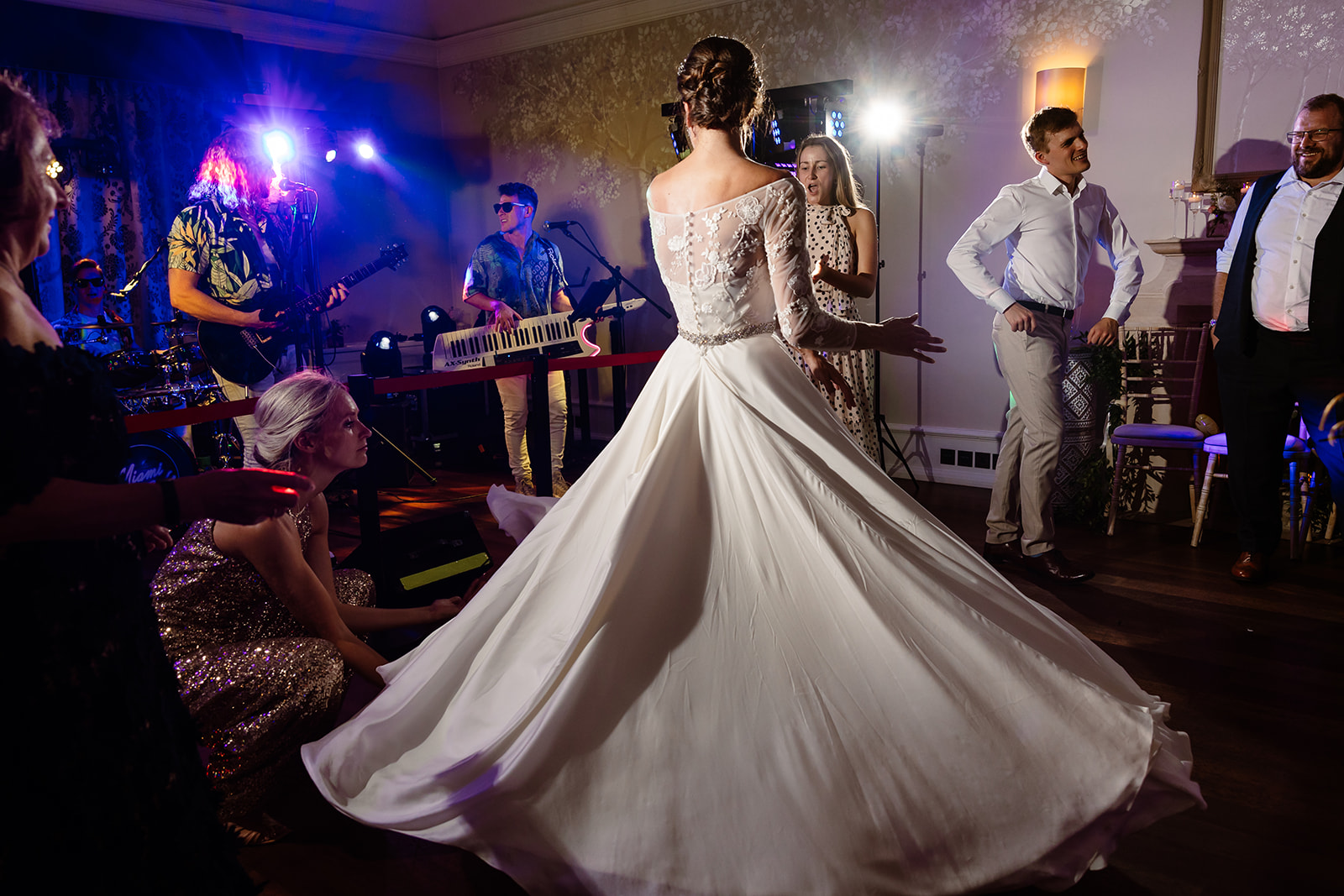 Photography: Kelly Weech
Flowers: Lily & Myrtle
Phillipa Lepley is recognised globally as a leading British wedding dress and eveningwear designer, renowned for bespoke couture dresses of the utmost luxury. Her wedding dress shop in London, Chelsea, has over 50 dresses, all of which have been made in England from start to finish at her atelier.