Phillipa Lepley bride Talia
When embarking on her wedding dress journey, Talia knew she had to visit The Phillipa Lepley Shop on Chelsea's Fulham Road for a couture wedding gown. "I had heard so many wonderful things about Phillipa, so she was the first (& only, it turned out!) designer I booked in to see".
"For me, it was the understanding that every bride who walks in is different and therefore regardless of whether the dress was couture or a bespoke design, the team and Phillipa would still make a dress completely tailored to you." – Phillipa Lepley bride Talia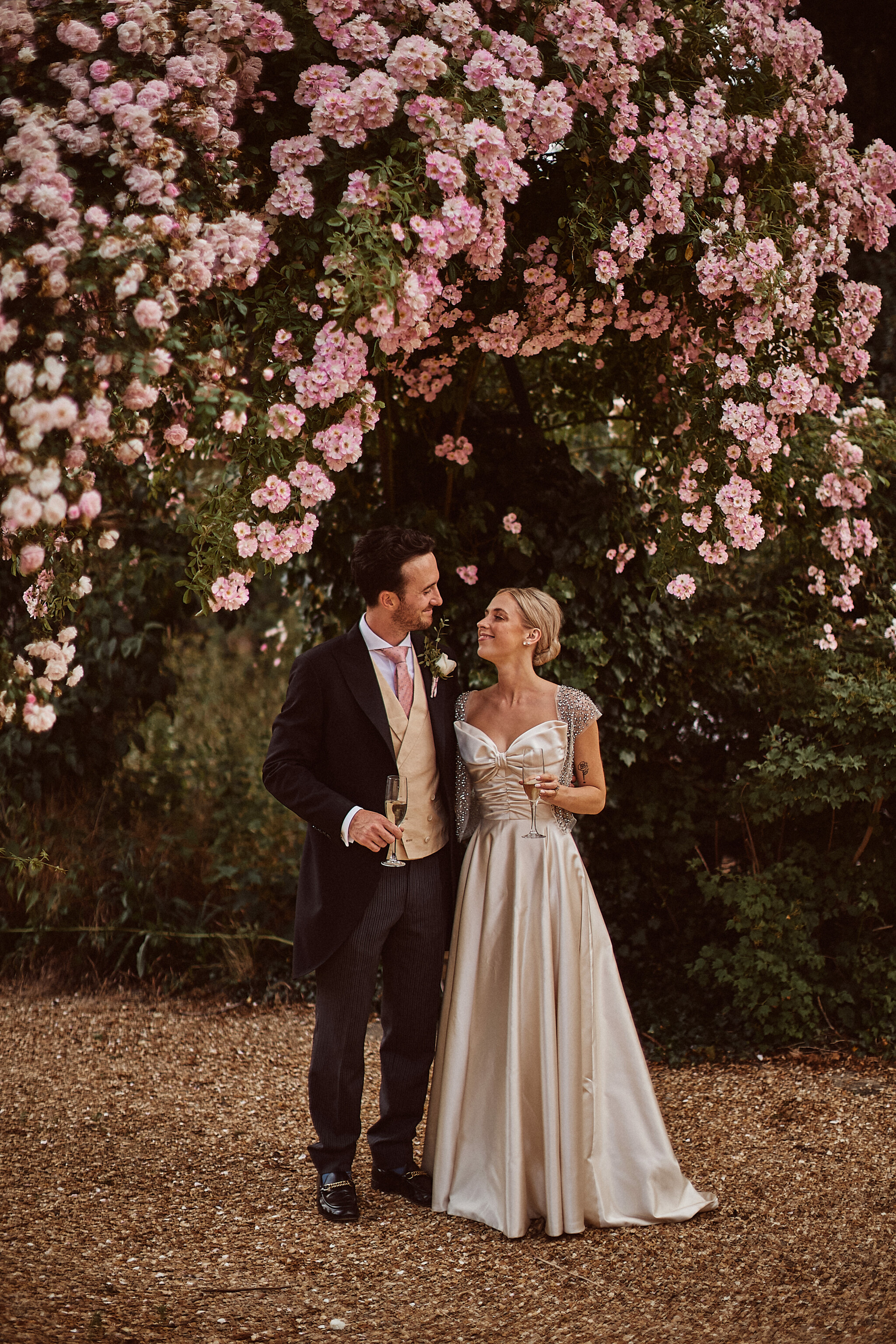 Talia's couture dress is defined by an oversized bow crafted entirely from lustrous duchess satin, seamlessly forming the neckline before gracefully blending into the draped fabric below. This captivating bow presents as a striking 3D entity – a key stylistic element that Phillipa was so passionate about when creating the original design. Its seamless integration with the underlying fabric renders it an utterly organic, integral part of the design.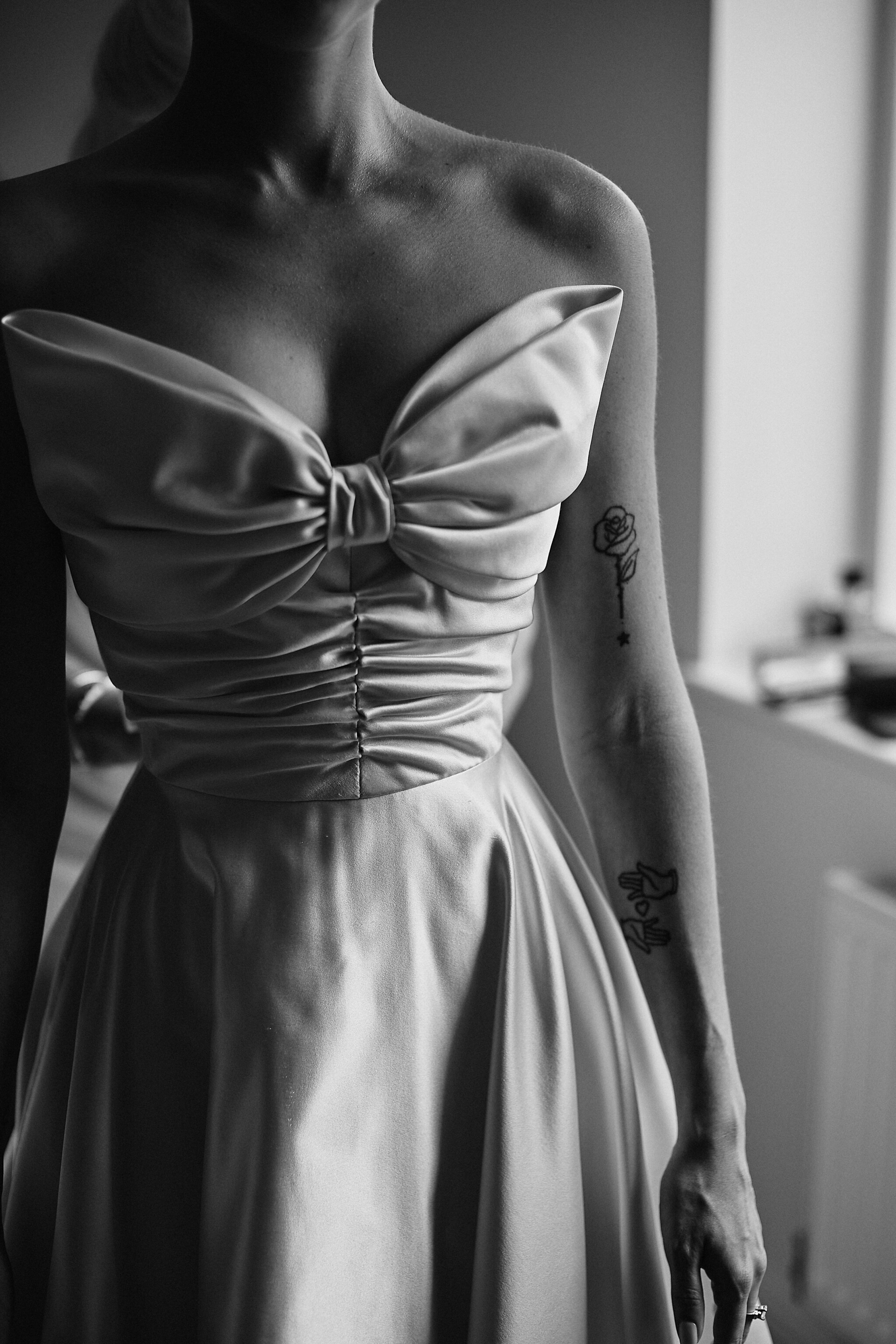 Beneath the butter-soft satin, hides an elongated Phillipa Lepley signature corset, perfectly defining the waist. A flowing satin skirt extends from the waistline, complete with a dramatic train that adds to the overall grandeur of the gown. Talia opted to have no petticoats in her dress, allowing for lots of movement in the fabric when she walked.
Talia married in a beautiful intimate church ceremony, before the couple and guests made their way to Chippenham Park for a joyous reception.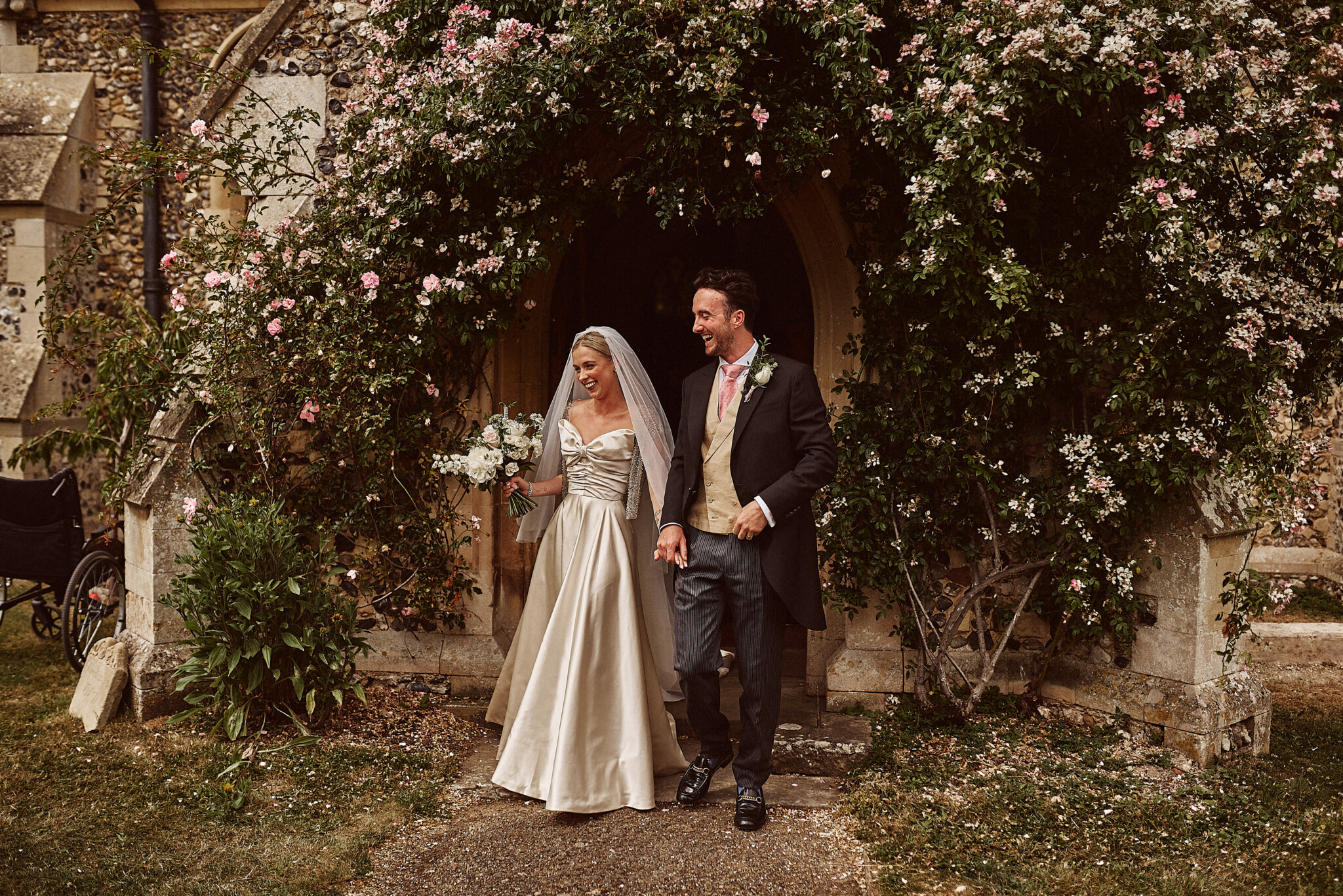 To lend a touch of demure charm to her ceremony, Talia chose to adorn her gown with a diamante-embellished tulle cap sleeve top. Draped elegantly over her shoulders, it offered just the right amount of coverage. This embellished piece embodied the essence of her style, bringing an element of fun and sparkle to her look. Discreet fixtures ensured it stayed effortlessly in place during the ceremony, only to be easily removed later in the evening.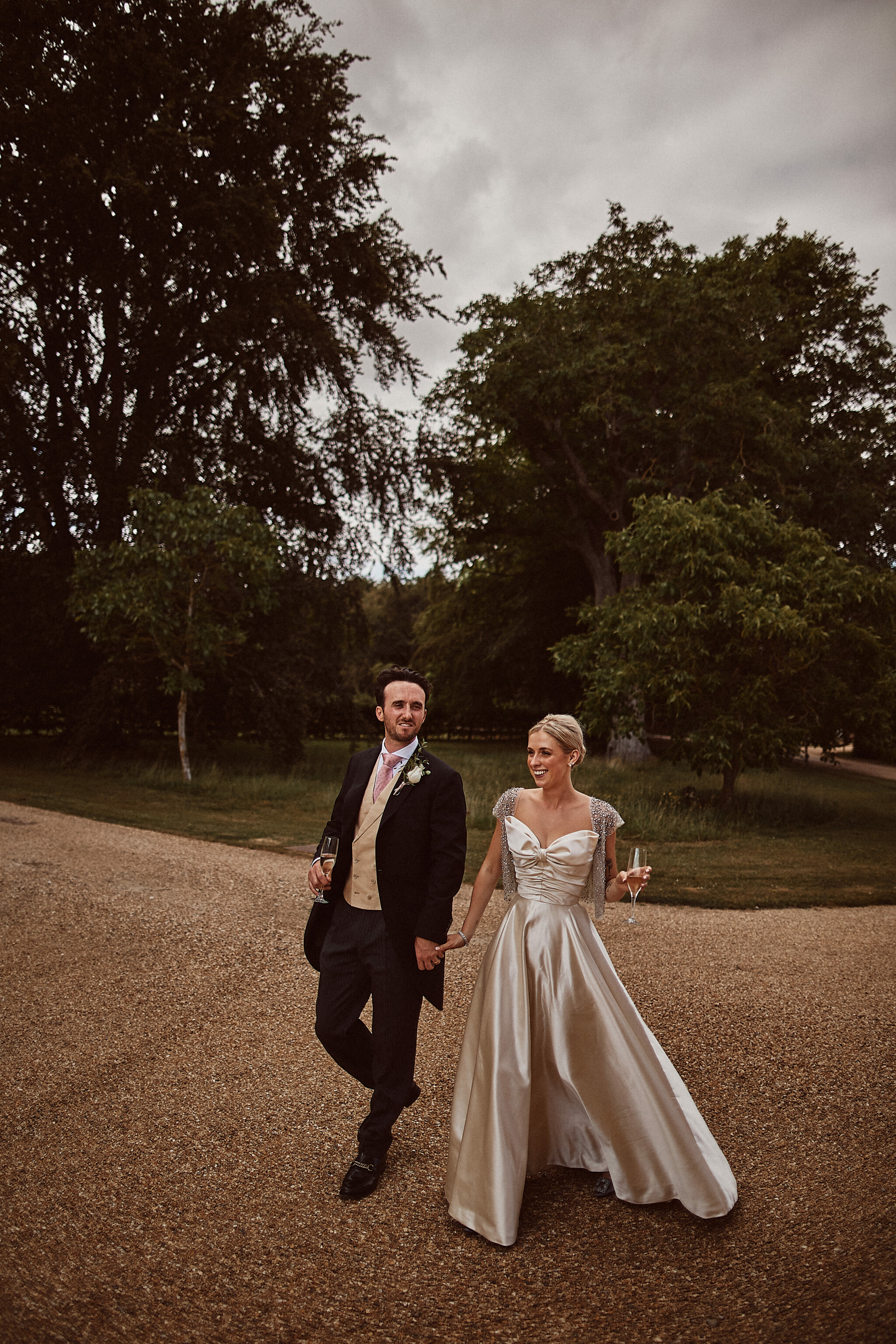 The Phillipa Lepley team worked closely with Talia throughout every step of her couture journey to craft a dress that truly reflected her personality. The fittings at The Conservatory in Chelsea became particularly cherished moments for Talia, as she was able to see the dress come to life, piece by piece.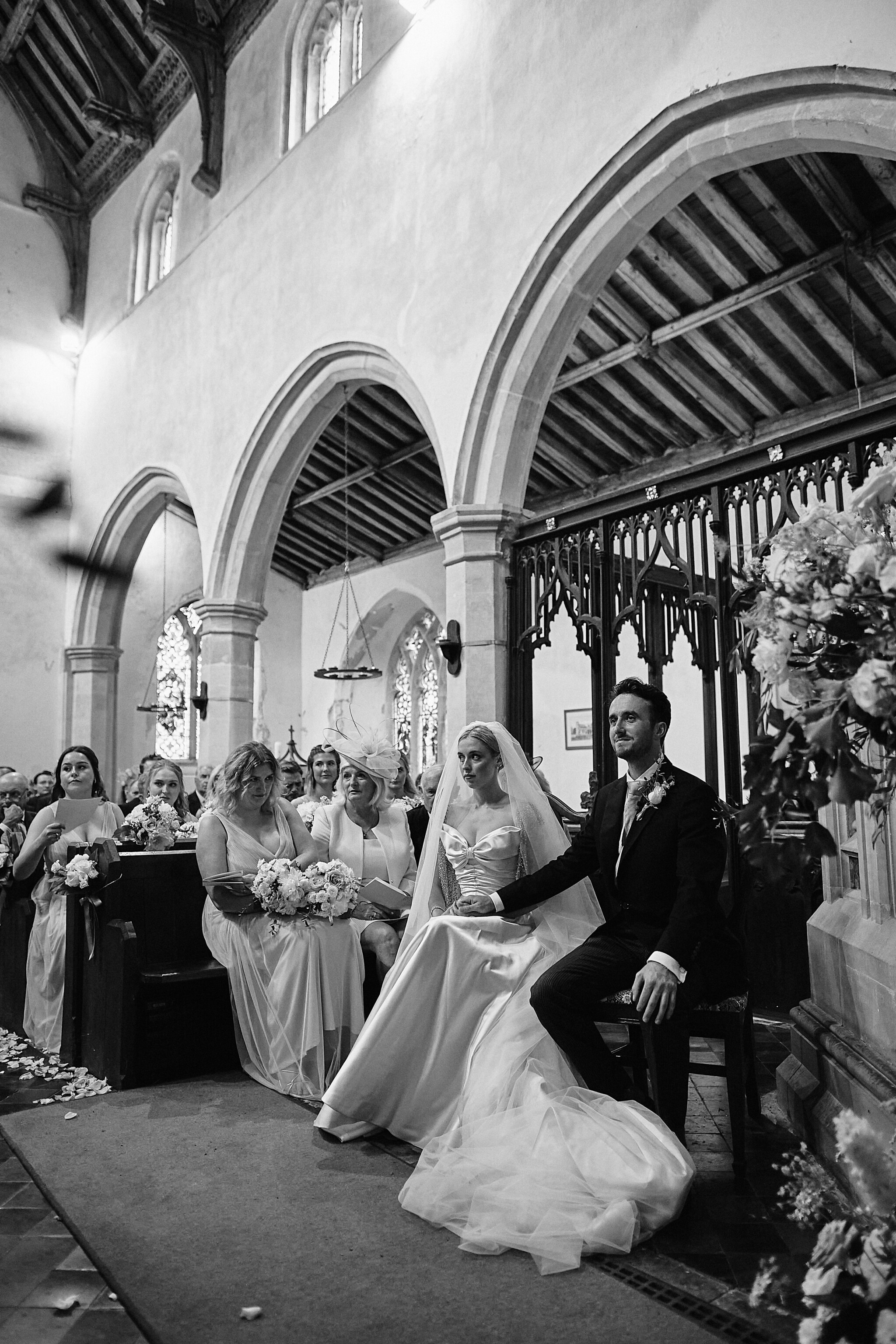 "Watching the dress come together every time was so fascinating and I felt really made me appreciate the craftsmanship and dedication that went into creating it. I wanted something that really captured my personality and I think the dress did absolutely that. On the day, I have never felt more beautiful or wearing a more 'Talia' dress if I could try! It truly felt like it was made for me." – Phillipa Lepley bride Talia.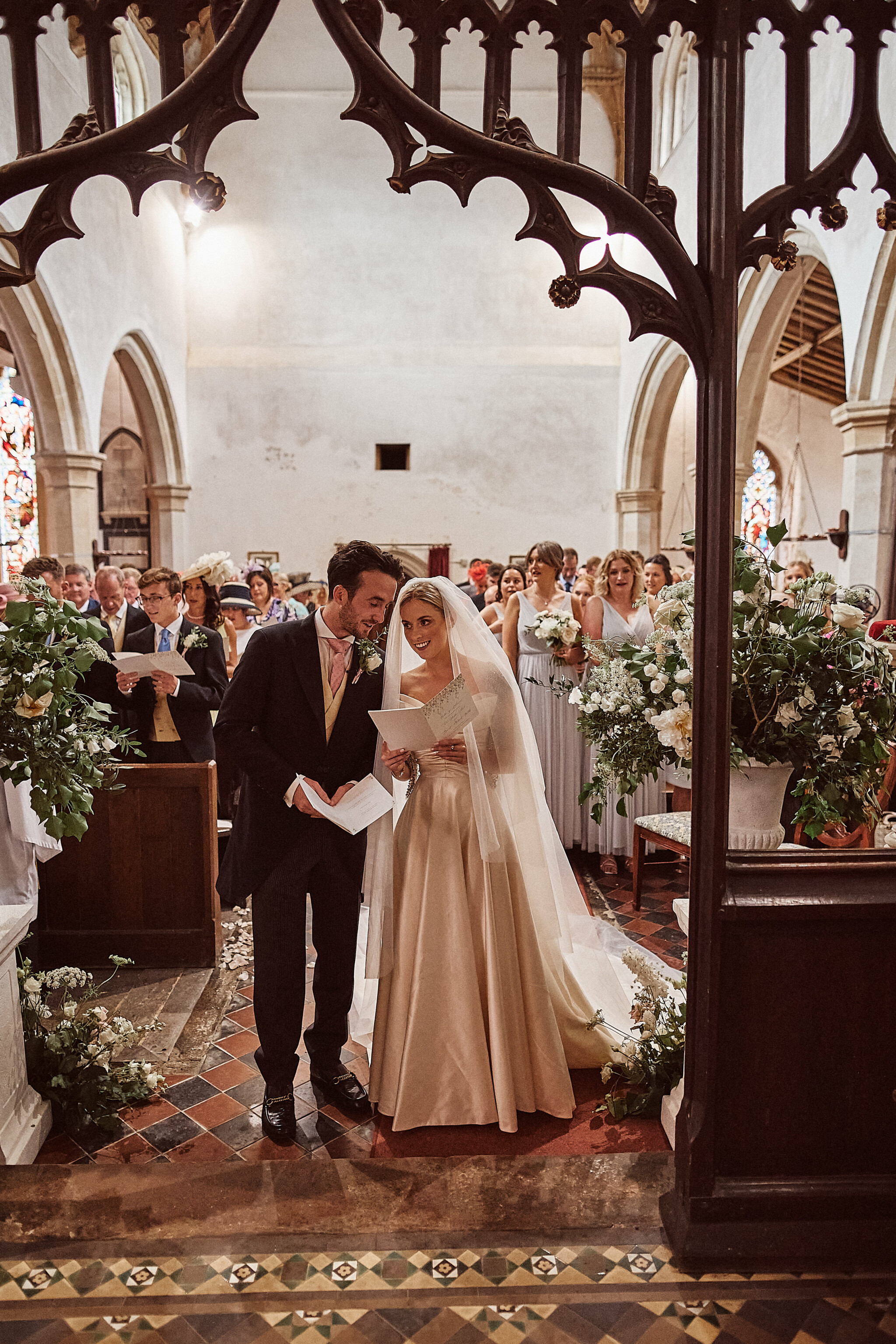 To honour Talia's mother, the Atelier team stitched a flower from her mother's wedding dress inside the gown—a sentimental touch that kept her mother close to her heart on such a special day.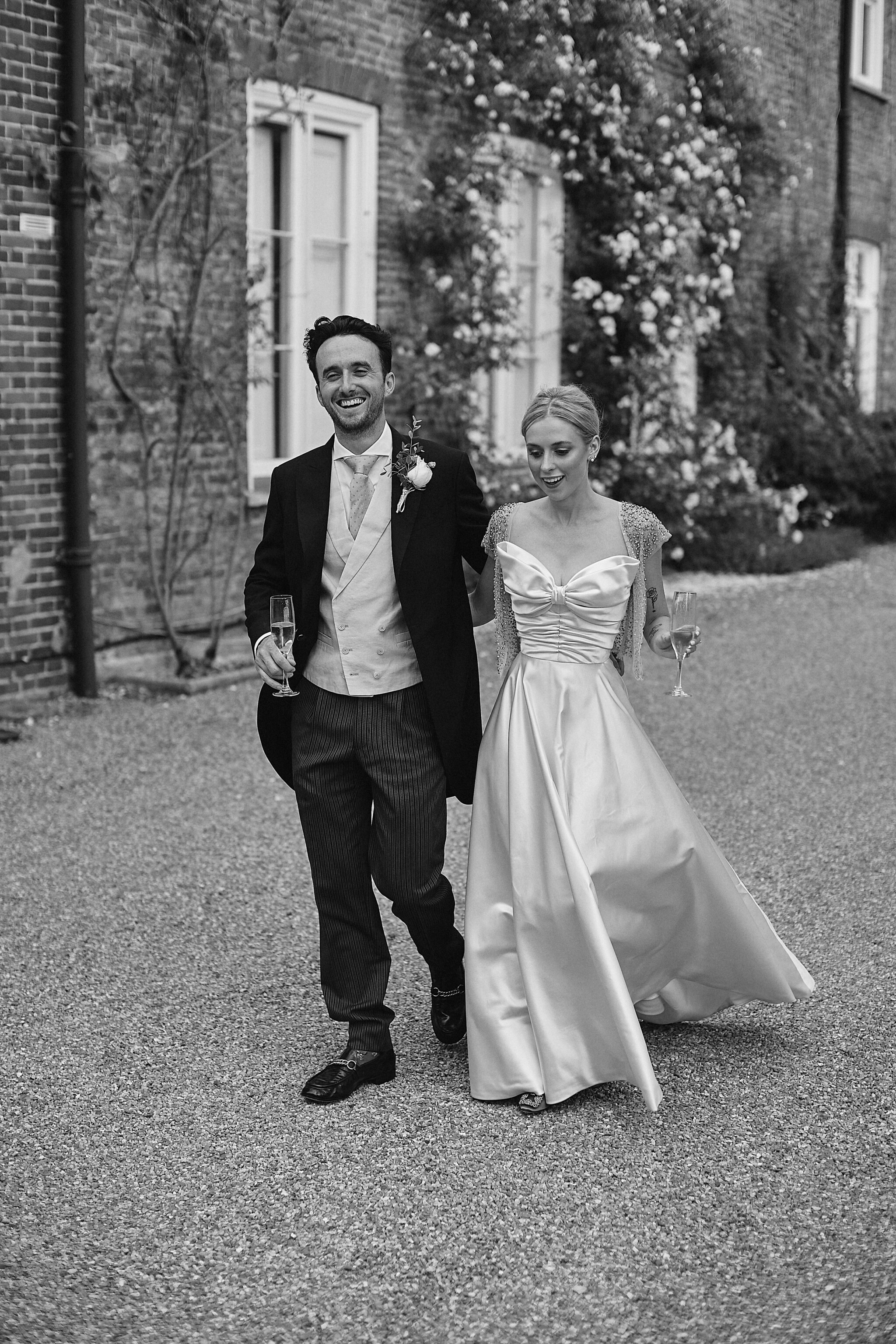 Talia's exquisite wedding dress is a beautiful example of all that is possible with a Phillipa Lepley couture dress – crafting a gown that is more than just a garment, but rather, works of art that tells the unique stories of the brides who wear them.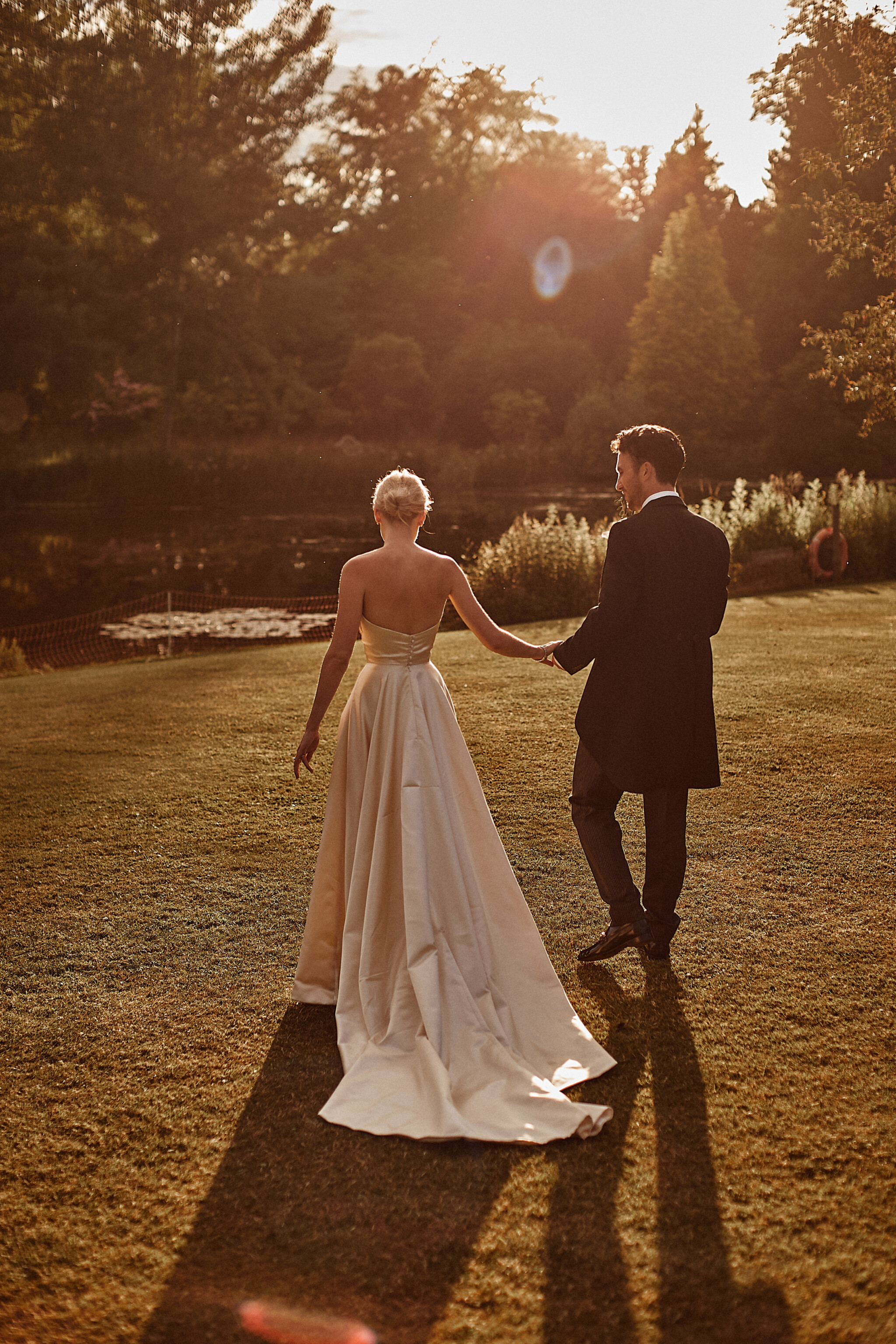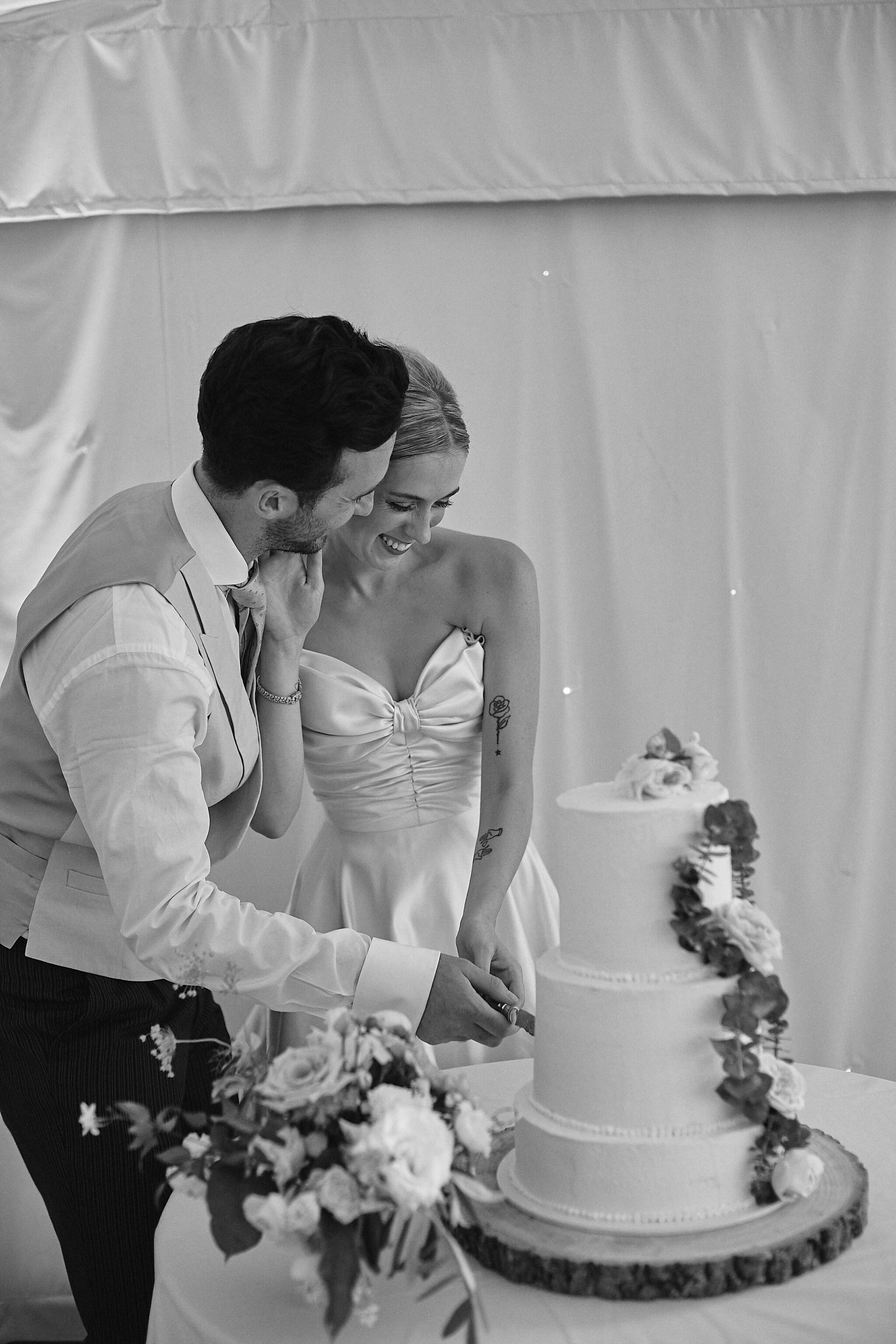 Photography: The Springles
Venue: Chippenham Park

Phillipa Lepley is recognised globally as a leading British wedding dress and eveningwear designer, renowned for bespoke couture dresses of the utmost luxury. Her wedding dress shop in London, Chelsea, has over 50 dresses, all of which have been made in England from start to finish at her atelier.