Phillipa Lepley bride Lizzy
As featured in Vogue.
Phillipa Lepley bride Lizzy was married at St. Regis Bahia Beach in Puerto Rico in an ivory duchess satin off-the-shoulder wedding dress.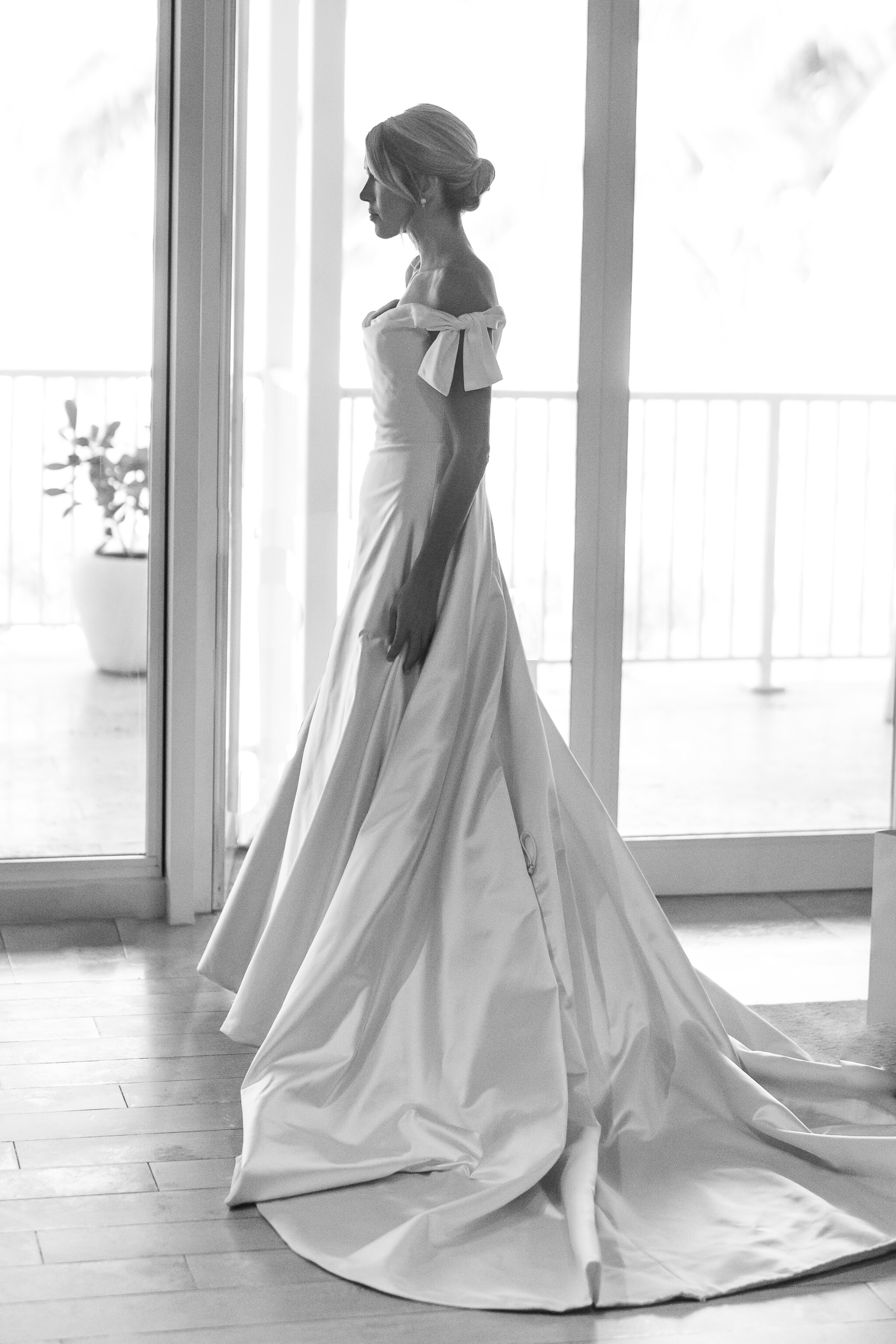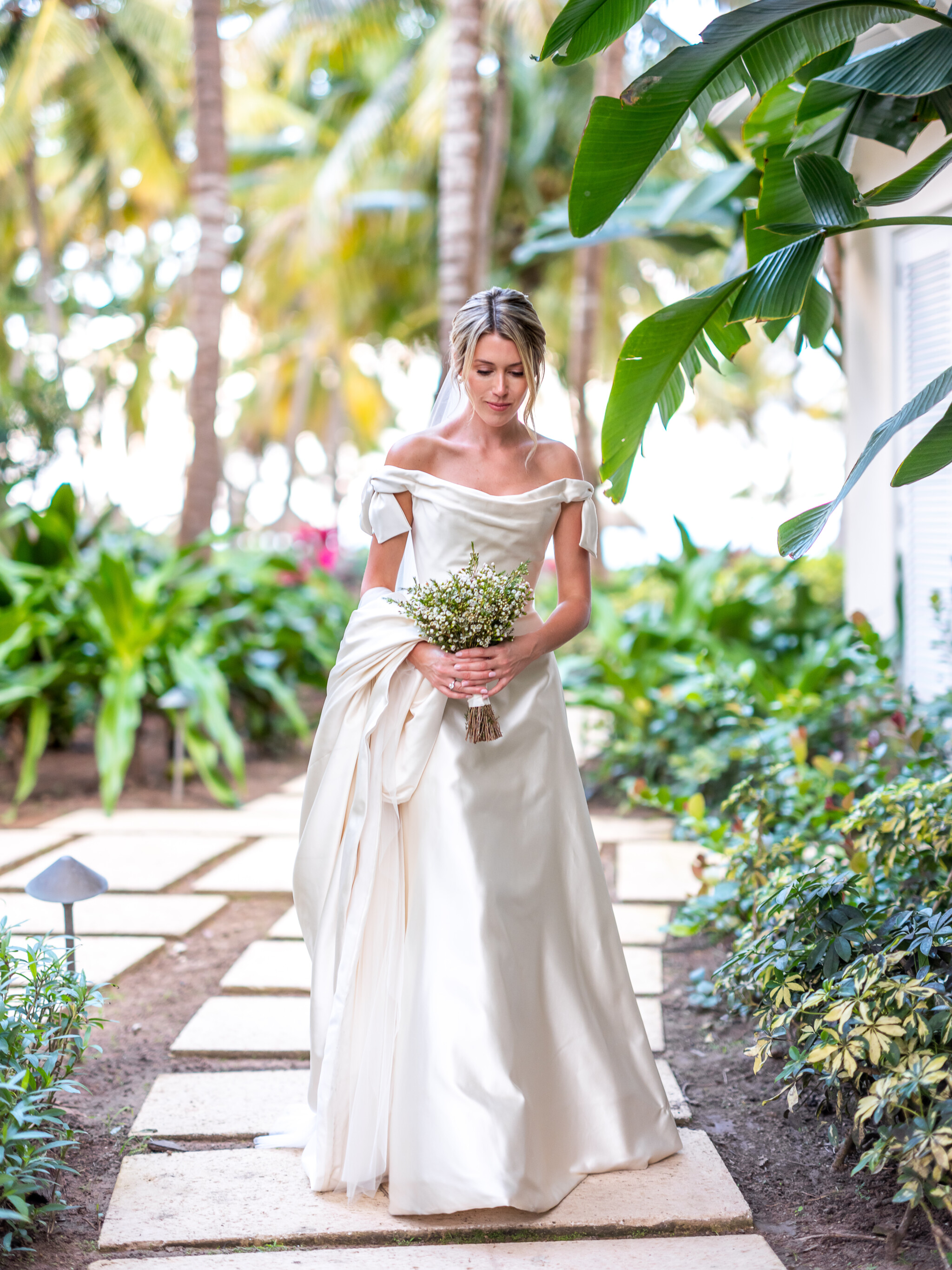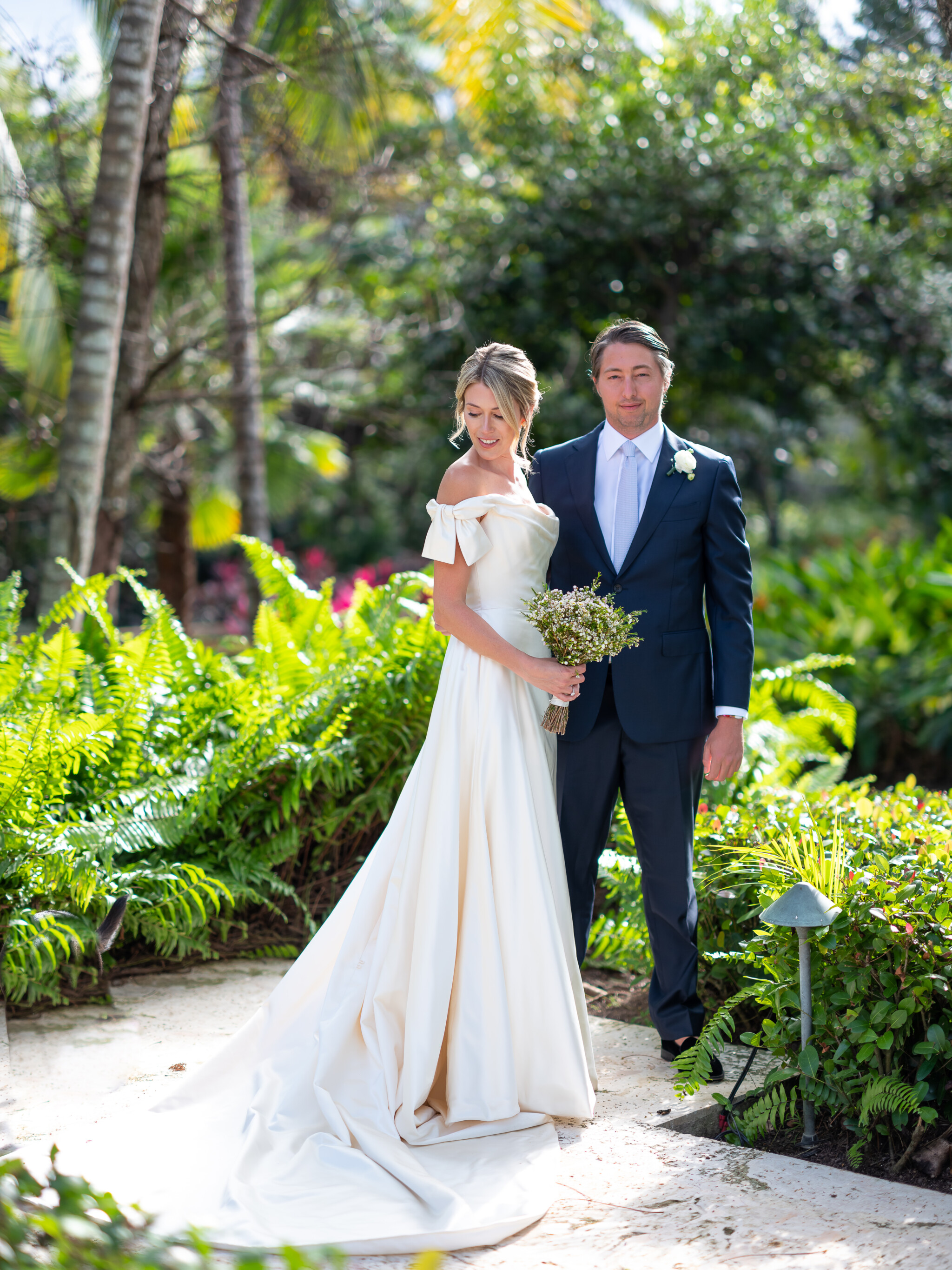 Drawing inspiration from the luxuriously clean and classic Phillipa Lepley silhouettes she fell in love with, Lizzy worked with the team of couture consultants to evolve the design to fit her vision.
"I love simple perfection, so for me, Phillipa was it. I knew I wanted something formal, elegant and dramatic for the big day."
– Phillipa Lepley Bride Lizzy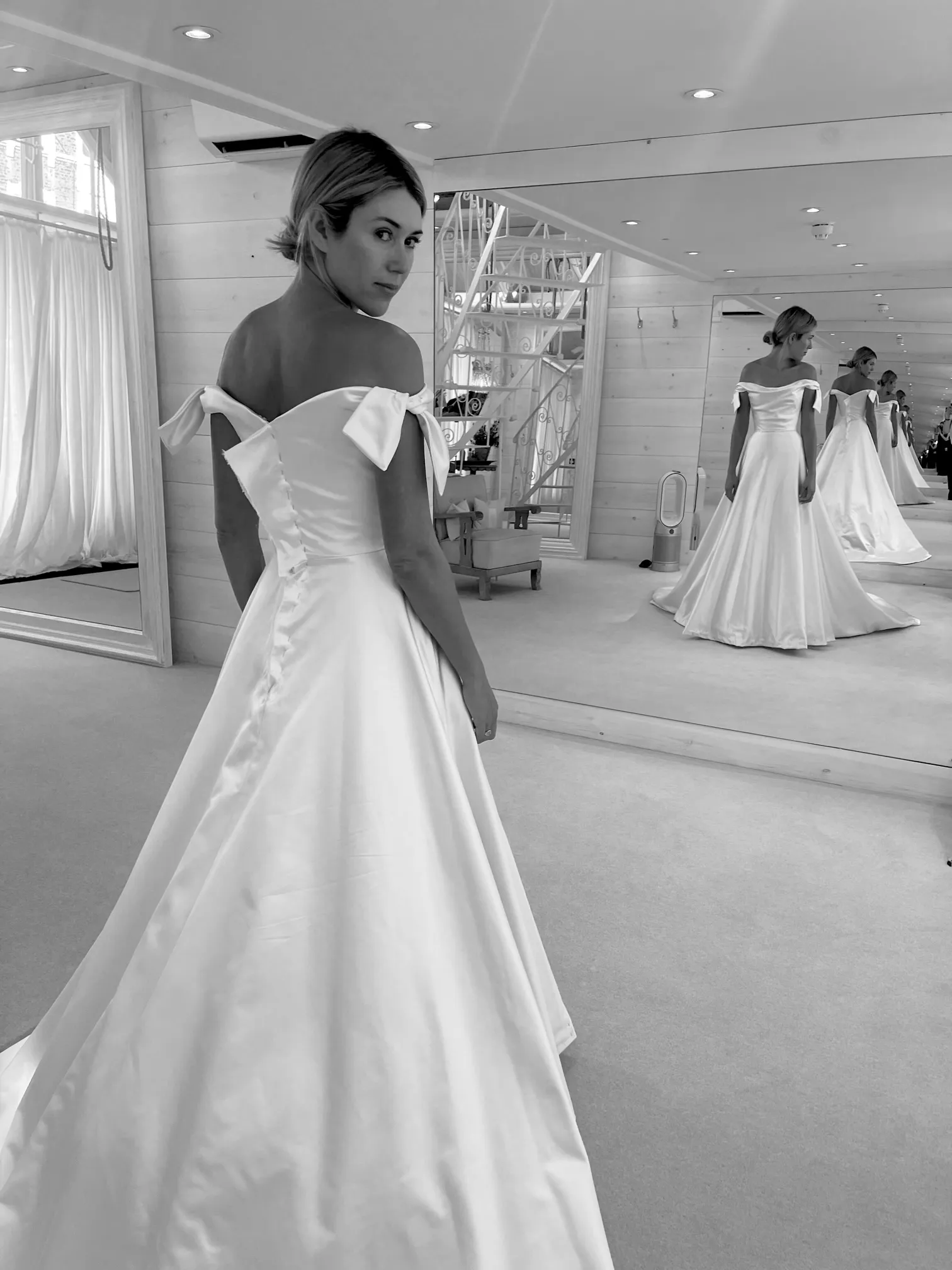 Pictured above: Lizzy at one of her couture silk fittings, at The Phillipa Lepley Conservatory in Chelsea.
Lizzy's dress was first mocked up as a calico toile to refine and perfect the shape. Subsequent silk fittings ensured a flawless fit, tailored precisely to her proportions.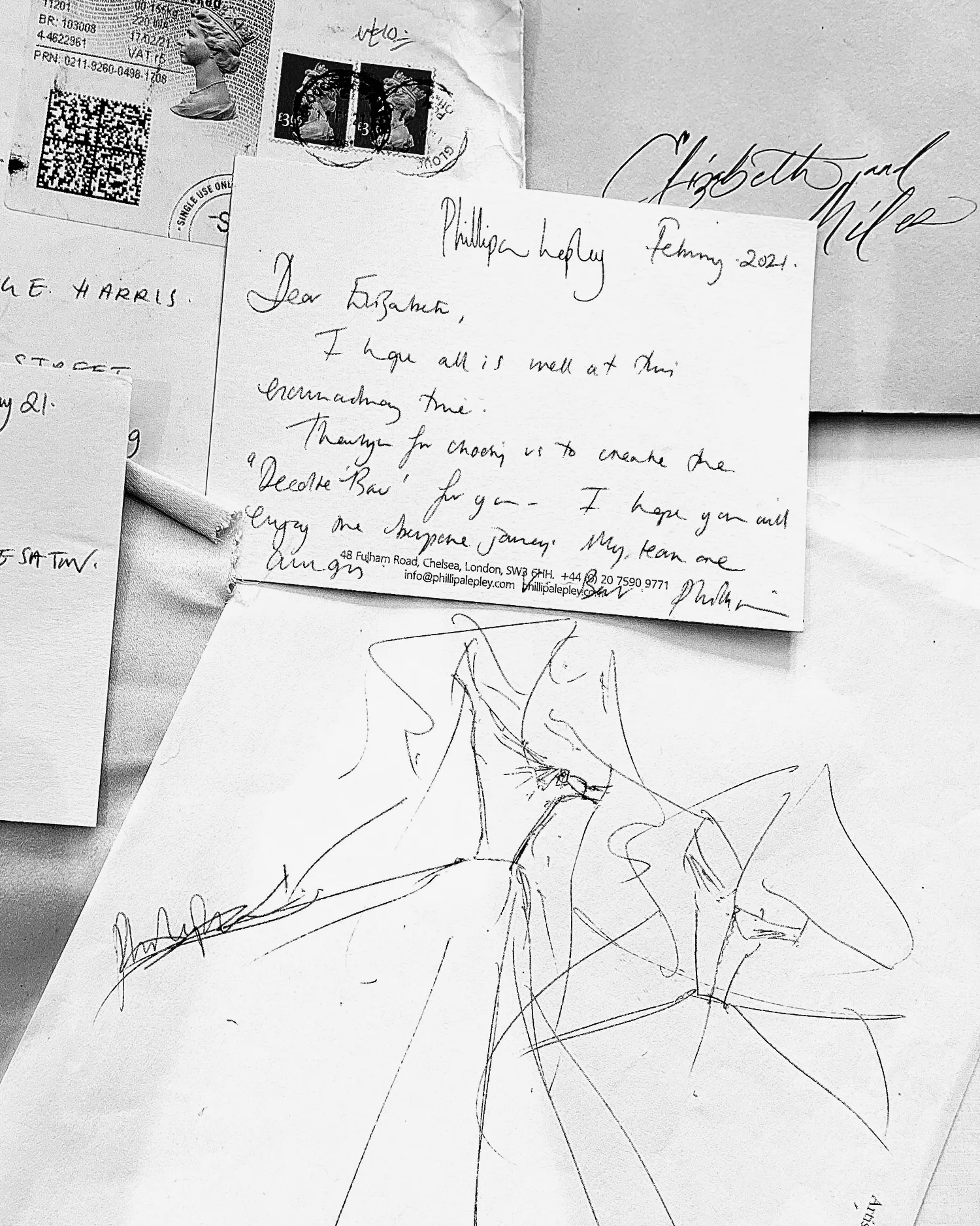 Pictured above: Each Phillipa Lepley bride receives a sketch of their dress, hand-drawn by Phillipa.
Her chosen fabric, the finest ivory Italian duchess satin that Phillipa adores, draped elegantly over a signature internal corset. This marriage of fabric and structure resulted in a soft, yet refined, silhouette. Beautifully tied bows delicately graced her shoulders, a subtle touch of femininity.
For the ceremony, a dramatic bridal train cascaded from the back, held by petticoats that were thoughtfully detachable, allowing for an evening of dancing under the enchanting Puerto Rican stars.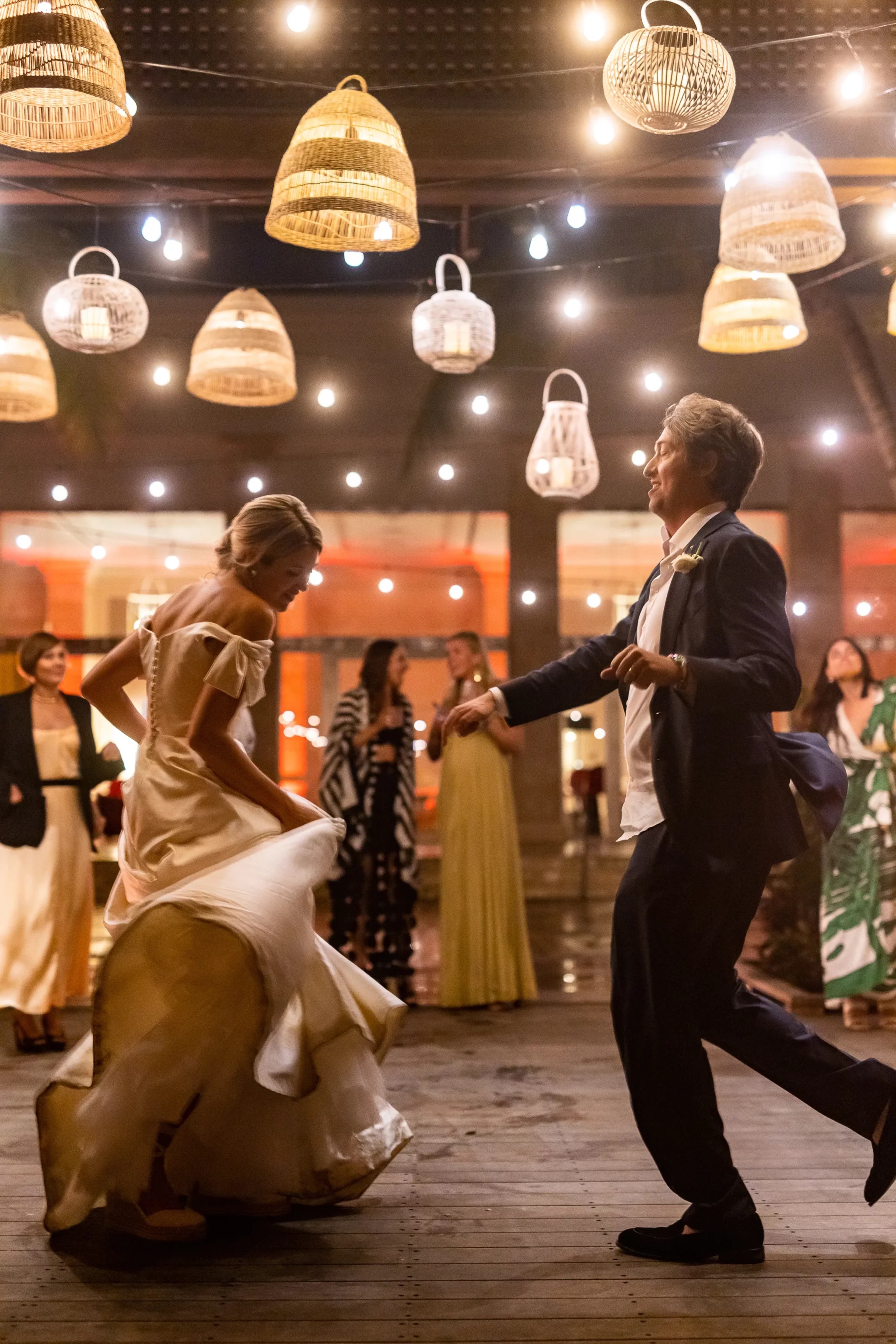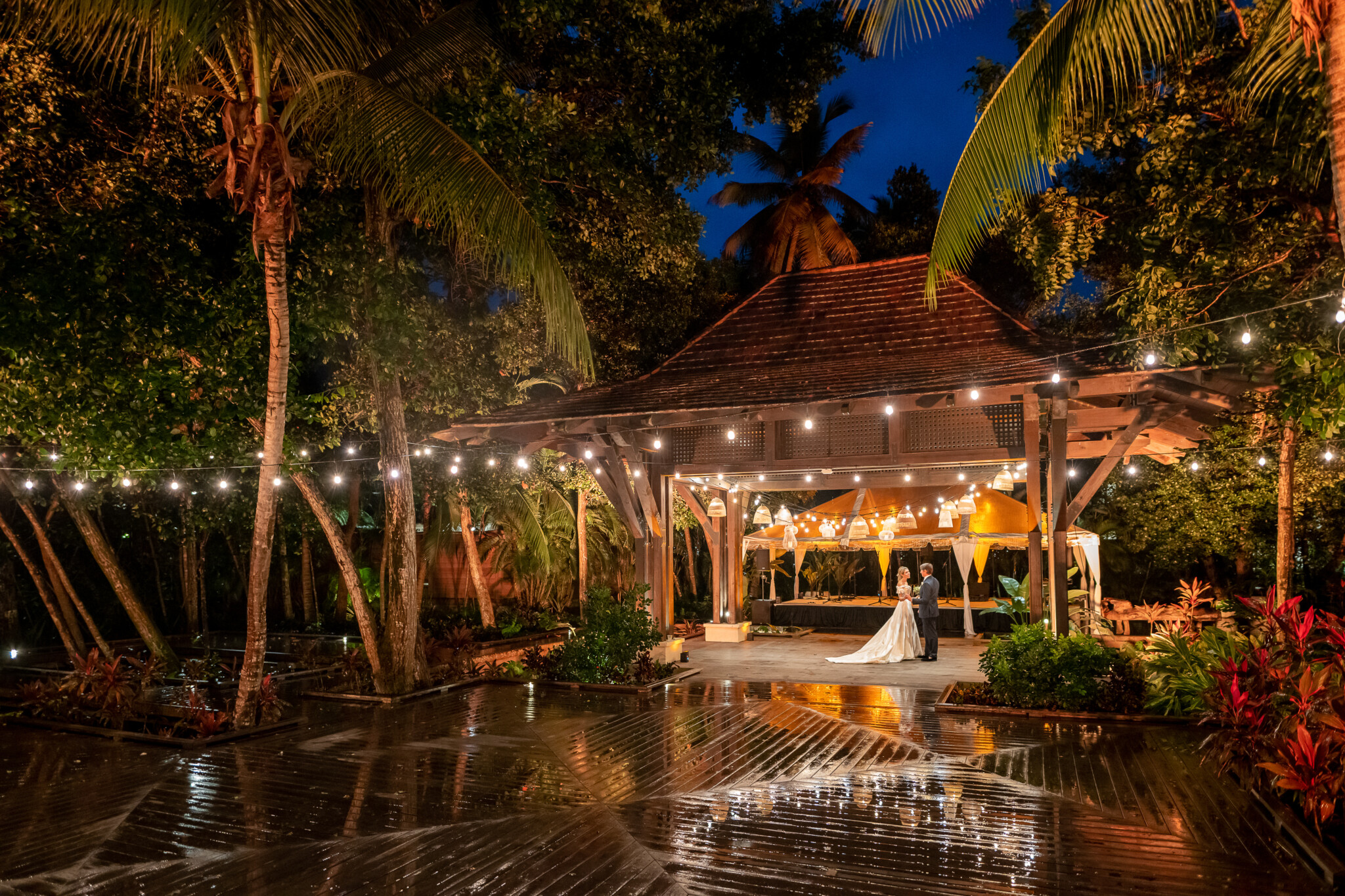 At Phillipa Lepley, every nuance is a deliberate stroke of artistry. The placement of bows, the exquisite drape of satin over the hip – each element contributes to a harmonious ensemble that flatters and celebrates the bride.
"The details, the neckline, the train, the fabric – all of her attention to detail is one of a kind and impeccable."
– Phillipa Lepley Bride Lizzy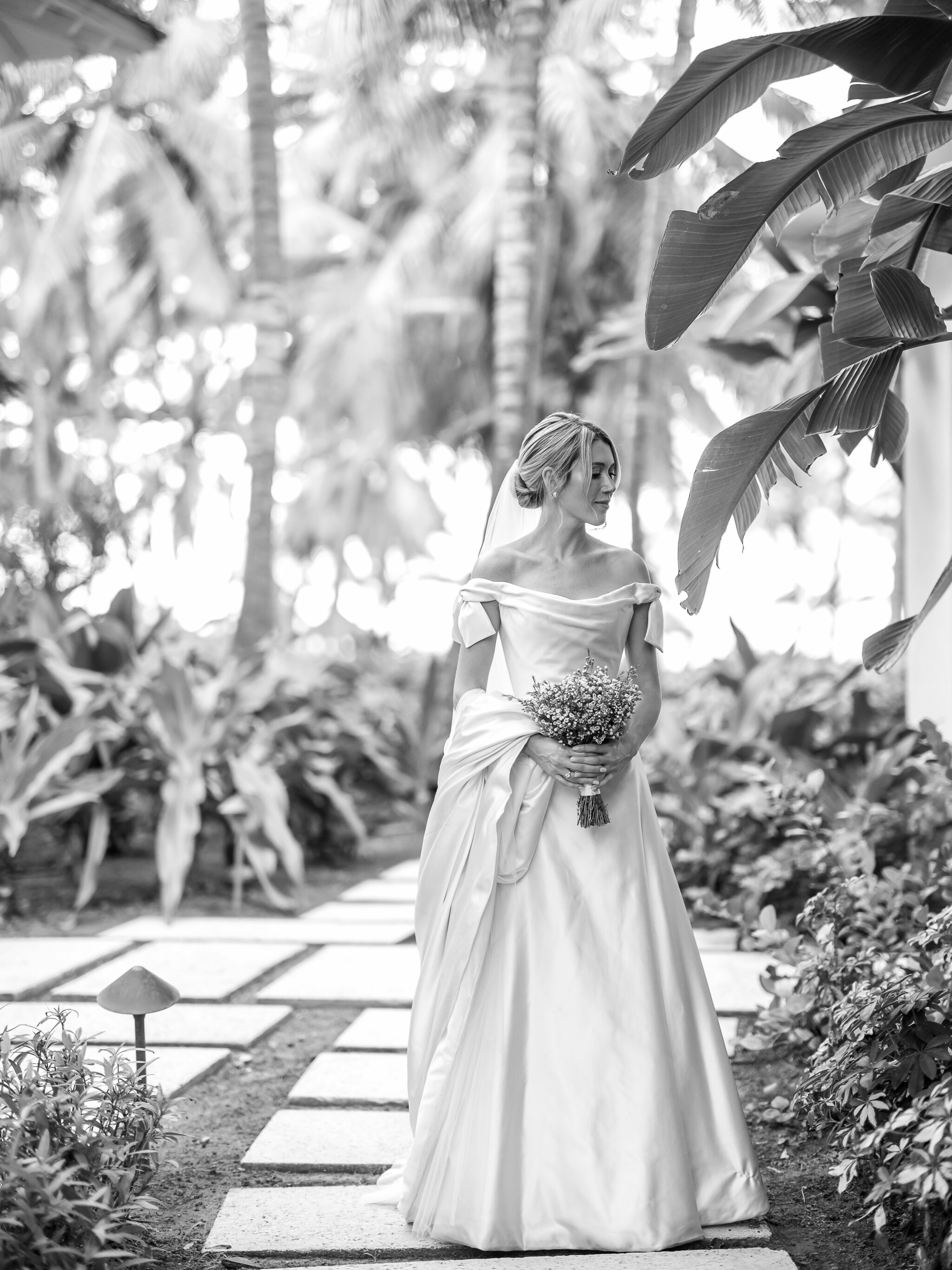 Lizzy's nuptial journey, encapsulated in her Phillipa Lepley wedding gown, exudes an air of refined luxury and bespoke sophistication: a testament to the exceptional craftsmanship at play.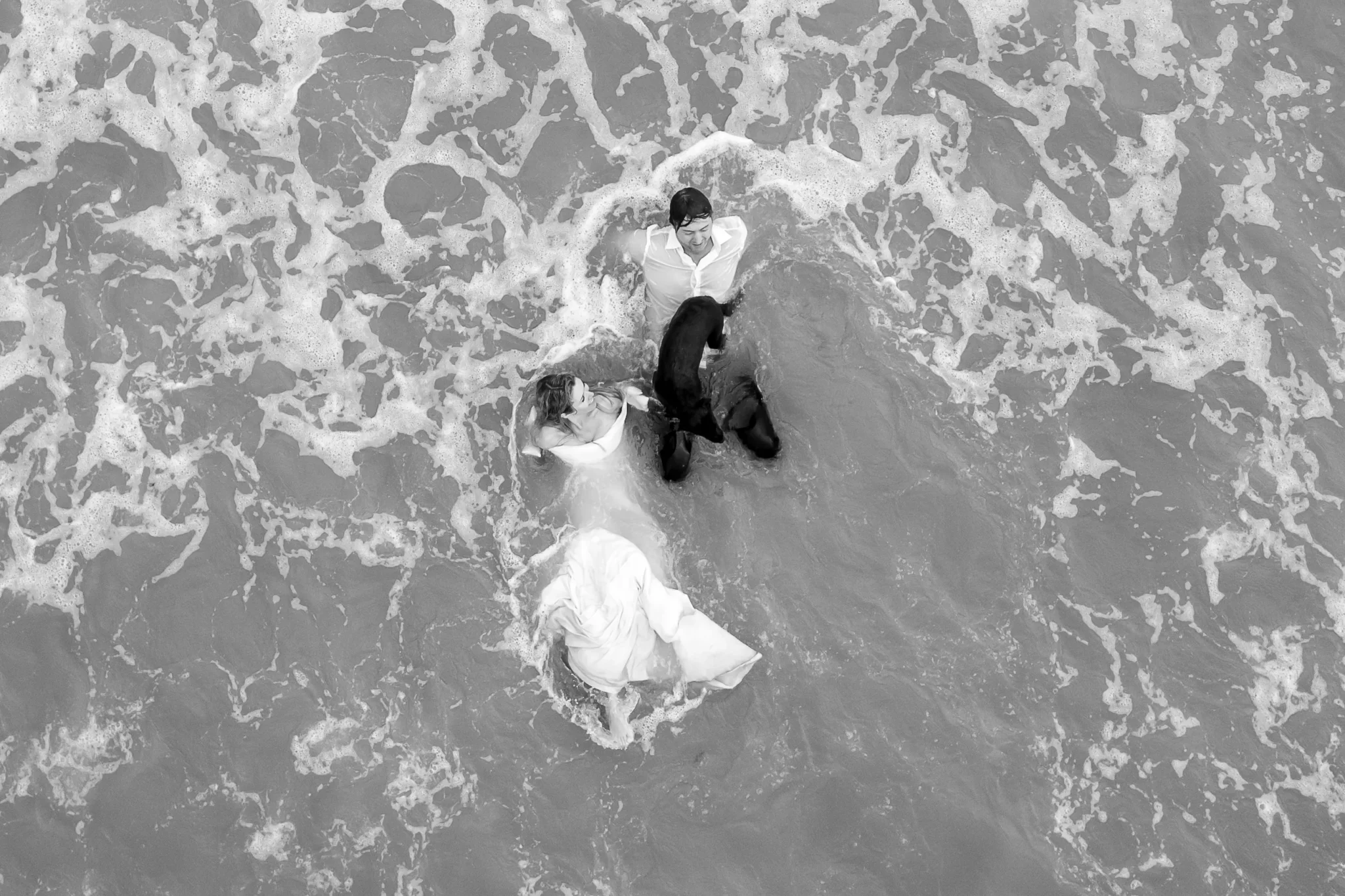 Photography: Roey Yohai Studios
Featured in: Vogue
Phillipa Lepley is recognised globally as a leading British wedding dress and eveningwear designer, renowned for bespoke couture dresses of the utmost luxury. Her wedding dress shop in London, Chelsea, has over 50 dresses, all of which have been made in England from start to finish at her atelier.