Phillipa Lepley Bride Zara
The first and only bridal atelier Zara visited was Phillipa Lepley; 'there was no question of having my dress made anywhere else. Phillipa's designs are timeless and have an unrivalled elegance.' She initially fell in love with her wedding dress design via a video consultation before attending her in store appointment.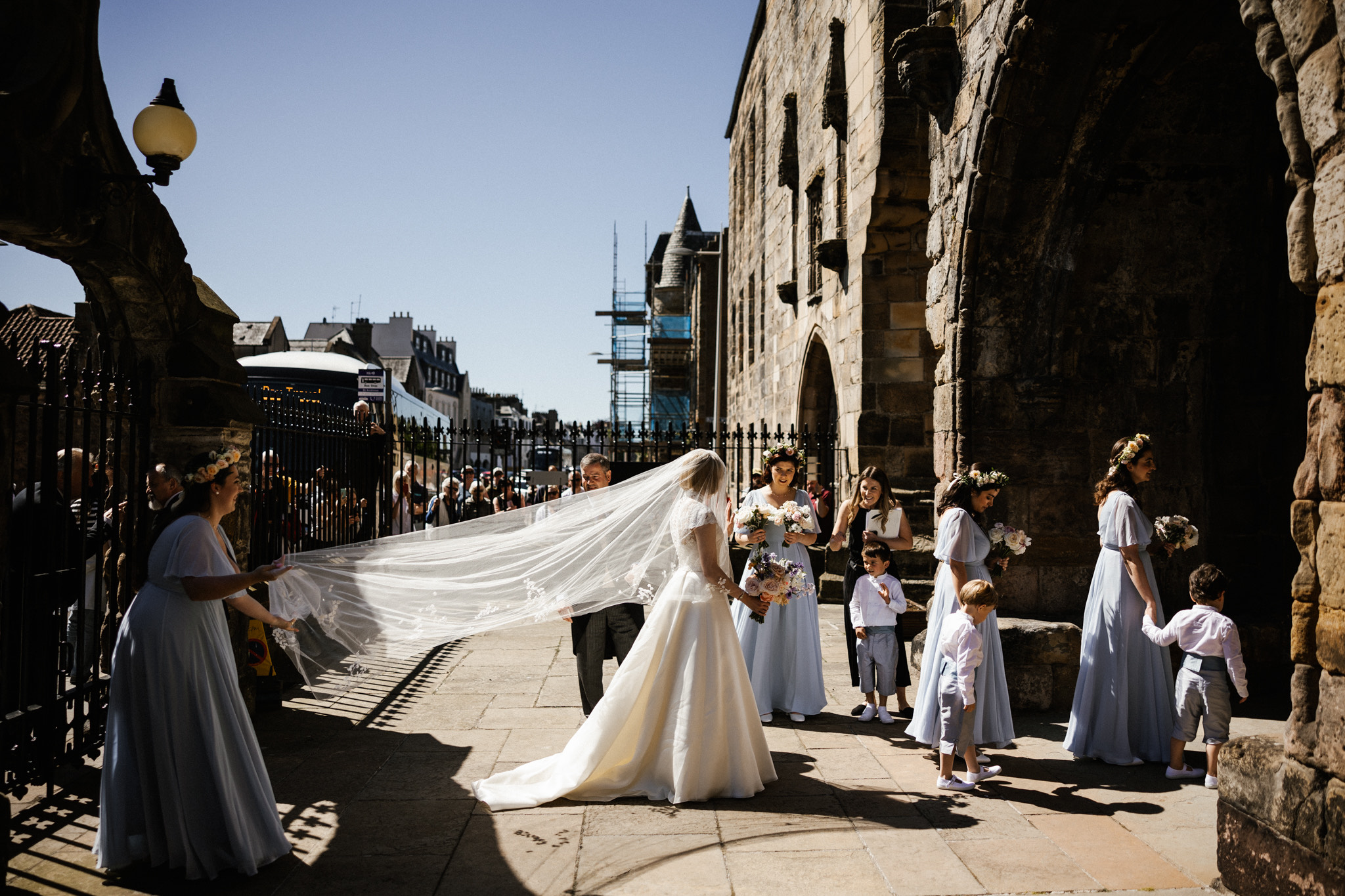 For her wedding celebrations taking place in June in Scotland, Zara's corseted A-line satin organza wedding gown featured a full, deep pleat over the train and an exquisite embroidered removable high neck tulle top. She says, 'I thought that the top embroidered with maiden's hair fern, primroses and orchids complemented the aesthetic of our wedding perfectly. Our overall design centred around highlighting the natural beauty of the garden at my husband's family home.'
A detail that Zara loved in particular was the scattered petal appliqué embroidery of her two-tier silk tulle veil, which provided a beautiful contrast to the corded embroidery of the high-neck top.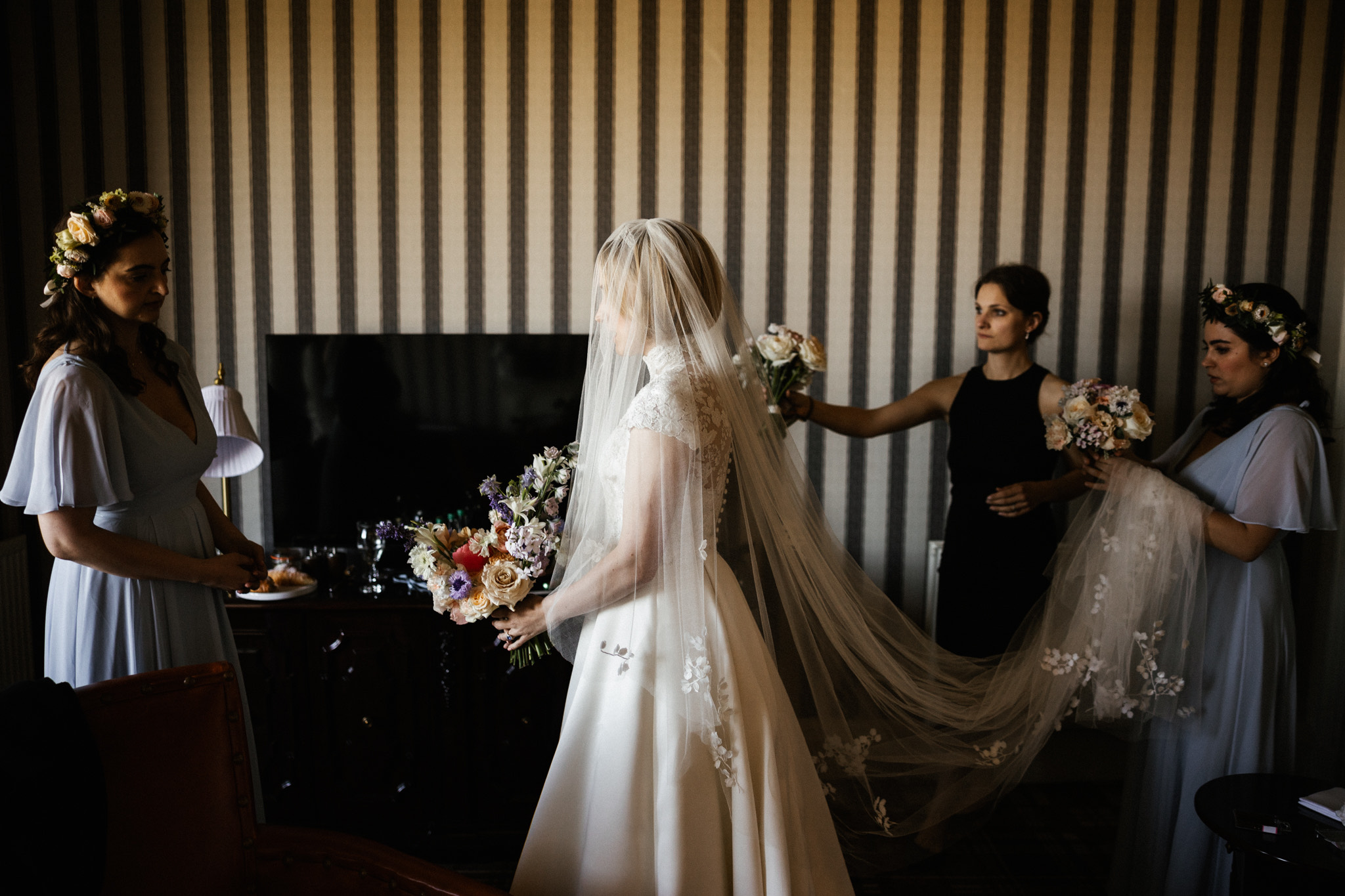 Zara's wedding celebrations began the evening before at the beautiful V&A in Dundee, with a drinks reception and concert featuring violinist Mari Samuelsen and The Twelve Ensemble. 'The following day, Thomas and I were married in the chapel of our alma mater, St Andrews. I walked down the aisle to Eternal Source of Light Divine. After the ceremony, guests perambulated around the quad listening to the bells and enjoying the famous Scottish sunshine before being ferried to our reception. Our reception took place across two Sperry tents, one of which was in the heart of the walled garden surrounded by the early June blooms. Guests greeted us in the walled garden with a sea of dried petal confetti.'
As the wedding day progressed, Zara's embroidered top was removable to seamlessly update her stunning bridal look for an evening of dancing. She says, 'after we had cut our cake (which also had a design inspired by flowers from the gardens of our respective family homes), my Maid of Honour expertly removed the top so I could be spun around the dance floor easily during the reeling. We only had a handful of dances to avoid exhausting novice reelers from our overseas contingent! Once disco dancing started, guests boogied into the small hours fuelled by stovies (another traditional Scottish snack) and cake. A handful of guests made it to sunrise, which was bold given that we had a closing brunch the following morning!'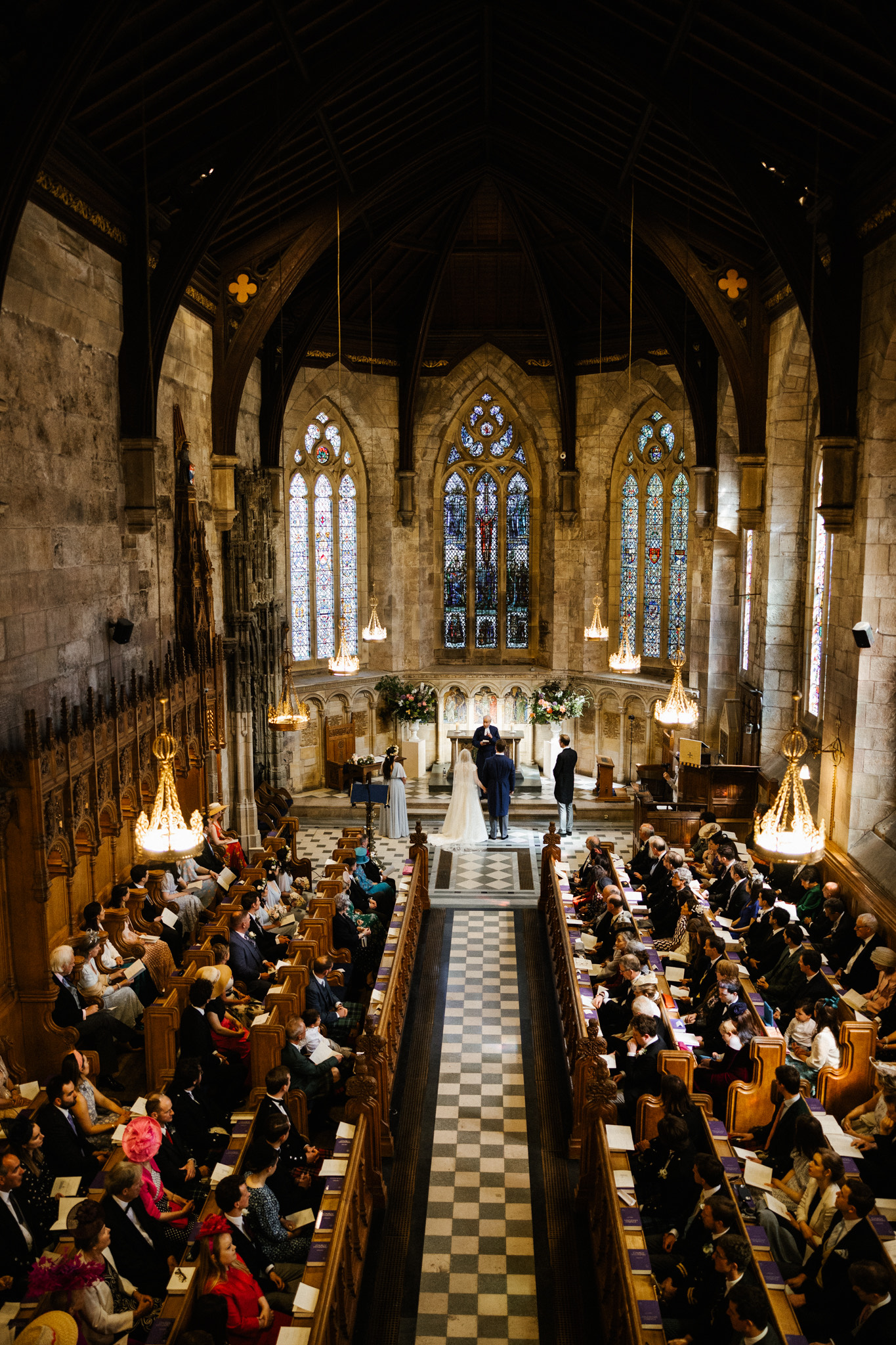 Zara opted to feature primarily British (and wherever possible, Scottish) suppliers at her wedding, and expresses that 'the Phillipa Lepley gown was the crown jewel.' When reflecting on her appointments, she says 'it was so special to see the dress evolve at each fitting. The whole experience felt extremely personal.'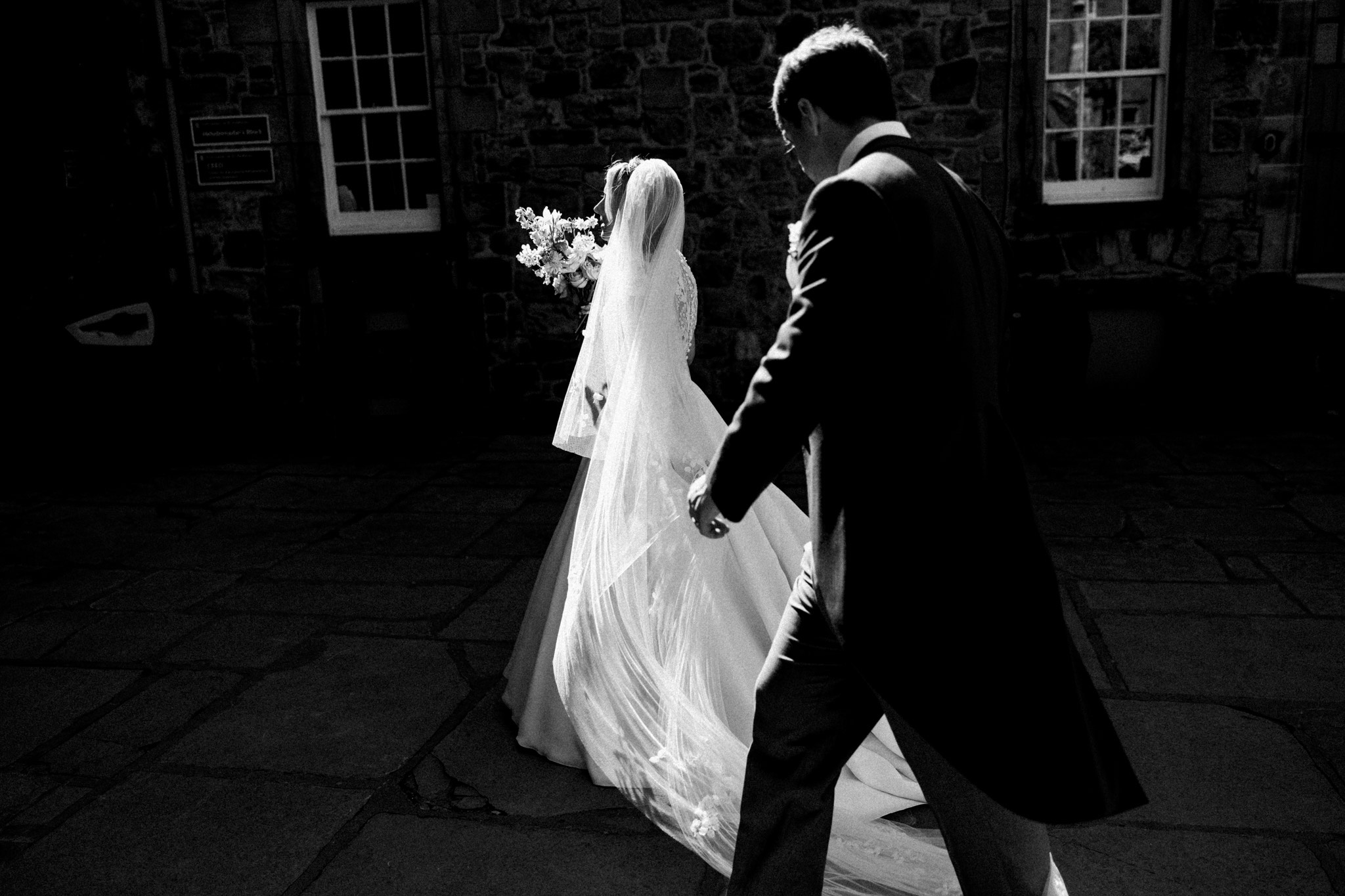 Every element of Zara's bridal look was carefully considered to perfectly suit her, her style and her day:- 'I felt like a goddess and, according to my husband, I looked like one too!'