Phillipa Lepley Couture designs are renowned for showcasing the most luxurious of fabrics, and for over thirty-five years, Phillipa has sourced the finest Italian duchess satin from specialist mills near Lake Como. She has since remained truly passionate about the way this silk fabric drapes so beautifully to create rich, deep folds of fabric.
Vienna One Phillipa Bow's rose 'mother-of-pearl' pink is inspired by the delicate blush hue of ballet shoes; a sumptuous shade becoming for both bridalwear and eveningwear.
Duchess satin is whispered onto an internal corset, and in the skilled hands of our atelier is draped softly across the front and back bodice, leading up to an asymmetric single shoulder bow with long, staggered, softly rounded ties. The curved finish of the tails tie in with the elegant contours apparent throughout the gown.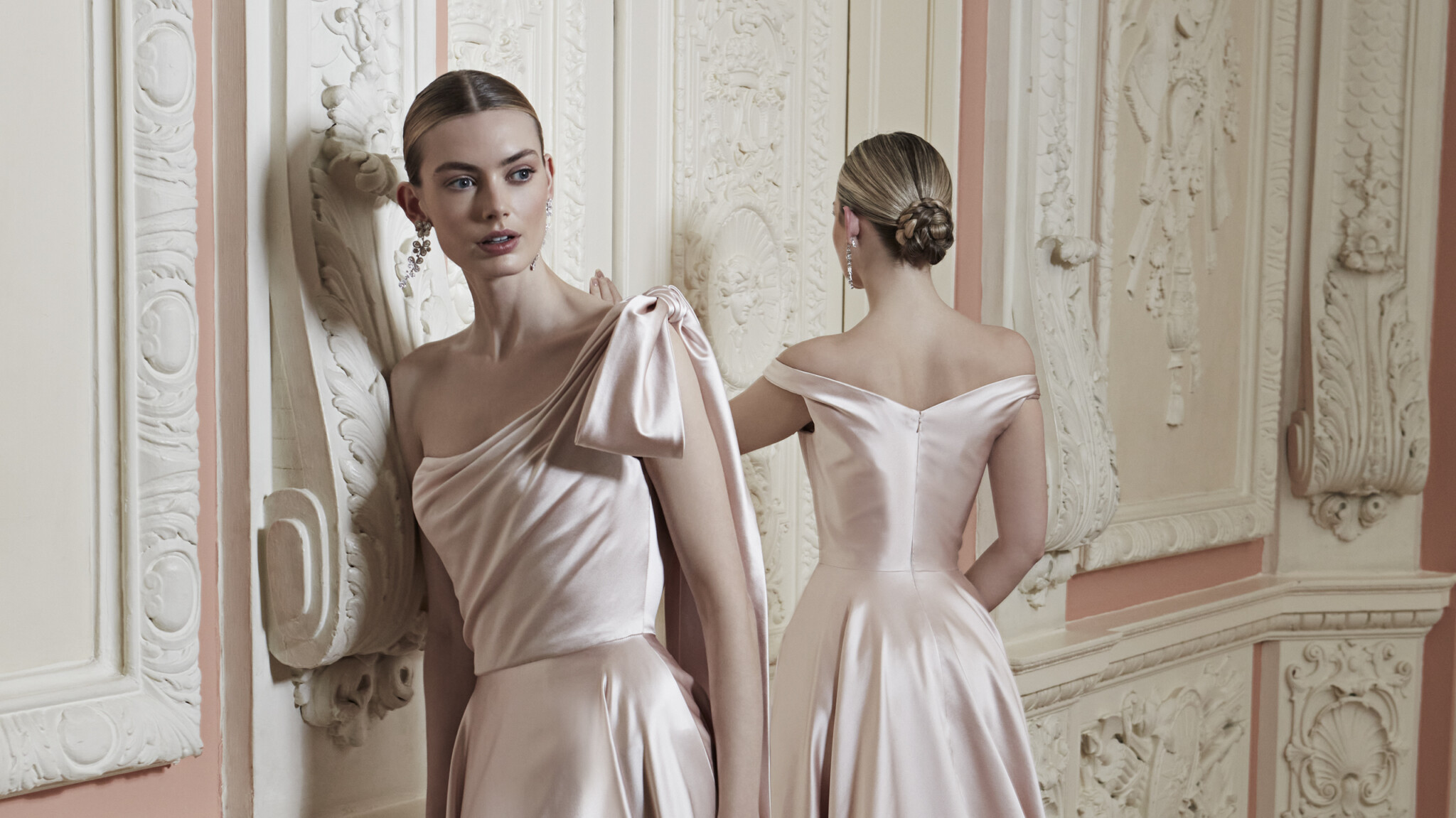 The gentle, fluid skirt features a decadently draped panel inserted on the right side, creating movement with 3D ruffles that showcase the beauty of the fabric as well as the unparalleled skill that goes into creating each couture dress at Phillipa Lepley. Petticoats can be added if a fuller, more circular skirt is desired.
With minimal seams, fabulous drapery and the most sumptuous rose-pink shade, Vienna One Phillipa Bow exudes an effortless feminine elegance.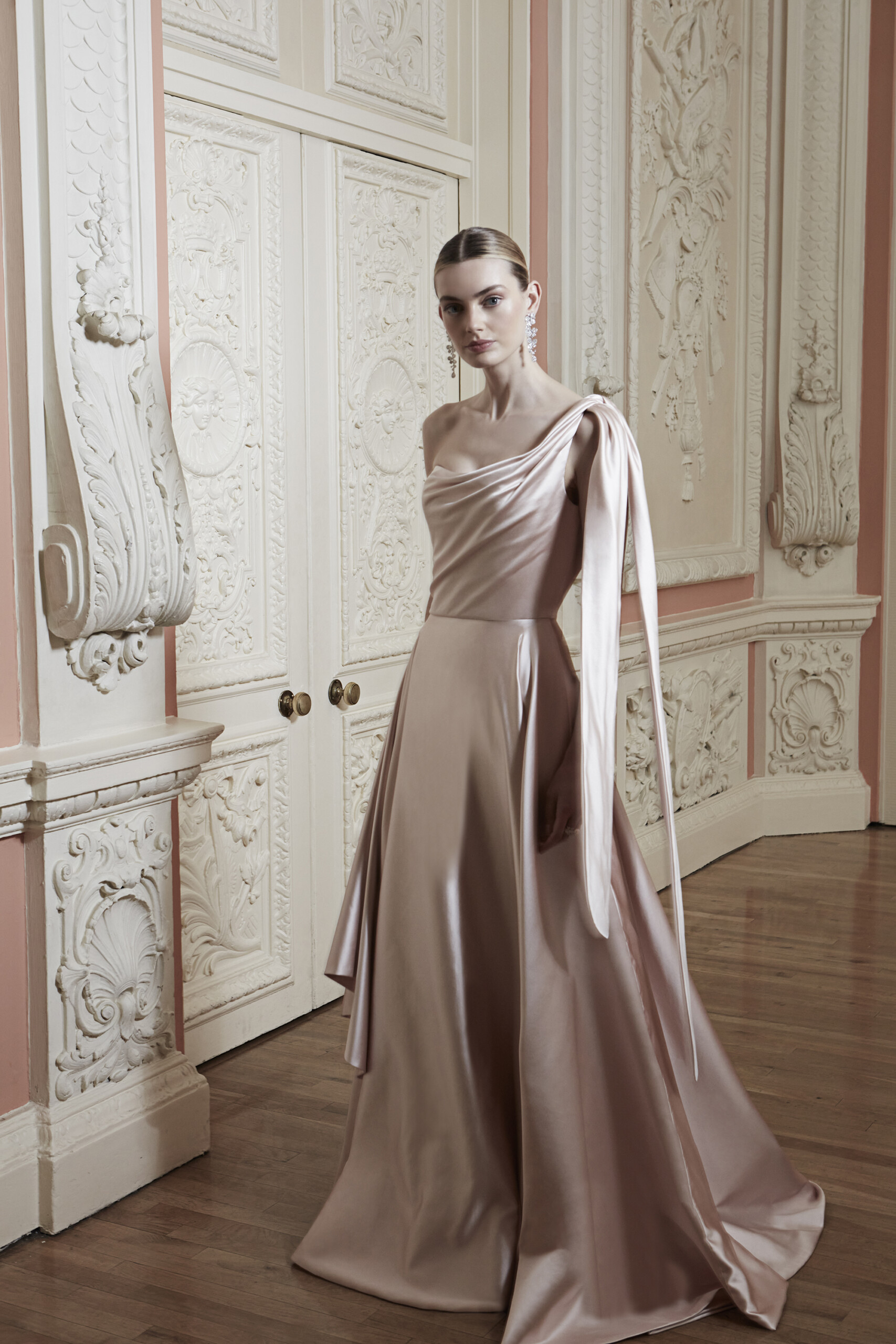 Phillipa Lepley is recognised globally as a leading British wedding dress and eveningwear designer, renowned for bespoke couture dresses of the utmost luxury. Her wedding dress shop in London, Chelsea, has over 50 dresses, all of which have been made in England from start to finish at her atelier.