The Best Of British Weddings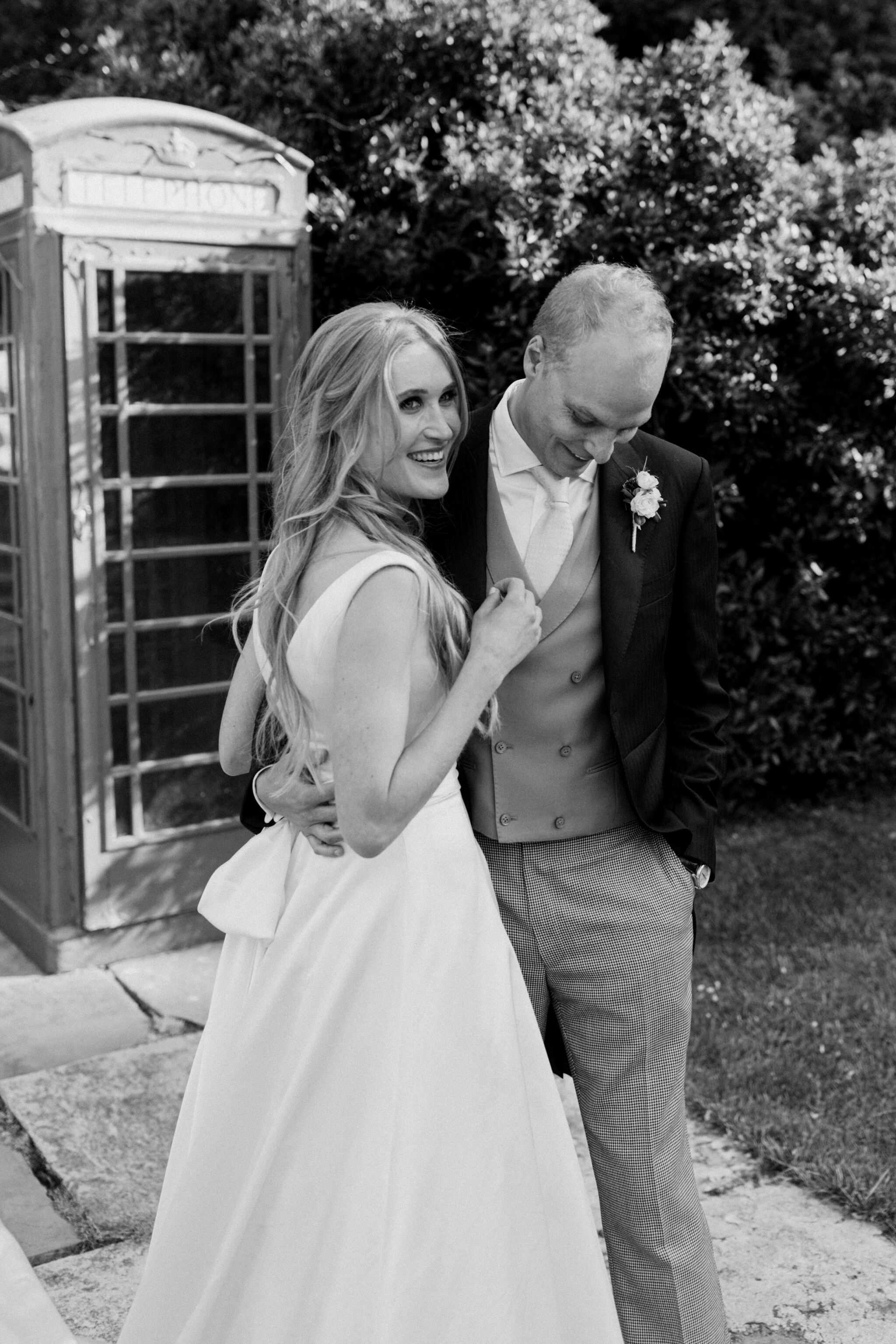 1) What type of dress would you suggest to a bride organising a traditional English countryside wedding?
There are so many different options if a bride is going for a completely couture dress. We usually start by asking them about their wedding venue; where both the ceremony and the party are taking place, what look and feel they are going for (informal vs formal) etc. Rather than suggesting one particular style of dress for a country wedding we would focus on the bride's individual style and determine what suits her. Everything from the length of the train to the size and fullness of the skirt, to the density of the lace, the amount of embellishments or the cut of a clean silk fabric will be decided on an individual basis.
My talented team of seamstresses create beautiful bespoke hand worked laces and embroideries for dresses and veils, and these can incorporate the bride's favourite flowers, such as sweetpeas, lily of the valley or peonies. Often these sorts of requests come from brides getting married in the country and specific flowers that they adore become their inspiration for the entire wedding.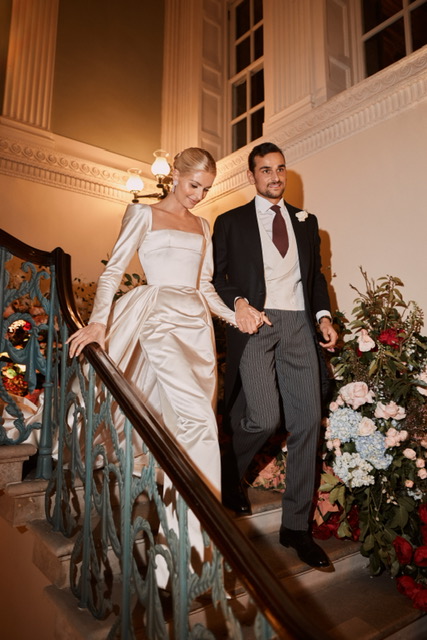 2) What about a London/city wedding in the UK?
Sometimes London brides can be more bold in their choices but generally I would say there is no hard and fast rule. The common denominator is that brides want a timeless, elegant look. We have created some fabulous two pieces and jumpsuits for city weddings in the past. We have also designed second and third dresses (that are often shorter or more embellished) for quite a few London brides in recent years too, which can be popular for when the dancing kicks off or the follow-on party the next day.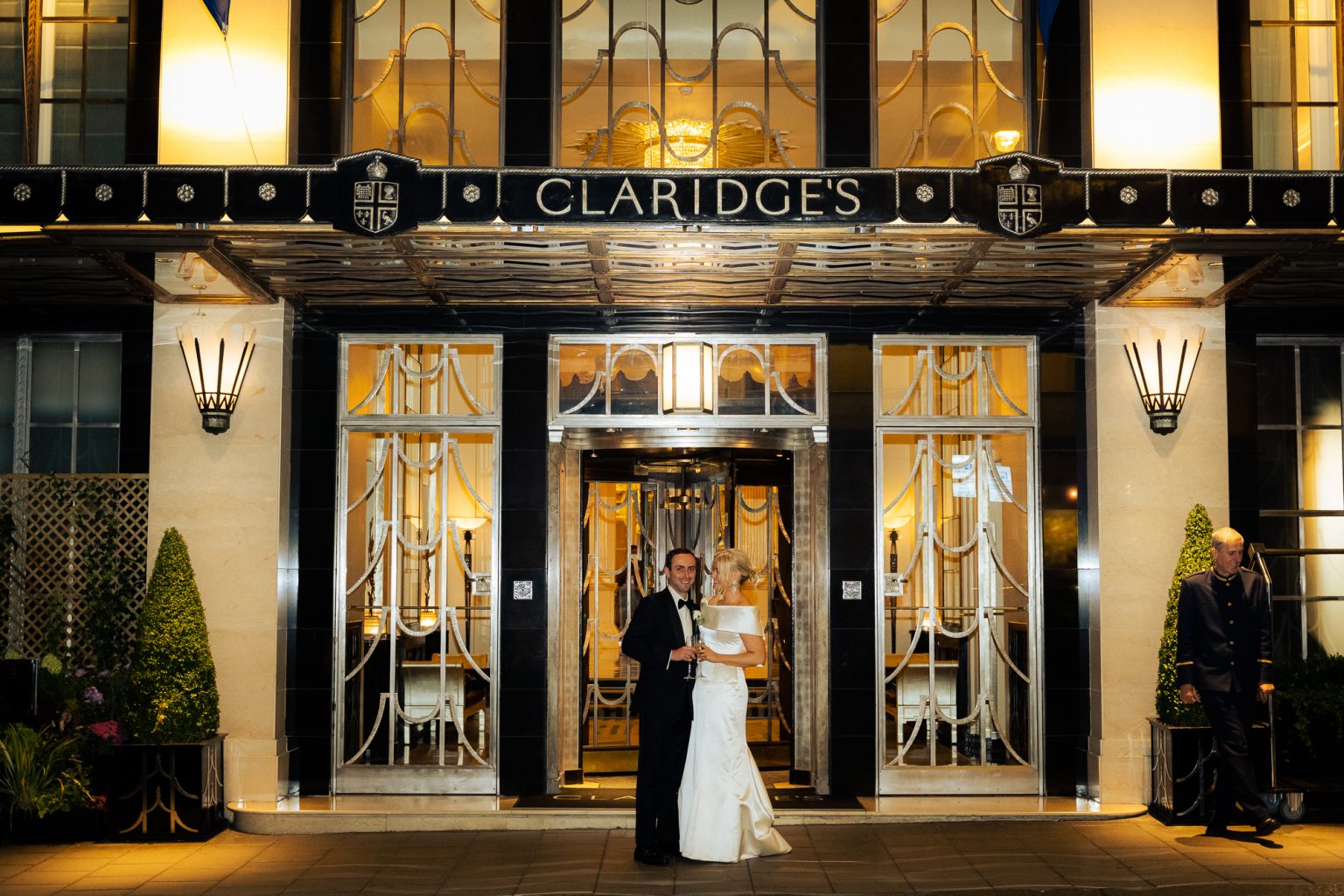 3) How can a bride be prepared for the British weather? (not only in relation to her outfit but the day as a whole)
Whatever time of year you are getting married the British weather is likely to keep you on your toes. If you're getting married in the winter, why not consider a beautiful floor-length coat to wear for part of the day, such as our Cressida coat, or wear a high-neck lace wedding dress. In the summer you needn't worry about being hot if you're dress is made with high quality fabrics. Tulle and overlays embroidered with flowers are soft and light, however if you would like a second 'look' and the weather is warm you could choose to remove them to reveal a plain satin dress underneath. We make lots of removable sleeves too, which no-one would ever imagine would be removable.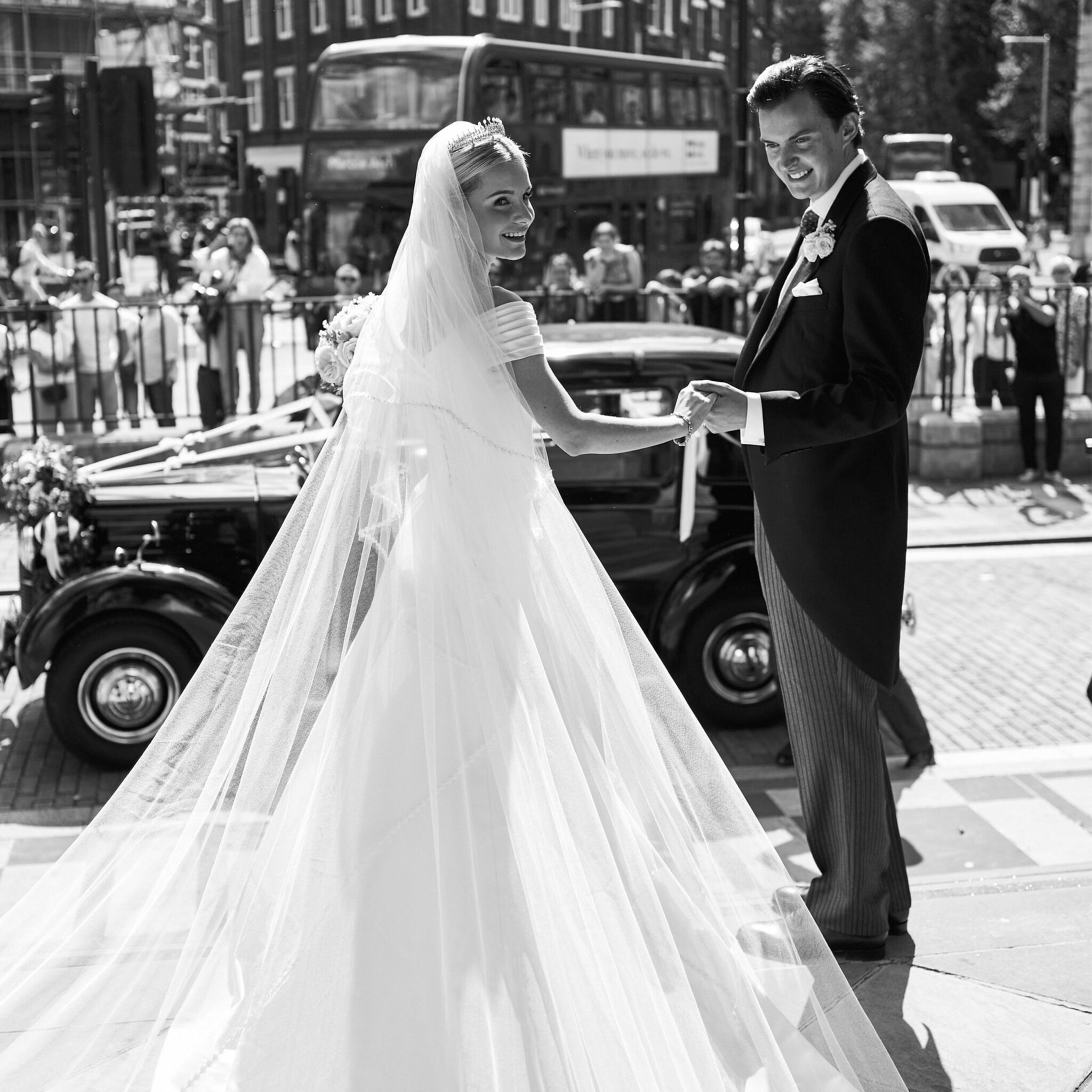 4) Which are your favourite British wedding flowers?
For bouquets I adore Lily of the valley and stephanotis. I like traditional, white waxy flowers, particularly because their scents are amazing.
For wedding arrangements I like hand picked, locally grown white flowers with wild foliage. I adore very natural looking displays.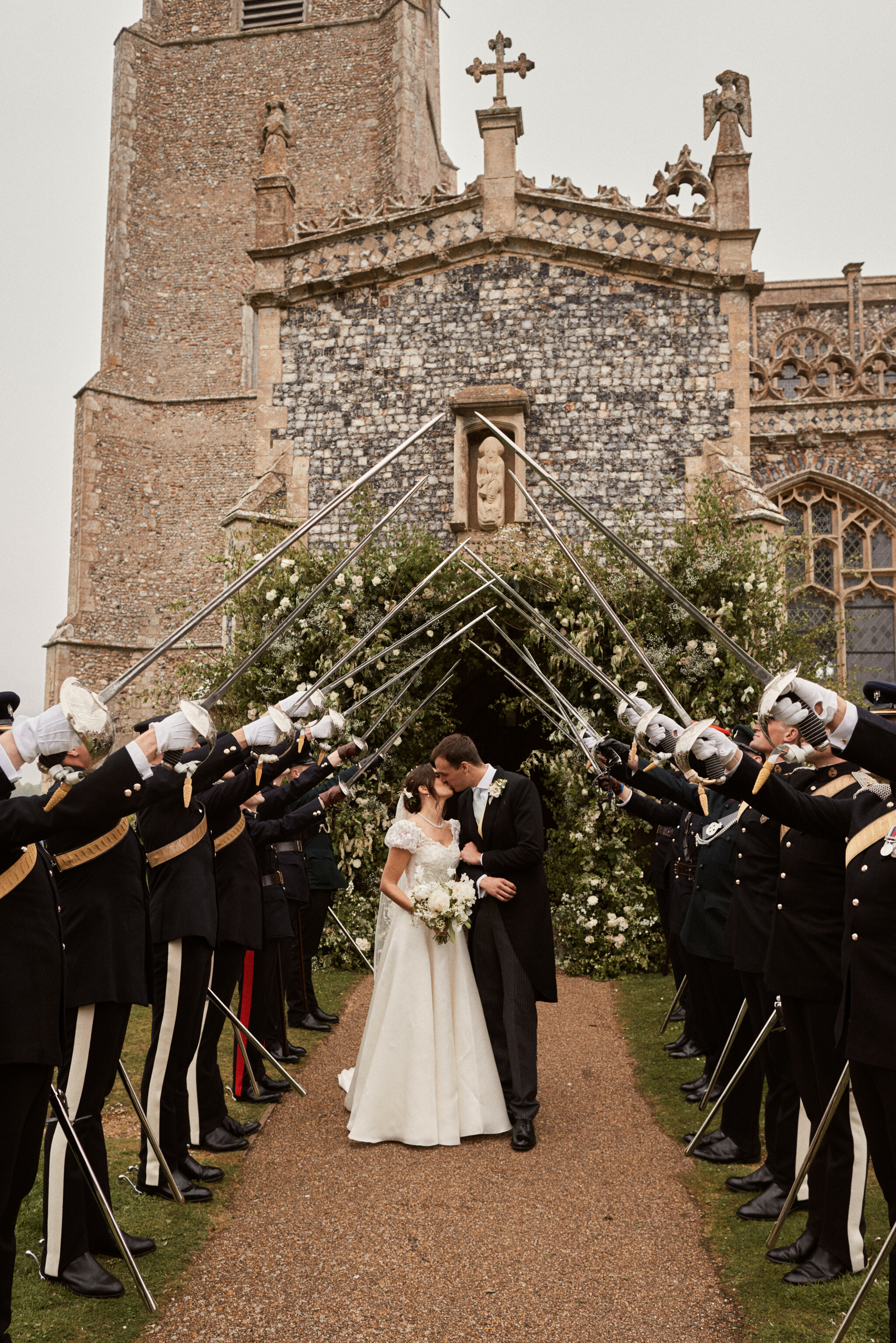 5) What is your favourite type of traditional English wedding cake?
I adore traditional fruit cakes decorated with white icing and fresh flowers delicately positioned around the cake in a very natural way.  (Hidden layers of chocolate cake thrown in always goes down well too!)
6) Tell us a British wedding tradition we may not have known?
The veil was a method to disguise the bride from evil spirits and, of course, her husband who wasn't supposed to see his new wife until the deed was done!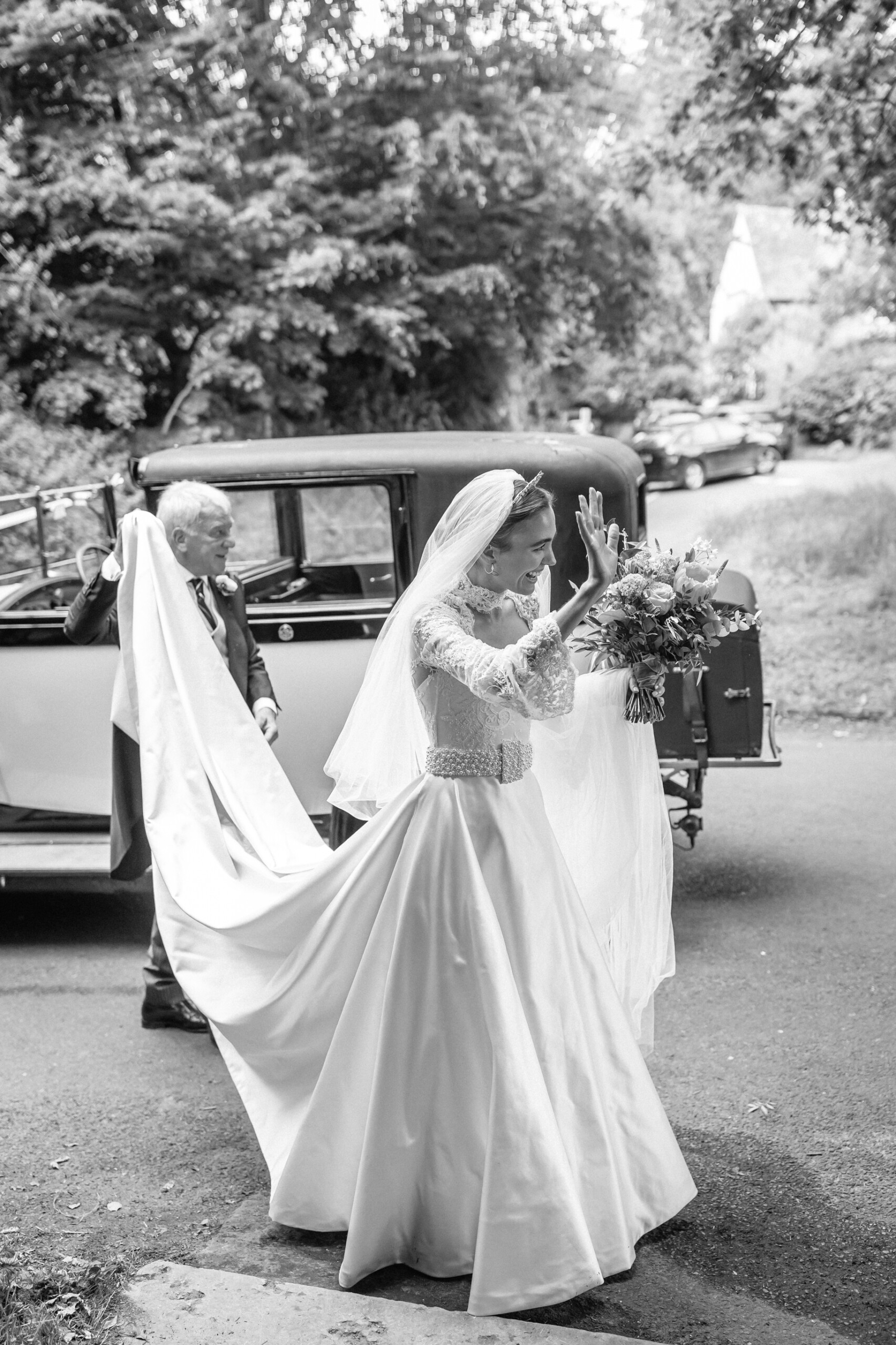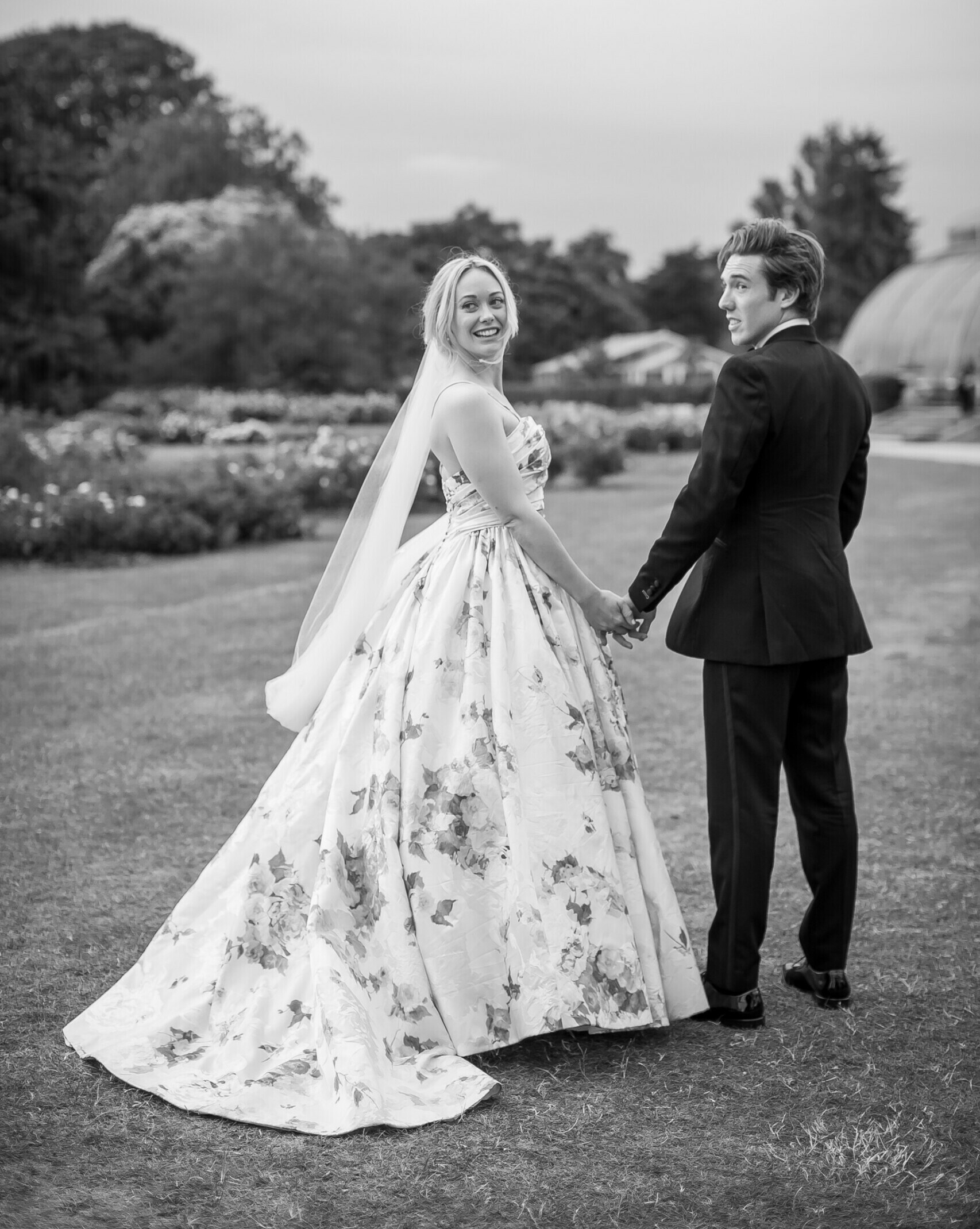 Phillipa Lepley is recognised globally as a leading British wedding dress and eveningwear designer, renowned for bespoke couture dresses of the utmost luxury. Her wedding dress shop in London, Chelsea, has over 50 dresses, all of which have been made in England from start to finish at her atelier.
SaveSaveSaveSave
SaveSaveSaveSave
SaveSave
SaveSave
SaveSave
SaveSave
SaveSave
SaveSaveSaveSave
SaveSaveSaveSave
SaveSave
SaveSave
SaveSave
SaveSaveSaveSave
SaveSave
SaveSave
SaveSave
SaveSave
SaveSave