From the first consultation to the final fitting, each Phillipa Lepley couture dress is meticulously designed, precisely engineered and intricately hand-crafted. Over a series of appointments the client will see her dress develop at every stage towards its beautiful completion.
The design process
Designing a dress with Phillipa Lepley is a joyous affair and the renowned service is professional, unhurried and exclusive to every client. Clients are given complete carte blanche to pick and personalise every element of their dress from a collection of over seventy different styles. From full skirted ball-gowns or slinky draping to the sleeves and embellishment of other dresses, working together the designer and client co-create her personal vision of perfection. Design decided – the couture dress-making process begins.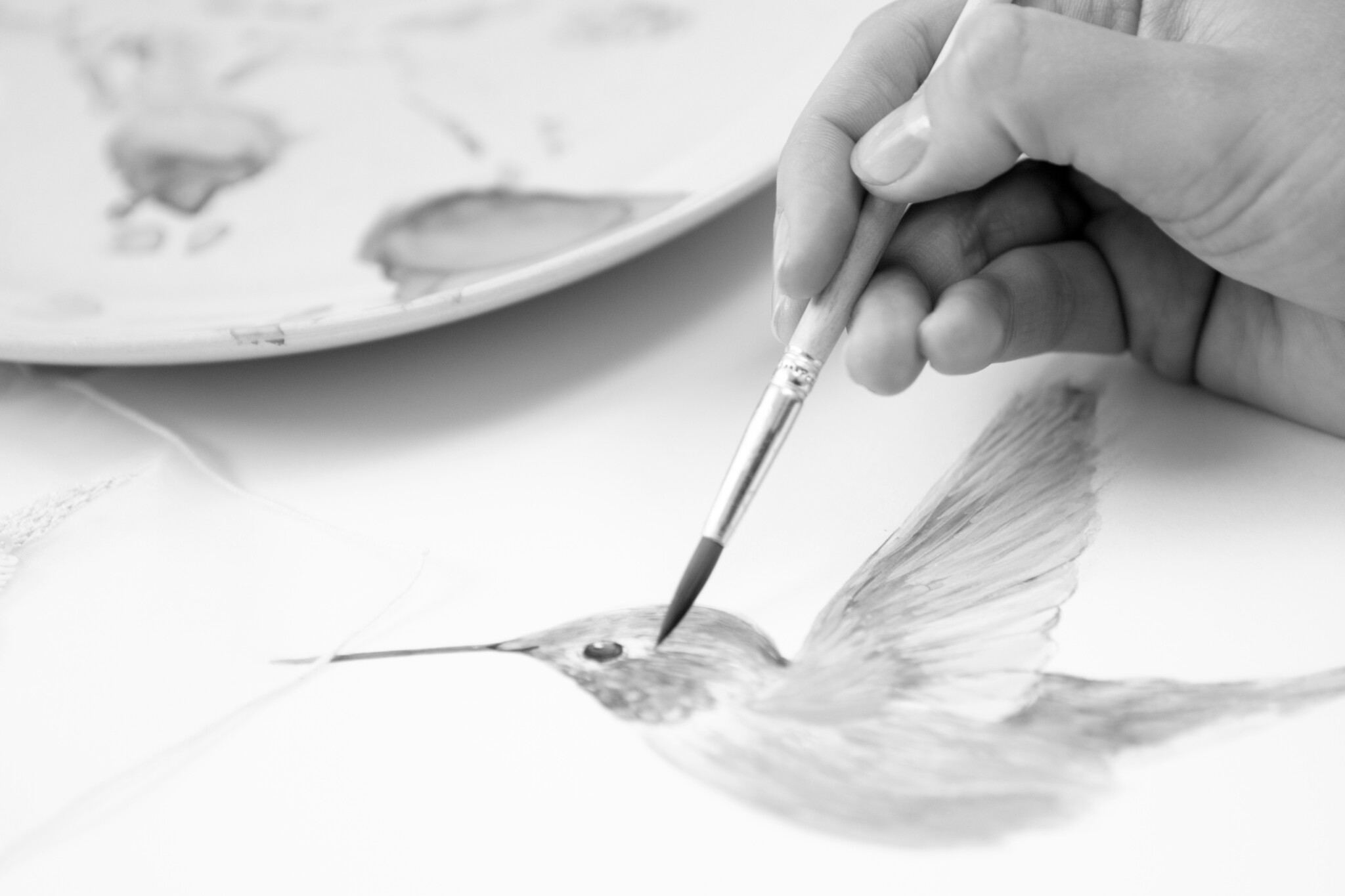 Fittings
A Phillipa Lepley couture dress is created using the skilled craftsmanship of the specialist atelier team of fitters, pattern-cutters, seamstresses, embroiderers and finishers. Over a series of appointments the team works fastidiously to turn the design sketch into a stunning and unique gown.
Once the design has been finalised, there is the initial measuring appointment followed by calico toile fittings, where the lines of the dress are defined to compliment the body's curves and the shape is perfected before the silk is cut. There are then further silk fittings before the final check fitting, as close to the wedding or event date as possible, to ensure the dress is absolutely perfect.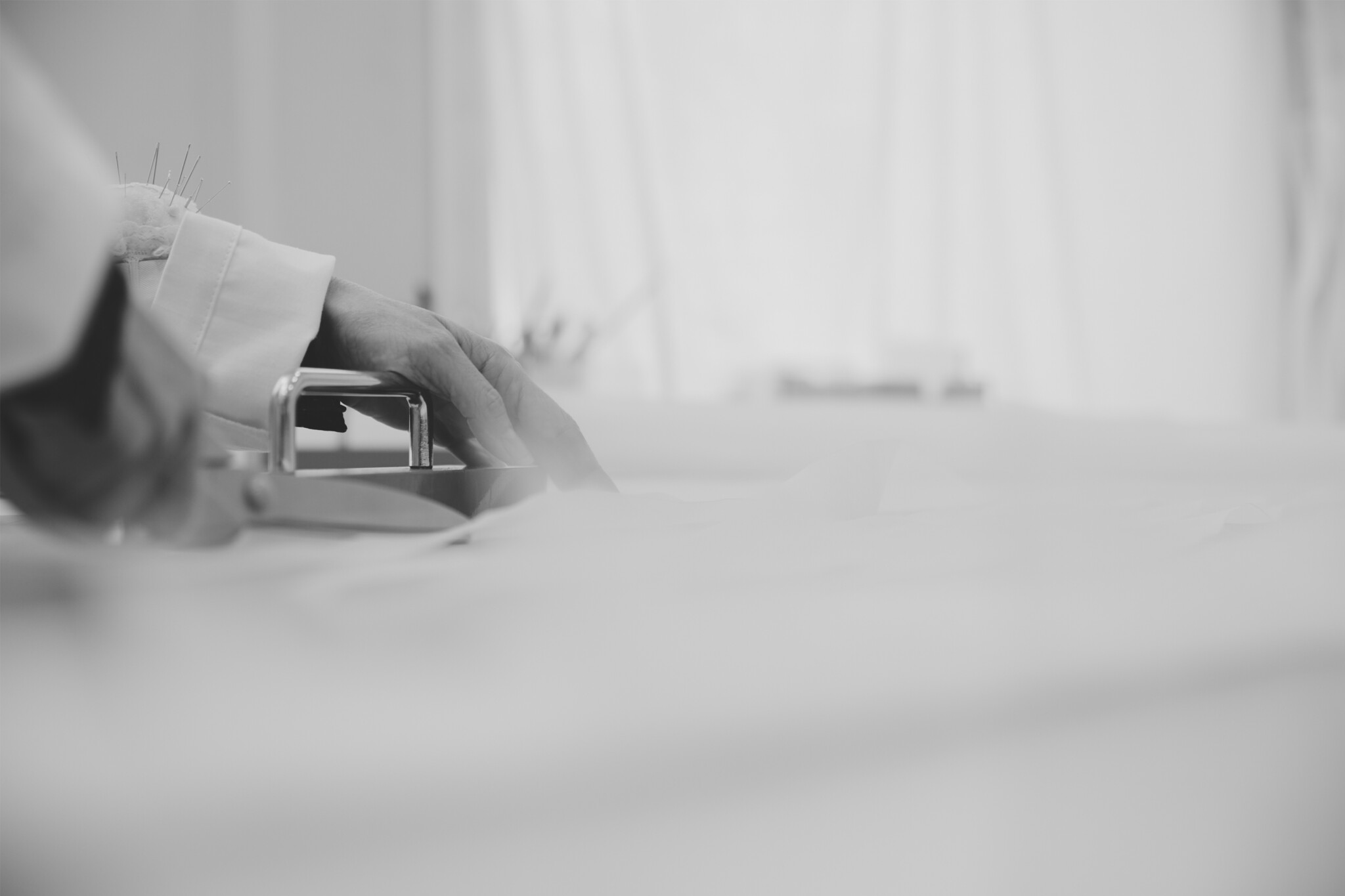 The corsetry
A corset is the essential foundation to every Phillipa Lepley dress. Each custom-made corset is specially engineered and can reduce the waist by a minimum of two inches.
Creating a silhouette that's incredibly flattering may look deceptively simple, but it actually takes supreme skill to achieve these results. Indeed, Phillipa Lepley's team of seamstresses have elevated corsetry to an art form, one that's taken over thirty years of continued fine tuning and adjustment to perfect.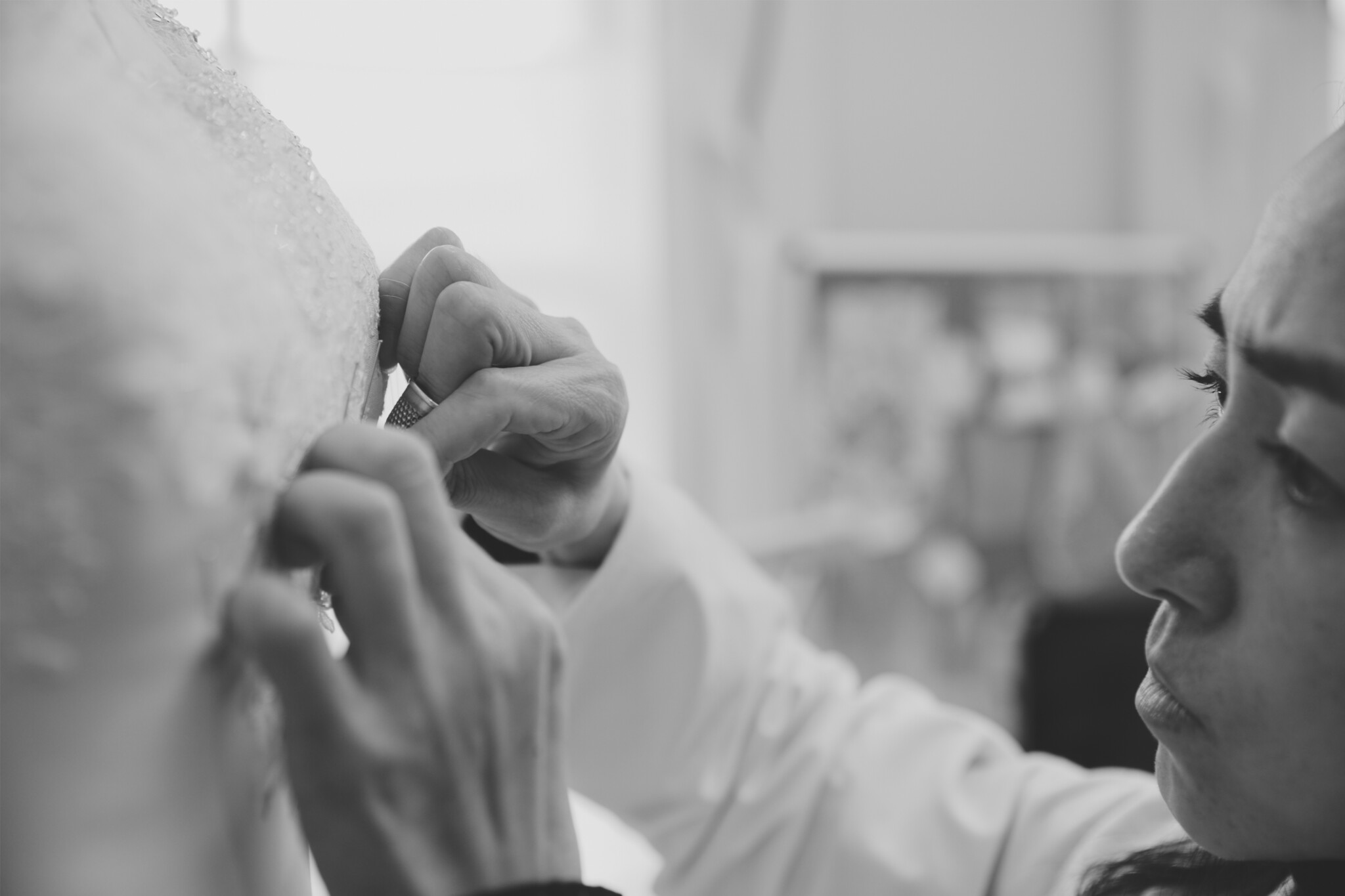 Bespoke embellishment
Beautiful bespoke embellishment is a Phillipa Lepley design signature and one of the reasons why the designer is the go to atelier for those looking to create an exclusive couture gown.
The corseted shapes make the perfect blank canvas for just the right amount of fine yet understated embellishment. From French lace with hand-embroidered pearls, custom diamanté detail on a sweeping cathedral veil to a hand-draped silk-tulle bodice adorned with crystal and rose gold embroidery – it's these personal touches that take a simple tailored dress to the next level of impeccable design.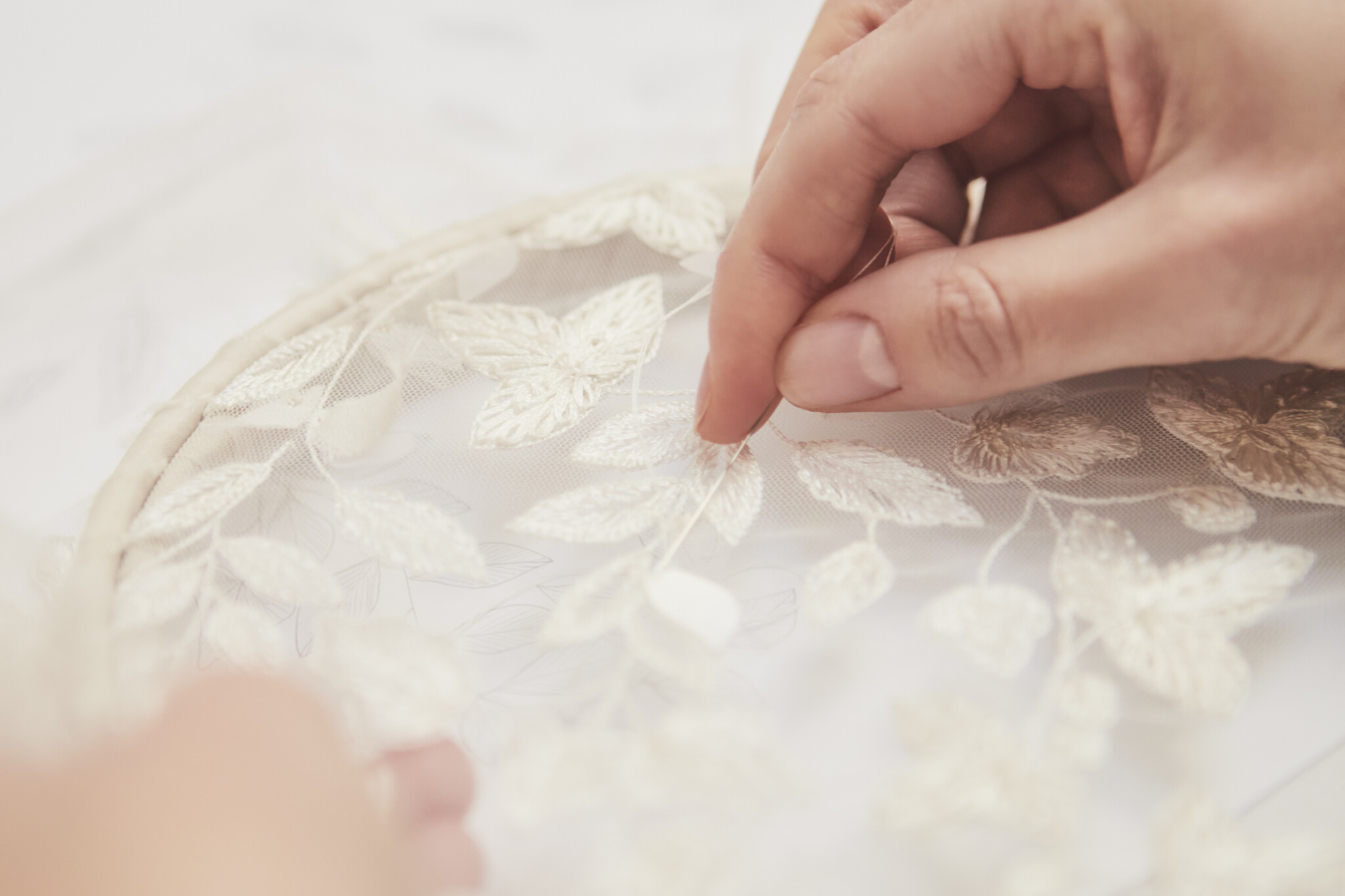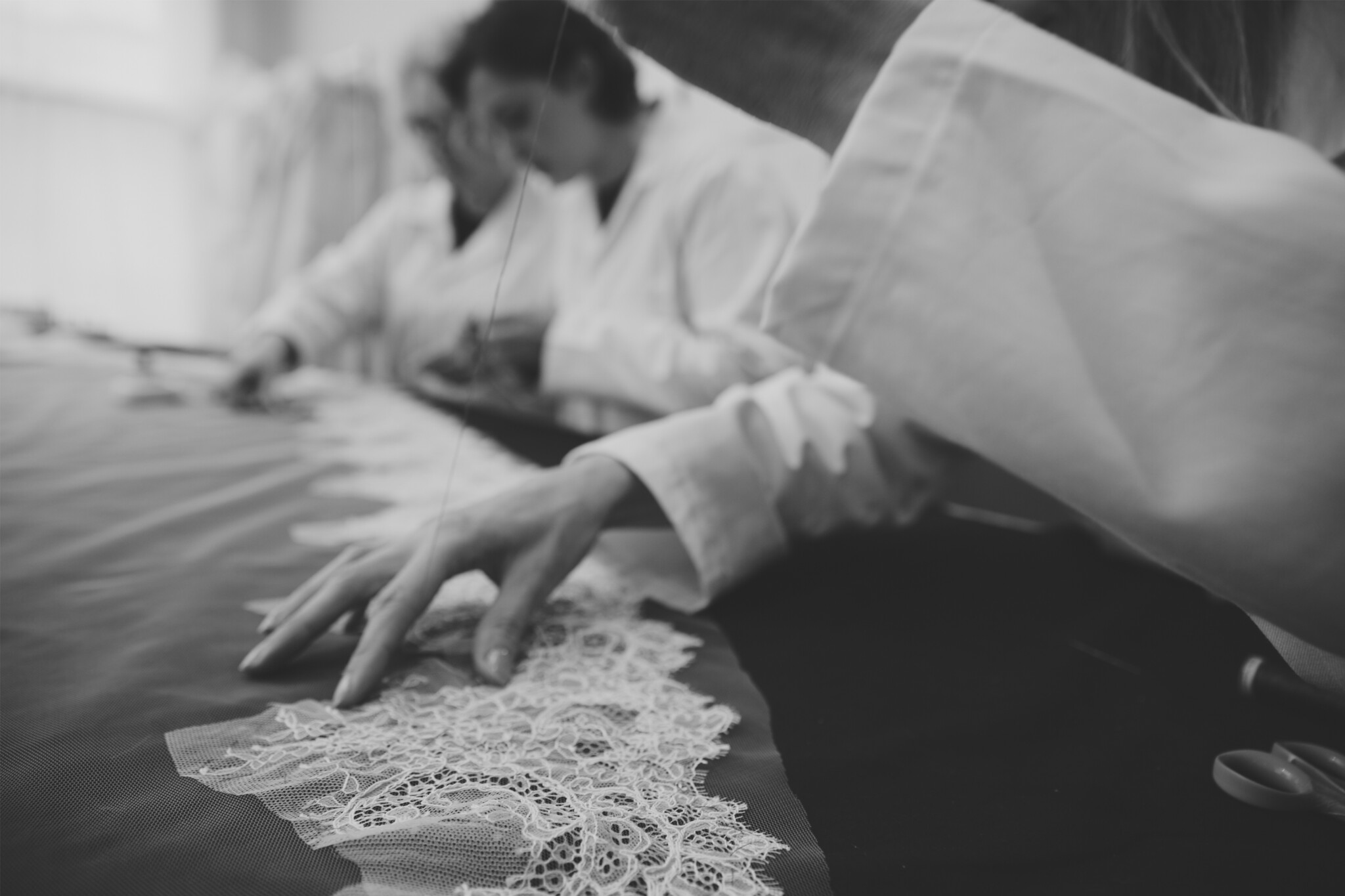 "For me, bridal couture is about delivering faultless service on every level."
Phillipa Lepley