Phillipa Lepley Bride Charlie
Phillipa Lepley Bride Charlie had known exactly which style of dress she would opt for when she began wedding dress shopping, and worked with the Phillipa Lepley Team to bring her vision to life: a stunning corseted dress of Italian ivory duchess satin, with an open diamond neckline lace top. She says 'I explained this idea to the Phillipa Lepley team and they then created a drawing based on my design which I fell in love with. I had also always dreamt of having a thick statement pearl belt with a buckle, so this for me was certainly my favourite part of the dress.' Charlie also decided on flared cuff lace sleeves. 'I had always known I would go for a dress with sleeves and wanted to make them different to others I had seen.'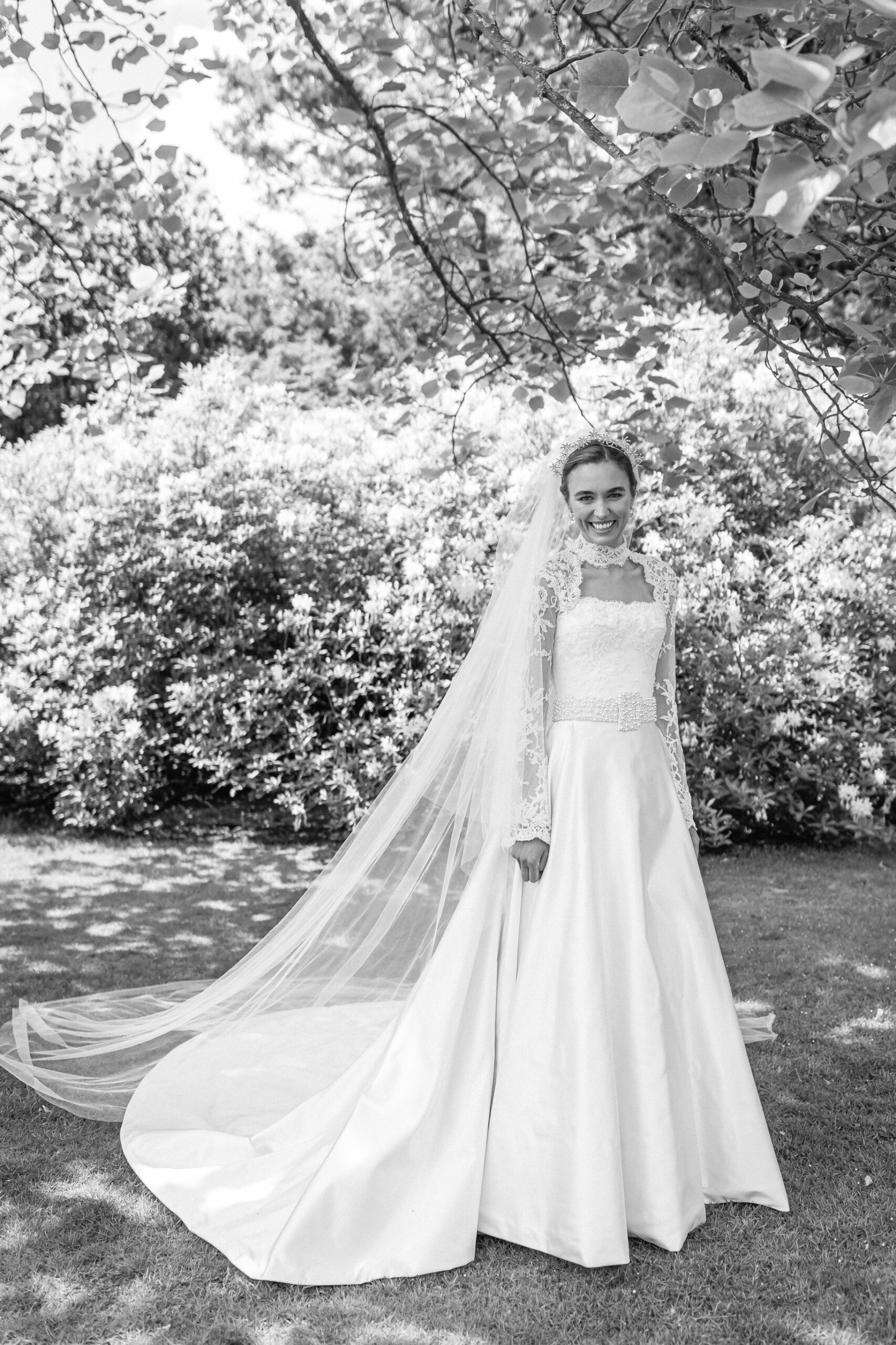 Charlie's bespoke lace top was created used an ivory corded French 'scroll' lace, hand beaded with delicate pearl beads that highlighted the intricate detailing of the scallop edged lace.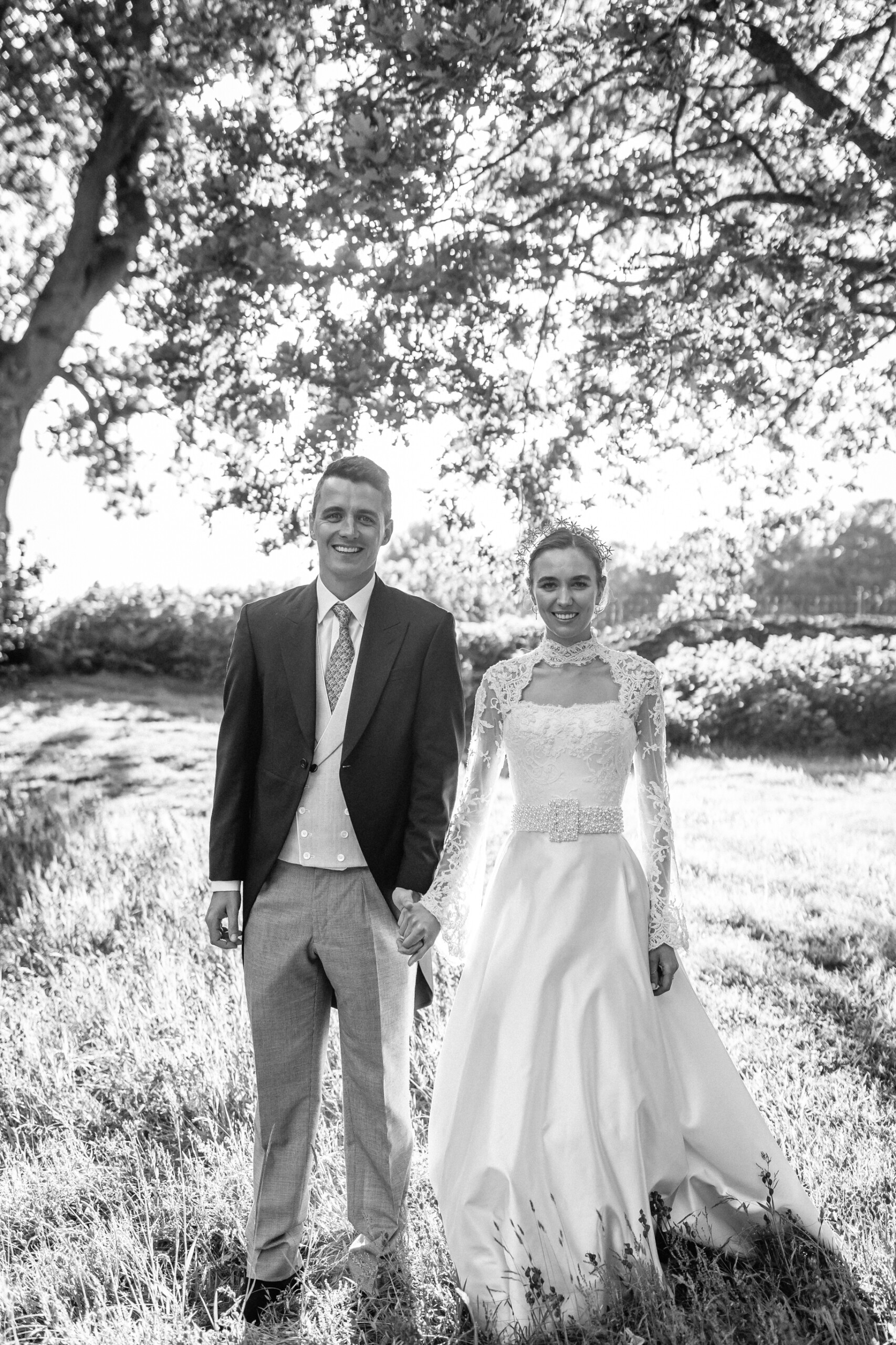 The pearl belt was developed through Charlie's fittings with our Head of Embellishment using a selection of sizes of pearl bead. Entirely hand beaded, this statement piece was designed to be worn with and without the lace top should Charlie choose on the day and was carefully designed to complement her proportions and definte, corseted waist.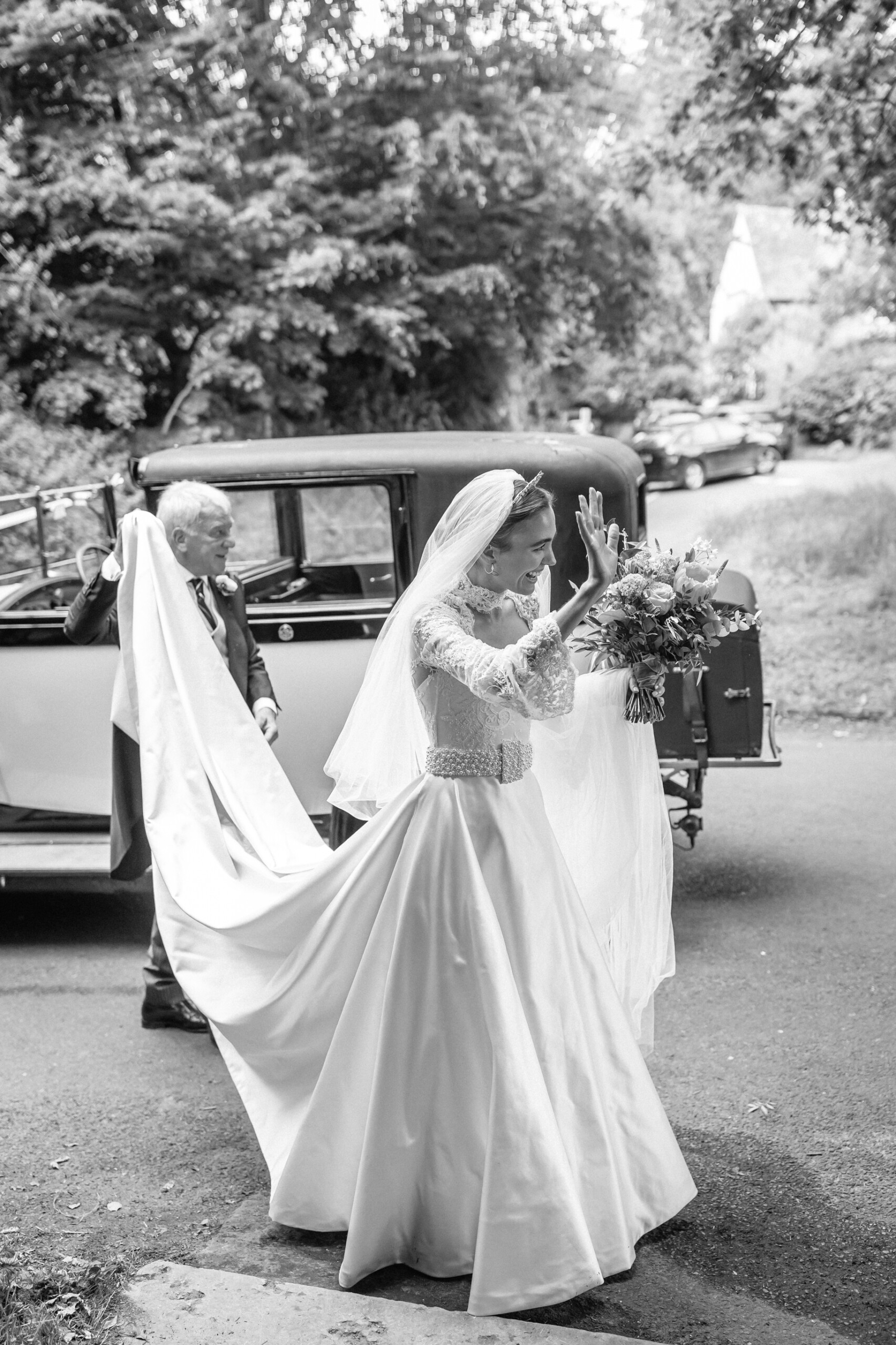 The most memorable moment of the design process for Charlie was the final fitting. 'My mum and a family friend attended, neither of them had seen me in the finished dress so it was lovely for them to see me in it before anyone else. Although I must add, all my fittings were special. I really enjoyed getting to know all the Phillipa Lepley Team throughout the process.'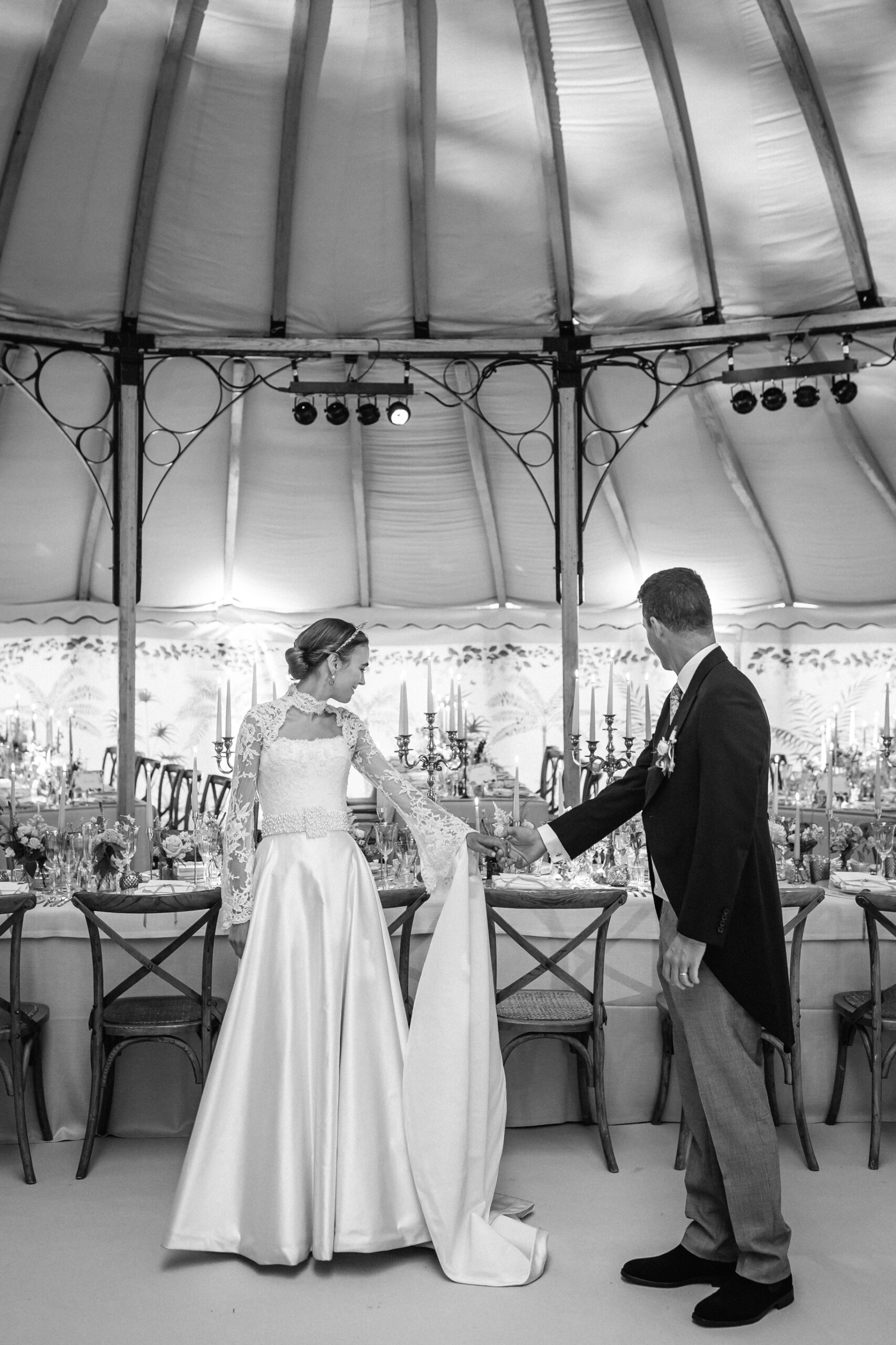 Charlie got married in her family Church in Hampshire. She says, 'the service was relaxed – our friend sang 'Is this Love' By Bob Marley during the signing of the registry and our dog was on the front of the order of service. We sang hymns loudly and when we left the church, confetti (made by my dad) from my parent's garden was thrown on us as we walked out as Husband & Wife.'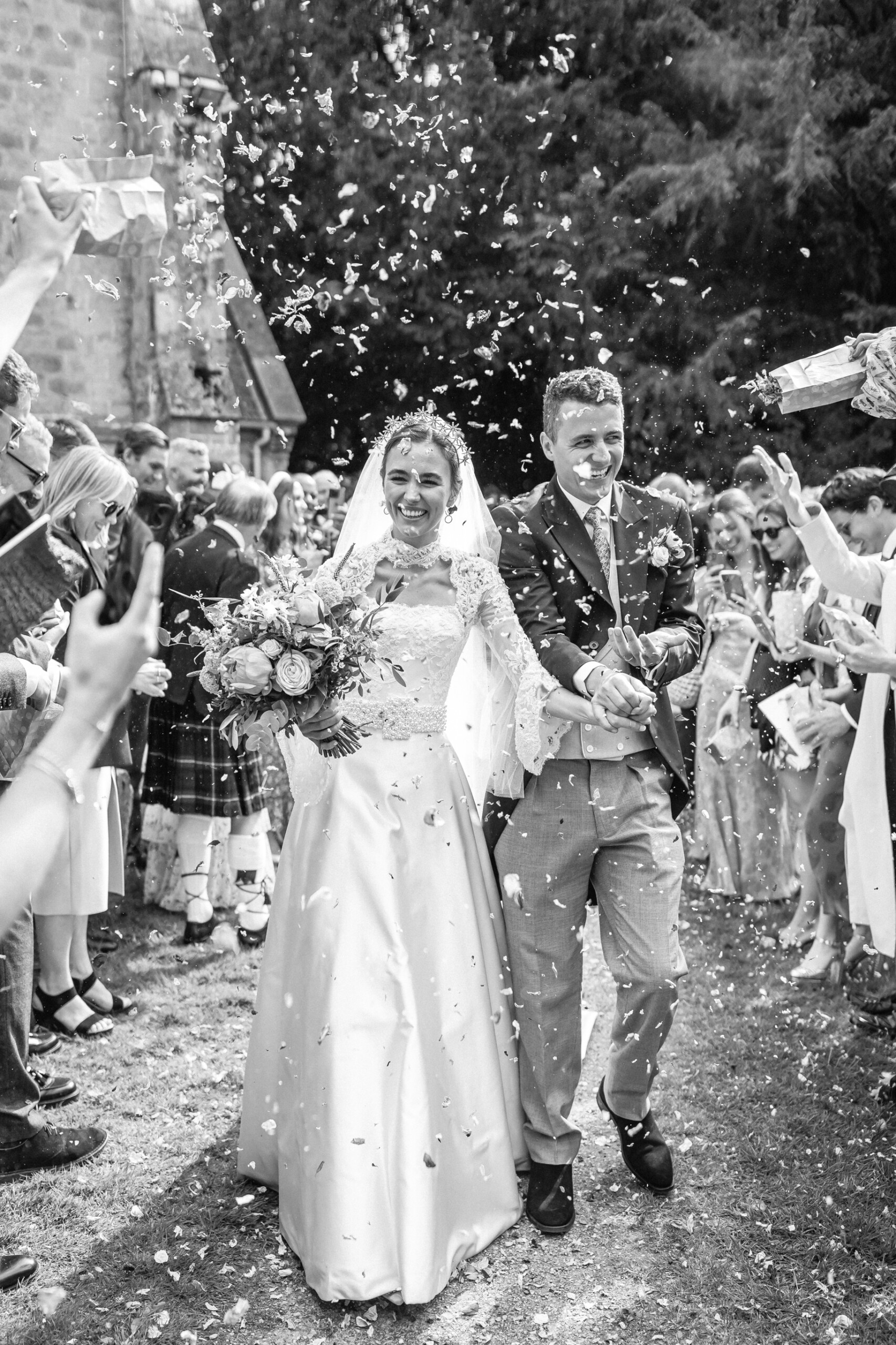 A reception followed in the garden of her parent's home. 'We had a steel brass band playing more Bob Marley classics and then wandered into the marquee for supper and dancing till 2am. Everything about the day was pure MAGIC!'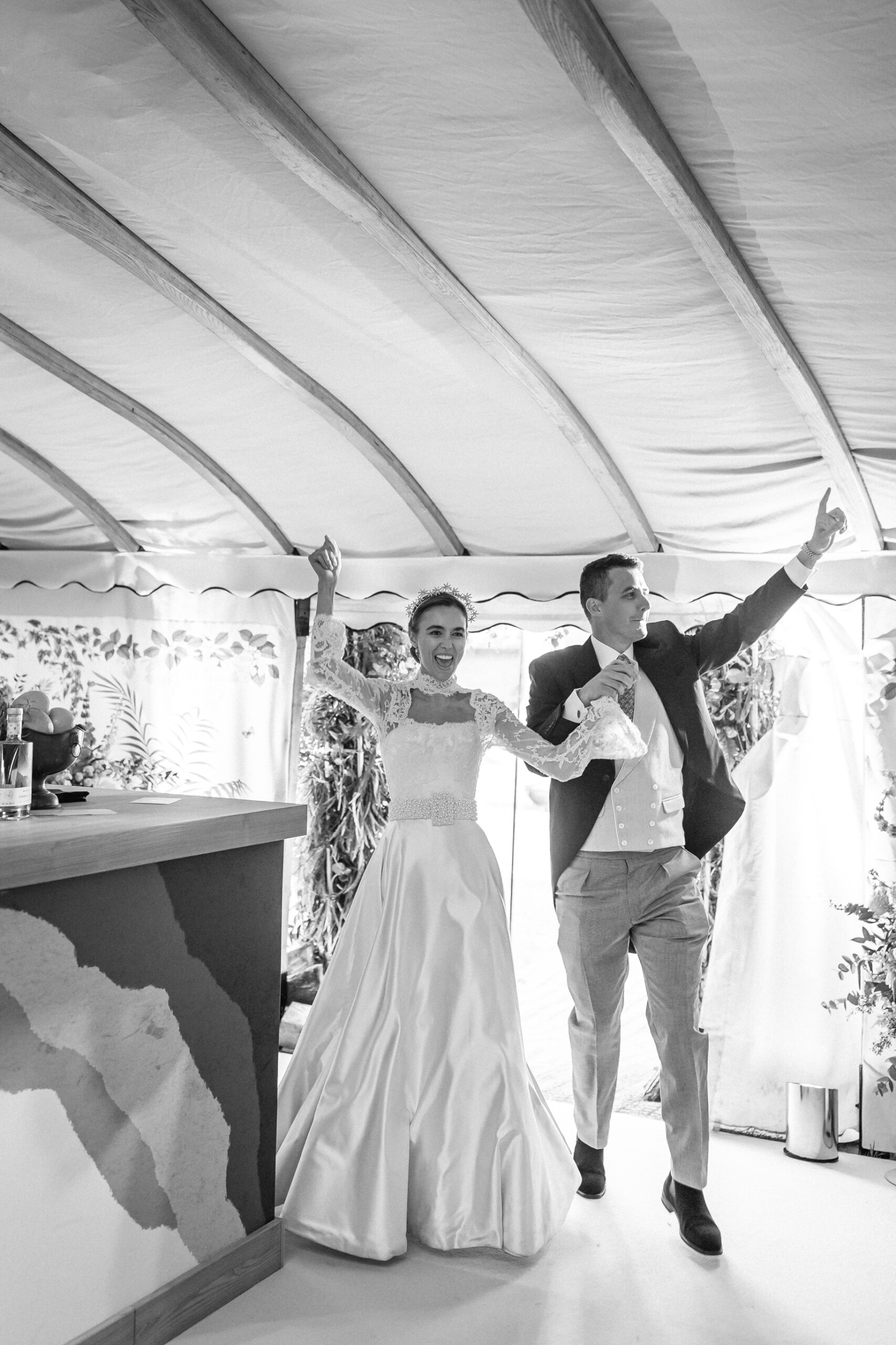 'I felt amazing. I didn't want to take [the dress] off. If it was acceptable to wear a wedding dress for everyday life, I would.'
Charlie advises those currently planning a wedding to really relish the process. 'Enjoy every minute because before you know it, it's over. The day goes by in a second!'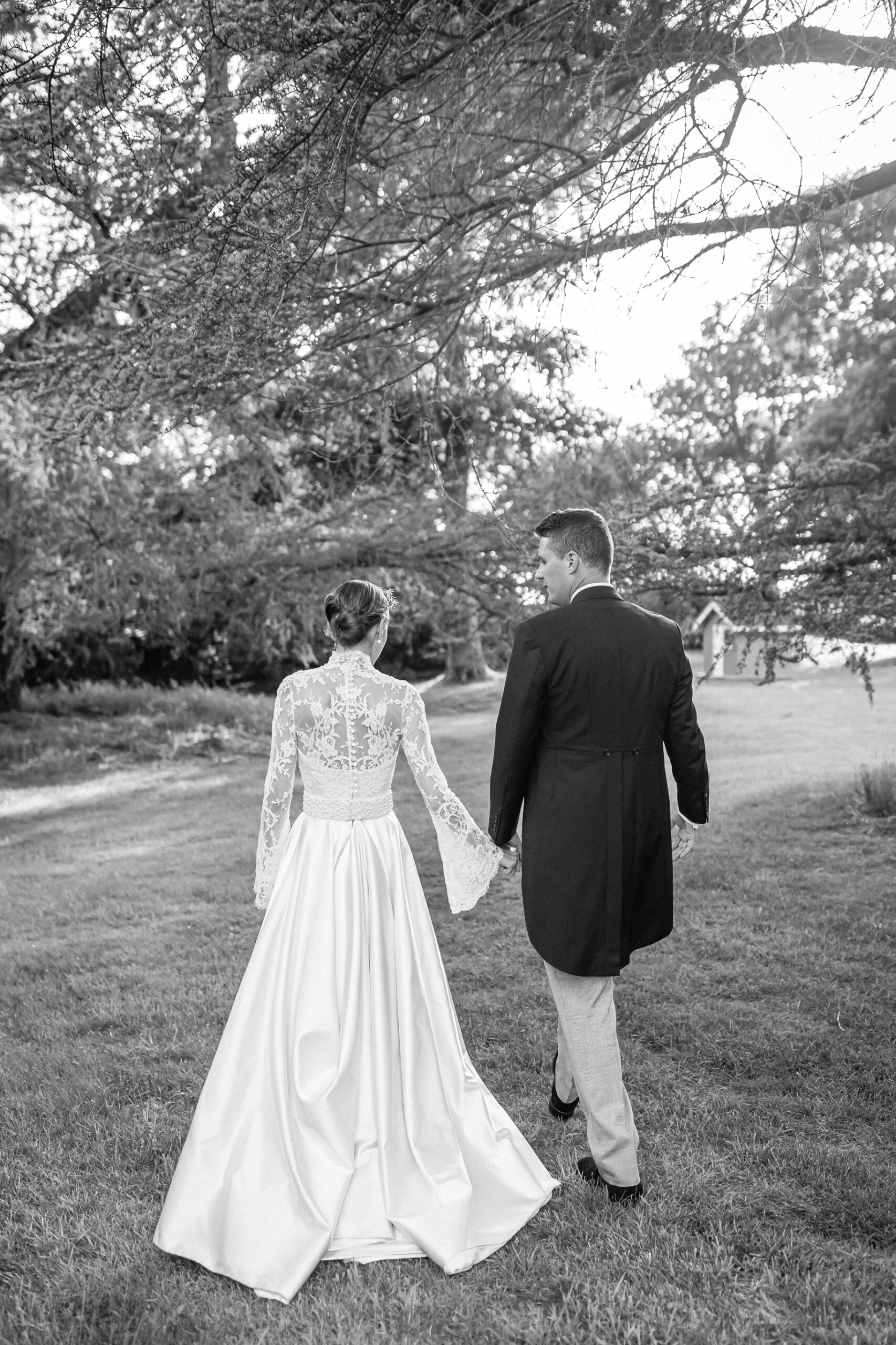 Photography: Bizzy Arnott Photography   Instagram: @bizzyarnottphotography
Phillipa Lepley is recognised globally as a leading British wedding dress and eveningwear designer, renowned for bespoke couture dresses of the utmost luxury. Her wedding dress shop in London, Chelsea, has over 50 dresses, all of which have been made in England from start to finish at her atelier.