A Bespoke Veil, By Phillipa Lepley
Phillipa Lepley is passionate about a bride wearing a silk tulle veil to frame and soften the look, and she has designed an extensive selection to work with every individual dress, including lace­-edged, embroidered, beaded or simply satin ­bound veils. Lovingly created by hand over a lengthy period of time, the detail and craftsmanship involved in their formation is second to none. Each one is made in the Chelsea atelier by a talented team of seamstresses.
Brides can also choose to have a bespoke Phillipa Lepley veil made especially for them. A bespoke veil will often include a variety of different laces embroidered together; from plain laces with wide, decorative borders, to intricate floral or leaf motifs to corded laces and finely beaded laces… the variety to choose from is unrivalled.
One of the finest examples of a stunning bespoke Phillipa Lepley veil is the 'Rosaria Fairytale Veil' – an exquisite, cathedral length veil that consists of seven different types of lace. Phillipa describes this veil as the 'most ornate veil she has ever designed', taking over twelve weeks to complete because of the complexity of the hand-work involved. The decadent piece exemplifies everything that Phillipa Lepley represents – artisanal luxury, exquisite craftsmanship and impeccable detail.
To create this ornate piece, several individually selected pieces of Chantilly lace were positioned on to silk tulle, laid out painstakingly so that they depicted a beautiful picture of an ethereal, enchanted rose garden. Each piece was then trimmed down, pinned and embroidered by hand on to the lace.
With veils such as this, it is only when you look extremely closely guided by an expert eye that you can see that each rose is an individual piece of lace that has been embroidered in place to create a magical picture.
At Phillipa Lepley anything is possible. The shop consultants and atelier teams work closely to create the perfect dress AND the perfect veil, designed for the individual.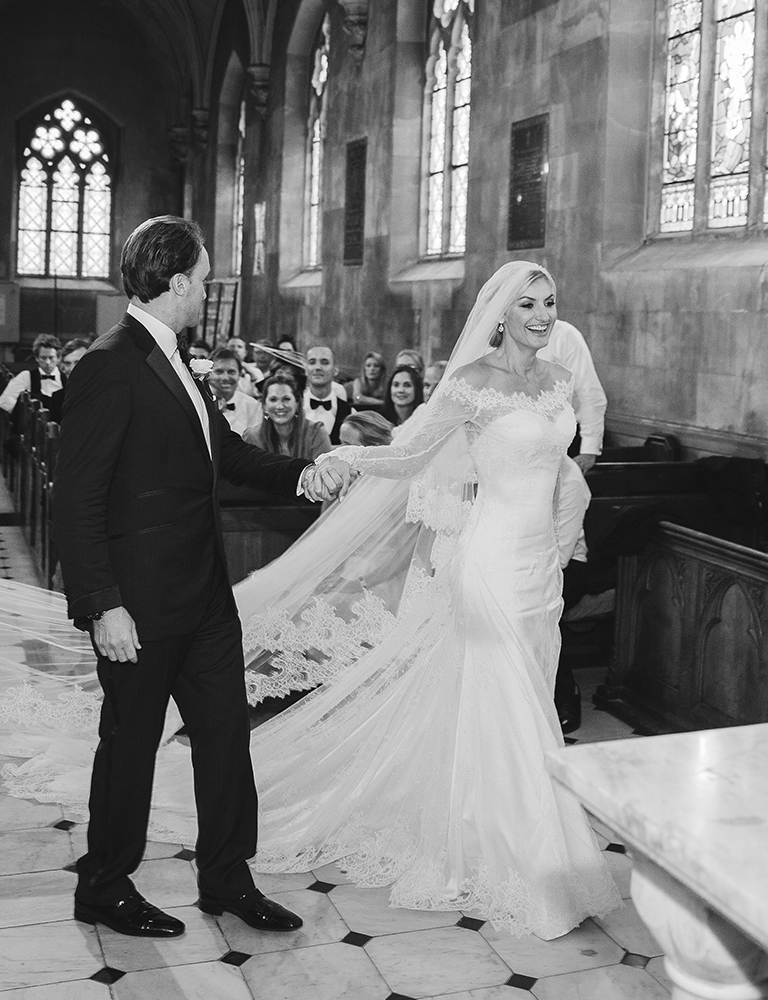 Phillipa Lepley is recognised globally as a leading British wedding dress and eveningwear designer, renowned for bespoke couture dresses of the utmost luxury. Her wedding dress shop in London, Chelsea, has over 50 dresses, all of which have been made in England from start to finish at her atelier.
SaveSaveSaveSave
SaveSave
SaveSave
SaveSave
SaveSave