Bespoke Embellished & Embroidered Veils
"I just love veils, they really finish the bridal look and are so romantic and feminine," says London wedding dress designer Phillipa Lepley.
Bespoke embroidery and embellishments have become a design signature on Phillipa Lepley's couture wedding dresses and this extends to the veils too. From initials monogramed onto the veil, to favourite flowers cascading down the silk tulle or specific emblems or symbols recreated in the embroidery, brides can work with the atelier team to create a completely personalised veil.
Veils frame a bride's face, softening a look, creating a light and airy feeling of movement. They can make, what might otherwise be quite a traditional look, have a feeling of whimsy and romance. When embellished or embroidered and worn over a simple wedding dress, a veil creates a striking effect and adds to the drama of the bridal look.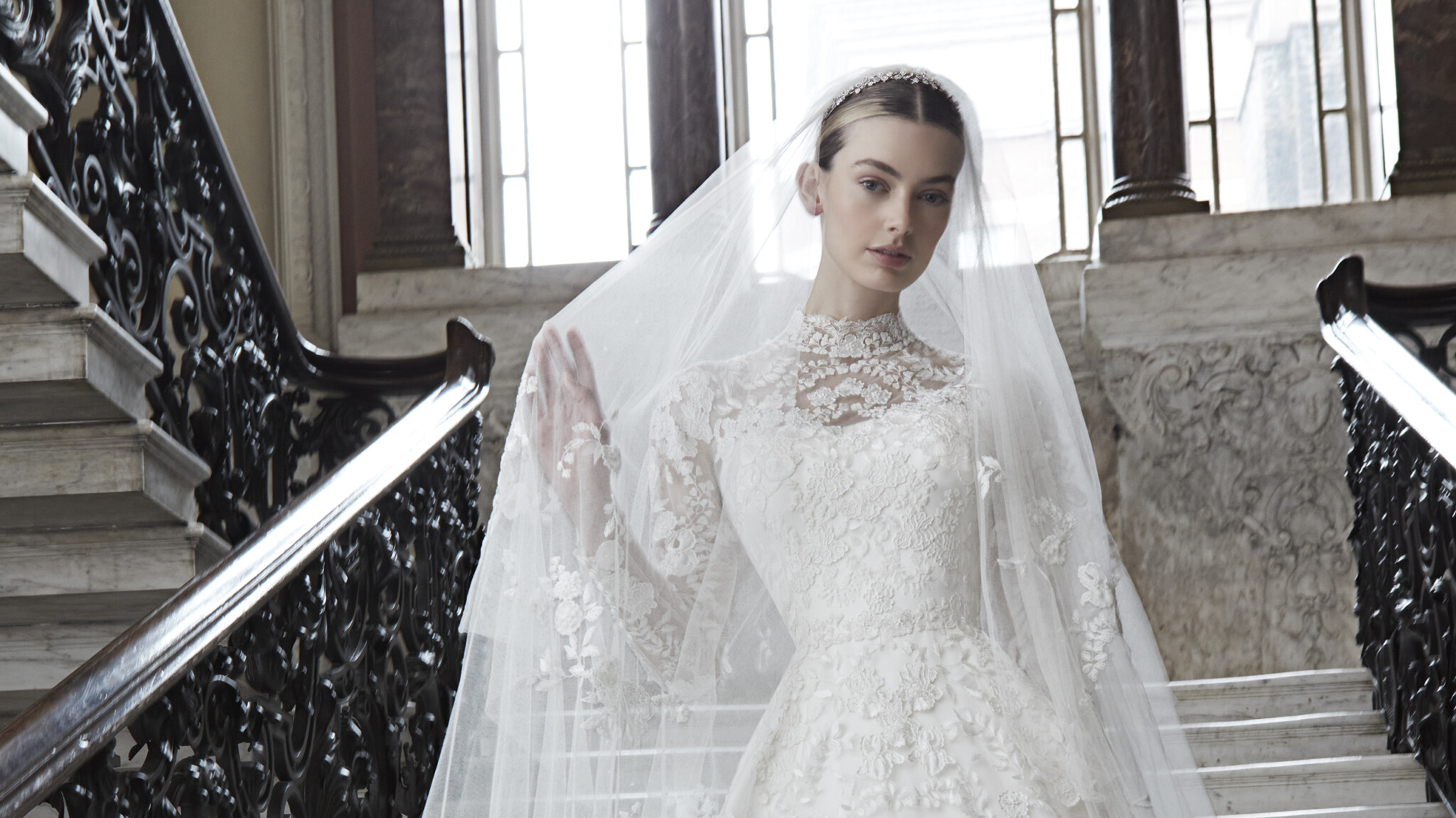 All Phillipa Lepley veils are crafted from fine French silk tulle, a beautifully delicate fabric woven on exceptionally wide, vintage looms. Most brides will have a 'blusher' on the front of the veil, which falls over their face and the back of the veil is cut longer than the wedding dress's train to show the detail in the hem.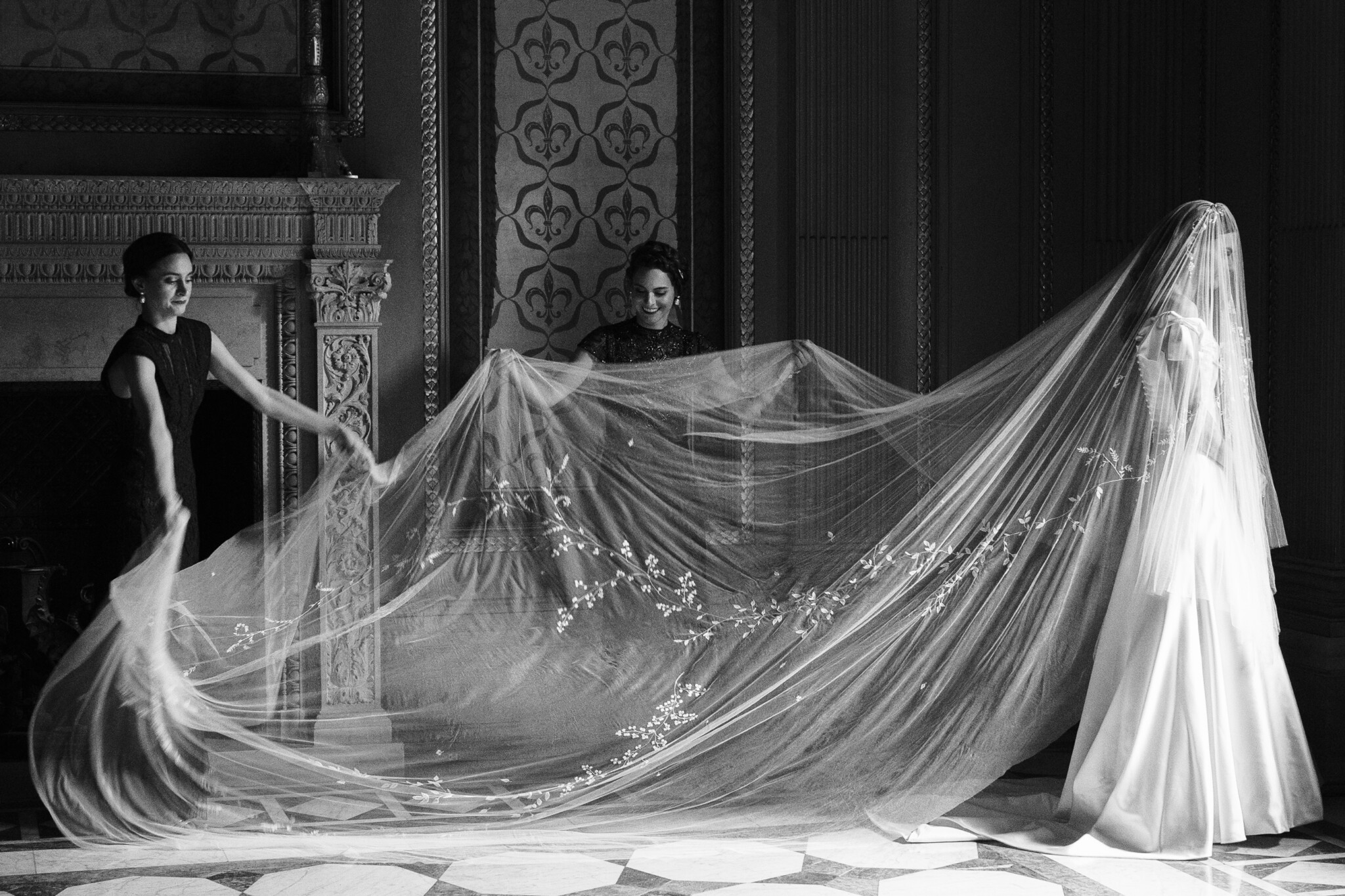 Each bride's veil is lovingly created by hand, many taking weeks and weeks of careful planning, designed and executing, with our team of incredible seamstresses bringing them to life through beautiful and intricate touches. The detail and craftsmanship that is involved in embroidering and embellishing any Phillipa Lepley veil is second to none but the veils really become a work of art when the bride adds her own personal touch to the design.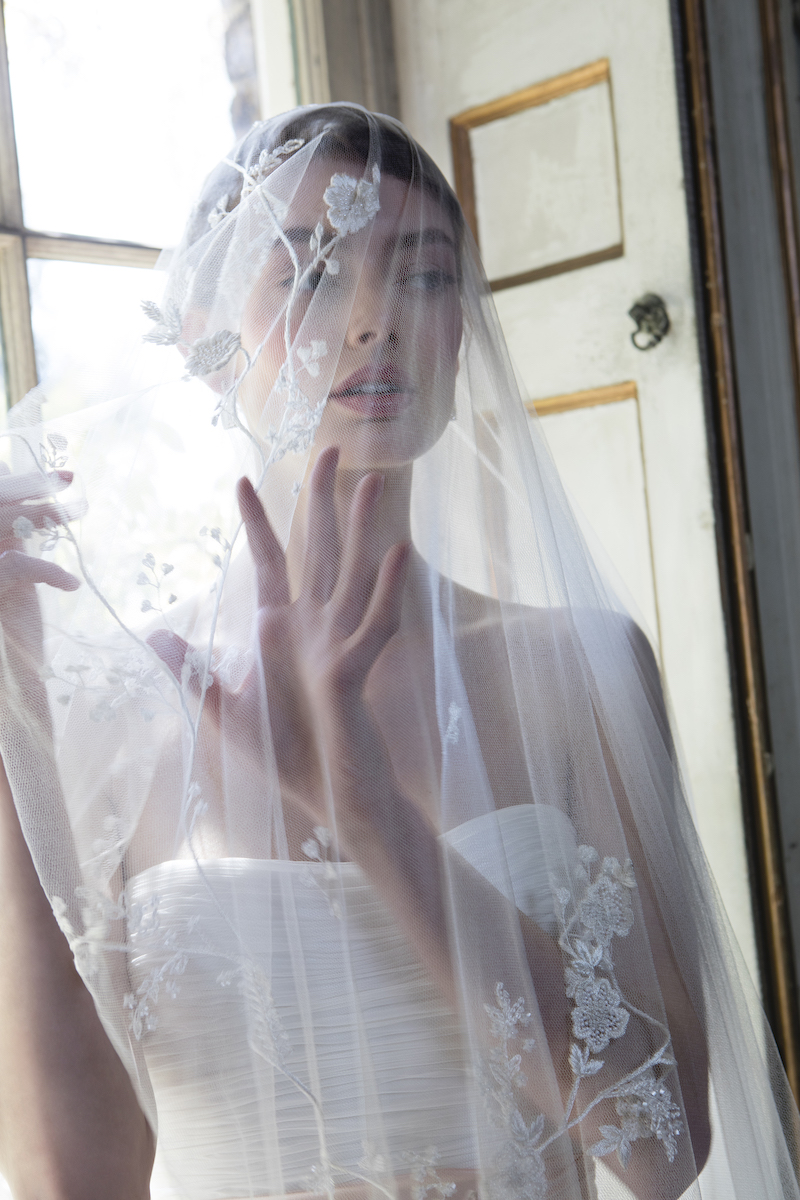 SaveSave
SaveSave
SaveSave
Individual pieces of embroidered lace can be placed meticulously over the silk tulle veil before being hand-sewn in place to create a magical picture or tell a story. As with the couture wedding dresses, the embroidered veils can be further enhanced with hand-stitched embellishments. Delicate pearls, custom diamante details or crystals can elevate our veils into the next level of beauty and really create a statement bridal look.
Some of the finest examples of the kinds of stunning veils Phillipa Lepley creates can be seen in the delicate hand embroidery found in the Frothy Flowers or Margaux Maiden's Fern Veils. Designed to compliment the Phillipa Lepley couture wedding dresses of the same name, Frothy Flowers depicts Phillipa's love of fine embellishments and showcases her passion for the English countryside. The design celebrates beautiful wild meadow flowers hand-sewn on with sequins, tiny crystals and pearls. Margaux Maiden's Fern brings together an exquisite combination of delicate lace embroidery of Maiden's Fern flowers with hand-sewn tiny pearls.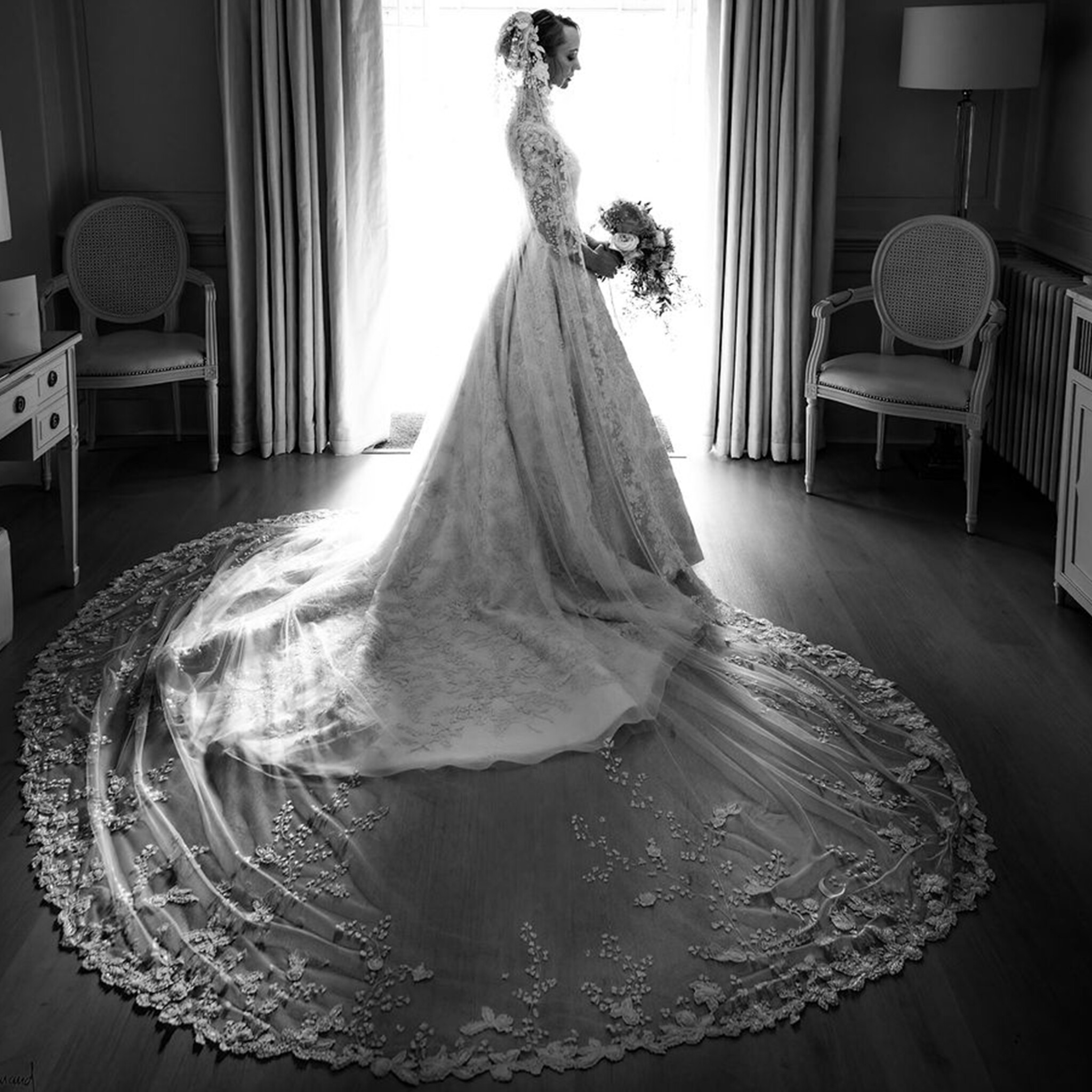 Phillipa Lepley and her atelier team love creating bespoke veils, using a wide selection of carefully considered design decisions and exquisite craftsmanship. Each veil will be made to perfectly complement the bride's couture wedding dress and created using the most meticulous skill and detail.
Phillipa Lepley is recognised globally as a leading British wedding dress and eveningwear designer, renowned for bespoke couture dresses of the utmost luxury. Her wedding dress shop in London, Chelsea, has over 50 dresses, all of which have been made in England from start to finish at her atelier.