Anna And Her Daughter's Bespoke Hand-Painted Tulle Dresses
Drawing inspiration from Anna's vision of delicacy and flowing movement, Phillipa designed bespoke couture dresses for her and her daughter to capture the essence of their surroundings…
The wedding took place in May in sun-kissed and picturesque Puglia; a consideration which was incorporated into the design, colours, and choice of fabric for their dresses. Having selected and fallen in love with two bespoke Italian fabrics; one a hand-painted floral tulle and the other a silk organza adorned with flowers and whimsical dots, Phillipa and her team of artisans set to work sketching and layering the contrasting fabrics to create a new, exquisite and completely unique pattern.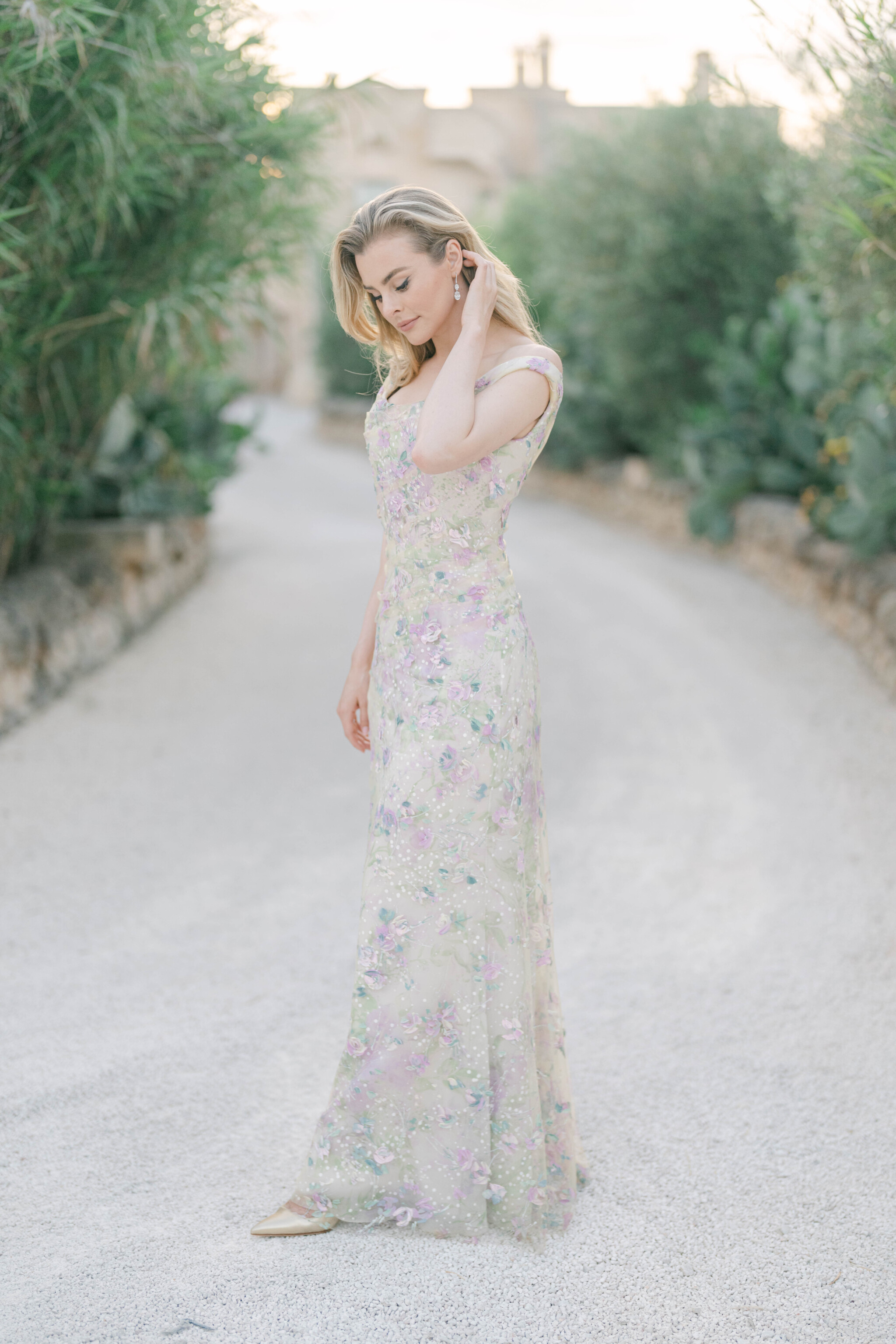 For Anna, a blush pink silk was chosen to form the base tone of her corseted dress. Sourced to perfectly complement her complexion, and meticulously sculpted to her form, the cut of the dress perfectly accentuated her beautiful silhouette.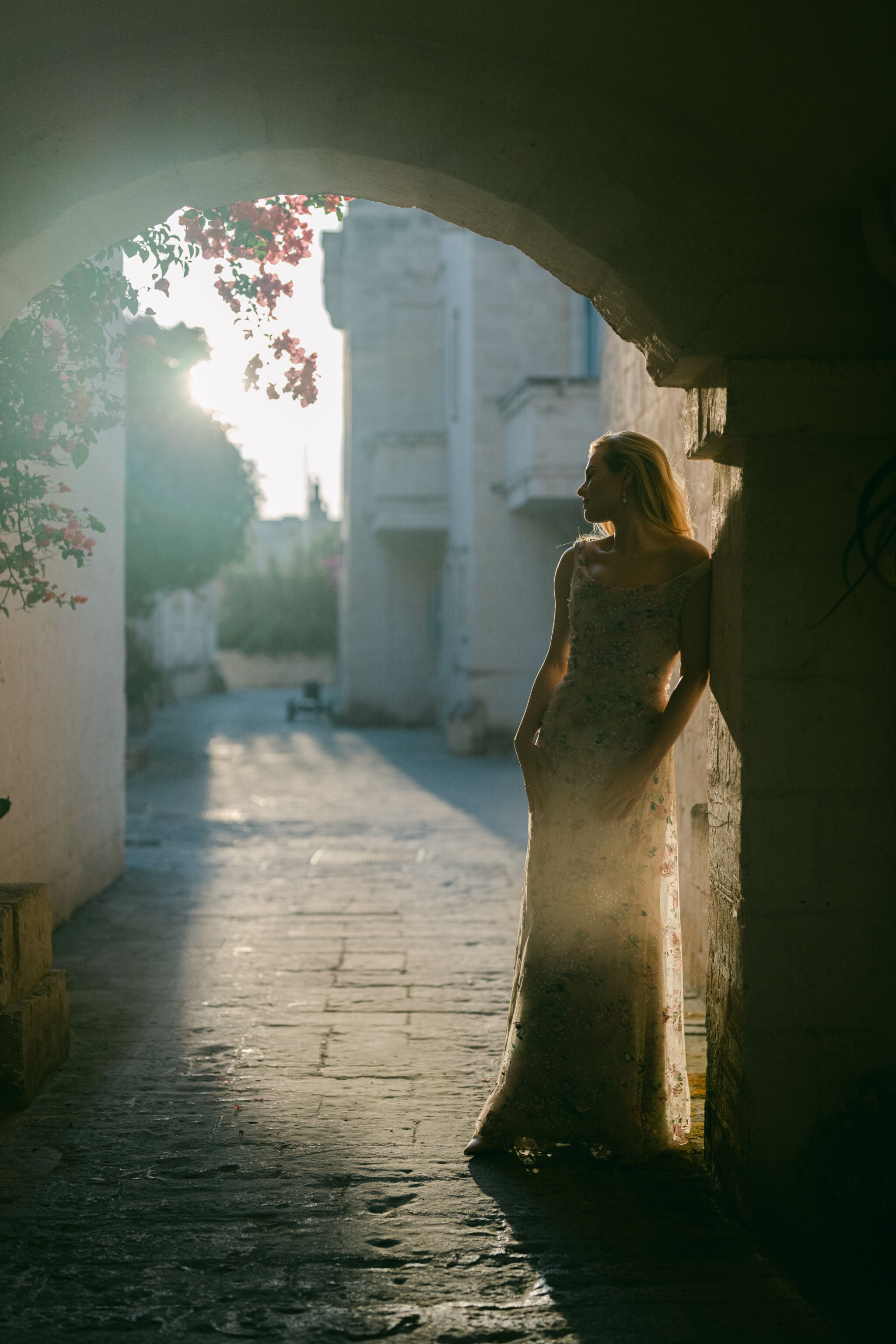 The layering began with the placement of the printed organza featuring a tableau of florals and whimsical dots. This was followed by the skilfully ruched hand-painted tulle with its romantic brushstrokes, adding depth and a mesmerising blend of colours and textures.
This tulle is specially handpainted in Italy, using brushes and palette knives to apply the paint directly onto the fabric, giving an almost 3D finish – no two petals are ever the same, creating a fabric that is entirely one of a kind to its wearer.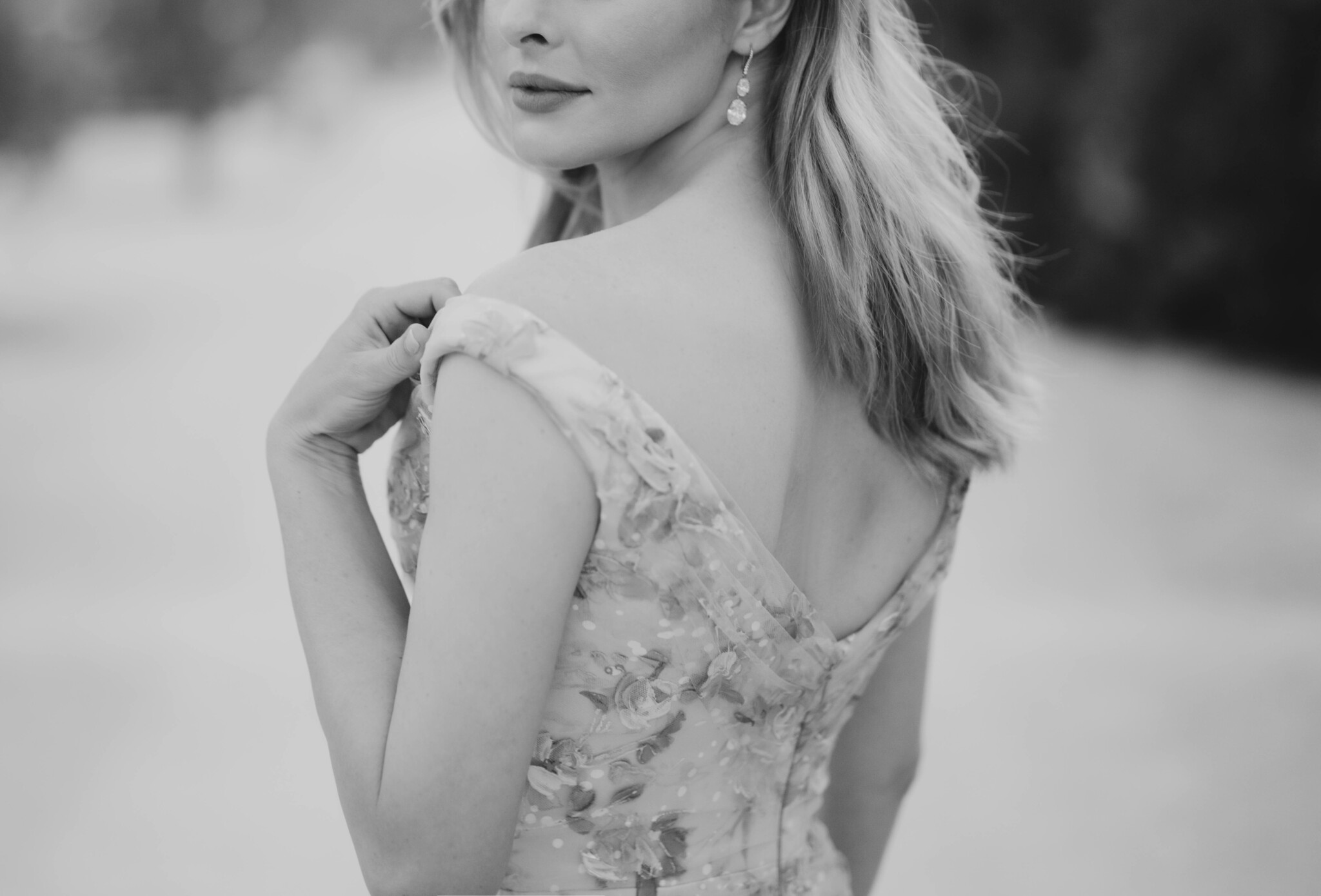 To enhance her look with additional movement and drama, a detachable organza overskirt and belt were made, offering an alternative styling option. An Anya Hindmarch 'Maud' clutch was also created in the fabric to match.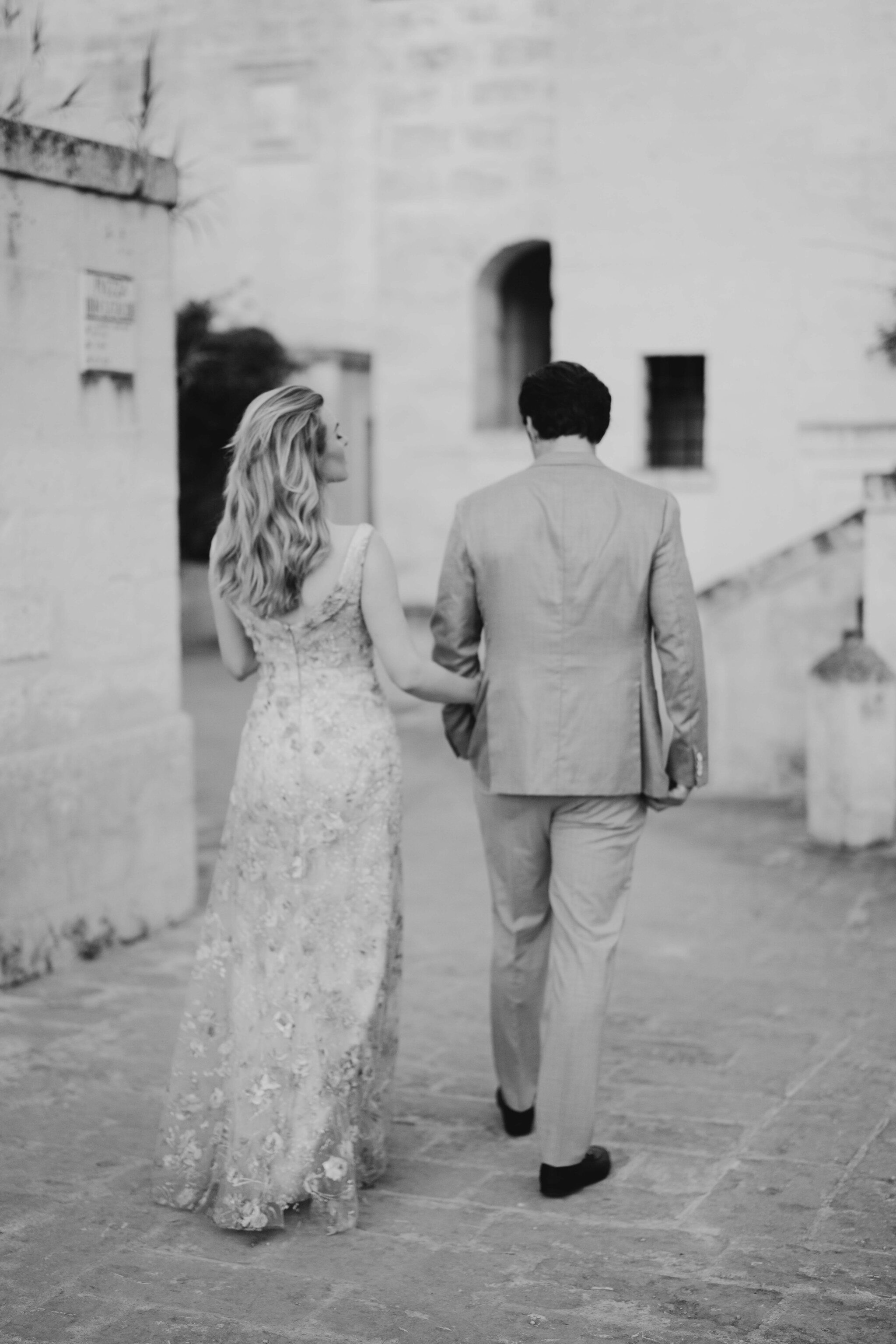 Anna's daughter's little dress was created from the same fabrics, with layer upon layer of silk organza culminating in a frothy full skirt full of light, whimsical movement – the perfect dress for lots of spinning and twirling. Her bespoke dress featured pretty, sheer puff sleeves and a coordinating bow belt, and to complete her enchanting flower girl ensemble, The Team created matching hair accessories including a covered Alice band and mini bows.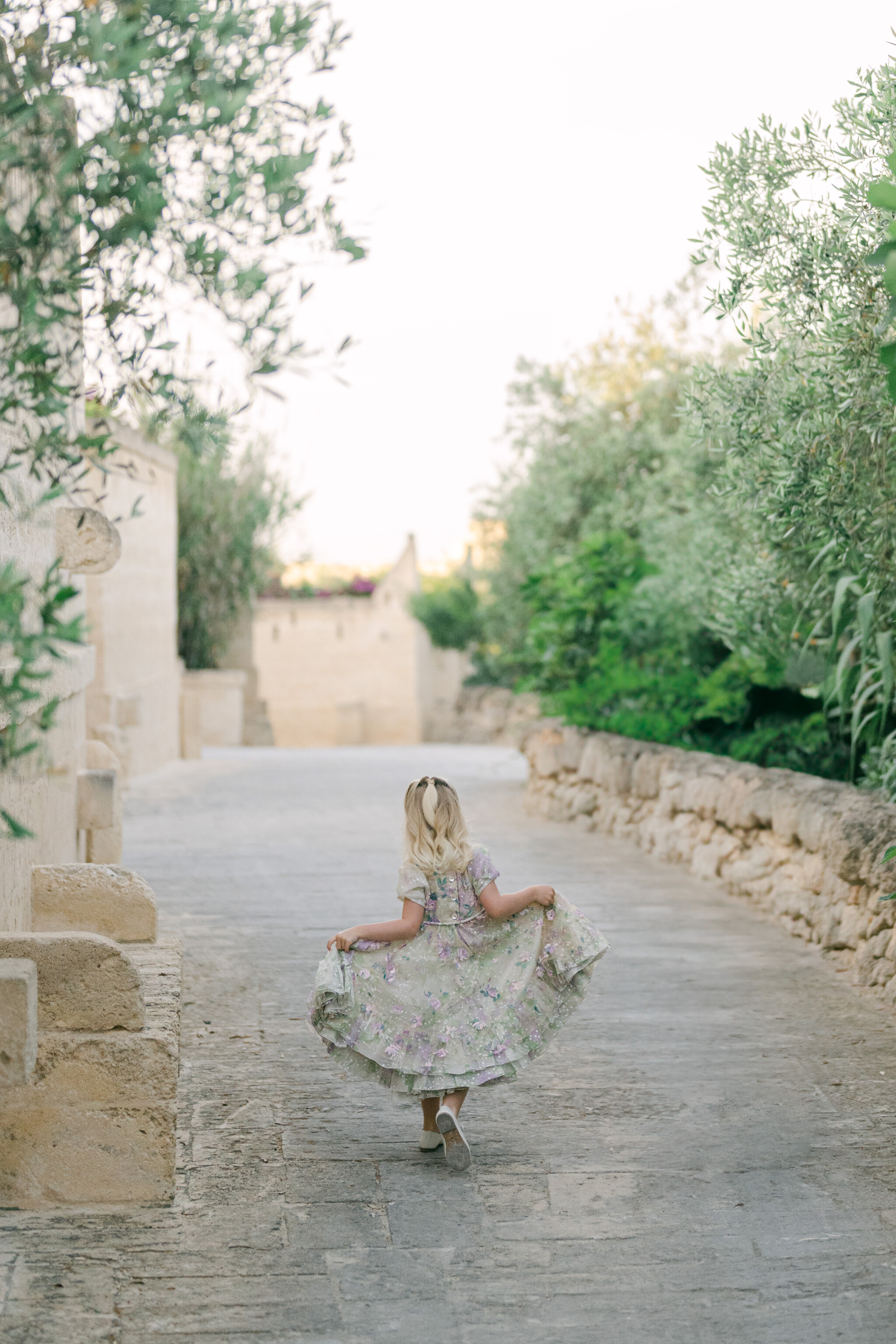 "I simply adore how these fabrics play together –  they were born for each other – the colours just complement each other so well." – Phillipa Lepley
Photography: @storyofeve
Phillipa Lepley's couture eveningwear is designed for discerning clients searching for bespoke dresses of distinction, embodying refined craftsmanship, modern artistry and impeccable detail, all of which are equally important to the brand's couture wedding dresses.