Phillipa Lepley bride Christine
Christine was married in Italy in a beautiful bespoke Phillipa Lepley wedding gown.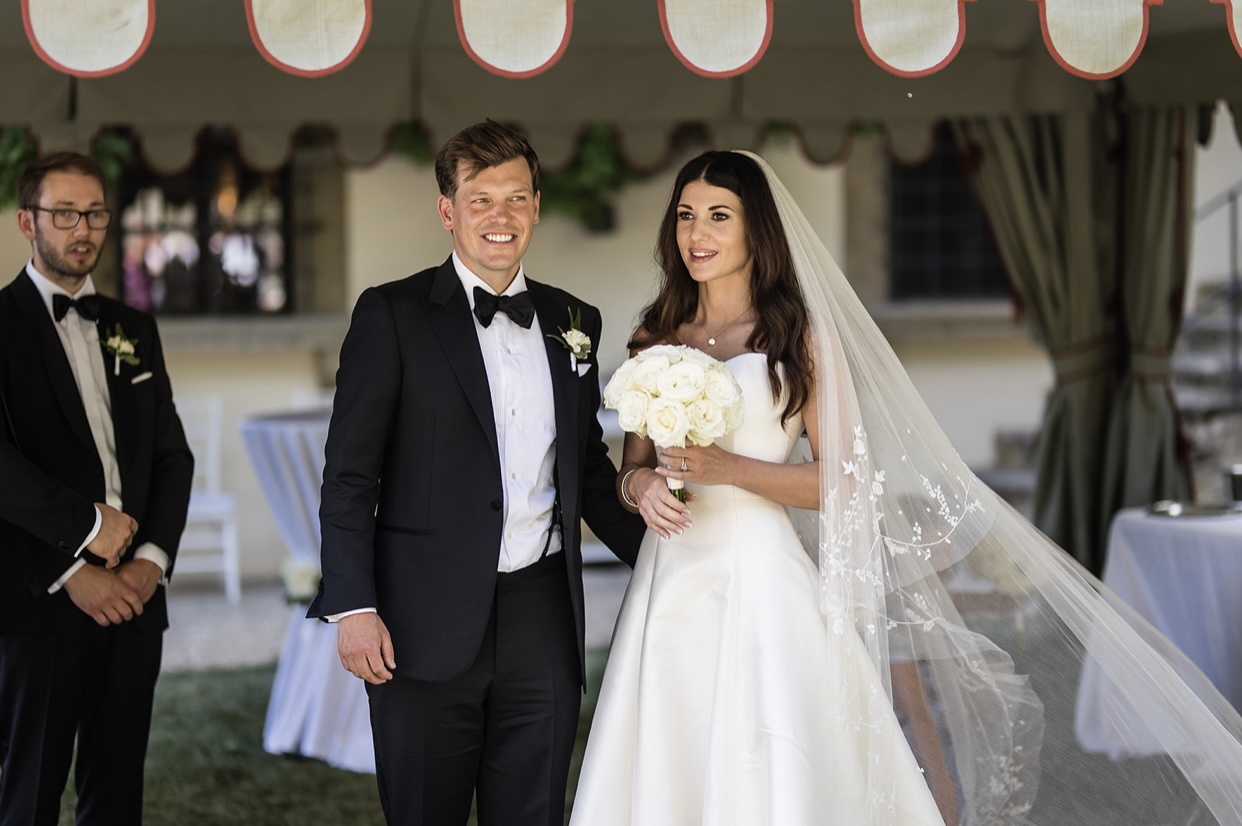 Christine opted for a sumptuous, strapless silk zibeline dress. This fine fabric was expertly sculpted and moulded to Christine during her fittings, with meticulous princess seaming and a signature Phillipa Lepley corset following the lines of her silhouette.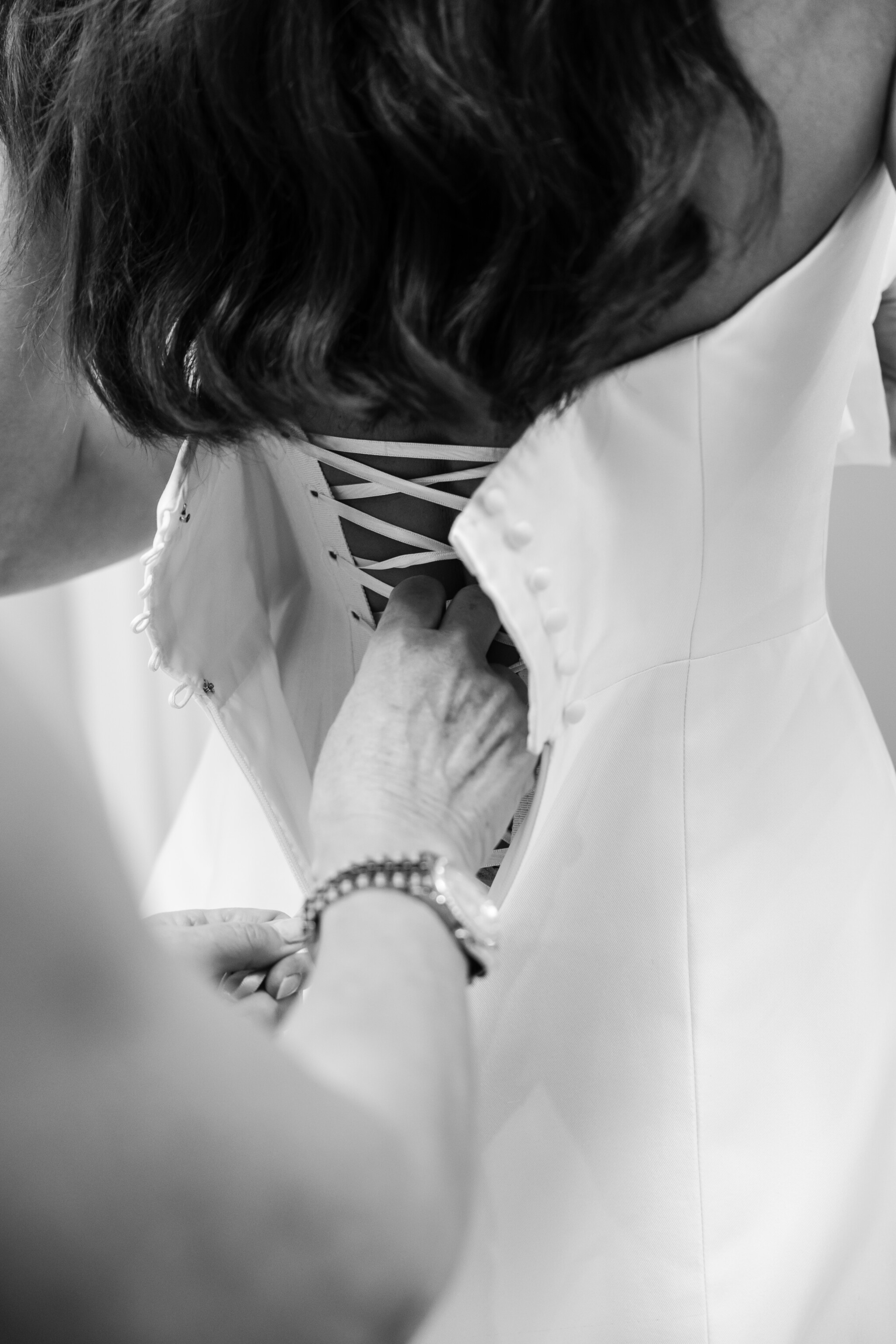 The corseted bodice lead up to a crescent 'sweetheart' neckline, which was positioned precisely to the millimetre on Christine – carefully drawn onto her during her toile fittings before being expertly constructed at the Phillipa Lepley Atelier. This statement neckline accentuates the décolletage before descending into a defined, corseted waist which flows out into a more voluminous skirt. The absence of petticoats on the skirt meant that the silk zibeline moved romantically with Christine as she walked.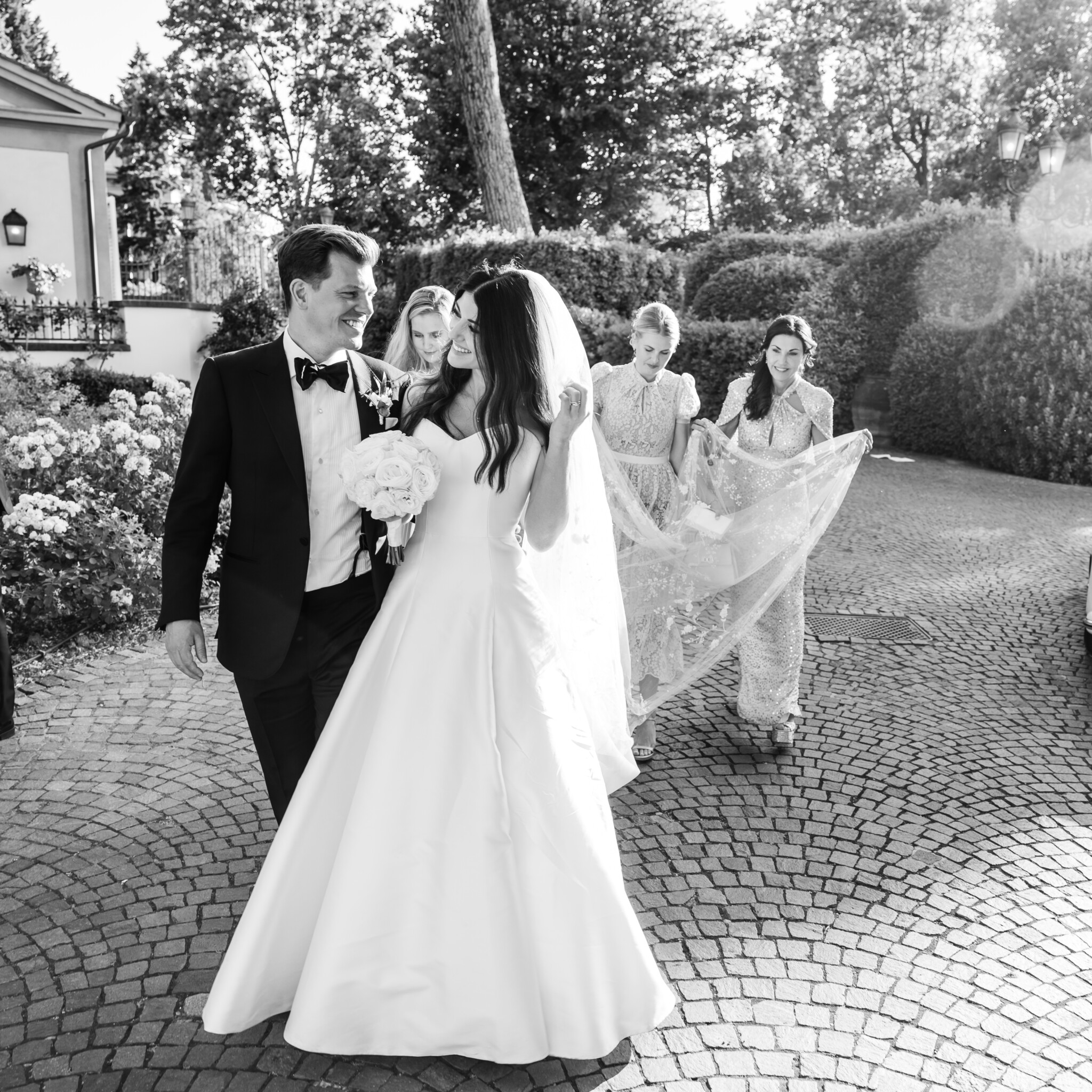 To complete and frame her elegant and understated bridal look, Christine opted for a 'Frothy Flowers' hand-embroidered couture veil. To achieve the effect of winding vines and flowers growing around the silk tulle, each motif was placed with precision before being embroidered by hand using refined couture techniques such as satin stitch. Additional pearl and sparkle beading was included to  glisten in the Tuscan sunlight, bringing Christine's veil to life. Phillipa Lepley brides are granted the opportunity to include the most personal of touches, and Christine opted to have her initials 'CH' embroidered onto her veil in an organza appliqué technique.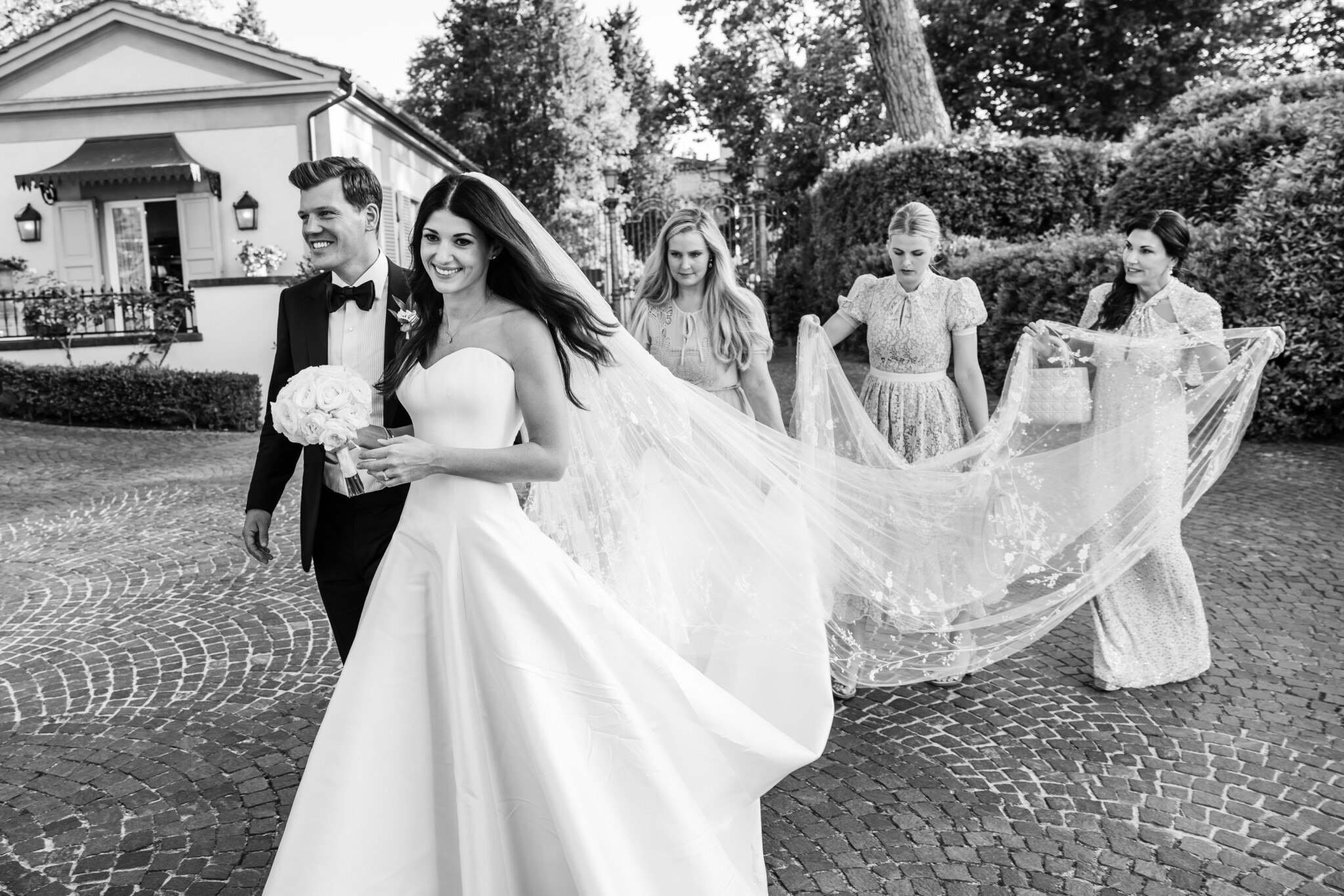 Christine's veil was cut much longer than her dress' train to highlight the beauty of the floral embroidery extending out along it. Christine says, 'I am so proud of my dress and veil and the uniqueness of the design. It became more beautiful than I could ever imagine.'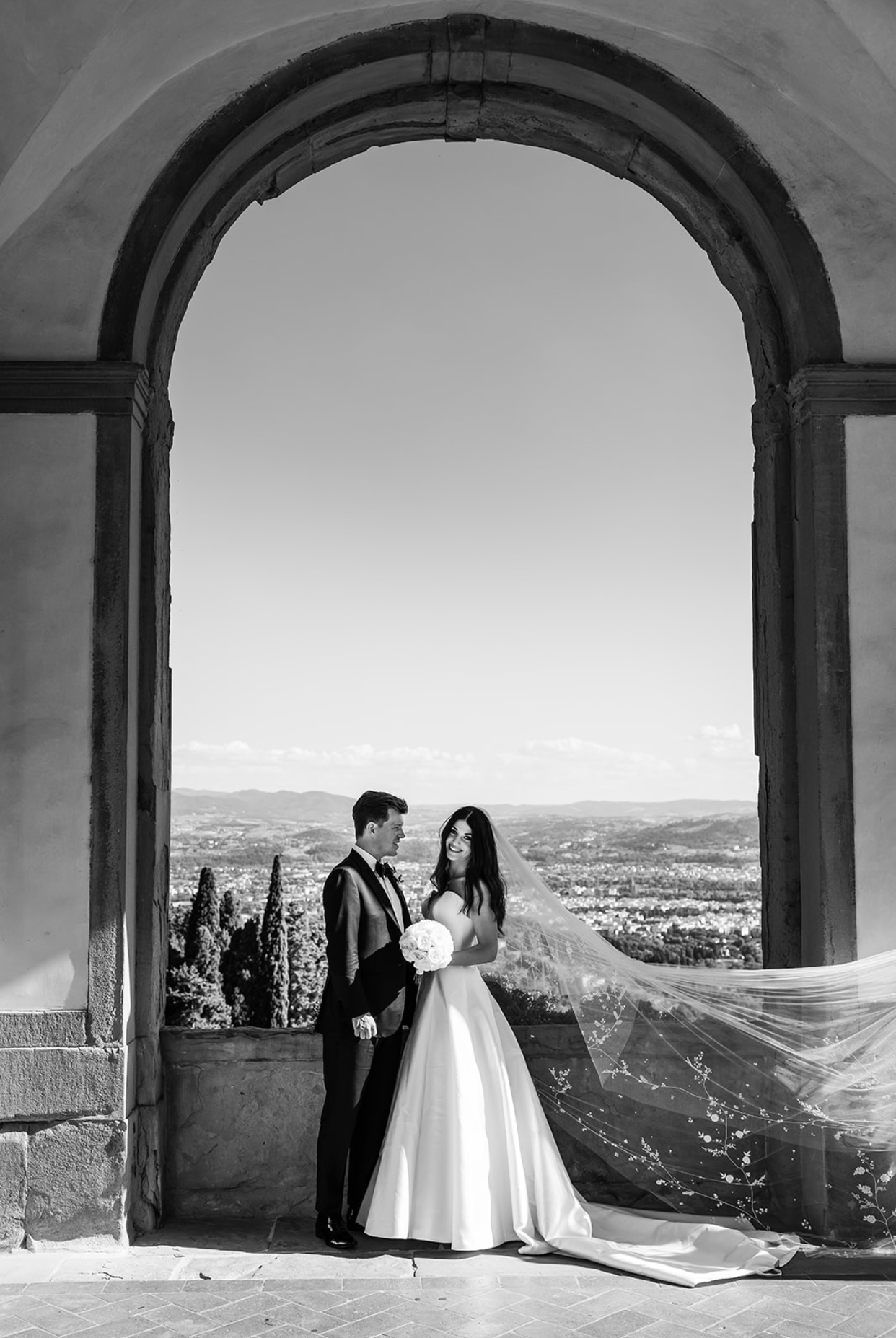 'The day was perfect, and the dress and veil were a dream.' – Phillipa Lepley bride Christine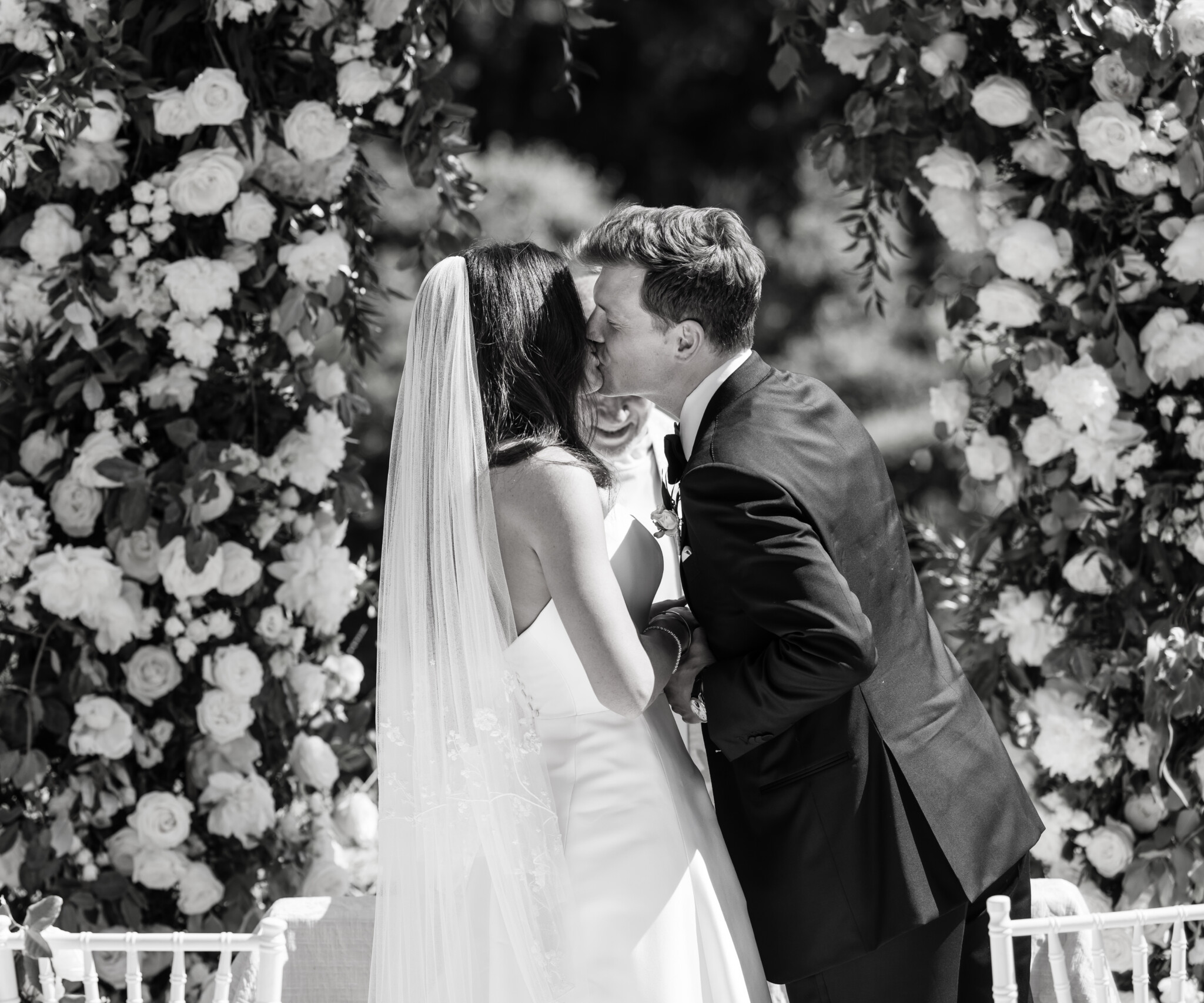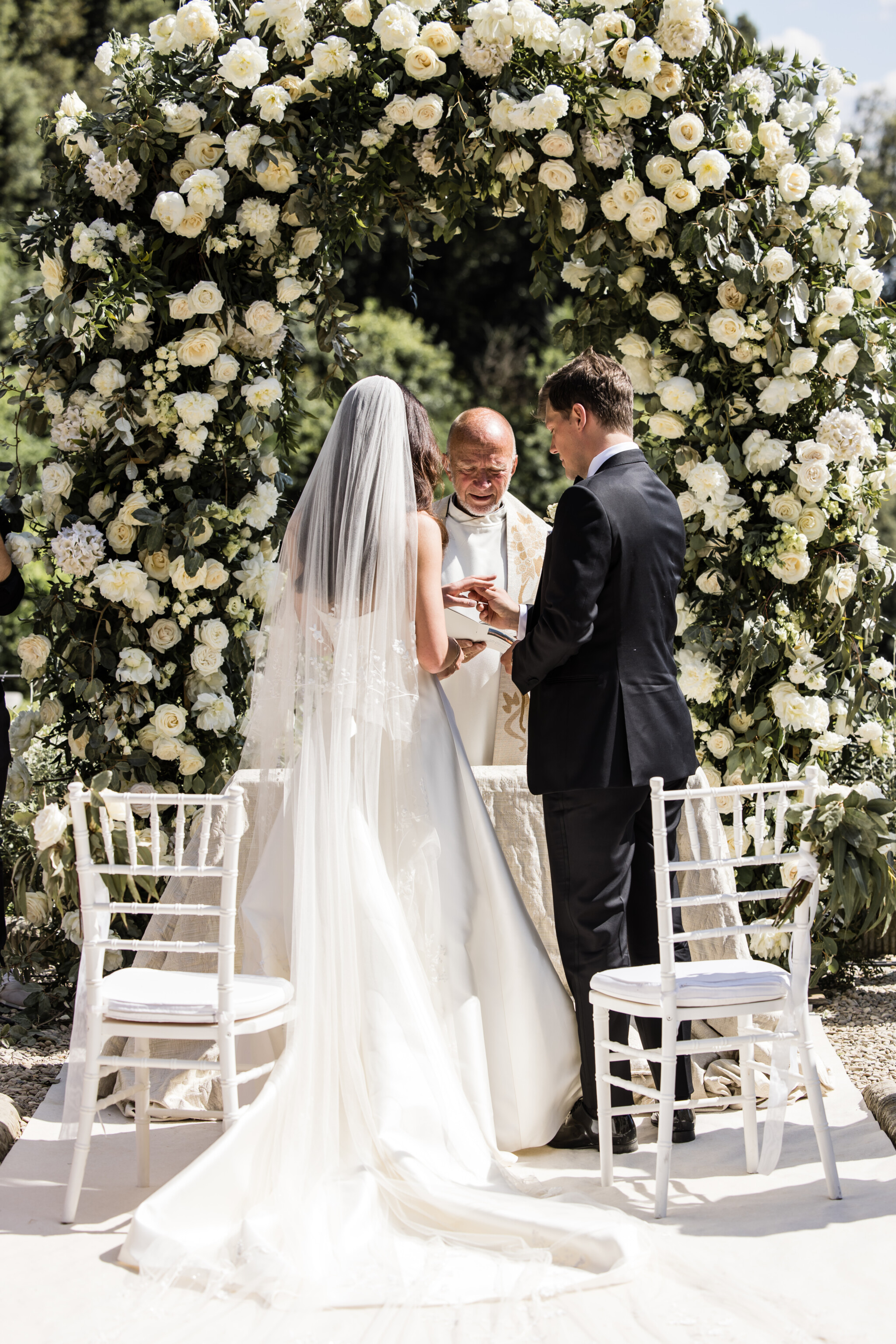 Phillipa Lepley is recognised globally as a leading British wedding dress and eveningwear designer, renowned for bespoke couture dresses of the utmost luxury. Her wedding dress shop in London, Chelsea, has over 50 dresses, all of which have been made in England from start to finish at her atelier.