Phillipa Lepley bride Eilidh
Eilidh realised in her search for a wedding dress that she was looking for something bespoke, which brought her down from her home in Scotland to Phillipa Lepley in Chelsea, London. 'Mum and I have known of Phillipa Lepley for many years and had often thought about it for my wedding dress. The timeless nature of Phillipa's designs, the structure of the dresses and particularly the exquisite embroidery is what truly captured me in the end.'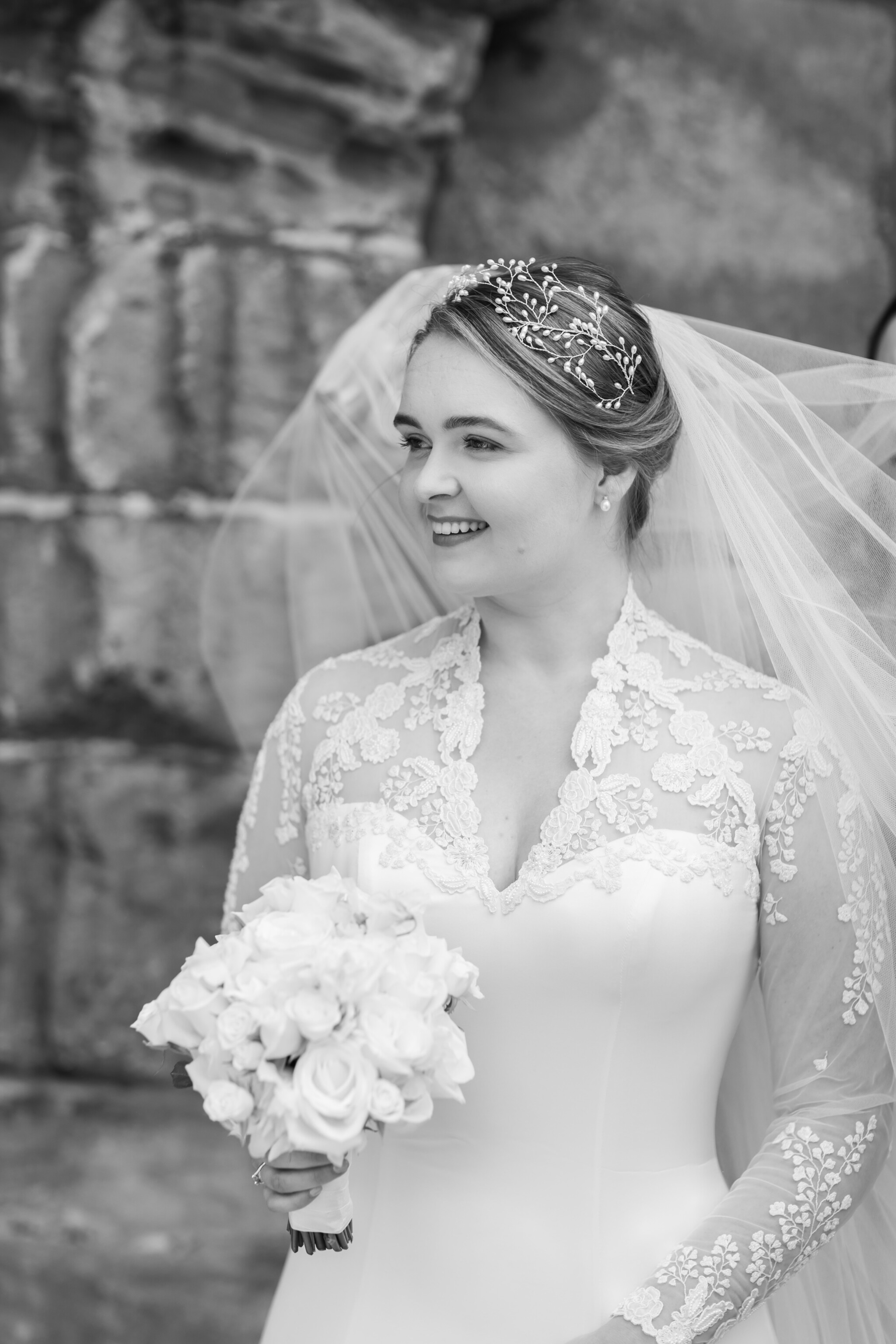 She opted for a corseted long-sleeved wedding gown that had an elegant high back neckline, descending to a flattering V-neckline at the front – a timeless look that Grace Kelly was renowned for. A detachable petticoat was added at the back meaning that Eilidh could enjoy a long train for the ceremony and then alter her look later on. The princess line silhouette was created from the finest Italian silks, and Eilidh fell in love with the movement and sheen created by our satin chiffon which in turn enhanced the bespoke embroidery on her dress, which our Embellishment Team designed with her over several fittings.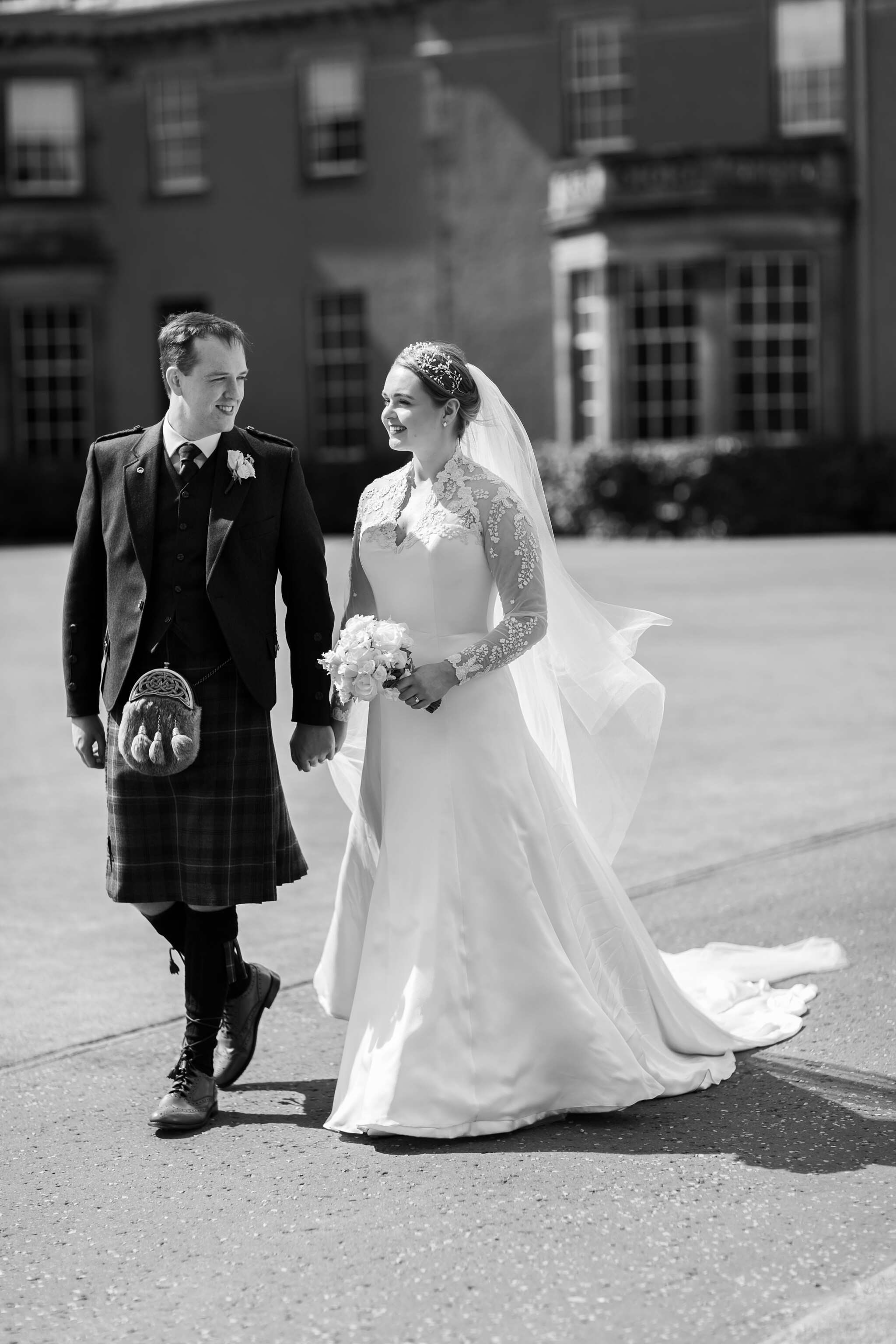 Eilidh's embroidery was exclusive to her, and featured all of her favourite elements from different embroideries sourced from across the Phillipa Lepley collection. She decided to incorporate a subtle scattering of sparkle, hand beaded throughout, which lifted the look and spoke to the glow of the satin chiffon. With patterns entirely unique to each client, the embroidery at Phillipa Lepley is precisely positioned on each gown to flatter the individual. A paper doll mapping out how the embroidery would look on Eilidh's silhouette was handcrafted by the Embellishment Team and presented to her for approval before the dress making began .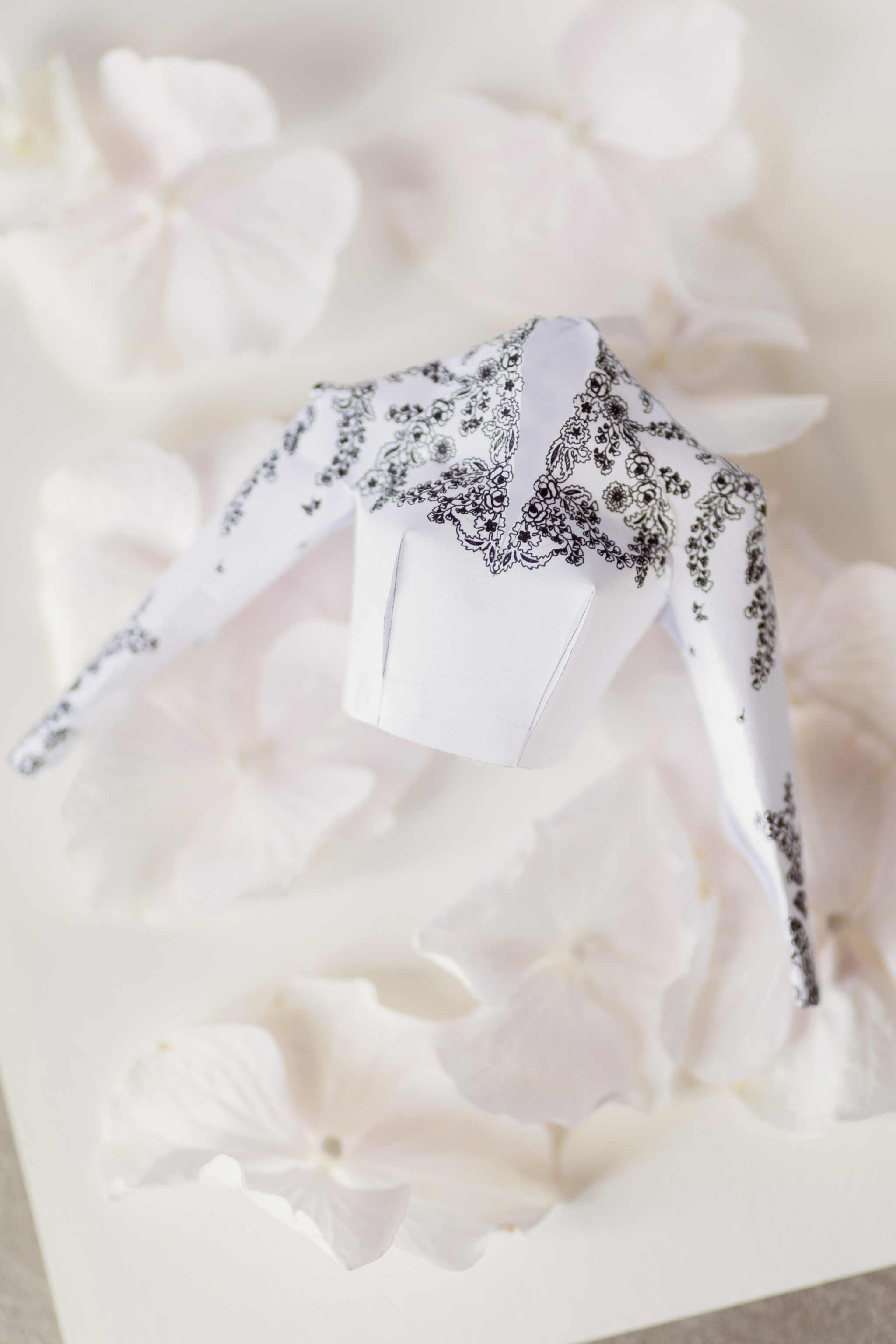 'The process of designing my beautiful dress first took inspiration from a number of other pieces in the collection. I loved the defining waistline of the 'Monte Carlo Lineare', the embroidery of the 'Rose Top' and the neckline of 'Arabella Orchids.' Ultimately, my beautiful dress was inspired by elements of these! My favourite aspects were the movement and fluidity of the fabric, and above all the individually designed embroidery that was placed specifically to flatter the shoulders, arms and neckline. I will be always so grateful to Laura for her guidance throughout the journey of choosing my dress! She was so lovely, and the continuity of her presence at each and every one of my fittings was so reassuring. I knew that with her oversight, everything was going to be perfect.'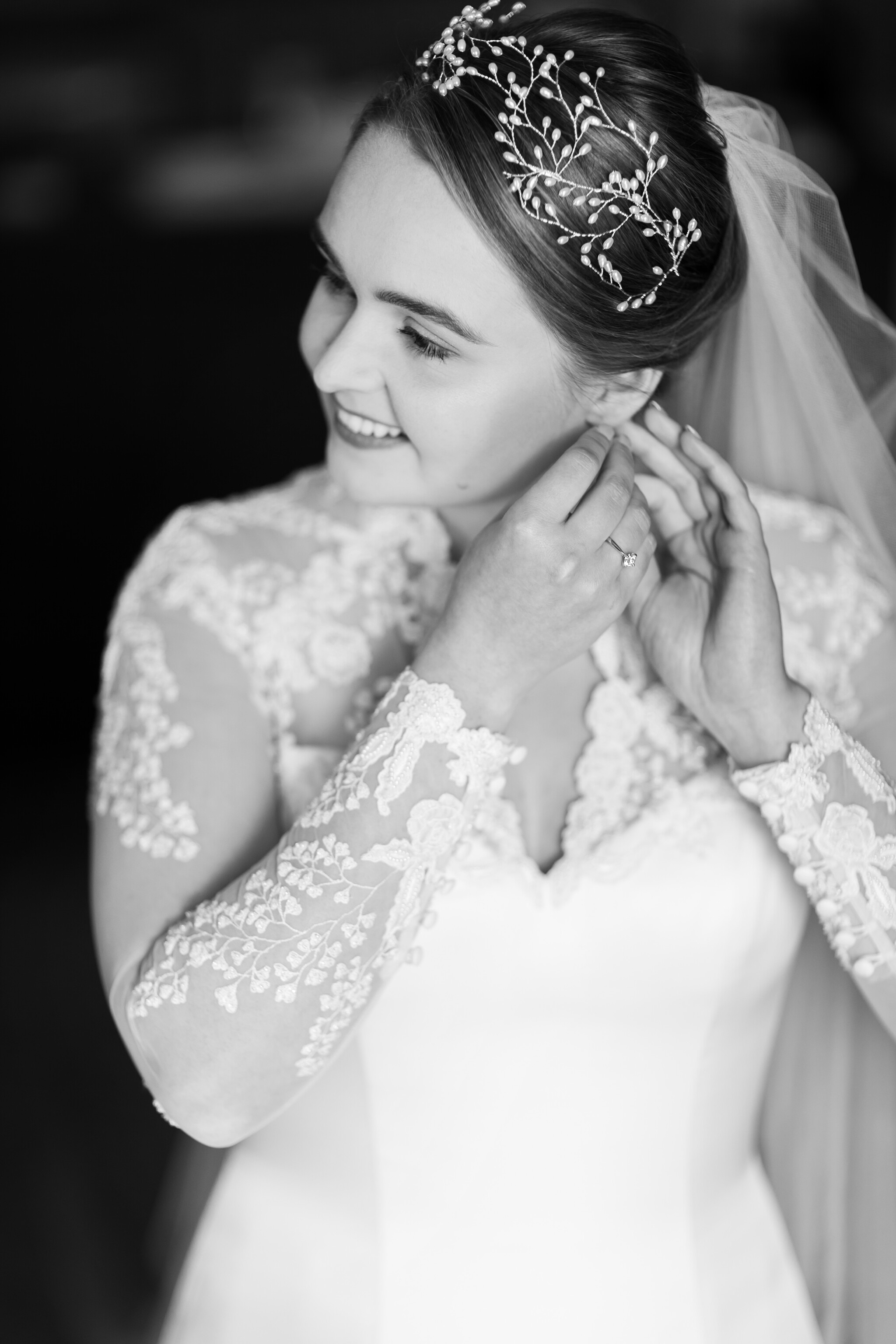 To complete her bridal look, Eilidh chose a pure plain silk tulle veil. A particularly memorable moment for her was seeing herself in her dress and veil for the first time. 'There was not a dry eye in the room. The Conservatory is such a beautiful place to have visited throughout the process, with such a calming atmosphere and lots of beautiful natural light. We will miss coming to my appointments! The team were so flexible around my busy rota, and as an NHS doctor this was incredibly helpful too.'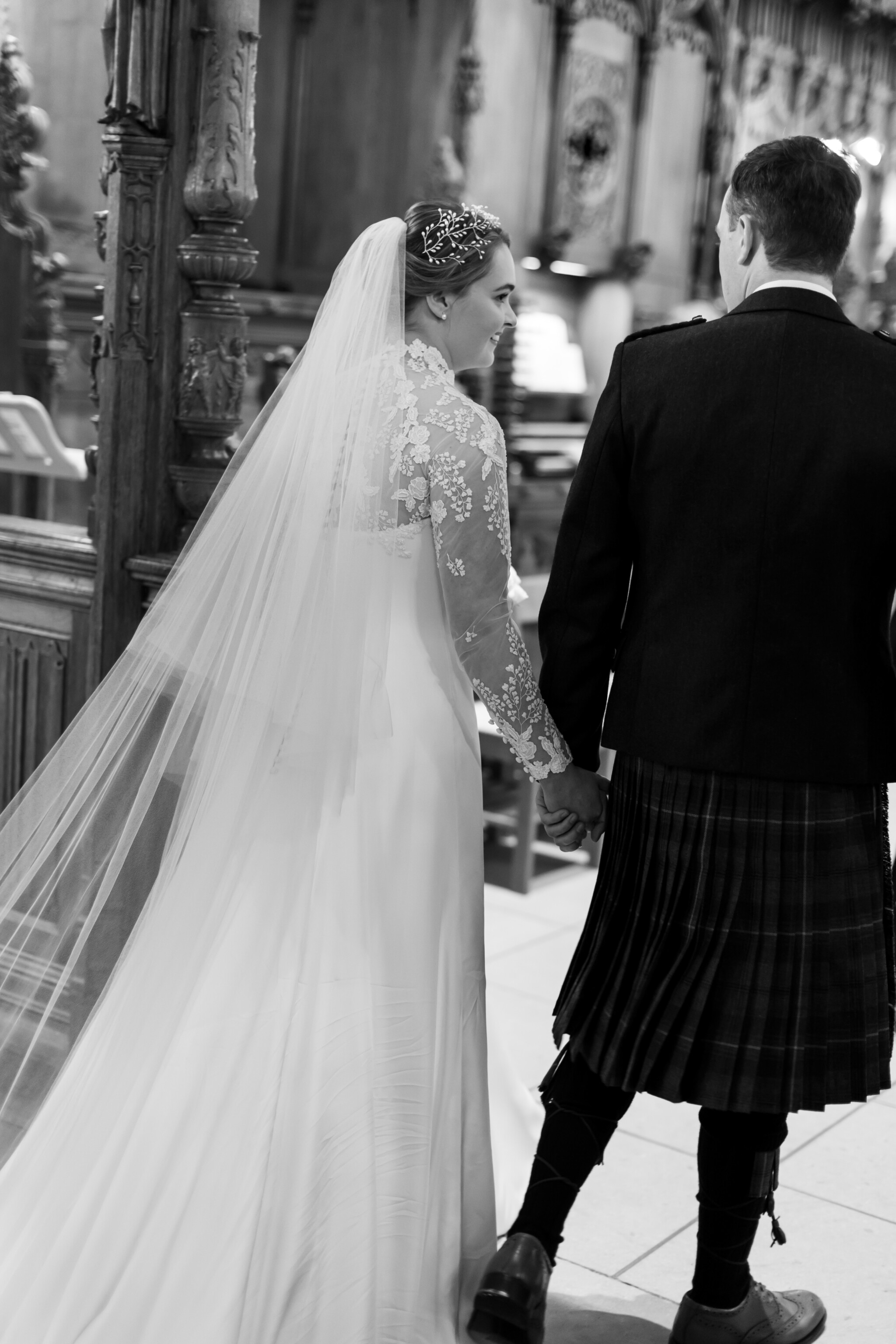 Eilidh was married at Gleneagles, a stunning venue set in the scenic rolling hills of central Scotland.  'We had the most wonderful wedding weekend with family and friends, being looked after by the lovely team at Gleneagles. Our ceremony at Dunblane Cathedral was a particularly special moment, and I felt that my dress really suited the setting. Getting ready in the morning with my Mum and sister, Emmy, was also very special, as was walking into the ballroom at Gleneagles as a newly married couple and seeing the beautiful floral designs and candles by Jordana Events. The atmosphere was amazing and the whole day was perfect.'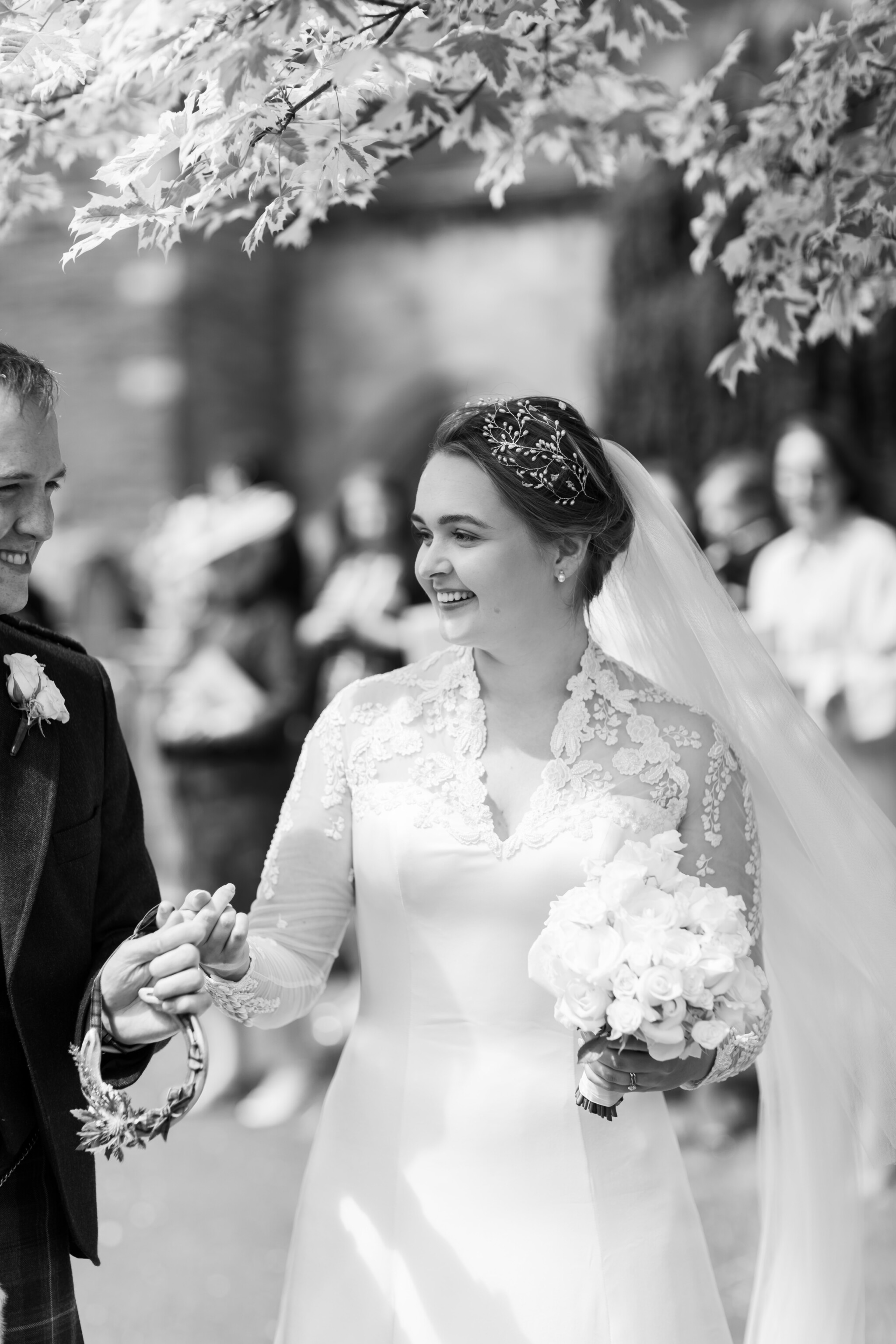 When asked how she felt wearing her bespoke Phillipa Lepley dress, Eilidh responded, 'putting it simply, I really just felt the best version of myself. It was so important to me for the dress to be timeless, elegant and individual. The team truly delivered this and I feel so very fortunate to have been a Phillipa Lepley bride.'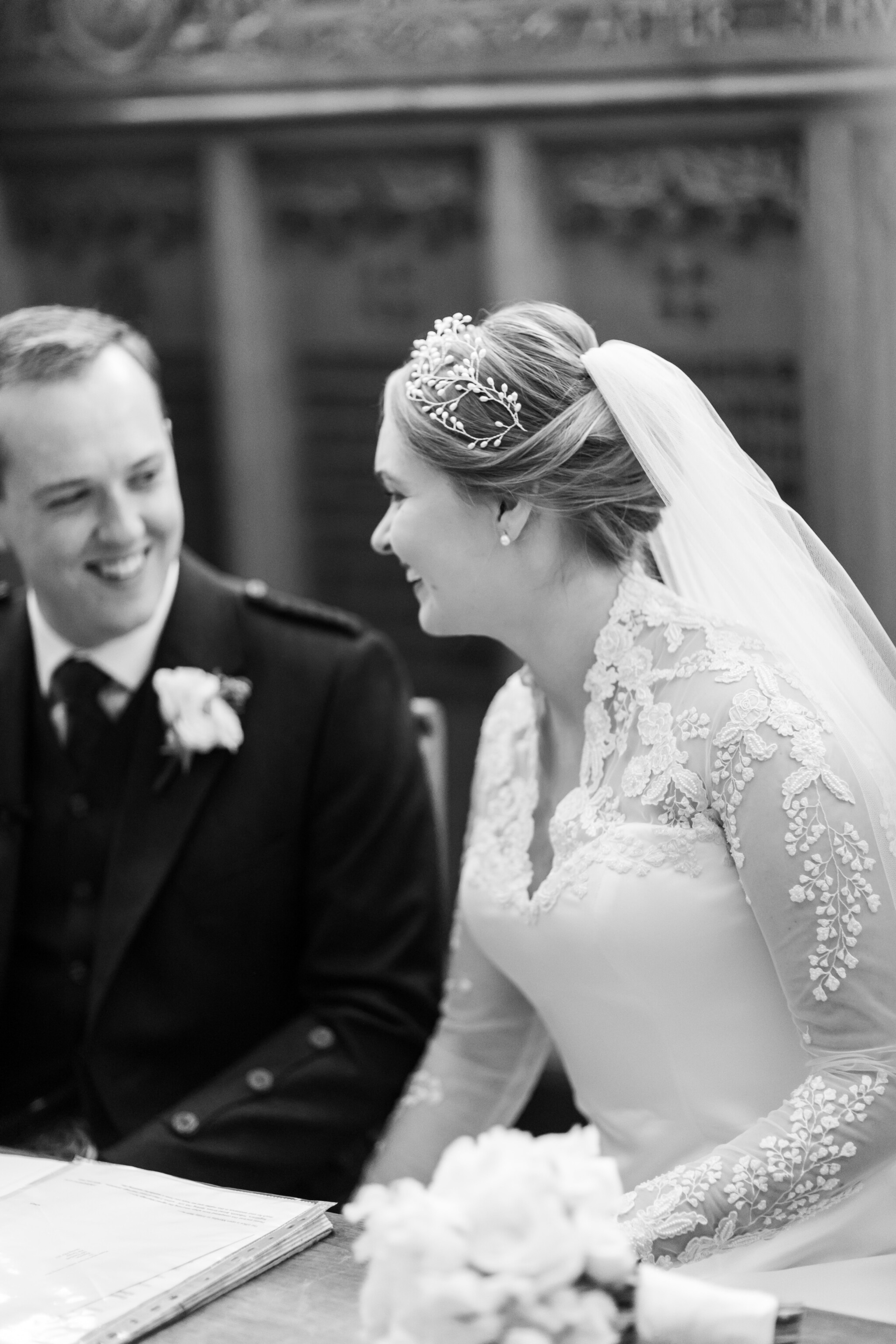 Photography: @craigandevasanders
Phillipa Lepley is recognised globally as a leading British wedding dress and eveningwear designer, renowned for bespoke couture dresses of the utmost luxury. Her wedding dress shop in London, Chelsea, has over 50 dresses, all of which have been made in England from start to finish at her atelier.