The Long Sleeved Wedding Dress
For brides looking for a little more coverage, a wedding dress with long sleeves may provide the perfect, classic-contemporary solution. Many famous brides, including Audrey Hepburn, Grace Kelly, Kate Middleton and Meghan Markle, have chosen to wear long sleeved wedding dresses, demonstrating that it is a timeless and chic choice.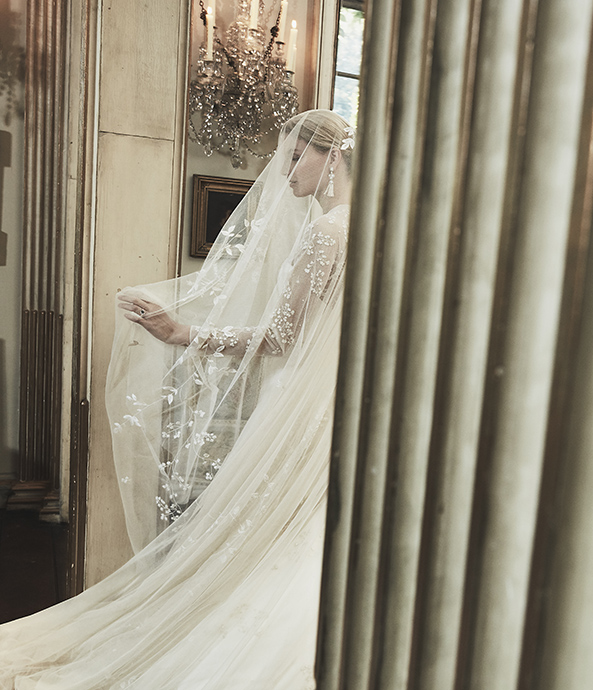 Within the Phillipa Lepley collection there are numerous wedding dresses with long sleeves to take inspiration from. From full-length, opaque, satin sleeves to dense, corded lace, three-quarter length sleeves or delicate, balloon-shaped tulle sleeves – there are so many options.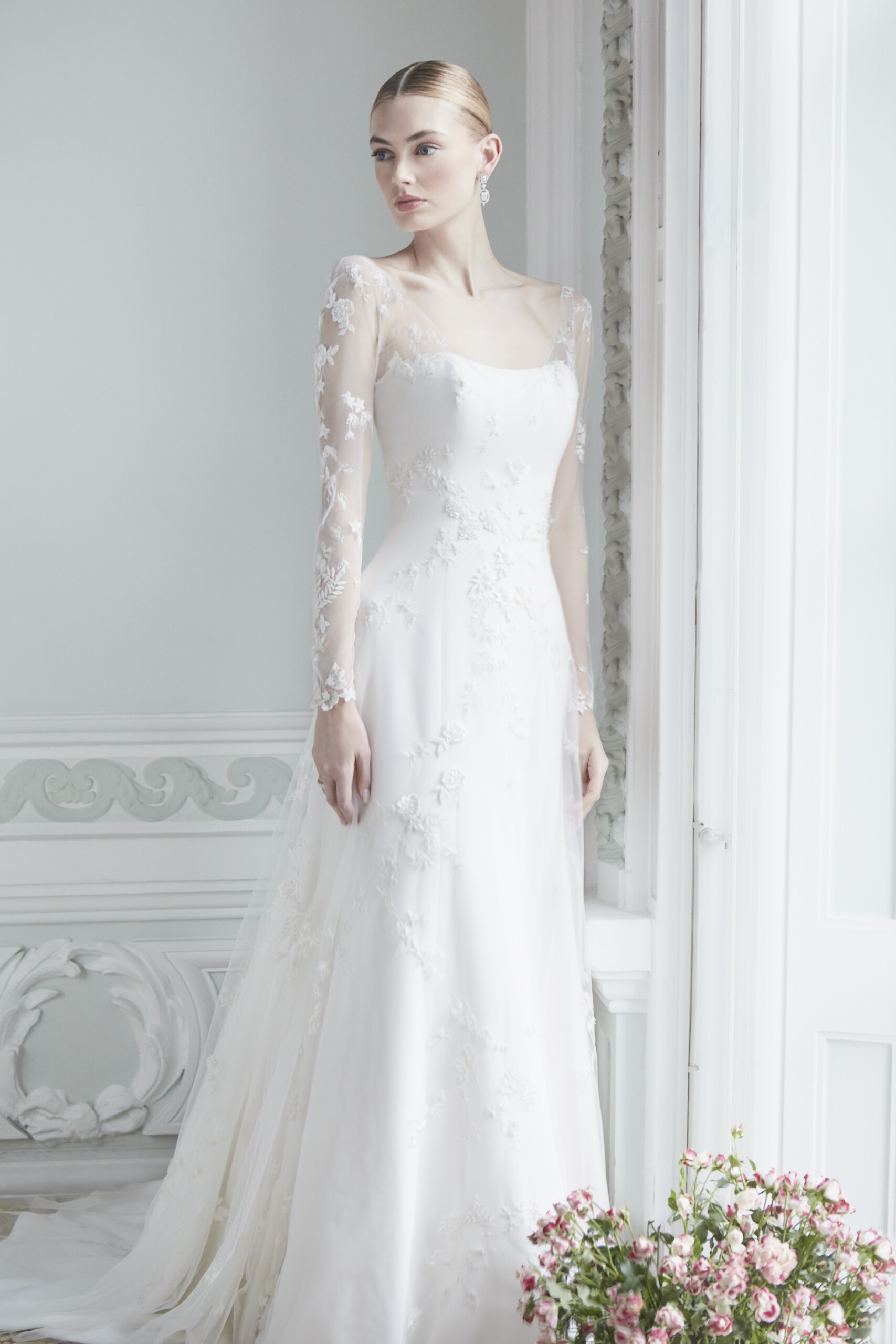 Pictured above: Thomasina Woodland Jasmine
Plunging necklines or low V-shaped backs can be counterbalanced with long sleeves either to the elbow or to the wrist.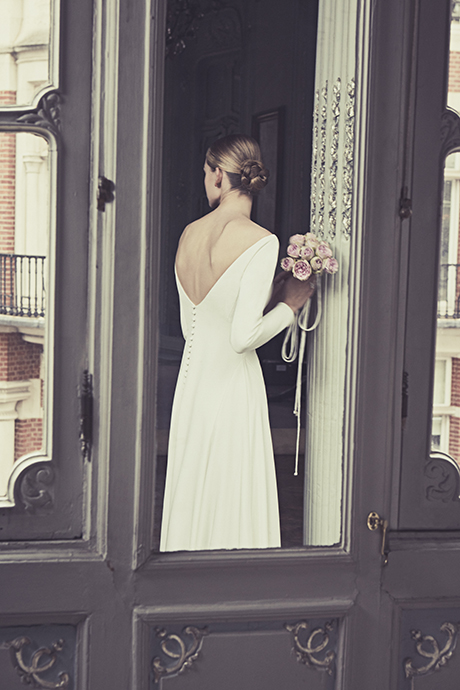 Pictured above: Auteuil Crepe
The Phillipa Lepley team are experts at assisting couture clients when making the decision on exactly where the fabric should stop on their arm, resulting in the most flattering silhouette. They work closely with brides to develop a bespoke design especially for them. A bespoke wedding dress could, for example, have a specific favourite type of flower cascading over each shoulder and down the arms to the wrists.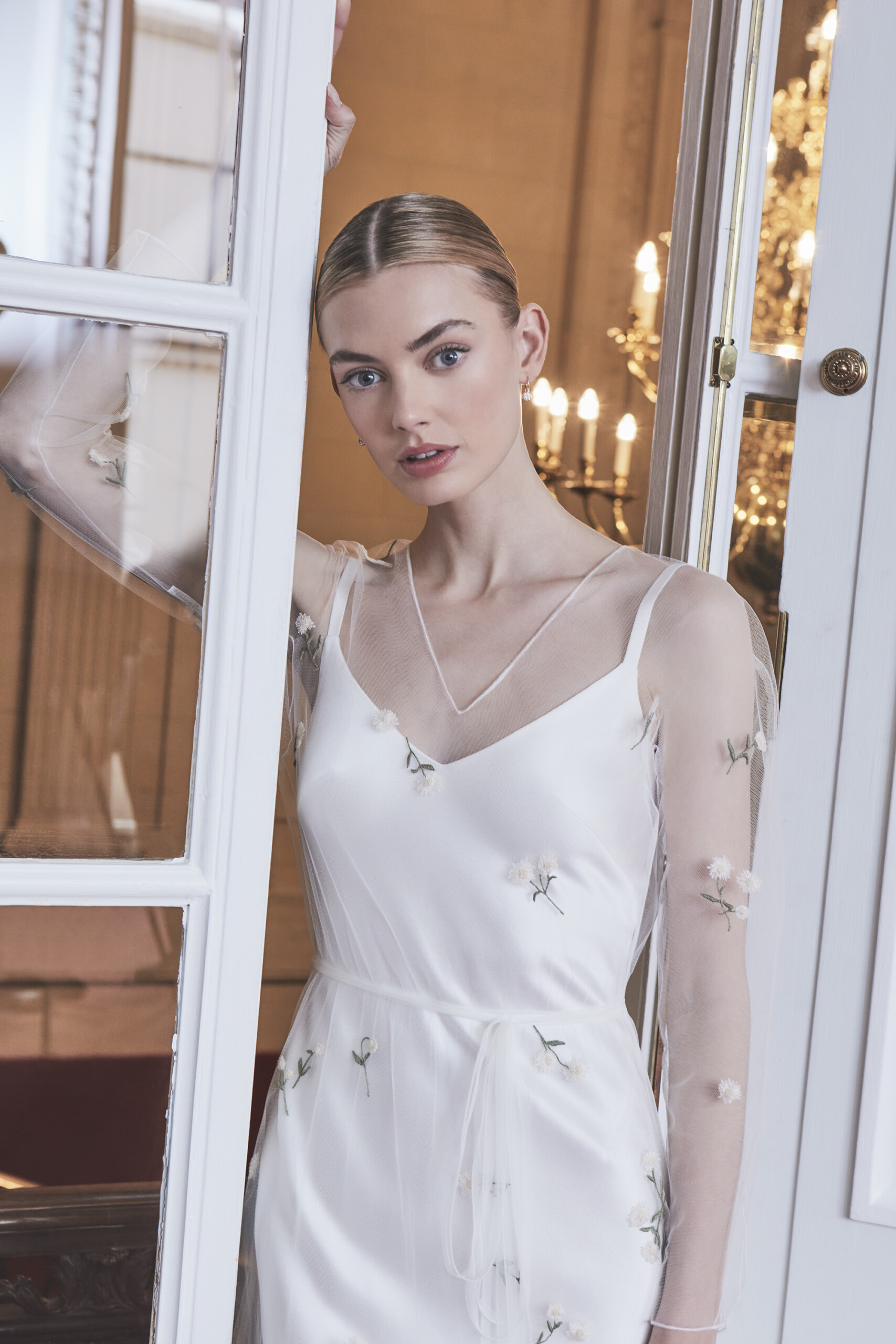 Pictured above: Cap Ferrat Erigeron
Whether brides are getting married in the summer or the winter, long sleeves work perfectly for formal and informal ceremonies, whatever the weather. And for those wishing to alter their look for the evening, sleeves can be added or removed effortlessly.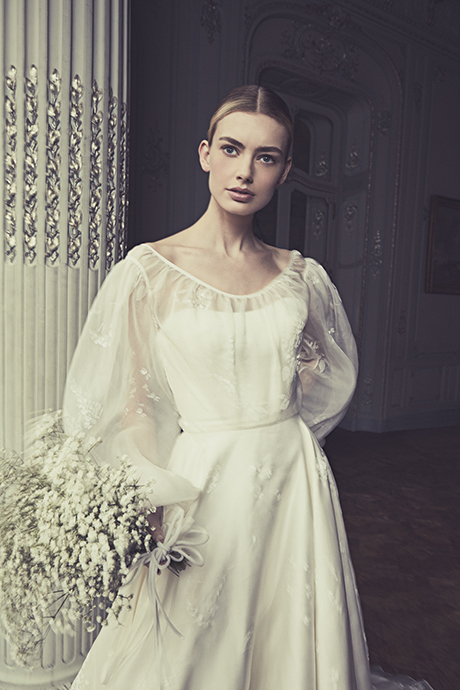 Pictured above: Vienna Wisteria Organza
Phillipa Lepley is recognised globally as a leading British wedding dress and eveningwear designer, renowned for bespoke couture dresses of the utmost luxury. Her wedding dress shop in London, Chelsea, has over 50 dresses, all of which have been made in England from start to finish at her atelier.
SaveSave
SaveSave
SaveSave
SaveSave
SaveSave