Phillipa Lepley Bride Eliza
As Featured On: Tatler.com
When Eliza and Alexander, Viscount Newport, first got engaged, Eliza was most excited about the dress and floral aspects of wedding planning. She says, 'from the outset, I knew that I wanted to work with an English designer for my wedding dress and so I enlisted the help of my good friend, Martha Sitwell, who is incredibly plugged in to the best of British fashion. Phillipa Lepley was at the very top of the list and in fact, the very first wedding dress I ever tried on was the 'resistance' Vienna Décolleté Bow. Not wanting to give in to the very first dress, I tried many more wonderful designers but couldn't stop thinking about this design, and after many weeks of deliberation, I finally made the leap!'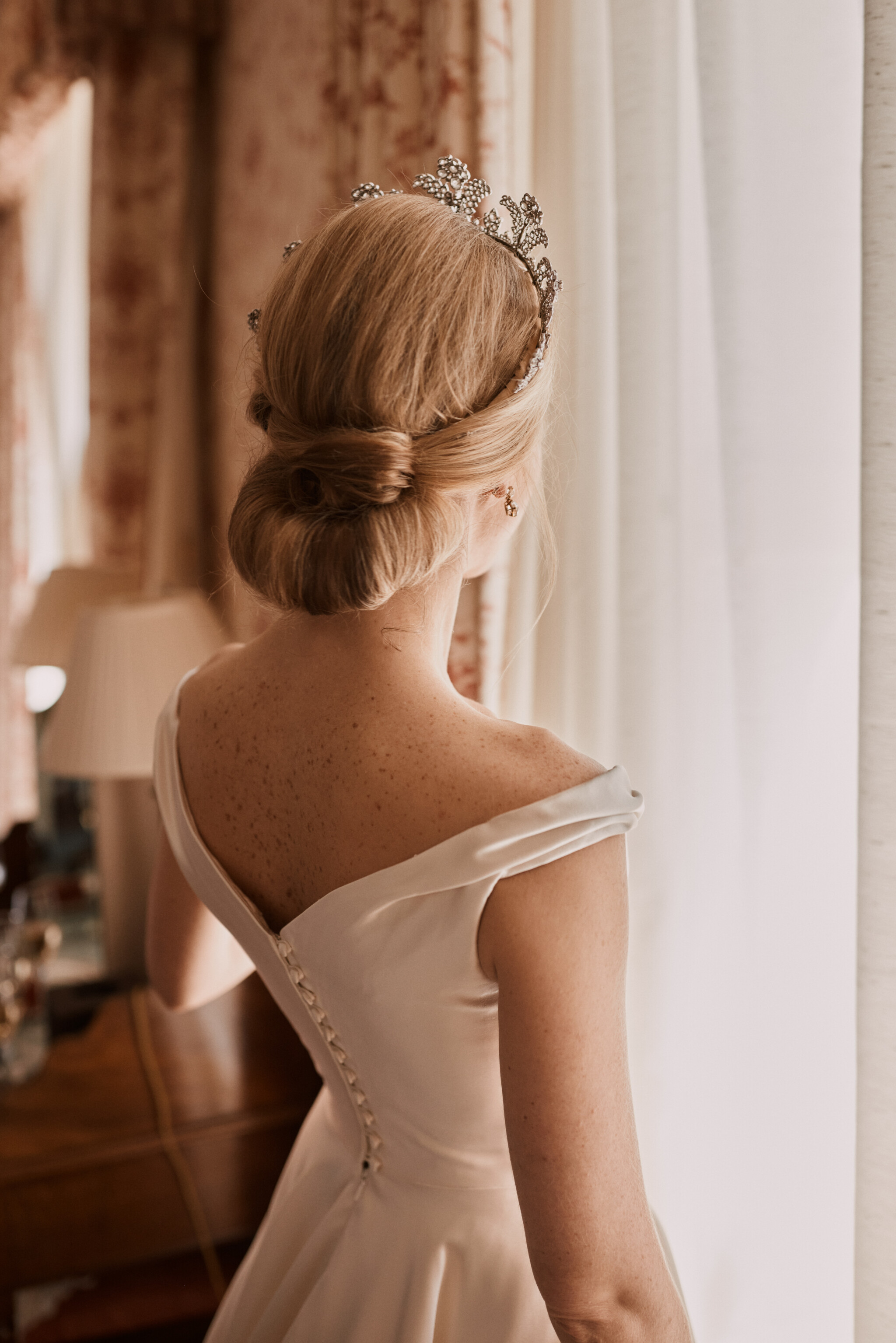 'The design and fitting process was an artform in itself – the attention to detail from the team from inception was astounding and made me feel incredibly special throughout. Every square inch of fabric was fixed to perfection, making sure the bow sat perfectly and the creases fell in just the right way.'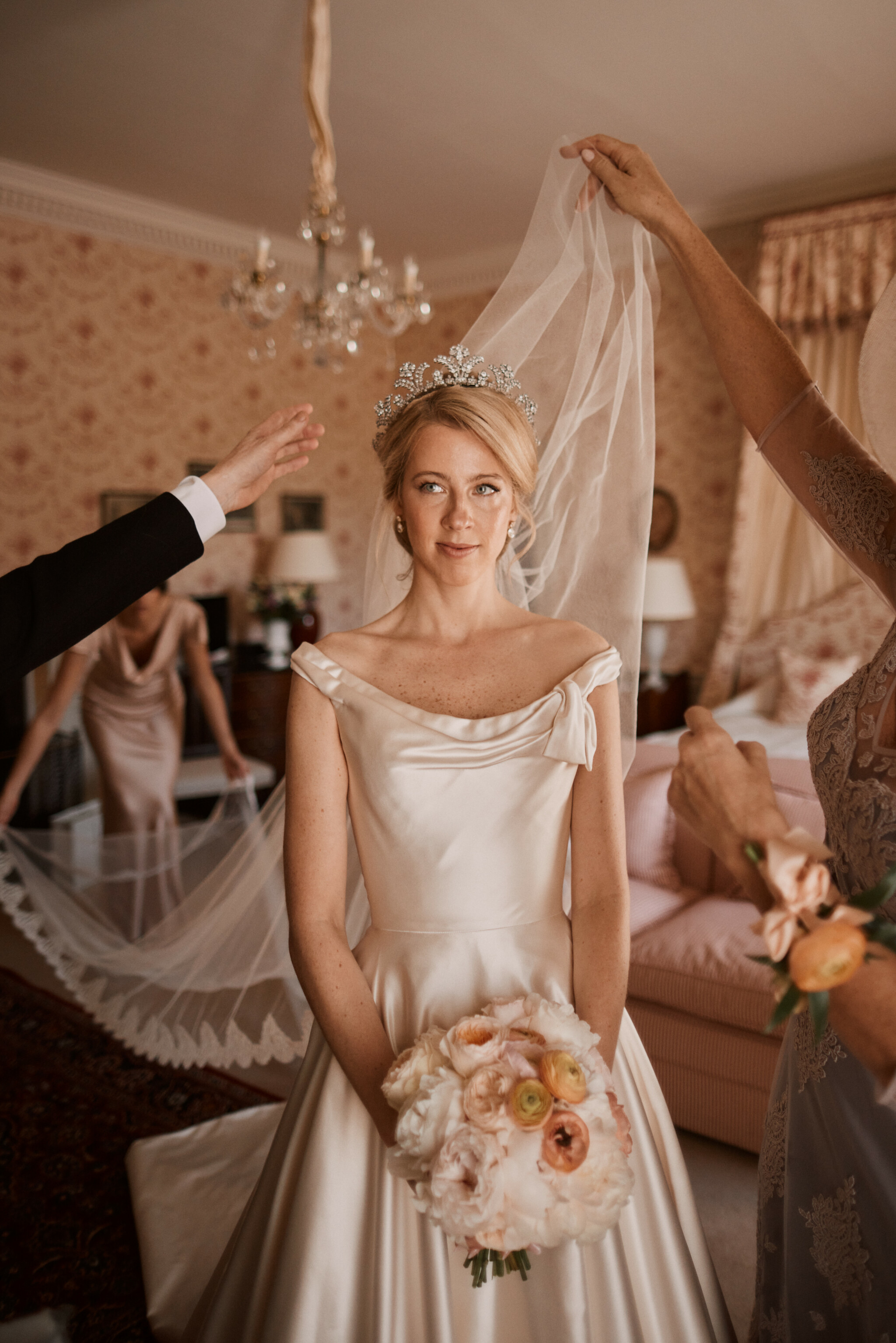 Eliza's corseted ivory duchess satin dress was expertly sculpted and moulded to her during her fittings in The Conservatory; a serene new Phillipa Lepley fitting space in Chelsea. Delicately draped straps and an elegant asymmetric bow sat perfectly off Eliza's shoulders and provided a beautifully balanced neckline to suit her occasion. The duchess satin fabric extended down from the upper hip to the floor in a stunning circular skirt with no visible seams and a long, regal train. Eliza completed her exquisite bridal look with a family veil and tiara.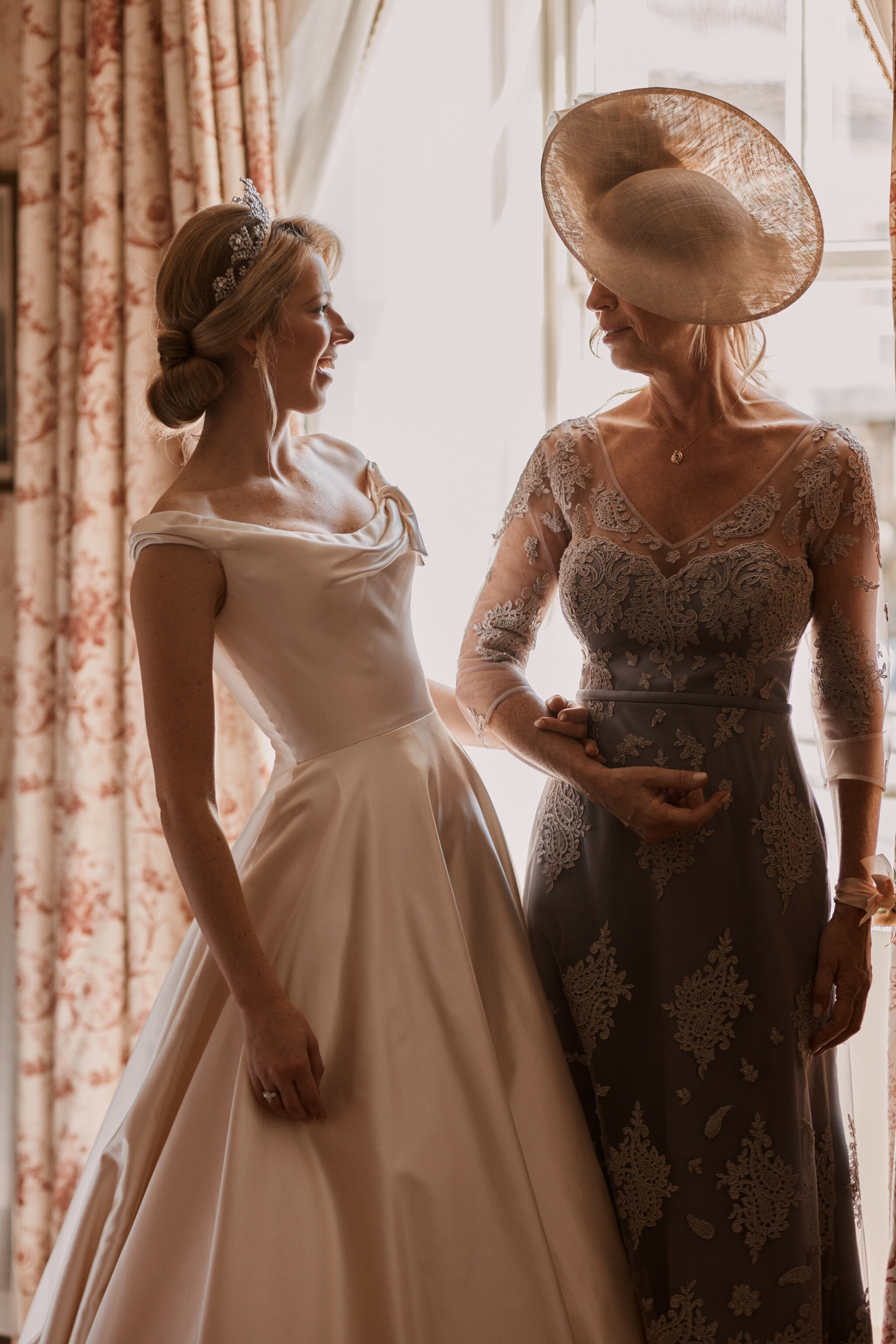 'I was initially drawn to the design due to its elegance and simplicity – it felt very classic and refined, whilst the side bow gave it an element of playfulness that made it stand out. The duchess satin was incredibly luxurious and the ivory sheen made it feel very special against our backdrop and colour scheme.'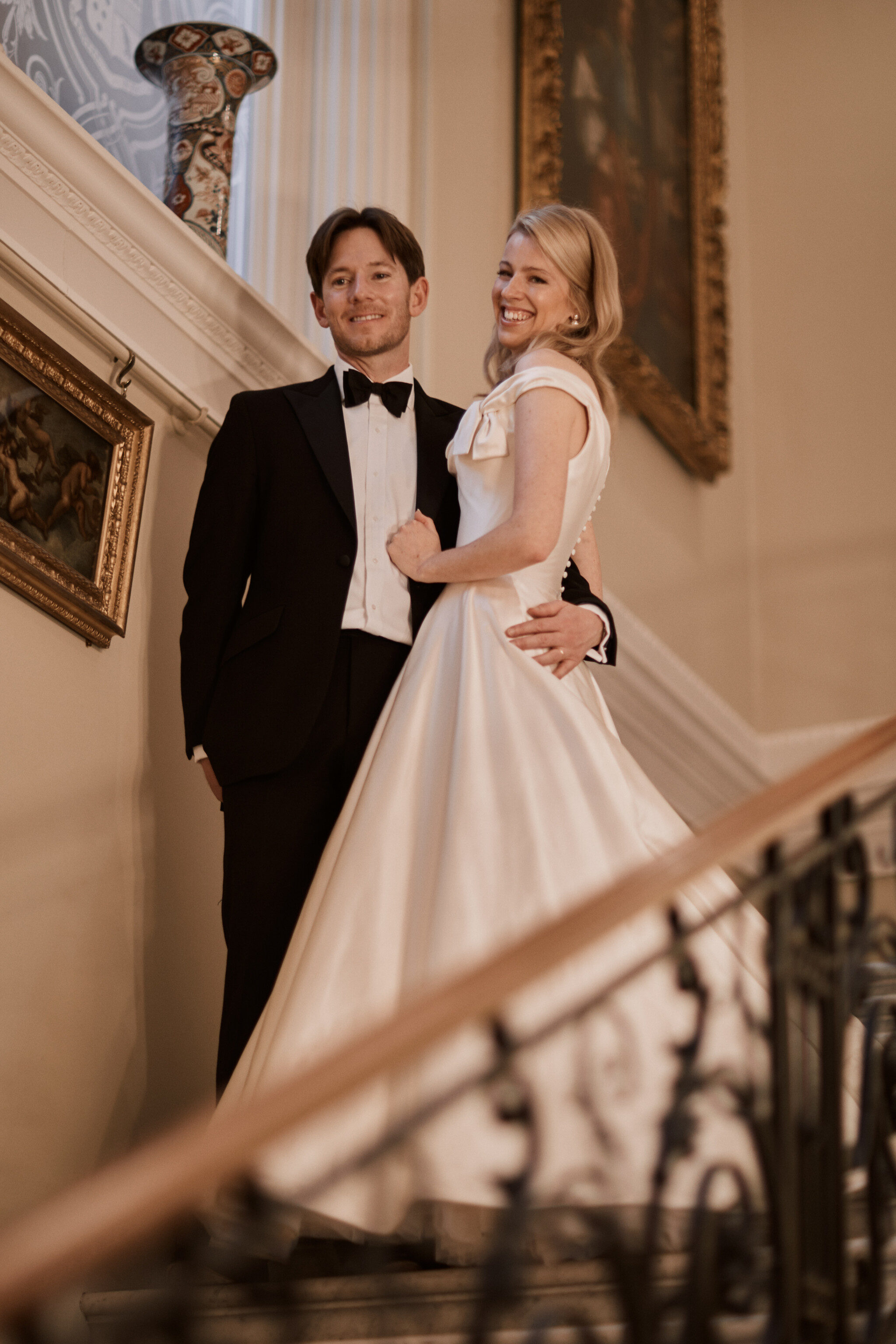 The glorious Spring sunshine shone down on May 14th; the day Alexander and Eliza were married.  Their ceremony took place at the pretty medieval Church of St Andrew, followed by a reception at Viscount Newport's ancestral seat at Weston Park, Staffordshire, where guests spent much of the afternoon in the gardens enjoying the sunshine. Eliza says 'I felt incredible wearing the dress – as the corset is so expertly made it was so incredibly comfortable, I wore it for over 12 hours. Also, the dress moves incredibly well, so our first dance was so much fun and just so special!'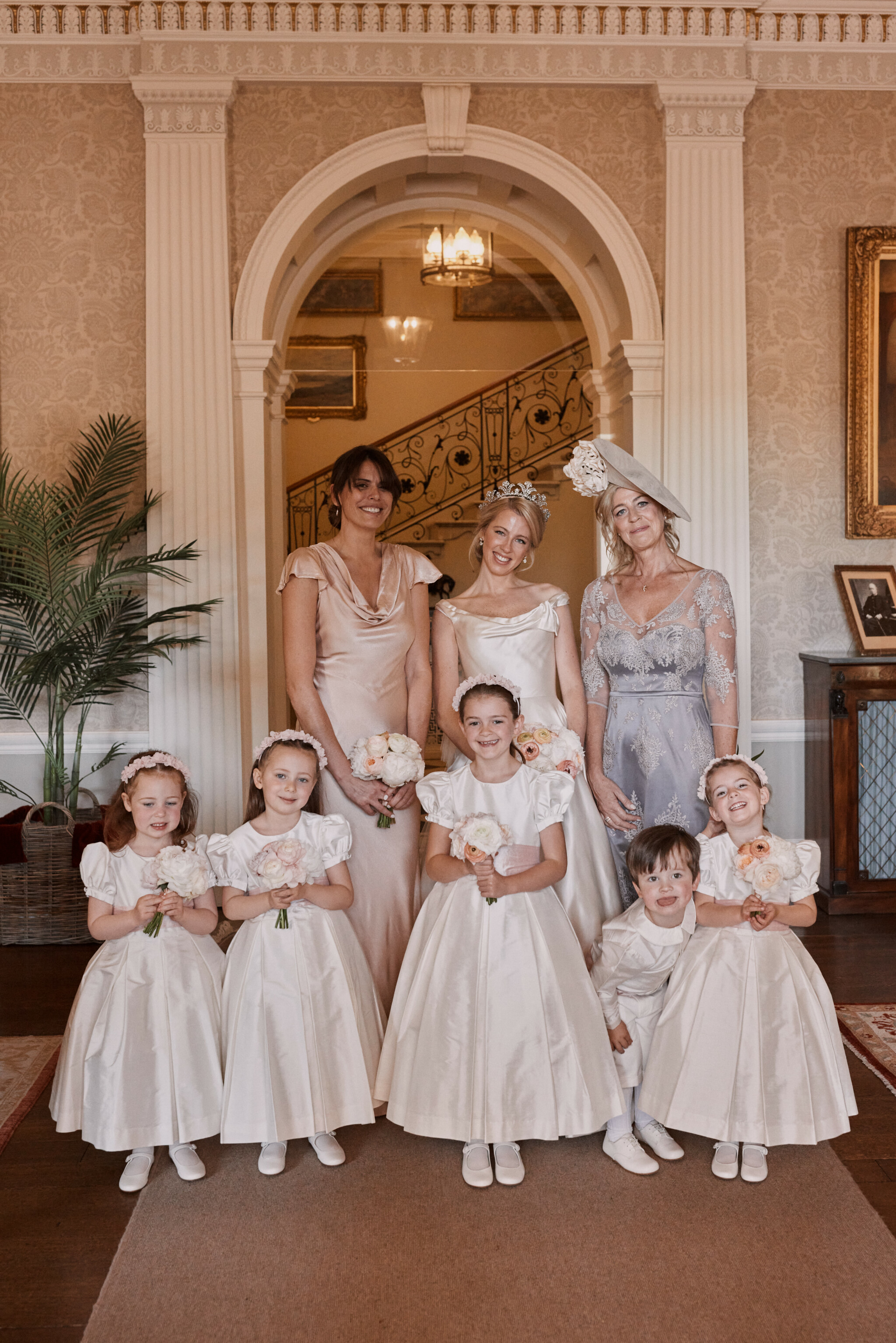 Eliza advises those currently planning a wedding to ensure they really enjoy themselves on the day. 'All of our guests said that they had so much fun because we had so much fun – we were up late every single night, we drank all of the champagne and did all of the dancing. We really tried to enjoy ourselves and let go a little!'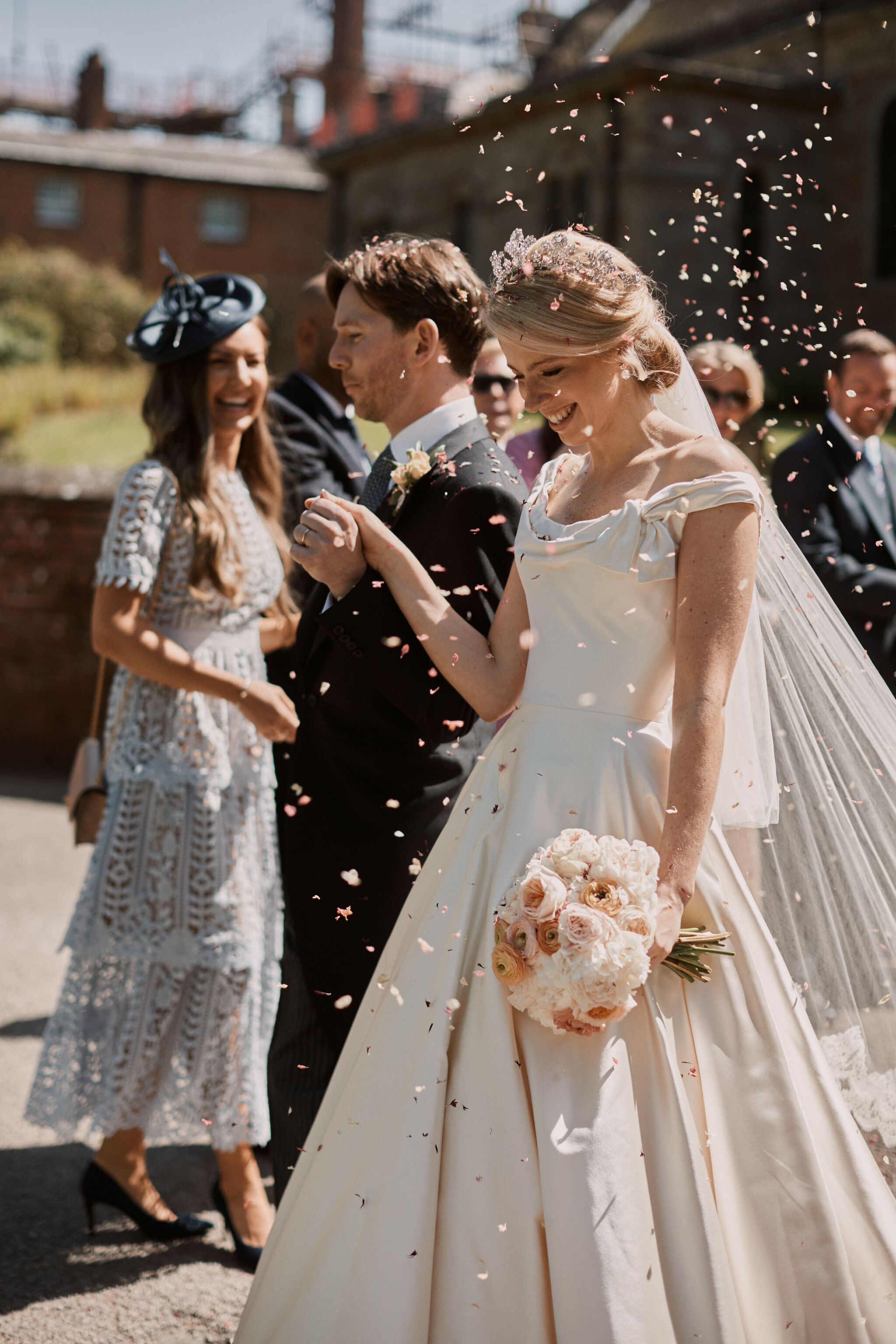 Photography: Bejamin Wheeler 
As Featured On: Tatler.com
Phillipa Lepley is recognised globally as a leading British wedding dress and eveningwear designer, renowned for bespoke couture dresses of the utmost luxury. Her wedding dress shop in London, Chelsea, has over 50 dresses, all of which have been made in England from start to finish at her atelier.