Couture Wedding Dress – Marielle Maiden's Fern
"Marielle Maiden's Fern is one of the most beautiful dresses I have ever created…"
'Marielle Maiden's Fern' is a beautiful, traditional wedding dress with a modern twist. With a statement high neck and a stand-out decorative embroidered overlay, it is the perfect choice for brides looking for that 'wow' aisle moment, but who want their frock to stand the test of time.
Phillipa says, "I have been designing wedding dresses for over thirty years, and I think this is one of the most beautiful ones I have ever created. I am immensely proud of it – it is a fantastic achievement technically speaking, with an entirely hand-embellished fabric all over."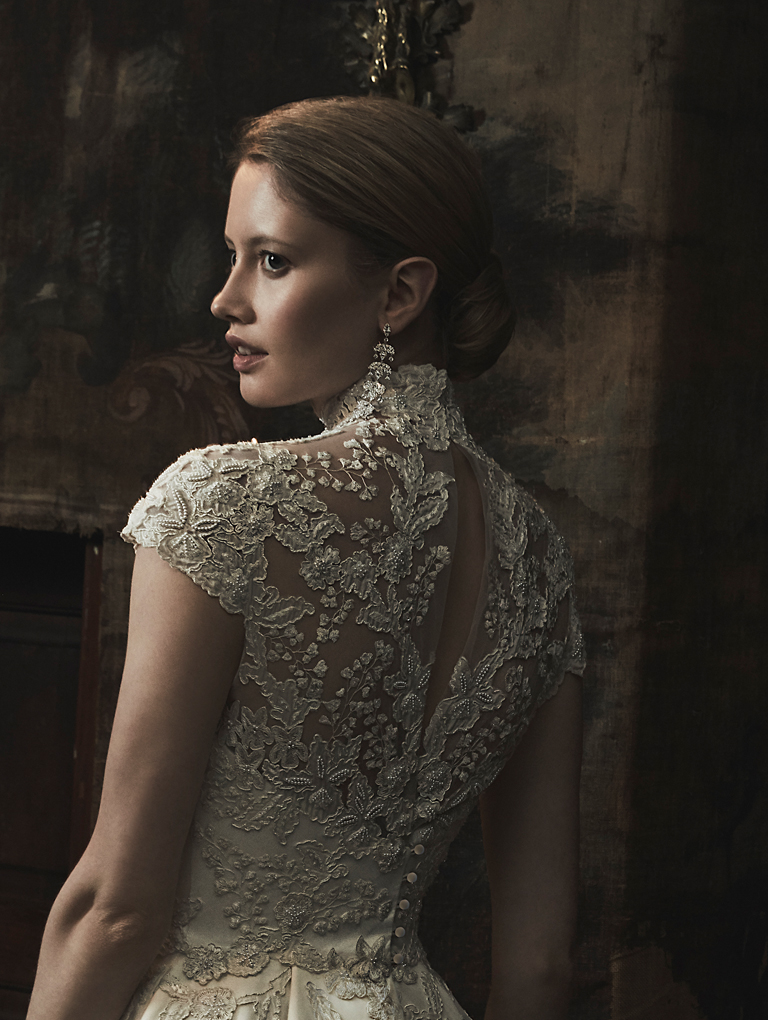 "The bespoke embroidery really makes my heart sing!"
A satin strapless bodice and a-line skirt sit underneath a beautiful satin organza layer with wide box pleats at the back. The top tulle overlay, with raglan shoulders and pretty cap sleeves, is completely embroidered with Maiden's Fern, Orchids and Primroses painstakingly hand-embroidered into the tulle, adorned with pearls and tiny crystals.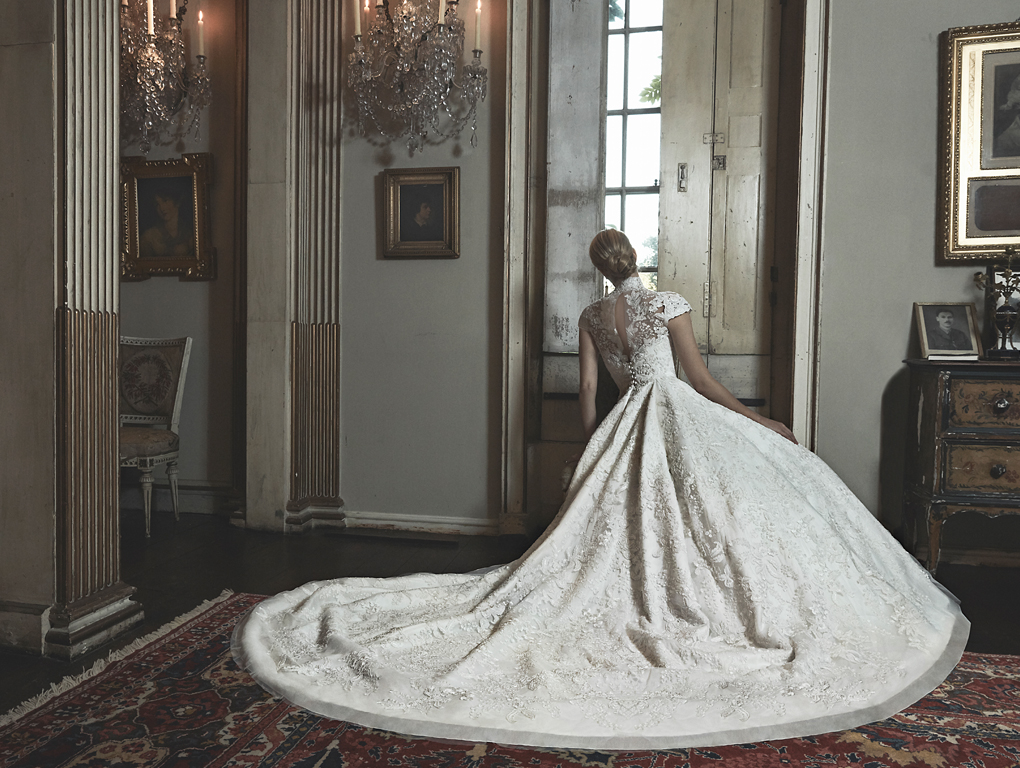 "Brides often think that this is a lace dress when they first see it, and when we show them it is a bespoke embroidery they are amazed. They get so excited when they discover they can choose exactly what embroidery to have developed for them, placed over the tulle as they wish."
"I adore creating completely new, beautiful pictures that are totally unique to each bride –it gives me a tingling feeling incorporating something so personal, such as their Grandmother's favourite flower or their wedding date. Whatever they choose! It is such a joy to work at this level of bespoke."
The shape of the dress is beautifully simple too. With a hidden signature Phillipa Lepley corset and a keyhole opening at the back above a 75"train, it is incredibly flattering and chic.
The making of this wedding dress involves so many incredibly intricate couture techniques. The Phillipa Lepley atelier team combine varying threadwork processes including satin stitch, cord couching, applique and French knots to give texture and depth to the embroidery, lavishly embellished with tiny crystal and pearl beads. It is as beautiful from a distance as it is up close – a masterpiece of design, skill and craftsmanship.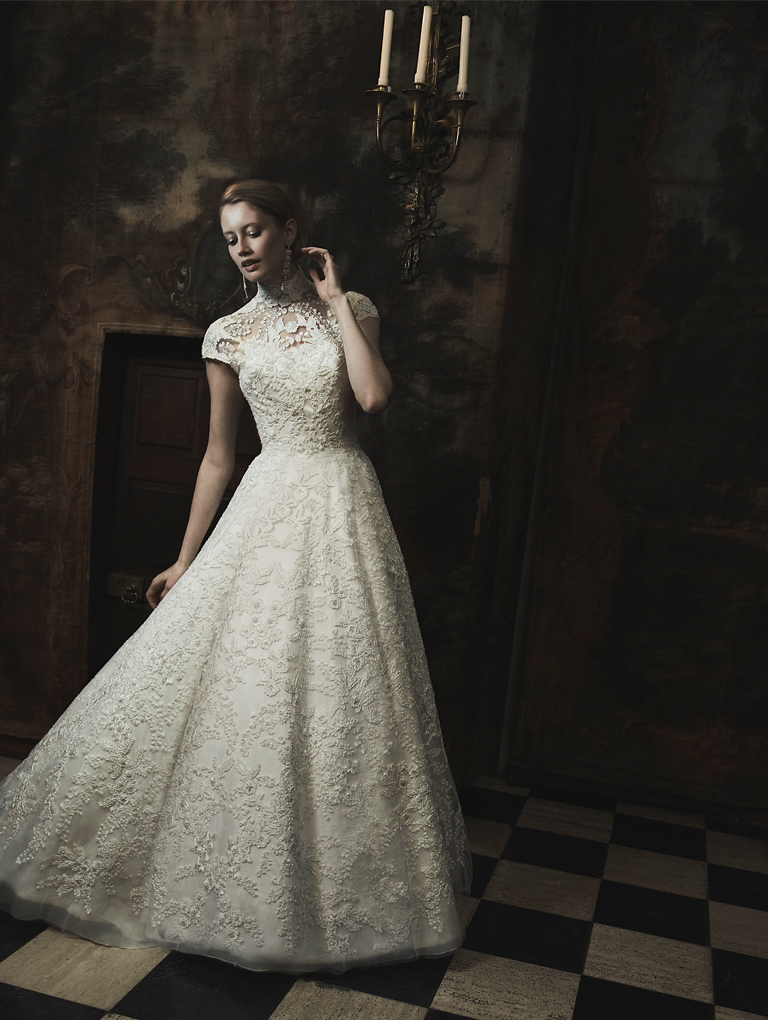 Phillipa Lepley is recognised globally as a leading British wedding dress and eveningwear designer, renowned for bespoke couture dresses of the utmost luxury. Her wedding dress shop in London, Chelsea, has over 50 dresses, all of which have been made in England from start to finish at her atelier.