PHILLIPA LEPLEY BRIDE LADY CHARLOTTE LINDESAY-BETHUNE
HRH Prince Jamie Of Bourbon-Two-Sicilies marries Lady Charlotte Lindesay-Bethune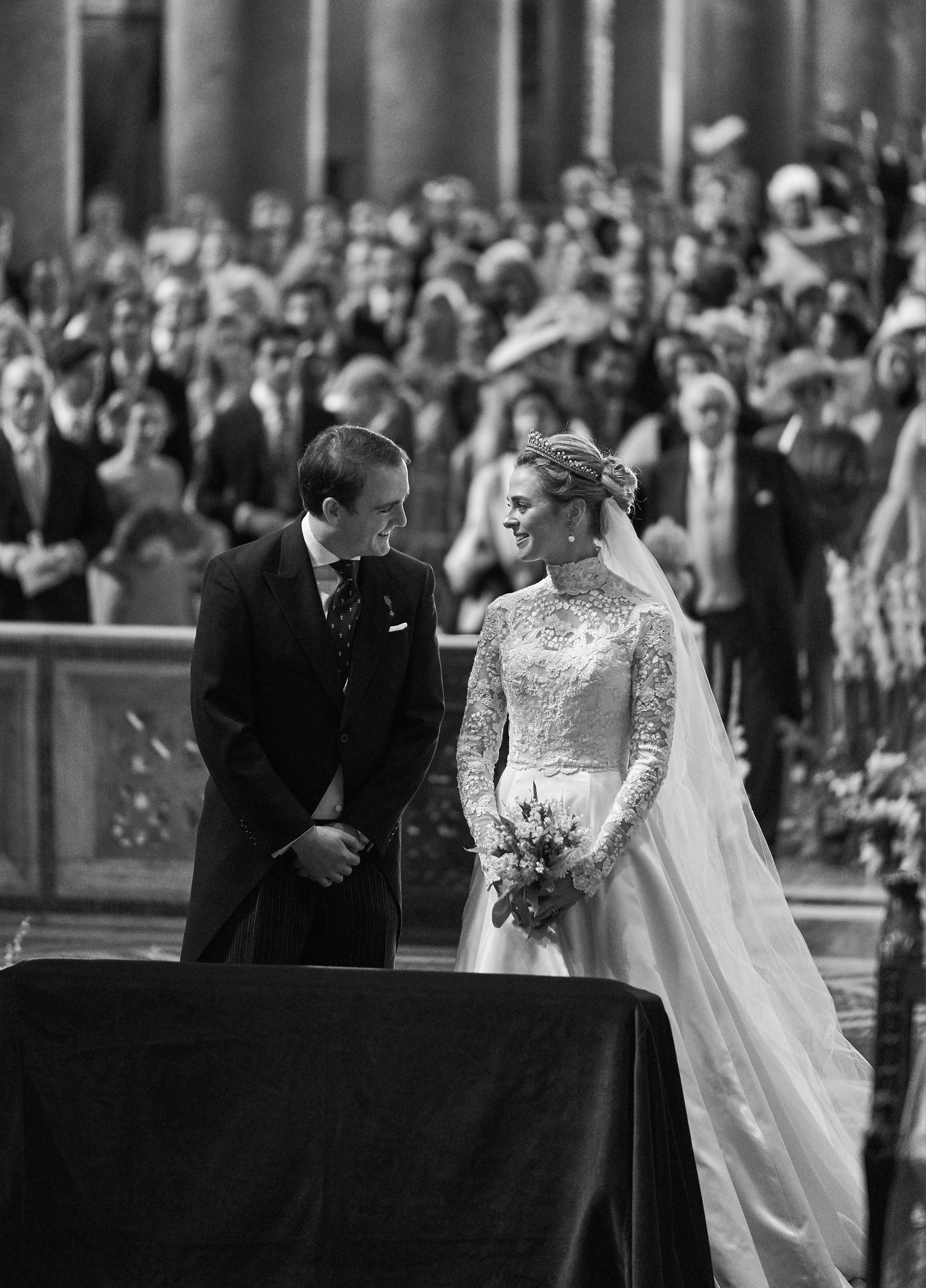 Phillipa Lepley bride Lady Charlotte Lindesay-Bethune married HRH Prince Jaime of Bourbon-Two-Sicilies in Sicily.
The bride chose a bespoke Phillipa Lepley gown, beginning the process with an initial video consultation, before attending an in-person appointment at the London shop.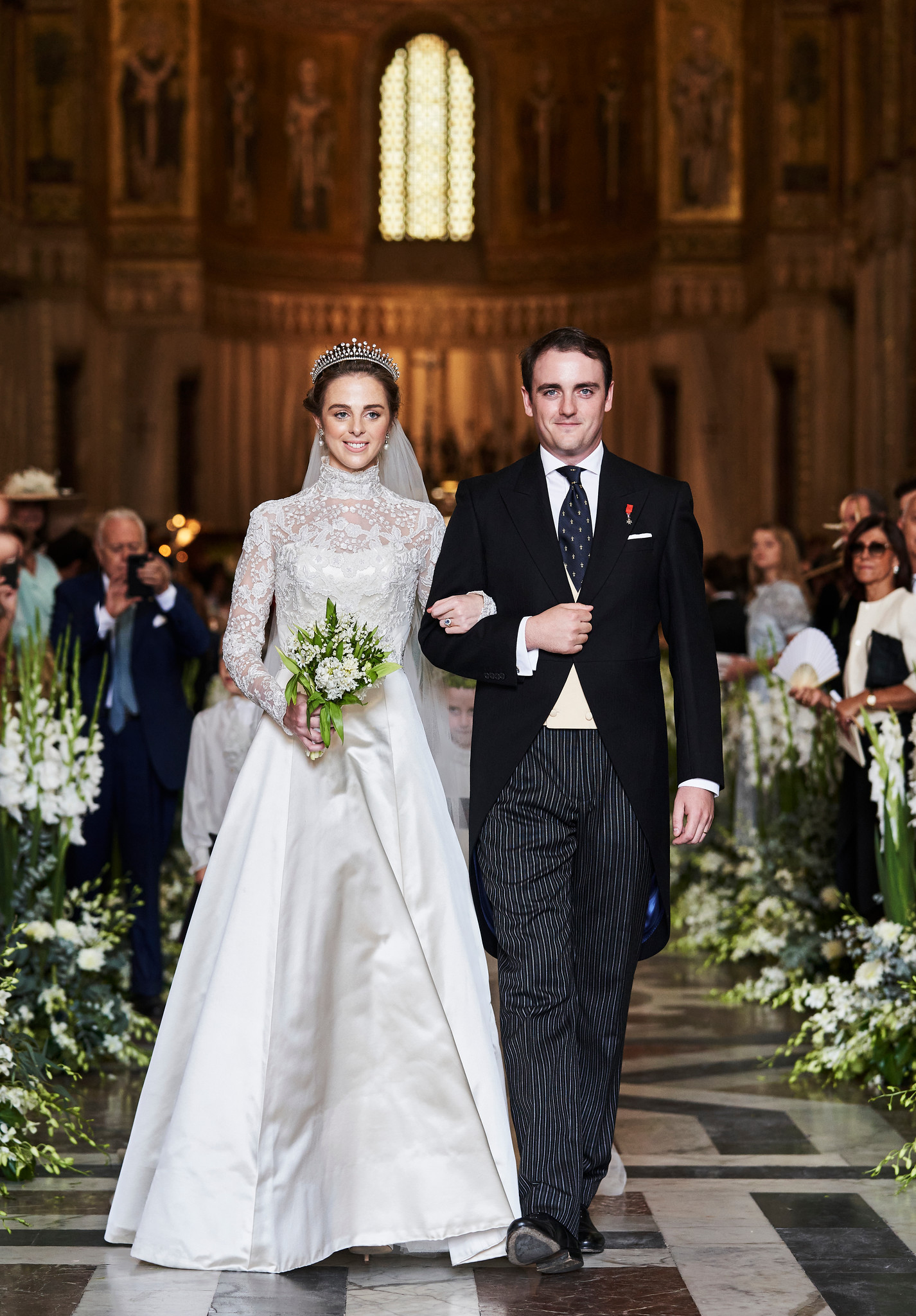 Charlotte worked closely with Phillipa at the early stages of her design process to create her bespoke dress. She opted for an Italian duchess satin strapless dress with a full skirt and 90″ extended train including a pleat detail through the back train.
For the ceremony, Charlotte chose a hand embroidered tulle top, finishing at the corseted waist and with full length sleeves with the cuffs shaped onto the hand. A dramatic high neckline completed the look.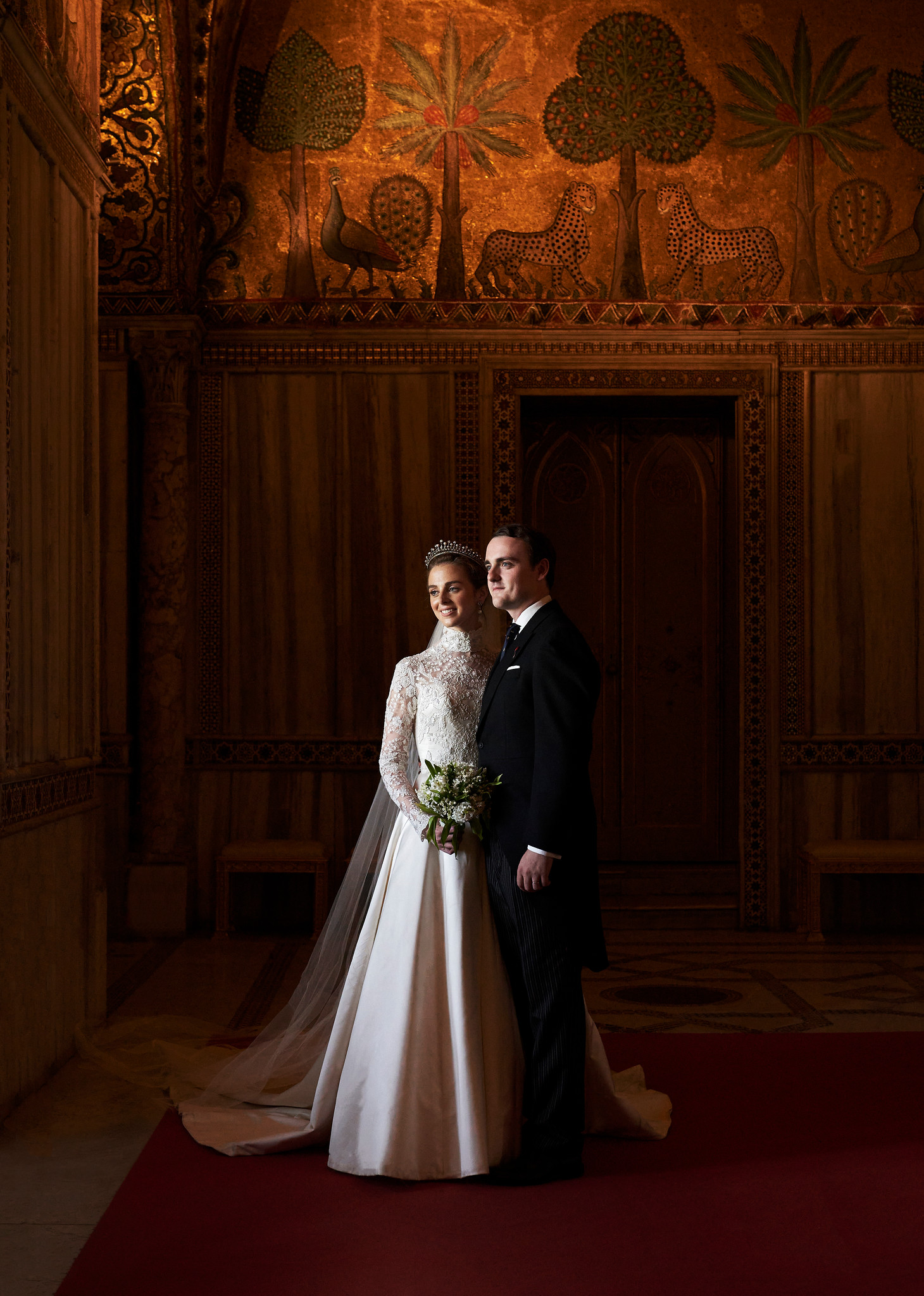 The hand embroidery of the top encompassed a garden of flowers woven organically together including Maiden's Fern, Primroses and Orchids illustrated in a variation of couture embroidery and stitching techniques, highlighted with individual pearl beads.
Charlotte's ceremony look was completed with a family veil and heirloom tiara.
For the evening, Charlotte was able to remove her embroidered top to reveal the elegant, clean lines of her strapless duchess satin dress, neatly finished with a narrow satin belt at the waist.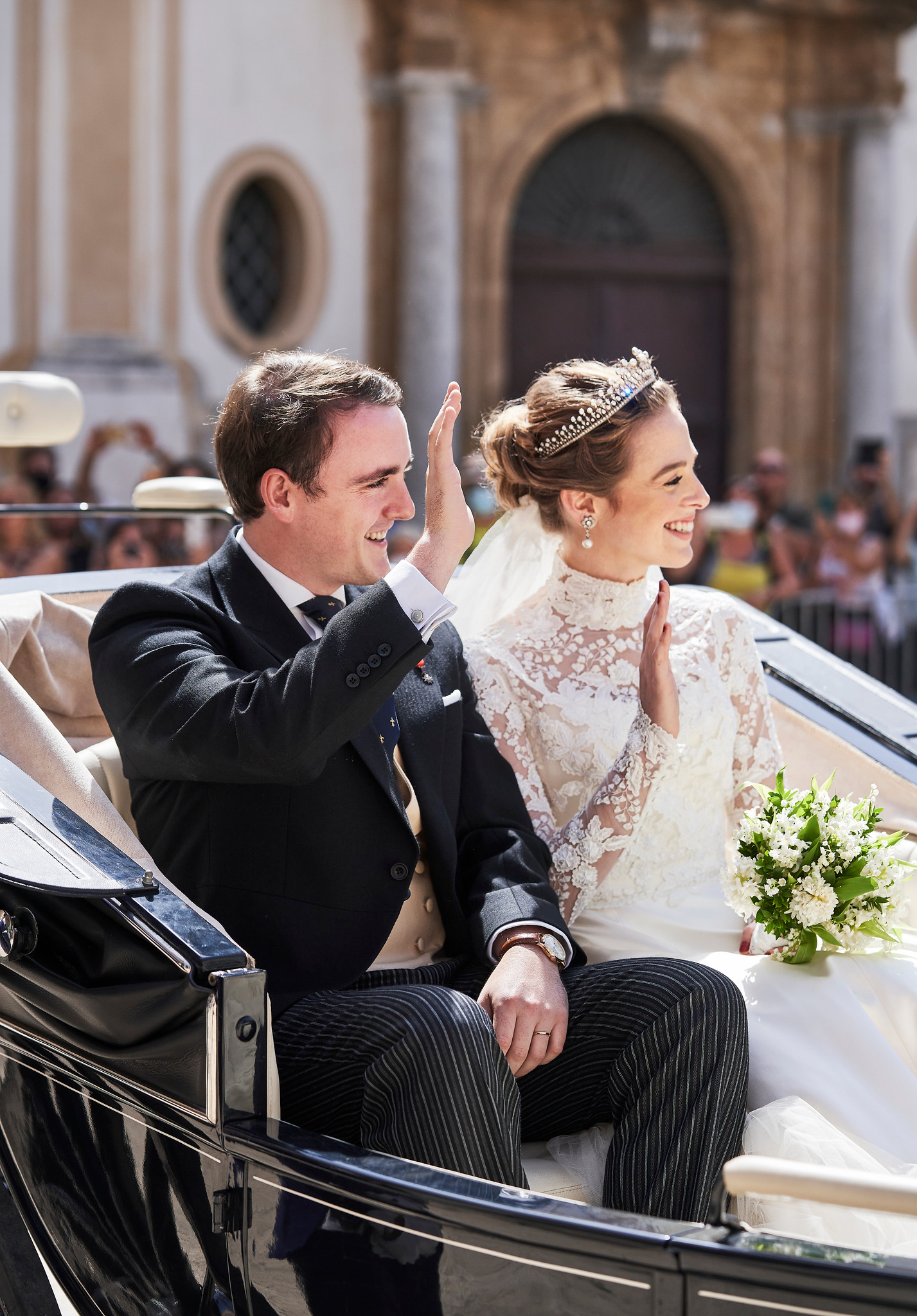 Phillipa says, "A high neck lace wedding dress is the perfect solution for traditional brides looking for a touch of modernity. Creating a dramatic but feminine silhouette, it offers a fresh newness to any bridal look. They require highly skilled craftsmanship and intricate and delicate handwork – the very best of British couture."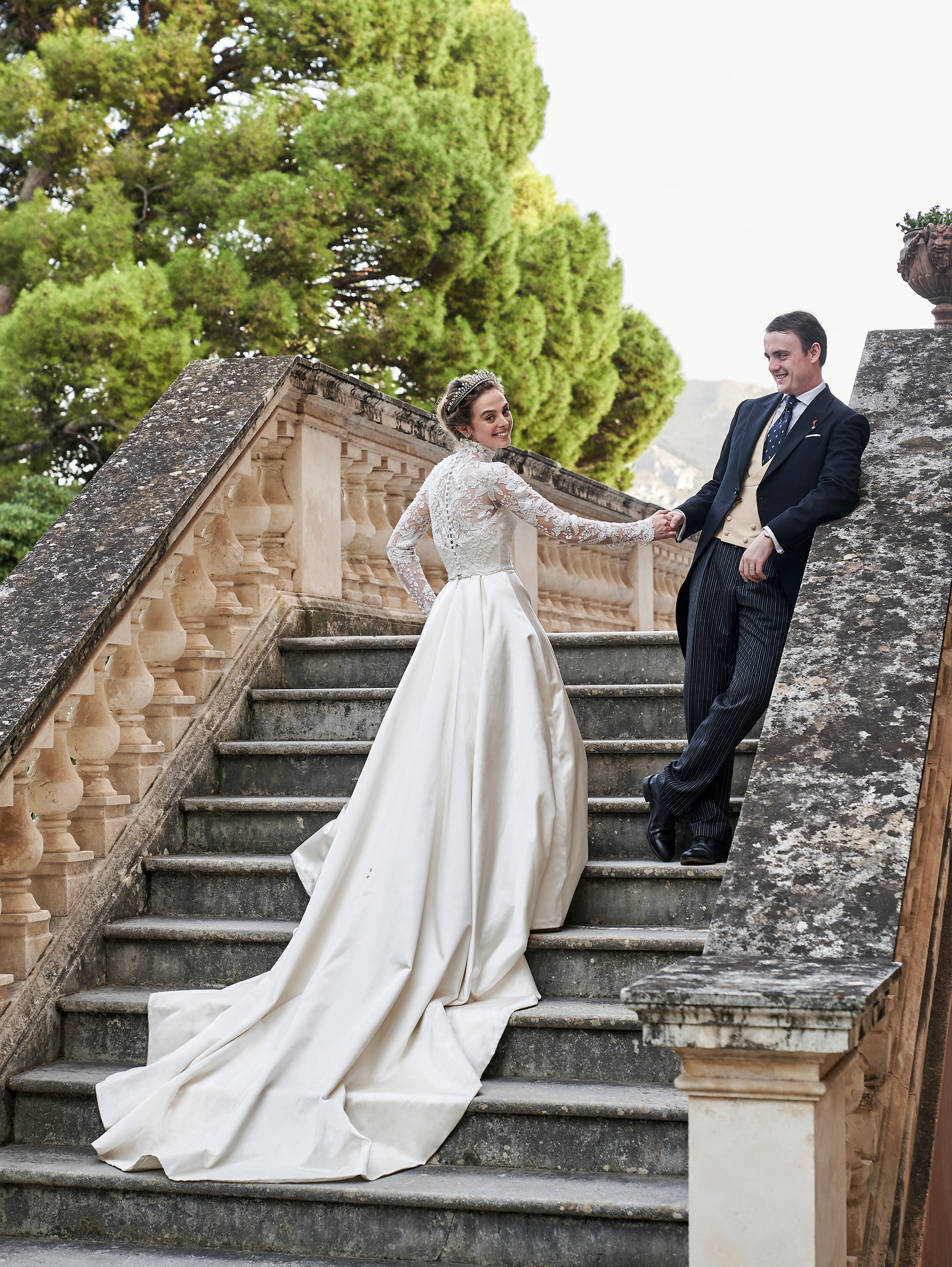 "The corseted bodice was moulded to Charlotte's frame, creating the immaculate base structure and silhouette for the hand embroidery of the bodice to be placed over. Every motif within the embroidery was carefully positioned to ensure that the overall placement compliments the bride's frame and proportions perfectly."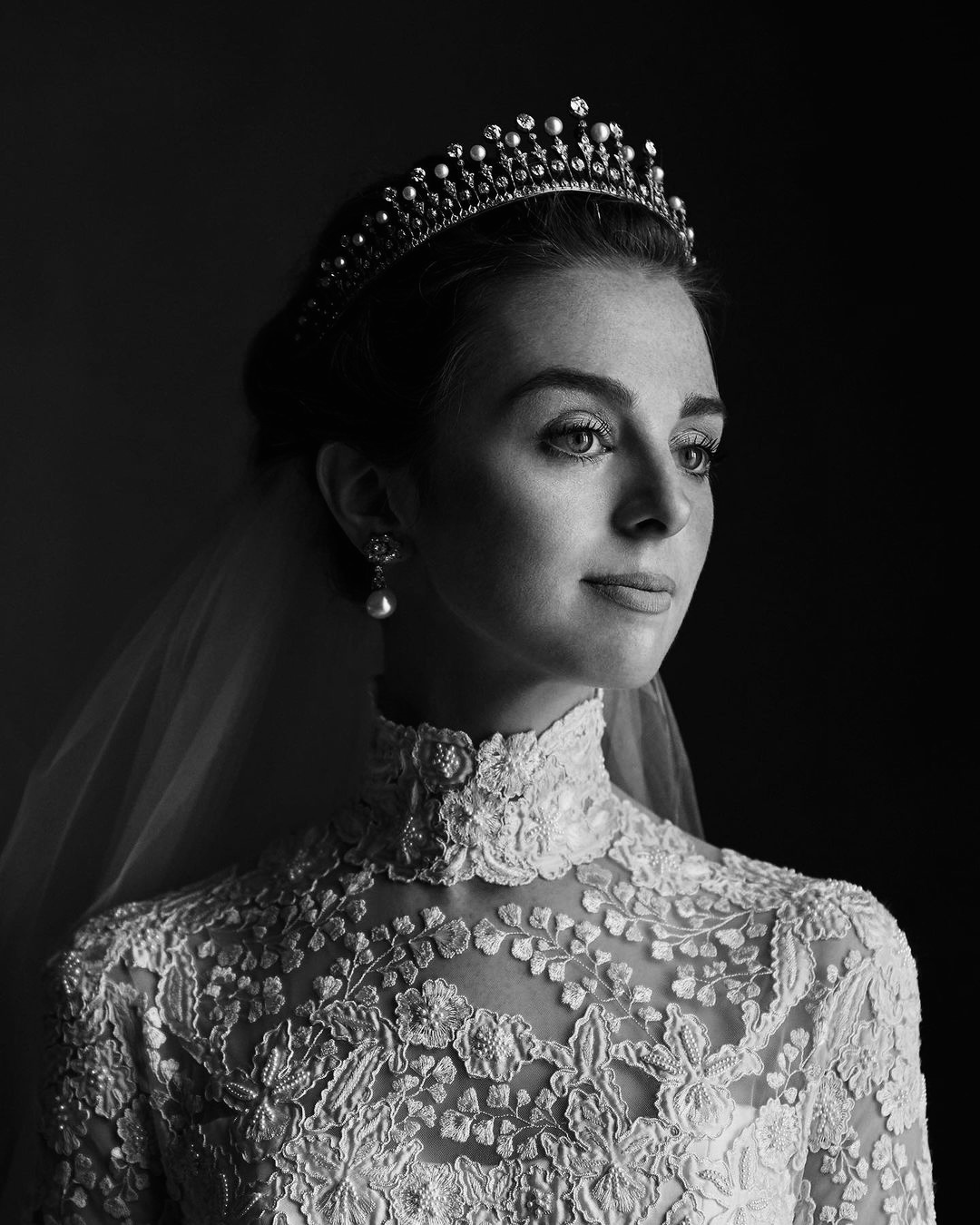 Photography: David Wheeler
Phillipa Lepley is recognised globally as a leading British wedding dress and eveningwear designer, renowned for bespoke couture dresses of the utmost luxury. Her wedding dress shop in London, Chelsea, has over 50 dresses, all of which have been made in England from start to finish at her atelier.