Phillipa Lepley bride Claire
When Claire got engaged, Phillipa Lepley was the only wedding dress designer she visited. She says 'I knew straight away. It was a heart-led decision, and I am so glad I went for it. I put complete trust in the process and team, and they created the most beautiful dress for me – I am so grateful.'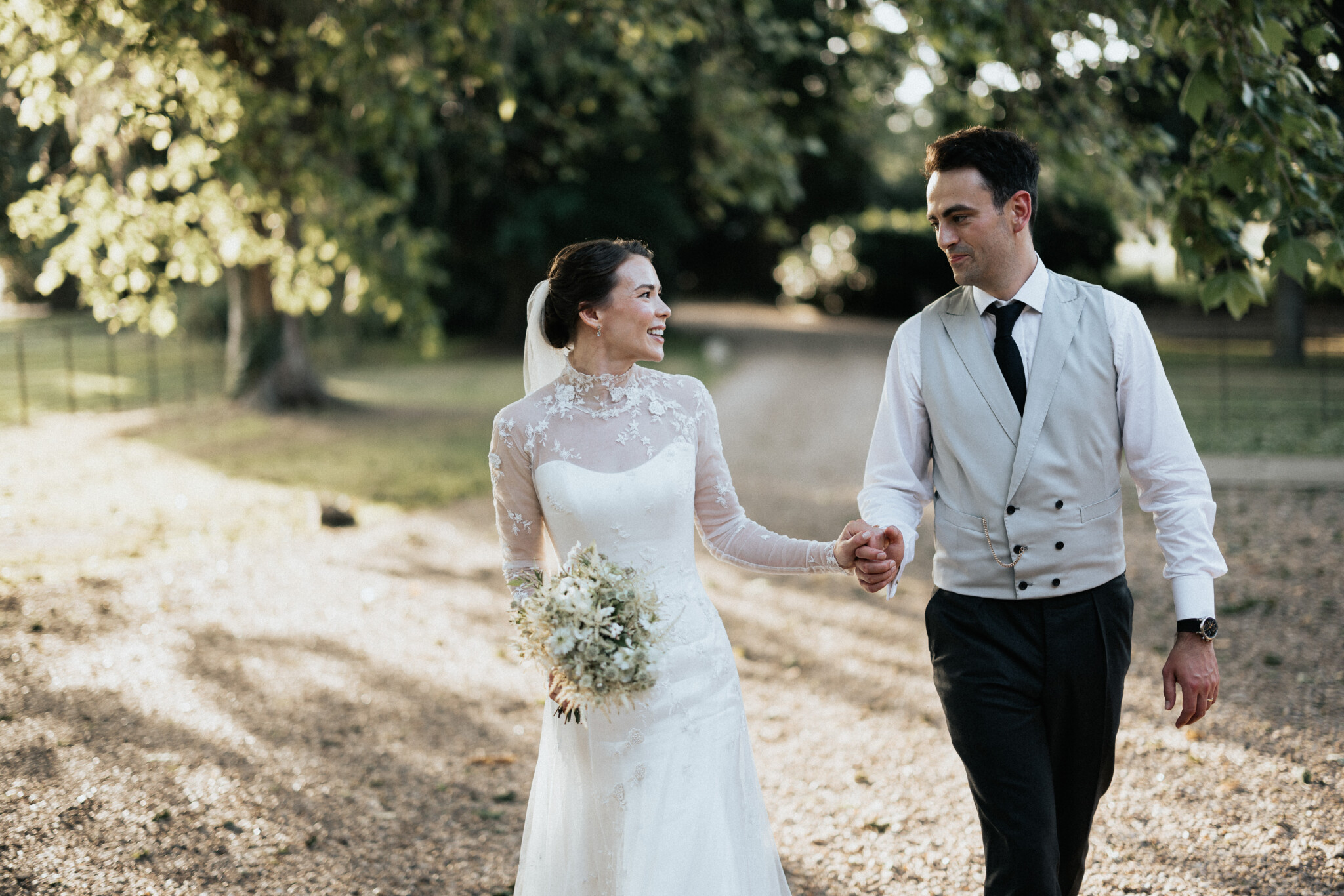 At her initial appointments, Claire and our specialist team of couture consultants pulled ideas from across the Phillipa Lepley collection, taking inspiration from Claire's personal style as well as the dresses within the Phillipa Lepley London Shop, to design a bespoke dress fitting for her wedding in the English countryside.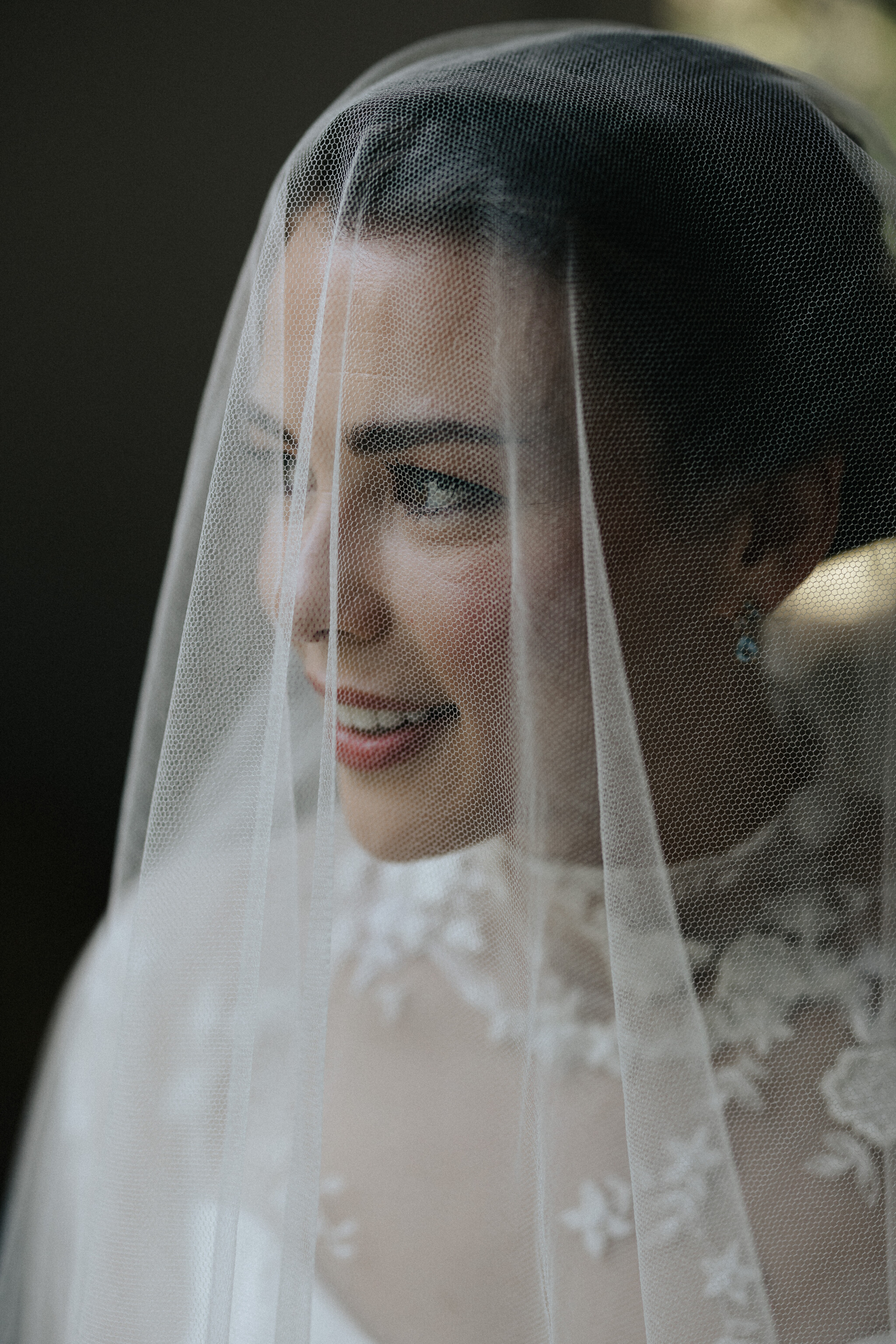 With the corseted slipper satin dress creating a gentle, slim silhouette, a contrasting airy long sleeved, high-necked overlay embroidered organically with jasmine, magnolias and sweet peas was placed on top. 'We were lucky to have our wedding day on a beautiful day, and I loved how the sun shone through the overlay, highlighting the beautiful embroidery. Phillipa and the team made my dream a reality, I honestly can't imagine a dress more perfect for me.'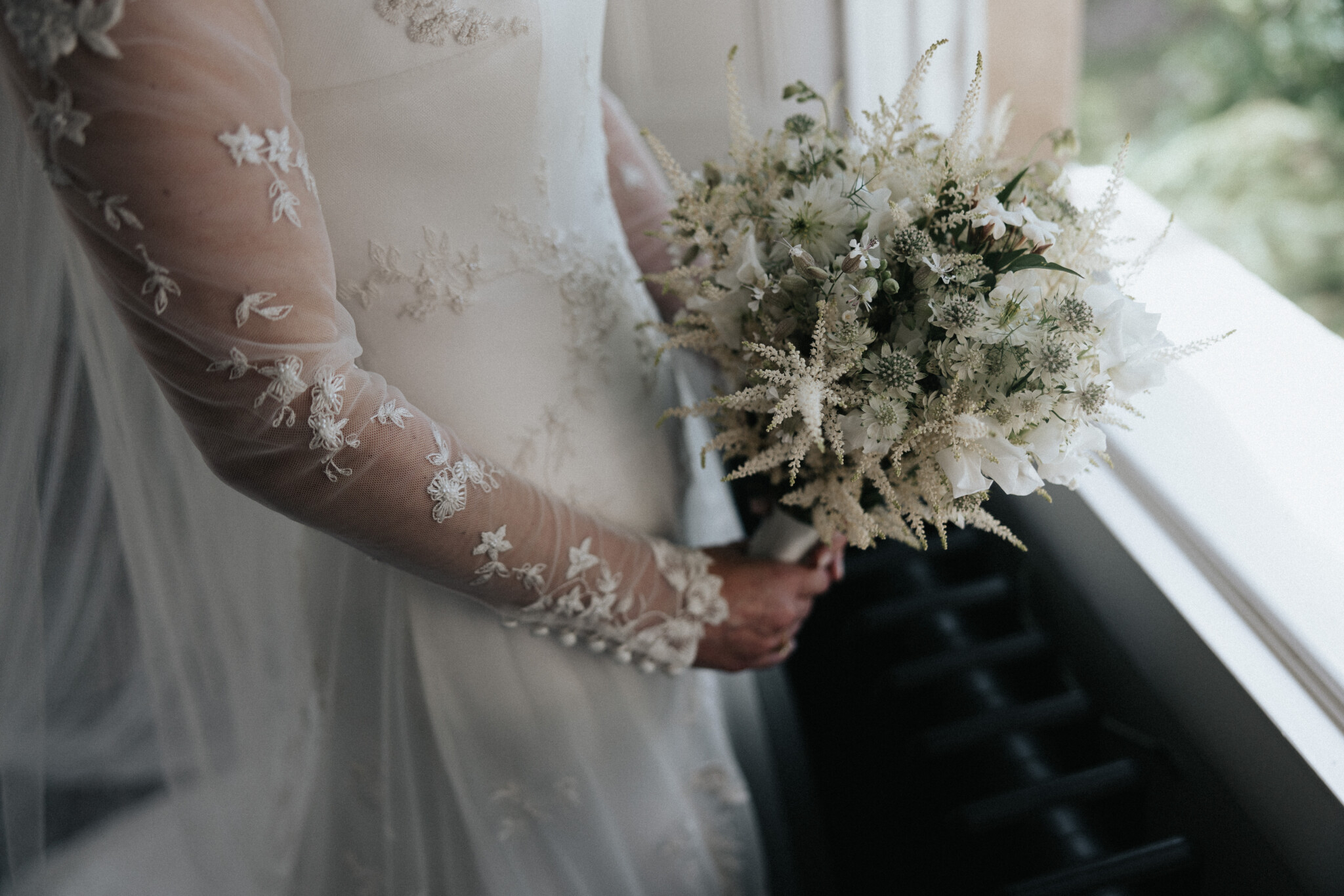 The creation of Claire's embroidery highlights the incredibly special way the Phillipa Lepley Atelier works: Following careful measurements and Toile Fittings to ascertain an accurate rendition of Claire's frame, the bespoke embroidery for Claire's dress was drawn out for her, exactly to her shape. Each individual motif was positioned intentionally to complement her silhouette. Once Claire had approved her artwork, her design was embroidered onto a fine tulle overlay using satin stitch and French knots with pearls, bugle beads and seed beads – creating a completely one-off dress. Claire says 'the first time I saw my embroidery was particularly memorable, but seeing the dress come together over the course of time was so wonderful. The experience of having my dress made is one I will never forget.'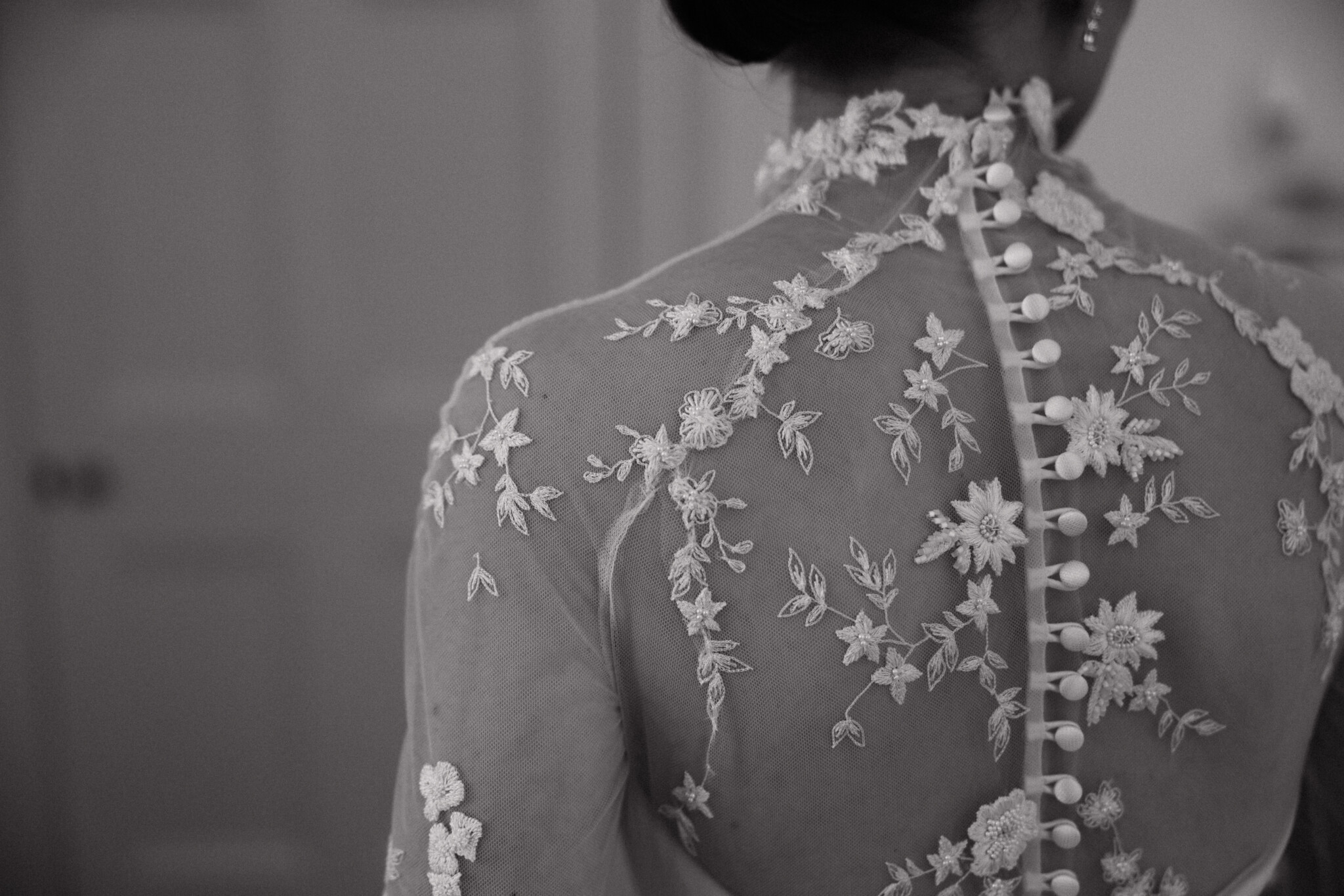 'Wearing my dress truly felt like a dream come true. I felt incredible. The craftsmanship of the dress meant that it moulded and adapted to me, so I felt comfortable and supported throughout the day.'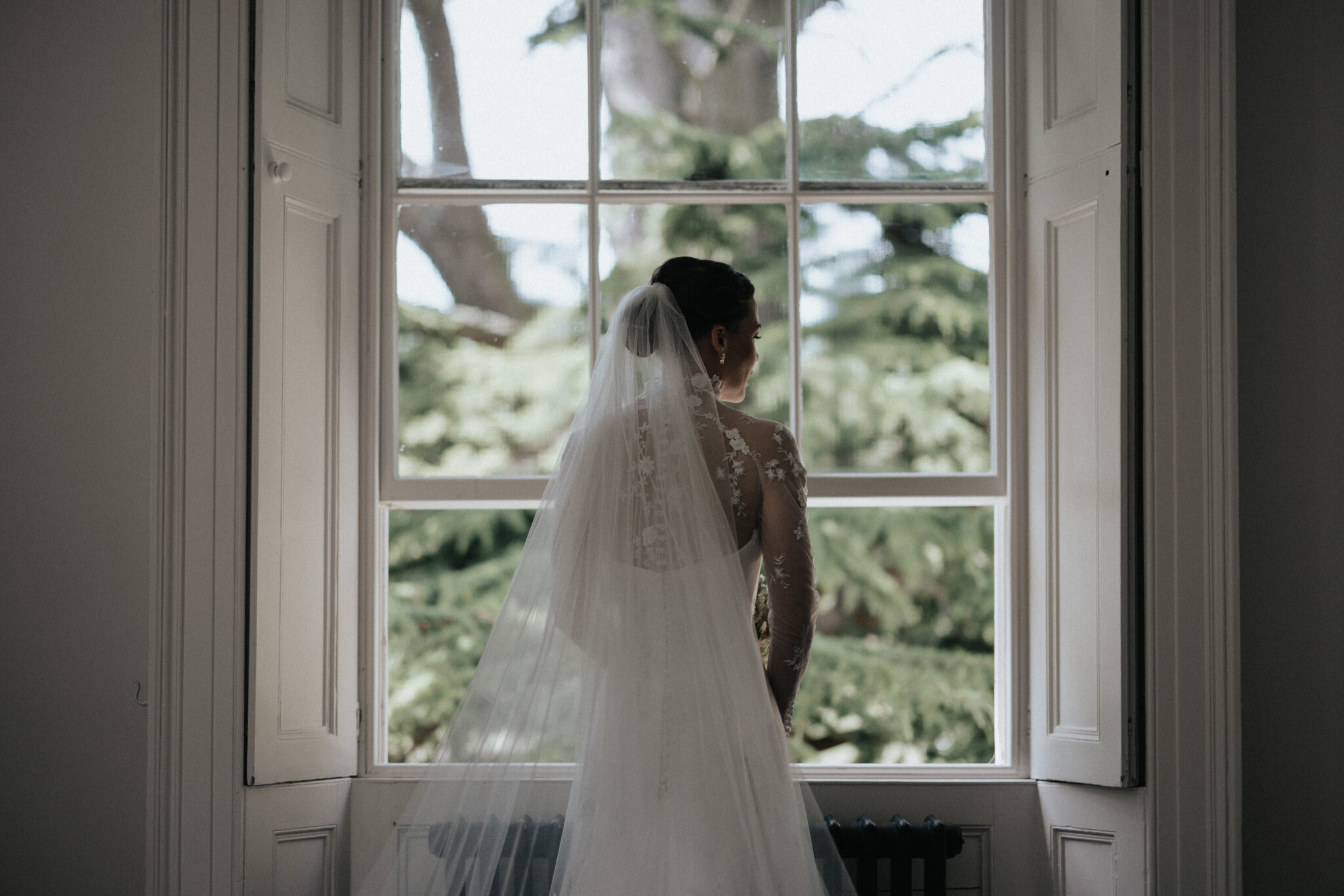 Claire and Chris were married on a hot summer's day at Aswarby rectory, a picturesque wedding venue situated in stunning open countryside. 'It was everything we were looking for in a venue; beautiful and understated. Our ceremony was held at the church next door, and it was lovely to walk back as husband and wife for champagne in the garden, followed by dinner and dancing. It was a beautiful day – definitely hotter than I thought it would be, but a good breeze and shade from the trees surrounding the rectory kept us cool! Undoubtedly the most special moment was seeing Chris for the first time and making our promises to each other.'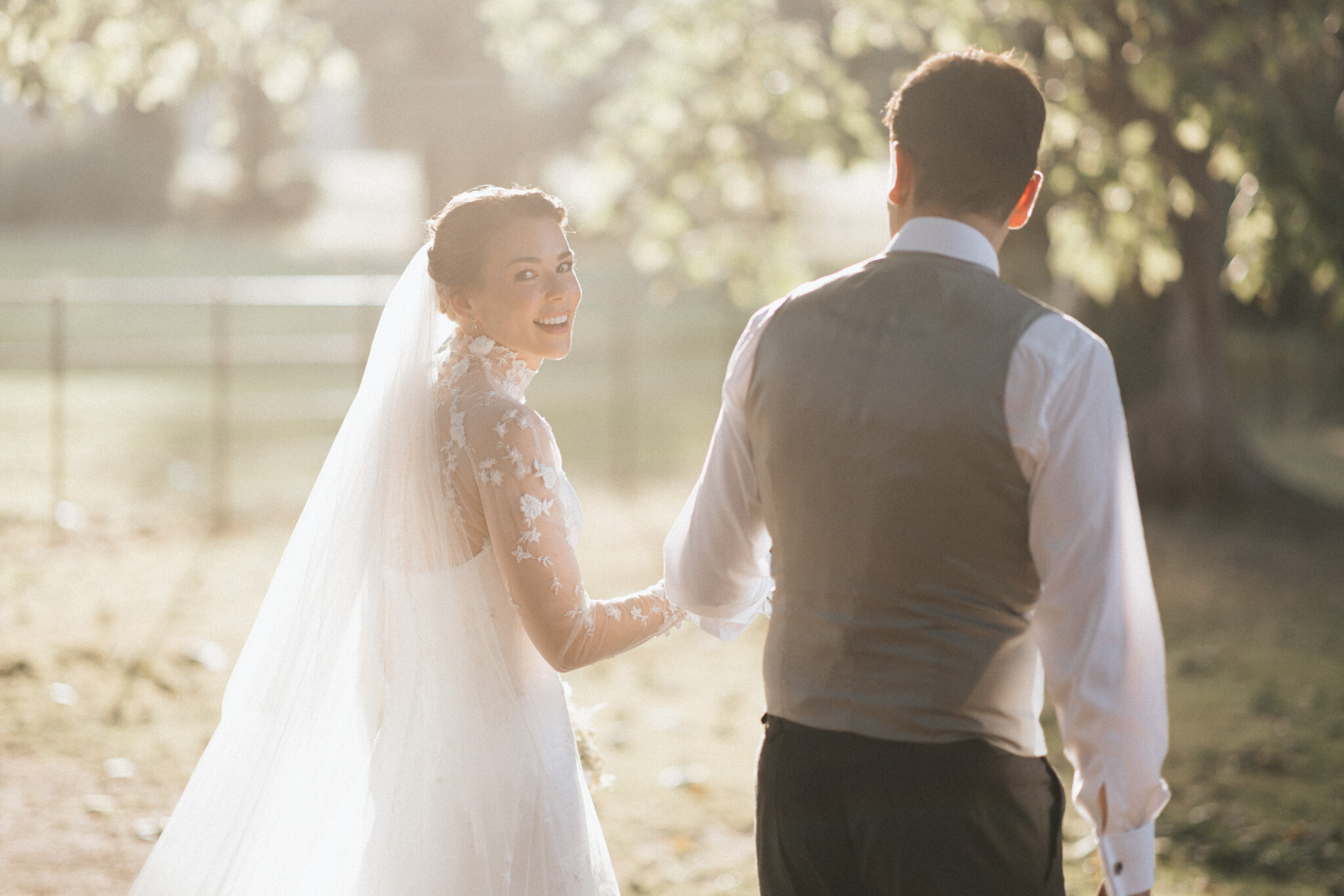 Claire advises future brides to 'take moments for just the two of you on the day; it's true what they say, the most special days do go by the quickest.'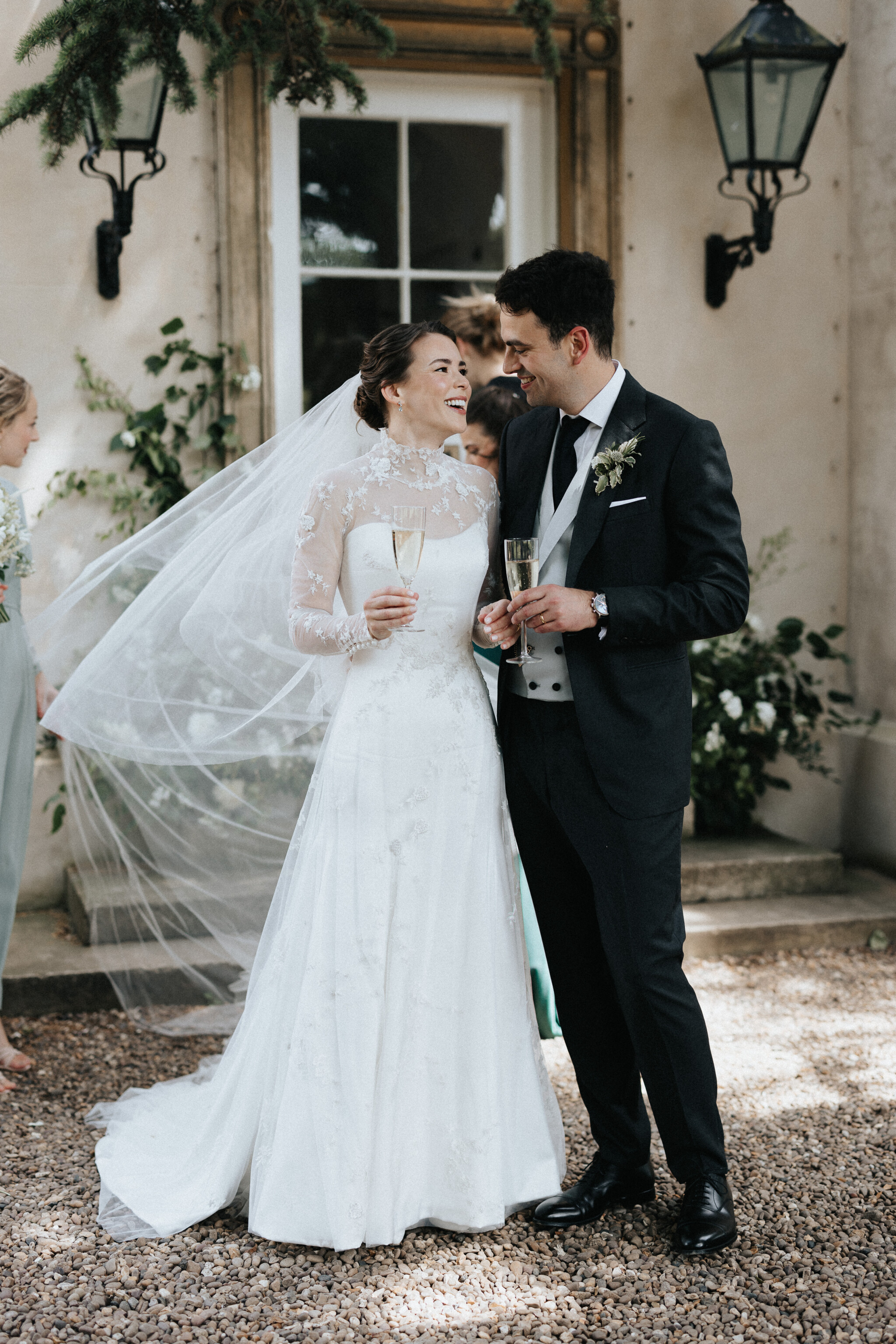 Photography: @matthoranphotography
Phillipa Lepley is recognised globally as a leading British wedding dress and eveningwear designer, renowned for bespoke couture dresses of the utmost luxury. Her wedding dress shop in London, Chelsea, has over 50 dresses, all of which have been made in England from start to finish at her atelier.