Phillipa Lepley Bride Eirian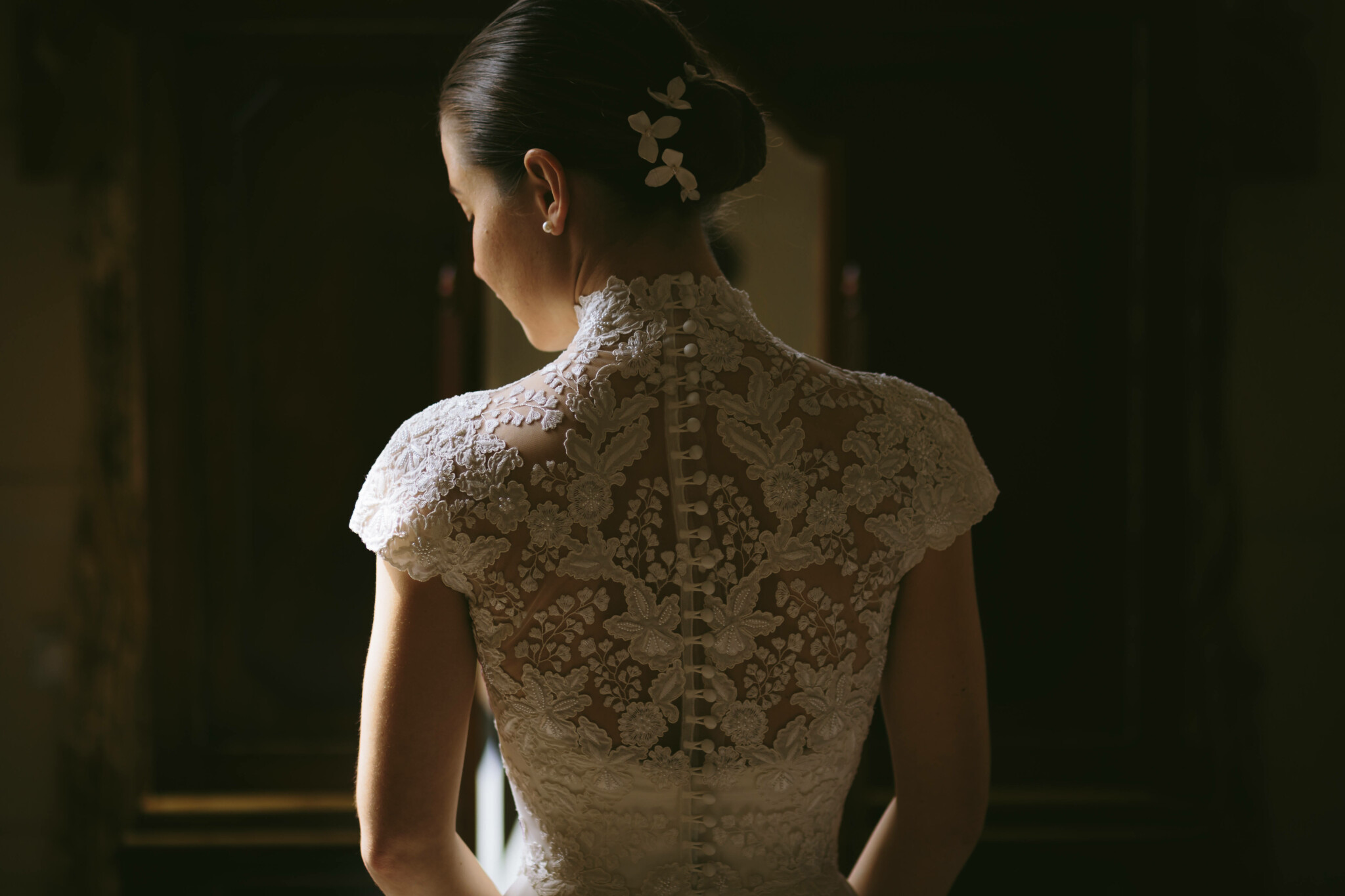 Having been to school nearby, Eirian walked past the Phillipa Lepley shop countless times over a number of years. She says, 'when it came time to find a wedding dress, I knew Phillipa would be the first stop!'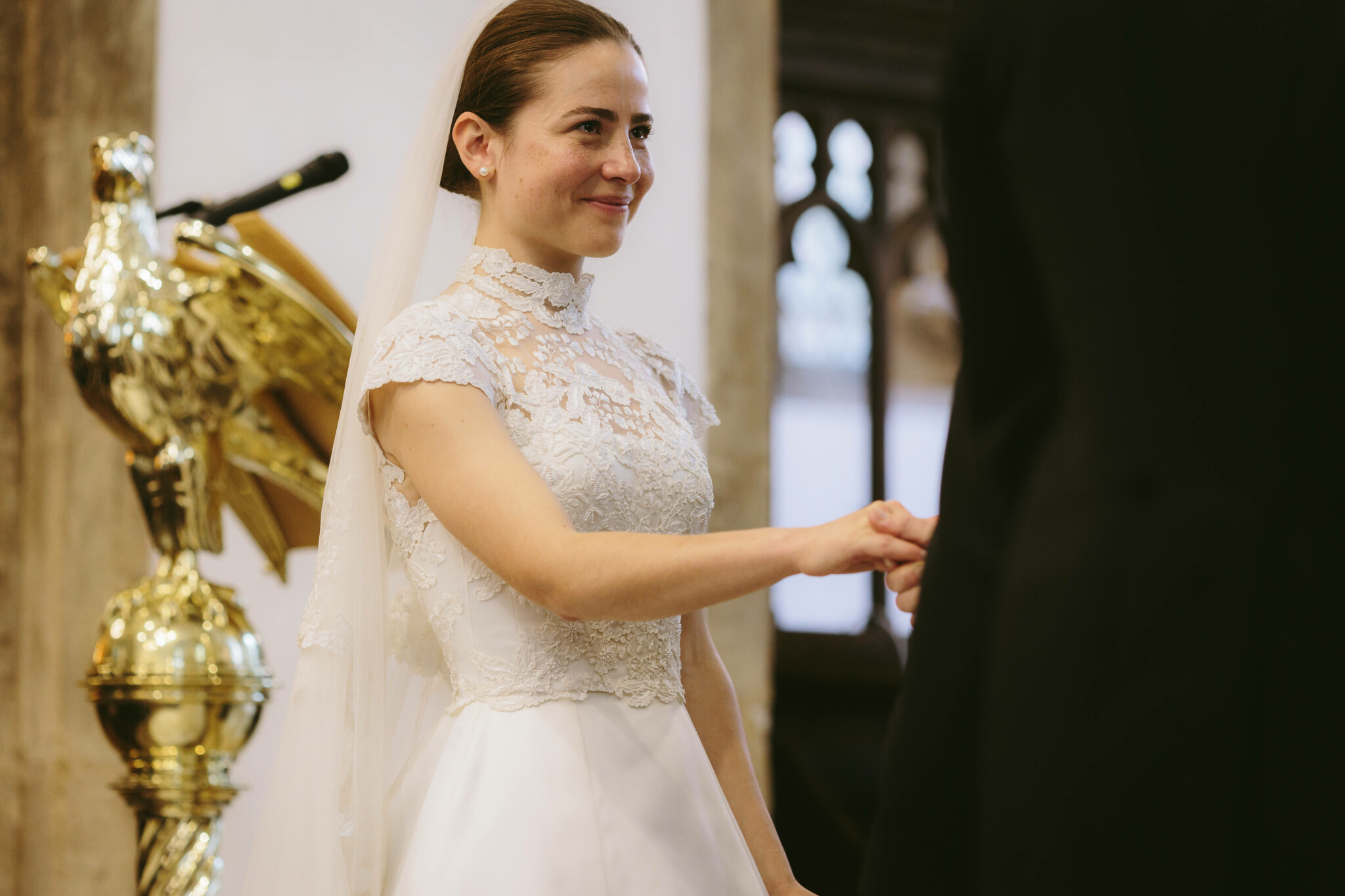 The beauty of the Phillipa Lepley couture experience is that every element of the design can be tailored to the bride's wedding day, personal style and requirements. Eirian chose a corseted satin organza wedding dress with a long train and an exquisite hand embroidered high neck top which she chose to make detachable. An eye-catching diamante crystal belt was added when the embroidered top was removed to change the look from something very soft and floral with embroidery and organic edges to a clean, elegant look for the evening. Erian's veil was made of hand embroidered silk tulle, with the addition of both her and her husband's initials to create a personal item she can treasure forever.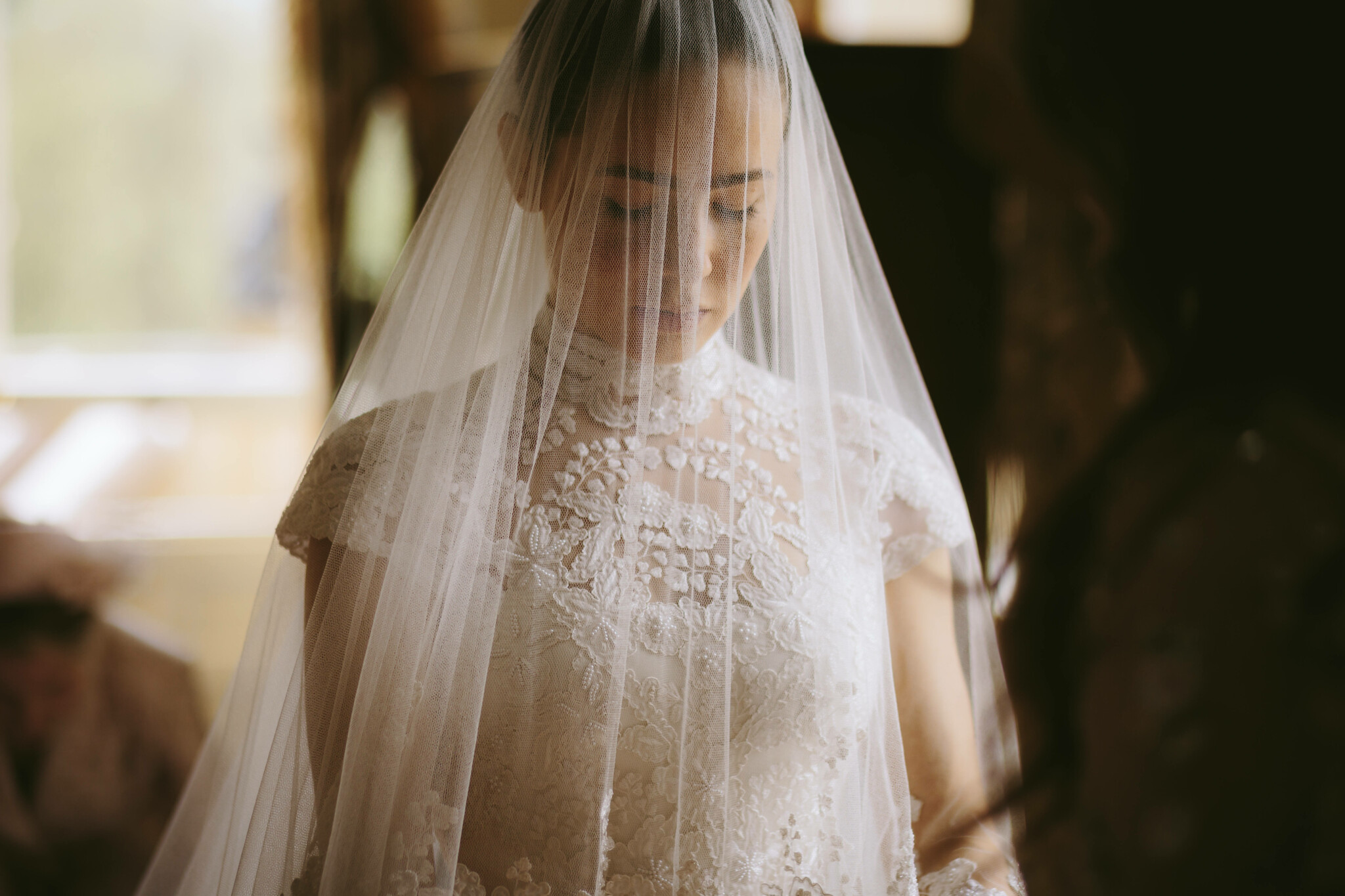 'I wasn't quite sure what I was looking for but knew I wanted something classic that would cover my shoulders during the church ceremony. However, I loved the high neck top so much that I ended up wearing it most of the day and evening! This was the first dress I tried on and I knew immediately that it was the one! I did shop around after the first appointment but nothing else compared to Phillipa's craftsmanship and design. The embroidered top included orchids and maiden's fern, which I felt reflected my Asian heritage and British upbringing; but it was also customised to include sweet peas. These were embroidered to sit to the left of centre, where my heart is—a nod to my mother who has called me sweet pea since I was a child.'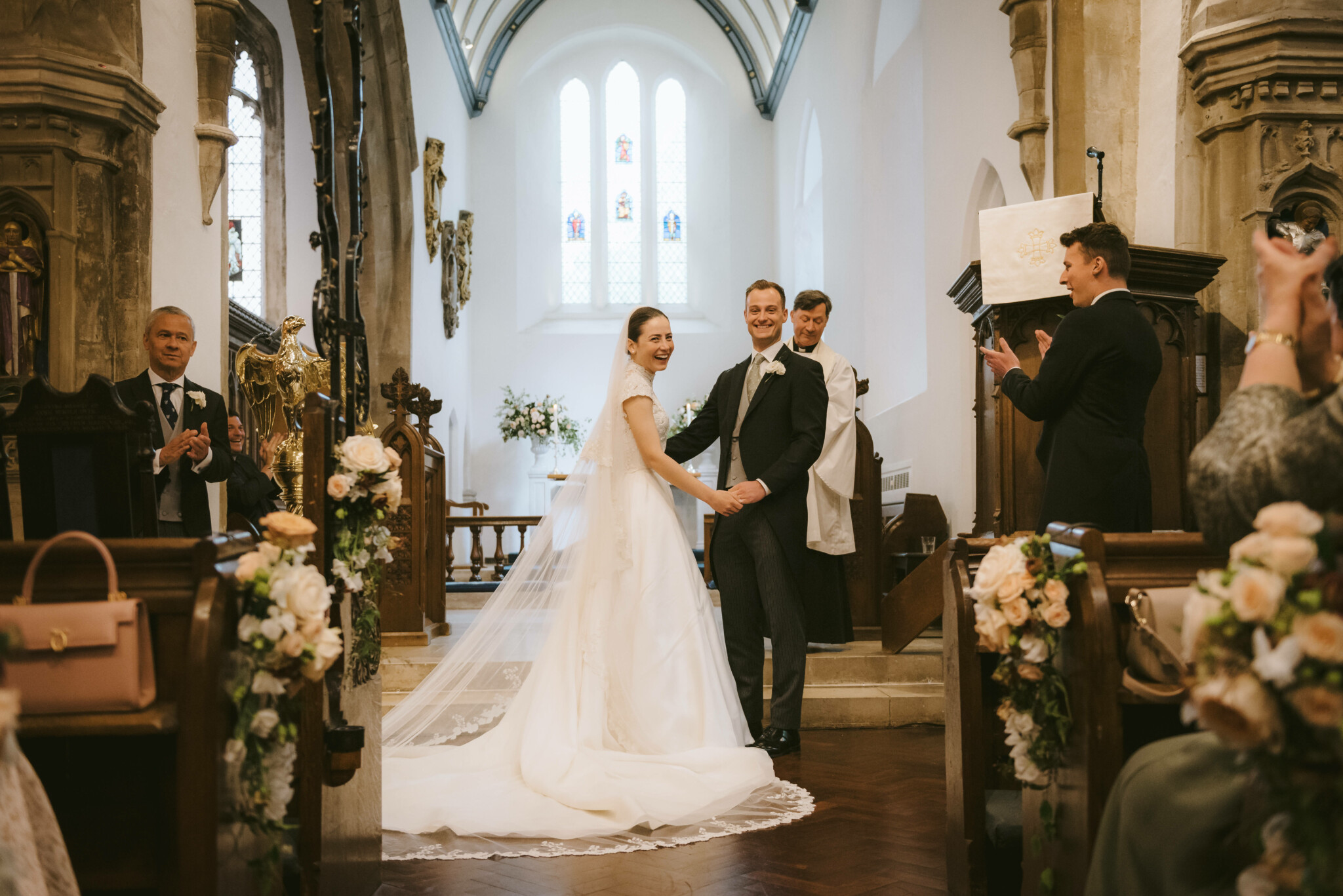 'My dress was largely made during the pandemic, and my family lives abroad, so I went to most of my fittings alone. My mother would get up at five in the morning to watch over Zoom. Phillipa's team are so incredibly kind and fun, and were wonderful company throughout the whole process. They're also some of the most talented and patient people I have ever met! Their attention to detail is truly amazing. They would sometimes move buttons by a single millimetre—but that would make all the difference.'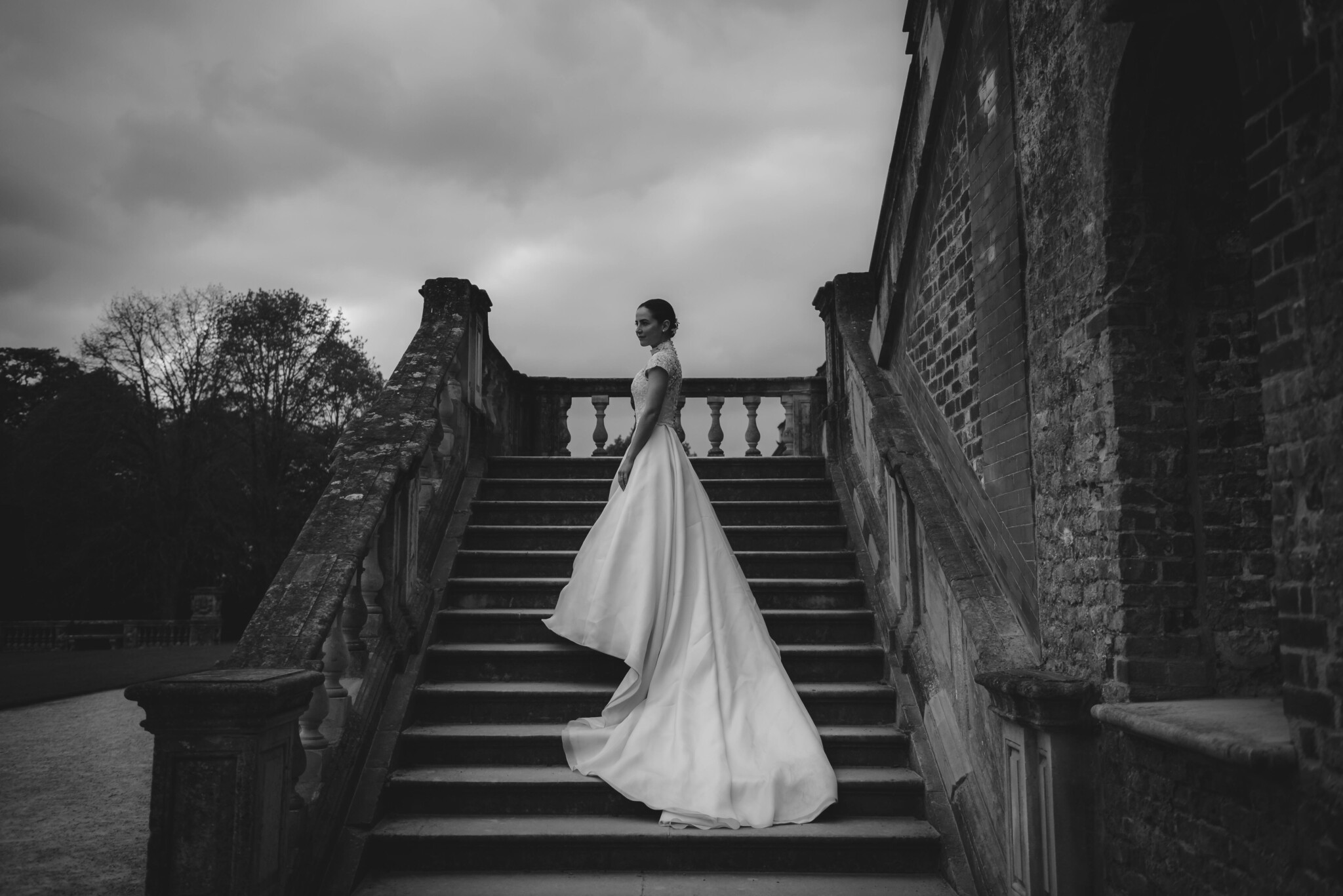 Eirian and James' marriage ceremony took place in Oxford, followed by dinner, drinks and dancing at Clivedon House in Berkshire. 'One of my favourite moments was our car ride back from the church to Cliveden. James drove me himself, in a beautiful 1960s Mercedes, and we had a whole hour on our own, chatting about the service and listening to music. I was initially worried the dress wouldn't fit inside the car! I had tulle up to my ears, but I made it!'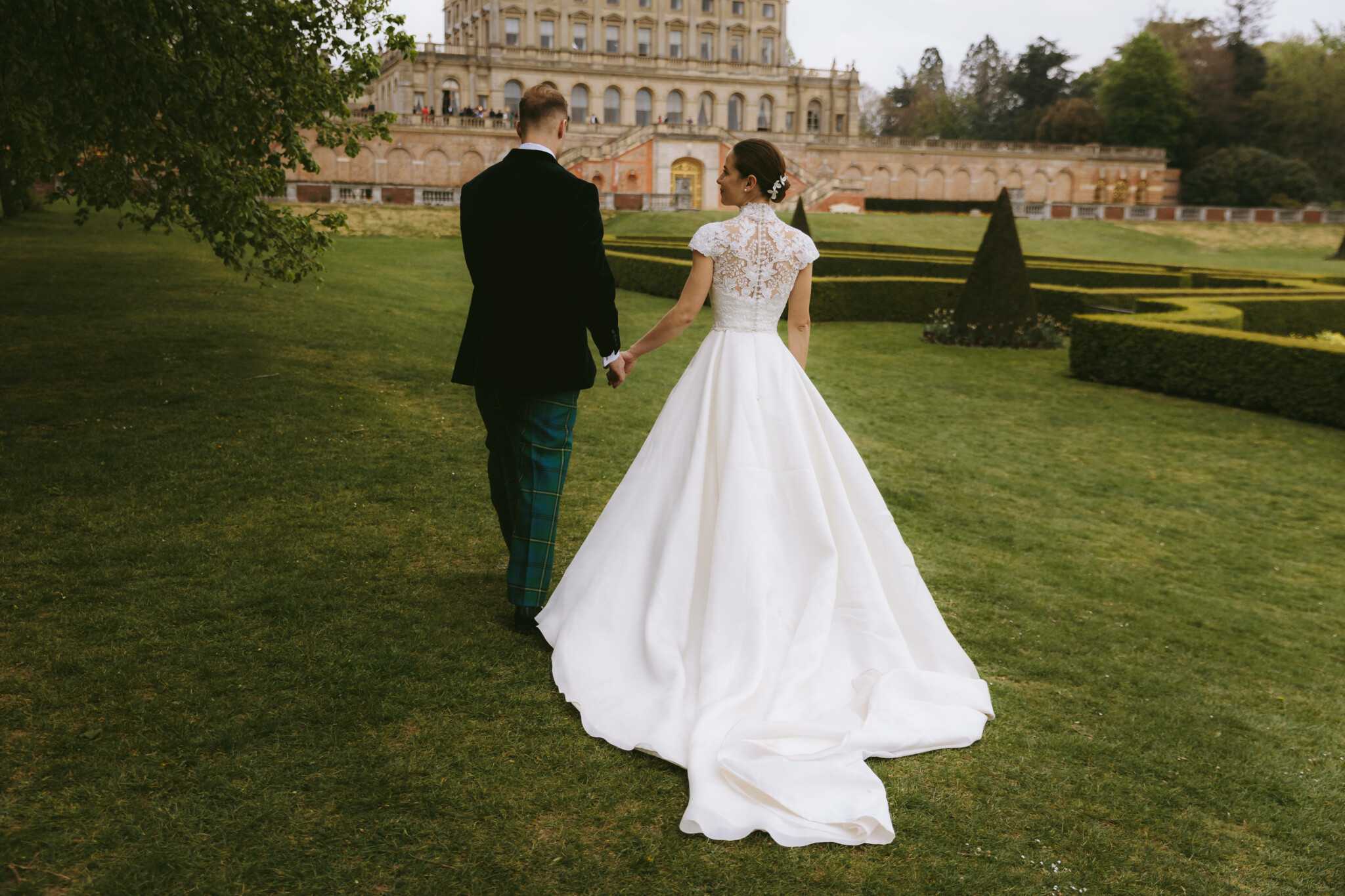 When asked how she felt wearing her couture dress, Eirian said 'I felt like a princess, of course! But it was all the more special to have got to know the people who made the dress for me, including the embroidery on my beautiful veil of me and my husband's initials. I will always treasure being able to put a face to the work!'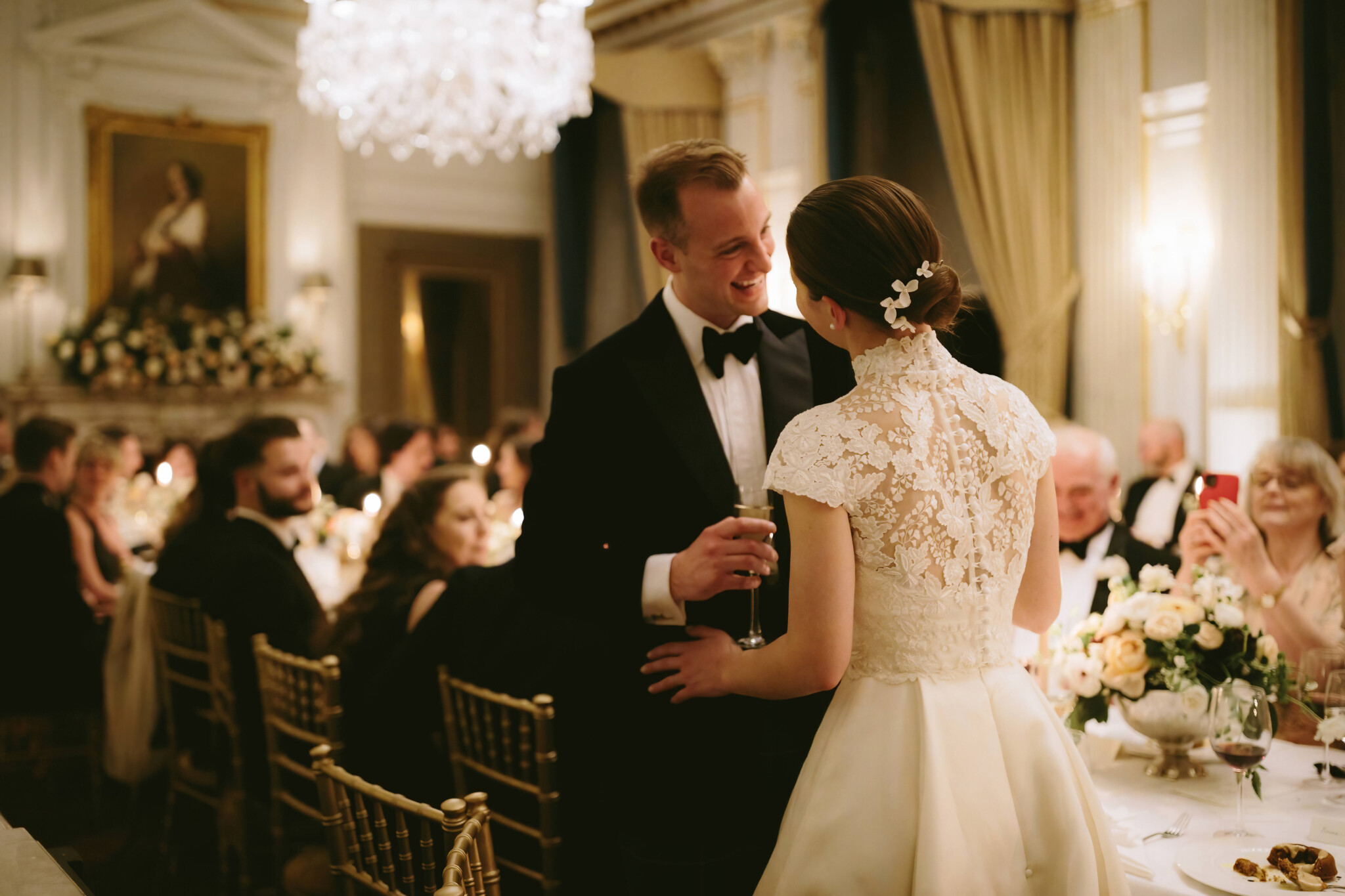 Photography – Nigel John Photography  @nigeljohn_com
Phillipa Lepley is recognised globally as a leading British wedding dress and eveningwear designer, renowned for bespoke couture dresses of the utmost luxury. Her wedding dress shop in London, Chelsea, has over 50 dresses, all of which have been made in England from start to finish at her atelier.