Phillipa Lepley wedding dresses have always stood out, but now the designer is pushing the boundaries further still, creating some spectacular new, stand-out designs that are admirably elaborate and truly ornamental, like works of art.
Phillipa says, "Our brides seem more focused than ever on glamour over simplicity. They know that in creating a completely couture dress anything is possible, and they are excited to be bold and adventurous with our team of artisans creating something special."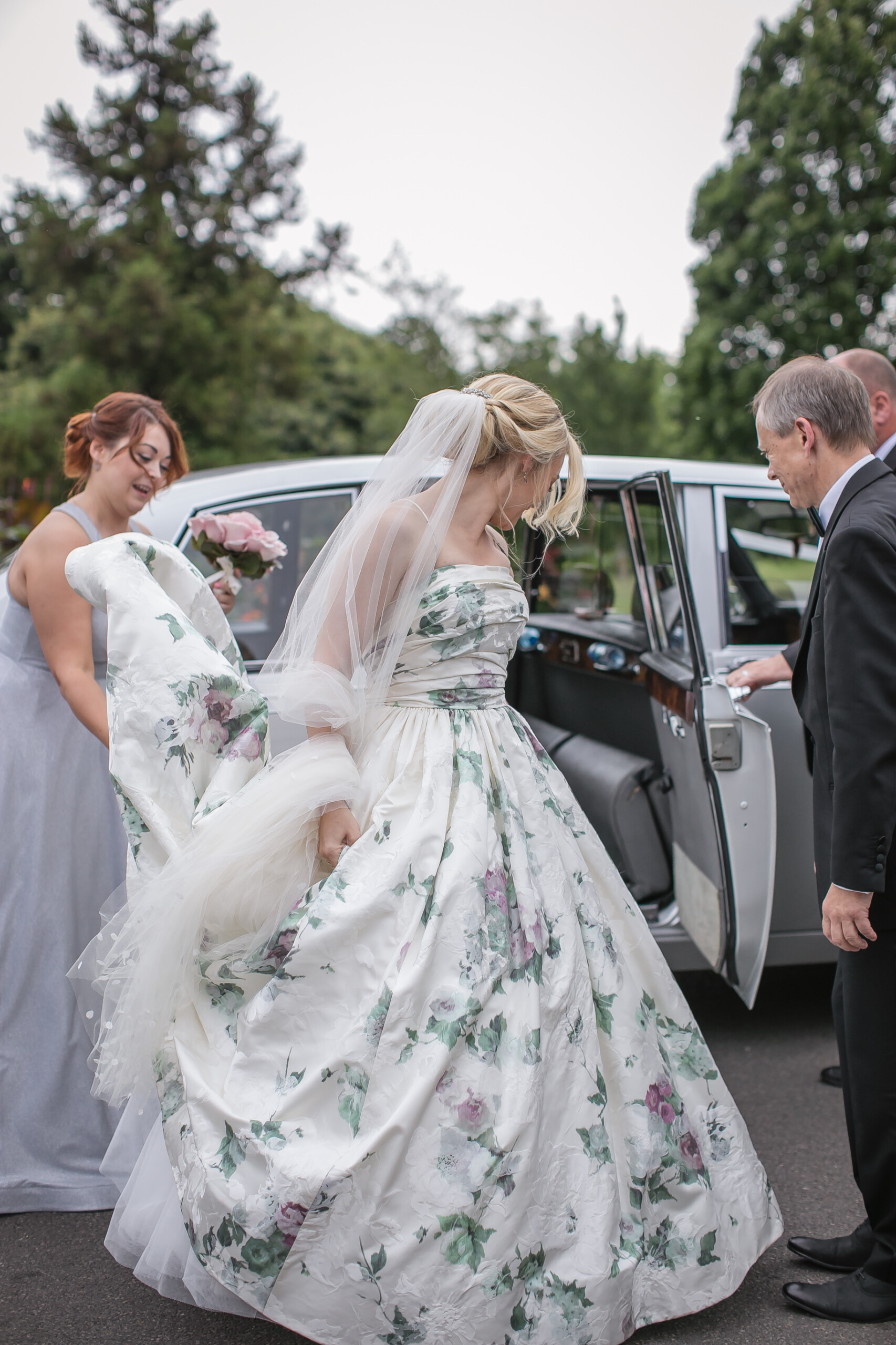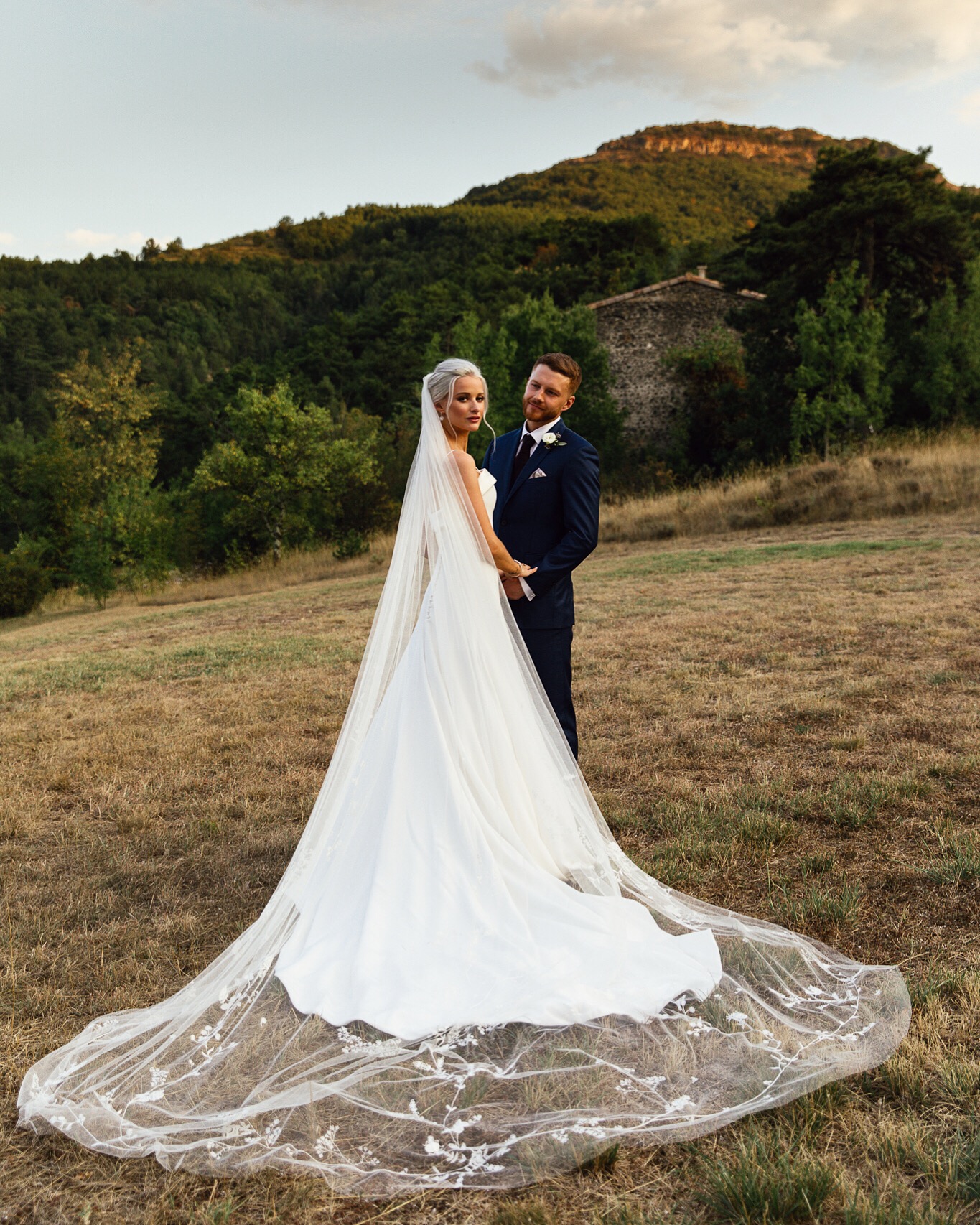 Photo Credit: Rob Walker
Expect to see drama in full-skirts, even longer skirt trains and cathedral length veils covered in bespoke embroideries. There will be more colour and more embellishments, as brides work with the atelier team to create their own totally unique look.
Exquisite, original detailing will be seen in over-size bows, colourful sashes and statement collars.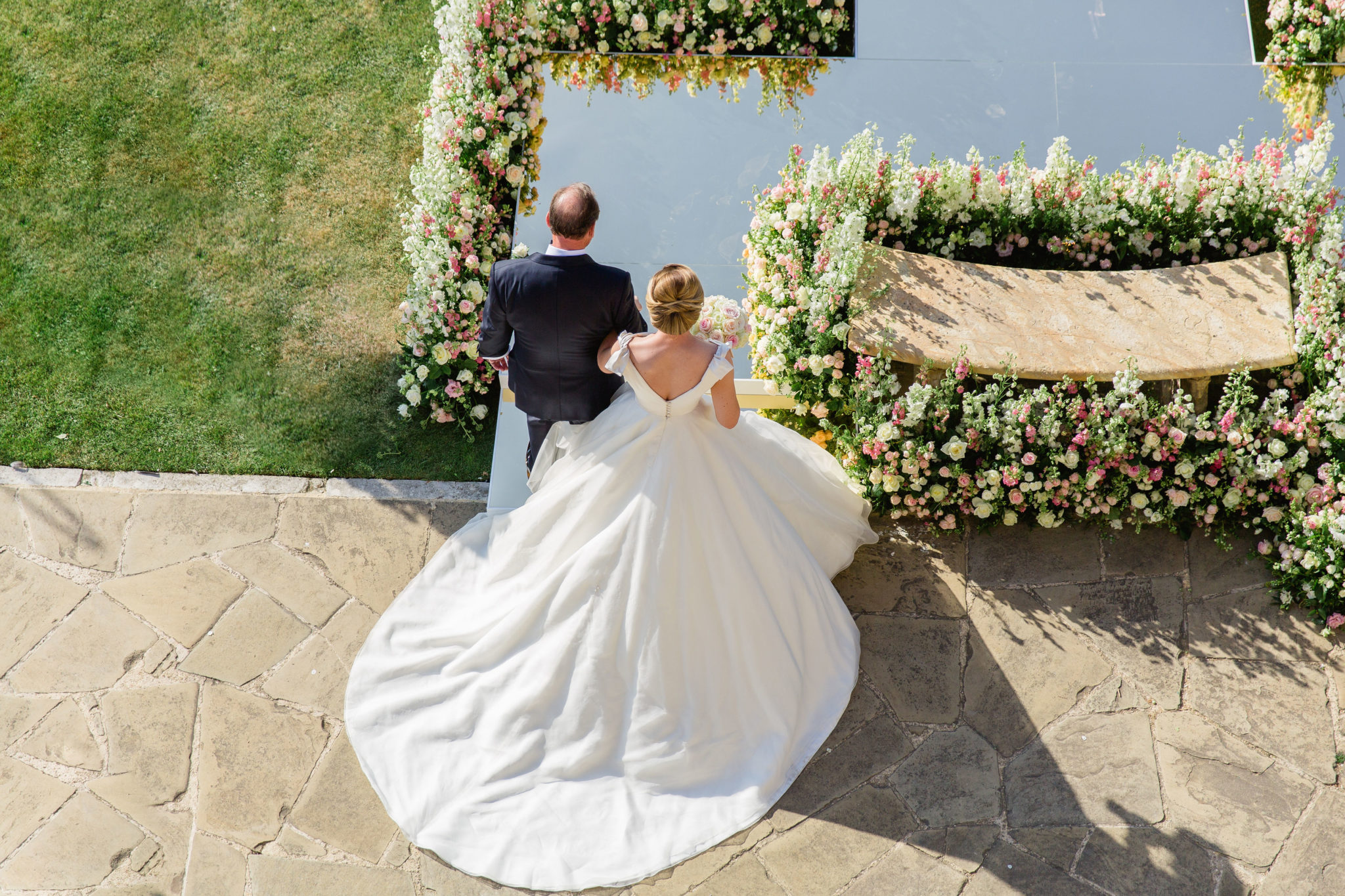 Photo Credit: Roberta Facchini
"Brides want an explosion of colour, texture and pattern, and above all else they want originality. We are working with them to create dresses that are more adorned, working with decorative fabrics that are of the highest quality. We are adding more layering, more overlays, and more capes and jackets."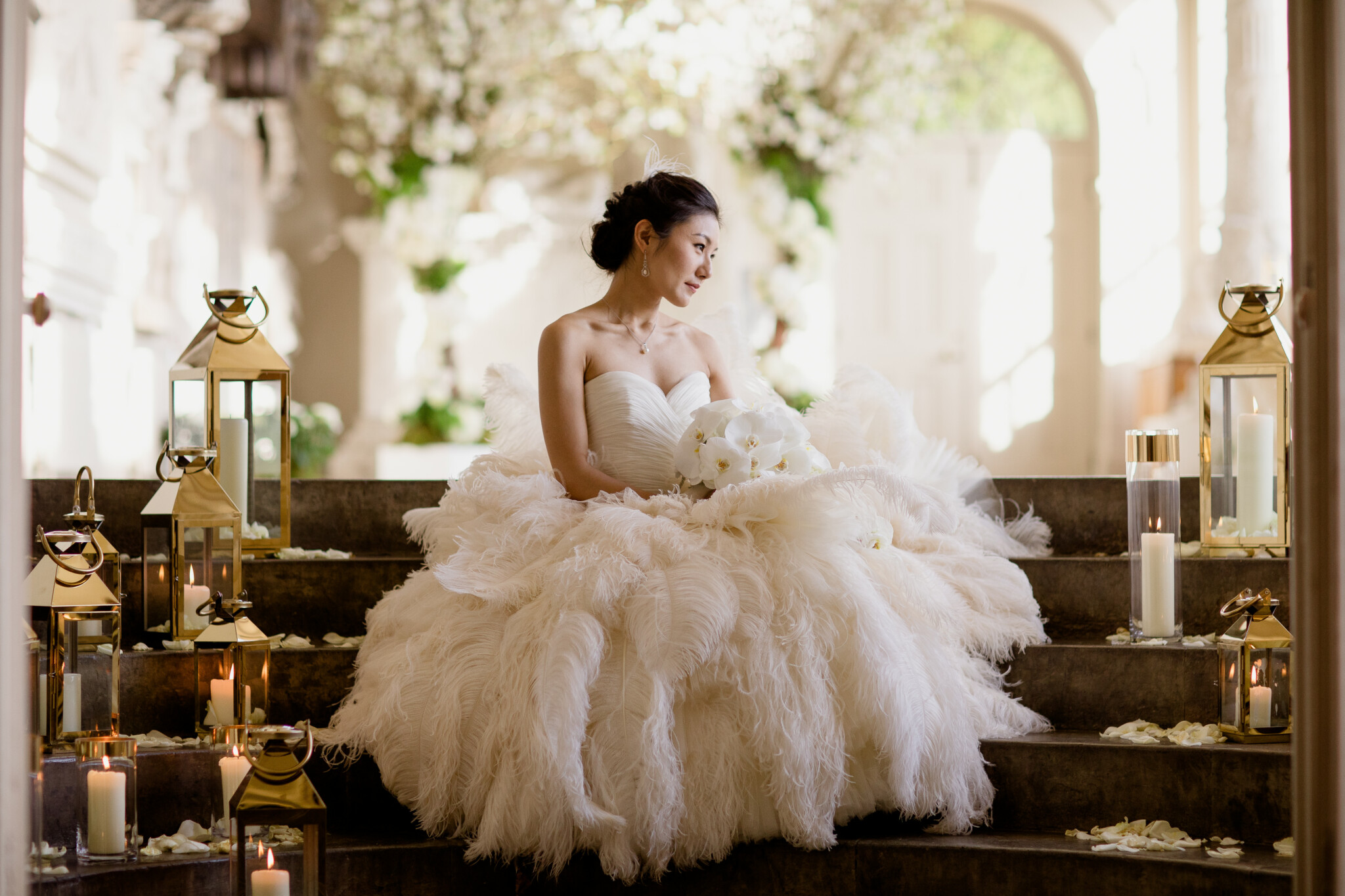 "We are seeing a move away from less is more, and whyever not? Your wedding dress is the most important dress you will wear in your whole life, representing such a monumentally important moment. Add to that the result of a build-up of emotions, as many brides have waited such a long time to finally tie the knot."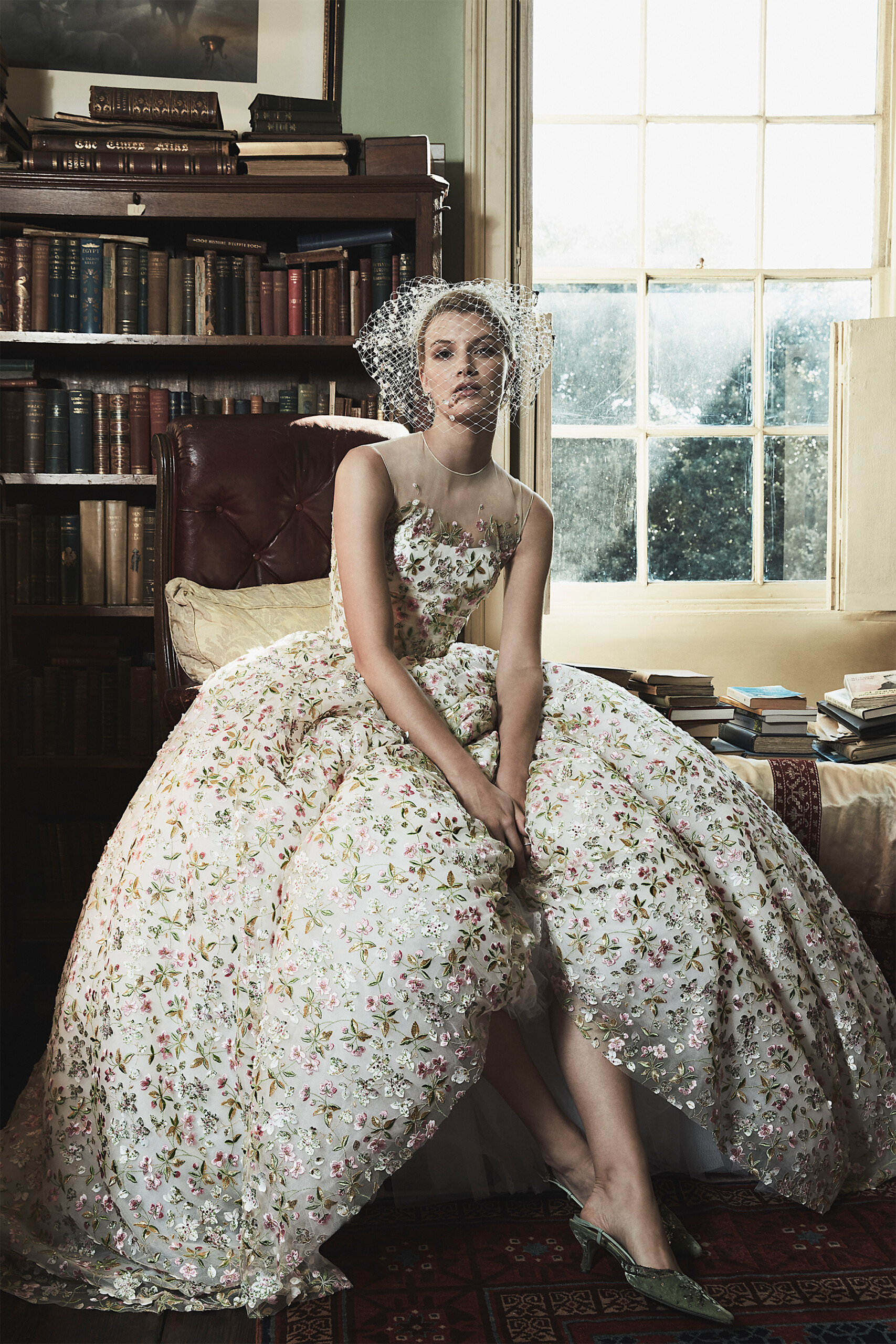 "We are bursting with ideas and we feel more passionate than ever that brides' utopian ideologies should become a reality. More is more for bridal style this year, which is a very exciting, heart-warming concept. Creating these fairy-tale dresses is a dream."
Phillipa Lepley is recognised globally as a leading British wedding dress and eveningwear designer, renowned for bespoke couture dresses of the utmost luxury. Her wedding dress shop in London, Chelsea, has over 50 dresses, all of which have been made in England from start to finish at her atelier.