Phillipa Lepley bride Anna
Crisp white taffeta, cut to perfectly complement the bride's style and personality.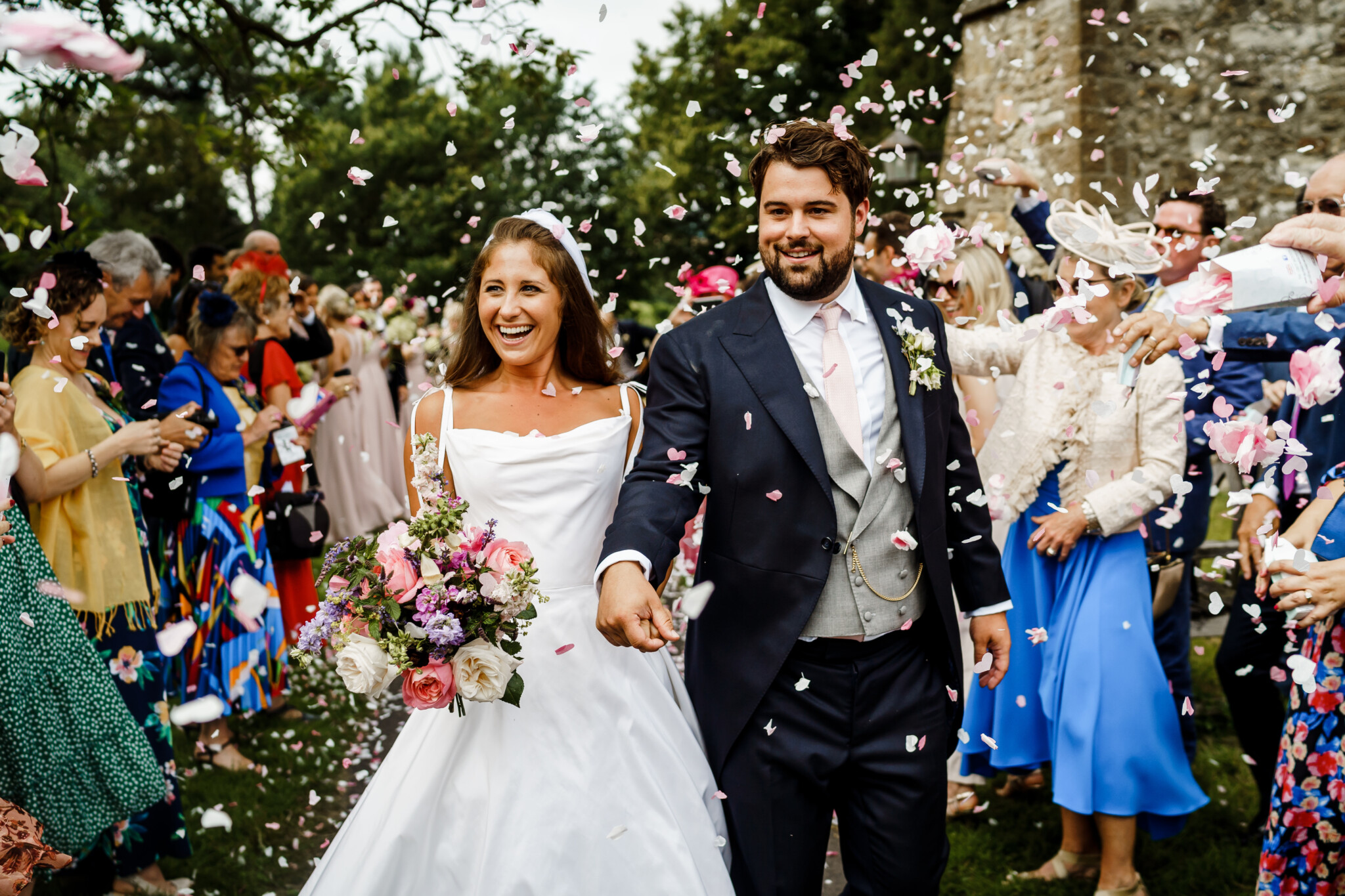 Anna married in a bespoke Phillipa Lepley wedding dress in July at her family home.
Commenting on her choice of wedding day look Anna says, "I chose this particular wedding dress because I felt this dress matched my personality perfectly – sophisticated but not too serious, traditional but also sassy – and of course unique! A combination I couldn't find anywhere else."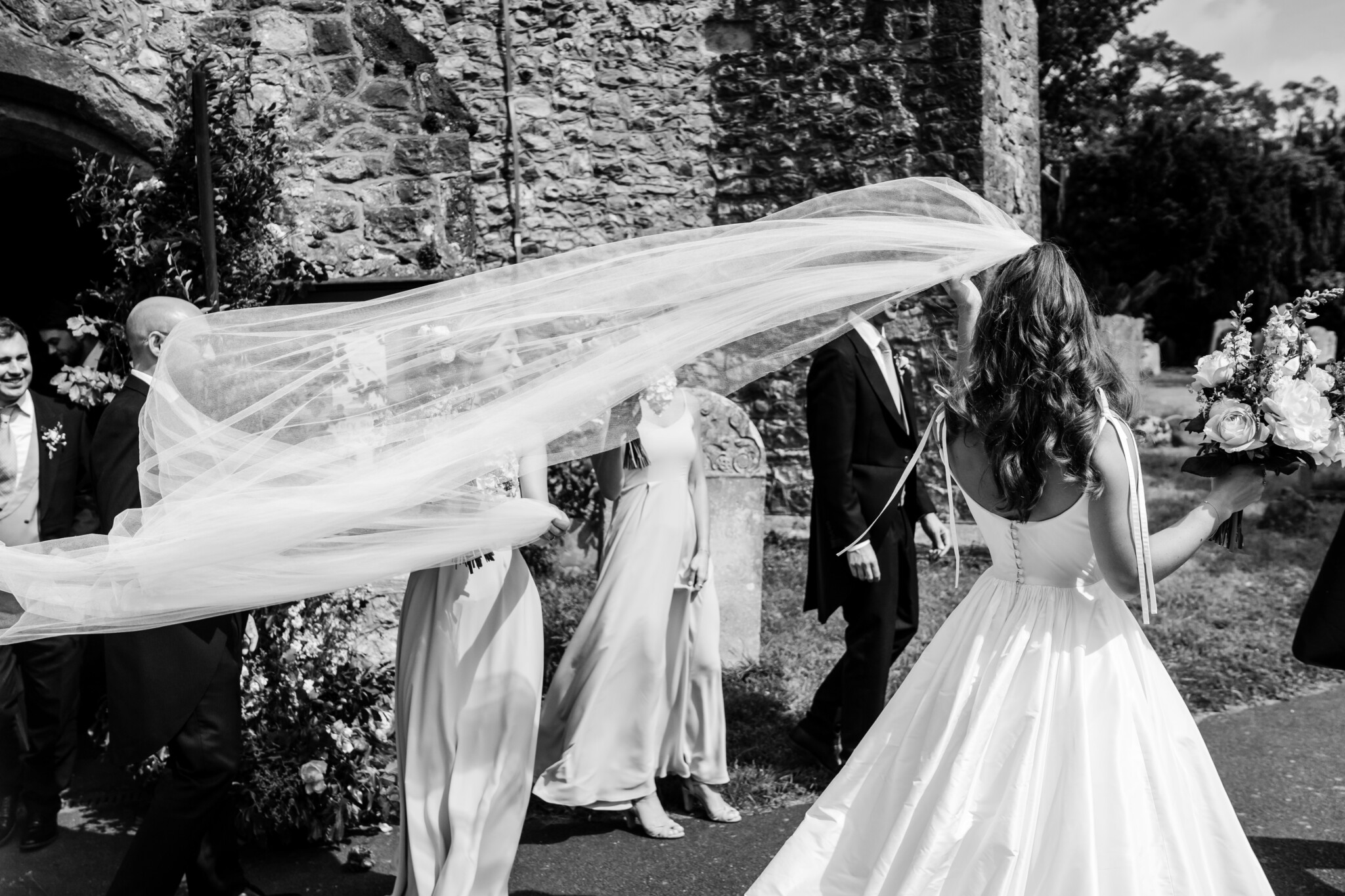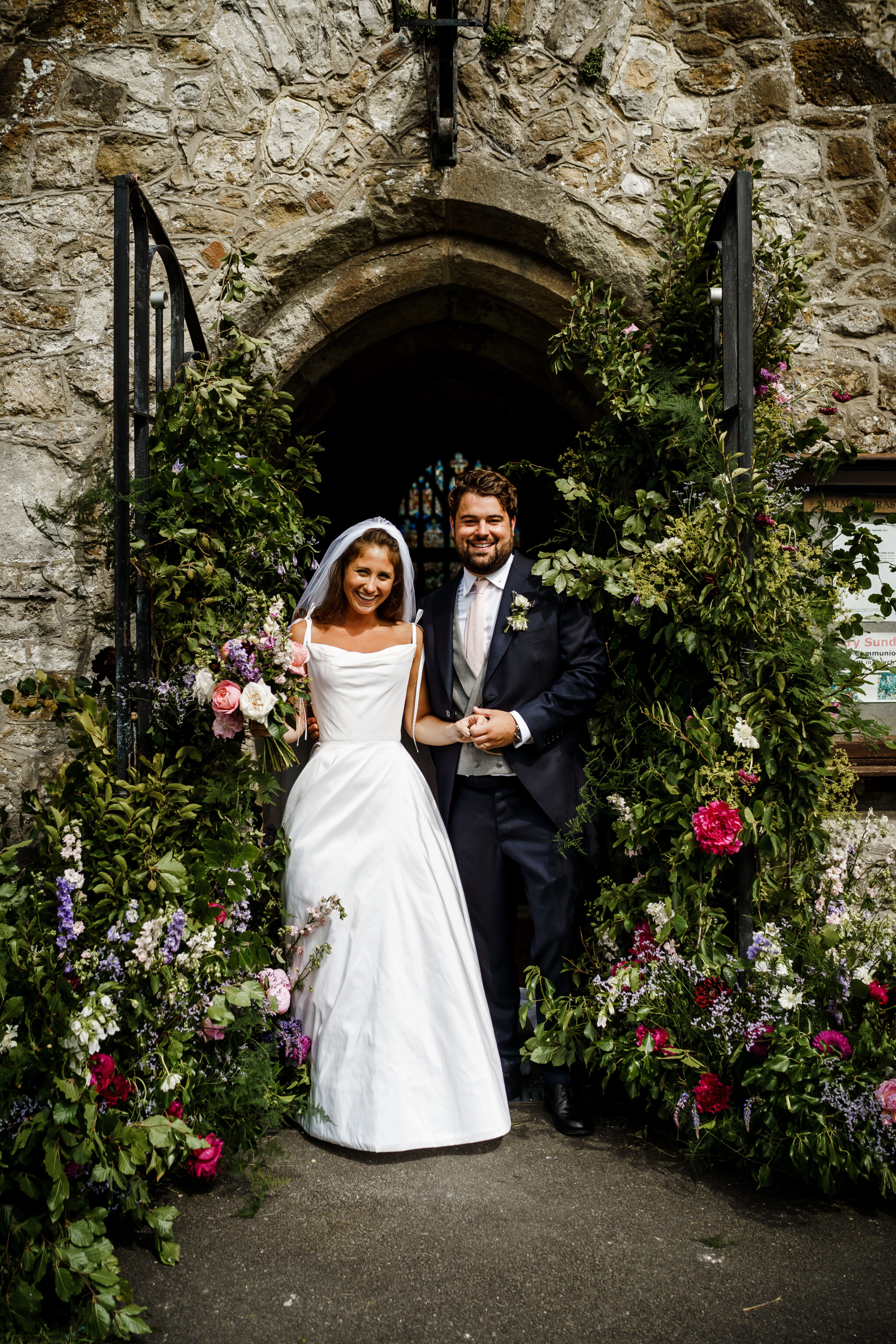 Anna's dress was created using a crisp, fresh white silk taffeta sourced from Italy, featuring an iconic Phillipa Lepley corset, A line skirt and delicate draping at the scooped bodice neckline.
Anna originally tried on the Phillipa Lepley sample wedding dress in pink at the Chelsea shop and immediately fell in love with the style and shape before selecting a white taffeta to create her own bespoke dress in. She says, "I'm quite short so a bespoke dress was a must for me. I had tried on so many wedding dresses at other boutiques and none of them felt special enough or were at the same calibre as at Phillipa Lepley."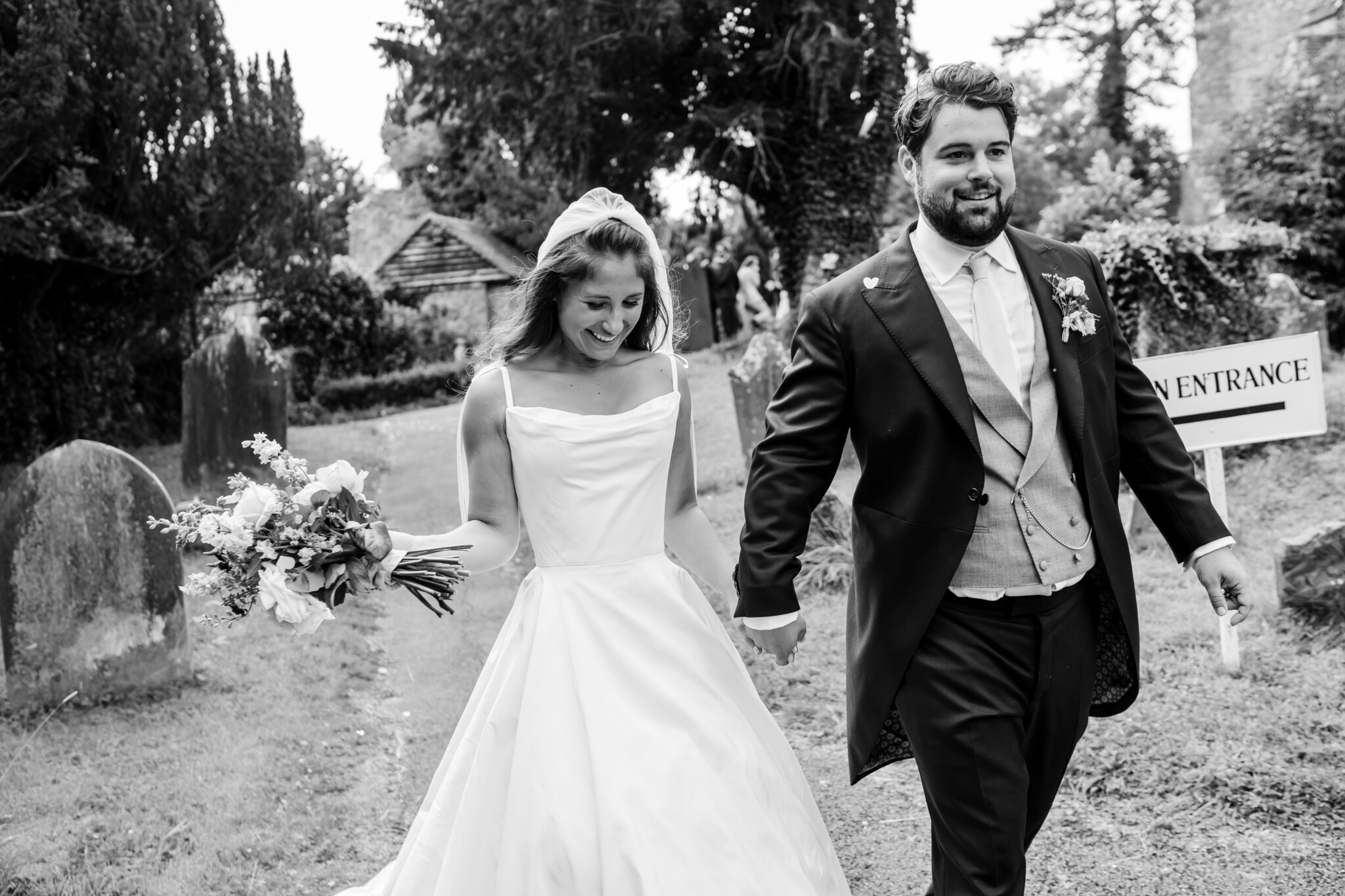 Opting for a totally couture dress ensured that every detail, even to the nearest millimetre, was made specifically to Anna's body. She says, "The fact that they make the dress fit to you rather than the other way round makes sure every angle is perfect on the big day!
Phillipa and Anna share a love of bows, featured perfectly in her bespoke wedding dress. Bows were hand tied at the shoulders with long ties to create life and movement, and Anna's white silk tulle veil even featured an additional bow, created especially for Anna to wear into the evening.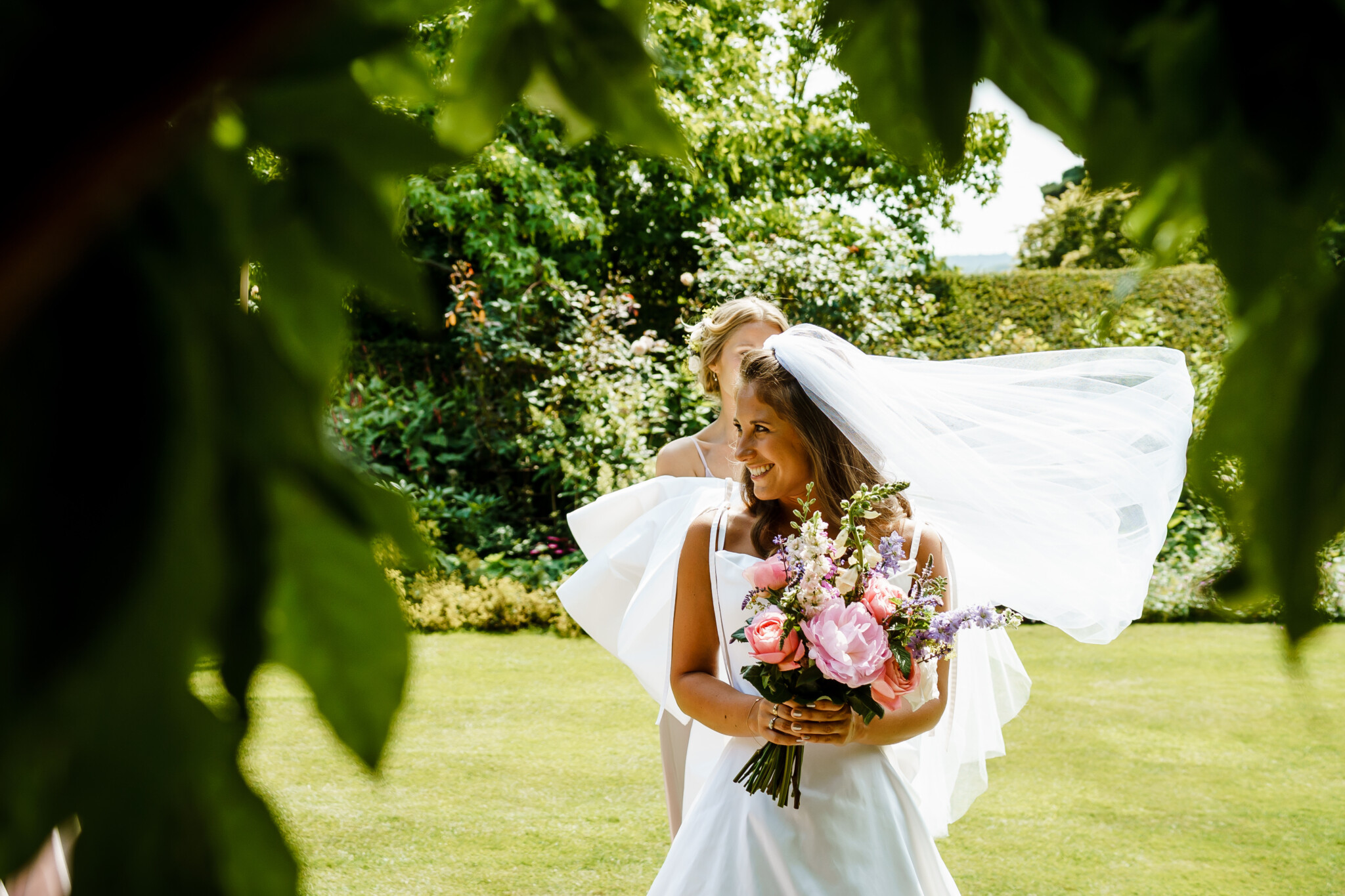 "The team also very kindly made a bespoke bow for me last minute – only days before the wedding! I decided I wanted to switch up my look for the wedding party, and I was absolutely thrilled with it!" 
Offering advice to other bride-to-be's, Anna says: "If the dress is the part of your wedding you would like to be absolutely perfect, then choose Phillipa Lepley! Oh – and make sure you choose the right groom too!"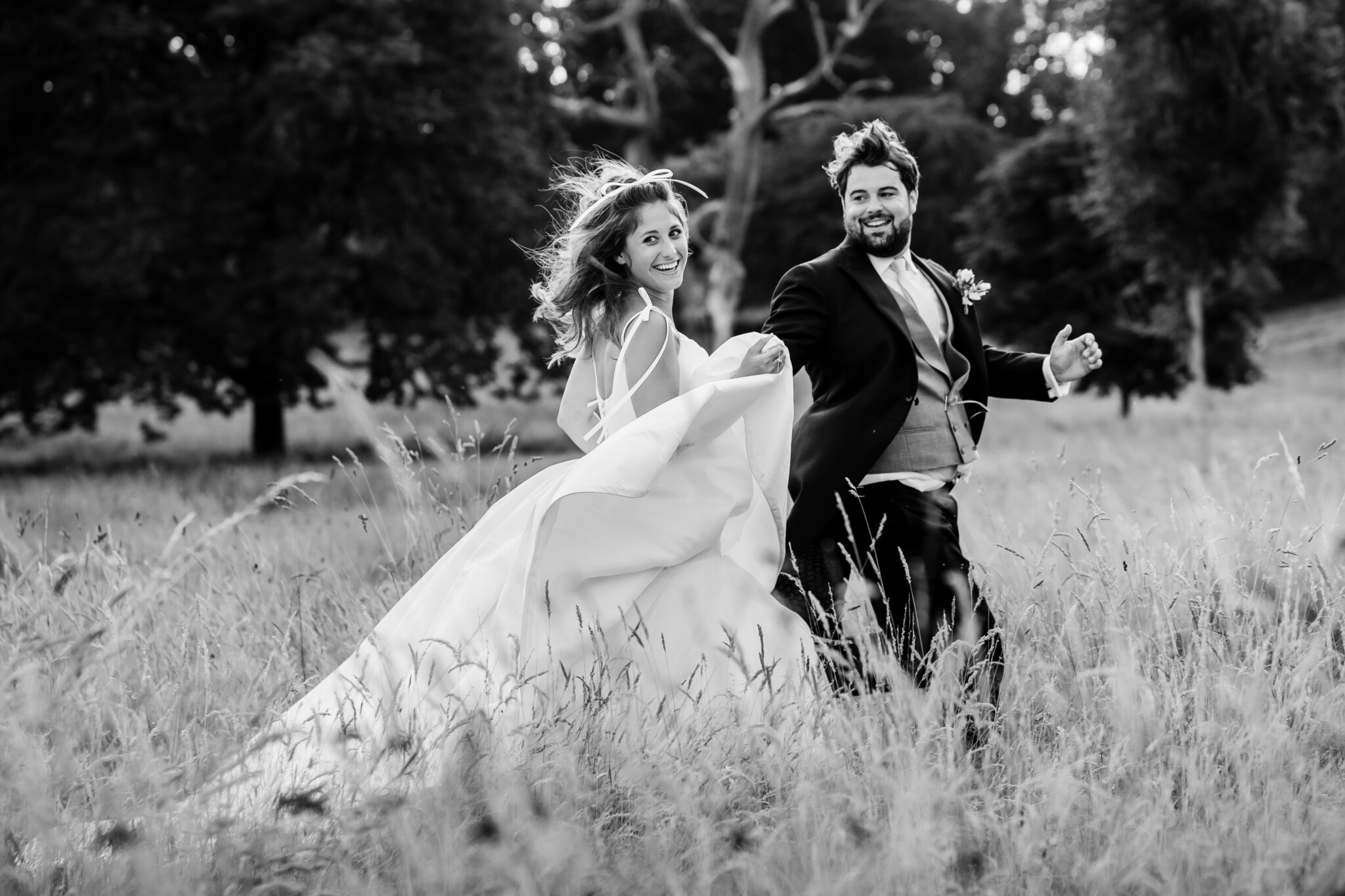 Phillipa Lepley is recognised globally as a leading British wedding dress and eveningwear designer, renowned for bespoke couture dresses of the utmost luxury. Her wedding dress shop in London, Chelsea, has over 50 dresses, all of which have been made in England from start to finish at her atelier.