Phillipa Lepley bride Annabel
As soon as Annabel started looking at wedding dresses, she fell in love with the timeless and feminine Phillipa Lepley styles. She says, "Once I had been to the store, felt the materials and experienced the way the dresses fit for myself, I knew I had found my dream dress."
Her lasting memory from the experience of having a Phillipa Lepley couture dress made will be watching the process across her various fittings to get the perfect fit: "It was amazing, and I have so much admiration for the team who make this happen. Sharing some of these moments with members of my family and my bridesmaids in the run up to the wedding was really special and something I will never forget."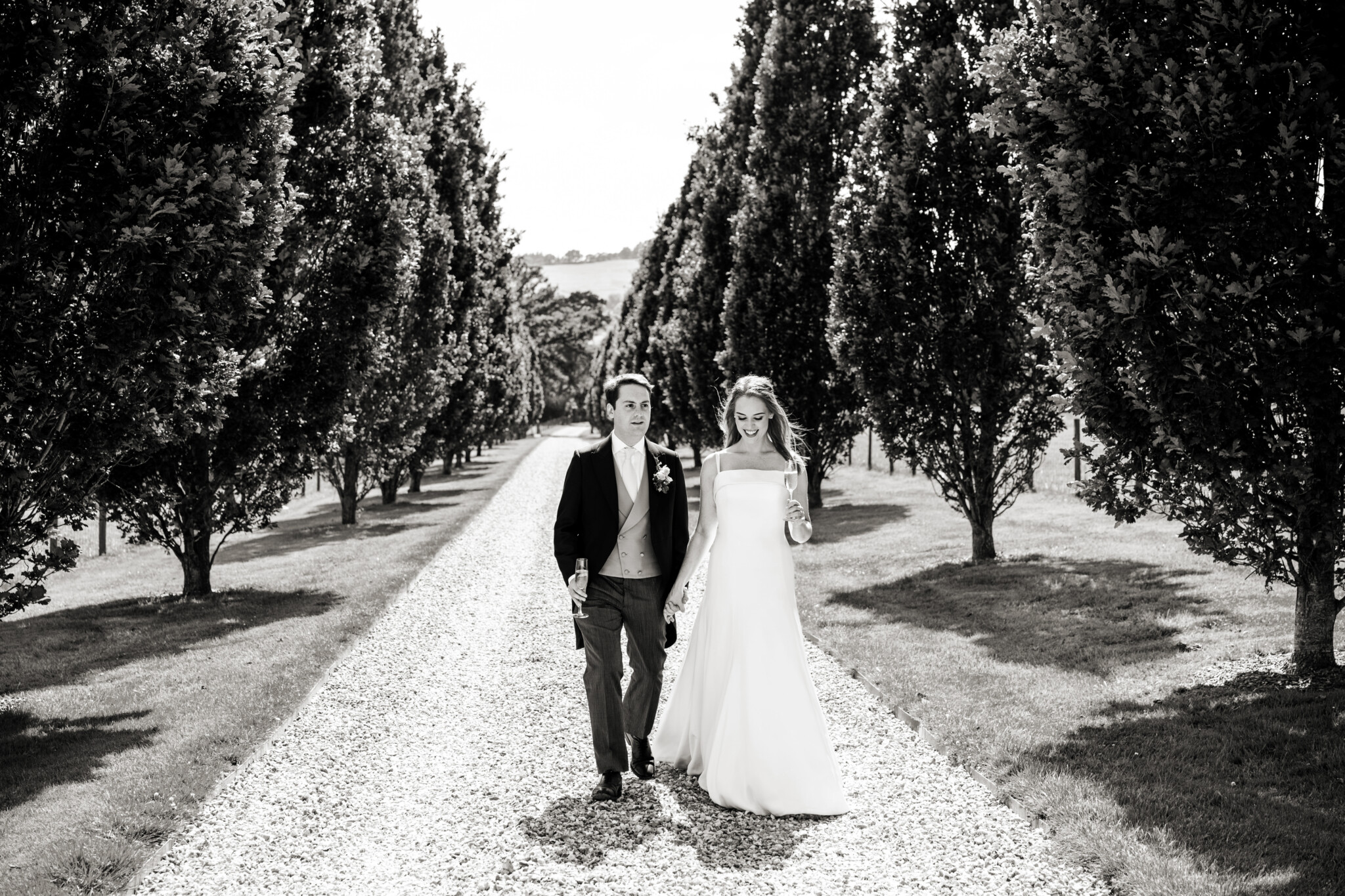 Annabel's dress was cut in the finest silk crepe, closely fitted through the corseted bodice and high hips before flowing to a full, undulating skirt and sumptuous long train. The neckline of the dress was crowned with a deep duchess satin band and slender straps in a warm, glowing ivory. The contrast of fabrics, clean crisp neckline and seam details elevate this 'simple' style of dress to feel effortless yet incredibly refined.
"My dress was beautiful, elegant and classic, and it fit me perfectly. It felt so special and it completely lived up to such a meaningful occasion."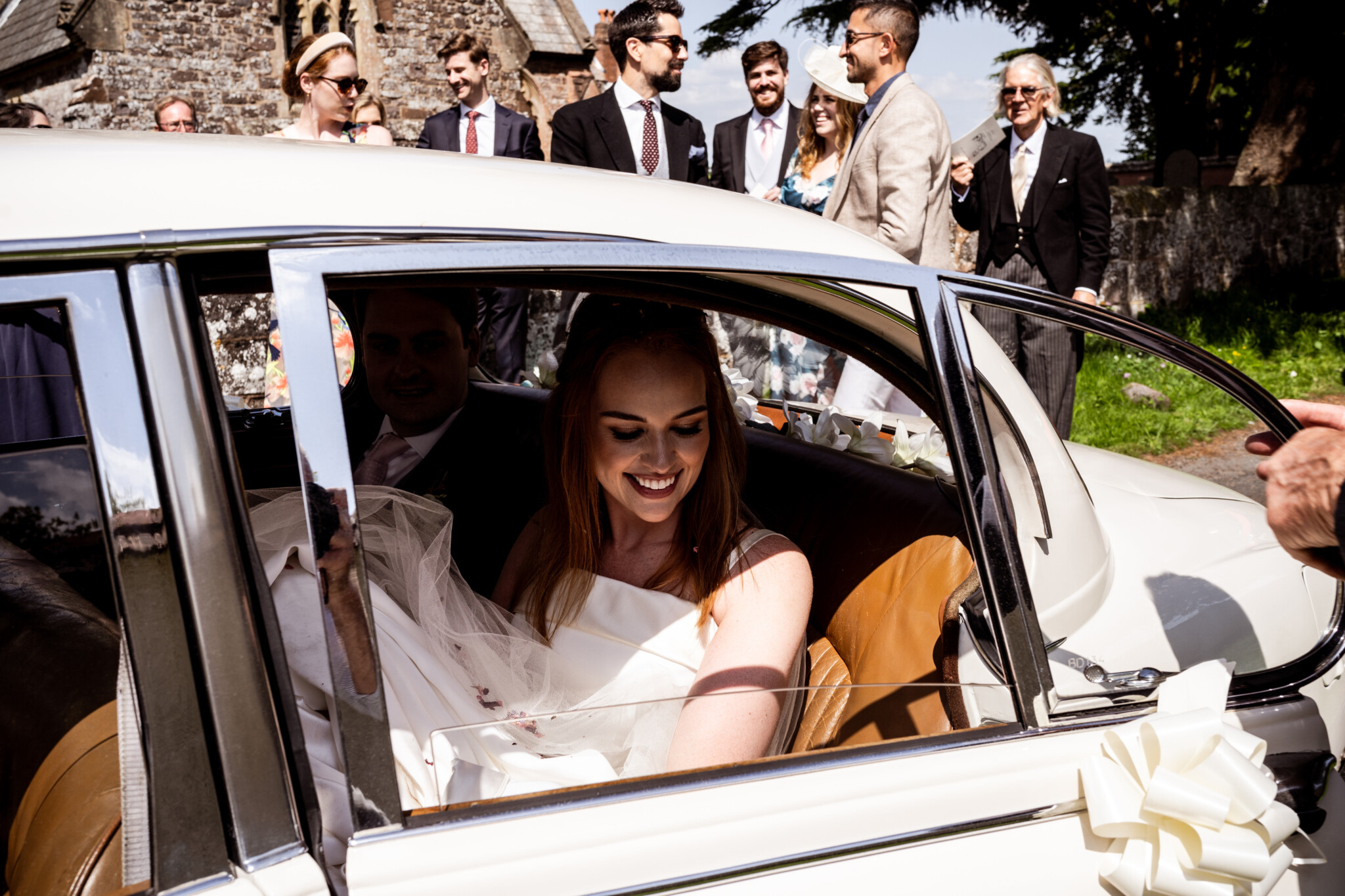 Annabel chose to create her dress with Phillipa Lepley because of the renowned reputation and the beautiful range of designs that are on offer. She says, "It was incredible to work with such a talented team. I live and work in London, so I was very happy to have my wedding dress made here in my hometown."
Her most treasured memories from the wedding day include the ceremony. "I will never forget walking down the aisle with my Dad. I was really nervous all morning, but I felt immediately happy and excited when I saw my husband to be and we started the celebrations!"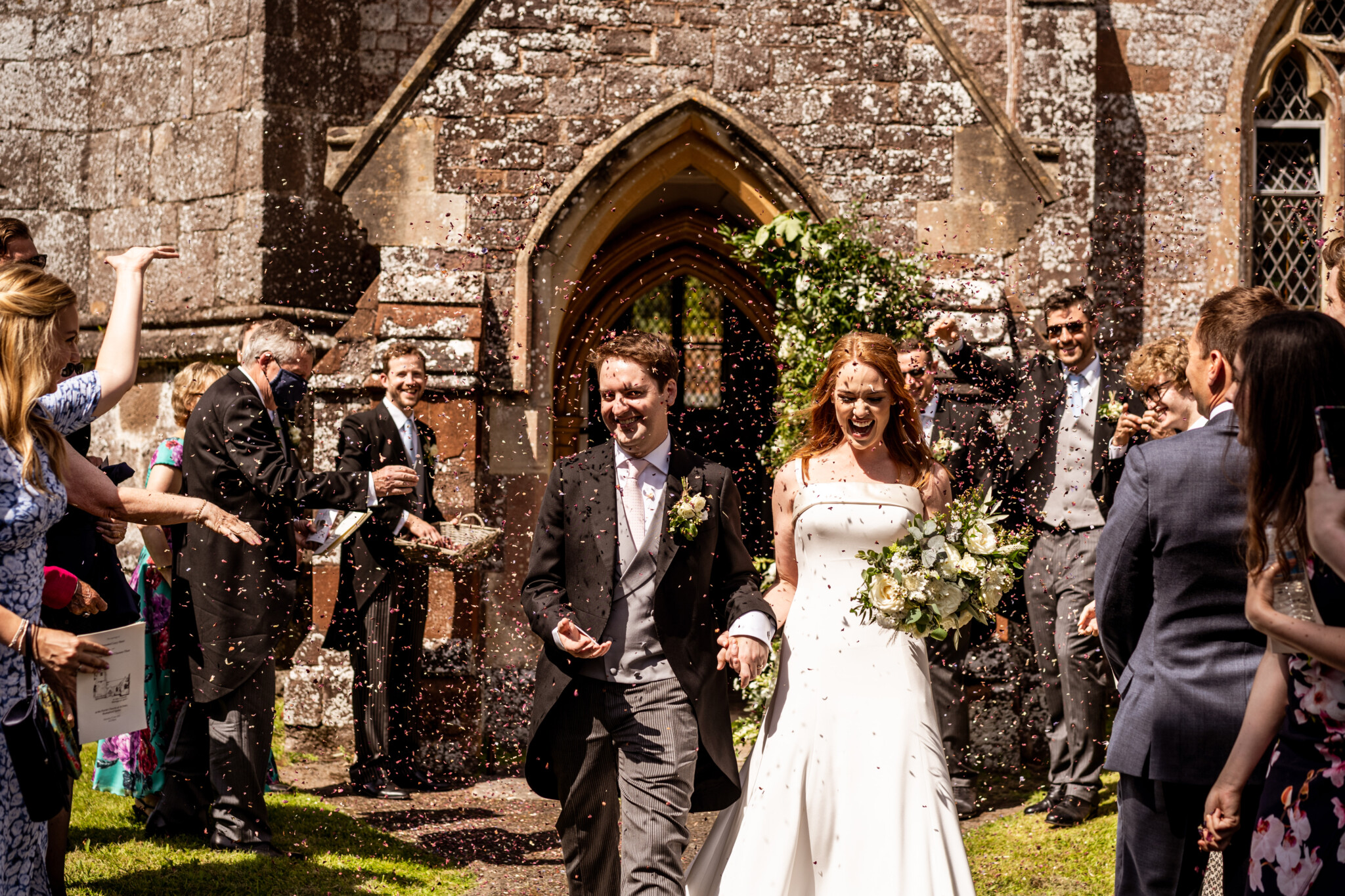 When asked what advice she would give to other brides planning their weddings now Annabel says, "Enjoy the process as much as you can – it can feel like a lot to organise but it's such a special time and you will look back on the months leading up to your wedding with great fondness." 
Photography: Allister Freeman
Phillipa Lepley is recognised globally as a leading British wedding dress and eveningwear designer, renowned for bespoke couture dresses of the utmost luxury. Her wedding dress shop in London, Chelsea, has over 50 dresses, all of which have been made in England from start to finish at her atelier.