Couture Satin Collar Wedding Dress
"The amazing thing about this dress is it made me feel so confident. I just loved the way it looked. I loved the way I felt in it." Lorna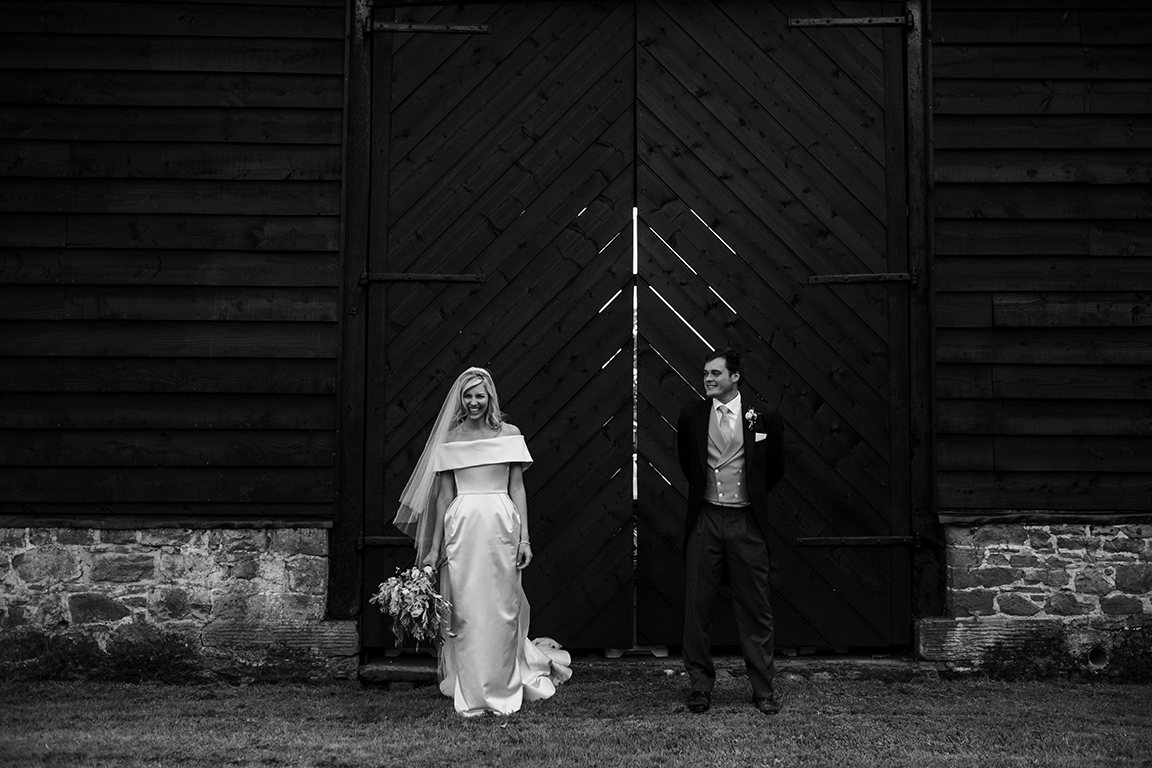 When she got engaged, it was a friend of Lorna's – who obviously knew her very well – that suggested she went to Phillipa Lepley to look for her wedding dress. "She had worked with the team before and told me that there is no comparison," said Lorna.
Living in Hertfordshire, Lorna planned a two-day wedding dress shopping trip to London with her friends. "I booked every bridal boutique from Mayfair to Notting Hill," she told us.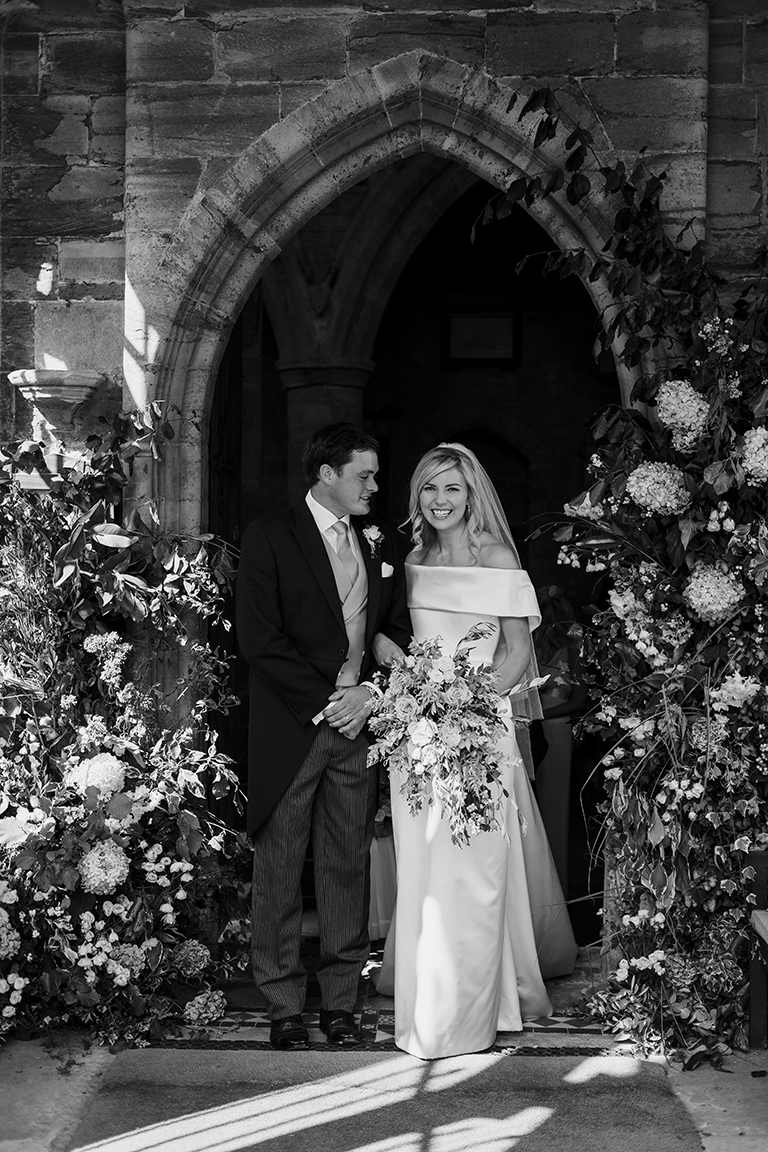 "Phillipa Lepley was the first appointment on the first day and as I soon as I was walked in I was drawn to my dress. I had never seen a dress like it before."
It was the Sabrina Satin Collar dress stood out for Lorna. Created in Italian heavyweight duchess satin, and with our signature Phillipa Lepley corset built within, the wide off-the-shoulder collar and crisp 'knife pleats' at the waist gave a fabulous, striking silhouette.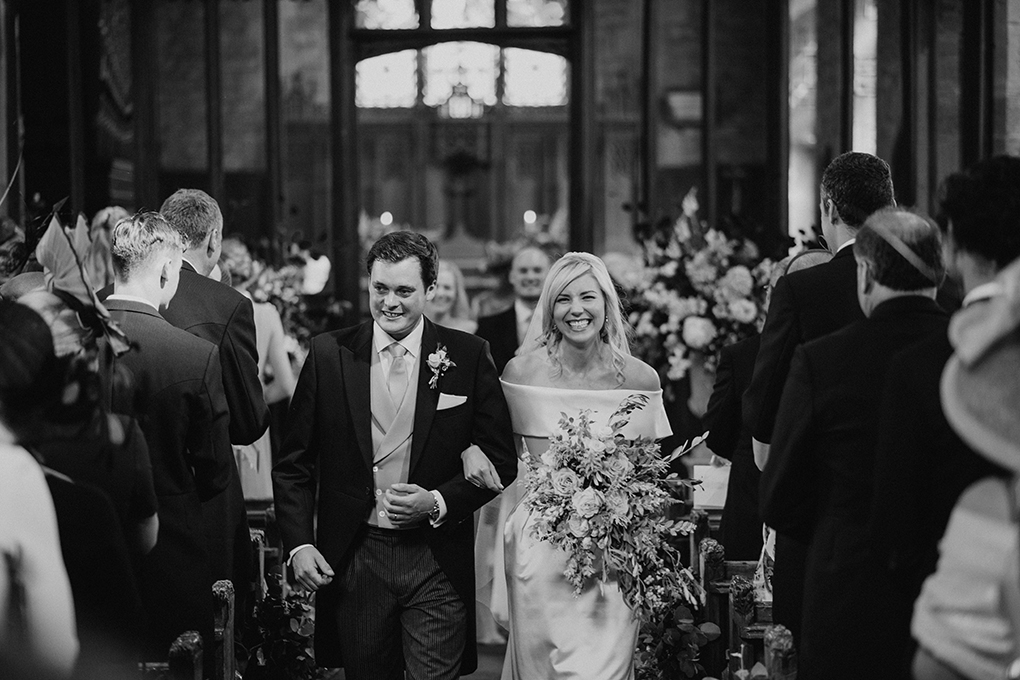 The slim, inverted tulip shape skirt and sweeping long train gave the perfect balance between clean, modern lines and fairytale magic.
"The corsetry is amazing and the dress made me feel glamorous and bold at the same time, it made me feel so confident. I just loved the way it looked, I loved the way I felt in it," she said.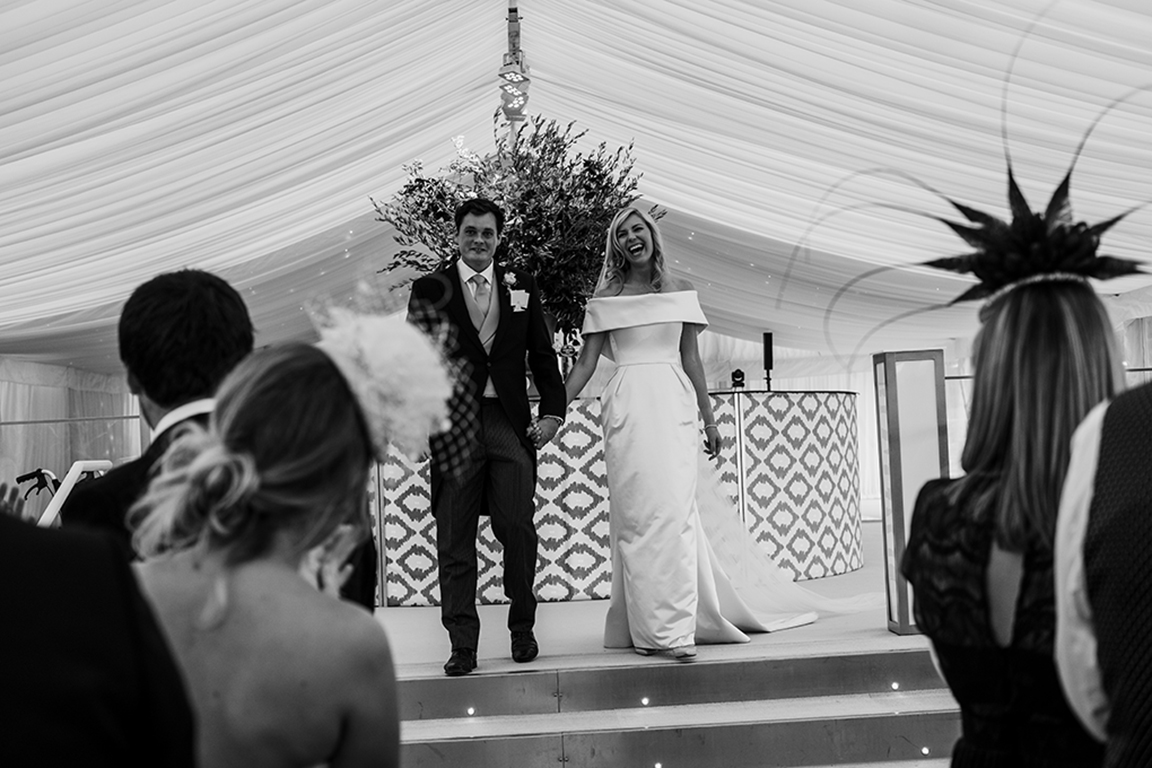 Lorna had originally thought she wanted a classic wedding dress; she told us she imagined something fitted at the waist with capped sleeves and a fuller skirt. "Because I'm tall I actually felt too much of a presence in a fuller skirt. With the Sabrina Satin Collar I got the look of grandeur with the long train, and high glamour with the skirt without it being too big."
"I had been very nervous about the expectation of finding the dress and standing in front of my friends, almost more so than the prospect of walking down the aisle. But when we were greeted by Ania [a member of the Phillipa Lepley team], she was just so calm and welcoming, she made me feel a million dollars."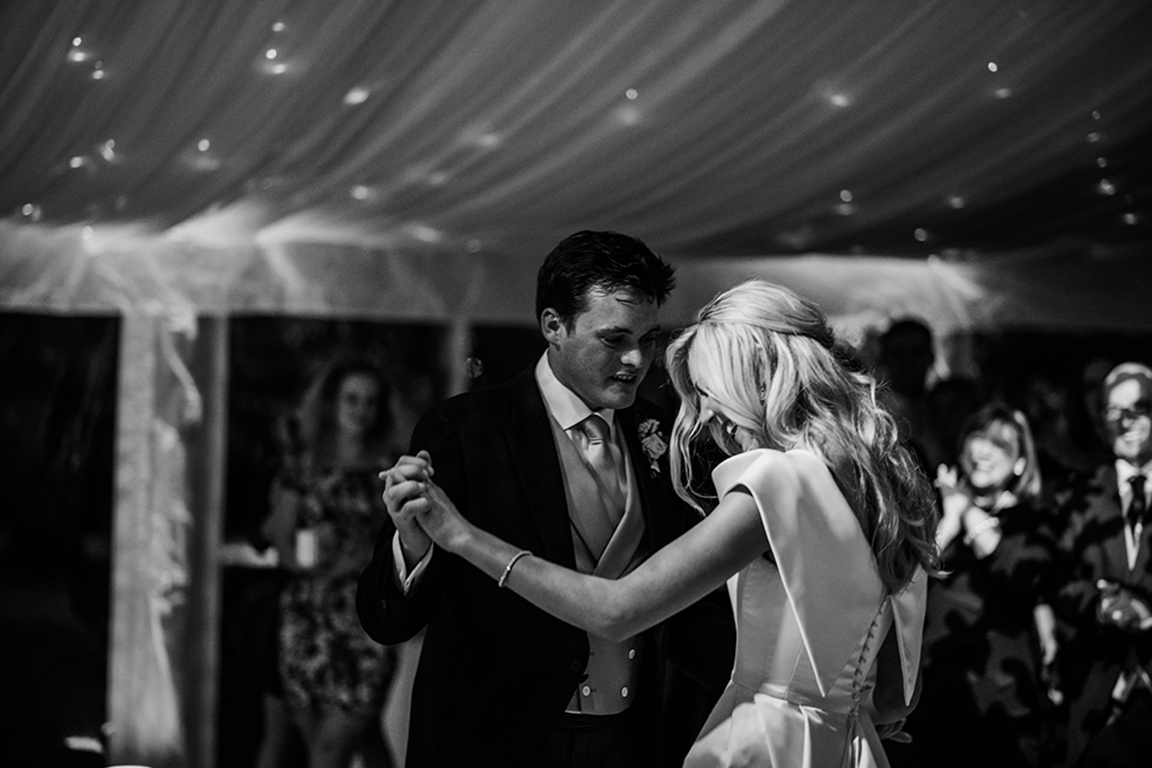 After all the wedding dress appointments Lorna and her friends went to The Lanesborough for Champagne, where each told her their favourite dress of the day. "They all said it was the Phillipa Lepley dress!"
Lorna then came back to us at our Chelsea shop and tried on the Sabrina Satin Collar again, this time without anyone else. She explained that "Ania gave me a moment on my own so I could just sit and walk around in the dress, to see how I felt about it, without being influenced by other people. That was how I knew it was the 'one'."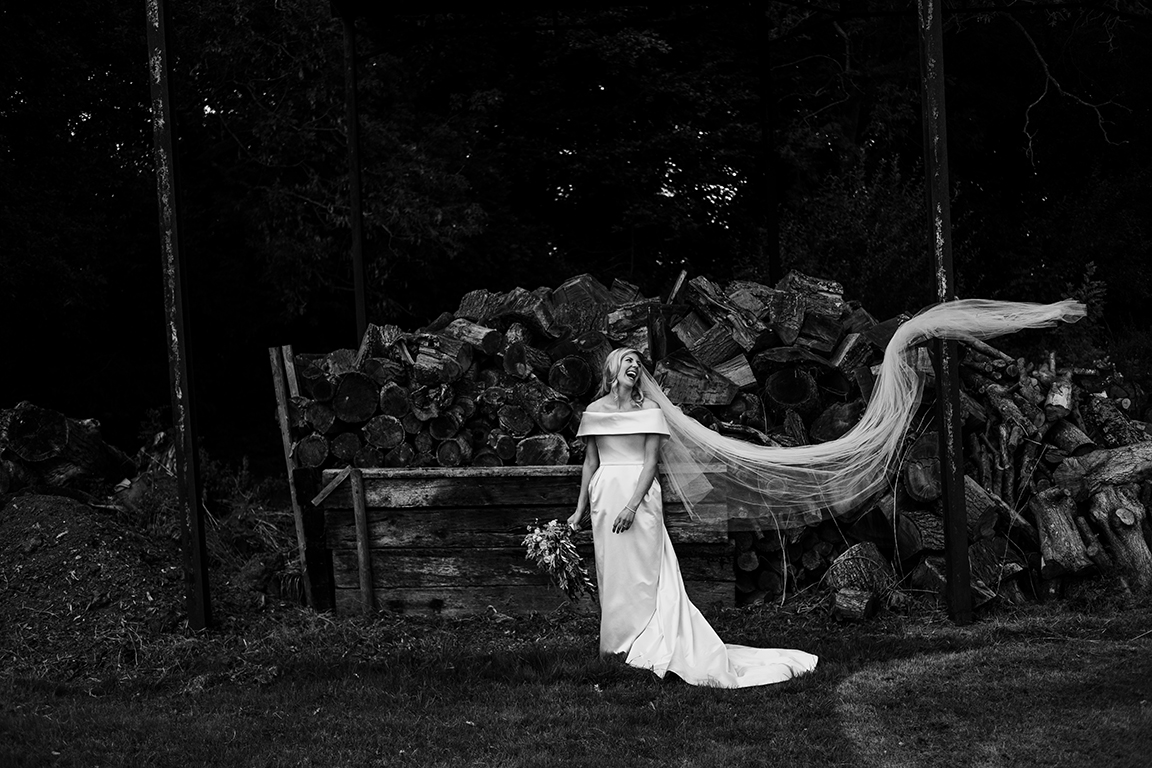 Phillipa Lepley is recognised globally as a leading British wedding dress and eveningwear designer, renowned for bespoke couture dresses of the utmost luxury. Her wedding dress shop in London, Chelsea, has over 50 dresses, all of which have been made in England from start to finish at her atelier.
SaveSave
SaveSave
SaveSave
SaveSave
SaveSave
SaveSave
SaveSave
SaveSave
SaveSave
SaveSaveSaveSave
SaveSave