A Real Life Princess Bride
" When I was a little girl I used to sit on our porch and wait in a wedding dress that I created from white fabric for my prince to come and take me away. You fulfilled and far exceeded the dream I had as this little girl. Never could I have imagined then that what I would actually wear would be so extraordinary and magical." Justine, 2019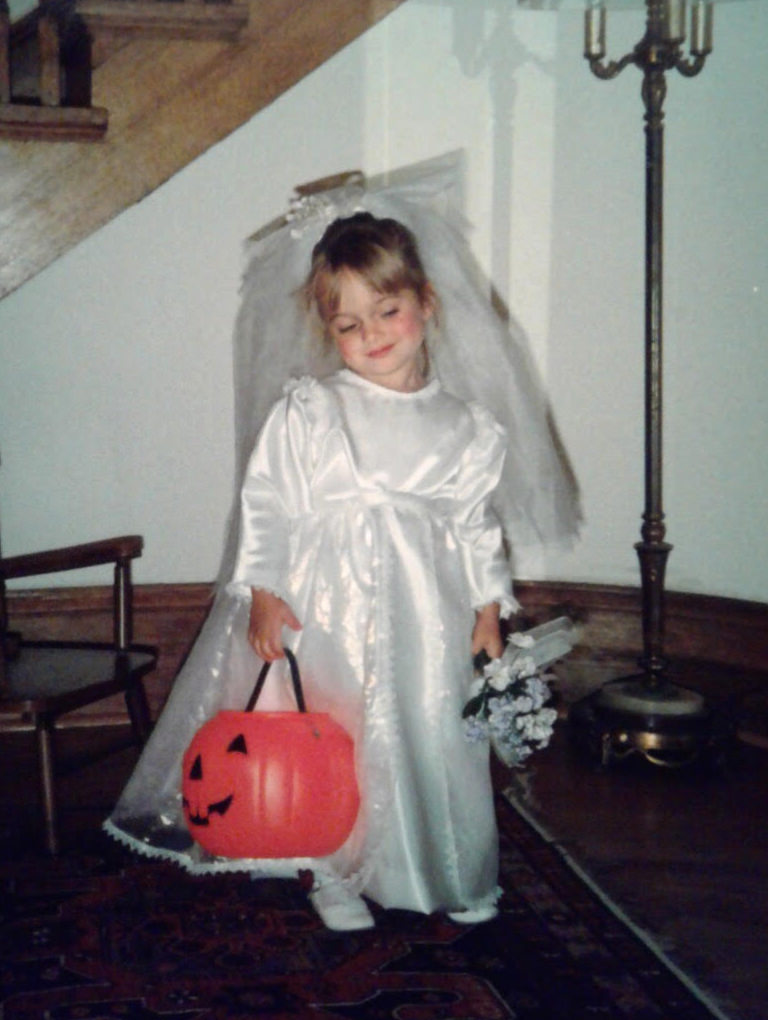 Having searched high and low for her dream wedding dress, Justine felt disappointed at not finding it and wondered if what she was looking for even existed. "I wanted a really classic, elegant, princess-like dress," she told us. And just she was about to give up, Justine was advised to come and see us at Phillipa Lepley's London shop.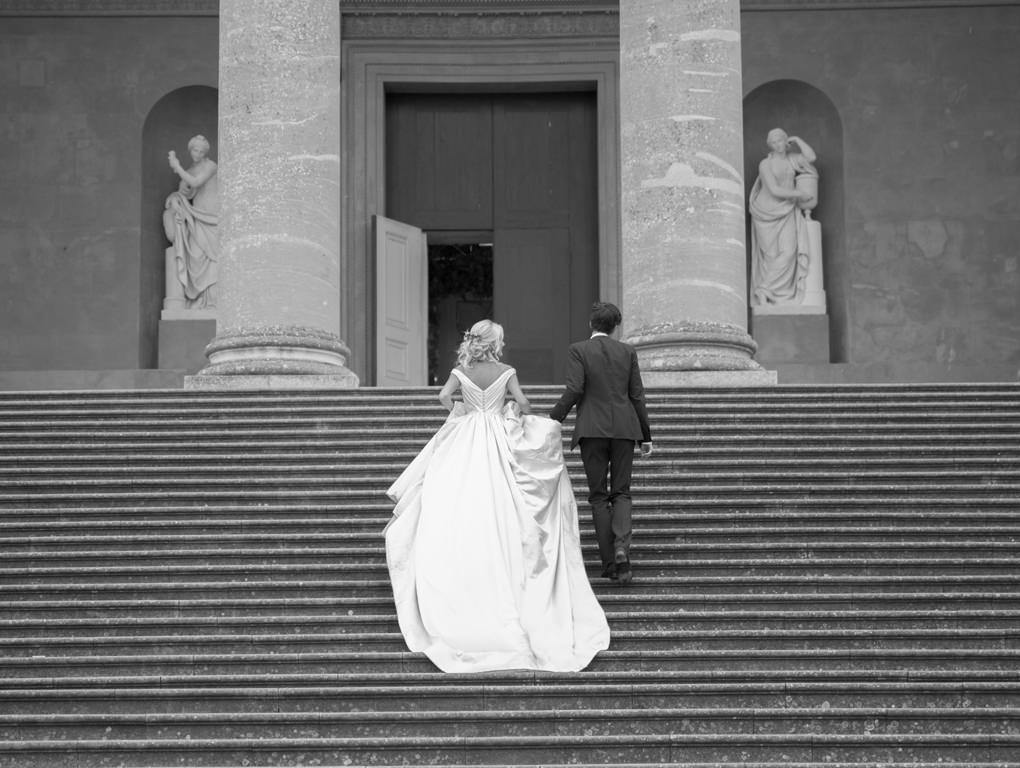 "When I walked into the Phillipa Lepley store and saw Phillipa's designs I knew they were exactly what I wanted," said Justine.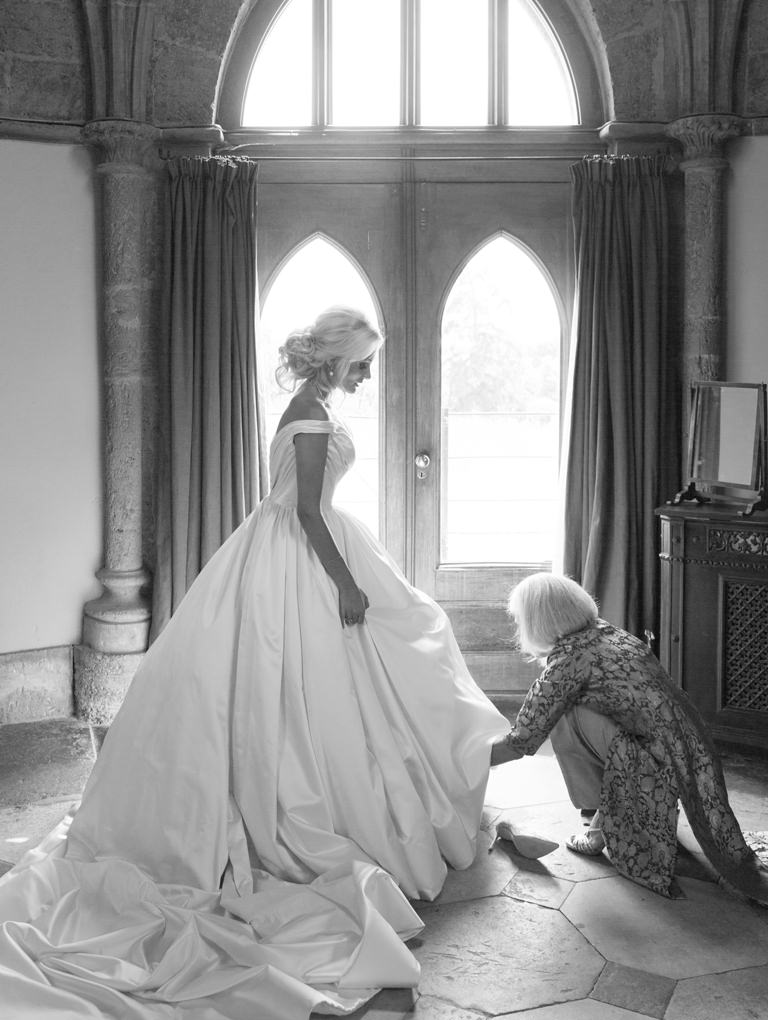 "I knew I wanted a 18th/19thCentury-style old-fashioned dress but not one that was too stuffy. I wanted a big skirt and a long train. I loved the skirt on one Phillipa Lepley wedding dress and the top of another so I tried them on together. There were so many dresses in the store that I loved it was just a matter of figuring out the design and putting my personal touch on it."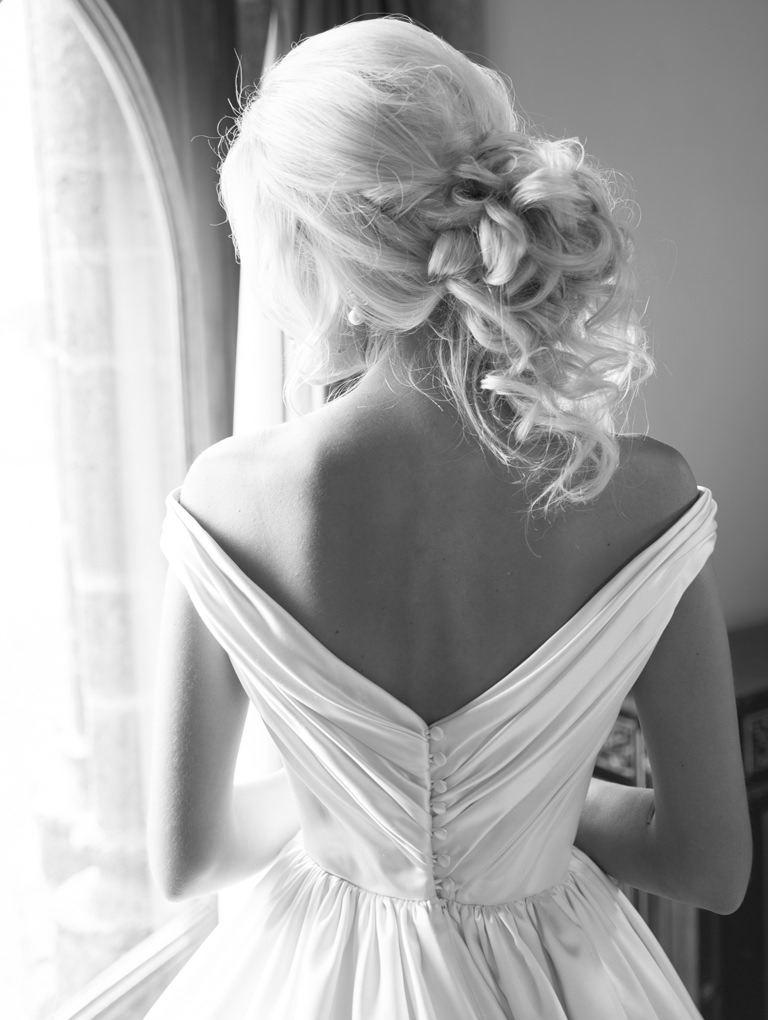 Justine combined two dresses to create the most beautiful, opulent, full wedding dress made from the most luxurious ivory Duchesse Satin. It was all about creating this very dramatic, princess-like wedding dress.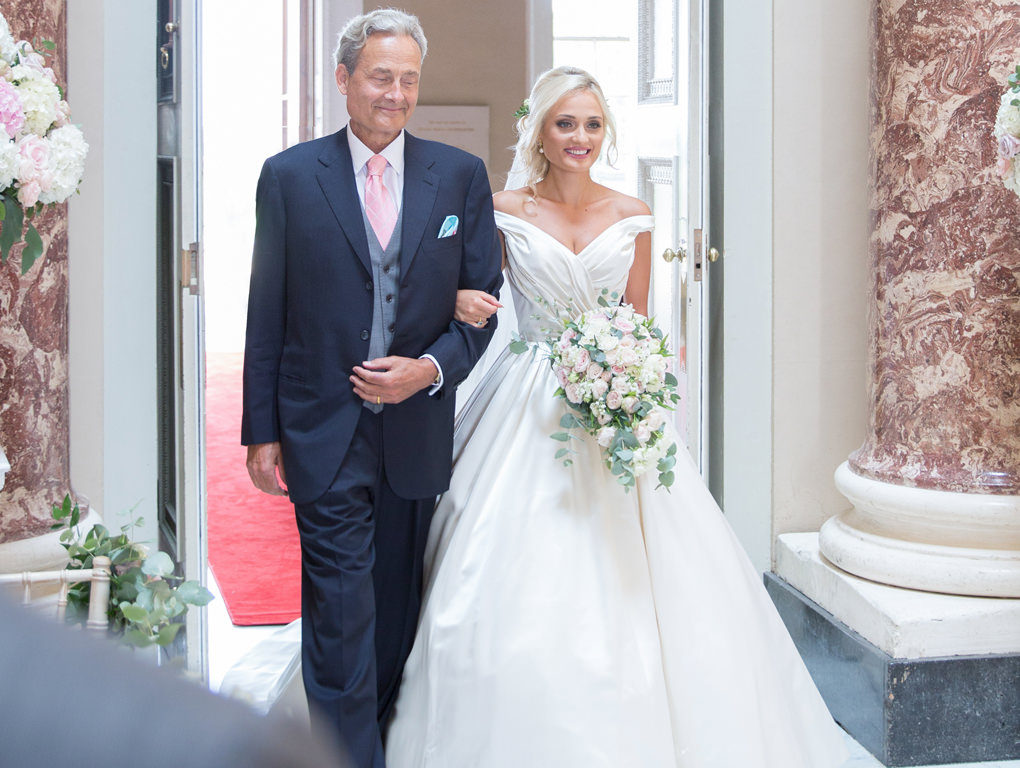 The dress had a draped cross over bodice, with a low off-the-shoulder neckline and a Phillipa Lepley signature internal corset. We added extra length to the back of the train from the skirt Justine chose and extra petticoats to make it a really full 'princess' silhouette. We also created a detachable petticoat to give added structure to the long train. Justine could remove this section for the evening when she bustled the skirt for dancing.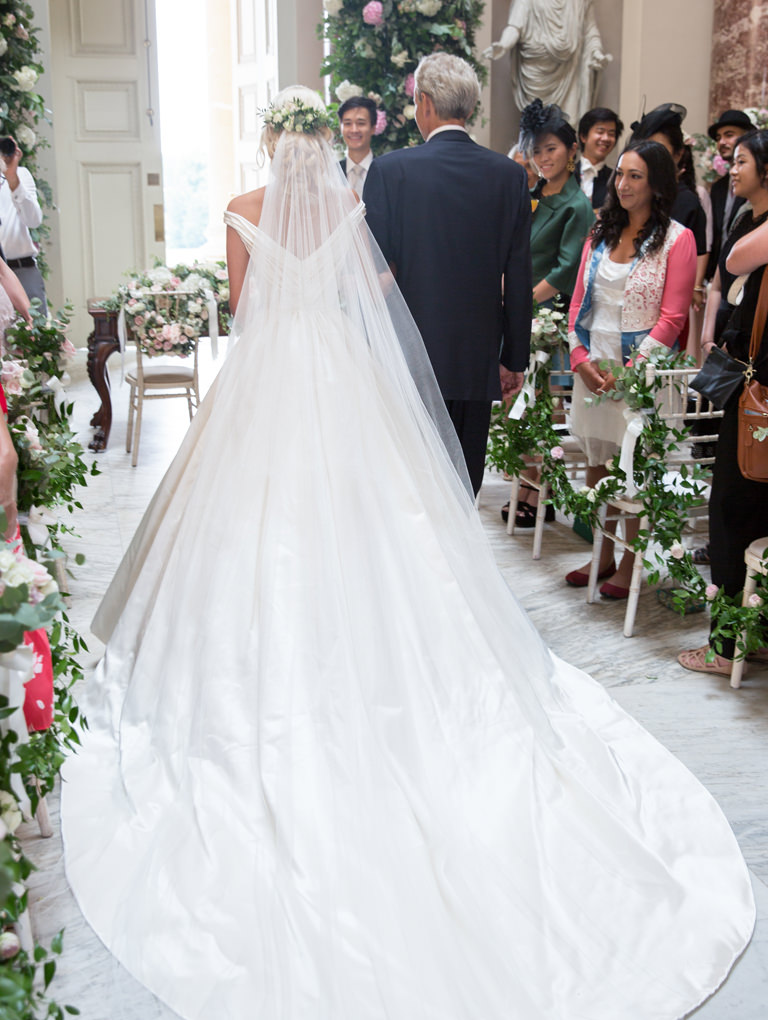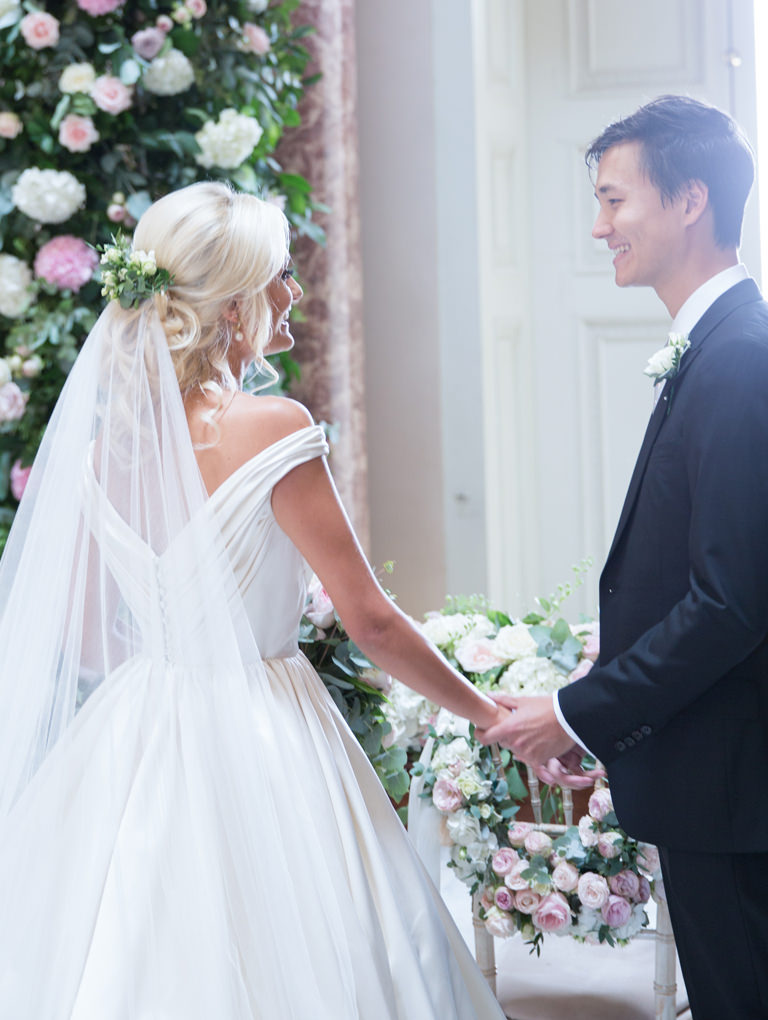 Justine told us: "I had been so excited about finding my wedding dress and then so disheartened when I couldn't find something that I liked – I thought I would never find what I had always envisaged my whole life so the experience only became thrilling when I went to Phillipa Lepley. It was the greatest joy!"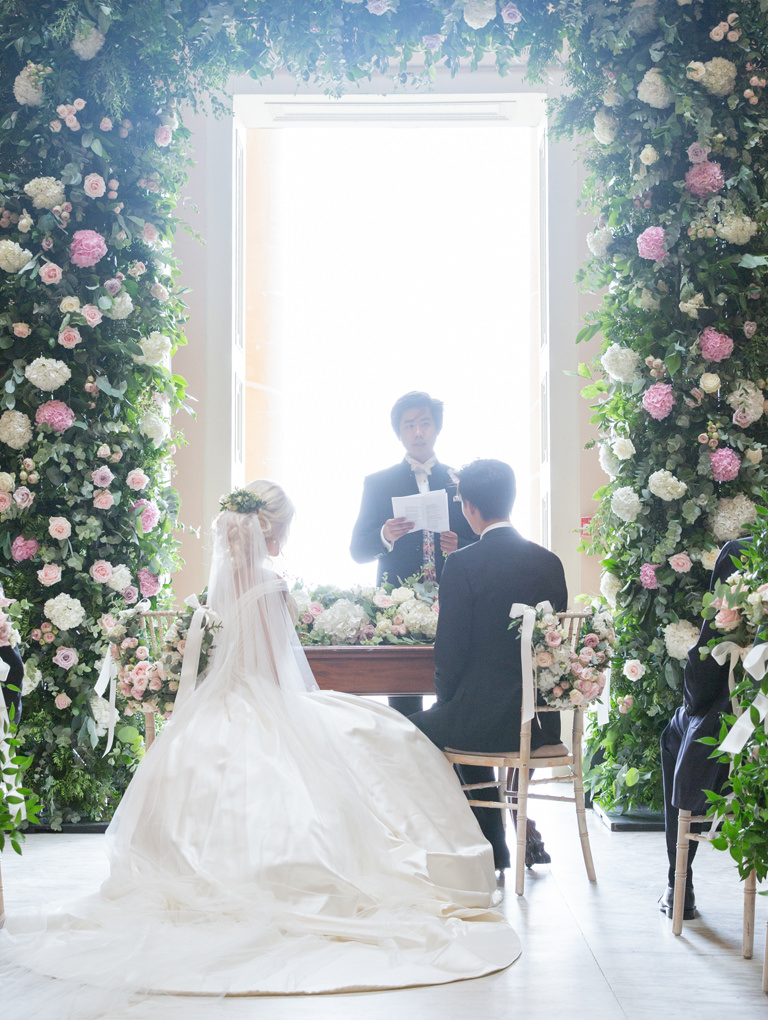 The bride had eight fittings, including two toile fittings where her low V neckline was drawn on her and made completely bespoke to her measurements. The bodice on Justine's dress was all draped by hand and moulded to her throughout the process. The Duchesse Satin that we used for Justine's dress is a rich, warm ivory colour that perfectly complemented Justine's beautiful skin tone. In this case Justine and her Mother – who is a textile conservationist – just fell in love with the quality of the fabric; we have been working with this satin for over 20 years.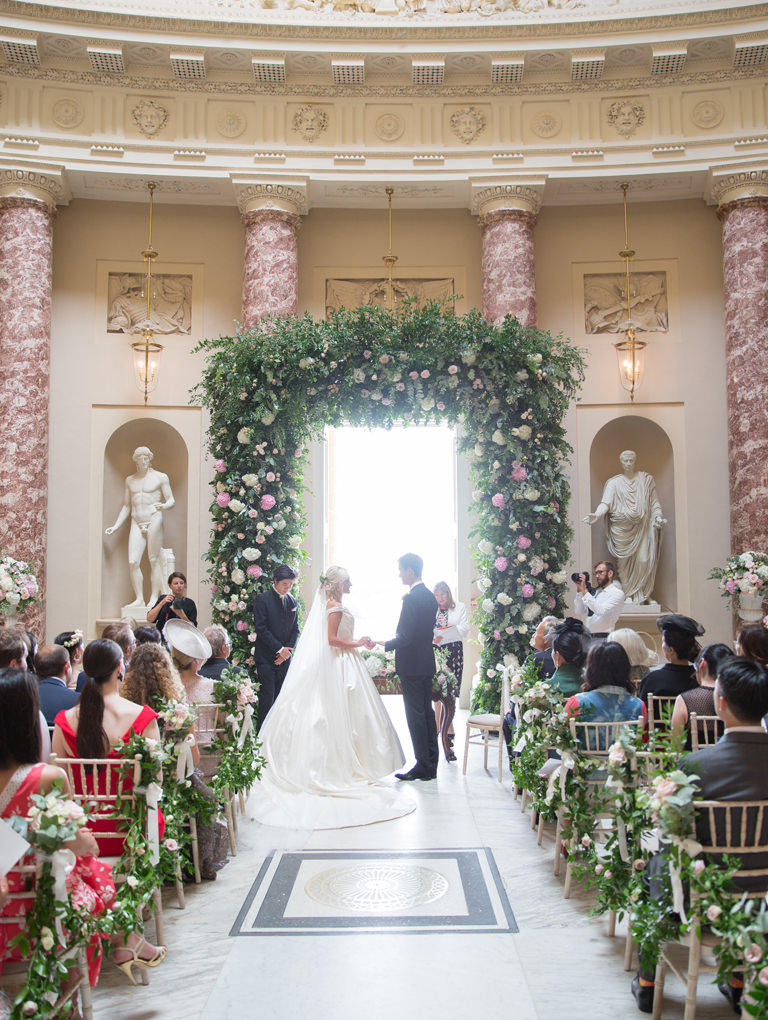 "Every fitting added so much to the dress and made the experience so magical, it drew out the beautiful process", said Justine.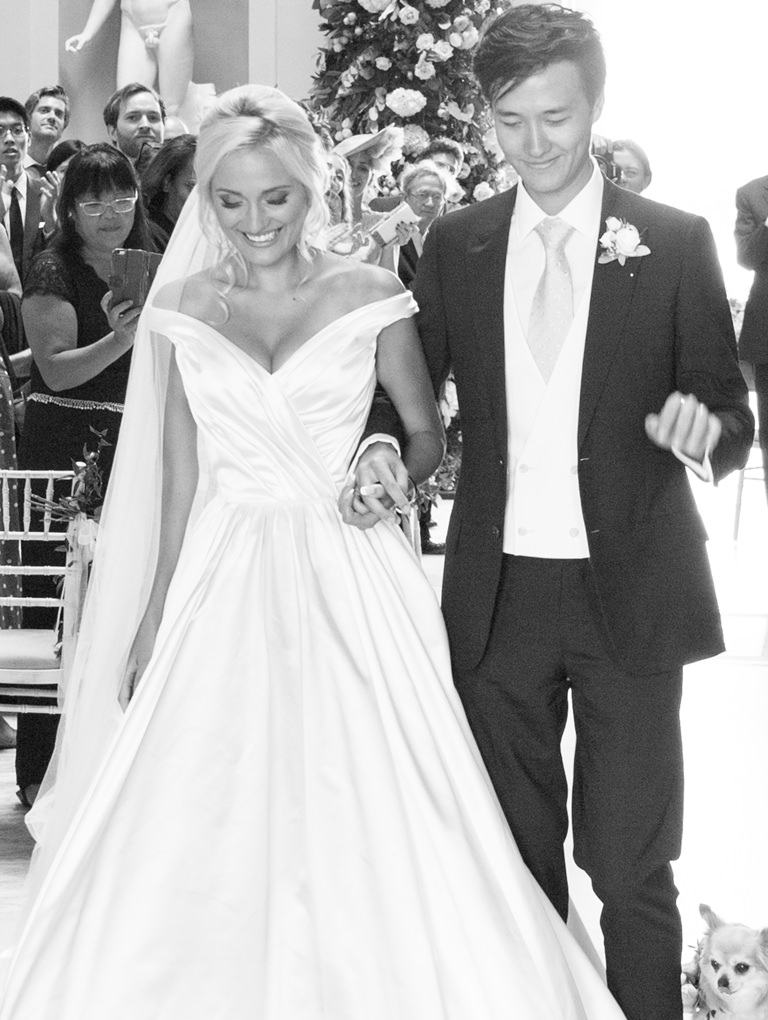 "I felt like I was going to a place where people are true artisans and treat the wedding dresses as art – I had never experienced that before,"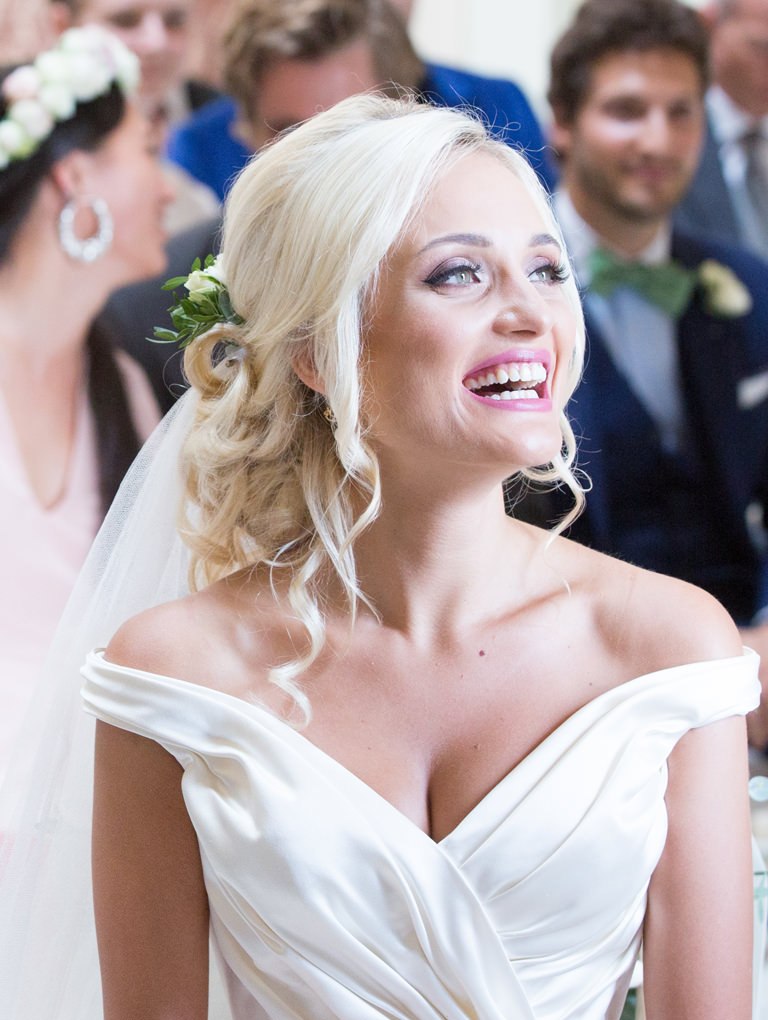 Justine told us that she was a little bit nervous about Louis's reaction to the wedding dress. "He knows that I love the 18thCentury  and was worried my dress would be too frouffy and over the top but it was actually quite modern in some ways. It was very simple and didn't have too much going on so it could appeal to any taste."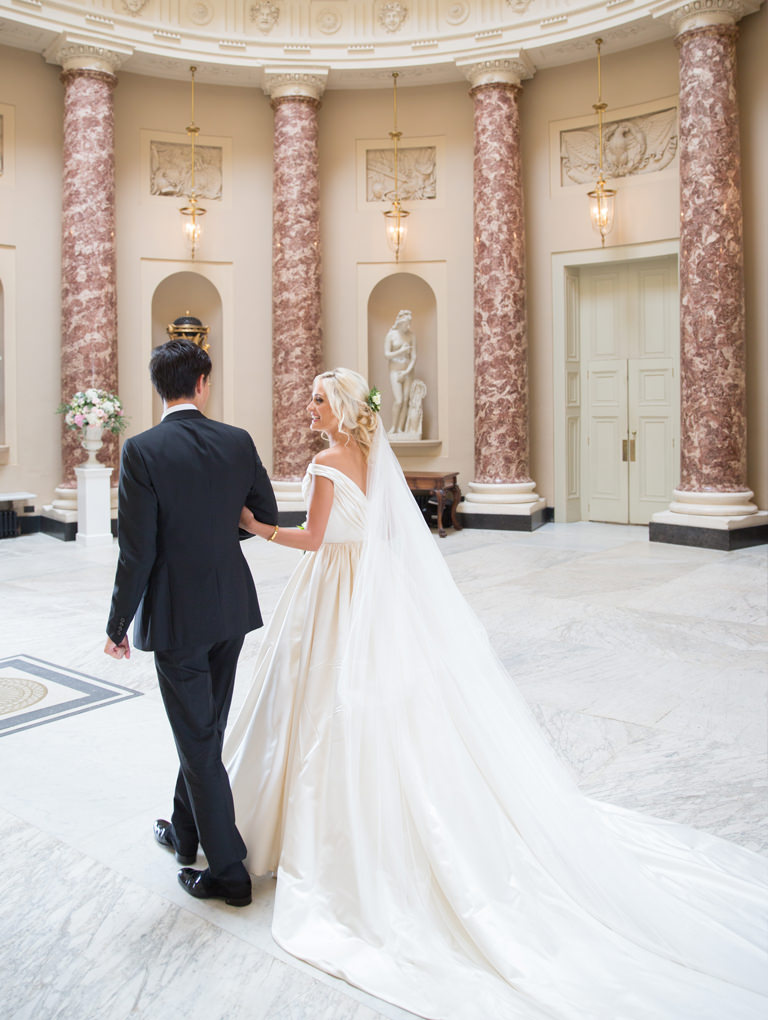 "Louis was delighted. I could see on his face. He told me how much he liked it and he is a man of few words so when he says he likes something he really means it."
And just to add to the incredible romance of Justine and Louis's fairytale wedding day, instead of doing a traditional groom's speech Louis (who is a concert pianist) played his bride a beautiful piece of music by Mendelssohn on the piano.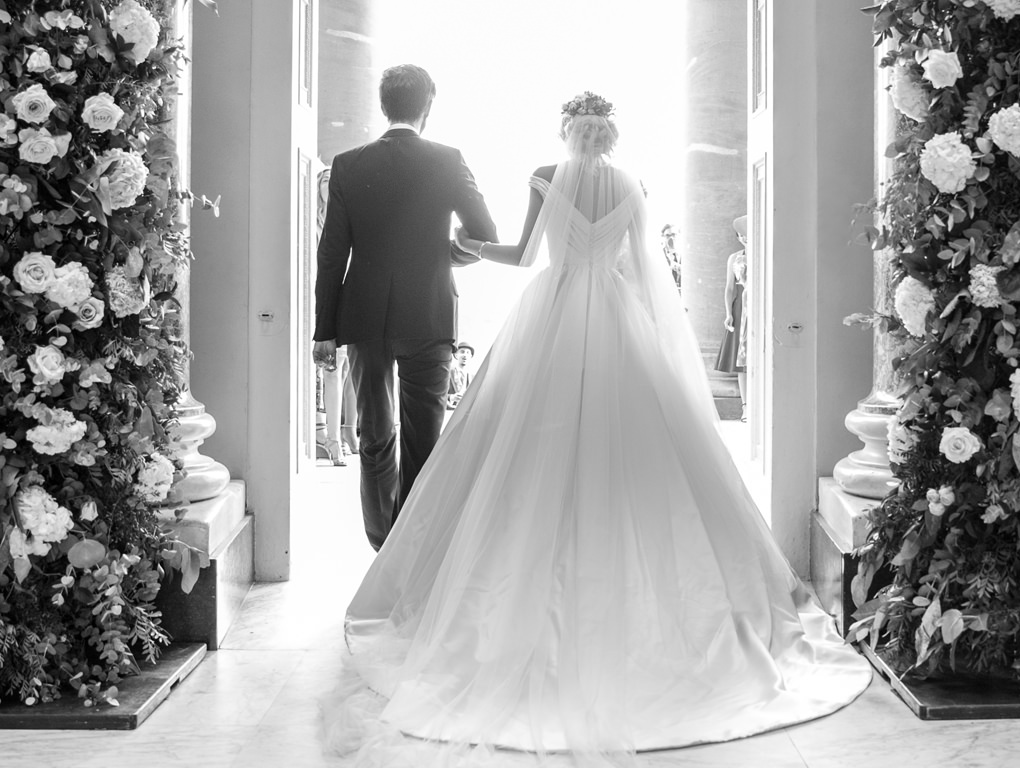 Phillipa Lepley is recognised globally as a leading British wedding dress and eveningwear designer, renowned for bespoke couture dresses of the utmost luxury. Her wedding dress shop in London, Chelsea, has over 50 dresses, all of which have been made in England from start to finish at her atelier.