Laura's Wedding In Kew Gardens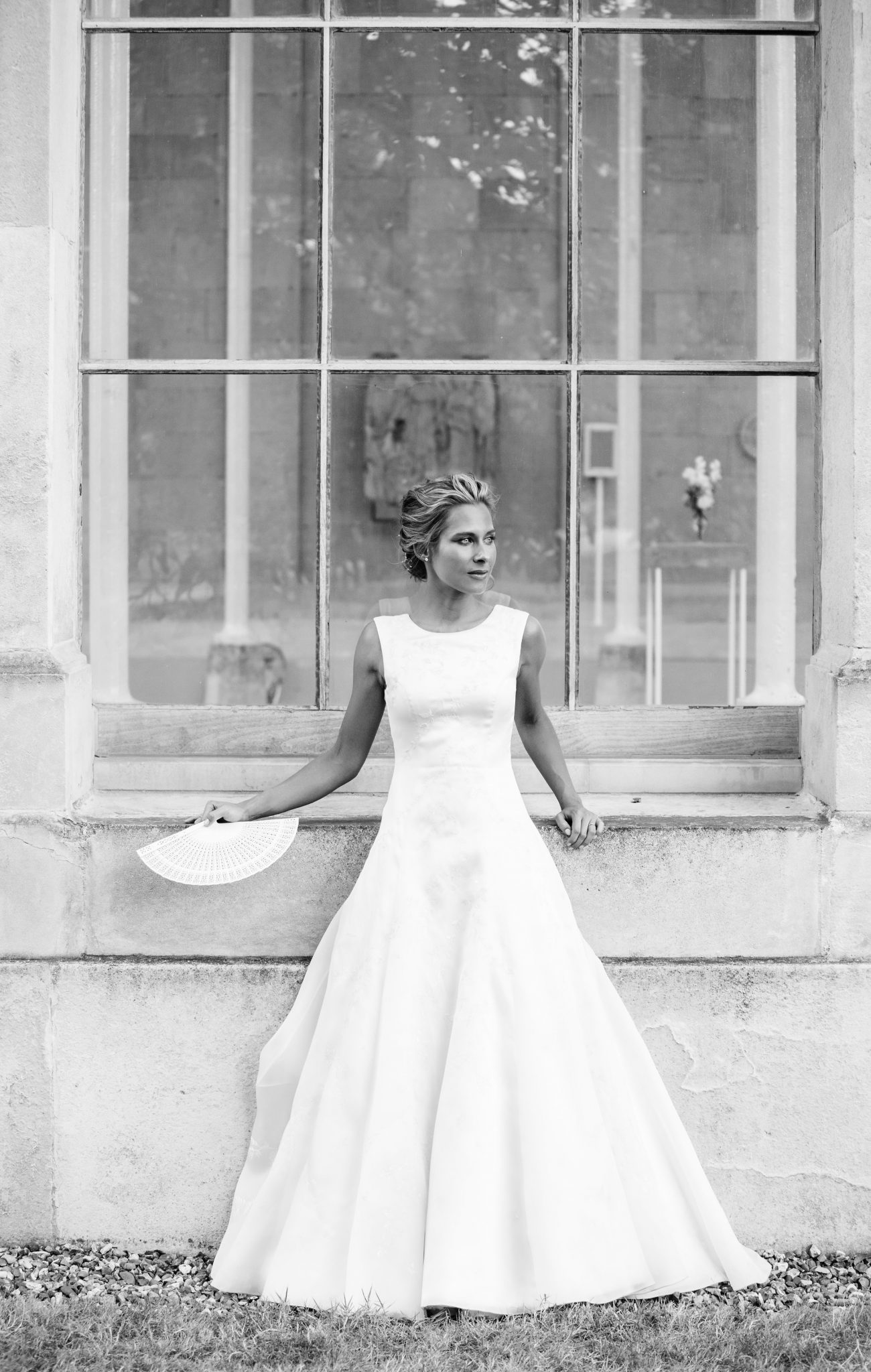 Phillipa designed a completely bespoke hand embroidered dress for Laura to wear for her July wedding at Kew Gardens.
Carefully developed over her Toile Fittings, the overall dress shape was created specifically for Laura, and refined with her in her fittings. Every line, from the rounded high neckline, to the strap width and low V back were drawn on Laura and tweaked millimetre by millimetre to ensure that they complimented her petite frame perfectly.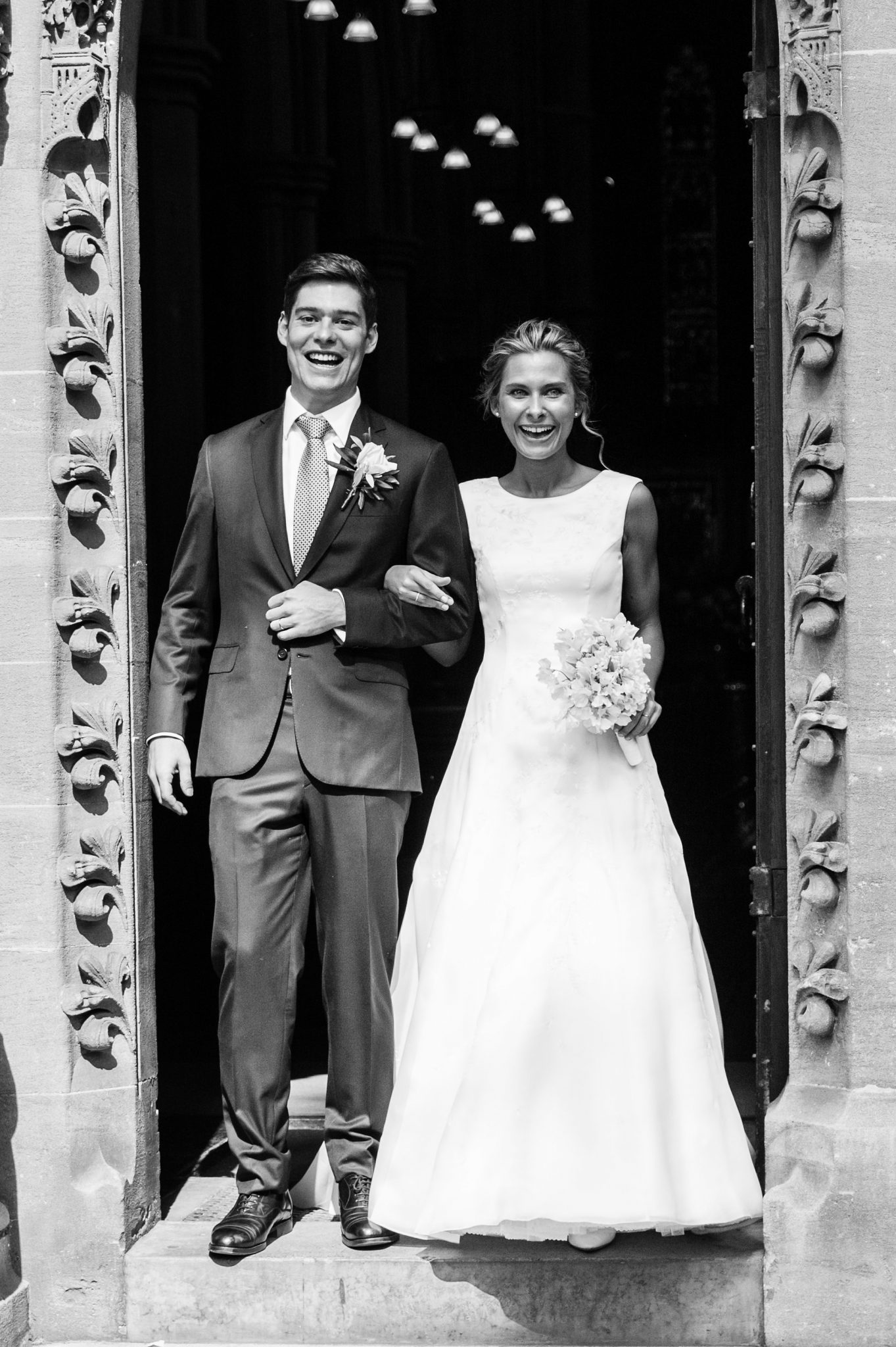 For Laura, keeping everything light and full of movement was key; the train of her dress was minimal so that it neatly followed her as she turned, and we chose a fluid slipper satin to form the base of the dress. The top layer of embroidered silk was a light, satin organza that rippled effortlessly as Laura walked. A small amount of soft petticoats were added beneath the skirt to balance the silhouette, further enhancing Laura's slim waist and adding extra drama to the skirt as it moved.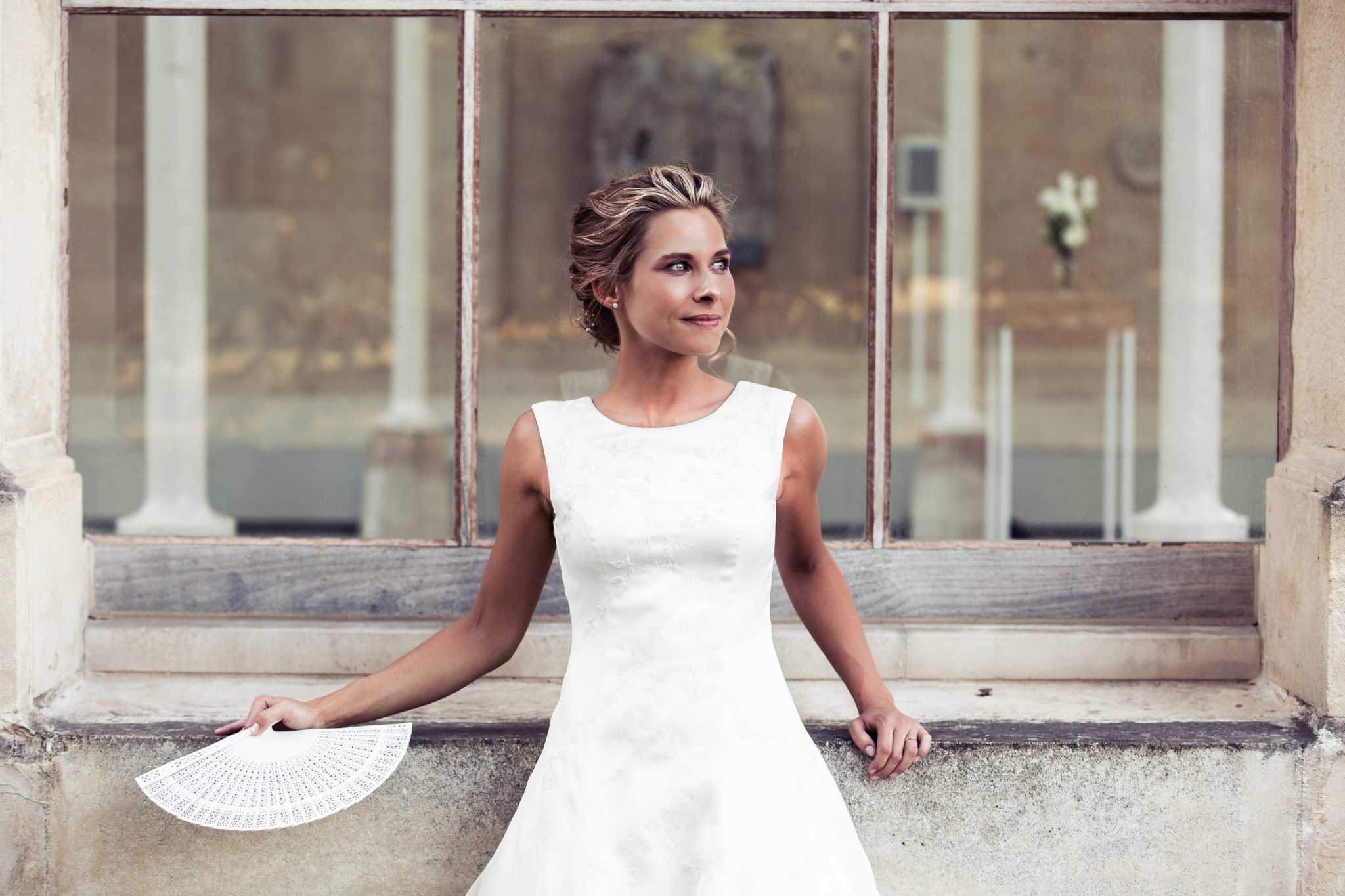 Taking inspiration from the natural surroundings of Kew Gardens, the ivory embroidery for Laura's dress was designed and drawn by hand in our London studio.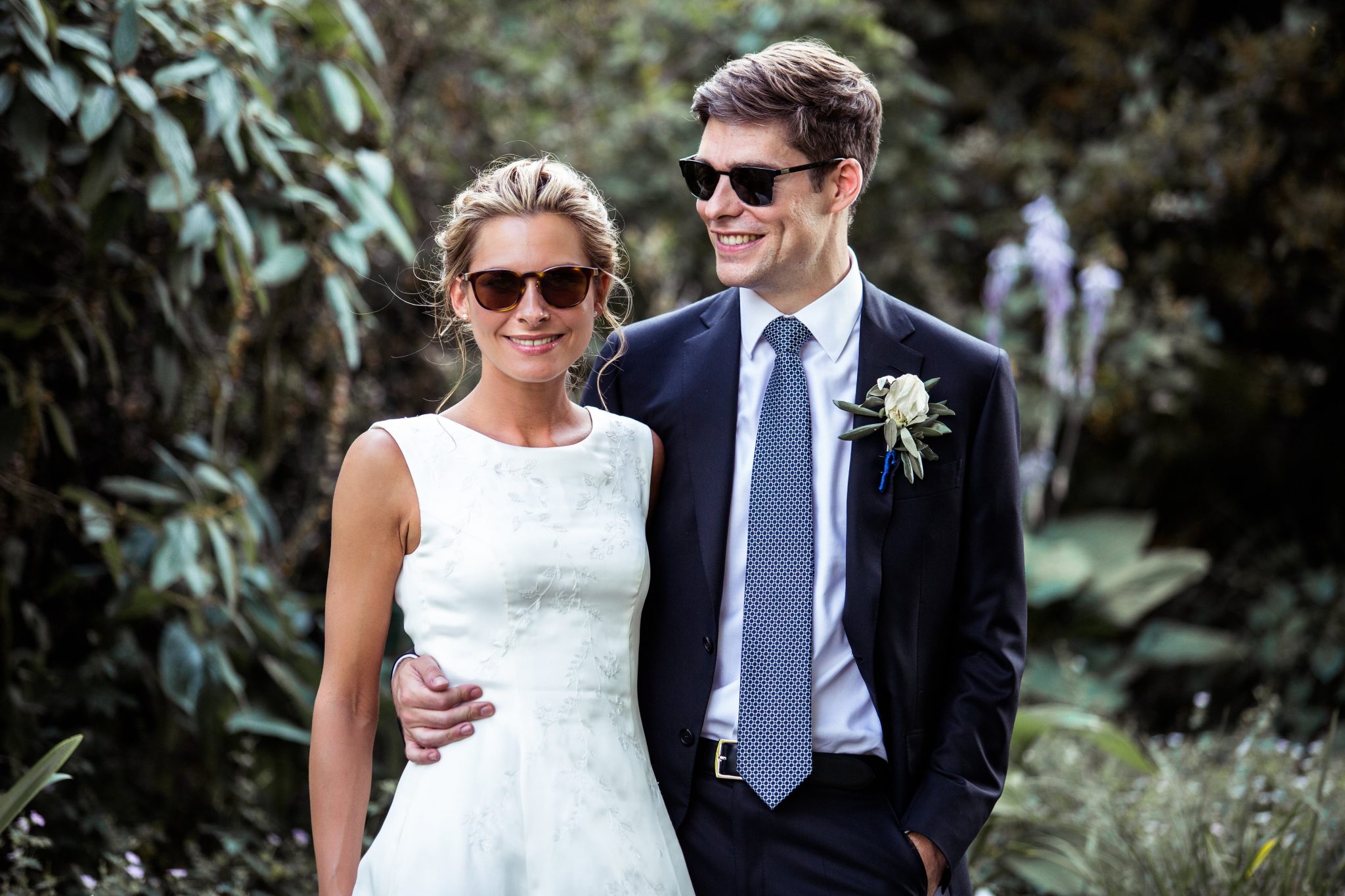 With a bespoke piece such as this, there is such meticulous planning that goes into each and every stage. Ahead of the embroidery commencing, different embroidery techniques were sampled for Laura to see, and the artwork presented as a 3D paper mock up for Laura to approve. Incorporating fern, leaf and petal motifs of varying shapes and scales, the embroidery was carefully planned to Laura's body, spreading and growing organically throughout the whole dress – a truly unique, special design.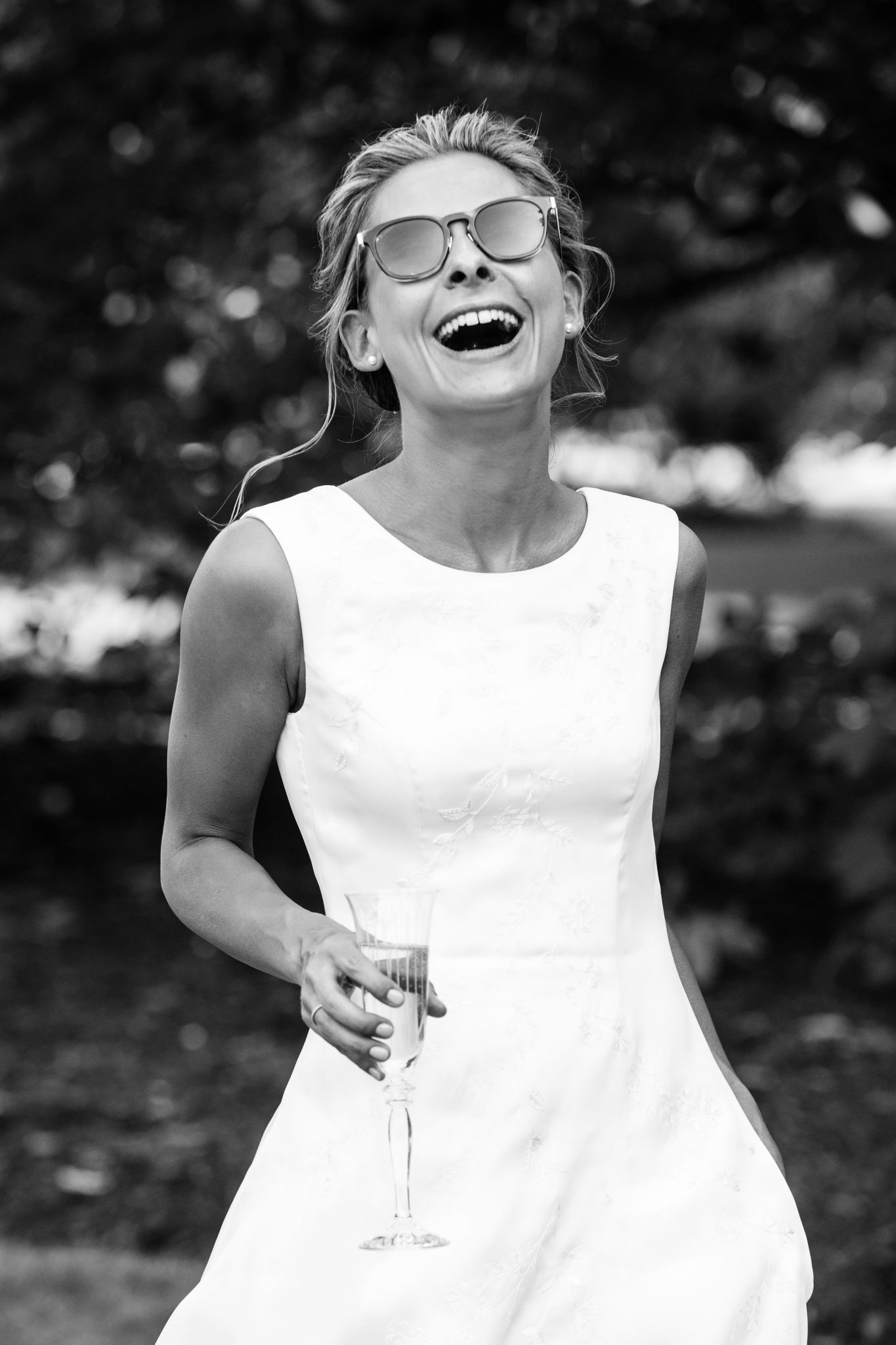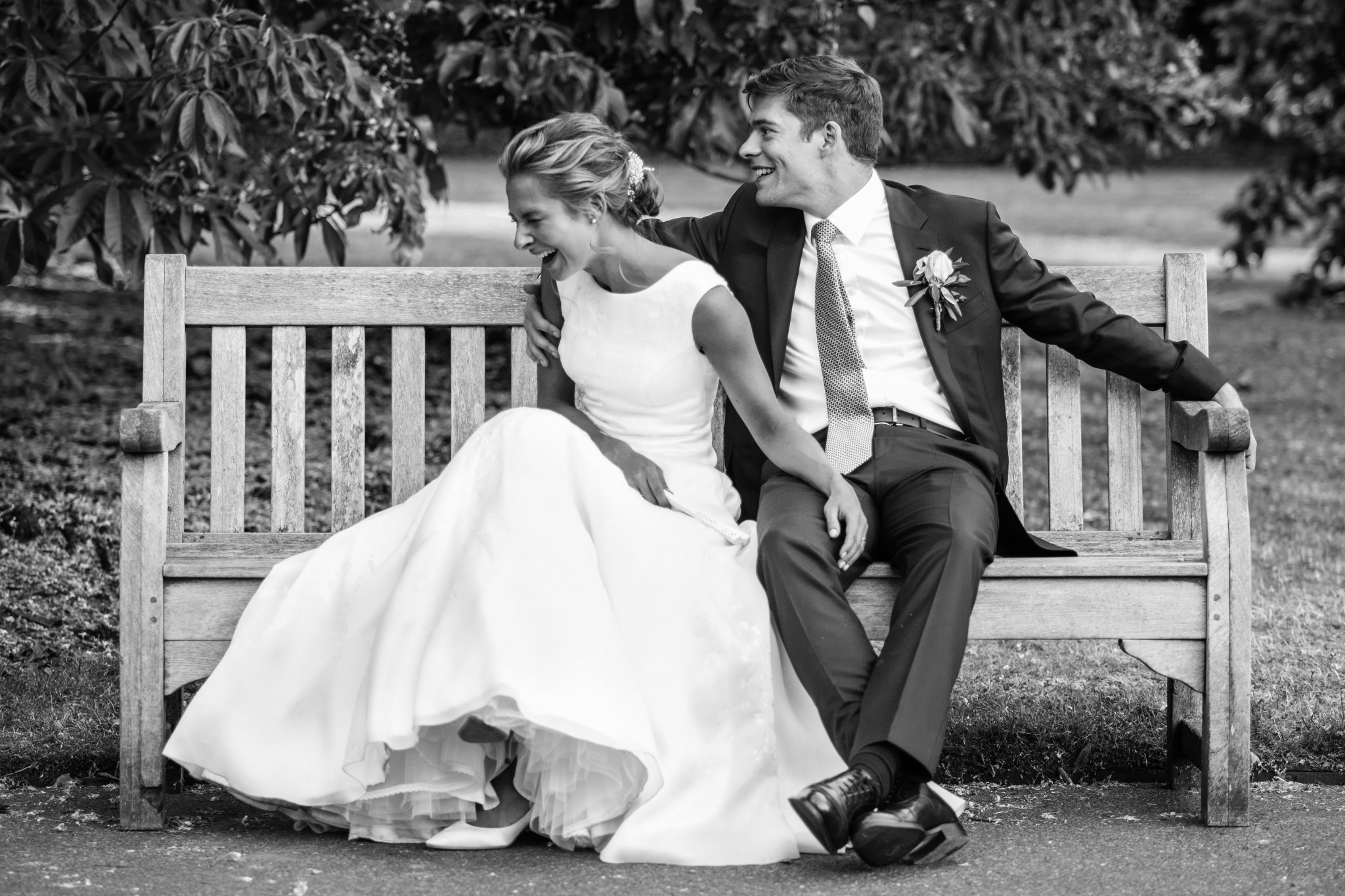 Rather than a veil, Phillipa designed a bespoke silk tulle stole for Laura to wear on the day. Embroidered with the same fern motifs, the stole was cut with extra length to extend far beyond the train of the dress for her entrance to the ceremony. For Phillipa, the attention to detail in creating a Couture piece means that every element of the look should be carefully considered and thought through to work together as a whole story. Laura's beautiful silk tulle stole is the perfect example of this!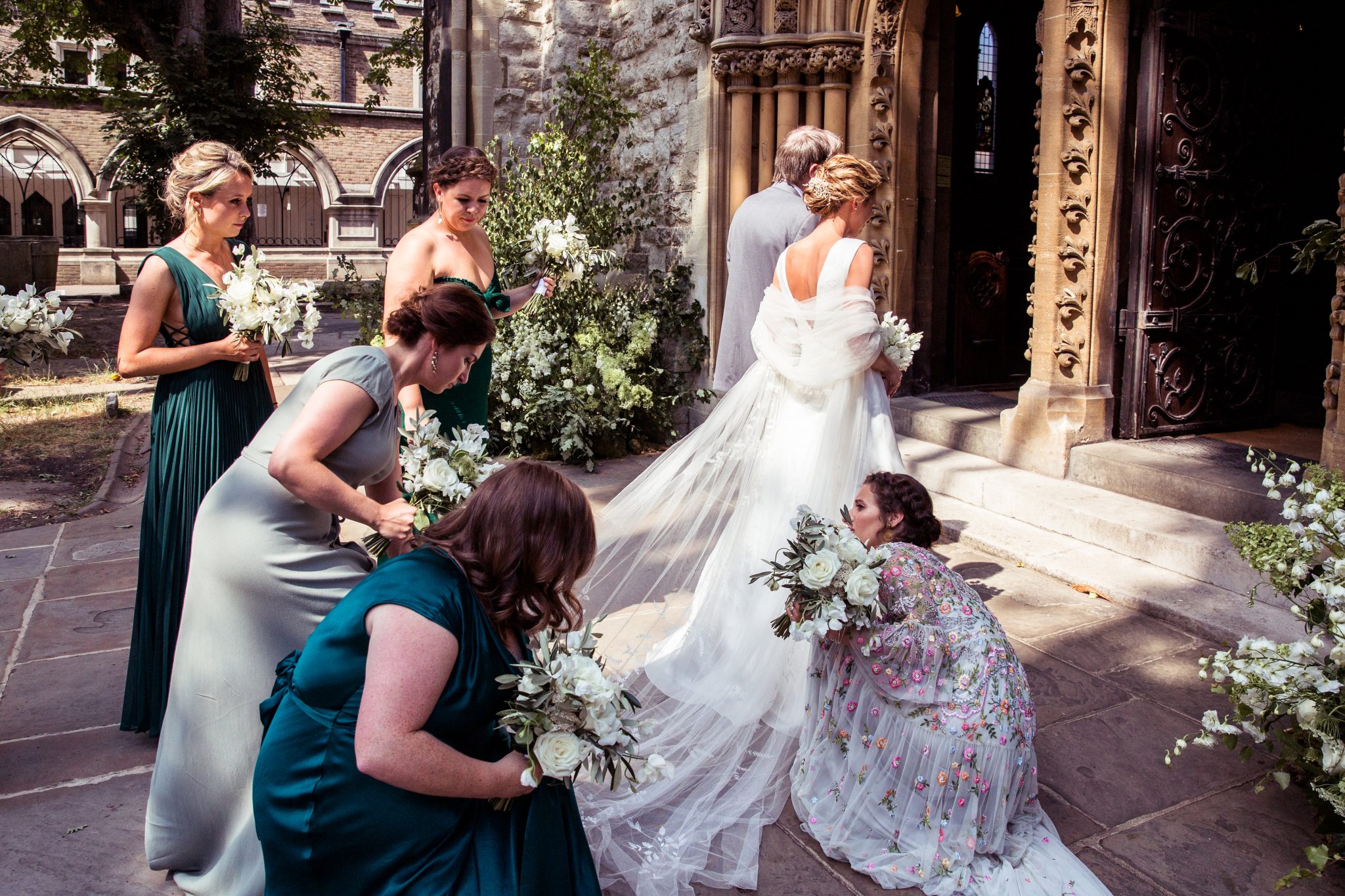 Laura completed her look with one of our Mistletoe head pieces worn at the back of the head within her hair style. Tiny, delicate pearls individually captured in gold vine wire, twisted and moulded together in a free, organic shape: another perfect nod to her stunning Kew Gardens venue.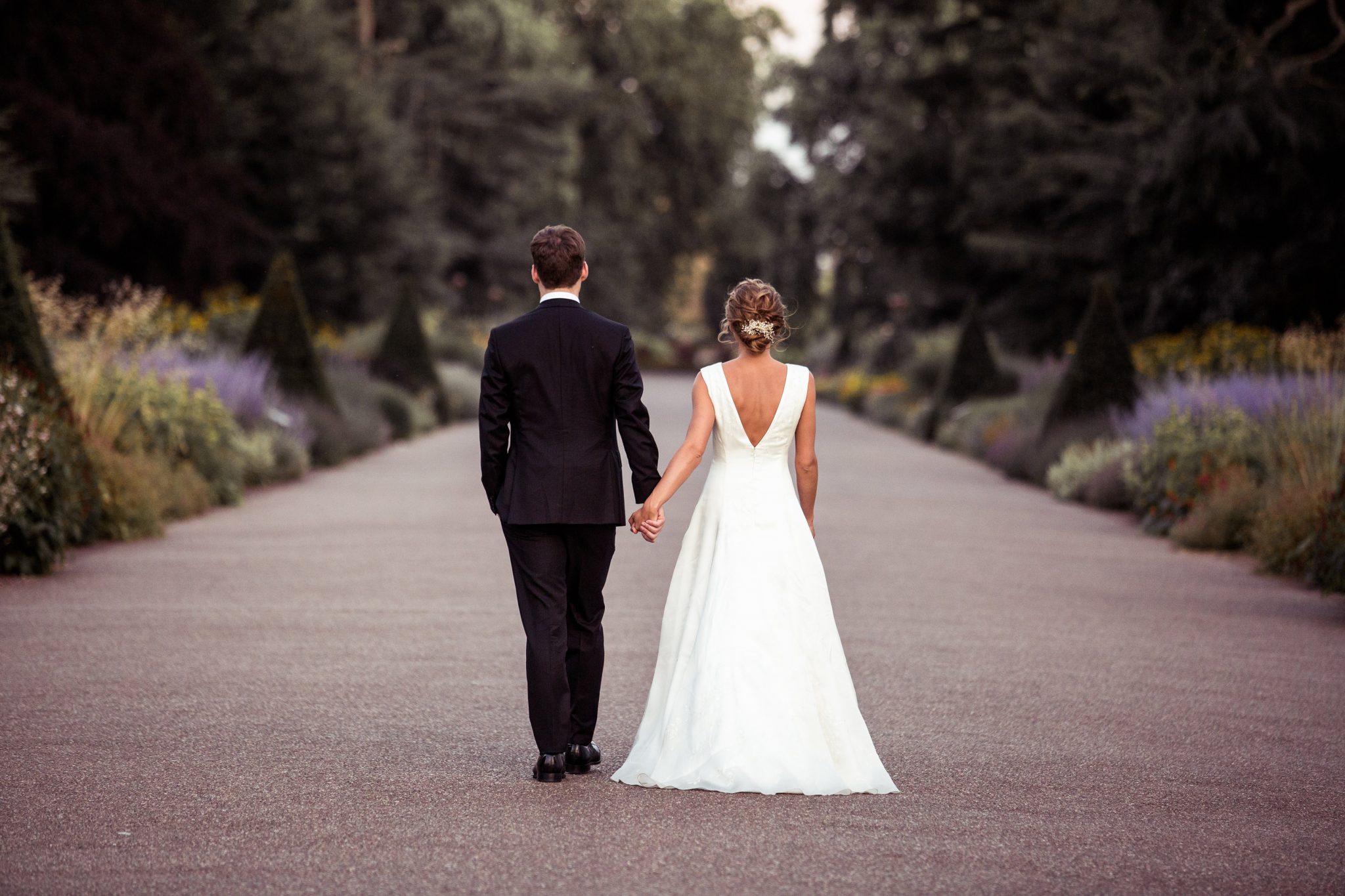 Photo Credit: Charlie Dailey
Phillipa Lepley is recognised globally as a leading British wedding dress and eveningwear designer, renowned for bespoke couture dresses of the utmost luxury. Her wedding dress shop in London, Chelsea, has over 50 dresses, all of which have been made in England from start to finish at her atelier.
SaveSave