Hui's Whimsical Wedding At Aynhoe Park
"My wedding day was perfect! It was a beautiful day! The dress was perfect!!!! Thank you again for making two wedding dresses for me!!!" (Hui, November 2017).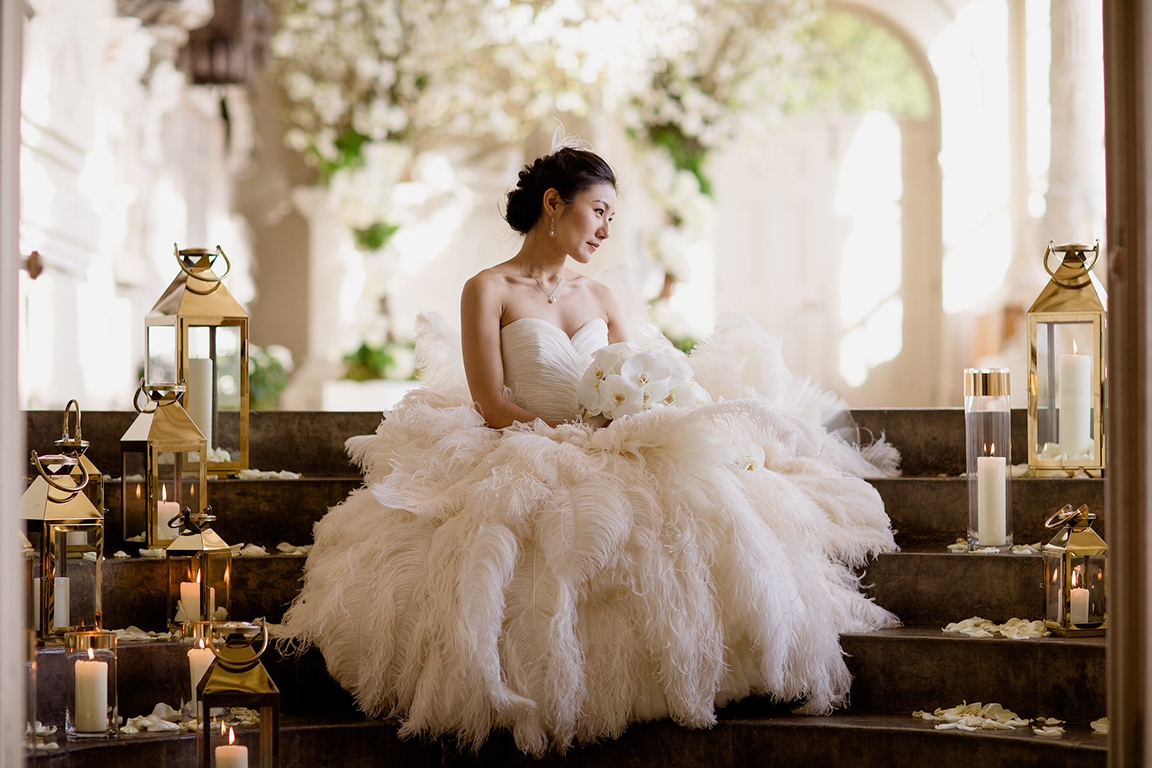 Hui's wedding took place at Aynhoe Park, well known for its historic opulence with modern whimsy, where there is a surprise around every corner. She took inspiration for her wedding dress from the charm of the quirky artworks dotted throughout the venue and created a magical wedding day full of refined, elegant details with dramatic effect.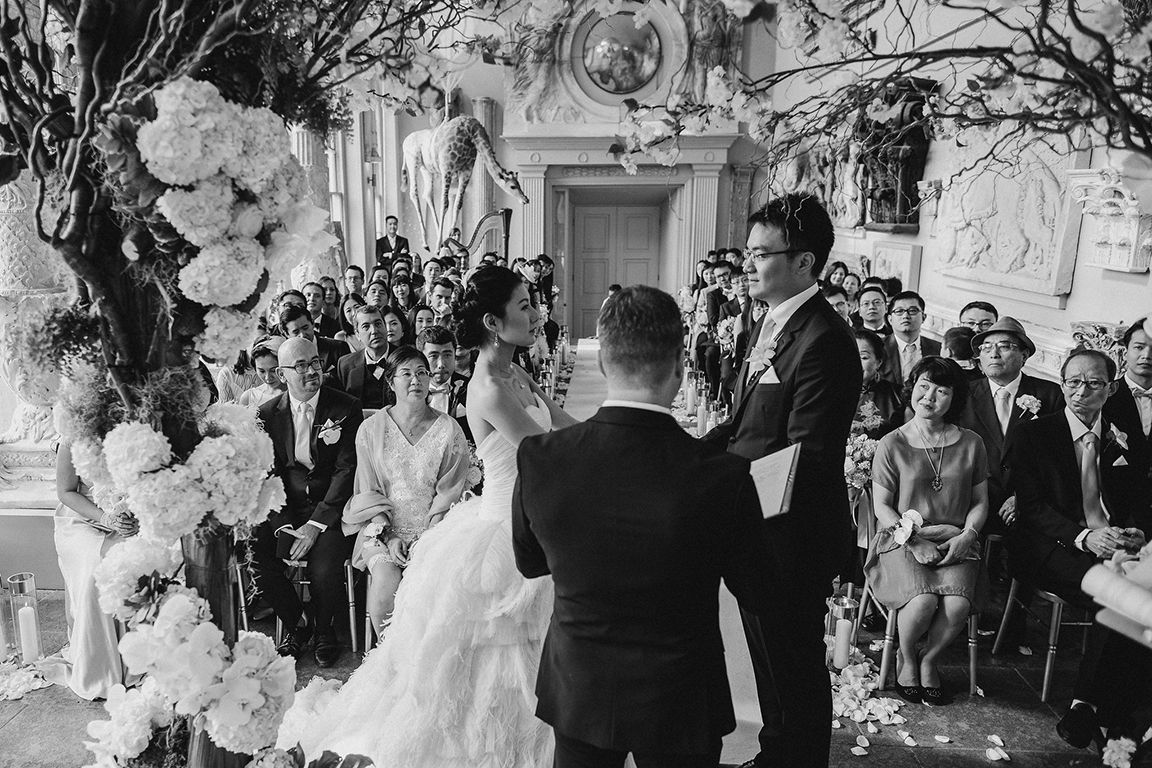 To create the design for her dress, we invited Hui to meet with Phillipa to discuss and sketch ideas. Inspired by the 1920s, Hui fell in love with the billowing movement and soft volume we could create using ostrich feathers and her Couture design started to evolve.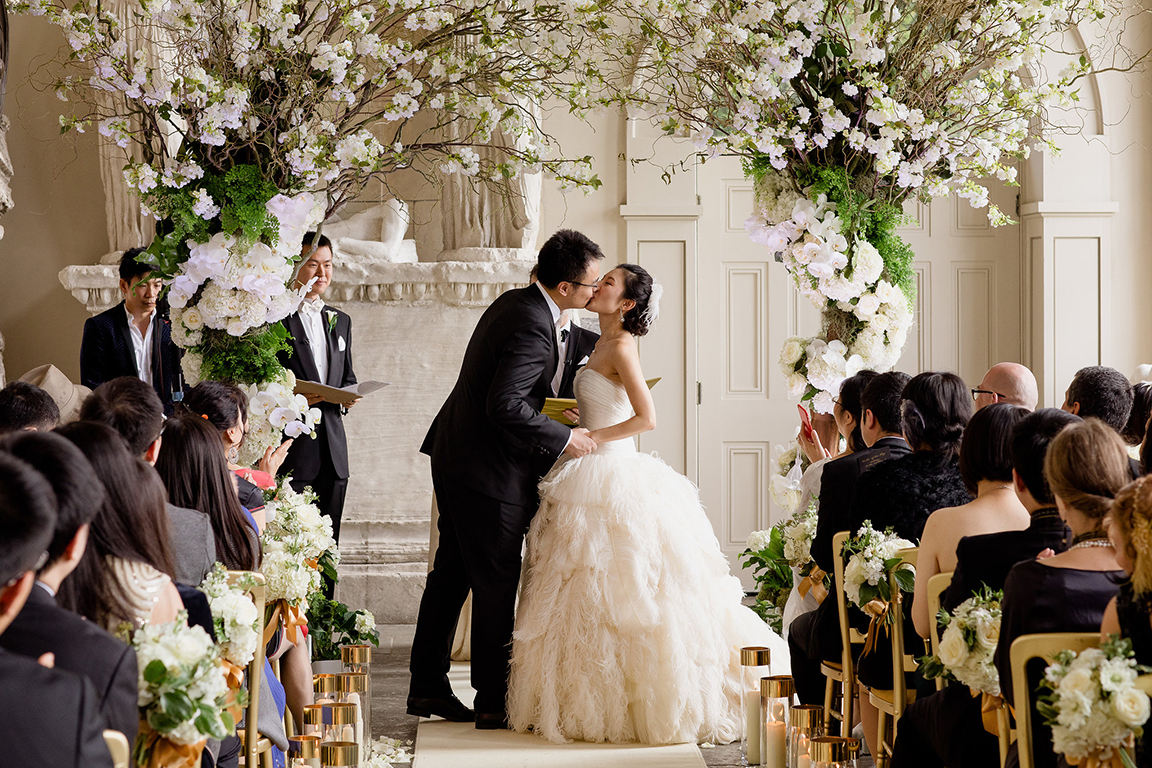 Our signature Phillipa Lepley waist minimising and defining corset formed the base of the dress. The strapless bodice was cut with a deep sweetheart neckline and then hand draped with silk chiffon. Our skilled atelier team ensured the draping was extremely fine and delicate to compliment Hui's petite frame whilst accentuating her curves.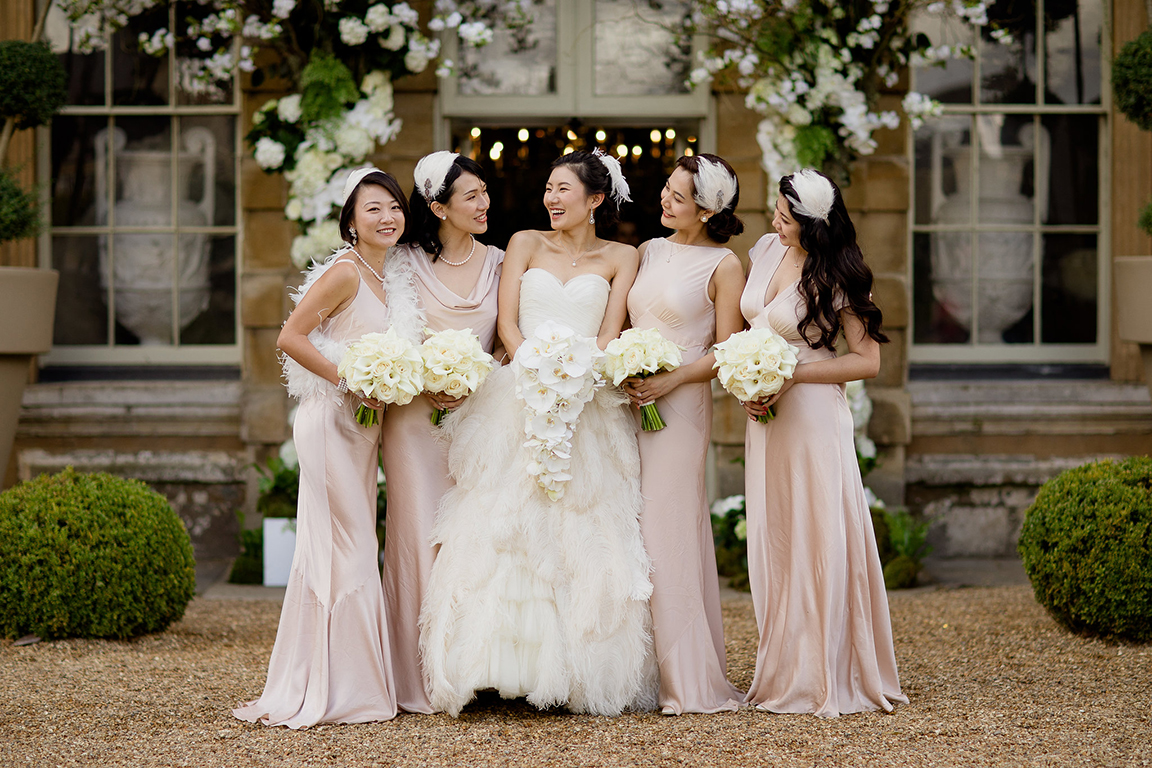 The skirt was billowing, soft and airy, made from layer upon layer of silk tulle and individually placed and hand sewn real ostrich feathers. The placement of each individual feather gave the dress a movement that was soft yet substantial.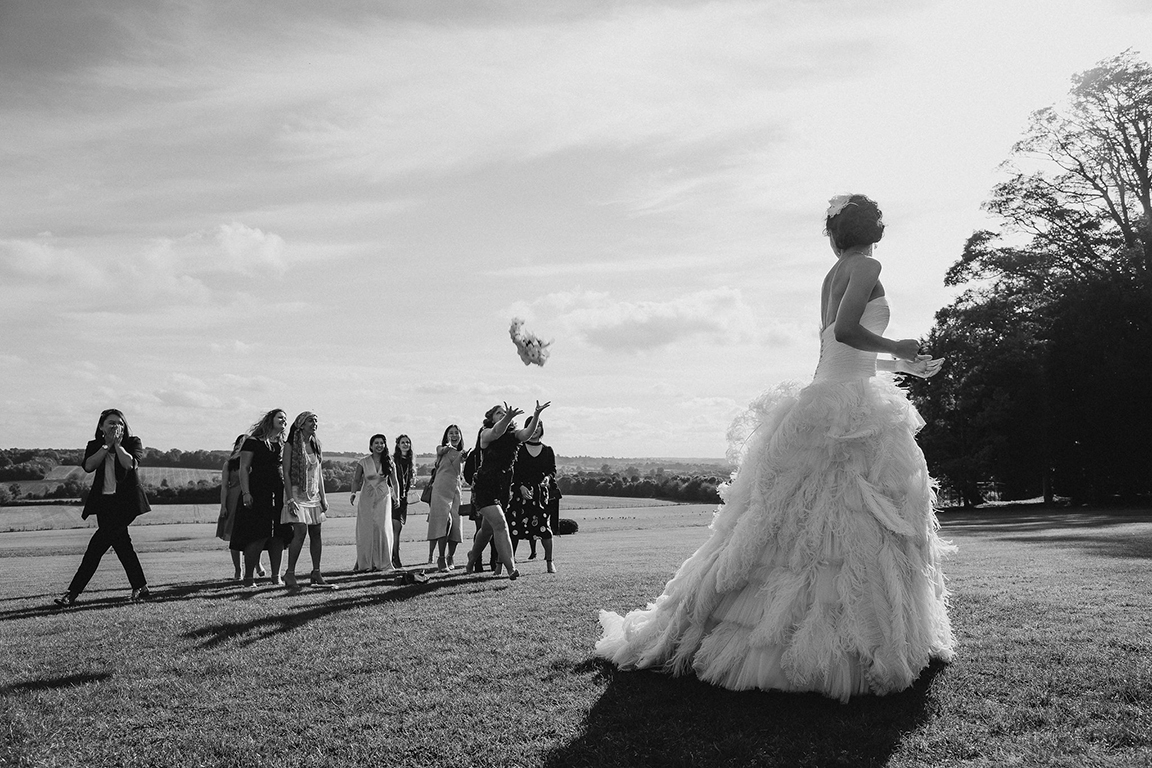 Hui's incredible creative vision for her wedding was captured perfectly within her bespoke Phillipa Lepley wedding dress. It complimented her own personal style and worked beautifully within the Aynhoe Park setting.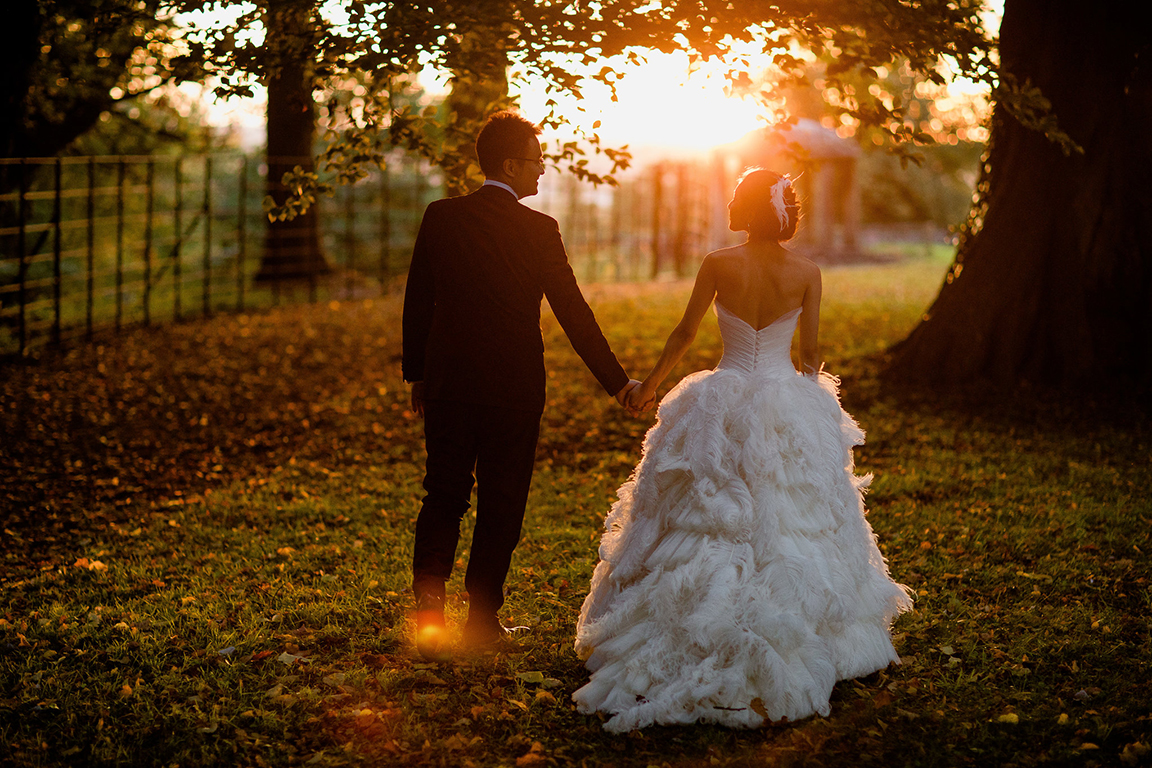 Phillipa Lepley is recognised globally as a leading British wedding dress and eveningwear designer, renowned for bespoke couture dresses of the utmost luxury. Her wedding dress shop in London, Chelsea, has over 50 dresses, all of which have been made in England from start to finish at her atelier.
SaveSave
SaveSave
SaveSave