Alizee's Chateau Wedding In France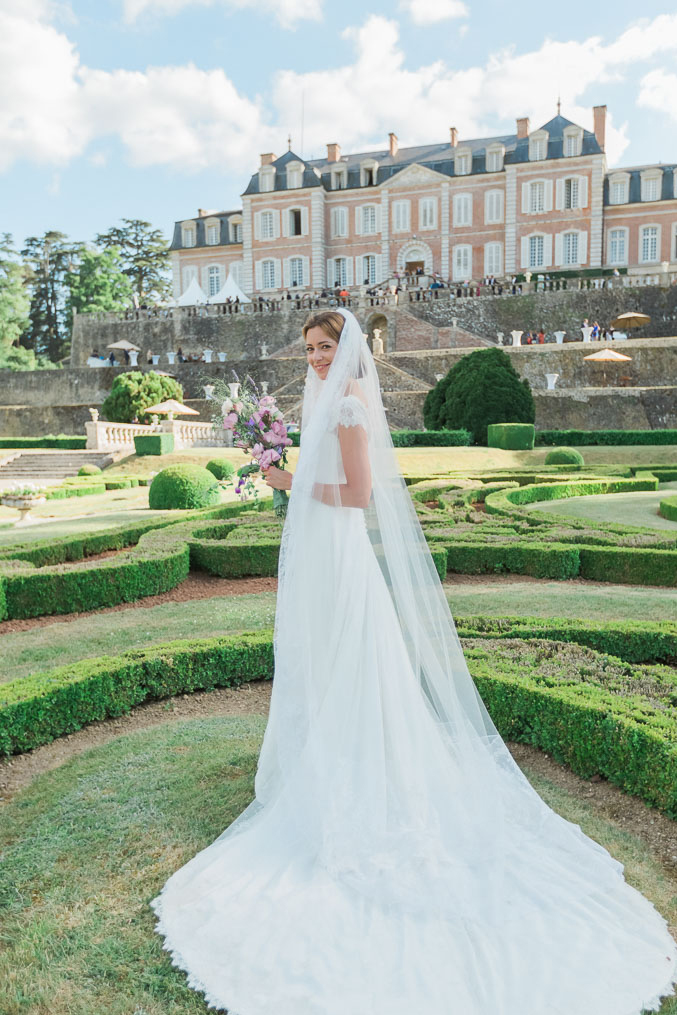 Alizee was extremely excited to make her family veil part of her bridal look and as such it became a key element when selecting her couture wedding dress.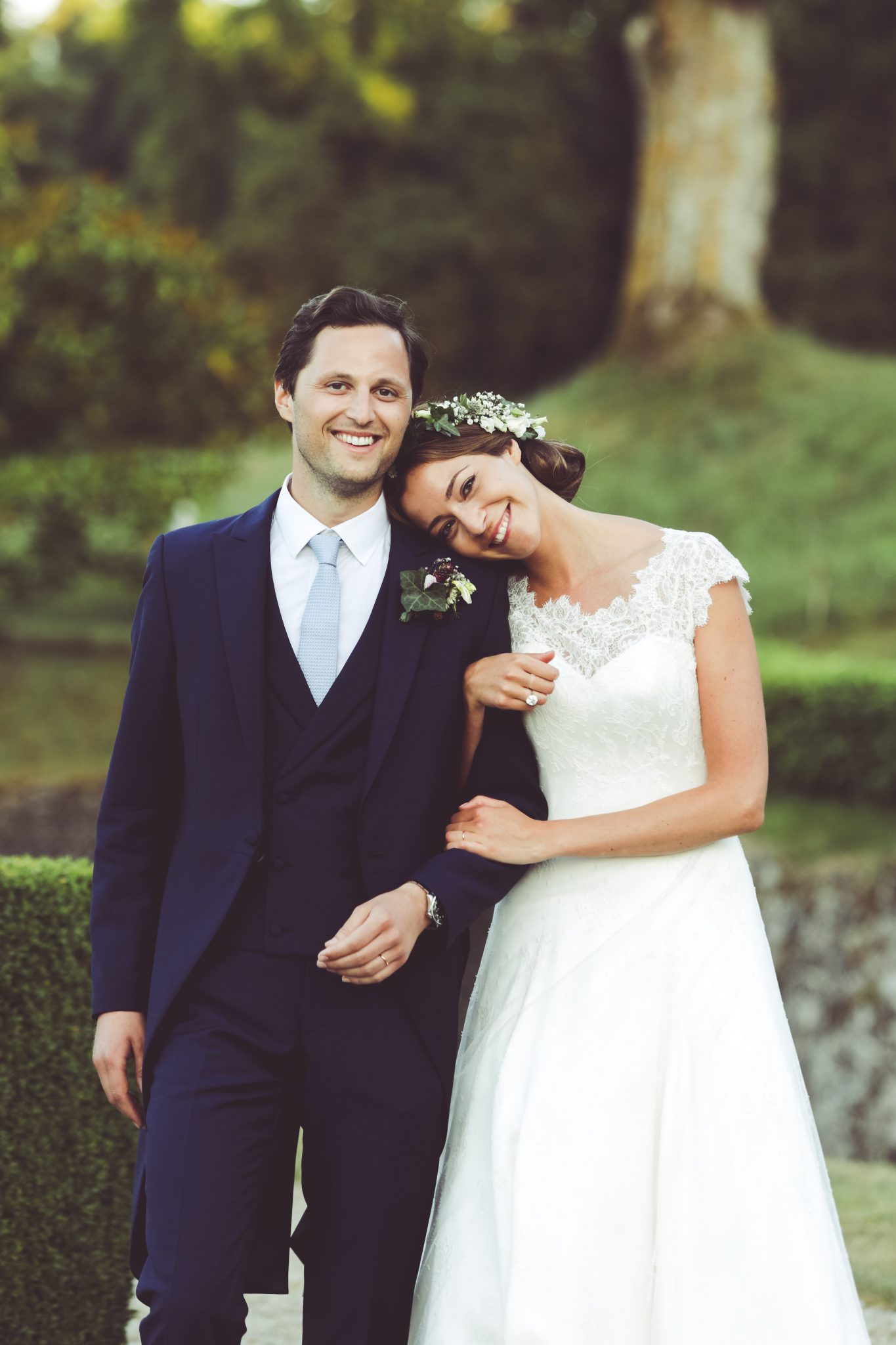 Where there is a family veil, the veil is seen as an inspiration to creating the most beautiful bridal look as a whole, combining the tradition and heritage of past brides who may have donned the piece, with the style and personality of the new bride to create a look completely individual, yet wholly encompassing the family history.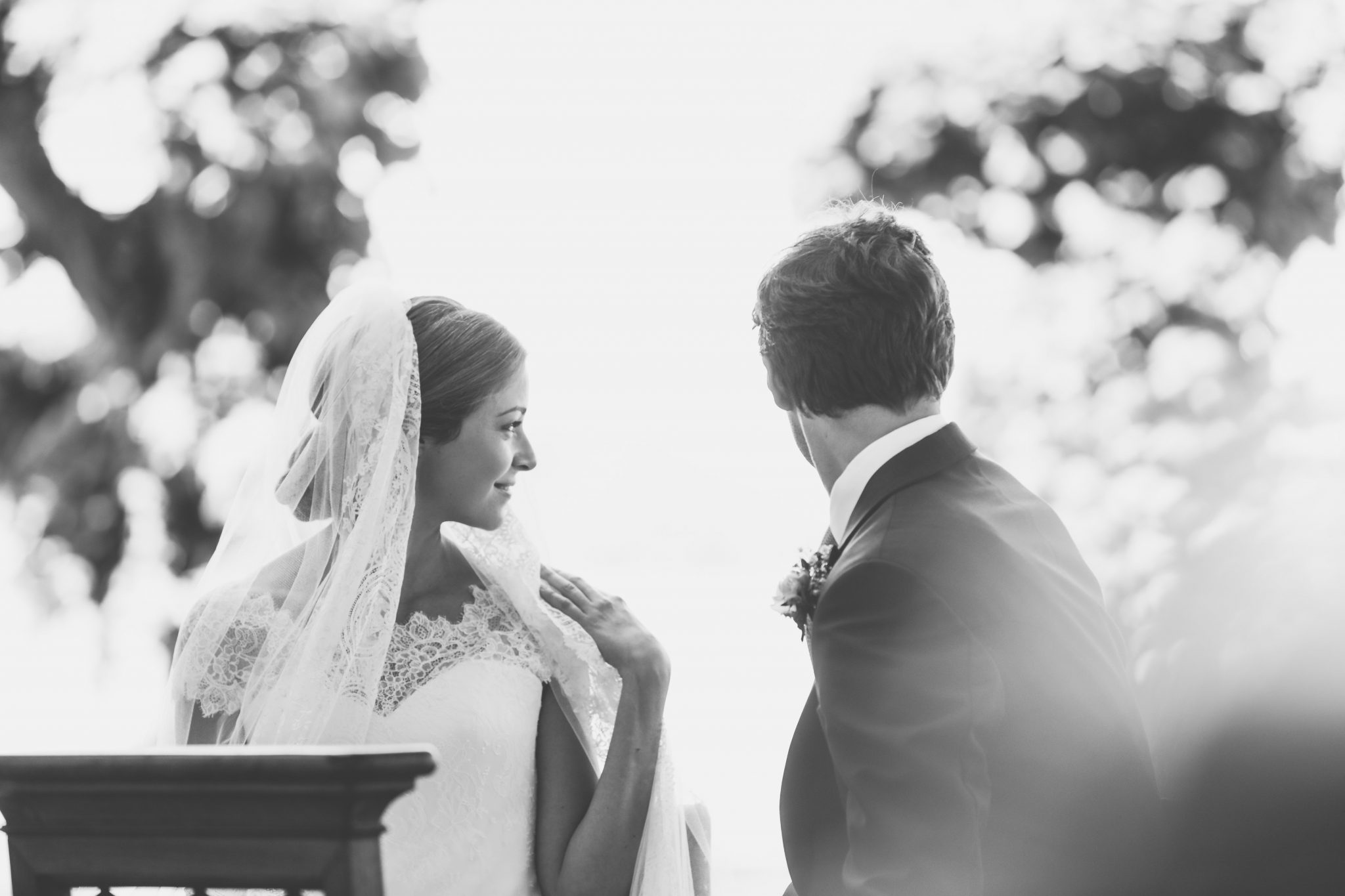 It is not normally the case of sourcing a lace to match the details within the veil, but more often to select a lace that contrasts it. This frames the family veil further and offers a superior design as a whole look.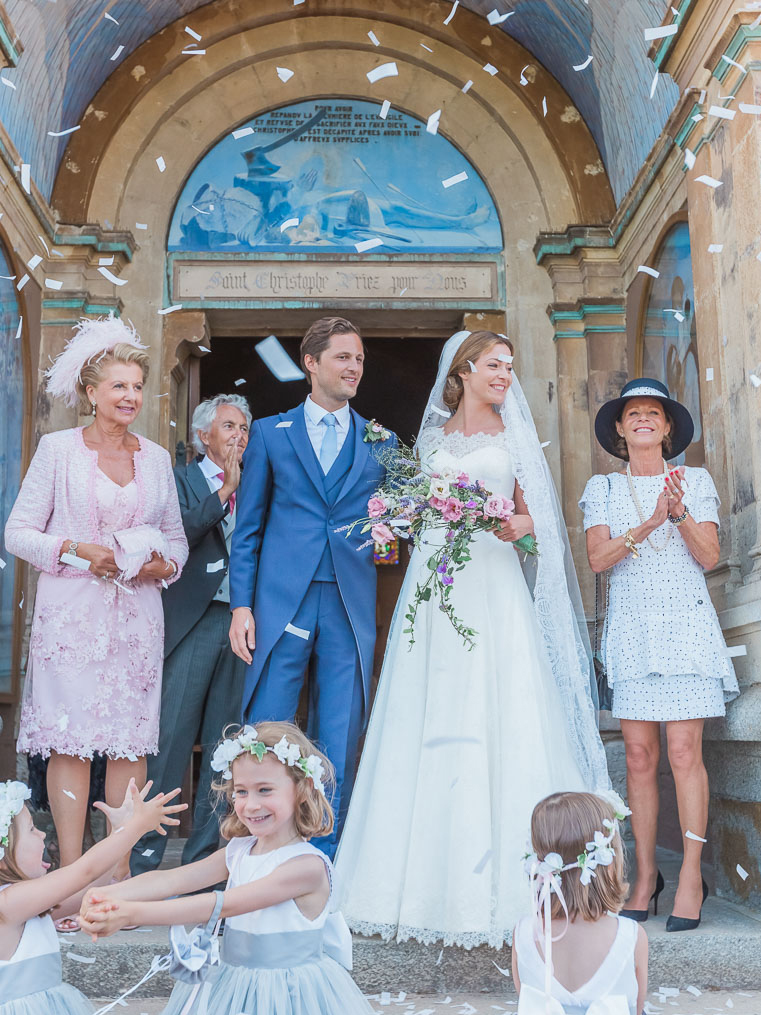 For Alizee, we echoed the shapes within her veil through carefully selected French laces. We created a bespoke full skirted, fluid wedding dress with a long train overlaid in fine Chantilly and over embroidered in corded lace scollop at hem, neckline and straps for added definition at those areas.
The silhouette and laces were chosen to sing together in perfect harmony with the family veil ensuring old sat with new seamlessly in a timeless yet fresh look.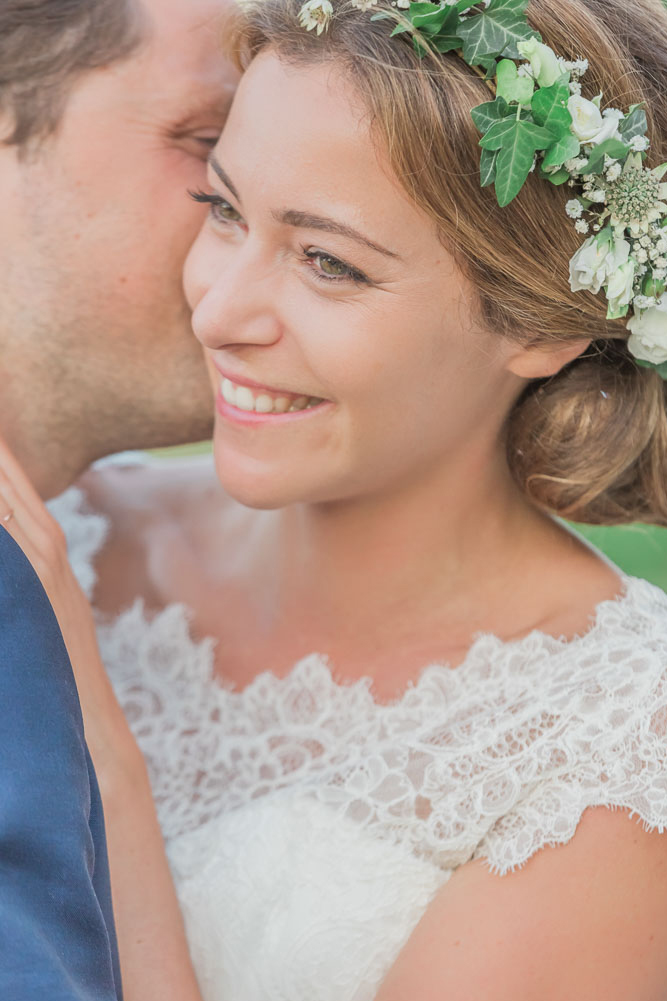 Phillipa Lepley is recognised globally as a leading British wedding dress and eveningwear designer, renowned for bespoke couture dresses of the utmost luxury. Her wedding dress shop in London, Chelsea, has over 50 dresses, all of which have been made in England from start to finish at her atelier.